The name Georgia is very well-regarded, particularly in the Southeastern United States. Georgia Boot empowers workers that put in long hours and are proud of themselves for creating true value with their hands. Georgia Boot assists these workers in achieving personal goals by producing performance-supporting footwear that is specifically suited for the physical demands of their jobs.
Georgia Boot is dedicated to upholding the highest quality standards for its boots while striving to improve its offerings. As a result, contractors, loggers, ranchers, farmers, outdoors people, and others who need rugged, protective footwear can be supported when wearing Georgia boots. The mission of the brand is to make wearers comfortable and, most importantly, protected.
This post will take a closer look at the Georgia brand and find out where Georgia boots are made. We'll also discuss whether these boots are worth investing in to see how they can be around for such a long time.
See also: Snake Boots Reviews.
Georgia Brand Overview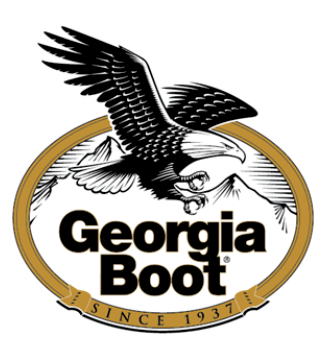 Georgia Boot's long history dates back to 1937. The Georgia Shoe Manufacturing Co., Inc. was started in Atlanta, Georgia, with the primary goal of producing high-quality, low-cost labor footwear.
Now an industry-leading brand, Georgia Boot has never strayed from that goal and continues to provide customers with high-quality footwear, from classic work boots to industry-specific protection footwear and farm & ranch styles. In addition, they were the first brand that provides true comfortable work boots with the introduction of Comfort Core Technology, bringing comfort, durability, and energy return of sports shoes to work boots.
Georgia Boot introduced Georgia Giant, a widely successful work boot that moved over into the casual market and is still popular more than ten years later. They're also the manufacturers of the original Georgia logger boots, which became a staple work and fashion boots in the 1990s and continues to be a top brand in this category today.
Are Georgia Boots Made In The USA?
Yes. Although some of Georgia's lines are manufactured overseas, a number of their staple styles, such as logger and engineer boots, are still made in the USA. And any boot in their American-made line is guaranteed to be very sturdy and durable.
When searching for a durable pair of work boots, it's better to go with the Georgia American-made footwear to assure quality and durability. Unfortunately, big-box retailers may follow current trends rather than care about the quality of their products.
Popular Regions Make Georgia Products
Along with the USA-made boot line, Georgia also manufactures their boots and shoes in China and the UK. But, it is noted that the majority of Georgia products are made in China.
There are many different types of work boots available out there, so think about what kind of work you do and what kind of footwear you need. Typically, a pair with water resistance, toe protection, and grippy outsoles for balance is a smart choice. Depending on your occupation, you'll also want to think about oil, chemical, and even flame resistance.
Are Georgia Boots Good?
Boots from Georgia are considered good-quality ones. About the brand, Georgia is one of the renowned boot manufacturers on the market, particularly in the Southeastern United States. Although Georgia has been recently bought by Rocky (another very well-regarded American work boot brand), they continue to make and sell great work boots with high-quality leather and classic designs.
The trademark of Georgia boots is the distinctive use of a 'RAND' around the boot sole, which is marked in both safety-toe and soft-toe work styles, including 6-inch and 8-inch boots and very famous Wellingtons. In addition, most Georgia boots come with a light polyurethane sole and high-quality, oil-tanned leather, making it much more lightweight while still offering a durable leather and slip-resistant outsole.
Georgia Boots offers footwear with the highest level of comfort and functionality. Georgia Boots are a favorite option for working men and women and are recognized for their exceptional comfort while retaining quality and safety requirements. Whether for the on-the-job site, hunting in the deep woods, or simply strolling around the town, these boots can meet your highest demands.
Last but not least, Georgia has a wide range of work boots and shoes to choose from. They not only make fantastic work boots but also offer a fantastic line of hunting and outdoor footwear. These boots are designed for work and casual wear by combining the finest leathers available. In addition, knowing that some consumers dislike the inconvenience of laces, Georgia provides a variety of pull-on boots and Wellingtons for more convenience.
Georgia Boots Prices
Some Georgia boots have a reasonable and affordable price tag, starting at $90. Other styles will not cost you more than $250. These price ranges are quite reasonable when considering the quality, you will receive and the good reputation of the Georgia brand.