LaCrosse Footwear is an American-based well-known boot manufacturer established in 1897. LaCrosse was first headquartered in La Crosse, but then they relocated to Portland, Oregon.
Many of you might have experienced the quality of LaCrosse boots, but not everyone knows where these boots are made, whether they are still made in the USA or not. This post will look at the LaCrosse Footwear brand to see if they follow the trend to outsource their production overseas.
See also: Best USA Made Work Boots
So let's get started!
LaCrosse Brand Overview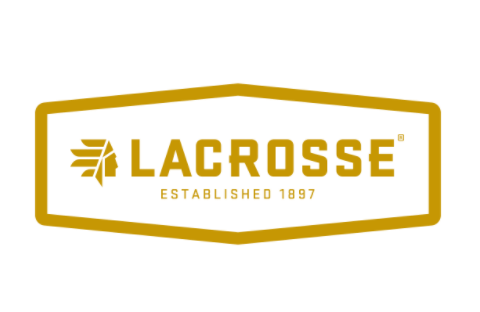 LaCrosse Footwear was first introduced in 1897 under the name of LaCrosse Rubber Mills Company – a producer of rubber horseshoes. The company has been managed by Albert Hirshheimer, Michael Funk, and George Zeisler since the beginning when they had only 25 workers and 160 sewing machines.
LaCrosse used to have a contract with the US Army in 1941 to supply over 43,000 pairs of rubber-top shoes. This is only a part of numerous contracts from the government that the company needs to fulfill. From the beginning, LaCrosse has maintained the perception of providing quality products, craftsmanship, and actual values.
LaCrosse covers a variety of footwear and rubber goods. Since World War II, they've produced hip boots, tennis boots, four-buckle overshoes, raincoats, and rubber-coated materials for military use. Today, LaCrosse offers almost all types of rubber work boots, hunt boots, winter boots, and outdoor boots. They also have different styles of waders for use in specific circumstances.
Are LaCrosse Boots Made In The USA?
Yes. Since the beginning, LaCrosse Footwear has made its products in company-owned factories in the USA. However, in 2001, LaCrosse officially decided to switch from a production and distribution model to a model that concentrates more on product improvement and promotion, as many other footwear brands did. Thus, the majority of LaCrosse boots have been outsourced. Today, it is conducted that only about 30 percent of all Lacrosse products are still made in the USA.
If you are looking for American-made boots, check out our article on Danner Boots. They are proudly made in the USA and are known for their durability and quality construction.
Popular Regions Make LaCrosse Products
As mentioned previously, LaCrosse used to make the majority of its products in the USA. However, in the early 2000s, they started to outsource their work. And gradually, by 2002, about 70 percent of LaCrosse's products were made by third parties, located mainly in Asia-Pacific.
The brand cut down about 350 jobs at LaCrosse's headquarters and plants in the United States, moving some of its production to China. At the plant in Clintonville, Wisconsin, LaCrosse stopped production and shifted work to Mexico.
LaCrosse still maintains two factories in the USA, based in Portland and New Hampshire, accounting for nearly 30 percent of the entire LaCrosse production. Most of the products sold at LaCrosse are made by over 4300 accounts in the USA, which includes shoe stores, sporting, and outdoor items retailers, wholesalers, merchandise stores, and the US government.
Are LaCrosse Boots Good?
LaCrosse gained an excellent reputation for its high-quality, sturdy rubber footwear in the boot-making industry. These boots are firmly constructed, aiming that customers can work and play hard without being concerned about their feet and any quality issues.
Having been on the market for about 120 years, LaCrosse Footwear is trusted by lots of people. It is undeniable that there are very few boot manufacturers as resilient as LaCrosse Footwear. So, you can be sure about anything relating to the quality of LaCrosse products.
LaCrosse prioritizes all the features needed in a pair of rubber boots and adds the durability and comfort at the top in its design stage. Moreover, LaCrosse also focuses on the protection of its footwear. As a result, LaCrosse boots are ideal for hard-working people as they can prevent any kind of chemicals from leaking into the feet.
Overall, LaCrosse boots have a pretty consistent performance. One of the most preferred features of LaCrosse boots is the steel toe that provides unbeatable protection. The steel toe of LaCrosse boots is known to endure the weight of simple things like a branch to that of a kid stepping on the toes.
If you're looking for high-quality, durable work boots, LaCrosse boots are a great option. LaCrosse has been creating top-of-the-line footwear for over 100 years, using only the finest materials and innovative technologies. Before buying, be sure to consider the fit and size of your boots to ensure they're comfortable and effective. Check out these tips on how work boots should fit to guide you through the buying process.
LaCrosse Boots Prices
LaCrosse boots come at a very reasonable price, ranging from $110 to $210 in both men and women categories. A pair of boots is an investment, but LaCrosse ones are definitely worth considering. These boots offer many features to have such a reasonable price tag. Many comparable boots from other brands also have some similar features, but not all in general. So, if you are finding ultimate protection for use to work, then LaCrosse boots provide the most consistent protection without breaking the bank.
LaCrosse is a fantastic boot brand that appears to recognize the need for protective footwear. Their boots combine the most advanced footwear offerings without cutting down comfort or durability elements. The steel toe, rubber, neoprene construction, as well as improved tread leave everything in protection. If you need a high-quality pair of boots that will protect your feet at work or on every trip, then consider LaCrosse Footwear.