Carhartt boots have been a mainstay of the American workers for a long time, but due to the rise in popularity of other footwear brands, they are sometimes forgotten and unfairly so. Carhartt makes a wide range of high-quality footwear, from industrial boots with various safety toes to elegant office brown oil-tanned leather boots. The brand's core products are workwear and equipment.
Carhartt boots can compete with the most well-known brands, and they offer excellent value for the money. They are, without a doubt, the boots of the working man. Carhartt is the way to go if you're seeking comfort, durability, and protection without breaking the bank.
See also: Best Work Boots Brands
So, you may wonder where Carhartt makes its boots and whether these boots are worth the price. Let's read until the end to find out the answer!
Carhartt Brand Overview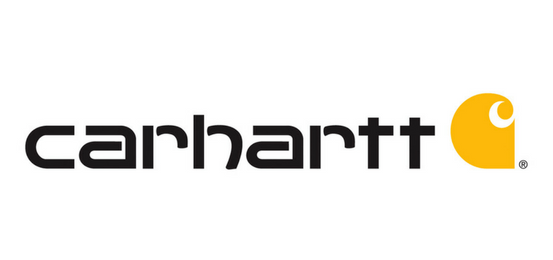 In 1889, the brand was founded by Hamilton Carhartt in Dearborn, Michigan. It started off making work clothing for manual laborers but rapidly grew to include workwear for railroad workers. Carhartt's goal was to provide both sturdy and affordable items for laborers, or, as Hamilton Carhartt described it, 'a square deal whether he works for me or buys from me'.
Carhartt was forced to shrink during the Great Depression but was able to recover itself during World War II. Carhartt has continued to manufacture workwear over the years, changing its techniques as technology developed. They've adhered to the same ideals of quality and affordability until now, but with the integration of modern technologies.
In addition to steel toe boots, they also make composite toe boots with Rugged Flex and FastDry technology, as well as everything else that a modern worker needs. Their manufacturing procedure may have altered over the years, but their core remains the same: high-quality Carhartt men's boots at affordable prices.
Are Carhartt Boots Made In The USA Or China?
Yes, Carhartt designs all of their boots in Dearborn, Michigan, only a few miles from their original headquarters. Carhartt employs about 2,000 Americans, including over 1,000 members of the UFCW union, and source many of the materials from local American businesses. They own four manufacturing facilities in Kentucky and Tennessee, where they make the 'Made in USA' boot line. Besides, they do offer some boots which are made in China.
Carhartt uses a 'Made in USA' logo to identify items made in the United States. They also used to group all USA-made items in their store, but it appears that they don't do so anymore. Another issue is that this logo is also labeled for items manufactured with some imported parts, making it impossible to tell whether products are made entirely of American components or have some imported materials.
All Carhartt boots with this logo are crafted in the USA. If there isn't this label on the boot, it was most likely produced in China. Give them a call when you have any questions regarding the origin of a product. Their customer service department will be able to assist you.
If you prefer to buy American made boots, you may be wondering where Carhartt boots are made. You'll be happy to know that Carhartt makes some of their boots in the USA, including the American-made series with a waterproof breathable membrane. Check out our article about Red Wing Boots: Where Are They Made? to learn more about other American-made boots.
Popular Regions Make Carhartt Products
The company is still headquartered in Dearborn, and it's being operated by Hamilton Carhartt's heirs. To find out where Carhartt goods are produced, we'll have to delve a bit further. Many of Carhartt's products are still made in the United States; they have factories in Tennessee and Kentucky. They also attempt to work with local suppliers.
Many of Carhartt's non-core clothing products are manufactured in other countries. China and Mexico are two nations where Carhartt outsources. So when the boots aren't labeled with the tag 'Made In USA,' they're most likely made in China or Mexico. Furthermore, Carhartt requires its foreign suppliers to be Worldwide Responsible Accredited Production Certified, so you can be sure about the quality you're getting.
Other popular USA-made Carhartt products include Duck jackets, Work-Dry socks, Knit hats, Dungaree pants (Kentucky and Tennessee).
Are Carhartt Boots Good?
Carhartt boots are of the highest quality, regardless of where they are made, as the Worldwide Responsible Accredited Production certifications are mandatory for non-US manufacturers, ensuring durability and comfort. So if you buy a Carhartt safety toe boot made in Mexico or the United States, it will be great the same.
The comfort, durability, and design of Carhartt work boots have been praised by many users and owners of these boots. Each of these features of Carhatt's work boots, as well as quality and utility, are rated on the company's website. The star ratings for the work boots are all in the four or five-star level.
Carhartt work boots are ideal for employees in sectors that require robust, long-lasting footwear such as construction, logging, the oil and gas sector, farming, and livestock.
Although Carhartt always takes pride in the craftsmanship and quality that goes into each work boot they offer, Carhartt work boots do not come with the brand's guarantee for any specific period since they will degrade with time and because everyone's working environment is different.
If you're looking for other reliable work boot brands to compare to Carhartt, check out our list of the top 20 work boot brands in 2023. From iconic brands like Red Wing and Timberland to lesser-known brands like Danner and Chippewa, you'll find a range of options to compare and consider.
Carhartt Boots Prices
Carhartt is a high-quality work boot brand, so their boots have a price tag between $100 and $200 for each pair, with the majority ranging around $150. You can also find more affordable work boot styles on their website (they're cheaper but not low-quality) if you're on a tight budget.
Overall, after reviewing many items and hundreds of reviews, we are blown away by the quality of work boots from Carhartt and their commitment to supporting American jobs and families through up and down economic times.