Hiking is a popular pastime in the United States, but walking is a way of life for most Europeans. Compared to many Americans who prefer big-name store-provided disposable footwear, Europeans strategy to footwear goes towards long-term usage and quality. Lowa Boots – a European footwear brand, brings a decidedly German-style working attitude to the art of footwear.
Lowa has a long tradition of nearly 100 years based from the start in the Bavarian town of Jetzendorf, Germany. From a local small shoe-making shop, they've become a global company that manufactures boots and shoes over the world.
Over the years, Lowa has earned a reputation for handcrafting outdoor boots that combine outstanding quality, innovative design, fit, and latest technology. Now, they're the market leader in Germany, Switzerland, and Austria, manufacturing around three million pairs per year.
The next question is where Lowa boots are produced. This post will answer this question in detail. After that, we will discuss Lowa boots' prices and whether these boots are worth investing in. If you're finding a premium pair of boots, you'll find this post to be very helpful.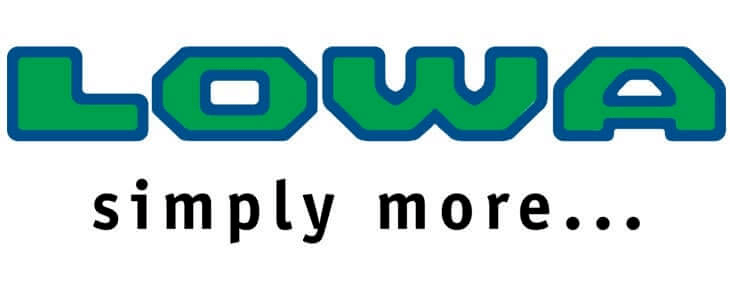 Lowa Brand Overview
Lowa brand was founded by Lorenz Wagner – a Bavarian cobbler, in 1923. He started to make heavy work boots for his neighbors in Jetzendorf, a small village in Germany at that time.
In 2000, Lowa experienced one million boots sold for the first time. And from that milestone, the number of their boots sold continued to increase year by year. By 2003, the company is regarded as the largest manufacturer in its home country.
Then in 2015, Lowa initiated a green energy resolution, installing solar panels over the roof of the company's parking lot to boost the locally sourced hydropower. By helping preserve the environment, Lowa products attract lots of attention from so many outdoor enthusiasts.
The most outstanding company's commitment to quality was perhaps exemplified in 2008 when they were granted the prestigious ISO 9001 for the highest quality manufacturing processes. To preserve this position and dedication, Lowa has been providing the best possible outdoor footwear to customers, which the firm's performance is audited on an annual basis.
If you are looking for quality hiking boots, you may be wondering where Lowa boots are made. Lowa has been making boots since 1923 and they are known for their innovation and craftsmanship. Lowa boots are made in Europe, specifically Germany and Italy, with a focus on durability and comfort. With a wide range of styles to choose from, Lowa has a boot for any outdoor adventure.
Are Lowa Boots Made In The USA?
Lowa boots and shoes are not manufactured in the USA. Lowa remains the location of production in Germany, the administration headquarters, and the research and development location. Therefore, the entire manufacturing process of all Lowa boots, including designing, sourcing, handcrafting, is 100% finished in their factories in Europe.
Popular Regions Make Lowa Products
Lowa boots and shoes are all made in Europe. Lowa products are made using materials from Europe and handcrafted in Italy, Germany, and Slovakia. For instance, the production of Lowa ski boots is transferred to the parent company located in Italy.
This implies that the leather, fabrics, and other components used in Lowa boots are all produced following the world's strictest environmental and humanitarian requirements. In the European Union, fair labor and environmental standards are the requirements of the land.
Lowa's strategy of making all of its products in Europe and staying in its headquarters in Jetzendorf is still proving itself a winning model. Most Lowa's customers appreciate the mix of classic and innovative features and value the quality, function, and fit of Lowa products.
If you're interested in where different boots are made, you might also want to know where Red Wing boots are made. Red Wing's heritage line of boots is still made in their Minnesota factory, using traditional techniques and high-quality materials. Red Wing boots have a reputation for both durability and style, making them a popular choice for workwear and casual wear alike.
Are Lowa Boots Good?
It goes without saying that if a boot manufacturer is the official footwear sponsor of the American Hiking Guides Association, you can expect high-quality boots. Not only that, but Lowa boots have received several awards for durability, comfort, and excellent overall quality. Their boots are very popular and a favorite among all types of outdoor enthusiasts.
From start to finish, Lowa boots are 100% sourced, designed, and handcrafted in Europe. Lowa is the world's only outdoor footwear manufacturer to receive ISO 9001 certification for the highest quality manufacturing and process standards. Until now, they're not making outerwear or accessories but primarily focus on footwear – just footwear.
Lowa's 90+ years of boot-making heritage is all focused on producing sturdy, great fitting, hiking boots, work boots and military boots use high-quality materials available. As a result, Lowa boots are famous for their quality standards and innovative features and are considered market leaders in European countries.
One of the unique features of Lowa boots is their polyurethane (PU) midsole. The brand proudly introduces a new type of polyurethane called Dyna PU, which is more supportive, durable, and eco-friendly than other midsoles. In addition, Dyna PU is much lighter and provides more rebound while still keeping all of the strengths of the traditional polyurethane material.
Overall, it is not surprising that Lowa boots are of the finest quality as they've had a reputation for making boots exclusively since 1923. In addition, Lowa boots utilize suitable materials and are generally lighter than competitive boots. So, if you're finding an all-in-one pair of boots, Lowa boots deserve a try.
How Long Should Lowa Boots Last?
There aren't many negative reviews for Lowa boots, but like other boot brands, Lowa has noticed durability concerns by customers. Lowa doesn't tell exactly how long these boots should last because it depends on how and how often the boots are used. However, you can expect these boots to last a few years, or maybe one year if you use them heavily every day.
Besides, moisture and dirt can affect the durability of Lowa boots as leather is a natural and vulnerable material. So, you should take care of the boots regularly if you want your boots to last longer. To keep their exceptional quality, proper care is necessary.
Related: How long should shoes last?
Lowa Boots Prices
Lowa boots' prices start at about $200. The medium-price pairs of Lowa boots will cost you around $400-$450. And the most premium ones have a price tag that can reach $1100.
It's no doubt that Lowa boots and shoes are of the best in the market. Although the prices are pretty high, we know the quality of the boots makes up for that.
Additionally, Lowa has a wide range of styles and models so that you can find out what you need among their product lines. Overall, Lowa boots are worth the price. If you're finding a new pair of classic boots that can handle almost everything, Lowa is a good option.