Tony Lama has been regarded as one of the world's most recognized western boot brands throughout the years. Each pair of Tony Lama boots is a real piece of art, painstakingly created by hand from the premium leathers.
It's no surprise that many footwear companies are relocating their manufacturing facilities to other countries. Customers, especially boot enthusiasts, are concerned about whether the boots they want to buy are made in the USA or not. In this article, I'll give you an overview of the Tony Lama brand and reveal popular regions that make Tony Lama boots.
Tony Lama Brand Overview
Tony Lama was founded in 1911 on East Overland Street in El Paso. The company started as a small shoe repair shop specializing in repairing shoes and boots for soldiers at Fort Bliss. Gradually, the shop was developed into a boot factory to meet hundreds of demands for custom boots.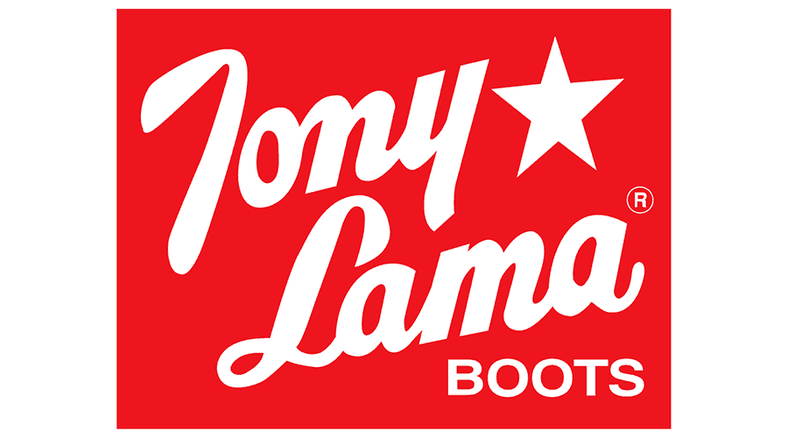 By 1933, the Lama family's company was thriving, and the factory was manufacturing over 40 pairs of boots a day. Unfortunately, the impact of World War II created a slowdown in the business owing to a lack of leather supplies, but Tony Lama quickly recovered and was stronger than it had ever been.
In the 1950s, Tony Lama introduced its new leathers, construction, and techniques that had never been applied in boot making before. This transformation brought a remarkable increase in demand to the brand. At this time, there were 3100 pairs of boots coming out from Tony Lama's factory per day, sold in over 4500 different retailers worldwide.
The 1980s marked an exciting period for western industries. During this time, Tony Lama's daily production had reached up to 5200 pairs per day, requiring the company to move to a larger factory.
In 1990, Tony Lama Company was acquired by Justin Brands. Justin Brands, owned by Berkshire Hathaway, has many sub-brands such as Tony Lama, Nocona Boots, Chippewa, and Justin Boots. And now, Tony Lama has become one of the most renowned boot manufacturers in the world.
Are Tony Lama Boots Made In The USA?
Tony Lama boots are proudly handcrafted in the USA with materials sourced around the world. At a time when ​​American manufacturing is becoming increasingly rare, Tony Lama still keeps the production of their boots at their factory in El Pasa, USA.
Tony Lama's El Paso plant has become the world's largest western boot production facility since the 1960s, 1970s, and 1980s. This was around the time that western boots evolved into what we know them today, with the priority switching from creating a pair of boots only for the utility to making a more customized pair with specific features, colors, and quality leathers. Plus, the fact is that the workforce in El Paso is experts on all the components and materials that create premium boots, clothing, and other western items.
If you're looking for more information on other boots made in the USA, check out our article on where Justin boots are made. Discover the history of the popular boot brand and explore their collection of boots made in America.
Popular Regions Make Tony Lama Products
In addition to the USA-made product line coming out from their El Pasa factory, Tony Lama also has items made overseas. According to Tony Lama – the manager of international sales for Justin Brands, about 35 to 40 percent of Tony Lama products are outsourced. So, you may see a pair of Tony Lama boots with a 'Made in China' tag. Besides, it is noticeable that all kid's boots are now manufactured in India.
Are Tony Lama Boots Good?
Tony Lama boots are ideal for anybody who likes handmade boots. Overall, Tony Lama boots are not only lightweight, but they also have excellent, robust looks for men. They also come in various neutral colors, making them suitable for any color scheme you may have in mind.
A boot's features determine how excellent it is. Tony Lama footwear is available in a variety of styles. The Stallion 7900, Dusky Bonham, Tan Worn Goat Leather, Men's West, Smooth Ostrich, 3R Fancy, El Paso are just a few examples. Although these boots come in various styles, they all have one thing in common: they're laceless.
Durability
Each pair of Tony Lama boots is painstakingly handmade with the finest components and exotic materials, giving Tony Lama its distinct look. These boots can withstand a night on the town, but more importantly, on the trail or a modern construction site. Once you've purchased a pair, you can forget any doubts you had about how well these boots can hold up.
When it comes to a durable pair of boots, it's important to consider the materials used. Boots made with leather, such as Red Wing boots, are known for their durability and ability to withstand wear and tear. Investing in a quality pair will save you money in the long run as they will last longer than boots made with synthetic materials.
Comfort
Tony Lama boots are designed to give comfort and great support. Like any other boot, Tony Lamas need to be broken in and will get a bit better on your feet with a few days of use. To roughen up the soles, you should wear the boots on some concrete. The boots can be pretty slippery on smooth terrains coming right out of the box. When it comes to comfort, Tony Lama boots definitely can be used for both work and play.
Sole Materials
The leather soles are standard on almost all styles of Tony Lama's boots. Leather-soled boots can last longer than rubber-soled ones. Furthermore, because leather bonds nicely with leather, the upper is firmly attached to the sole. The heels of Tony Lama boots are about 1.5 inches high above the ground, providing excellent support and elevation for your legs.
If you're looking to save money and resole your boots at home, knowing how much it costs is important. The cost of resoling varies depending on the type of sole and materials used. Check out different shoe sole material types to determine which one is best for you and your budget.
Styles And Trend
When it comes to cowboy boots, Tony Lama pioneered them, so look no farther for design and style. Tony Lama has you covered for men's, women's, and even kid's boots. Tony Lama has it all, from casual to formal, dressy to work boots. They manufacture everything from the classic pointed toe to the more modern square-toed boots. These boots are also available in a wide range of materials, including calfskin, crocodile, kangaroo leather, and other rare materials that definitely come with high prices.
Tony Lama Boots Prices
Tony Lama western and work boots have a price tag ranging from $100-$300. You can also find some casual boot styles under $100 on their website. For some premier Tony Lama boots made from rare, premium materials, the price can be up to $600 for each pair.
If you like the idea of handmade boots, Tony Lama is famous for that. These boots are pretty durable and are made for those who prefer chic cowboy lifestyles. Although handmade boots are most likely to be pricier, you will get great value for money.