Replacing your durable shoes regularly is considered one of the best ways and also crucial for optimum foot health. Nevertheless, lots of people don't do that often because they think that some wear or tear doesn't affect their feet too much. This is mainly due to a lack of awareness of problems with older footwear. Therefore, I will answer the most popular question regarding this issue: How long should shoes last?
And here several common signs that you need to replace your old, worn-out shoes:
Interior and upper tear or wear
Outsoles wear
Loss of padding or cushioning
Midsole compression
Unexpected foot tire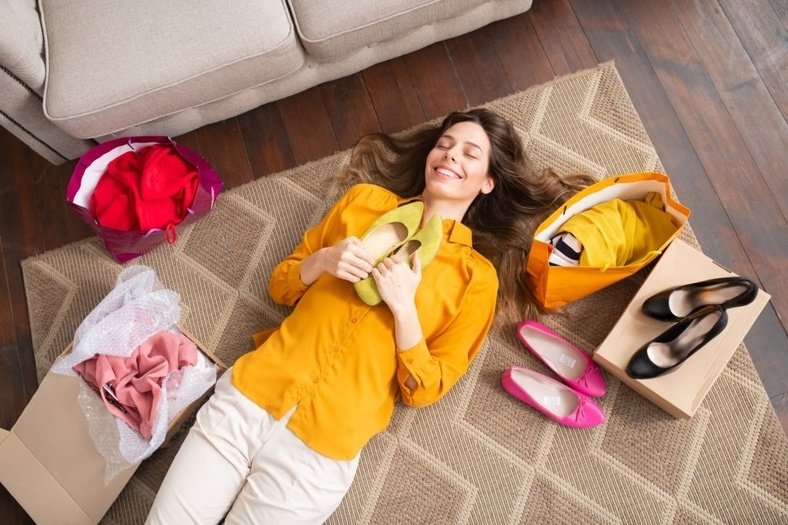 How Long Should Shoes Last
One of the most common signs that your shoes are nearing the end of their lives is when you feel they are not as comfy and supportive as they were when you first bought them anymore. When the shoe material wears out, you start to feel the compression in the cushioning and support, and the material doesn't "pop back" as much as before.
No feet move in the same way, and mechanical elements will also vary depending on different people. For example, if you are the kind of person who walks harder than normal, it is more likely that your shoes will wear out faster than average. That's why it is really crucial to check your shoes regularly to see if they are wearing down a little bit faster than you expected.
In general, there are three key factors affecting the wear of shoes, including upper and interior wear, outsole wear, and midsole compression. In order to access your shoes, follow these guidelines to see if your shoes are wearing down.
Outsole wear
First, have a look at the bottom of your shoes. If you notice the soles are exceedingly worn out in any one spot, it is likely that your shoes need to be replaced.
Place your shoes on a flat floor, at eye level. Almost all shoes will sit evenly without tilting or swaying. Besides, if the pad (the rubber part) of the outsole wears out more, the shoe can move or shake or even tilt at a certain angle.
"Standard" wear tends to happen on the outer back of the heel and evenly over the ball of your foot. If you see any immoderate wear in any other spots, it could be a sign that your shoes are worn down or that you might need to buy a new pair of high quality shoes for walking & standing all day to meet your biomechanical needs.
Midsole Compression
The midsoles, also known as the padding layer of the shoes, are typically made to absorb impact and shock while you walk, run, or do any activity. This layer is usually made from soft EVA foam, providing slight compression while you are moving and a high rebound after you use it.
As you might know, EVA will start to compress over time, with visible wrinkles forming. If you see a large number of wrinkles, then you might need to replace your shoes. Besides, if you feel that your shoes are not as cushioned and soft as they used to be, that might be a sign that your shoes need replacing.
Upper and interior wear
You can try to find any unusual holes or wear on the upper or interior of your shoes. They might be the signs that your shoes are worn out and need to be replaced. Even though it is not necessary for all people to replace their shoes every half a year, it is still a great idea to check them out after around 6 months of use. This might give you a good idea of how fast your shoes are wearing out. From that, you can replace them when necessary.
How Often Should You Replace Everyday Shoes
As I mentioned above, not all people need to change their shoes after 6 months of wearing them. So, it is a good idea to check your shoes after a long period of use. And the "standard" time is usually 6 months. This way, you will know the level of wearing down of your shoes and if they are still a good fit for your feet and other activities.
Suppose you don't know the indications showing that your shoes are wearing down and when to replace them, then you can take a closer look again at the above section. But you should remember that they are only the general signs of wearing down normal shoes or everyday shoes. If you are wearing high arch running shoes, take a look at the following parts.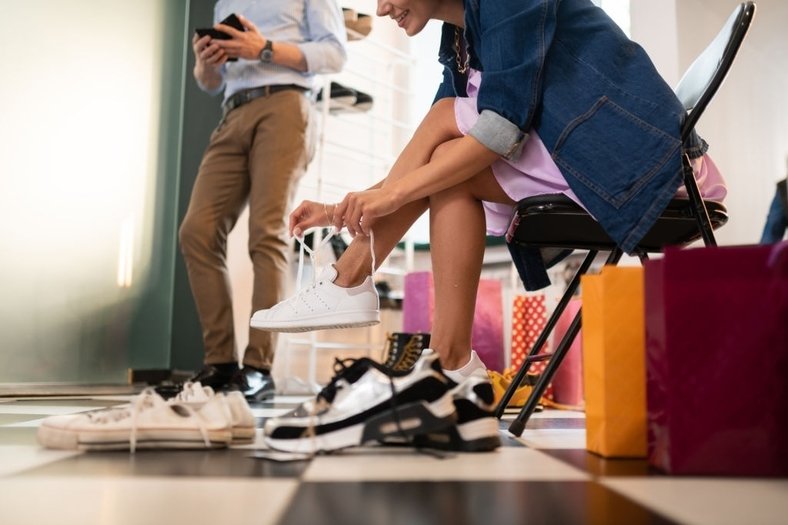 How Long Do Running Shoes Last?
Running shoes are usually considered tires for your feet in different ways. According to many experts, you should replace your tires after around 60,000 miles or so. And the same is true for your running shoes.
As you know, worn tires can damage your car, and the same applies to your running shoes. In other words, worn-out running shoes can cause some problems to your feet and even your body. Here are some indications that you need to replace your running shoes:
Excessive pain and numbness in your feet and legs
Loss of bounce and cushioning
Worn insoles and outsoles
If you usually keep an eye on how many miles you have run with your running shoes, then you should replace them after 300-500 miles. Premium shoe brands, such as Adidas, Nike, can last up to 500 miles or so.
Having said that, it is also important to check how your running shoes feel at this time. In particular, if they are still cushioned and comfortable, you can extend the time even further. Nevertheless, if you are a professional runner or serious about running, it is better to invest in a new pair of running shoes before it can affect your training.
You can watch the following video for more details about how long running shoes should last.
How Often Should You Replace Work Shoes?
Safety shoes or work shoes are really important for your safety at the job site. Whether you are working in a restaurant or around construction sites or heavy machinery, the right footwear is essential.
Besides the signs of wear, you also need to check if your shoes' safety functions are compromised or not. Is the reinforced toe still stiff or sufficient? Are the outsoles still non-slip? Those are some questions you should ask yourself before deciding to replace your work shoes.
In general, it is ideal for replacing your work shoes after every 8 to 12 months. By doing this, you will always stay up to date with the fit and safety features.
How to Make Your Shoes Last Longer
In fact, there is no way to make sure that your shoes will be more durable. However, you can get a better result if you care for them properly. And below are some tips to make your shoes last longer:
Switch between shoes. You should not wear the same pair of shoes every day and everywhere
Give your shoes proper ventilation between uses
Change out the insoles from time to time to keep your feet comfortable even when the shoes are worn out.
It is better to air dry your shoes if you wash them rather than using the dryer. Also, keep them in a shady place and avoid overexposure to the sun.
Frequently Asked Questions
Here are some frequently asked questions about how long shoes should last and related problems. Take a closer look at them to get your own answers. If there are any questions I didn't mention, feel free to ask them in the comment box, and I will try to answer them as soon as possible.
Is it bad or good to wear the same shoes every day?
It is not recommended to wear the same shoes every day because it can cause your shoes to expire faster. Besides, it can increase the moisture of the shoes due to sweat. This can result in faster deterioration of the materials. Instead, give them a short break and wear another pair some days. By doing this, you give your shoes a good time enough to bounce back and significantly reduce major compression.
Are worn-out shoes bad for my feet?
Yes, worn-out shoes are bad for your feet. As you might know, when your shoes are wearing down, they will lack cushioning and support. This can result in some common foot issues, such as plantar fasciitis, shin splints, knee pain, Achilles tendinitis, etc. Since the heel and sole of a shoe are worn out unevenly, the chances of an ankle twisting or sprain will increase. You can check the top list of 15 sandals for plantar fasciitis available here.
How often should I replace my everyday shoes?
Generally speaking, you should replace your everyday shoes after 8 to 12 months. For those who wear running shoes, the ideal time to replace them is every 500 to 700 kilometers. However, it is good to note that some shoes will wear down faster, while others can last longer.
How many times should shoes be resoled?
This hugely depends on your shoe type and how it is made. On average, shoe manufacturers will have a limit on the number of times that shoes are resoled up to 2-3 times. Nevertheless, if your shoes are still in good condition, you can have a tailor or professional do the work.
Why do my shoes wear down so quickly?
One of the most common reasons why your shoes wear out so fast is due to the surface. If you usually wear your shoes on hard surfaces, such as cement, construction sites, the friction between them and the rough floor will make them worn out more quickly.
Do my shoes go bad if I don't wear them?
If you keep your shoes for an extended period without wearing them, you will be at risk of breaking them or causing them to fall apart. The glue, also known as the weakest link, will begin to yellow, then the soles also begin to crumble, the rubber breaks, and the leather upper will dry out.
Conclusion
So now you know how long shoes should last. On average, a normal pair of shoes will last around 8 to 12 months with everyday wear. Of course, it is normal that comfortable work shoes for women or athletic footwear can't last that long as they require more uses. It is also crucial to know the indications of worn-out shoes, such as wear on the heel, outsole, interior and upper. Replacing your shoes as you notice the signs of age can help keep your feet from getting tired.
I hope that you find your own answer through this article. Don't forget to share it with your family and friends who also need to know this useful information.