Thursday Boots is a well-known manufacturer of high-quality handcrafted boots and shoes located in New York City. Along with men's and women's footwear, they also offer accessories such as belts, hats, wallets, jackets, laces, socks, and briefcases. The brand aims to produce clean products with unique styles and only using high-quality materials.
Thursday Boots understands that everyone has the hustle and bustle of daily lives, so it is essential to own the proper, quality footwear and products to finish every day with comfort.
This article will let you know more about the Thursday Boots brand, including where Thursday boots are made, Thursday boots prices, and whether these boots are good as well.
Overview of Thursday Boots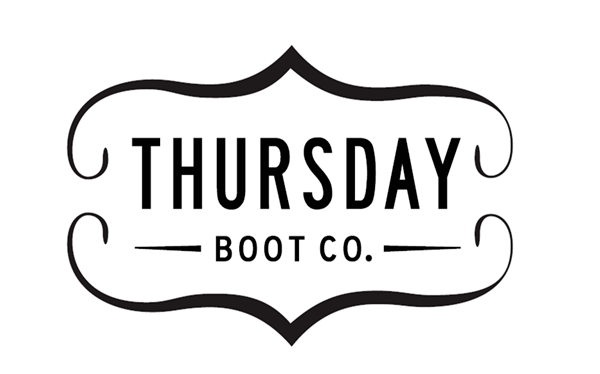 Thursday Boots was founded in 2014 by Conner Wilson and Nolan Walsh, who was displeased with the options of shoes and boots that other brands were providing to customers. So, they wanted to build a brand that will offer honest prices and high-end, durable products for their customers to use.
Thursday Boots' big goal is to make ethically constructed boots, which inspires their customers to use ethically made products. The reason behind it is that the brand acknowledges the critical role of the environment that we're living in. So, they try to improve the way they make their footwear and select materials used carefully. Furthermore, Thursday Boots only cooperates with companies that have ethical practices.
If you're looking for high quality boots that are stylish and durable, you won't want to miss Thursday Boots. Each pair is carefully crafted with premium materials like Horween Chromexcel leather, and they're built with Goodyear welt construction for added durability and longevity. Want to learn more about the brand and its offerings? Check out this overview of Roper boots to get a better understanding of quality boots.
Are Thursday Boots Made In The USA?
According to the Thursday brand, less than 1% of their boots and shoes are entirely made in the USA. Although the company knows that the number of customers wanting to buy USA-made products is rising, keeping the majority of the product in the USA is very challenging due to the lack of local skill-specialized craftsmen and the limited capacity for the 'Made in USA' program.
If you are finding a pair of quality American-made boots, you can consider the brand's Vanguards boots. These boots are the best-selling model of Thursday Boots, which are 100% made in the USA. They're produced at the same factory that made boots for the US military for decades. But, unfortunately, there are only a limited number of the Vanguards being made.
Popular Regions Make Thursday Products
As mentioned above, only less than 1% of Thursday boots are USA-made. The majority of Thursday products are handcrafted by experienced artisans in León (Mexico), Porto (Portugal), Alicante (Spain), and Arkansas (USA). They have full-time teams of experts and team members in every region they make in to ensure the highest level of fair labor and environmental standards.
When it comes to the materials, all leather used to make Thursday's products are sourced from the USA, except for Shell Cordovan that they source from Italy. The brand stated that they do this as the leather from the USA is treated better than in other regions. Plus, they select tannery partners very carefully to find out responsibly-sourced leather that is good for the environment.
Are Thursday Boots Good?
Thursday boots stand out from their competitors thanks to their high quality and interesting brand name. In addition, the brand uses premium materials that offer extra comforts, such as leather linings, arch support, and padded midsoles.
All Thursday boots are handcrafted by their teams of experienced artisans in North America and Europe. However, you may not know that each pair of Thursday boots and shoes is put through a time-consuming and painstaking manufacturing process, with up to 80 single steps and an average duration of around ten days a pair.
For handcrafted boots that promise high-quality leather and fabrics, durability, and comfort, you can see many lower prices hard to believe by searching around. However, thousands of verified buyers have shared their great experiences when wearing Thursday boots. Many customers all agree that these boots are very comfortable and the materials are sturdy and good-looking, which exceeds their expectations. Most customers also said that their Thursday boots can be worn to many events and are the ideal fall and winter choices for any occasion.
Last but not least, Thursday boots are considered very long-lasting. These boots are designed for the winter and can last you many years. Additionally, almost all Thursday boots have water-resistant features, which can keep your feet dry and protect the boots themself.
If you are wondering about the quality of Thursday Boots, it's worth checking out our article on where Wolverine boots are made. Made in the USA, the brand is known for producing durable and comfortable boots that stand the test of time. By exploring the origin of Wolverine boots, you can get a better sense of what you can expect from Thursday Boots.
Thursday Boots Prices
Thursday boots retail from $150 to $300 for each pair of men's boots and $150 to $200 for women's boots. And if you ask whether they are worth the price, the answer is yes. These boots are of excellent quality, combining high-quality materials, durability, comfort and offering practical uses. For the product life of 2 to 3 years, a pair of Thursday boots is a good choice for daily use. You can also change them out with other boots or shoes throughout the week so that they could last longer.