Preparing camping gear is not difficult, but it is not easy either. And it will be easier when you plan specifically. So, before each trip, planning the most detailed camping trip and the indispensable items we mentioned in the article will help you have a more comprehensive view of camping.
Key Takeaways
Before you go camping, research your destination to see what kind of camping equipment you'll need.
Prepare your meals and pack the food and cooking equipment you'll need, such as a stove, fuel, and utensils.
Carry lots of water as well as water purification methods such as a water filter or purification tablets to ensure safe drinking water.
Bring clothing and footwear appropriate for the weather and activities you'll be doing while camping.
Carry a map and compass, or a GPS device, to help you navigate the area and prevent being disoriented.
Before leaving, check the weather forecast and be prepared for any changes in weather conditions.
Create a list of everything you'll need and double-check it before leaving to ensure you have everything.
Before going, practice setting up your tent and other gear to ensure you know how to do it at the location.
Pack out all garbage and leave the campsite exactly as you found it.
Pack a first-aid kit, an emergency whistle, and other important safety supplies to be prepared for emergencies.
Must-Bring Camping Essentials: Checklist
Want to learn how to organize backpacks for camping? Whether you're a beginner or want a backpacking checklist to get you on the trail, you'll want to consider this gear list for your bigger adventure. Although this checklist is intended to be more than for some people, you won't need everything. It's best to pack a minimal amount of equipment and accessories when wearing a backpack, especially when you have to travel by walking a lot.
Be sure to research the weather and climate of your destination and adjust your weights accordingly. If you are in cold or rainy areas, pay special attention to waterproof gear. If it's going to be cold, plan on bringing extra layers of clothing. On the other hand, if you hike and camp in warm weather, you may not need as much camping gear as you need.
A lot of people think that the only thing they need to bring camping is a tent and some food, but if you want to have a really good time in the woods, you'll need more than that. Gone are the days when we can just go and camp in nature without needing anything fancy, so be prepared with these essentials. It may seem like a lot of work, but it will make your camping trip so much more fun!
Here are some things that should definitely make it on your checklist before heading out for a campout:
When packing your camping essentials, it's important to choose the right stove. Our article on butane vs propane stove helps you make the right choice. We explain the differences between these two types of stoves and help you decide which one you should take with you on your next camping trip.
Make sure you don't forget to bring tire weights for your RV or trailer, as it can be important to consider load range e weight capacity to ensure safety while on the road. You can also check out our camping checklist for other must-bring essentials.
A Tent
A two-person tent or 10 person tent can meet all of your camping needs. A tent has become extremely popular due to its functionality and durability. Most tents come with their own storage compartments which can really come in handy. Not only does a tent come to provide you privacy but it also provides shelter from the rain, heat, and cold.
A Sleeping Bag
The best kind of sleeping bag is the down sleeping bag. These bags are made from duck down, which insulates extremely well and traps heat very well. They are very lightweight and durable as well. These are the best sleeping bags to have on a camping trip.
Make sure to bring a high-quality sleeping bag when you go camping. Check out the top-rated sleeping bags for your next trip by visiting CAMPING EQUIPMENT. A good sleeping bag will keep you warm and comfortable during the night, making your camping trip much more enjoyable.
Make sure to pack a warm, cozy sleeping bag for your camping trip. Whether you're camping in warm or cold weather, a sleeping bag is essential for a comfortable night's sleep. Choose one that fits your body well and is rated for the anticipated temperature range of your location.
A Backpack
The backpack is one of the most important gears that you need to bring with you on a camping trip. This is what will be holding all of your other gear, so it is very important that it is durable and able to fit everything that you will need! It should be comfortable to wear as well, so always make sure it fits comfortably before purchasing one. Some people prefer the tactical backpack, with the bungee cord on the outside, while others prefer a more stylish approach with a sling bag or rucksack. Do your research to see which one will fit your needs and your style best!
A Camping Knife
One of the most common things that are cut by campers is food. Always make sure that you are prepared with a knife to help you in the kitchen. The general rule of thumb is to have a small knife for food prep and a larger knife for "casual" cutting. You can also find better camping knives here.
Don't forget to pack a sharp and sturdy camping knife, which will come in handy for preparing food, cutting ropes, and performing other outdoor tasks. Safety should always be a top priority when handling knives, so make sure to keep it in a sheath and handle it with care.
A First Aid Kit
A first aid kit is one of the most important things to bring when you are planning on going camping. There are many different types of kits, so make sure that you have the right one for your trip before heading out!
A Lighter or Matches
This item can actually be a lifesaver when you are camping! Having a lighter on hand will definitely help to start fires, but also just setting things ablaze in general. A lighter works great for melting snow for a hot water bottle, as well!
Are you looking for a bold hair transformation? Consider getting red and blonde highlights, which can add dimension and depth to your hair. The combination of warm red tones and bright blonde highlights is perfect for those who want to make a statement. Try this trend to achieve a bold look.
Don't get caught in the dark while camping! Make sure to bring a lighter or matches to start a campfire. Check out these Hey Dude Shoes outfit ideas to ensure you look stylish while staying warm by the fire.
Flashlight or Headlamp
Being able to see in the dark is very important when you are camping. When your battery runs low or needs changing out, you need a flashlight at your disposal. A headlamp should always be used at night as well because it has the added bonus of giving you extra hands-free movement.
Extra Batteries
If you are going to be going camping, you definitely need to have extra batteries for your flashlight and headlamp. They can always run out if you are not careful, so you need to have replacements. Try to purchase rechargeable batteries if possible so that you will not be throwing out any batteries!
Make sure to bring extra batteries for your electronic devices. According to Hood MWR, extra batteries are one of the most essential items to bring while camping. They also suggest bringing power banks, portable chargers, and solar-powered chargers, especially if you plan on an extended camping trip.
Toilet Paper and Hand Sanitizer
Being able to stay clean and fresh is very important when camping. It can be very hard to stay clean with a camping toilet, so always bring along some toilet paper and hand sanitizer. You will also want to have these on hand in case someone gets injured!
A Hatchet or Axe
A good ax or hatchet should definitely be on your checklist of things to bring on a camping trip. It is absolutely essential for all kinds of things! You can use it to chop wood, cut logs, or just as a backup if you run into trouble. A hatchet is also important for when you need to split firewood for the campfire or larger trees.
Camping Water Container
Carrying around a water container for camping is very important when you are camping. Having a water bottle or canteen can save you a lot of headaches! They should last for many miles if you properly clean them out and hydrate correctly. Many people also use collapsible water bottles for easier transport on their hiking trips.
When you're in the market for waterproof footwear, it's important to understand what materials are used to make them. Common materials include Gore-Tex, Helly Tech, and eVent. These materials work to keep the water out, while still allowing your feet to breathe. Check out our aqua socks vs water shoes article to learn more about the benefits and features of each type of water footwear.
When planning a camping trip, don't forget to pack a camping water container. Having access to clean water is necessary for staying hydrated and cooking. A camping water container can easily store large quantities of water, and many are designed for easy transport, which makes them perfect for outdoor adventures.
A Camping Stove
A good camping stove is definitely something that you should bring with you on your camping trip. It can save you a lot of hassle from lighting a fire. A camping stove will also be able to boil water, turn on the heater in your tent, and be able to cook all types of food!
Bug Repellents for Camping
A bug spray can be a lifesaver when you are camping! It can help keep the bugs off of you and out of your tent. Bug spray can also be used to remove clothes that have gotten bug bites. Keeping bugs away from yourself is very important to your health!
Camping Tea Kettle
Camping tea kettles are a great way to get hot tea or coffee without having to use the fire! Camping kettles should be able to boil water for up to 3 hours. They can also keep the fire in your stove going, which is helpful for those of you who like to have it on as well. This is a great tool to have when camping.
Don't forget to bring a camping tea kettle on your outdoor adventure. A butane stove would be perfect to boil water for your morning tea or coffee. Make sure to check the campground rules beforehand to see if open flames are allowed.
Travelling Backpack
Whether you're expecting warm, cold, sunny, or rainy weather, there are items that your tactical backpack will need to carry. Camping 2 person tents, sleeping bags, cooking utensils, and minimal clothing are required for any overnight trip. Backpack required: Sleeping bag, sleeping pad, picnic stove and lighter, food, water bottle, tent light, protect your body from the sun with lotions, extra clothes if the weather is cold.
To be safe and comfortable, you'll want a good campsite for your travels. Here are the basics and essentials when camping for a good night's sleep.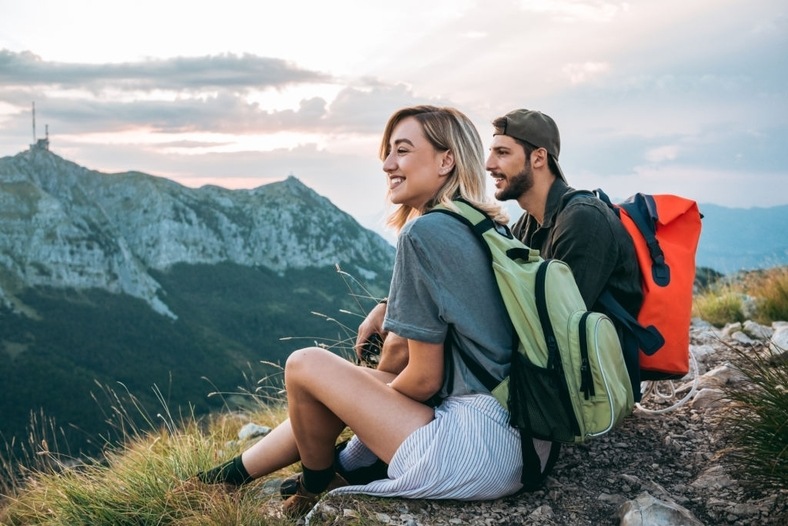 Make sure you choose the right backpack size for your camping trip. Check out luggage size charts for the guide on how to choose backpack size and type for your needs. With the right backpack, you can maximize packing space for your essential items and have a comfortable journey on your camping trip.
Clothes For Backpackers
Camping clothes are like hiking except when you will be spending the night. Carefully consider the weather and be prepared. It will help if you choose clothing fabrics that absorb sweat well and dry quickly. If possible, choose to buy water-resistant and sun-protective clothing. Wind jackets are also essential when camping when you use them when the weather is suddenly cold or spend the night when the temperature drops.
Nature can be very demanding any time of year, especially in the highlands. And hypothermia causes death for those lost in the wilderness, as many people forget about the drastic drop in temperature in evenings. If rain, snow, or cold weather strikes while you're away, extra clothing will keep you warm, dry, and healthy. Choose a material that absorbs sweat and dries quickly, and never forgets your packing jacket and socks.
Columbia pants are used a lot today because of the convenience of carrying them around. When on the road, they can become suitable pants. But when you get to the location, you can remove a part and turn them into cool, comfortable shorts.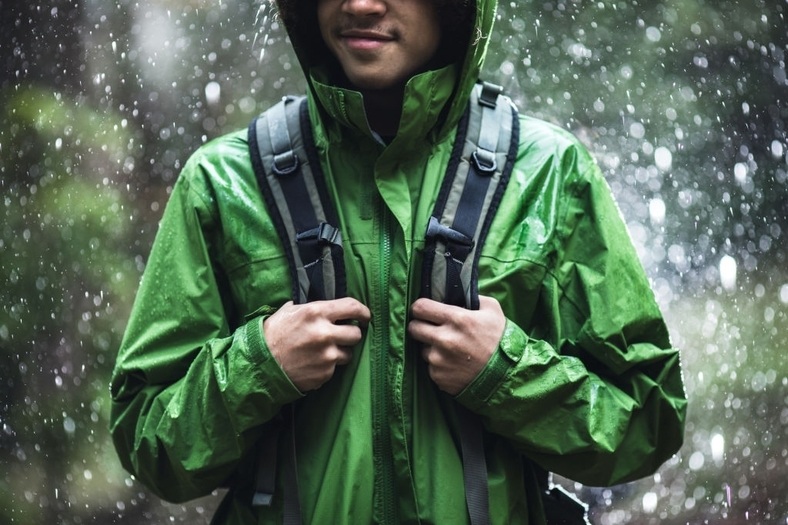 Walking Shoes
The light walking shoes from the famous brand The North Face are an excellent choice when you are preparing the necessary equipment for camping. Light and well-fitting shoes will keep you comfortable and active all day long if you choose too heavy shoes and do not fit or are too tight. In addition, blisters and hot bumps can be found that hurt your feet.
Multi-purpose gloves (buff towels) are cheap, versatile accessories that many people do not know when preparing necessary equipment when camping for themselves. With more than 36 ways to use the backpack, you can use it and replace many needs in daily life activities.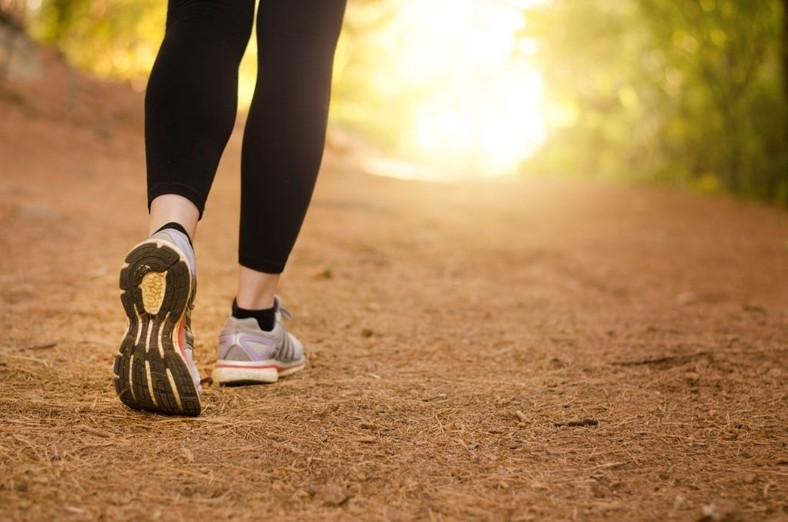 Looking for comfortable walking shoes? Check out our article on the benefits and importances of arch support sneakers for walking. From reducing foot fatigue to improving posture, arch support sneakers can help you conquer long walks with ease. Plus, we've included some top-rated options to choose from.
Walking shoes are crucial for a successful camping trip, especially if you plan on doing any hiking. Invest in a pair of arch support sneakers to ensure comfort and stability on uneven terrain.
Naturehike Travel Kitchen
Food is indispensable in the trip. And choosing the Naturehike folding travel stoves to help you carry and use them is simple and convenient, which is a necessary item when camping. The material of the Naturehike stove using alcohol-based energy is also easy to transport. There are many styles of travel kitchen that you can choose from. So imagine you will have delicious and comfortable meals while enjoying the surroundings. That's great.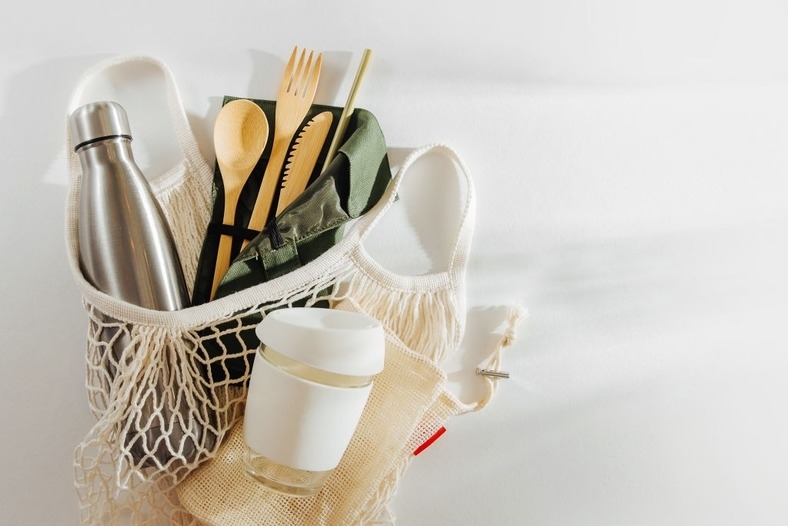 Protect Your Skin From Uv Rays
Since you will be outdoors all day while backpacking, you need to protect yourself from the sun because when exposed to UV rays, it will affect the skin, even some skin cancers can appear if you do not protect your skin adequately. Here's What You'll Need: Sunscreen, Sunglasses, Lip Balm, Hat, Mosquito Spray, or Insecticide are essential camping essentials.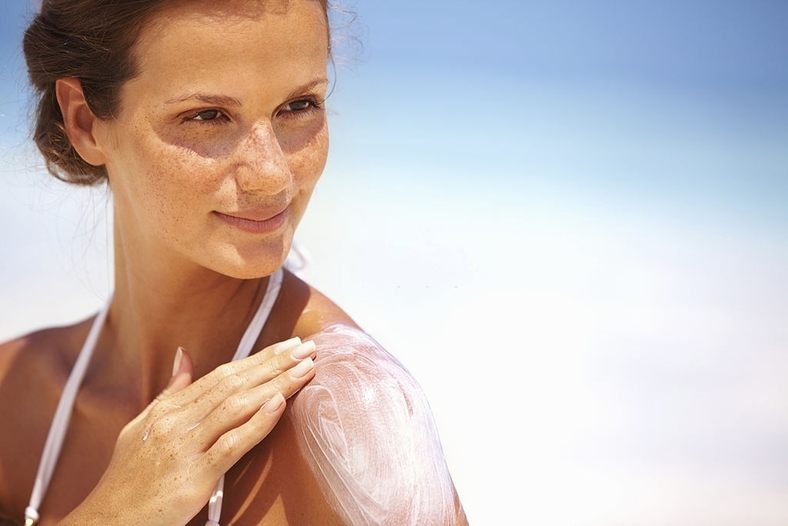 When going camping, it's important to protect your skin from harmful UV rays. Make sure to pack sunscreen, hats, and long-sleeved clothing like those suggested in What To Wear On Sailing: 35 Outfit Ideas for Women and Men. This will not only ensure your safety but also keep you comfortable throughout the day.
When you're spending time outdoors, it's important to protect your skin from harmful UV rays. Consider packing a wide-brimmed hat, sunglasses, and lightweight clothing that covers your arms and legs. You can also use sunscreen with an SPF of at least 30 to protect your skin. Check out Hawaii Packing List Ideas for more inspiration on what to wear while protecting your skin from harmful rays.
A Knife
A camping knife is essential for picnics. Many problems require a knife to camp in the woods. Are you injured? Use the multi-purpose folding knife to cut clothes and bandages. Cold? Use it to cut small bait for the fire. Hungry? Use it to break up the food for the day. You don't need a giant knife when camping. A knife when camping in the forest needs to be compact and sharp. Folding knives protect the body from scratches when transporting them and are more convenient when the knife can also integrate many other tools.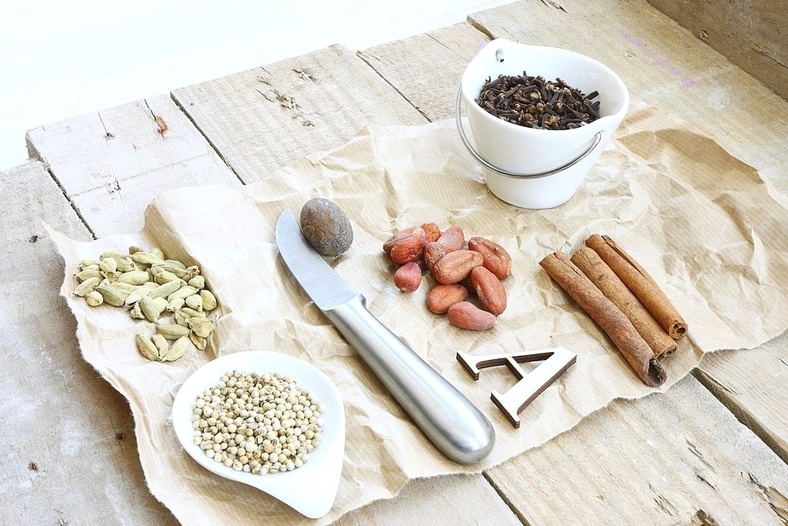 A Sleeping Pad
Make sure your tent and sleeping bag will protect you. But without a floor mattress when sleeping, you can have an uncomfortable sleep. Also, if rain, snow, or humidity is expected, the tent will be flooded. Sleeping pads are camping essentials that are lightweight (and even inflatable), and you can roll them up tightly to attach to the outside of your backpack.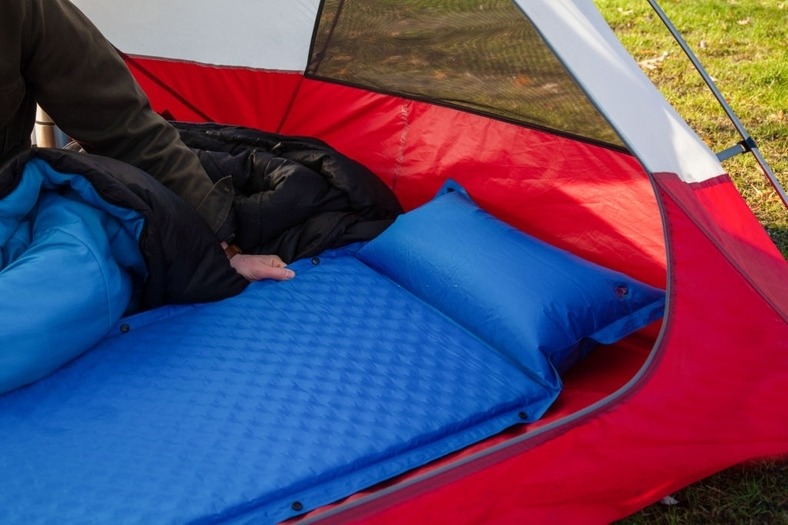 In addition to your tent and sleeping bag, don't forget to bring a comfortable sleeping pad. Whether you prefer foam, air, or self-inflating, a good sleeping pad can provide the extra cushioning and insulation you need for a restful night's sleep while camping.
A Lighter
Without a fire on a camping trip, eating and keeping warm is impossible. Small, durable, and highly effective lighter when starting a fire or stove. As long as you keep it dry, it'll work no matter the weather. You can also bring 2 in case something terrible happens.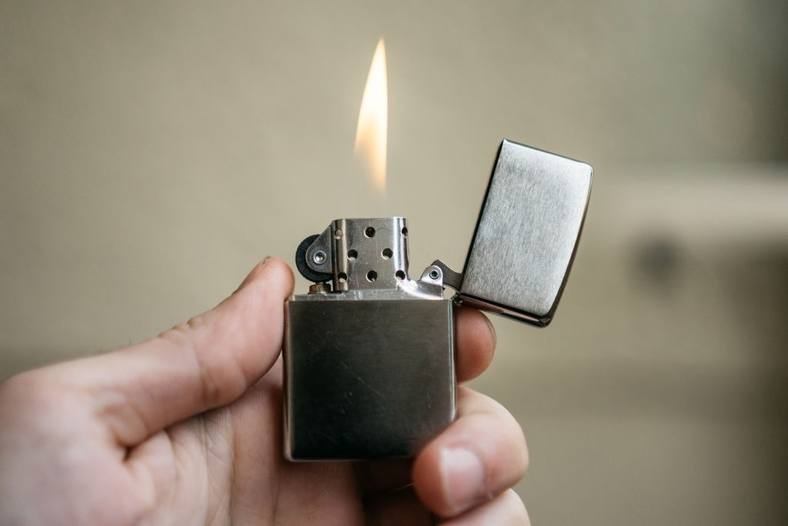 Water
In desolate areas with no sign of water, you need to equip water, an indispensable item when camping. Currently, some trekking backpacks have built-in hydration compartments so that they can stay hydrated and supplied with water at any time while on the move. Water is indispensable; without water, you may even get tired and not make this trip.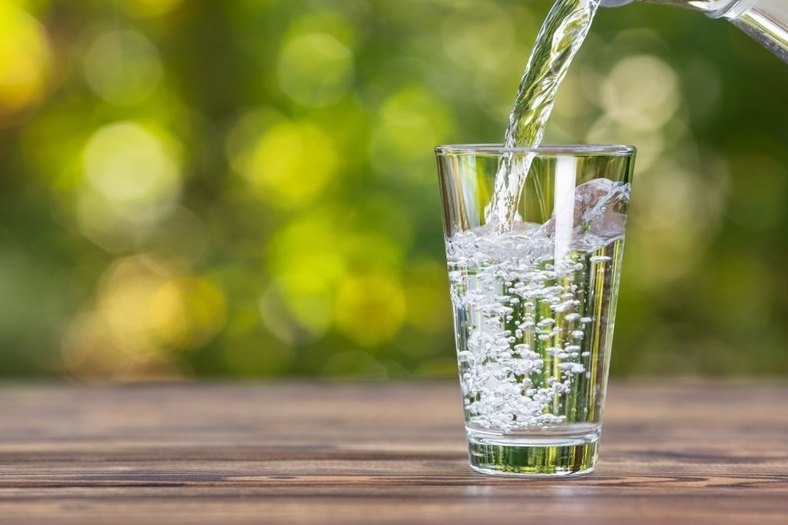 Garbage Bags
One of the most forgotten camping essentials to pack, trash bags are a must for any camping excursion. Sure, you can use them for waste disposal, but garbage bags are also very versatile. To save room, pack your clothes in this almost weightless bag before putting them in your pack. It will provide extra protection from other elements. If you get separated from your campsite or get lost in the woods, a trash bag can also serve as a shelter or raincoat, should the weather change.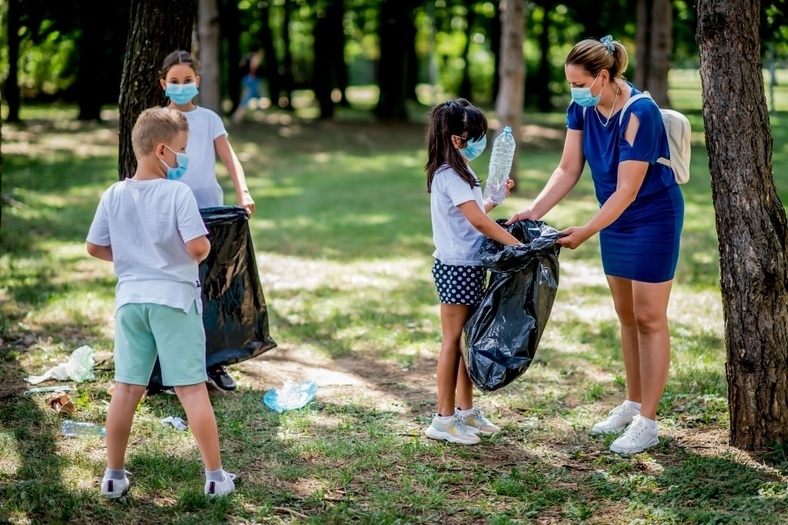 When camping, it's essential to leave no trace behind. That's why it's important to bring Garbage Bags with you to pack out your trash. To learn about America's most notable serial killers throughout history, check out this fascinating article here.
A Map
Even experienced campers who "know the area" can get lost if they take a wrong turn. Seasonal nuances can make your surroundings look different from the last time you camped here, and you can quickly get disoriented. Maps are essential when camping. Being lost without a map, especially without cell service, can be terrifying. So get a map of the area you'll be exploring to ensure a safe ride. Then fold up, tuck it into the pocket of your backpack.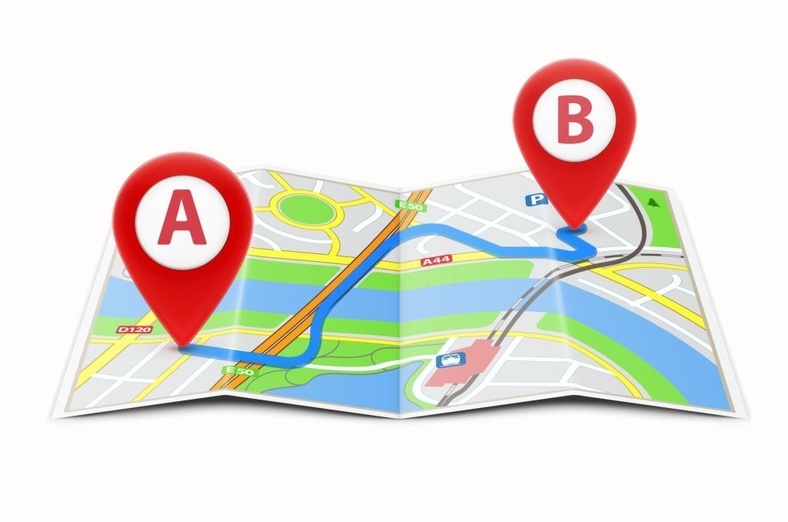 Make sure you have all the necessary gear for your camping shelter. Check out the National Forest Directory for camping areas with information and maps to find the perfect location that suits your individual needs.
Flashlight
The only thing worse than getting lost is getting lost in the dark. Be sure to keep a high quality tactica flashlight in your backpack, as lighting is crucial to completing tasks around an evening campsite. Naturehike hands-free tent lights are camping essentials that act as a second pair of eyes while washing dishes or hanging your food out of reach of animals. 
Whether you find yourself lost at dusk or simply working yourself out in the middle of the night, you can find your way with the help of any light source. Naturehike tent lights are designed with three brightness modes as a lighting tool and a protective tool when you get lost.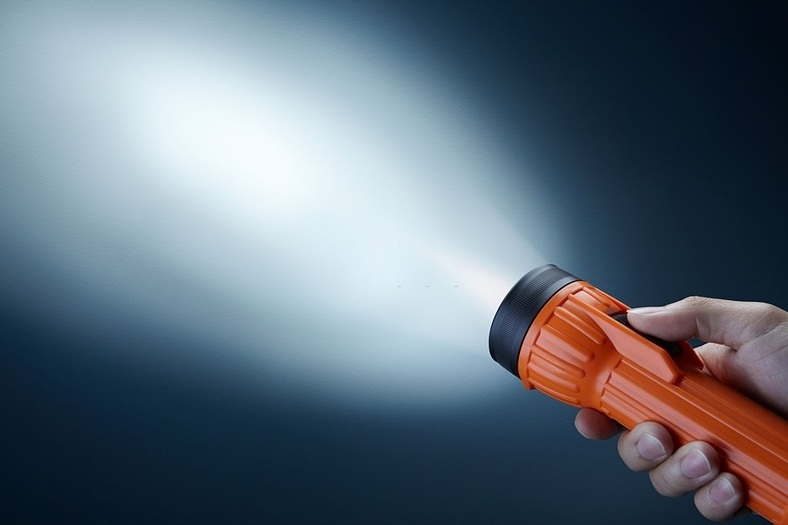 Outdoor Cooking Utensils
Do not try to bring dishes and cookware from your home. It will make your luggage heavier. However, these collapsible dinnerware sets fit and are made from surprisingly light materials that you wouldn't expect.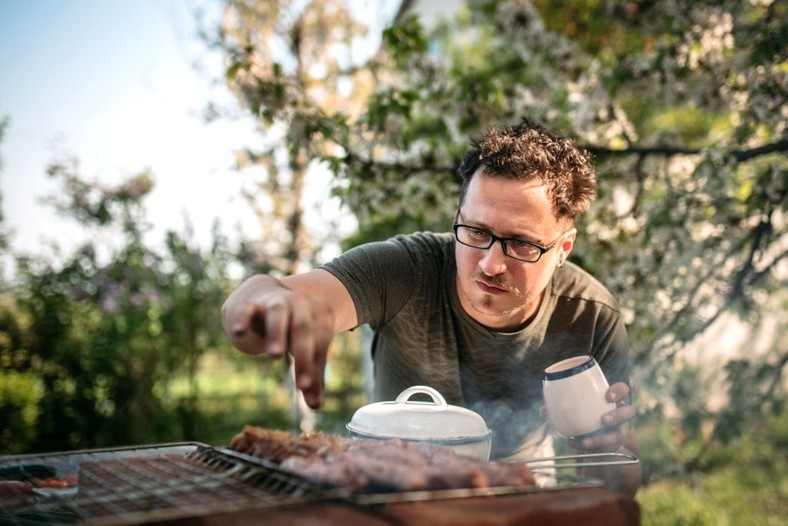 Don't forget to pack outdoor cooking utensils for your camping trip. Make sure you have everything you need for successful outdoor cooking, such as a propane stove, spatula, tongs, knives, cutting board, pot, pan, and dishes. Before leaving, check out the Trapper Creek Wilderness to experience the best of Washington's wilderness and put your new outdoor cooking skills to the test.
First-Aid Kits
Medicines and first aid supplies are essential when camping. In addition, you should bring medicines for fever, allergies, and diarrhea.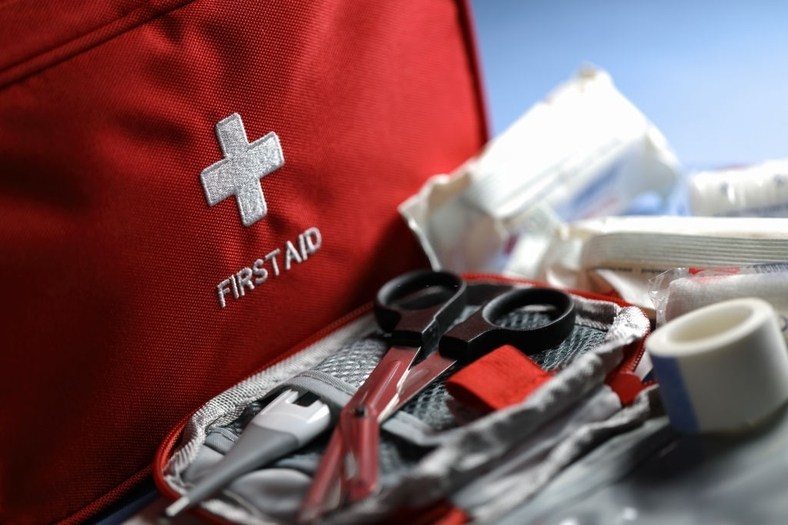 A Sleeping Bag
You should prepare essential camping gear with sleeping bags. Wouldn't it be great to sleep warmly in your super light and super warm sleeping bag? Sleeping bags now also have many types that you can choose and buy. So take advantage and learn the experience of choosing to buy the best travel sleeping bag for a beautiful experience.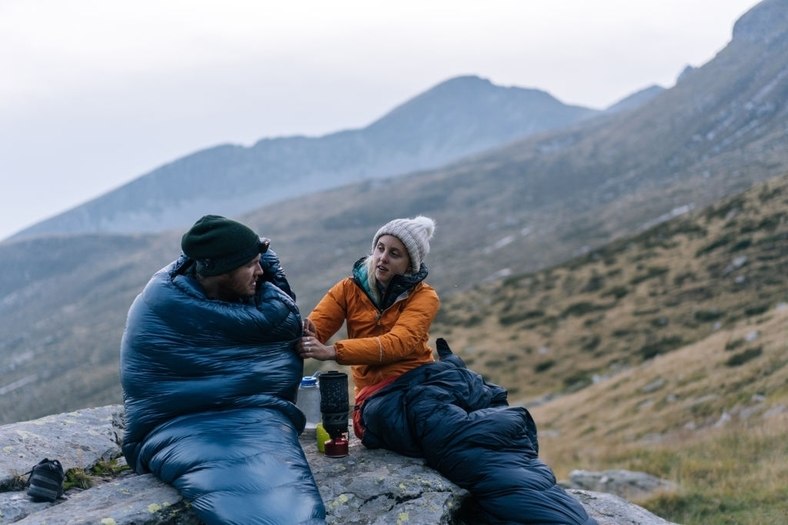 Outdoor Folding Chairs
If you move and make a camping trip for many days or in a day, the essential camping gear is a convenient folding table and chair set. A few factors you should care about when choosing to buy a travel folding chair are material, weight, and folding ability.
A very excellent and comfortable camping site in the forest is waiting for you. There is nothing better than enjoying the surroundings and being in harmony, closer to nature. You will indeed have comfortable moments and beautiful memories. With the necessary camping equipment that we mentioned. Hope you will prepare the best luggage for your upcoming journeys.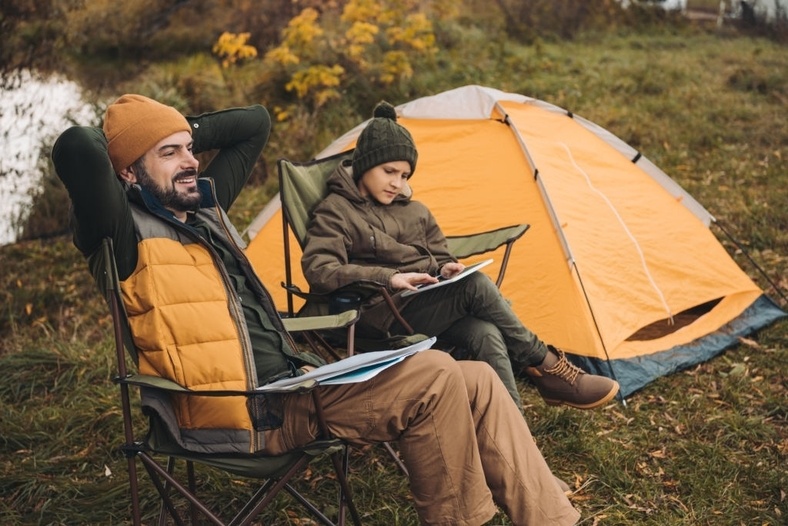 5 Camping Tips for Beginners: Advices
Camping Essentials
Learning how to camp may sound like a difficult task, however it can be a lot of fun, and you can always learn something new every time you go on a camping trip. This guide will help the beginner to learn what they need to know about camping so that they can have the perfect trip.
Once you have the knowledge of camping, all you will need is determination and motivation to plan your own adventure. This could be a dream come true for some, and it is definitely an adventure that everyone should experience at least once in their lifetime.
Camping Kitchen List
Buy yourself quality camping cutlery such as knives, forks, spoons and knives. Buy a campfire starter. Buy a tin opener and a corkscrew (if your wine doesn't come with one). Buy food you like (if you don't like the way it tastes prepare the dish properly before cooking). Surf the web and buy some cook books.
Don't miss out on the lake activities at BLORA during your next camping trip. With options like swimming, fishing, and boating, there's something for everyone. Plus, the stunning views of the lake and surrounding nature make it the perfect place to relax and unwind.
Camping food essentials
Be sure to pack lots of pots, pans and dish washing equipment, such as a scrubbing sponge. You'll need a towel or two so that you can dry yourself after washing your hands. Pack lots of pillows for comfortable sleep and blankets for warmth (as well as a warm sleeping bag). If you are planning on sleeping outdoors, be sure to protect yourself from sudden changes in weather.
Food safety is very important. There are many guidelines that should be followed when you enjoy a camping meal.
Before you cook your meal, make sure you have the proper utensils to prepare it. Be sure to wash all of the utensils well, and clean them after each use. Don't forget to clean off your dishes before packing them away. When setting up the campfire, be sure that there are no flammable objects near it or any low hanging branches that may catch fire.
Make sure that your pots and pans are not touching the fire.
Always keep some form of fire extinguisher readily available, and learn how to use it.
Camping cooking essentials
Many people enjoy camping because they get to spend time in nature. When you go camping you can see the natural beauty that is unobtainable during the day. You can observe all of the plants and wildlife that are in your surrounding area. You may not be sure whether it is a bird or animal that has given you a little shock, or a large snake slithers through the underbrush.
This is something that is often bound to happen when you are camping, so it is important that you are prepared in case it does.
Make sure that you always have some form of navigation with you while on a camping trip. It may be useful if your vehicle breaks down or if you get lost and want to find your way back to the campsite. You will also need maps as well as a compass or GPS device.
There are a few important things that you should always have with you when you are camping. The first is your walking stick, because it will help you get around if your vehicle breaks down. The next thing is a lantern for after dark and the last thing is your flashlight, it can help you find something in the dark or signal for help if the need arises.
When it comes to camping, cooking is an essential part of it. Make sure you have got the right stove and fuel. If you're not sure which one to use, check out this article comparing butane vs propane stoves .
Camping supplies checklist
You need to be able to do everything while on a camping trip, in order to have a memorable experience. There are many things you need to do each day.
Have plenty of plastic bags at the ready in your car, so that if the car breaks down you can use them for dirty diapers, rubbish or other purposes. Be sure that you don't throw out your camping trash when you get home, until you are sure it will not attract animals or insects to your home. When bringing food with you on a camping trip, be sure they are all tightly sealed and in air tight packages so that they stay fresh.
Folding tables or a camp stool are very useful while camping. Use them to eat, read and take notes.
Make sure that you have a tent for the night, as well as sleeping bags, blankets, pillows and your personal belongings. Be sure that all of your belongings are easy to carry. Don't forget all of your camping utensils and things such as toiletries, flashlights and extra clothes.
It is important to know how to take care of your tent or sleeping bag, that way you will be able to have them for a long time. Make sure they are well taken care of, well used and cleaned. Do not use camp bleach on items such as tents and sleeping bags as it can be poisonous.
A shovel is also very useful while camping, as you can use it to dig deep holes for the fire or your tent. It can also be used for other things, such as helping you relocate your campsite if the ground is too wet or soft, it can also be used to help you clear out the area around where you will pitch your tent. You can also use it to dig a trench in which to bury garbage and trash.
FAQs
What should I bring for shelter when camping?
When camping, you'll need a tent, tent stakes, sleeping bag, sleeping pad, and camping pillow.
What cooking equipment should I bring for camping?
Cooking when camping necessitates the use of a stove, fuel, tools, pots and pans, a cooler, and food.
What should I bring for lighting at the campsite?
Additional batteries for headlamps or flashlights, a lantern with mantles and fuel or batteries, and extra batteries are also required for nighttime lighting at the campsite.
What should I pack for clothing when camping? 
Bring moisture-wicking tops and underwear, quick-drying pants and/or shorts, a fleece or down jacket, hiking boots, socks, sandals, and a sun hat or cap for the temperature and activities you'll be doing while camping.
What should I bring for navigation when camping?
Bring a map and compass, or a GPS device, to aid in navigation and avoid being disoriented.
What should I do to prepare for emergencies while camping?
Bring a first-aid kit, an emergency whistle, bear spray, and any other safety supplies you may require. Make sure you know where the nearest hospital or emergency services are.
What should I bring for water and hydration when camping?
Carry lots of water as well as water purification methods such as a water filter or purification tablets to ensure safe drinking water.
What should I pack for personal hygiene when camping?
For personal hygiene when camping, include hand sanitizer, soap, toothbrush, toothpaste, wet wipes, toilet paper, and a towel.
What should I bring for entertainment when camping?
During downtime at the campsite, bring books, games, cards, or other types of amusement.
What should I do to prepare for inclement weather while camping?
Before leaving, check the weather forecast and be prepared for any changes in weather conditions. To stay dry and warm, bring rain gear, tarps, and additional layers of clothes.