Would you like to enjoy different haircuts with your smooth straight hair? Keratin treatments have gained significant popularity in the realm of hair care, offering a promising solution for those yearning to tame their frizzy, unruly locks. However, a crucial question lingers in the minds of many: how long does a keratin treatment truly last?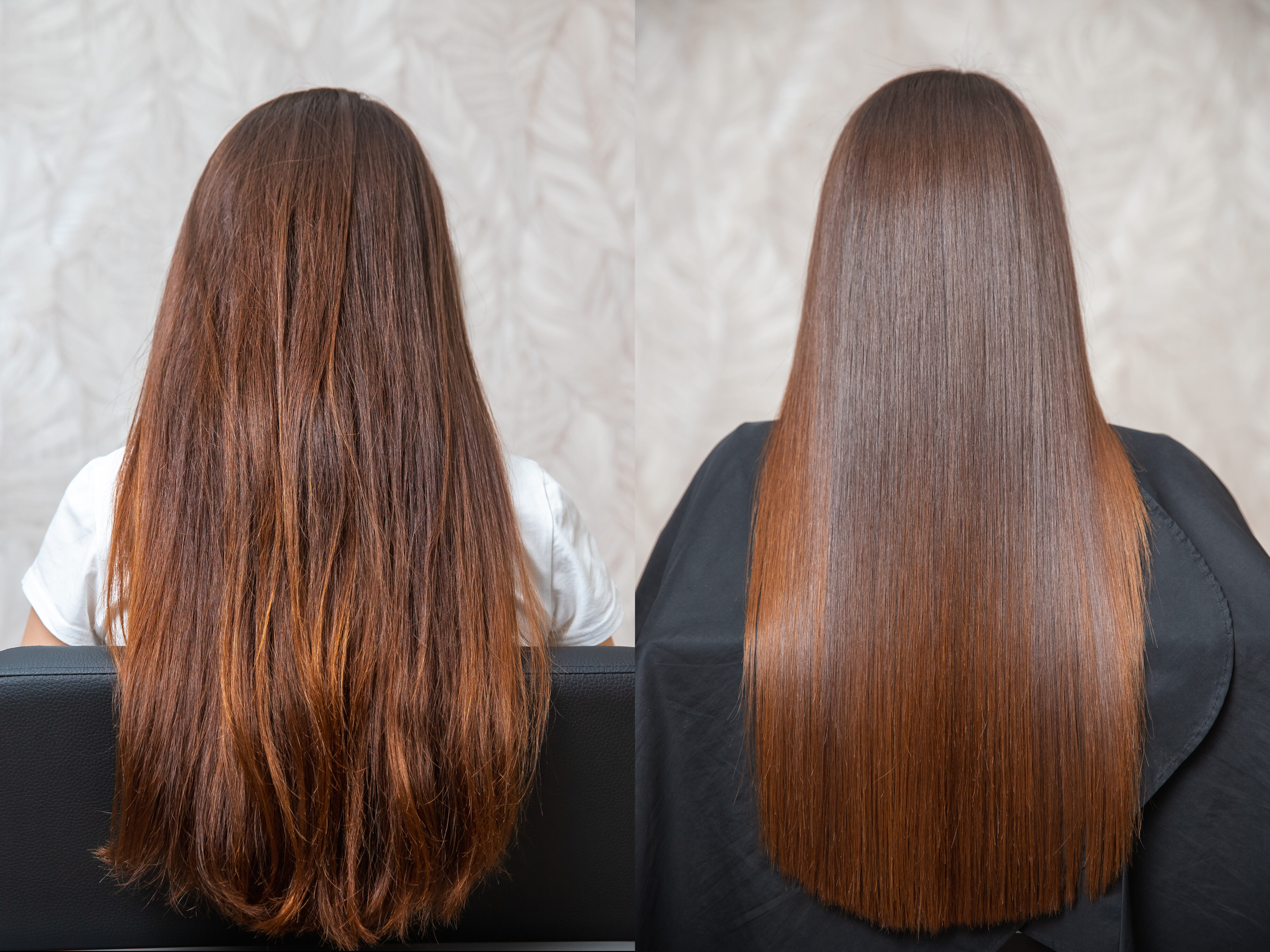 The uncertainty surrounding the durability of this sought-after hair treatment can leave individuals hesitant to take the plunge. Does it provide temporary relief or a longer-lasting transformation? Is the investment worth it in terms of time and money? Without a clear understanding of the treatment's longevity, potential recipients are left in a state of indecision, unable to fully assess the pros and cons.
Unraveling the mystery behind the lifespan of a keratin treatment is paramount for those seeking to make an informed decision about their hair care routine. Only by delving into the depths of this quandary can one grasp the true essence of keratin treatment and the impact it can have on daily hair management.
Key Takeaways
Keratin treatments provide semi-permanent results lasting 2 to 4 months, but consistent application and proper maintenance can extend the lifespan beyond six months.
To maximize the longevity of the treatment, limit hair washing to two to three times a week, use silk or satin pillowcases to reduce friction, and choose specialized hair products formulated for keratin-treated hair.
Following care instructions from your hairstylist, avoiding excessive heat styling, and protecting your hair from chlorine and saltwater are crucial for maintaining the effectiveness and integrity of the keratin treatment.
Choose sulfate-free shampoos and conditioners formulated for keratin-treated hair to preserve the treatment and maintain hair health. Wash your hair less frequently to retain natural oils and moisture.
After a keratin treatment, avoid tying your hair up or using accessories that could leave creases for at least 72 hours to allow the keratin to settle and bond properly. This ensures a smooth and uniform result.
Protect your hair during styling by using gentle tools, setting low or medium heat, and applying a heat protectant spray. Limit exposure to external heat sources and incorporate deep-conditioning hair masks to nourish and prolong the effects of the treatment.
Incorporating keratin-rich foods into your diet, such as eggs, onions, salmon, sweet potatoes, sunflower seeds, mangoes, garlic, kale, beef liver, and carrots, can promote healthy hair growth and strength.
These foods provide essential nutrients like protein, vitamins (A, C, and E), biotin, omega-3 fatty acids, sulfur, and zinc, which support scalp health, collagen production, blood circulation, and the nourishment of hair follicles.
Keratin treatments offer numerous benefits, including reduced frizz, improved manageability, enhanced hair health, and extended hairstyle life.
It is important to be aware of the potential risks associated with keratin treatments, such as allergic reactions and hair damage. It is advisable to undergo a patch test and choose a skilled stylist to minimize these risks.
How Long Does a Keratin Treatment Last?
Keratin treatments, although not permanent, offer you the opportunity to achieve semi-permanent results that can endure for several months. By properly maintaining your hair, the effects can last anywhere from 2 to 4 months. Consistently applying the keratin treatment will even prolong its lifespan beyond six months. While the treatment enhances hair manageability, it necessitates additional care to maximize its longevity. The length of your keratin treatment is determined by a number of factors, which we shall detail below.
Times You Wash Your Hair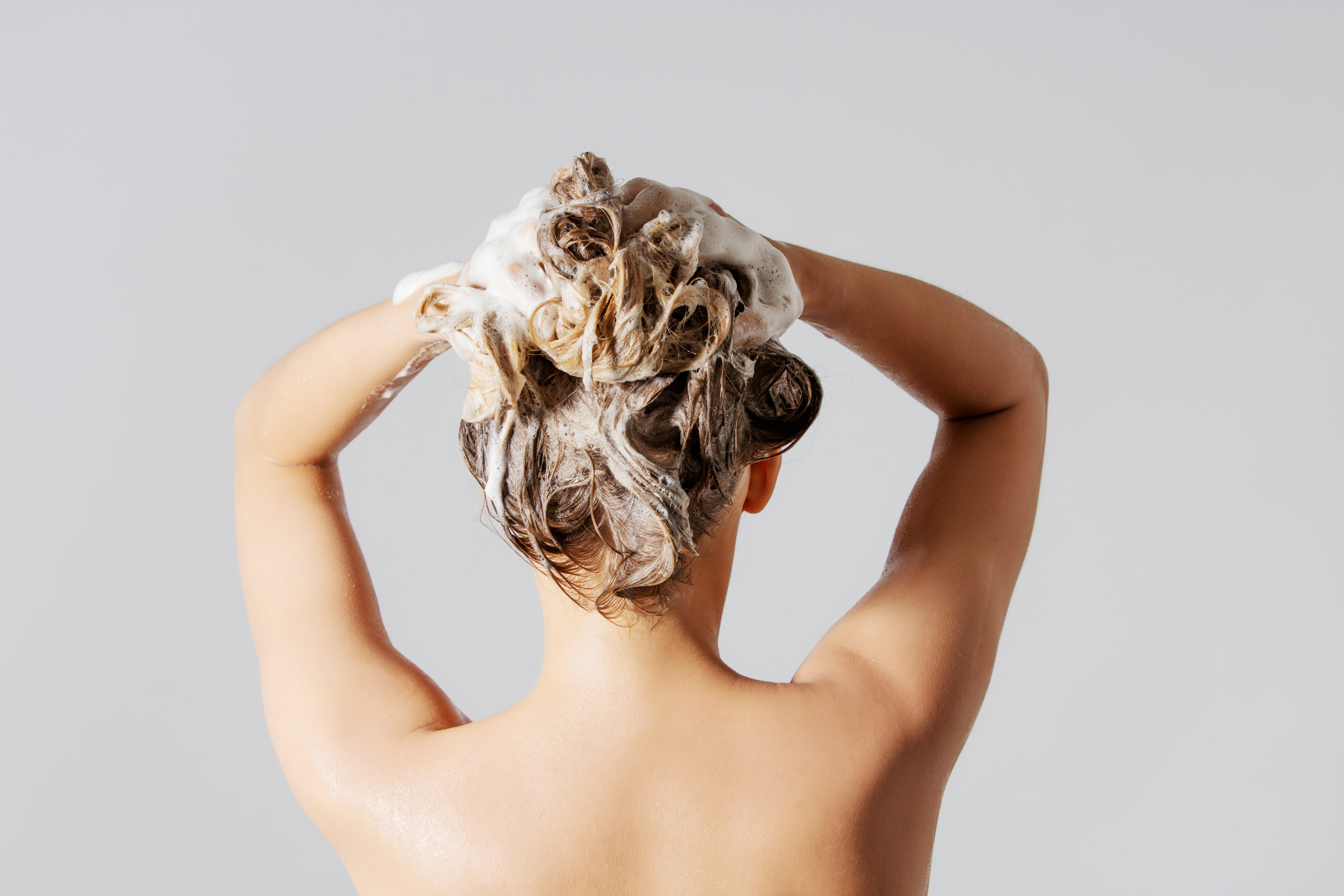 How often do you wash your hair? The frequency with which you wash your hair affects the durability of your keratin treatment. To maximize its lifespan, it's recommended to limit hair washing to two to three times a week. Overwashing can strip away the keratin coating, causing it to wear off faster. By reducing the frequency of washes, you allow the keratin treatment to settle in and bond effectively with your hair, ensuring a longer-lasting outcome.
Problem When You Sleep On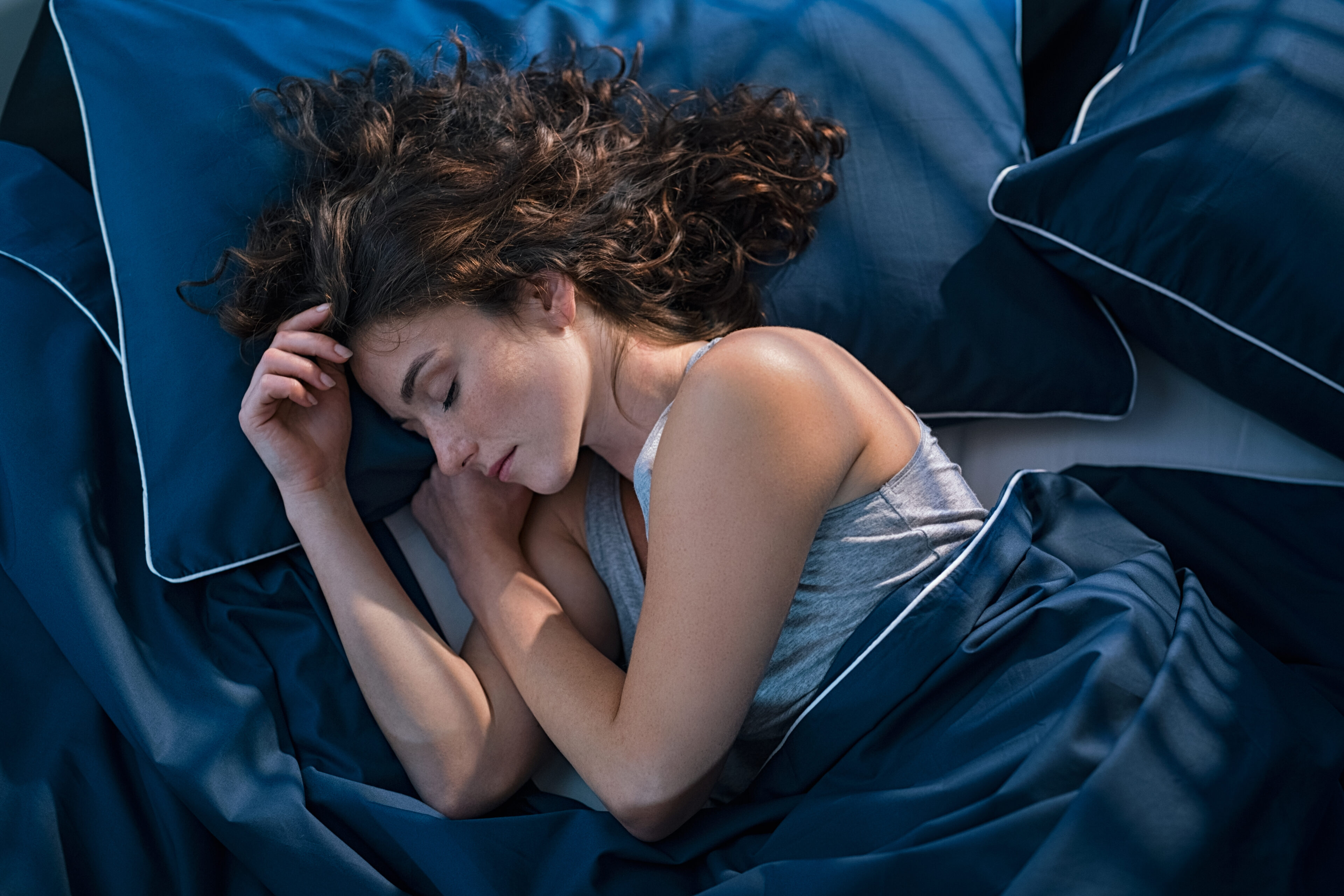 Believe it or not, the surface on which you rest your head at night can impact the durability of your keratin treatment. Cotton pillowcases, though soft and comfortable, tend to create friction against the hair, which can lead to frizz and damage. Satin and silk pillowcases have many benefits. Switching to silk or satin pillowcases minimizes friction, allowing your hair to glide smoothly and reducing the risk of premature keratin erosion. Additionally, tying your hair in a loose bun or braid before bed can prevent tangles and help maintain the treatment's integrity.
Use Specialized Hair Products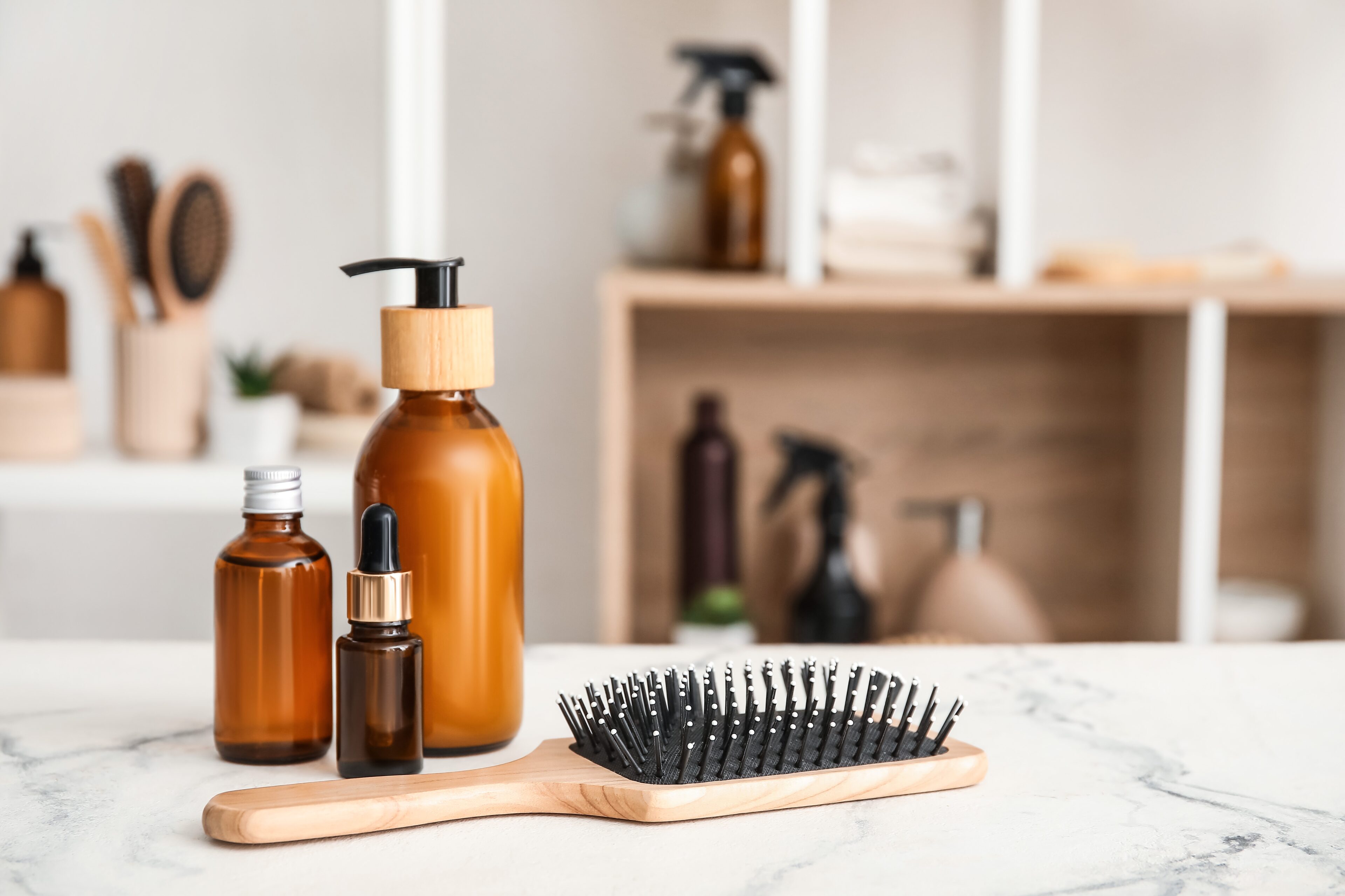 The appropriate hair products are critical for extending the life of your keratin treatment. Look for shampoos, conditioners, and styling products specifically formulated for use with keratin-treated hair. These products are designed to be gentle, sulfate-free, and devoid of harsh chemicals that can compromise the treatment's effectiveness. Using the recommended products ensures that your hair remains nourished and protected, prolonging the benefits of the keratin treatment.
Follow Proper Care Instructions

To ensure optimal results and maximize the longevity of your keratin treatment, it's vital to adhere to the care instructions provided by your hairstylist. They possess expert knowledge and experience in maintaining keratin-treated hair. Their recommendations may include avoiding excessive heat styling, such as blow-drying or flat ironing, which can deplete the keratin coating. Remember to use a heat protectant while using heat styling products to protect your hair from harm. Additionally, protect your hair from chlorine and saltwater by wearing a swim cap or rinsing your hair with fresh water before swimming.
What Are the Rules To Prolong Your Keratin Treatment?
Tired of battling frizzy, unruly hair on a daily basis. If so, you might have considered getting a keratin treatment to transform your locks into smooth, shiny perfection. A keratin treatment is a popular salon procedure that infuses your hair with keratin, a natural protein, to tame frizz and promote manageability. However, to make the most of your keratin treatment and ensure its longevity, you need to follow a few crucial rules. Read on to discover the secrets to prolonging your keratin treatment and enjoy beautiful, hassle-free hair for months on end.
Choose The Right Shampoo And Conditioner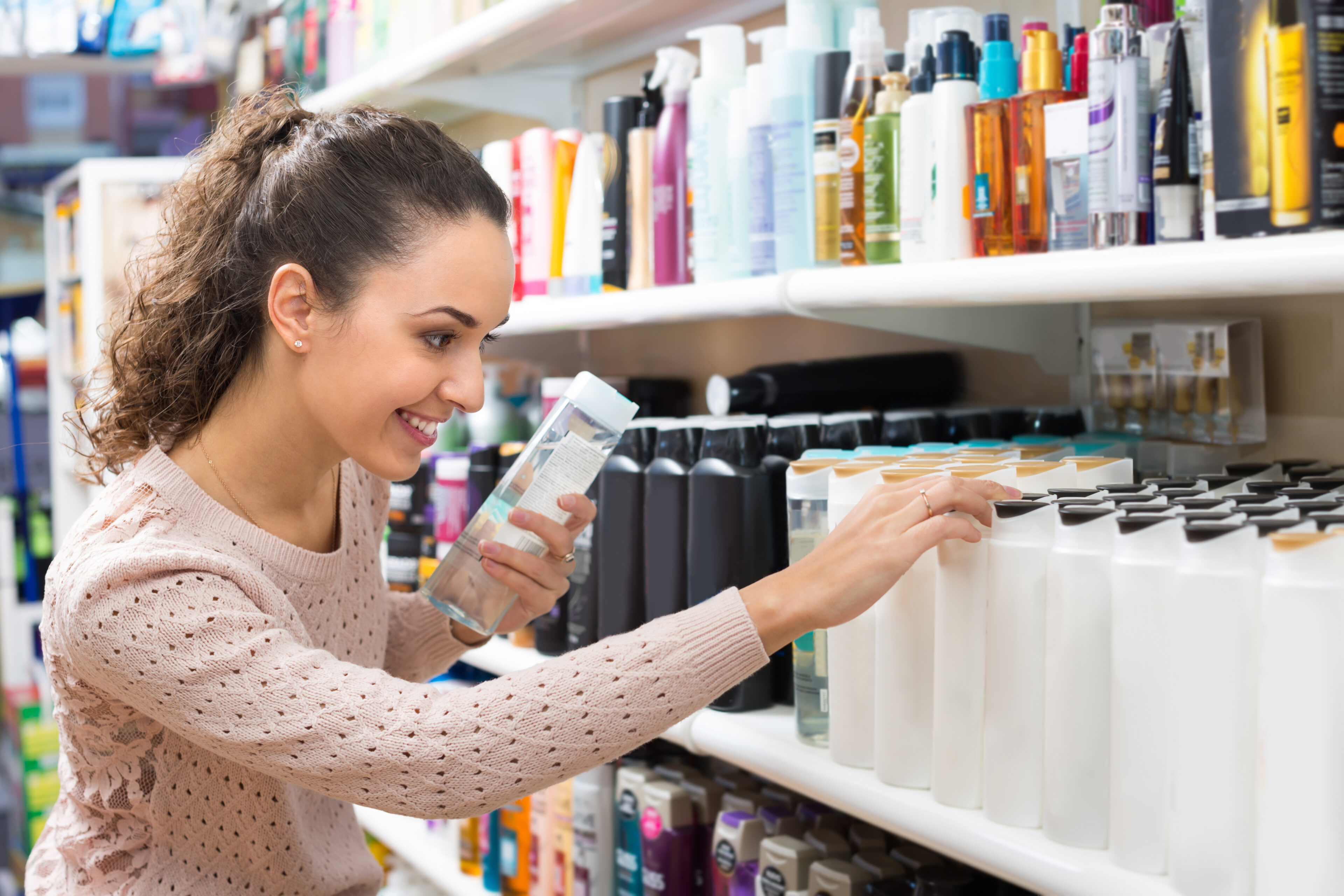 Choosing the right shampoo and conditioner will be crucial in preserving your keratin-treated hair. Look for products that are specifically formulated for use after keratin treatments. These products are typically free of sulfates, sodium chloride, and harsh chemicals that can strip away the keratin from your hair. Sulfates are detergents that create lathering in shampoos but can be harsh and dry to the hair. Choose sulfate-free shampoos and conditioners that are mild but efficient in cleaning and moisturizing your hair. These gentle formulations will help preserve the keratin treatment and keep your hair healthy.
Wash Your Hair Less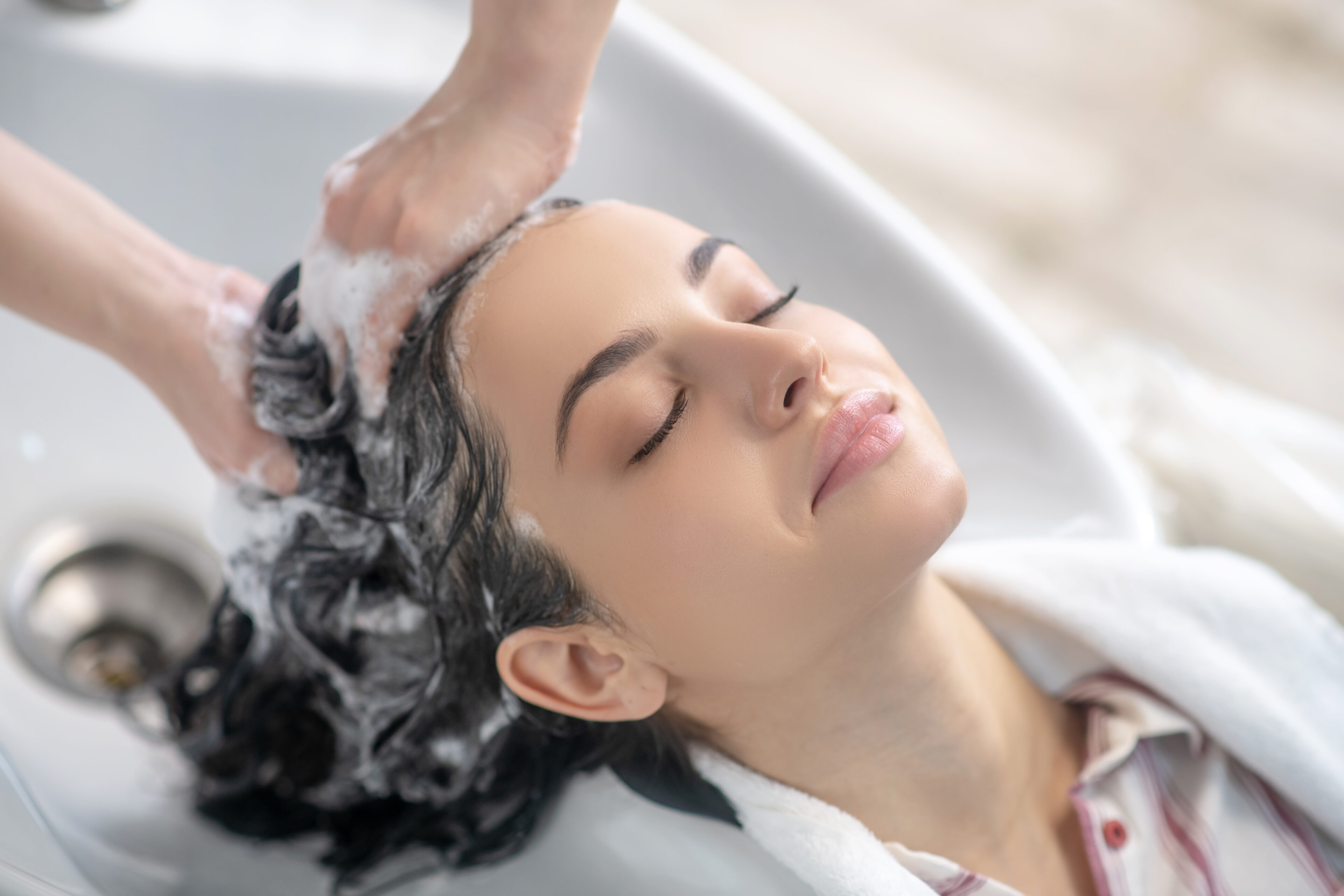 One of the golden rules for prolonging your keratin treatment is to reduce the frequency of washing your hair. Washing your hair too frequently can remove natural oils and keratin, leaving it more prone to frizz and damage. Try to stretch the time between washes to every two to three days, allowing your hair to retain its moisture and the keratin treatment to last longer. When you do wash your hair, remember to use lukewarm water and avoid hot water, as excessive heat can be detrimental to your treated hair. The natural oils in your hair are not stripped away by lukewarm water, which aids in moisture retention.
Keep Your Hair Down for Keratin Treatment Aftercare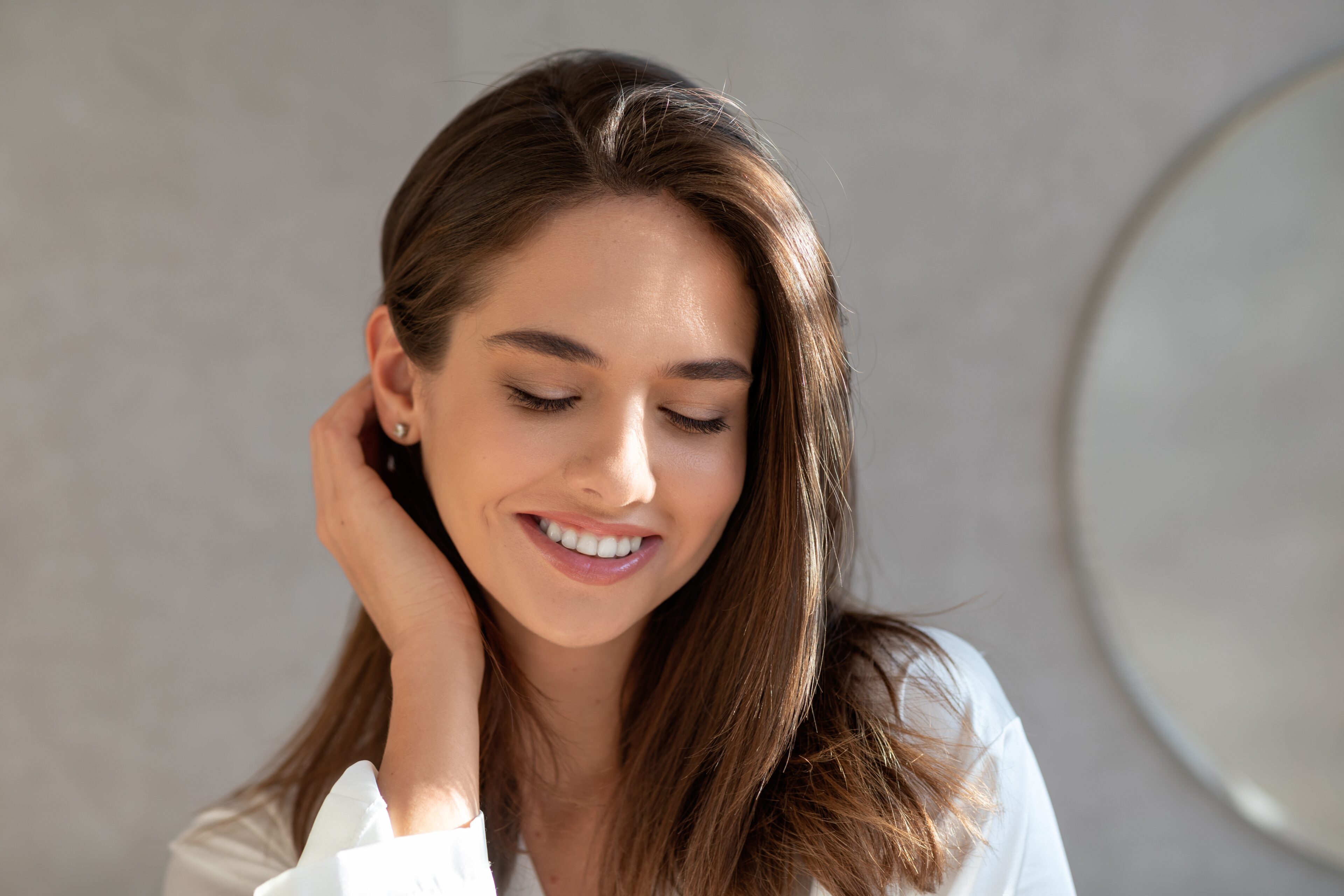 Immediately after your keratin treatment, it's essential to keep your hair down and avoid tying it up or using any hair accessories that could leave creases or indentations. Keeping your hair loose allows the keratin to settle and bond properly with your hair strands, ensuring a smooth and uniform result. To get the most out of your treatment, avoid tucking your hair behind your ears or wearing tight headbands for at least 72 hours. This initial period is crucial for the keratin to fully set in your hair, and any imprints or indents can affect the overall smoothness and longevity of the treatment.
Protect Your Hair When Styling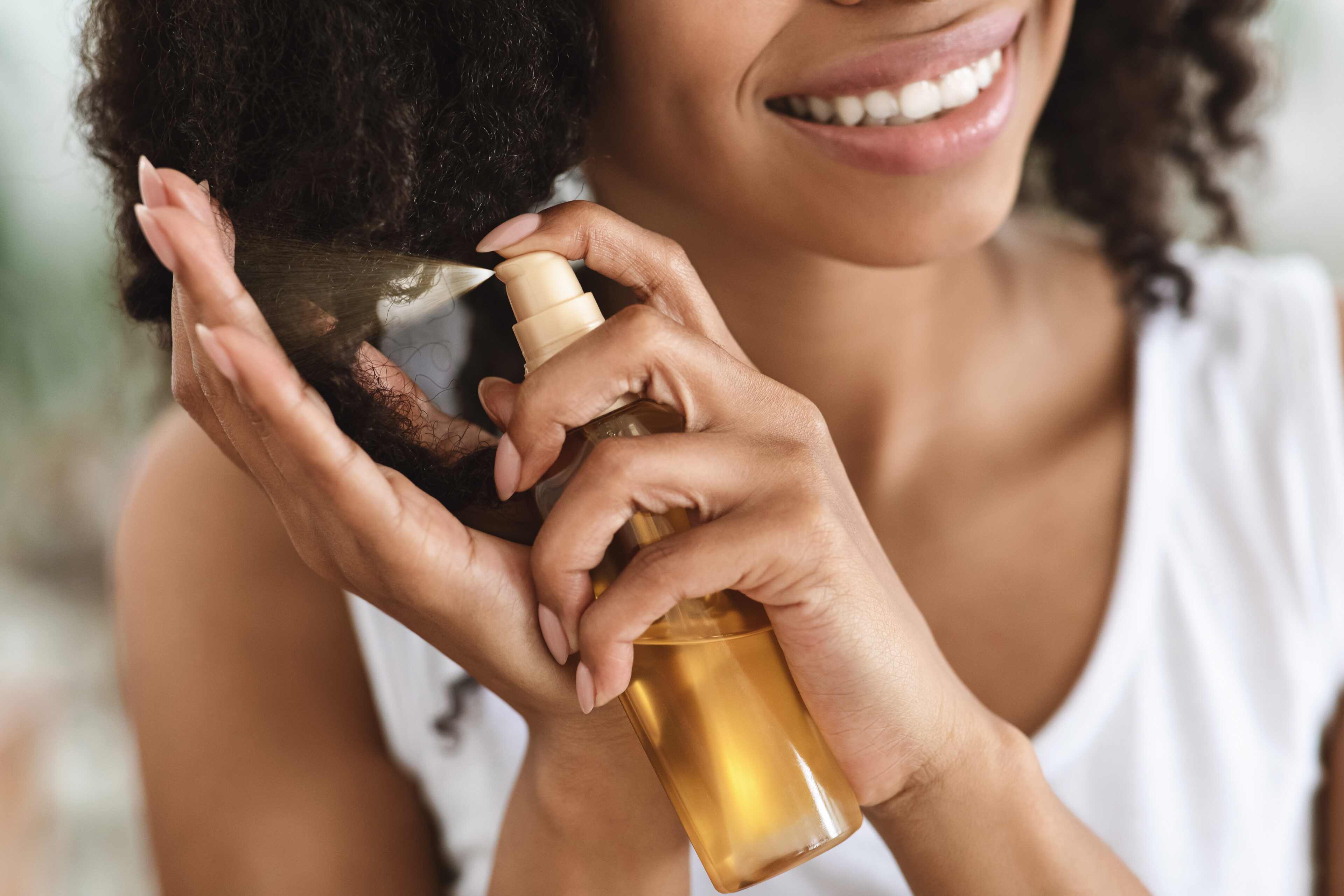 Avoid using any hair tools or accessories that can cause excessive pulling, tugging, or breakage. Opt for wide-toothed combs or brushes with soft bristles to gently detangle your hair. When blow-drying your hair, set the heat to a low or medium setting and keep the dryer at a safe distance from your locks. If you must choose a hairstyle, go for one that doesn't require heat, such different types of braids. Additionally, always remember to apply a heat protectant spray before using any hot styling tools like straighteners or curling irons. Heat protectant sprays establish a protective layer on your hair, preventing the damage caused by heat styling equipment and preserving the keratin treatment's integrity.
Limit Heat In More Ways Than One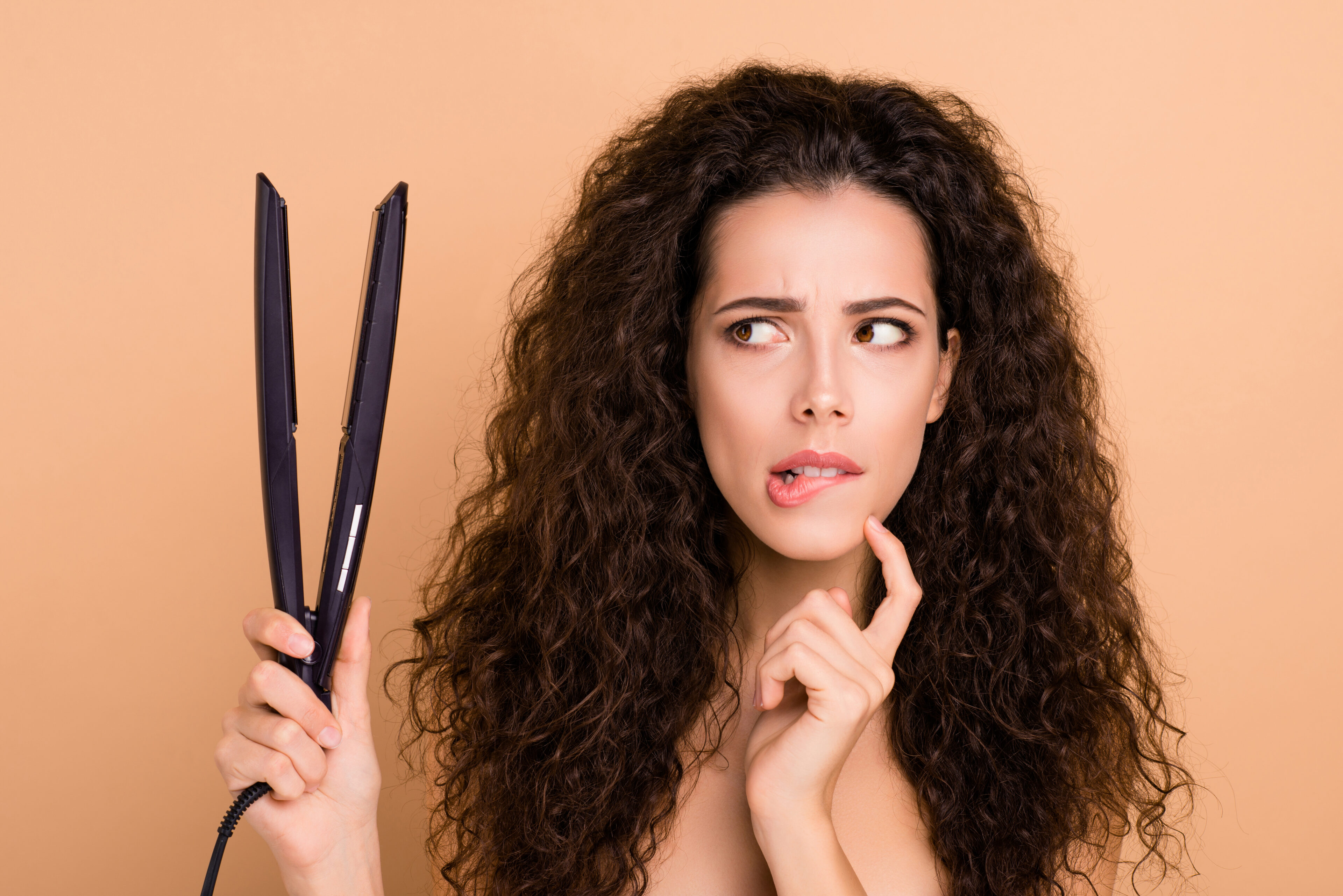 You must protect your hair from heat. In addition to reducing the heat when styling your hair, it's equally important to limit your exposure to external sources of heat. Minimize your usage of saunas, steam rooms, and hot showers, as excessive heat can strip away the keratin and compromise the results of your treatment. If you can't avoid these heat sources, make sure to protect your hair by wearing a shower cap or using a protective hair mask. When using a hairdryer, opt for the cool or low heat setting whenever possible. The more you can minimize the exposure of your hair to heat, the longer your keratin treatment will last.
Use Hair Masks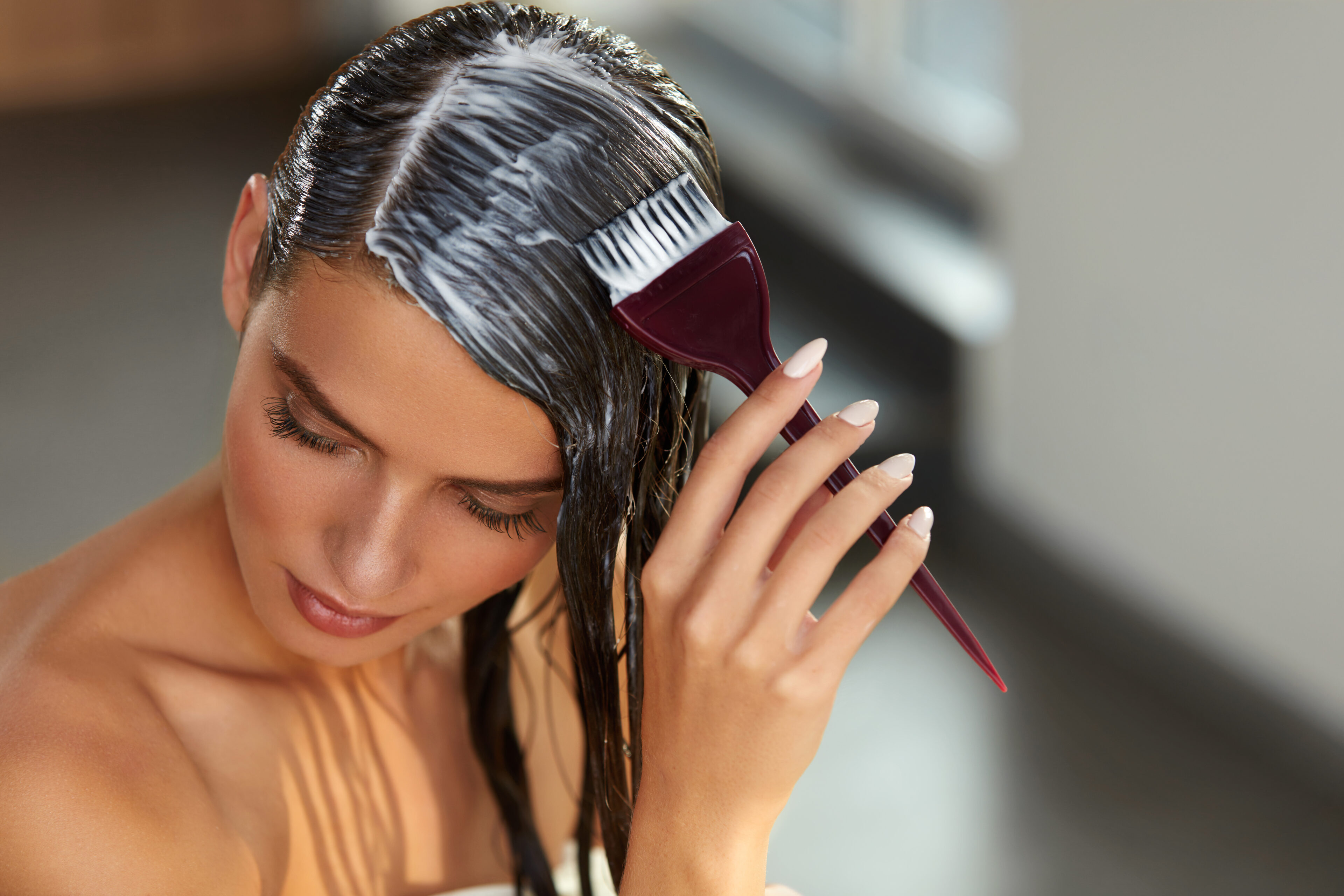 Integrating hair masks into your regular hair care routine can work wonders in maintaining your keratin-treated hair's health and longevity. Look for deep-conditioning masks that are specifically designed for chemically treated or damaged hair. These masks are often enriched with nourishing ingredients like argan oil, shea butter, and keratin itself, which help replenish moisture, repair damage, and prolong the effects of your treatment. Apply a hair mask once a week or as recommended by the product instructions for optimal results. Hair masks provide an extra boost of hydration and nourishment, ensuring that your hair remains healthy, vibrant, and frizz-free.
Use a Silk Pillowcase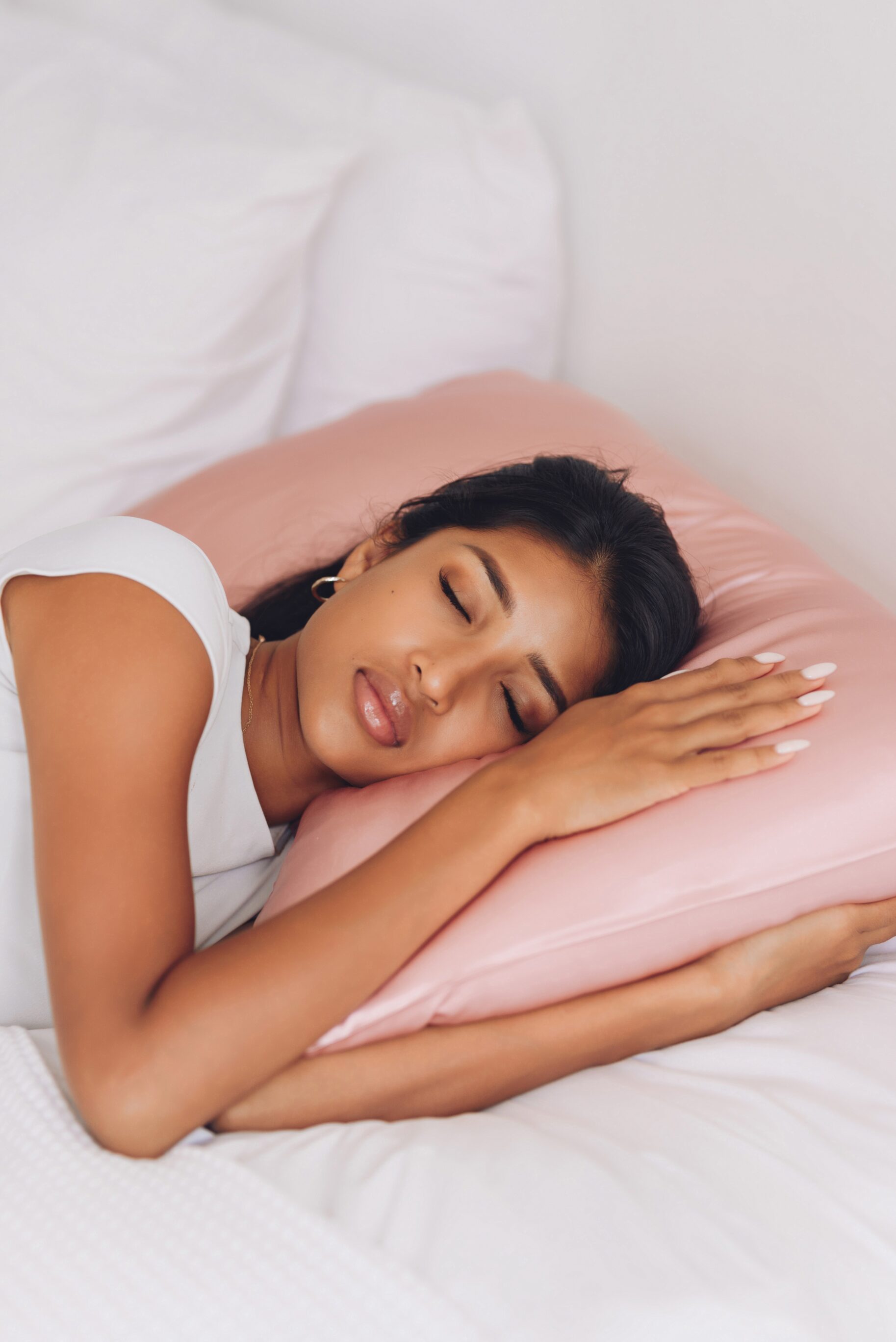 Believe it or not, your choice of pillowcase can impact the lifespan of your keratin treatment. Replace your cotton pillowcase with a silk or satin one to avoid friction and hair damage. Cotton pillowcases can cause your hair to snag and tangle while you sleep, potentially damaging the keratin-treated strands. Silk or satin pillowcases, on the other hand, offer a smoother surface for your hair to glide on, preventing frizz and preserving the sleekness of your treatment. You may protect your hair and keep the smooth, frizz-free benefits of your keratin treatment for a longer amount of time by investing in a silk or satin pillowcase.
Top 10 Keratin-Rich Foods Promote Hair Growth
When it comes to achieving strong and lustrous hair, nourishment plays a crucial role. The right diet can provide your hair with essential nutrients, including keratin, a protein that is vital for hair growth and strength. Incorporating keratin-rich foods into your meals can promote healthy hair and contribute to its overall appearance. In this article, we will explore ten such foods that are known to support hair growth without citing specific sources. So, let's dive in and discover the natural wonders that can transform your locks.
Eggs: The Breakfast Powerhouse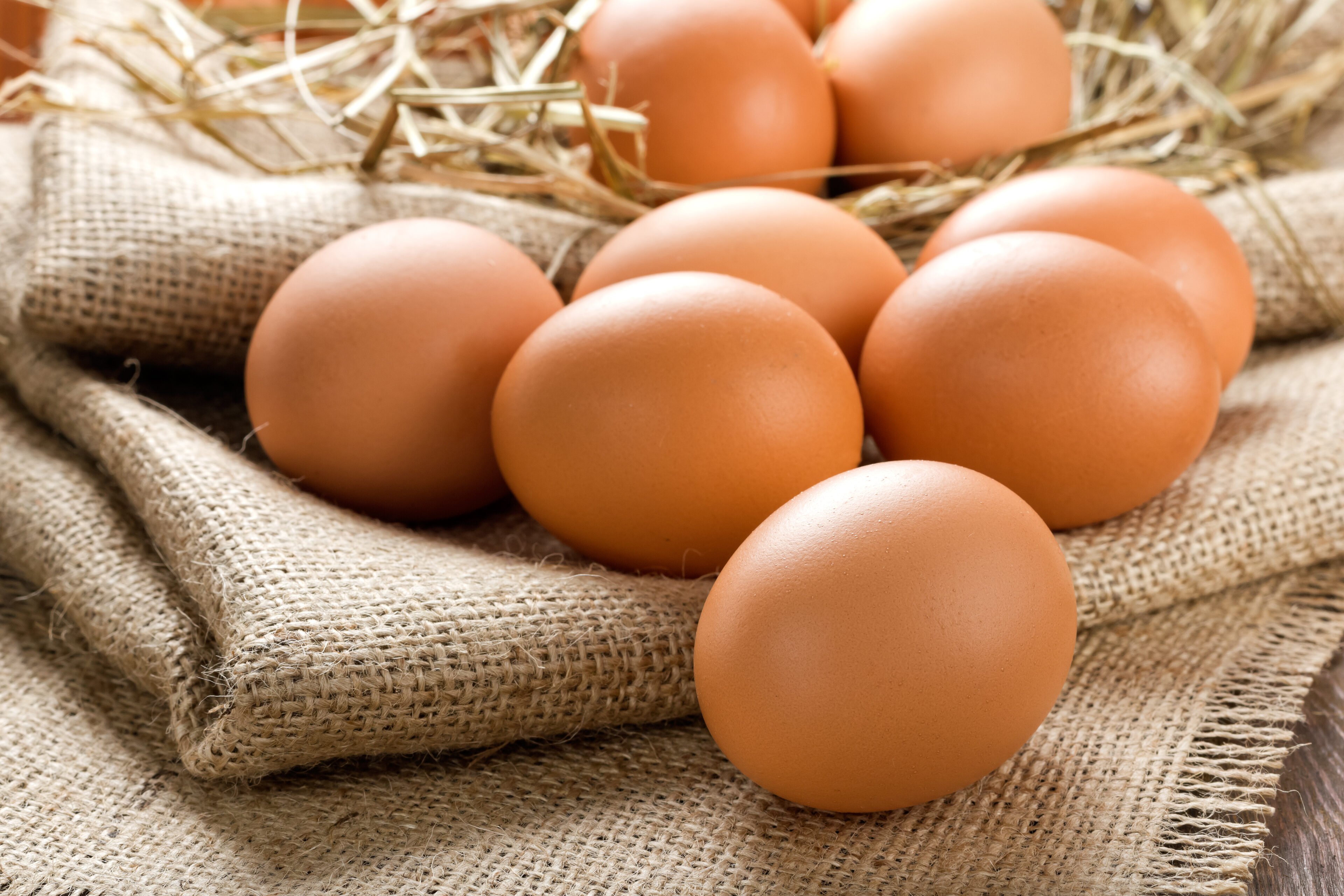 Start your day by indulging in the goodness of eggs, which are packed with proteins and essential amino acids. These building blocks of keratin are instrumental in nourishing your hair follicles and stimulating growth. Eggs are also an excellent source of biotin, a B vitamin known for its hair-strengthening properties. There are many easy ways to use eggs, including eggs in your breakfast routine can provide your body with the necessary nutrients to promote healthy and vibrant hair.
Onions: Nature's Secret for Hair Growth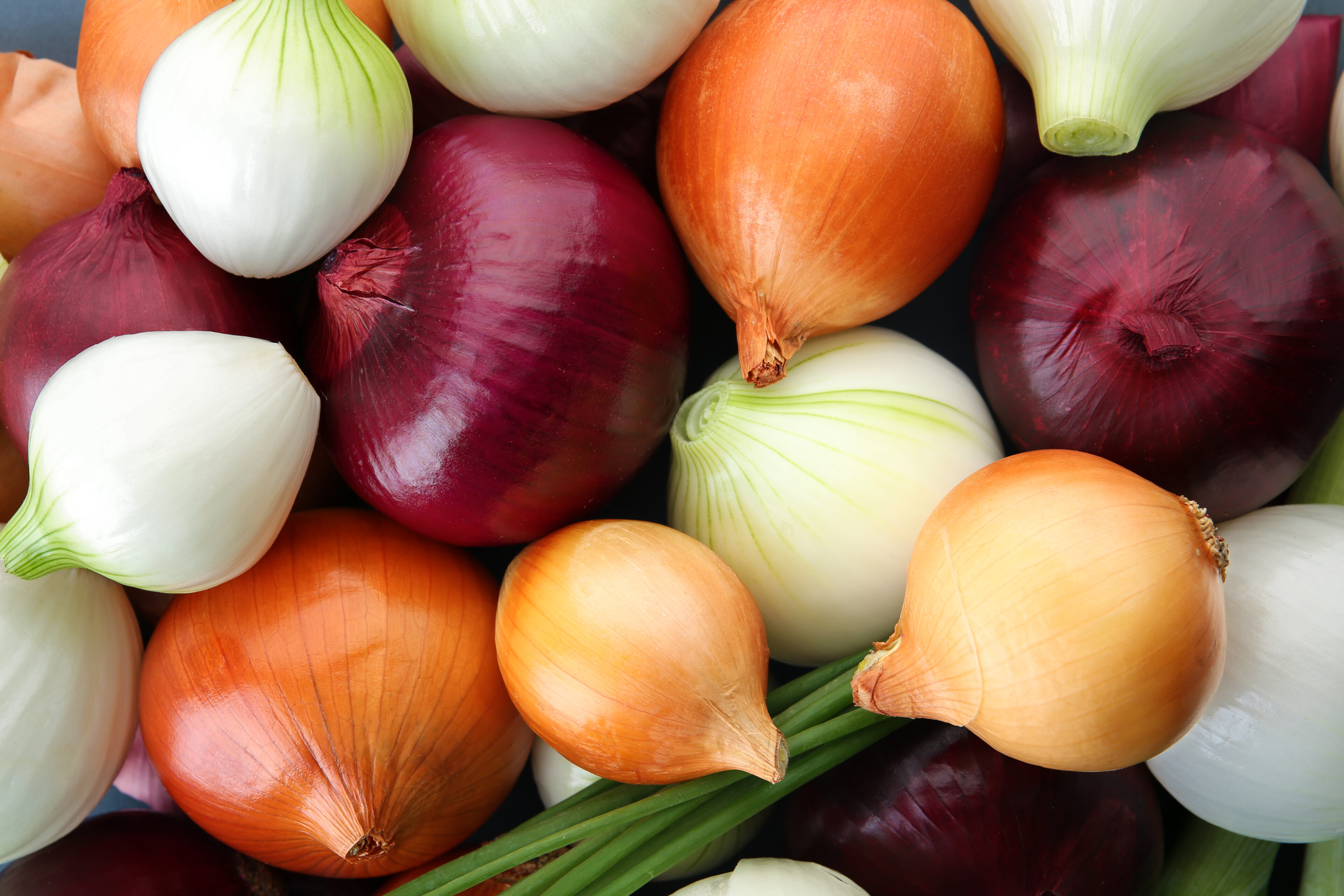 Although onions might not be the first thing that comes to mind when thinking about hair care, they are surprisingly beneficial for promoting hair growth. Onions are high in sulfur, a mineral that promotes collagen formation and blood circulation to the scalp. This increased blood flow nourishes the hair follicles, leading to stronger and healthier hair. Consider adding onions to your diet to harness their natural hair-growing properties.
Salmon: Omega-3 Fatty Acids for Hair Health
Salmon, a fatty fish, is not only a delicious addition to your meals but also a powerhouse of omega-3 fatty acids. These healthy fats play a significant role in supporting scalp health, preventing dryness and flakiness. Additionally, omega-3 fatty acids promote hair growth by reducing inflammation and nourishing hair follicles. Including salmon in your diet provides your body with essential nutrients that contribute to strong and vibrant hair.
Sweet Potatoes: Vitamin A for Hair Growth
Sweet potatoes offer more than just a pleasurable indulgence; they also serve as an excellent provider of beta-carotene, a nutrient that the body transforms into vitamin A. Vitamin A plays a vital role in preserving the well-being of our hair by facilitating the production of sebum, a natural oil that maintains scalp moisture. Properly moisturized scalps promote hair growth and safeguard against damage. Sweet potatoes have a lot of benefits, adding sweet potatoes to contribute positively to the overall vitality of your hair.
Sunflower Seeds: Nutrient-Rich Hair Boosters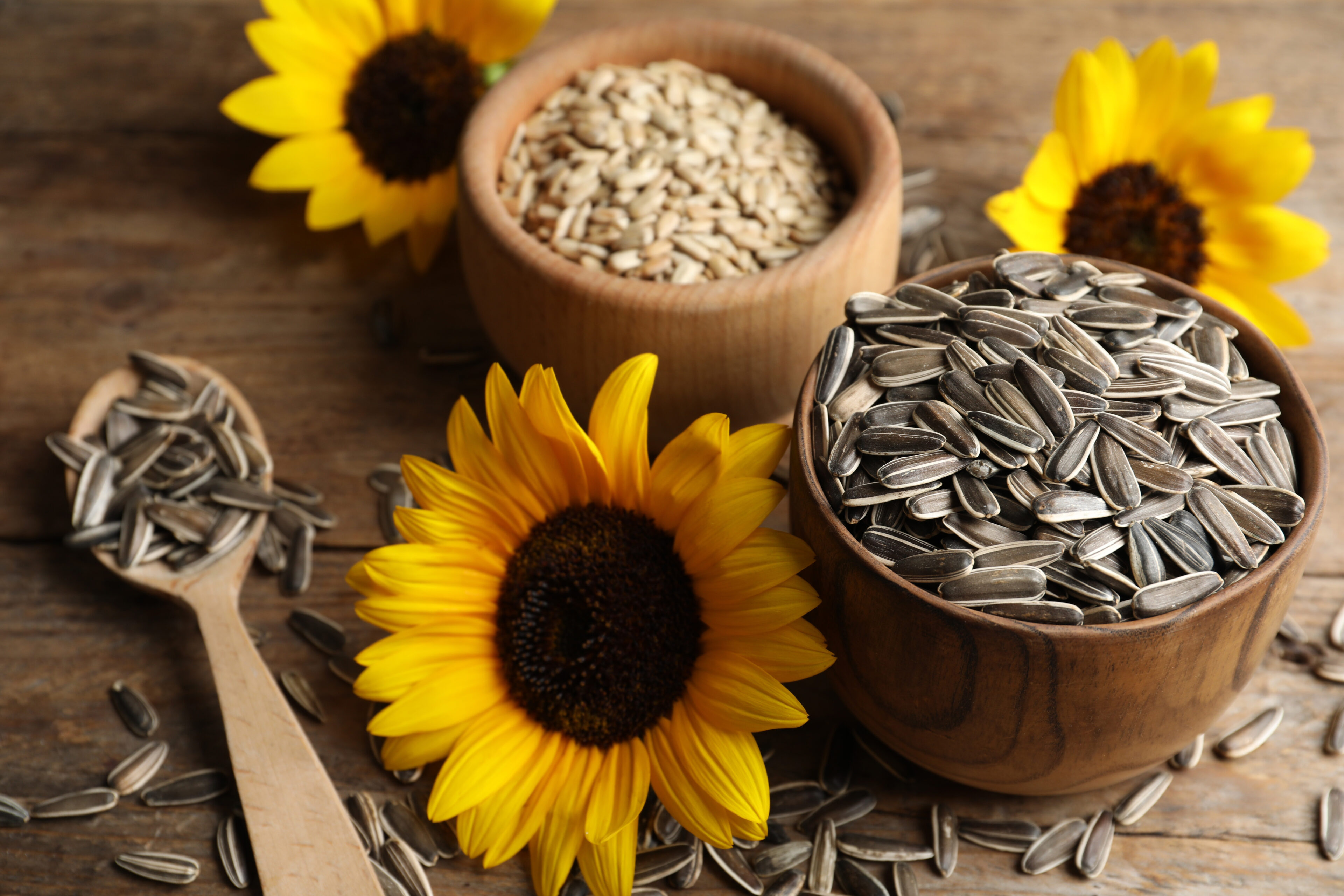 If you're looking for a convenient and nutritious snack that promotes hair growth, look no further than sunflower seeds. These tiny powerhouses are loaded with essential nutrients like vitamin E, biotin, and zinc, which are all vital for healthy hair. Vitamin E improves blood circulation, biotin strengthens hair follicles, and zinc supports scalp health. Snacking on sunflower seeds can be a delicious and effective way to nourish your hair from within.
Mangoes: Vitamin C for Collagen Production
Although mangoes are commonly praised for their delectable flavor and revitalizing characteristics, they also provide advantages for hair health. Mangoes are rich in vitamin C, a vital nutrient necessary for the synthesis of collagen. Collagen, as a structural protein, plays a pivotal role in preserving the durability and flexibility of hair fibers. By indulging in succulent and fully ripe mangoes, you can provide your body with vitamin C, thus promoting the growth and strength of your hair.
Garlic: A Flavorful Hair Growth Booster
Garlic's pungent aroma and distinctive taste might not be for everyone, but its potential benefits for hair growth make it worth considering. Garlic contains high levels of sulfur, which improves blood circulation and helps regenerate hair follicles. Additionally, garlic is believed to combat scalp infections that can hinder hair growth. While its strong flavor might require some creativity in the kitchen, incorporating garlic into your diet can be a flavorful way to support healthy hair.
Kale: The Nutrient-Packed Leafy Green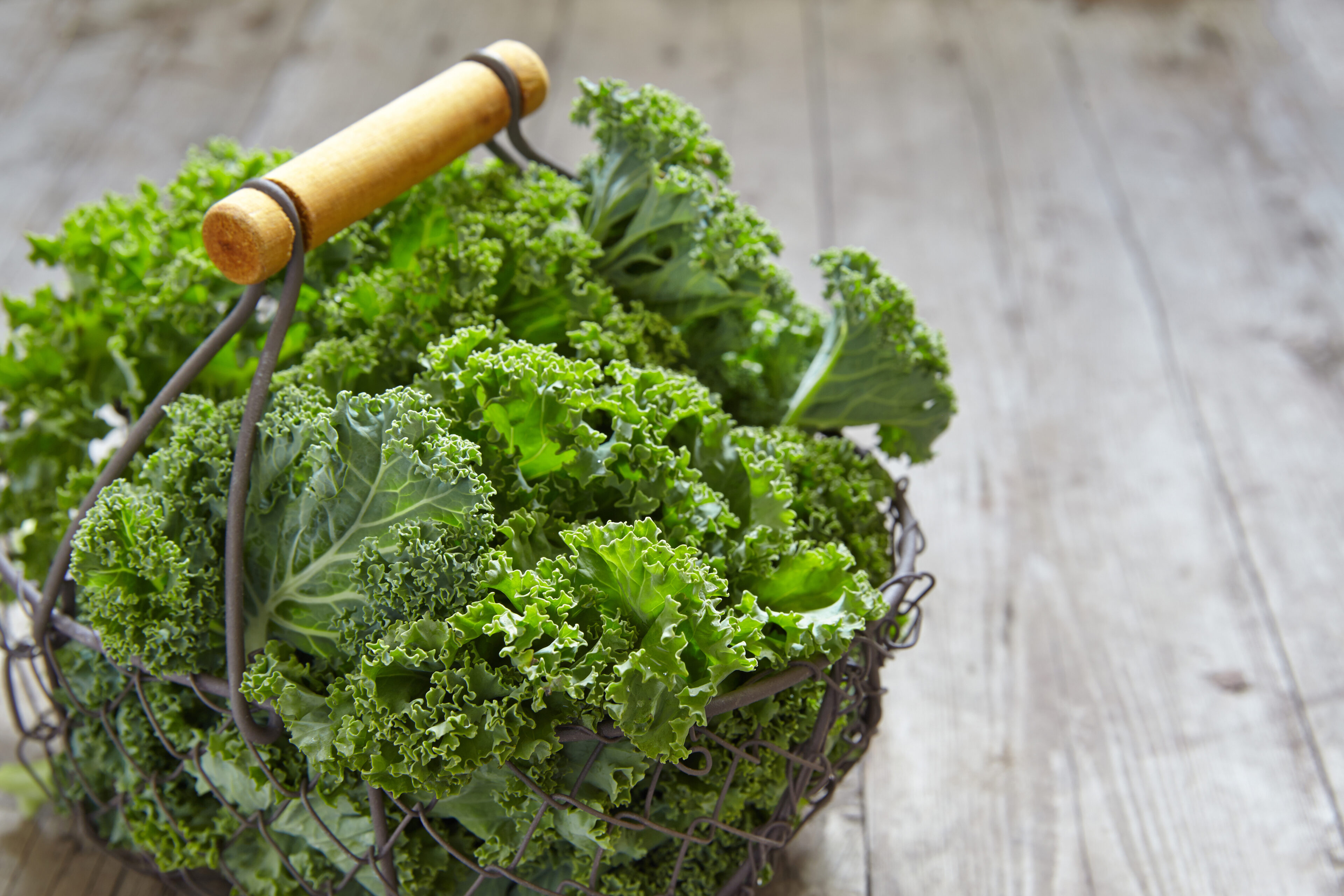 When it comes to promoting overall health, kale often takes the spotlight as a nutrient-dense superfood. However, its benefits extend to hair care as well. Kale contains vitamins A and C, which aid in the production of sebum and collagen, respectively. By including kale in your diet, you can nourish your scalp and support hair growth. Whether added to salads, smoothies, or sautés, kale can be a versatile and beneficial addition to your meals.
Beef Liver: A Protein-Rich Hair Enhancer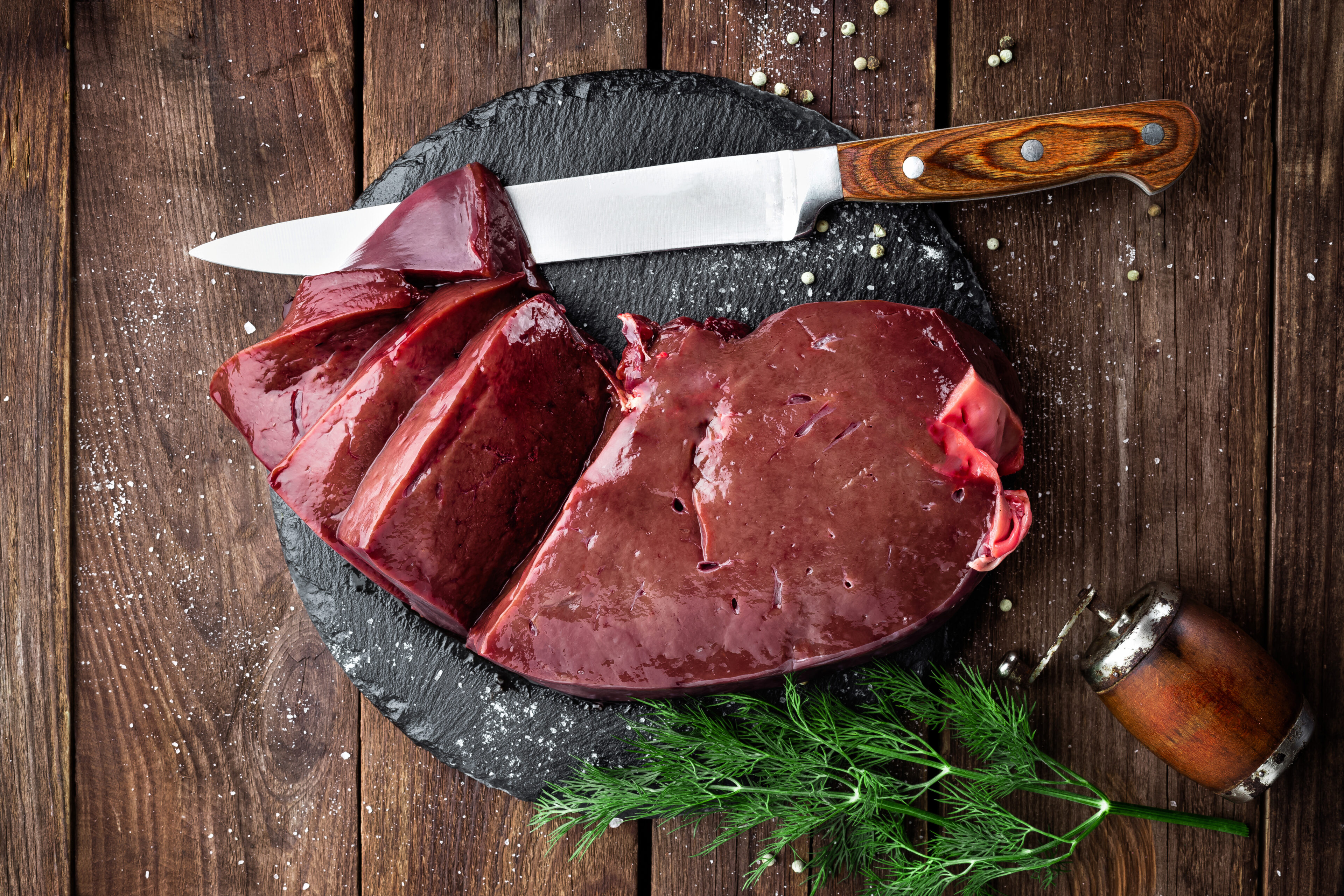 Although beef liver might not be a part of everyone's regular diet, it is worth considering if you are looking to promote hair growth. Beef liver is exceptionally rich in protein, which serves as the foundation for keratin production. Consuming beef liver provides your body with the necessary amino acids and nutrients to support healthy hair growth. While it may not be everyone's preference, incorporating beef liver into your meals can be a significant step toward achieving lustrous locks.
Carrots: Beta-Carotene for Strong Hair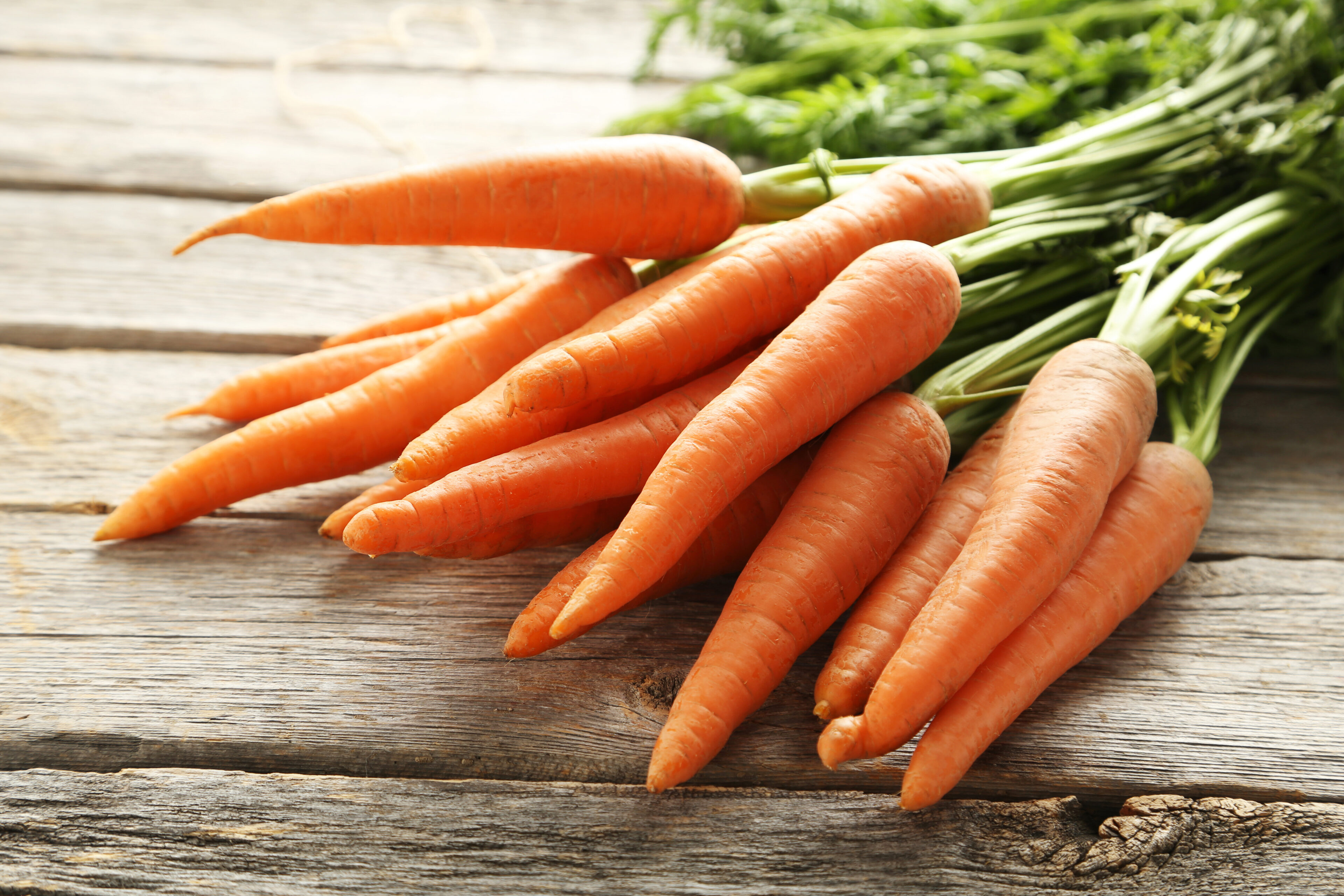 Carrots are known for their vibrant orange color and delicious crunch, but they also offer numerous benefits for hair health. These root vegetables are a rich source of beta-carotene, which the body converts into vitamin A. As mentioned earlier, vitamin A plays a vital role in maintaining a healthy scalp and promoting hair growth. You may give your hair the nutrition it needs to thrive by including carrots in your diet.
Unlocking the Potential of Keratin Treatment: Exploring Benefits and Risks
Keratin treatments may be game-changers when it comes to getting the hair of your dreams. This popular hair treatment offers a host of benefits that can elevate your locks to new levels of beauty and manageability. However, it's crucial to be aware of the potential risks involved in making an informed decision. Let's delve into the world of keratin treatments and discover the exciting advantages they bring, along with the precautions you should consider.
Discover the Benefits: Embrace the Transformation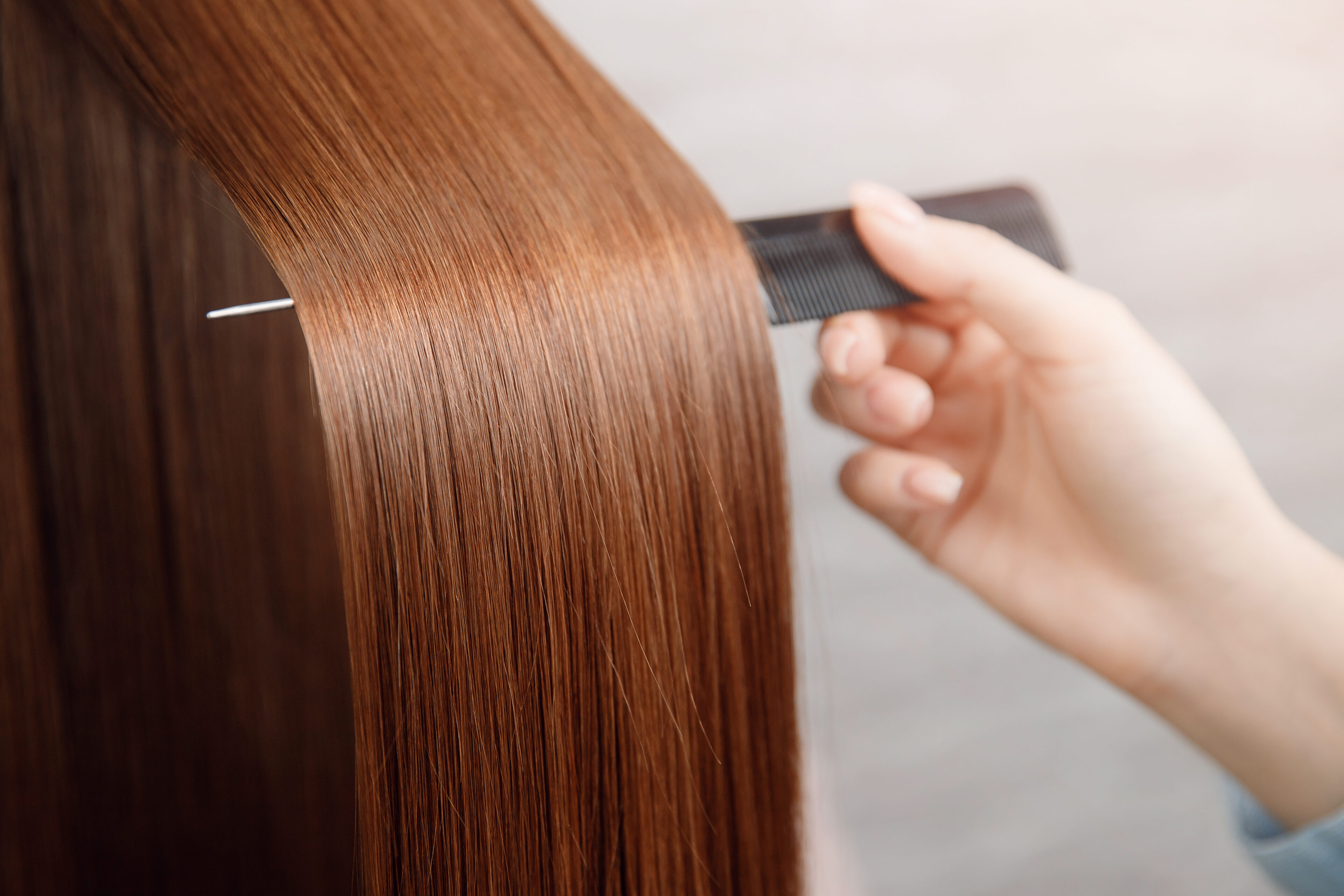 Bid Farewell to Frizz
Taming unruly frizz can feel like a never-ending battle, but keratin treatments come to the rescue. By smoothing the hair shaft and filling in gaps or damage, these treatments reduce frizz, leaving you with a sleek and polished look that lasts.
Embrace Manageable Hair
We all long for hair that's easy to style and maintain, and keratin treatments can make that dream a reality. By smoothing the hair cuticles and improving texture, these treatments make your locks more manageable. Say goodbye to those frustrating tangles and knots as you enjoy effortlessly beautiful hair.
Nurture Hair Health
Healthy hair is the foundation for any stunning style, and keratin treatments contribute to its well-being. By strengthening the hair shaft and enhancing its resistance to damage, these treatments improve overall hair health. Embrace stronger, more resilient strands that exude vitality and shine.
Prolonged Hairstyle Life
We invest time and effort into creating gorgeous hairstyles, and keratin treatments can help preserve them for longer. By creating a protective barrier, these treatments make your hair more resistant to frizz and humidity. Enjoy extended periods of flawless styles that turn heads wherever you go.
Unveiling the Risks: A Word of Caution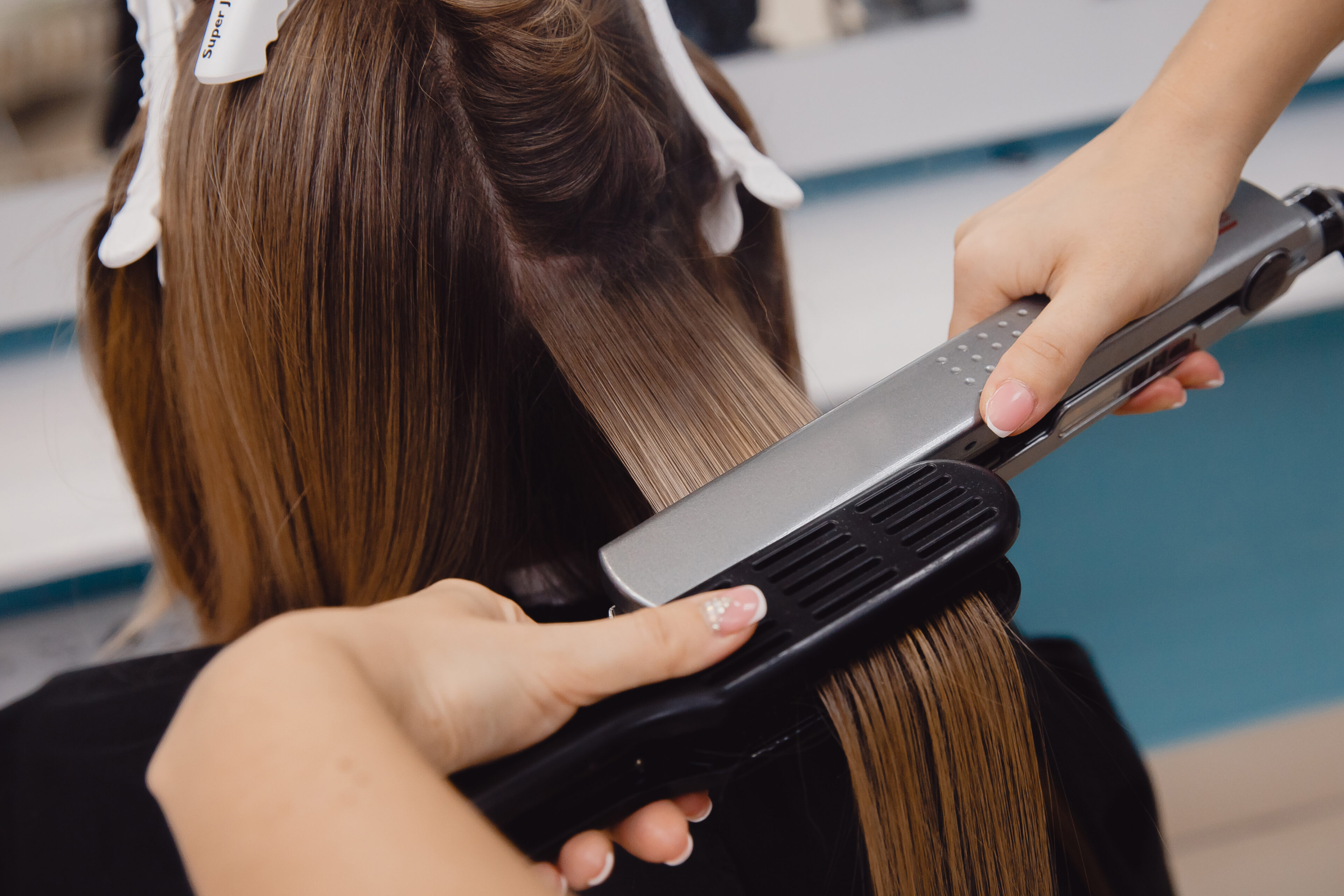 Allergic Reactions
While keratin treatments are generally safe, it's important to note that some individuals may experience allergic reactions. If you have a history of allergies or sensitivities, it's crucial to undergo a patch test before proceeding with the treatment. Watch out for symptoms such as itching, swelling, or hives, and consult a professional immediately if any signs of an allergic reaction occur.
Potential Hair Damage
Like any chemical treatment, improper application or overuse of keratin treatments can lead to hair damage. Dryness, breakage, and split ends may indicate that your hair has suffered from the treatment. To minimize these risks, entrust your tresses to a skilled stylist who follows proper application techniques and uses high-quality products.
FAQs
Can I go swimming or expose my hair to saltwater after a keratin treatment?
Avoid swimming in chlorine pools or letting your hair touch salt water right after receiving a keratin treatment. These can strip the treatment from the hair prematurely. If you do swim, it is recommended to wear a swim cap or apply a leave-in conditioner to protect the hair.
Will a keratin treatment make my hair completely straight?
While a keratin treatment can help reduce frizz and make the hair more manageable, it does not guarantee completely straight hair. The treatment can relax curls and waves, but the extent of straightening depends on your natural hair texture and the specific treatment used.
Can I get a keratin treatment if my hair is already damaged or chemically treated?
Yes, even if your hair has been chemically altered or damaged, you can still have a keratin treatment. In fact, the treatment can help improve the condition of damaged hair by adding strength, shine, and manageability. However, it is essential to consult with a professional stylist to determine the suitability of the treatment for your specific hair condition.
How should I care for my hair after a keratin treatment?
It is critical to retain the effects of a keratin treatment by following a suitable hair care routine. This includes using sulfate-free and sodium chloride-free shampoos and conditioners, avoiding harsh chemical treatments, minimizing heat styling, and protecting the hair from excessive exposure to the sun and chlorine.
Can I get a keratin treatment if I have naturally fine or thin hair?
Yes, you can get a keratin treatment if you have naturally fine or thin hair. However, it is important to use a keratin treatment specifically formulated for fine or thin hair to avoid any potential weighing down or flattening effects. Consultation with a professional stylist is recommended to determine the best treatment option for your hair type.
How long does the application process of a keratin treatment take?
The way a keratin treatment is applied might change depending on the thickness and length of your hair. On average, it can take anywhere from one to three hours. This time includes the application of the treatment, the waiting period for it to process, and the final styling steps.
Can I get a keratin treatment if I have highlights or balayage in my hair?
Yes, you can get a keratin treatment if you have highlights or balayage in your hair. The treatment can actually help improve the overall appearance of colored or highlighted hair by reducing frizz and adding shine. However, it is recommended to have the color treatment done after the keratin treatment for better results.
Will a keratin treatment make my hair look greasy or oily?
A properly done keratin treatment should not make your hair look greasy or oily. In fact, one advantage of a keratin treatment is that it can aid in reducing too oily hair. However, it is important to follow the post-treatment care instructions and avoid using heavy or greasy styling products that can weigh down the hair.
Can I get a keratin treatment if I am pregnant or breastfeeding?
It is important to consult with your healthcare provider before undergoing any chemical treatments, such as keratin treatments, especially if you are pregnant or breastfeeding. Although keratin treatments are generally considered safe, seeking professional advice will help ensure the well-being of both you and your child.
Can I get a keratin treatment if I have allergies or sensitivities to certain ingredients?
If you have allergies or sensitivities to certain ingredients commonly found in keratin treatments, it is important to inform your stylist beforehand. They can recommend alternative treatments or perform a patch test to determine if the specific product will cause any adverse reactions.
Will a keratin treatment completely eliminate the need for daily styling?
While a keratin treatment can significantly reduce the time and effort required for daily styling, it may not completely eliminate the need for it. Personal tastes, desired style, and hair type are all still important considerations. However, you will likely find that your hair is more manageable and requires less styling time and heat exposure after a keratin treatment.