If you love striking hair colors like light blue hair color or mermaid hair color, then you must bleach your hair. Dealing with scabs on the scalp resulting from bleach treatments can be a challenging and uncomfortable ordeal. Whether it was a DIY hair bleaching attempt or a professional salon service, the aftermath of scabs can cause distress and discomfort. These scabs can emerge as a consequence of chemical irritation and the harsh impact of bleach on the delicate scalp skin.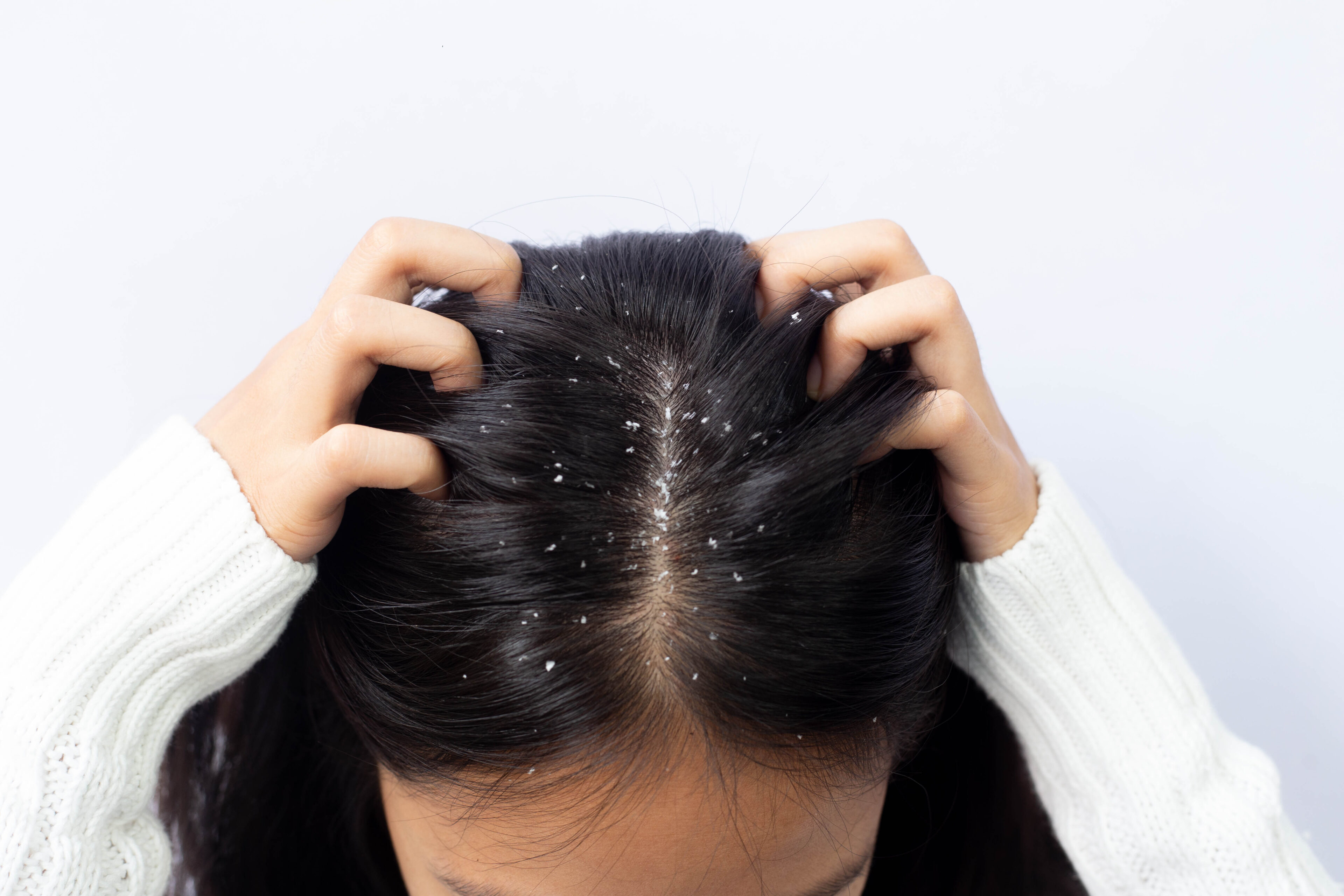 The presence of scabs may lead to itchiness, tenderness, and even pain, making everyday tasks like brushing or styling hair a painful experience. Moreover, if not treated with care, the scabs can potentially worsen and result in infections. Understanding the causes and seeking appropriate remedies to treat and heal these scabs is vital to restoring the health of the scalp and promoting hair well-being.
We'll also provide some treatments to lessen your suffering and make sure that things get back to normal.
Key Takeaways
To treat scabs on your scalp from bleach burns, avoid excessive manipulation and let your body heal naturally.
Maintain good scalp hygiene with a mild shampoo, and keep the scabs moisturized with a water-based, alcohol-free moisturizer.
Consider using over-the-counter medications like painkillers, corticosteroid creams, or antihistamines to alleviate discomfort and inflammation.
Consider investing in a humidifier, as it can help increase moisture in the air, alleviating discomfort caused by dryness and itching.
Apply natural oils like coconut or olive oil to soothe the scalp and promote healing.
For minor burns, try using cold milk or an ibuprofen pain reliever; however, consult a doctor if the scabs are severe or show signs of infection for personalized treatment.
Perform a sensitivity test before bleaching to avoid scalp irritation and scabs from allergic reactions.
Be mindful of your scalp's sensitivity, opting for products designed for sensitive scalps and taking extra precautions during the bleaching process.
Follow proper bleaching procedures, use appropriate products, and adhere to the manufacturer's instructions to prevent scalp damage.
Avoid overexposure by concentrating bleach application on hair lengths, not the roots, and giving your scalp ample time to recover between treatments.
If you have a history of scalp issues, consult a dermatologist or hairstylist before bleaching to explore alternative hair coloring methods.
Harness the power of essential oils like tea tree oil, which boasts antimicrobial and anti-inflammatory properties, to treat scalp scabs by gently massaging the mixture onto affected areas.
Seek instant relief through a cold compress, which helps numb the scalp, reduce itching and inflammation, and prevent further irritation by avoiding scratching.
Embrace the healing and soothing properties of aloe vera gel, warm water compress, and warm oil massage using natural oils like coconut, olive, or almond oil to promote scalp health, hydration, and nourishment while treating scalp scabs effectively.
How To Treat And Heal Scabs On Scalp From Bleach
Dealing with scabs on your scalp from a bleach burn can be a distressing experience. It may not only result in bodily discomfort but also have an impact on your self-confidence. However, fear not, as there are effective ways to treat and heal these scabs, allowing your scalp to recover and restoring your peace of mind. In this article, we'll guide you through a series of tried and tested methods to promote healing and alleviate discomfort creatively, confidently, and with utmost certainty.
Avoid Excessive Scalp Manipulation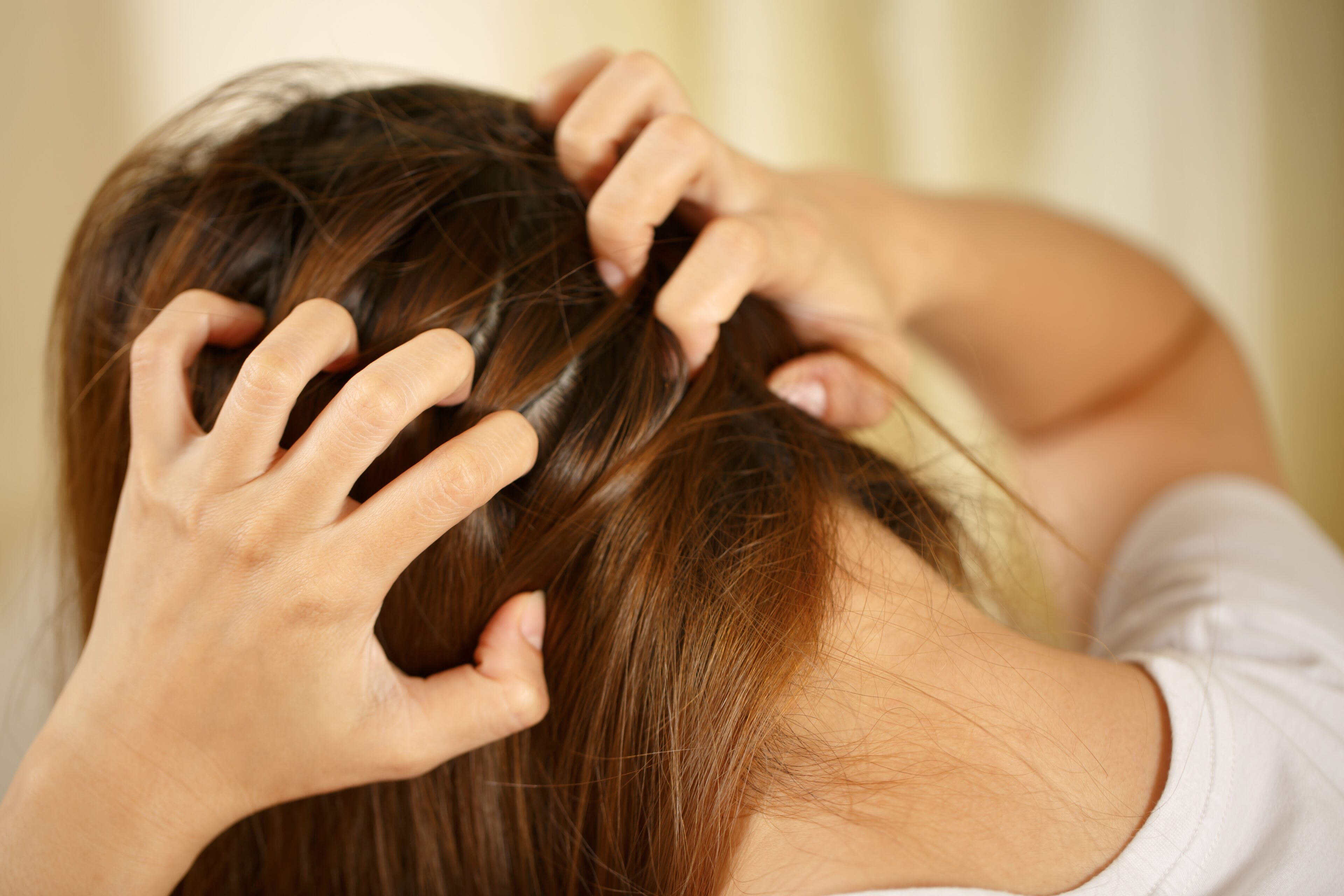 When dealing with scabs on your scalp caused by bleach burns, the first and most crucial step is to avoid over-manipulating the affected area. Picking, scratching, or rubbing the scabs can disrupt the natural healing process and may lead to further irritation, infection, or even scarring. While it may be tempting to attempt to remove the scabs, doing so could make the wound worse and cause it to take longer to heal.
Instead, practice patience and allow your body to heal on its own. Keep in mind that the scabs form a protective barrier over the affected skin, and disturbing them can lead to more complications. Keep your hands away from your scalp and resist the urge to scratch.
Maintain Your Scalp's Cleanliness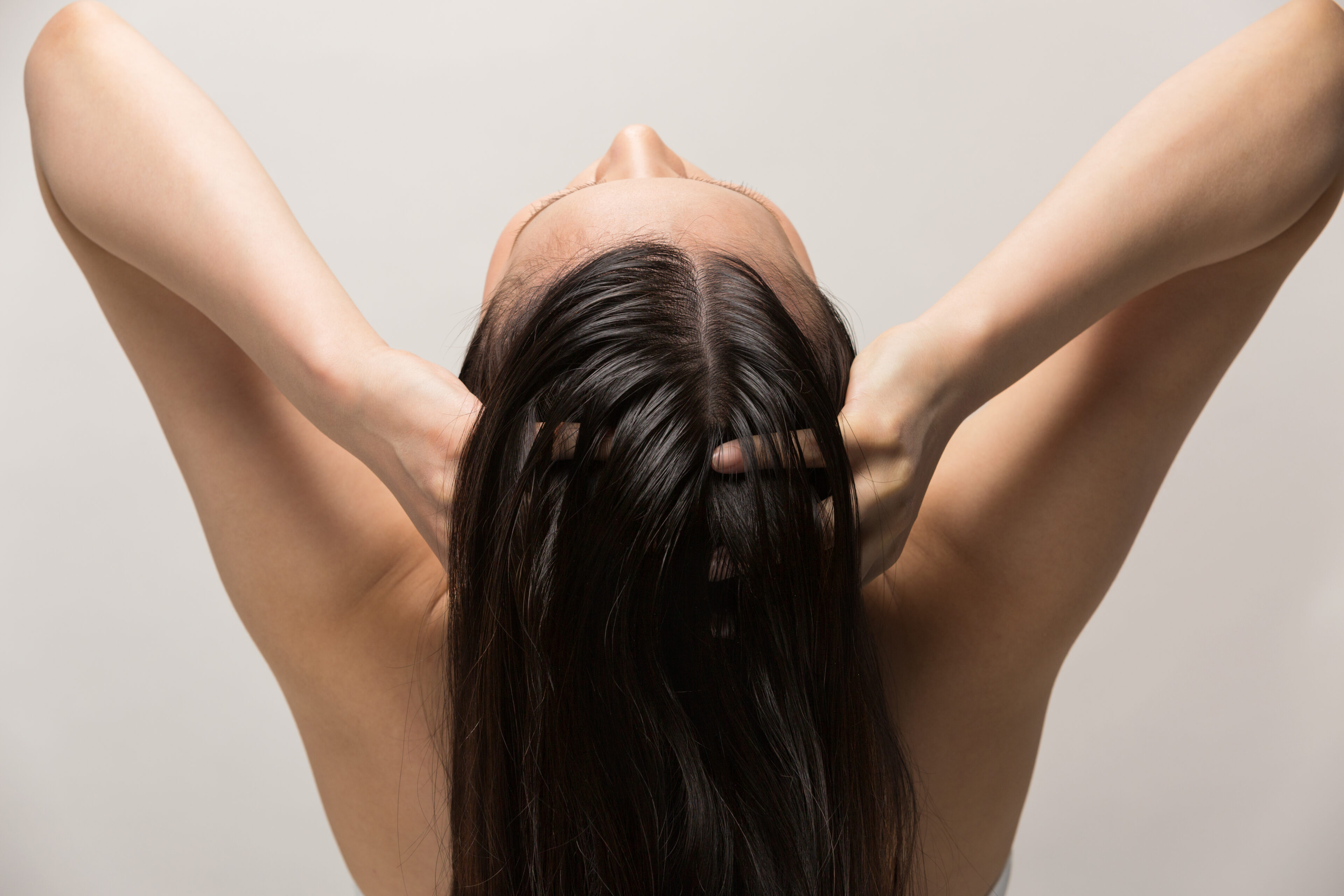 Maintaining good scalp hygiene is essential to prevent further irritation and potential infection. Use a mild, sulfate-free shampoo to cleanse your scalp gently. Harsh shampoos can exacerbate irritation and dryness. When washing your hair, be cautious not to scrub vigorously, as it can cause additional damage to the scabs.
Choose lukewarm water over hot water since using excessively hot water can remove the scalp's natural oils and result in dryness. Gently massage the shampoo into your scalp, focusing on the roots of your hair, and then rinse thoroughly.
Keep the Burn Moisturized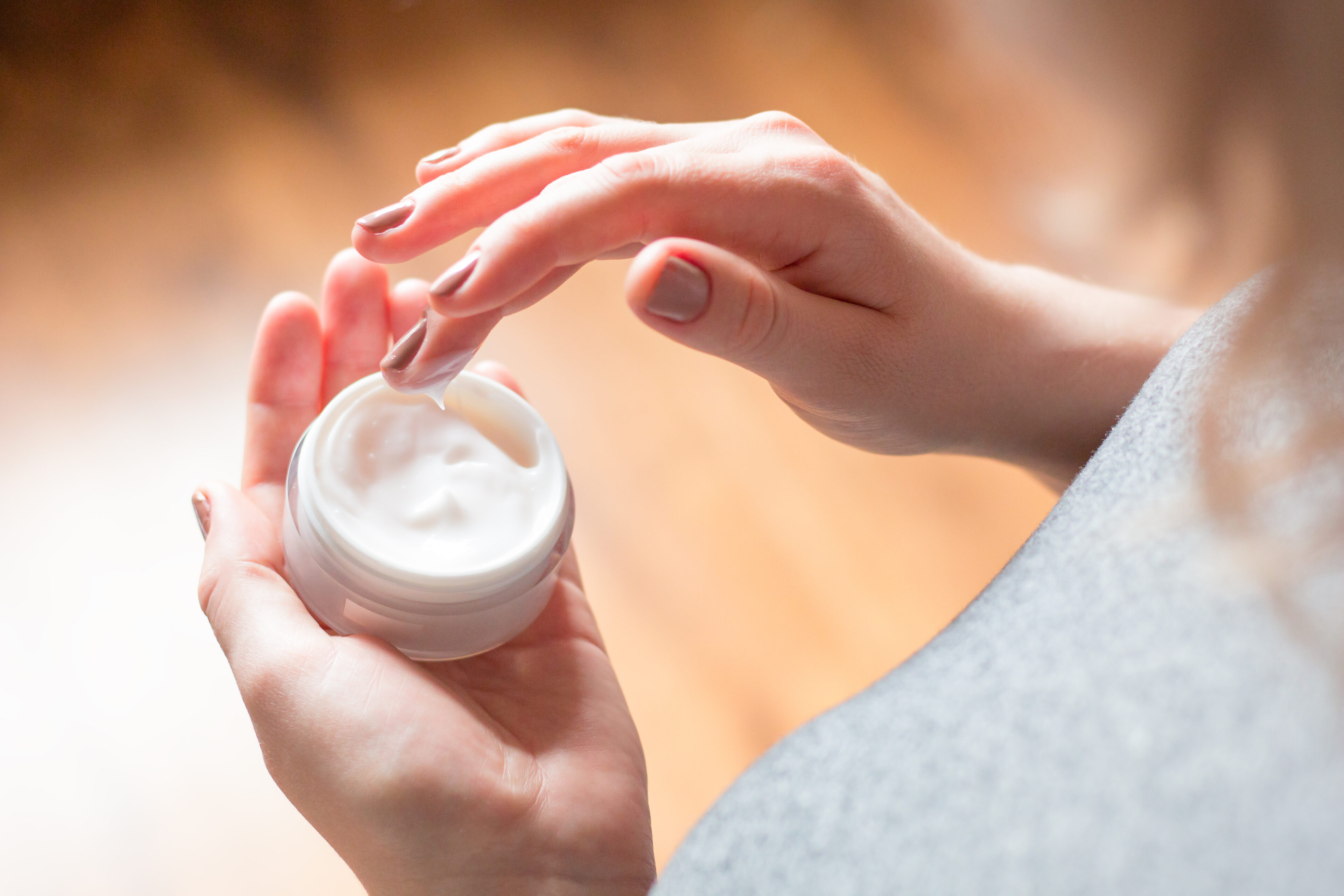 Moisturizing the scabs on your scalp is vital to promote healing and prevent them from becoming dry and cracked. Choose a soothing, water-based moisturizer that is free from alcohol and other irritants. The moisturizer should provide hydration without clogging your pores or causing further irritation.
Use a clean towel to gently wipe your scalp after washing your hair to eliminate excess water. Then, apply a small amount of moisturizer to the scabs and the surrounding areas. Massage it gently using circular motions, but avoid rubbing it too vigorously.
Use OTC Medication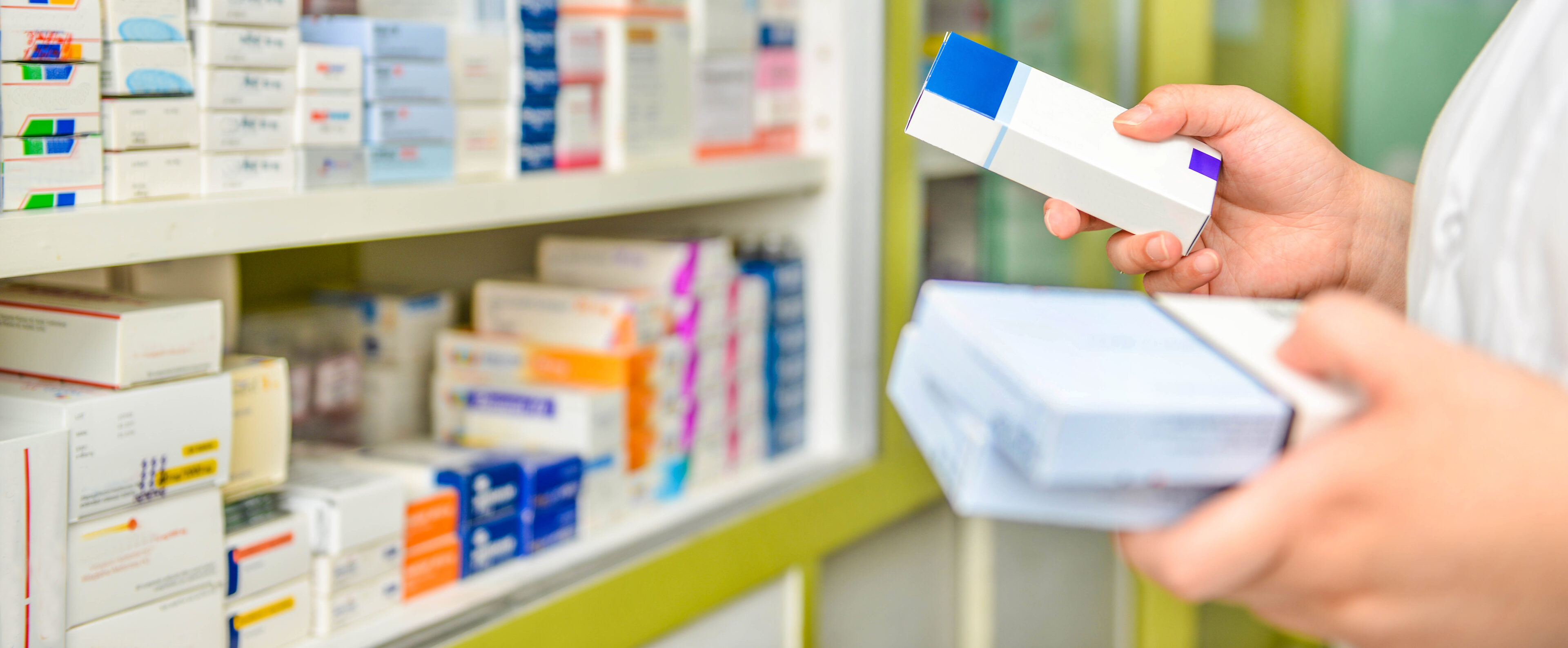 When experiencing redness, swelling, and itching alongside scabs, it's crucial to recognize these as signs of inflammation. To address these symptoms effectively, confidently opt for an OTC pain killer, corticosteroid cream, or antihistamine. Rest assured; these remedies can significantly alleviate your discomfort.
Remember, seeking guidance from a medical professional before initiating any new treatments is always a wise and knowing step.
Use A Humidifier For Relief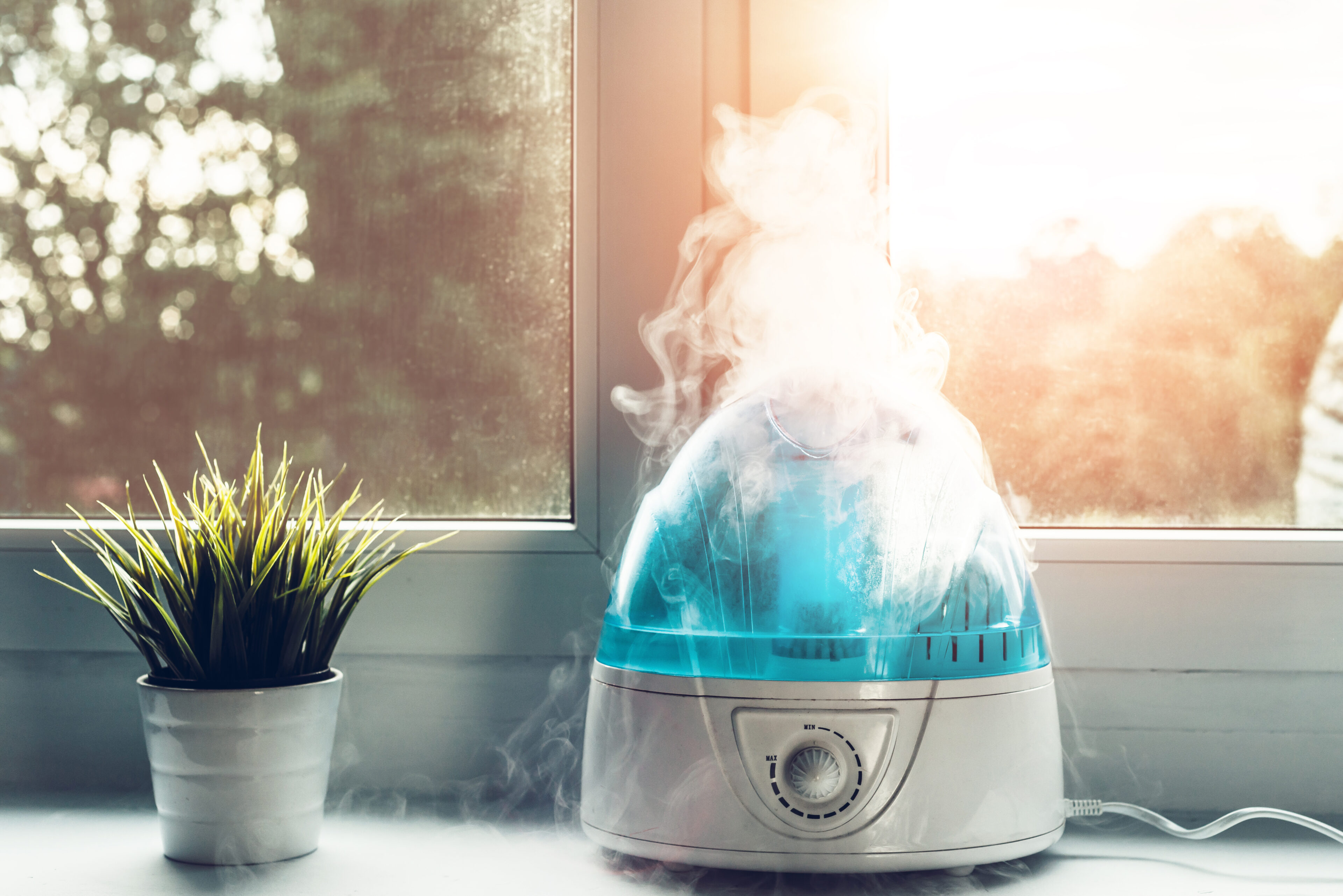 Dry air can worsen the discomfort associated with scalp scabs. Investing in a humidifier for your living space can add moisture to the air, which helps alleviate itching and dryness. The increased humidity can also support the healing process and prevent the scabs from becoming too dry and flaky.
It is advisable to position the humidifier in the area where you frequently spend the most time, like your bedroom or living room. Remember to maintain cleanliness and ensure proper upkeep of the device to minimize the risk of mold or bacteria growth.
Using Coconut or Olive Oil for Scalp Application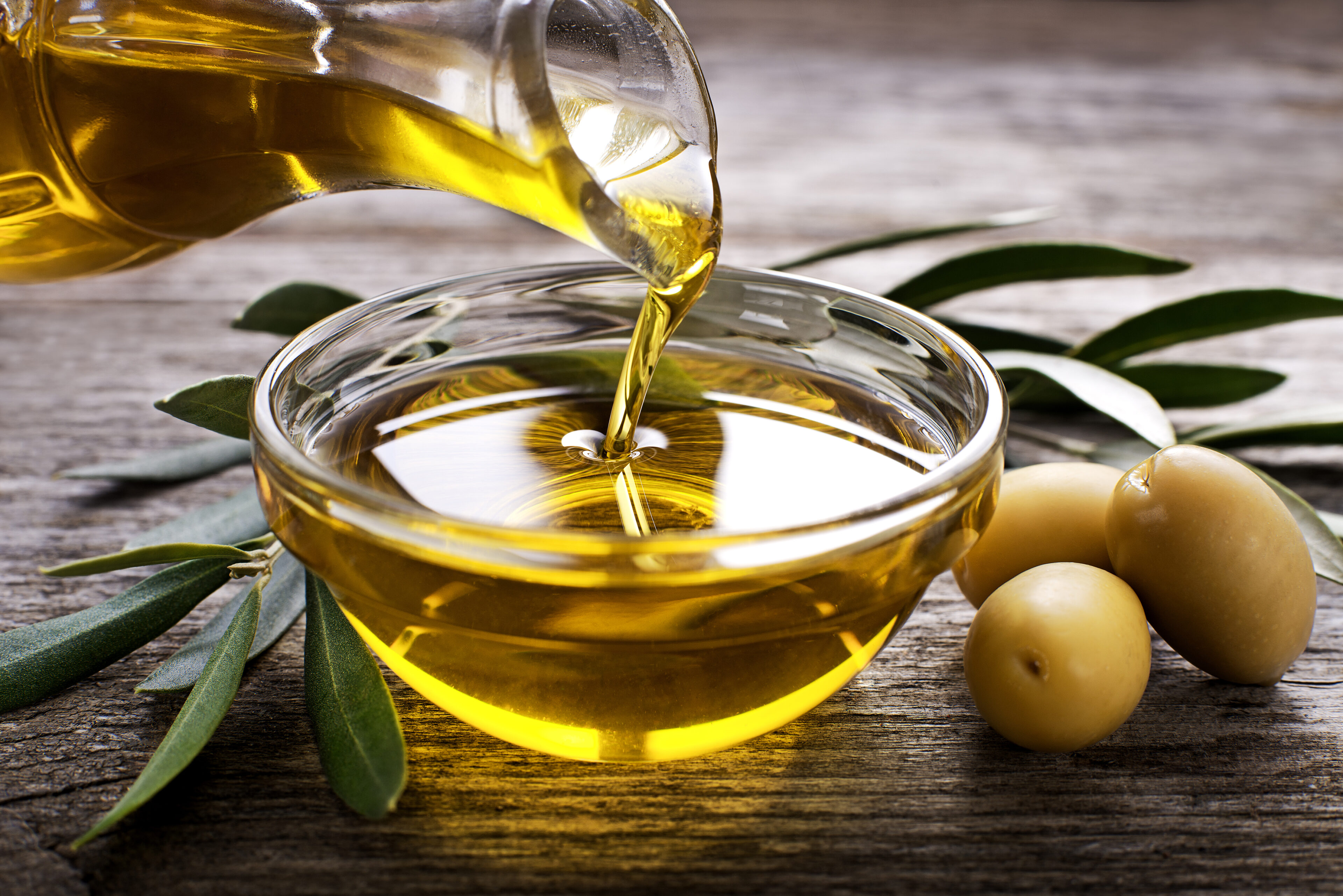 Natural emollients like coconut oil and olive oil possess soothing and moisturizing qualities, making them effective in alleviating inflammation and providing comfort from scalp scabs. Moreover, these oils create a protective barrier that fosters skin healing.
To optimize absorption, it's recommended to slightly warm the oil before application. Gently massage a small quantity of either coconut oil or olive oil onto the affected scabs and the surrounding regions. For best results, leave it on for a few hours or, ideally, overnight, and then rinse it off with a gentle shampoo.
Using Apple Cider Vinegar as a Scab Treatment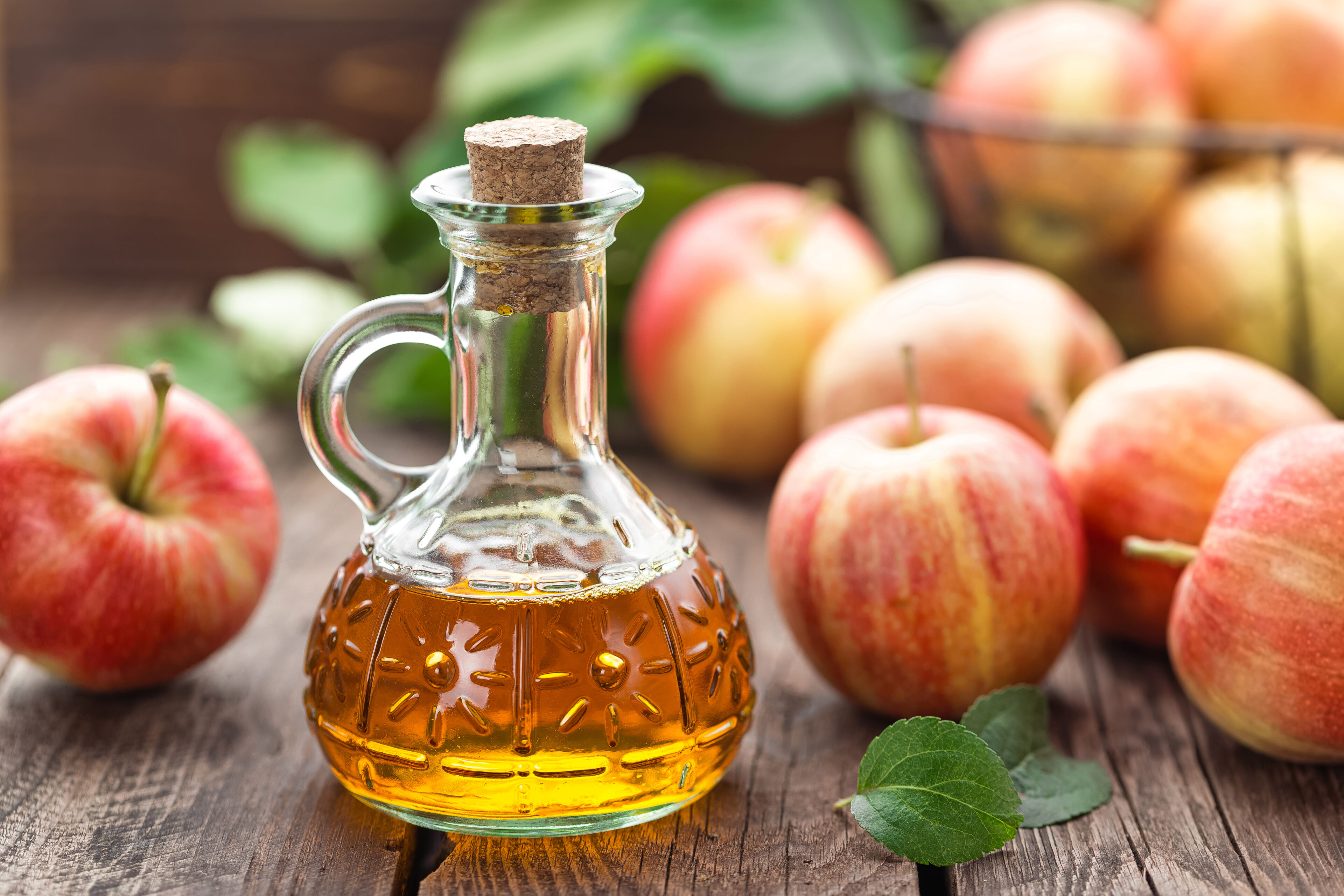 We already know that Apple cider vinegar has a lot of benefits. Apple cider vinegar possesses natural properties with antimicrobial benefits, making it effective for both healing and preventing infections. Additionally, its astringent qualities aid in the removal of dead skin cells and encourage the regeneration of healthy skin.
Create a solution by combining apple cider vinegar and water in equal proportions to use it. After shampooing your hair, apply the diluted apple cider vinegar as a final rinse. It's essential to tilt your head backward to prevent the solution from coming into contact with your eyes. Carefully pour the mixture over your scalp, ensuring it covers the affected areas. Allow it to sit for a minute or two before thoroughly rinsing it off with water.
Shampoo Your Hair With Zinc Pyrithione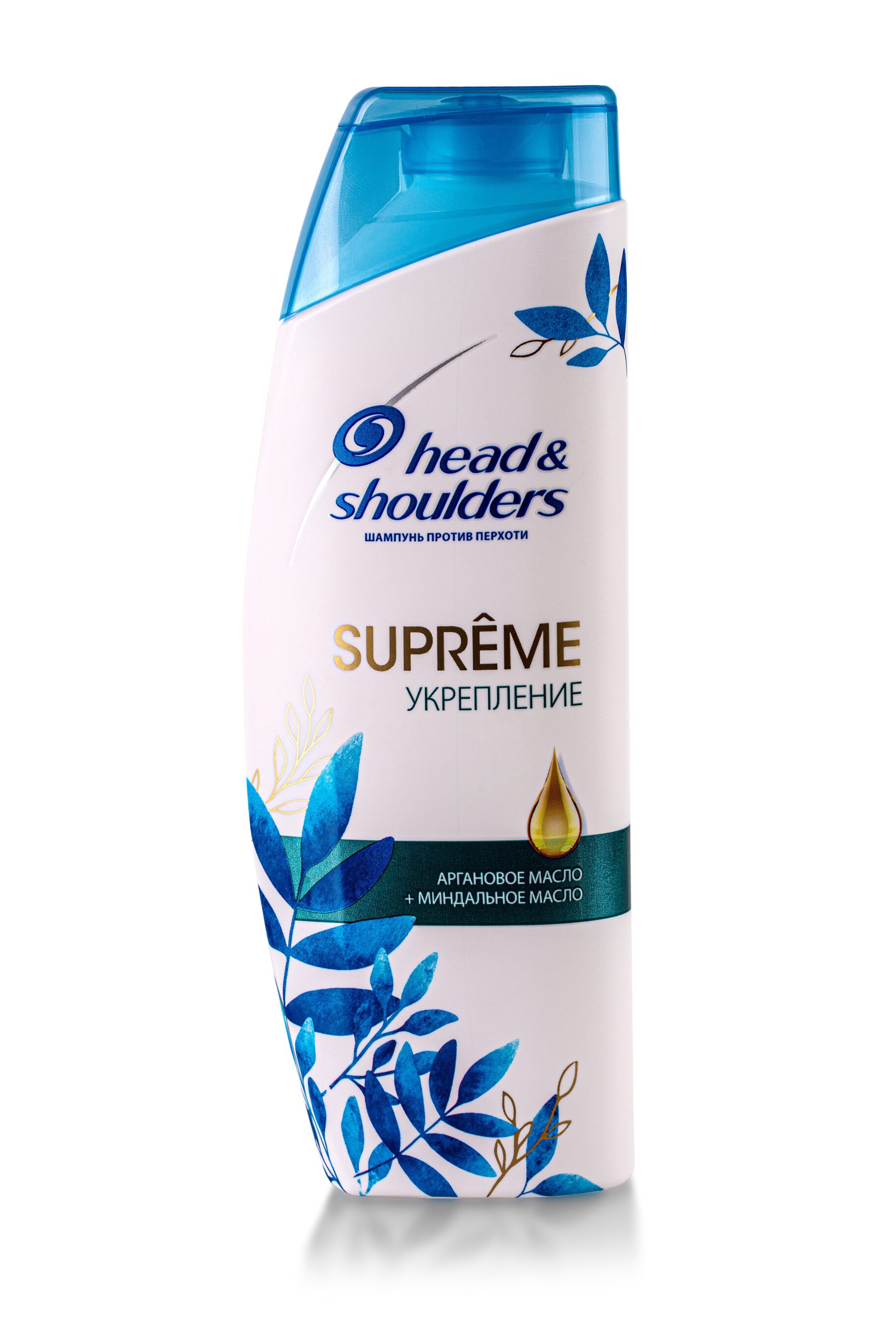 Zinc pyrithione is a commonly utilized active component in anti-dandruff shampoos. Its properties include antifungal and antibacterial effects, which can effectively alleviate inflammation and itching commonly linked with scalp scabs. By using a shampoo containing this beneficial compound, you can effectively manage and inhibit the growth of fungi or bacteria on your scalp, thus fostering a conducive environment for healthy healing.
To make the most of its benefits, it is essential to adhere to the instructions provided on the shampoo bottle. Generally, allowing the shampoo to remain on your scalp for a few minutes before rinsing it off is recommended.
Apply Cold Milk to Bleach Burns on the Scalp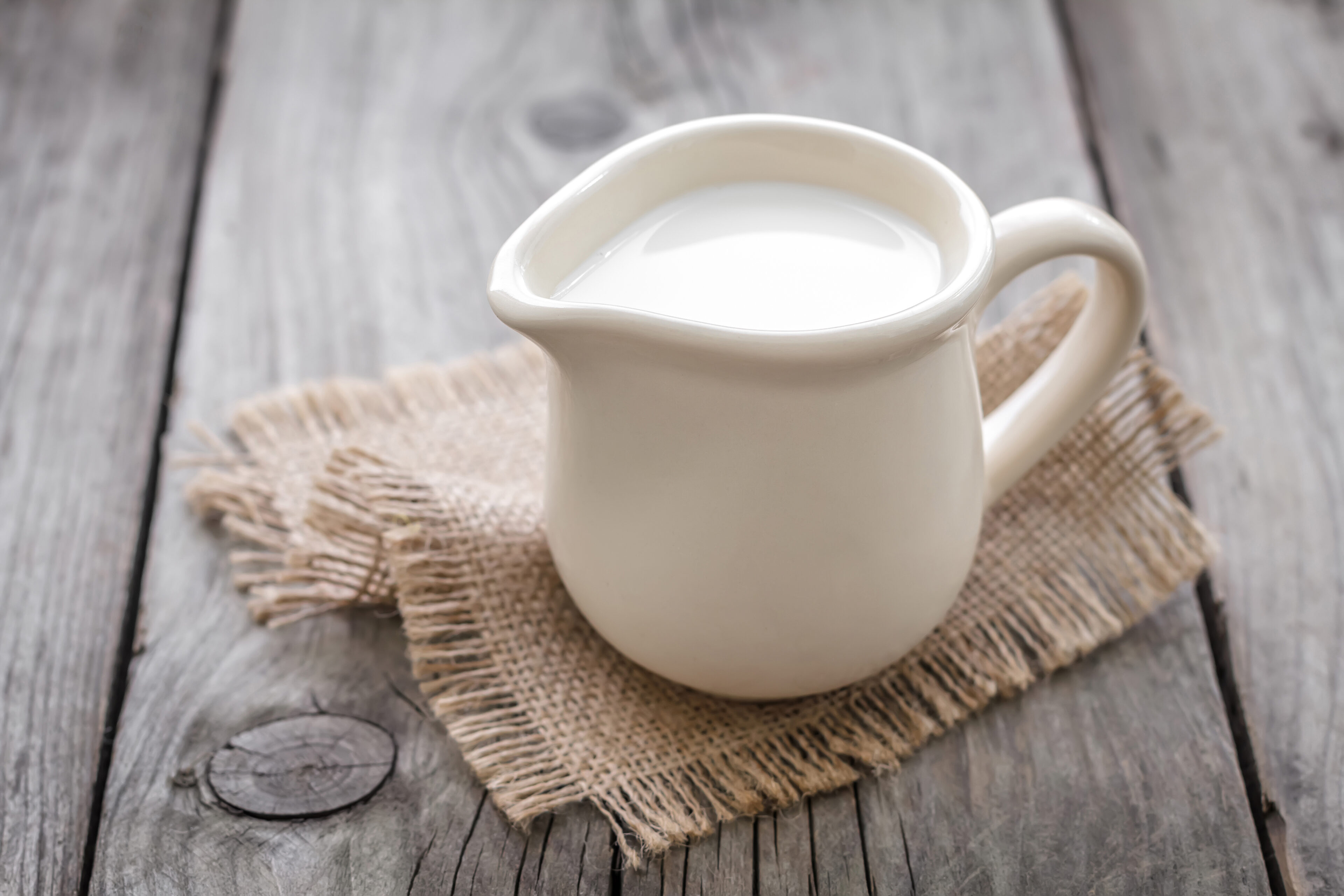 For minor bleach burns on the scalp, applying cold milk can provide relief. The cool temperature of the milk helps soothe the burning sensation and reduces inflammation. Additionally, the proteins in milk can aid in the healing process.
To use cold milk, soak a clean cloth in milk and gently apply it to the affected area. Leave it on for a few minutes, then rinse your scalp with cool water and pat it dry with a clean towel.
Taking An Ibuprofen Can Help With Weeping Sores On Scalp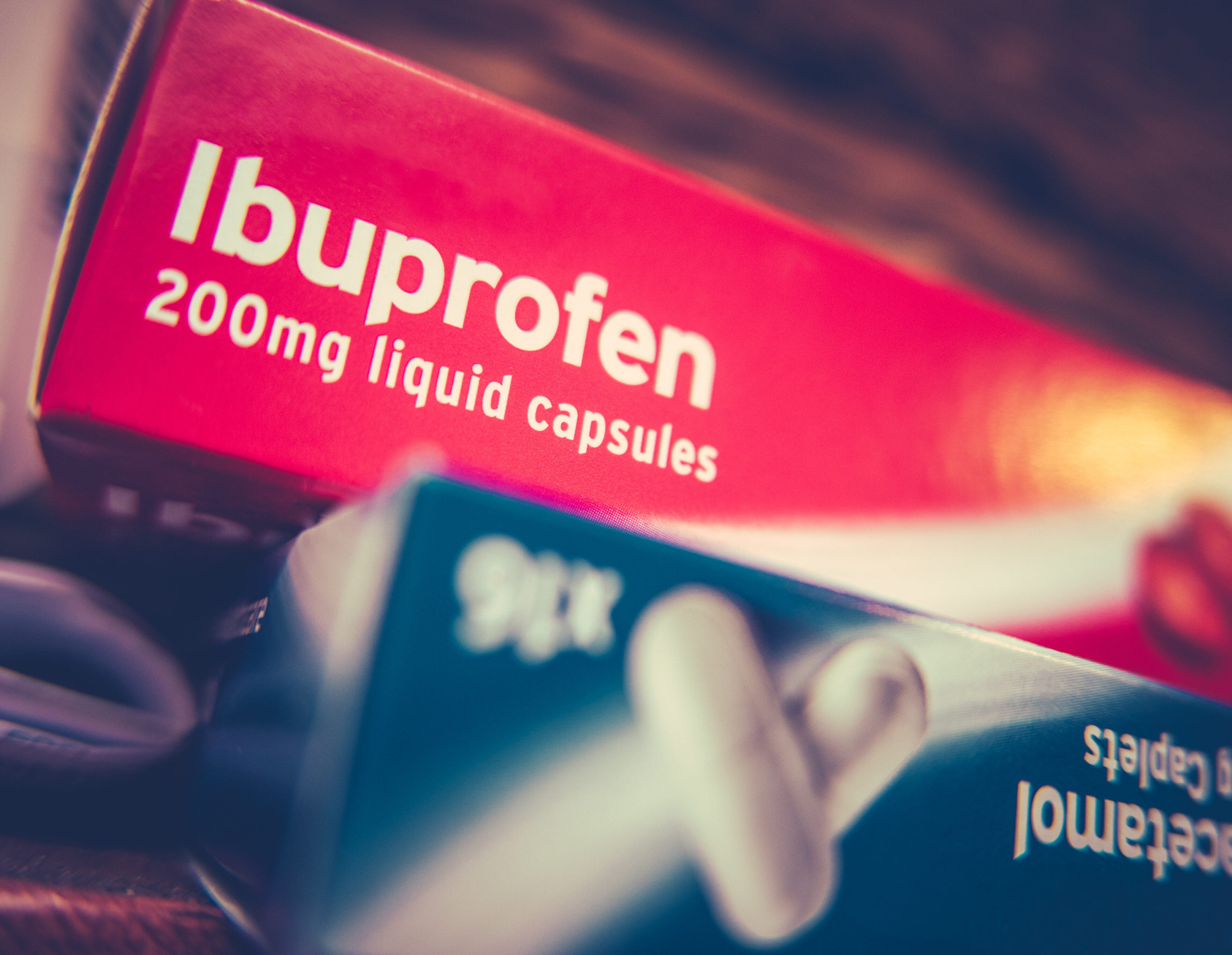 If you experience weeping sores or intense discomfort on your scalp, using an over-the-counter pain reliever such as ibuprofen can offer relief and reduce inflammation. Ibuprofen is categorized as a nonsteroidal anti-inflammatory drug (NSAID) and is effective in providing temporary pain relief and potentially diminishing redness and swelling linked to the scabs.
Always adhere to the suggested dosage mentioned on the medication label, and if you have any concerns or medical conditions that could potentially interact with the medication, seek advice from a healthcare professional.
Consult Your Doctor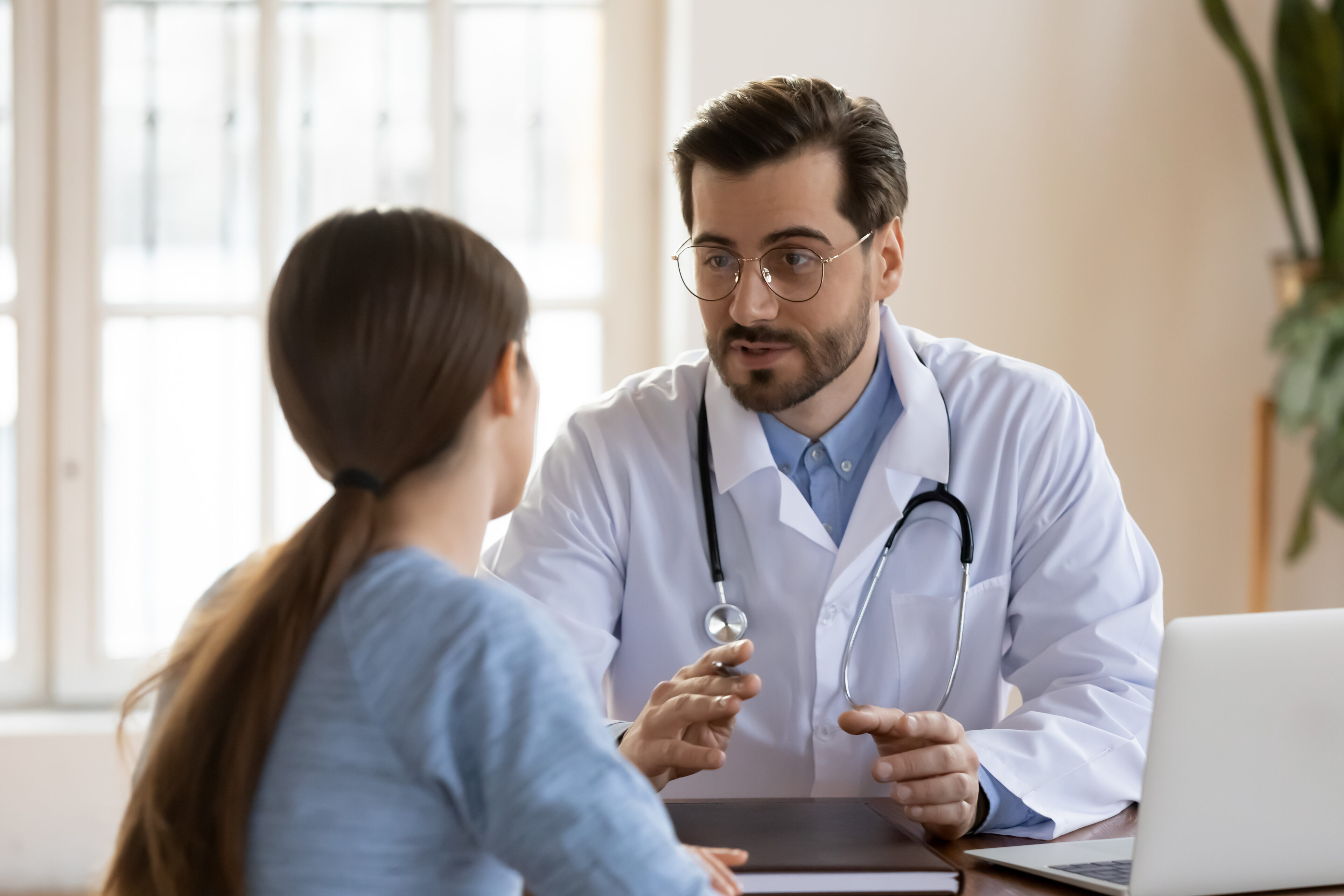 In cases of severe scalp scabs displaying signs of infection, like redness, swelling, or pus, and when home remedies yield no improvement, it is vital to promptly seek medical assistance. A qualified dermatologist will be able to evaluate your scalp's condition and offer tailored treatment advice to facilitate a swift recovery.
Your doctor may prescribe medicated ointments or creams to apply to the affected area, or they may recommend other treatments based on the severity of the scabs and the underlying cause.
Five Reasons Why Your Scalp Has Scabs After Bleaching
Are you experiencing scabs on your scalp after bleaching your hair? If so, you're not alone. While bleaching can create stunning and vibrant hair transformations, it can also lead to scalp issues if not done correctly. In this article, we'll explore five potential reasons why you might be experiencing scabs after bleaching and what you can do to alleviate the discomfort.
You Did Not Have a Sensitivity Test Performed Prior to Bleaching Your Hair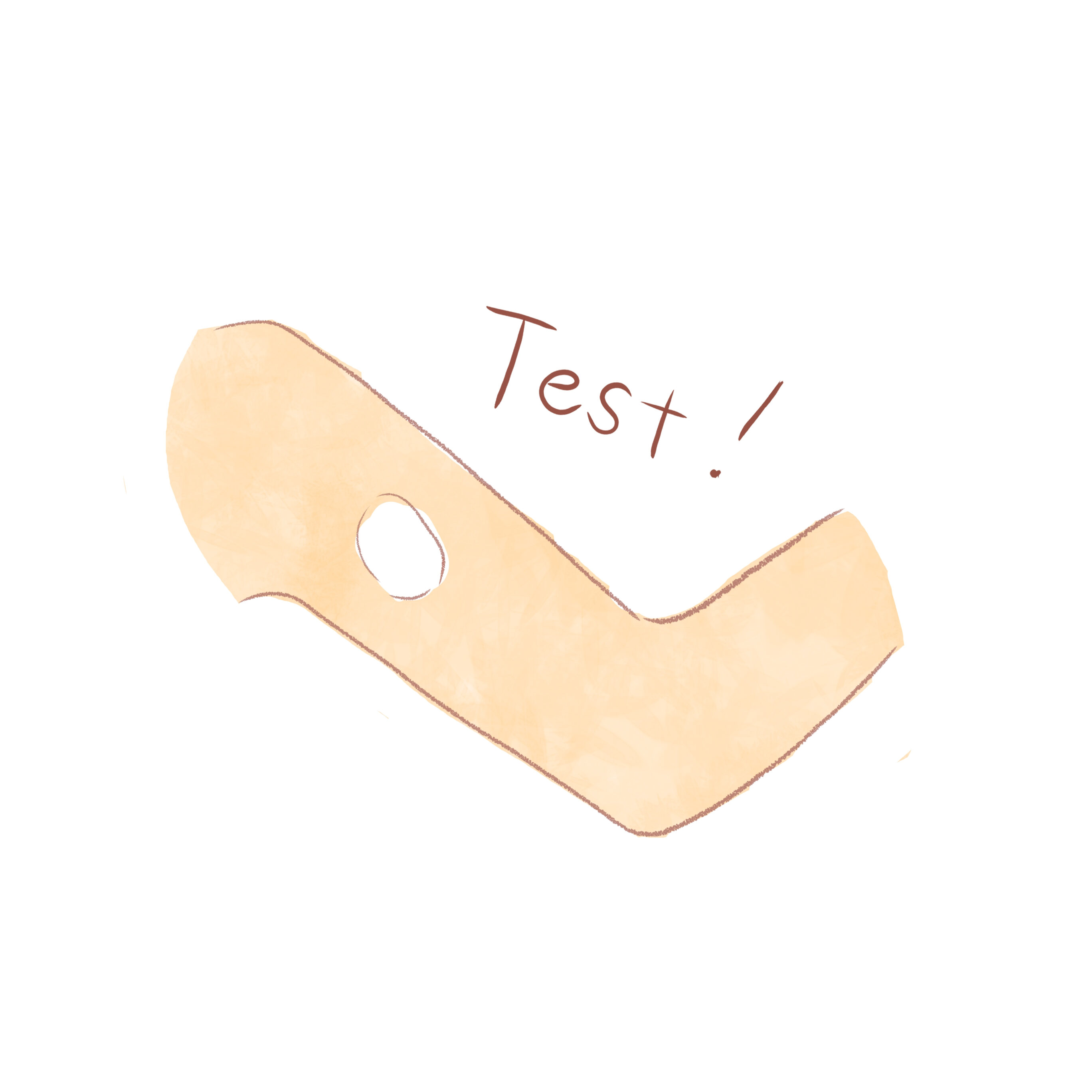 One of the main causes behind the presence of scabs on your scalp following a bleaching process is the failure to conduct a sensitivity test when bleaching hair. This vital but often neglected procedure is frequently dismissed by individuals in their enthusiasm to attain a fresh hair color. The sensitivity test entails applying a small quantity of bleach or hair dye to a small area of skin (commonly behind the ear or on the inner arm) to assess for any allergic reactions or unfavorable side effects.
If you skipped this step, it's possible that your scalp reacted negatively to the chemicals in the bleach. Allergic reactions can cause irritation, redness, and the formation of scabs. To prevent this from happening in the future, always insist on a sensitivity test before any hair bleaching procedure.
You Have a Sensitive Scalp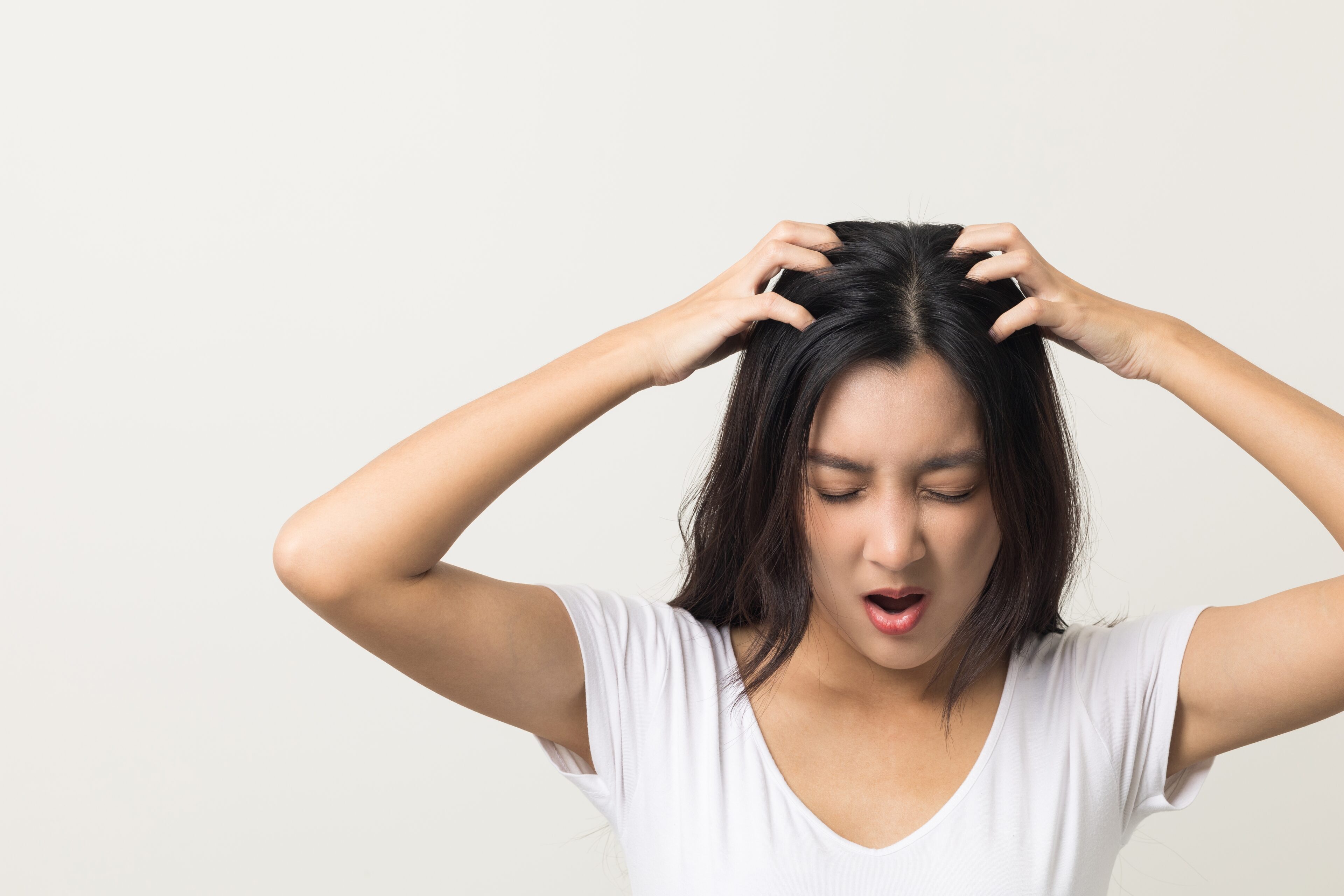 How do you know if you have a sensitive scalp? Some individuals naturally have more sensitive scalps than others. If you fall into this category, the chances of experiencing scabs after bleaching are higher. A sensitive scalp is more prone to irritation and can react strongly to the harsh chemicals present in bleach.
To address this issue, it's essential to take extra precautions when bleaching your hair. Opt for products specifically designed for sensitive scalps, use lower volumes of developer, and ensure that your hair is in good condition before undergoing the bleaching process. Additionally, consider doing a strand test to gauge your scalp's reaction before applying bleach to your entire head.
The Bleaching Procedure Was Far Too Intense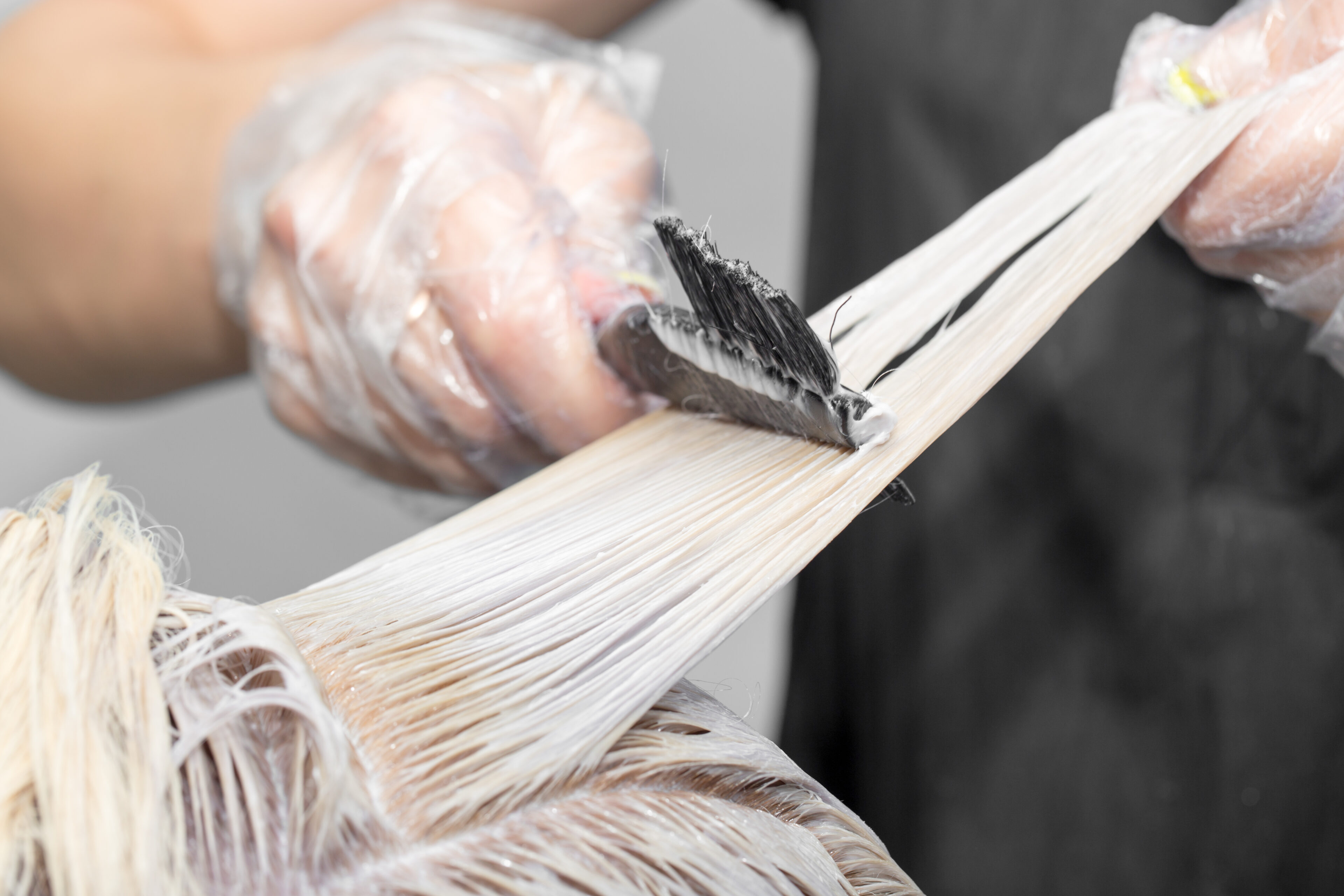 Bleaching hair is a delicate process that requires careful consideration of factors such as hair type, color, and texture. If your bleaching session was too strong, it could have caused significant damage to your scalp, leading to scabs and irritation.
Remember to choose the right hair developer. Employing a developer with a high volume or extending the bleach's application time can heighten the chemical response, leading to unfavorable consequences for your scalp. To ensure a safe and successful bleaching process, it is of utmost importance to adhere to the guidelines supplied by the product manufacturer or consult a professional for assistance.
Your Scalp was Overexposed to bleach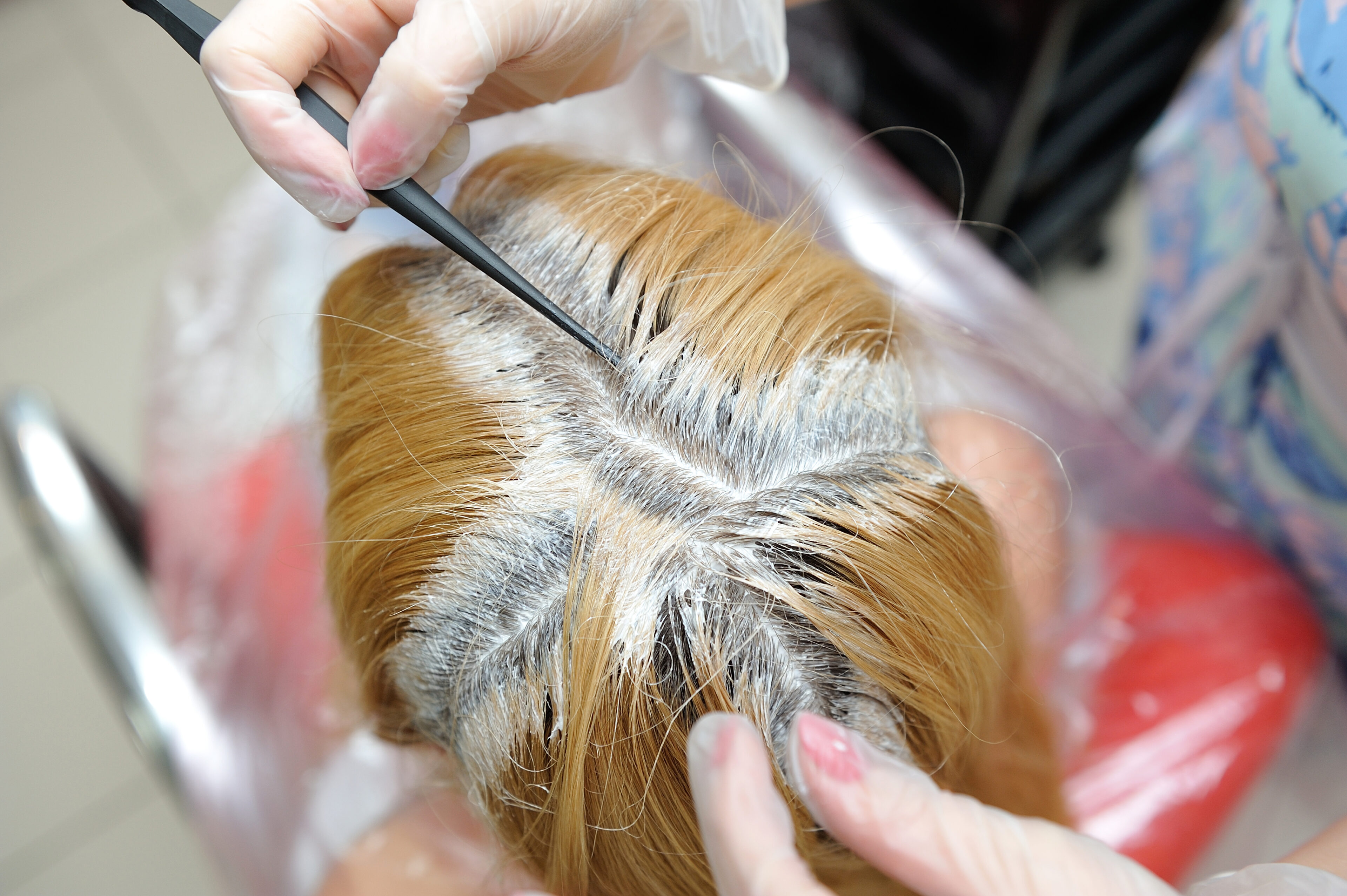 Overexposure to bleach is another common reason for scalp scabs after bleaching. When bleach is applied too close to the scalp repeatedly, the skin can become excessively dry and irritated, leading to the formation of scabs.
To avoid overexposure, focus the bleach application primarily on the hair lengths and ends rather than the roots. This will prevent the bleach from coming into direct contact with the scalp. Additionally, consider spacing out your bleaching sessions and providing ample time for your scalp to recover between treatments.
You Have a History of Scalp Problems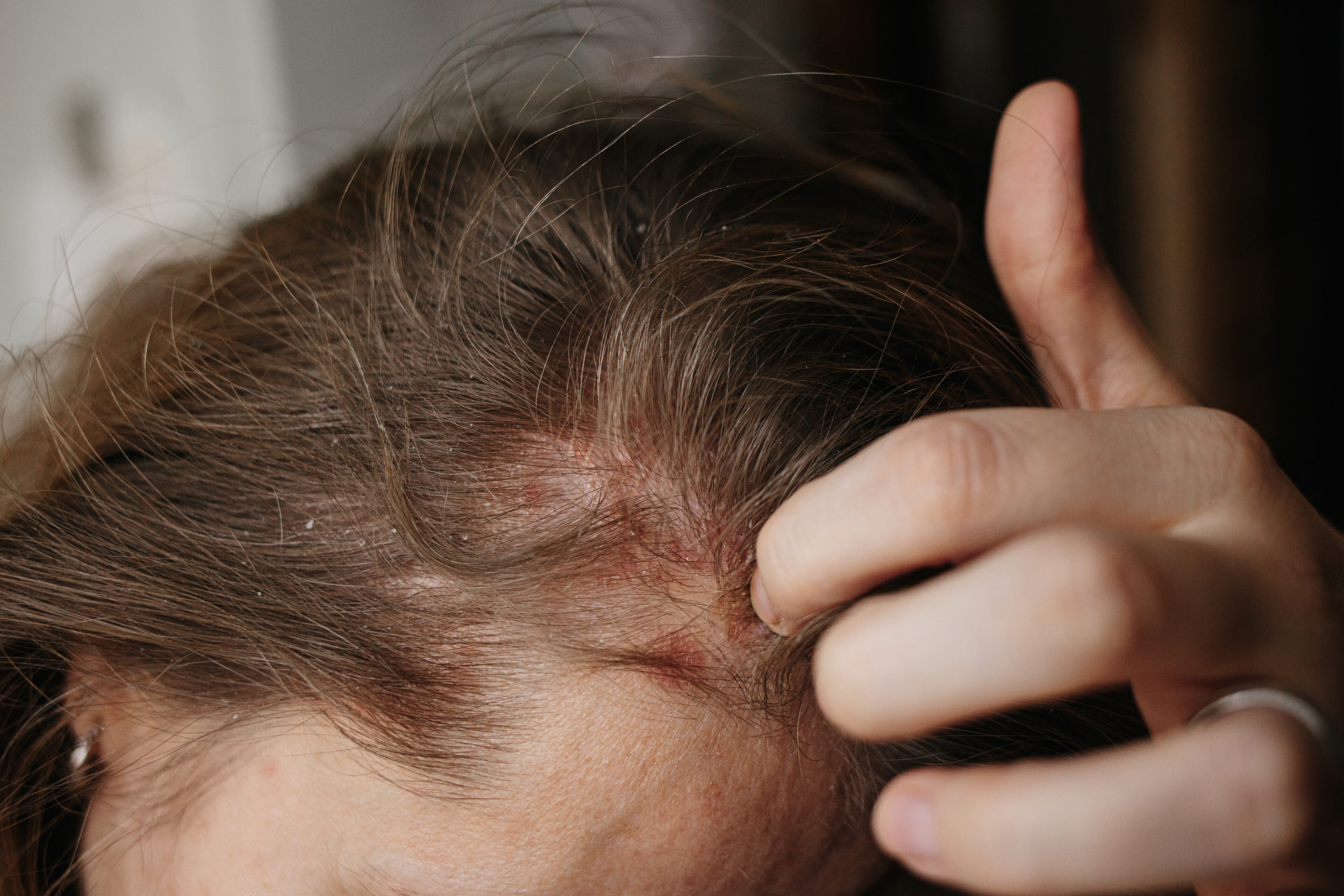 If you have a history of scalp disorders, such as psoriasis, eczema, or dermatitis, bleaching can exacerbate these conditions. The harsh chemicals in bleach can further irritate an already sensitive or compromised scalp, leading to scab formation.
Before undergoing any hair bleaching procedure, it's essential to consult with a dermatologist or a professional hairstylist. They can assess the condition of your scalp and provide guidance on whether bleaching is suitable for you. In some cases, they may recommend alternative hair coloring methods that are less likely to trigger scalp issues.
Home Remedies to Treat Scalp Scabs – Soothe Your Scalp Naturally
Dealing with scalp scabs can be a discomforting and irritating experience. These crusty, flaky patches on your scalp not only cause physical discomfort but can also impact your self-confidence. However, fear not! There are several effective home remedies at your disposal that can help treat scalp scabs and promote overall scalp health. In this article, we'll explore five powerful remedies that you can confidently employ to soothe your scalp naturally and bid farewell to those pesky scabs.
Use Essential Oils – Nature's Healing Elixir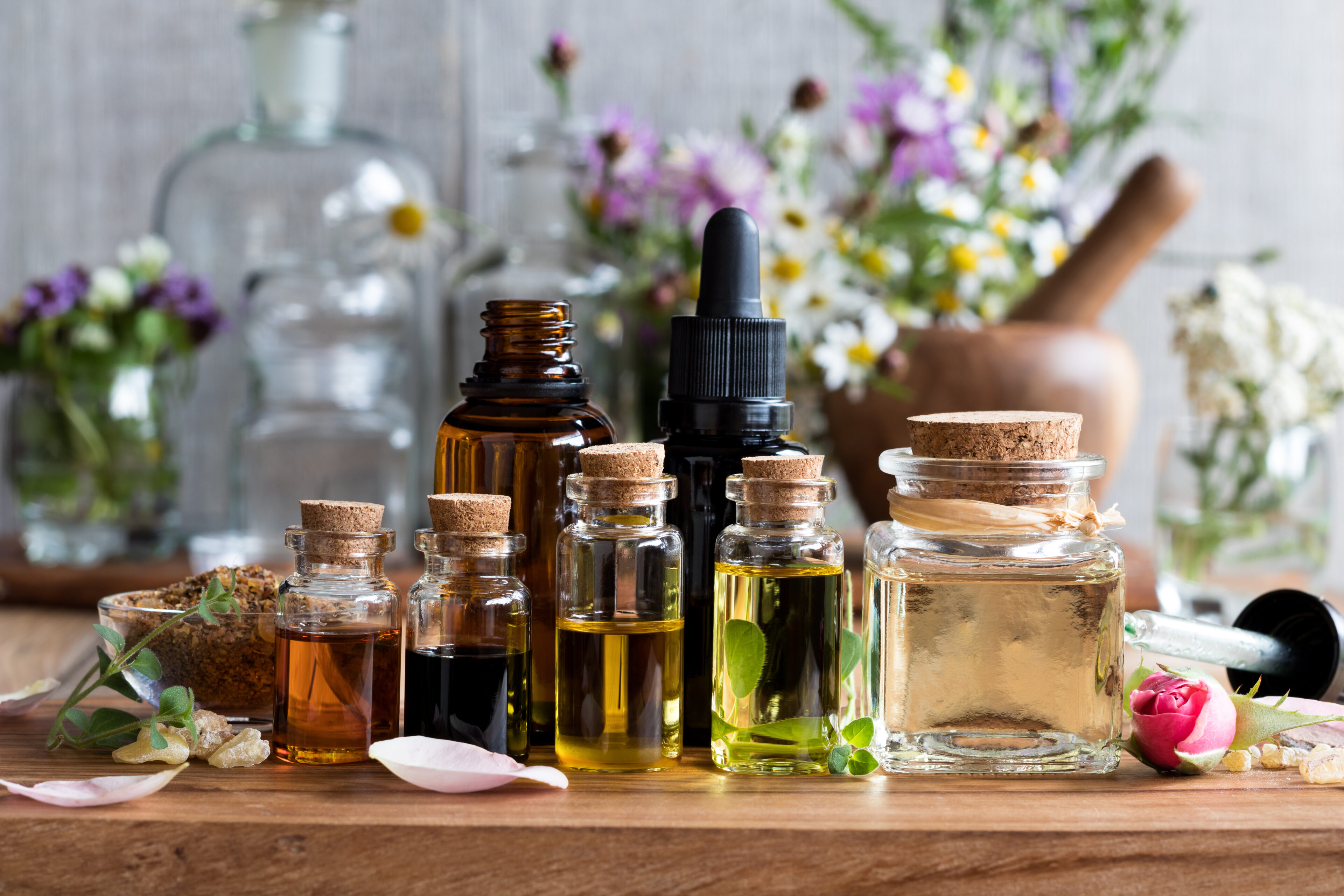 For years, essential oils have been utilized for their therapeutic powers, and they can be very beneficial in curing scalp scabs. Tea tree oil stands out as a formidable option among essential oils due to its antibacterial and anti-inflammatory characteristics. To employ essential oils, combine a small number of tea tree oil drops with carrier oil, such as coconut or jojoba oil.
Massage this mixture of essential oils into your scalp, paying special attention to the scabbed regions. Allow it to rest for about 30 minutes before washing with a gentle shampoo. Tea tree oil will assist in relieving itching and redness while also fighting harmful bacteria that may aggravate the problem.
Apply a Cold Compress – Numbing Relief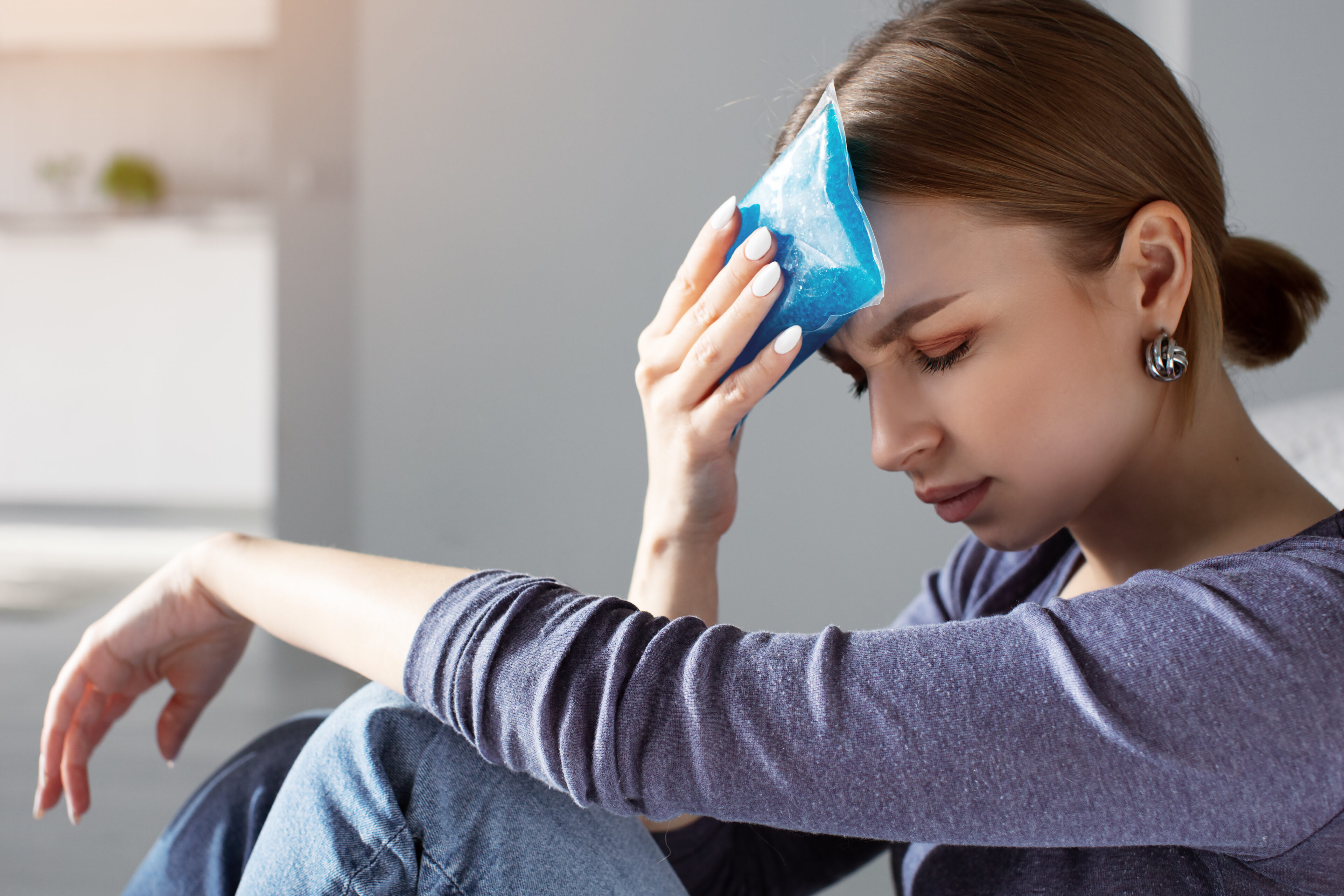 When scalp scabs are causing you distress, a cold compress can provide instant relief. The cold temperature helps numb the affected area, effectively reducing itching and inflammation. Take a clean rag and some ice cubes to create a cold compress. Gently press the compress against the scabbed areas for 5-10 minutes. This remedy will not only alleviate the discomfort but also prevent you from scratching, which could lead to further irritation and potential infection.
Aloe Vera Gel Can Be Beneficial – Soothe and Hydrate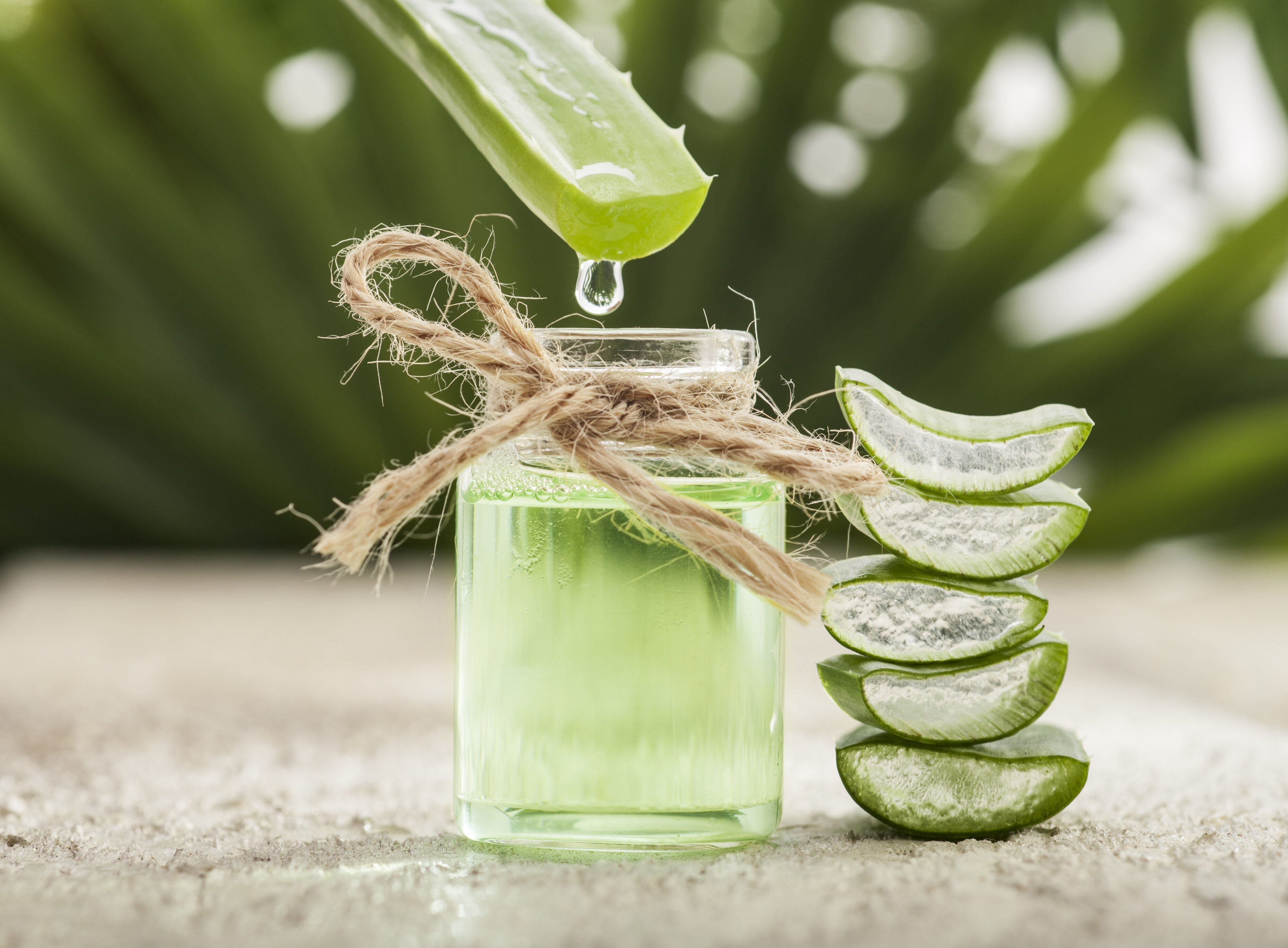 Aloe vera gel has many benefits for hair. Aloe vera gel is well known for its calming and healing qualities, which make it a fantastic treatment for scalp scabs. Its hydrating effects help moisturize the affected areas and reduce inflammation, providing relief from itching and discomfort. Taken fresh from an aloe leaf, aloe vera gel can be used straight to scalp flakes. Leave it on for 20-30 minutes to allow its healing compounds to work their magic. Afterward, rinse off the gel with water. Apart from soothing scalp scabs, aloe vera will leave your scalp feeling refreshed and revitalized.
Use a Warm Water Compress – Promote Healing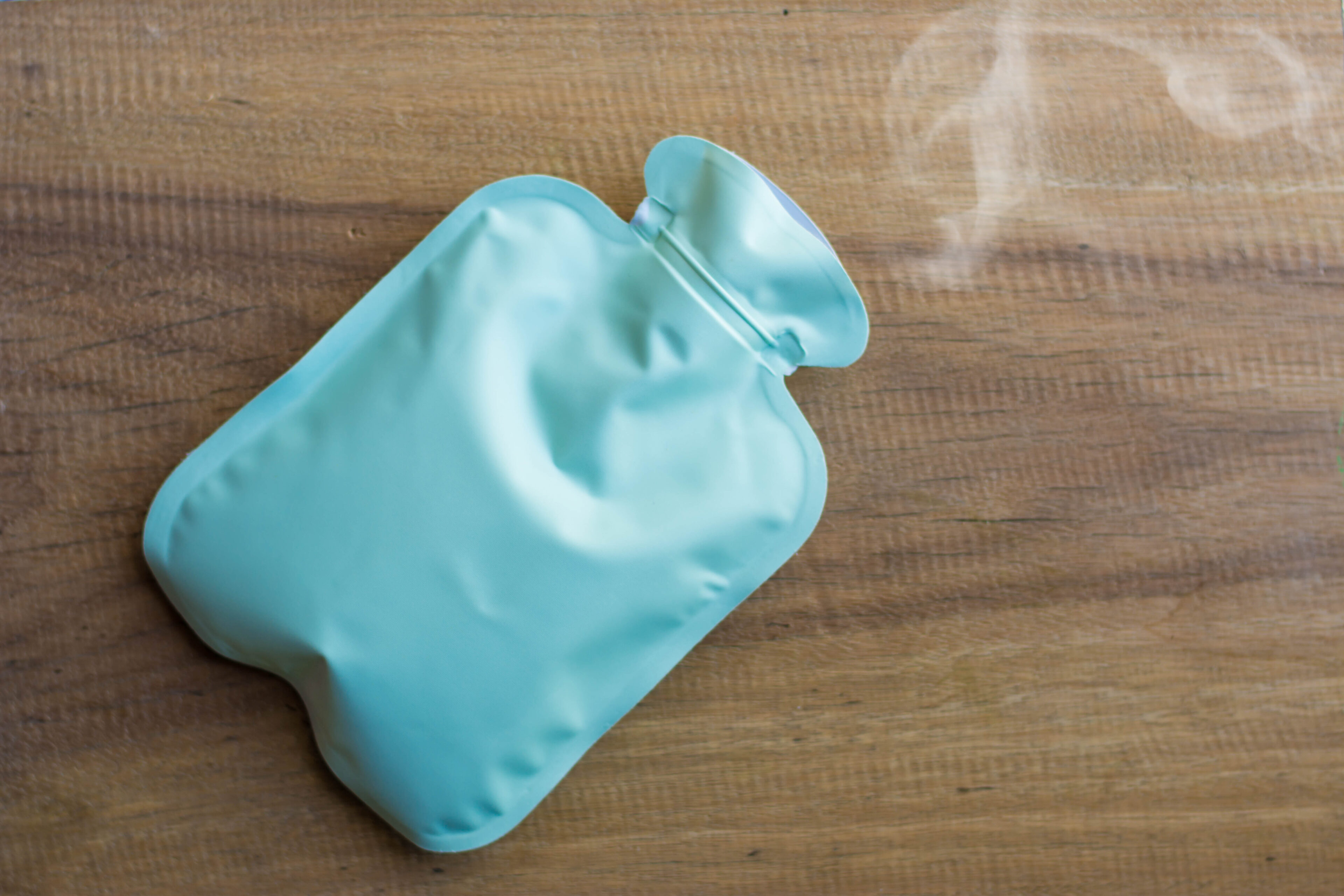 To aid the healing process and soften those stubborn scalp scabs, a warm water compress can work wonders. The warm water helps to hydrate the affected skin, making it easier to remove the crusts without causing additional damage to your scalp. To prepare a warm water compress, soak a clean towel in warm (not hot) water, wring out the excess, and place it on the scabs for about 10-15 minutes. This remedy will also improve blood circulation in the scalp, which further supports healing.
Massage with Warm Oil – Nourish Your Scalp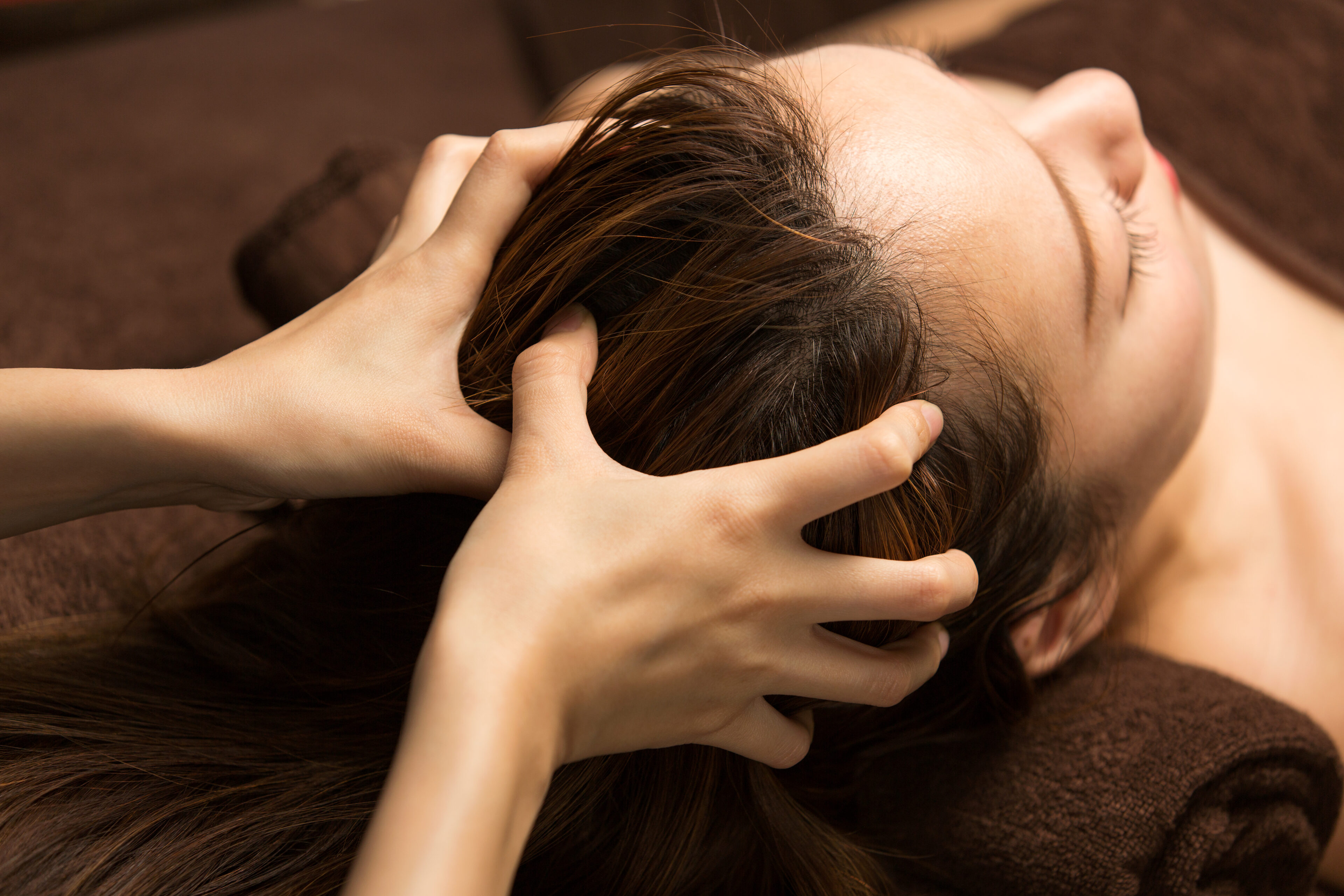 A warm oil massage for the scalp not only feels incredibly relaxing but also helps nourish your scalp, promoting the healing of scabs. Natural oils like coconut, olive, or almond oil are excellent choices for this remedy. Warm the oil slightly and then gently massage it into your scalp using circular motions. This massage action helps the oil penetrate deep into the skin, moisturizing and nourishing the affected areas. For optimal results, leave the oil on overnight and wash it off in the morning. The warm oil massage will not only help alleviate scalp scabs but also enhance overall scalp health.
FAQs
Should I be concerned about scabs on my scalp after bleaching my hair?
Yes, it's essential to take scabs on the scalp seriously after bleaching your hair. Scabs can be an indication of chemical burns or scalp damage, which can worsen if not treated properly. Ignoring the issue may lead to infection and prolong the healing process.
Can I treat scabs on my scalp at home?
While mild cases of scabs can be treated at home, it's essential to be cautious. First-aid remedies like keeping the area clean, using aloe vera gel, or applying antibiotic ointment may help. However, for severe or persistent scabs, it's best to seek professional advice from a dermatologist.
How long do scabs on the scalp take to heal after using bleach?
The length of time it takes for scalp scabs to heal varies depending on the extent of the injury and how quickly each person heals. Typically, it may take anywhere from a few days to a few weeks for scabs to heal completely. However, it's crucial to monitor the condition and seek medical attention if it worsens or doesn't improve.
Can I pick up or scratch the scabs on my scalp?
No, picking or scratching scalp scabs can make them worse and increase the risk of infection. It's essential to resist the urge to pick at the scabs and allow them to heal naturally. Covering the area with a bandage can also help prevent unintentional picking.
Is it safe to continue using hair care products after developing scabs on my scalp from bleach?
It's best to avoid using any hair care products on the affected area until the scabs have completely healed. Some hair products may contain ingredients that can irritate the damaged skin and hinder the healing process.
Can I use over-the-counter pain relievers for scalp discomfort caused by scabs?
Two over-the-counter drugs that can be used to relieve pain and discomfort in the scalp brought on by scabs are acetaminophen and ibuprofen. However, it's crucial to follow the recommended dosage and consult a healthcare professional if you have any underlying health conditions.
Can I continue bleaching my hair if I've developed scabs on my scalp once?
It's advisable to avoid bleaching your hair again until the scalp has completely healed. Subjecting damaged skin to further chemical exposure can exacerbate the problem and delay the healing process.
How can I prevent scabs on my scalp when using bleach in the future?
To prevent scabs on the scalp when using bleach, consider taking the following precautions:
Perform a patch test before the full application.
Use a lower-volume developer or a milder bleach formulation. Apply a protective barrier, such as petroleum jelly, to sensitive areas. Limit the frequency of bleaching to reduce scalp stress.
Are there any natural remedies to promote scalp healing after using bleach?
Yes, some natural remedies can help promote scalp healing. Aloe vera gel, coconut oil, or diluted tea tree oil may have soothing and healing properties. However, consult a dermatologist before using any home remedies to ensure they are suitable for your specific condition.
When should I seek professional medical help for scabs on my scalp?
You should seek professional medical help if:
– The scabs are widespread and severe.
– The scabs show signs of infection.
– The scabs don't improve or worsen after home treatment.
– You experience severe pain, swelling, or fever.
Can stress and anxiety worsen the healing of scabs on the scalp?
Yes, stress and anxiety can potentially impact the healing process. High-stress levels may weaken the immune system, making it more challenging for the body to repair the damaged skin effectively. Engaging in stress-reduction techniques may be beneficial for the healing process.
Can I camouflage or cover the scabs with makeup?
It's generally not recommended to cover scabs on the scalp with makeup, as it may interfere with the healing process and could introduce additional irritants to the damaged skin. Allow the scabs to heal naturally without any cosmetic cover-up.
Is it okay to wash my hair with scabs on my scalp?
Yes, you can wash your hair even if you have scabs on your scalp. However, be gentle and avoid scrubbing the affected area. Use a mild, sulfate-free shampoo and avoid hot water, as it may irritate the damaged skin.