Do you want to change yourself with beautiful rose gold hair color or stand out with stunning plum hair color? Coloring your hair can entail a significant commitment, requiring daily maintenance and routine touchups. However, the manner in which you prepare your strands is equally crucial for achieving optimal results. Dealing with the aftermath of a botched dye job is undeniably undesirable. This dilemma raises questions about the optimal state of hair for achieving desired dye results. Should one wash their hair before dyeing it, ensuring a clean canvas for the color to adhere to?
Whether you are new to the realm of hair coloring or a seasoned veteran, and whether you are contemplating a professional hair color treatment or a DIY at-home hair color kit, the question of whether your hair should be clean or dirty during the coloring process is a pervasive concern in hair care. Rest assured, we are here to provide you with the necessary clarity on this matter, catering to anyone considering a color upgrade.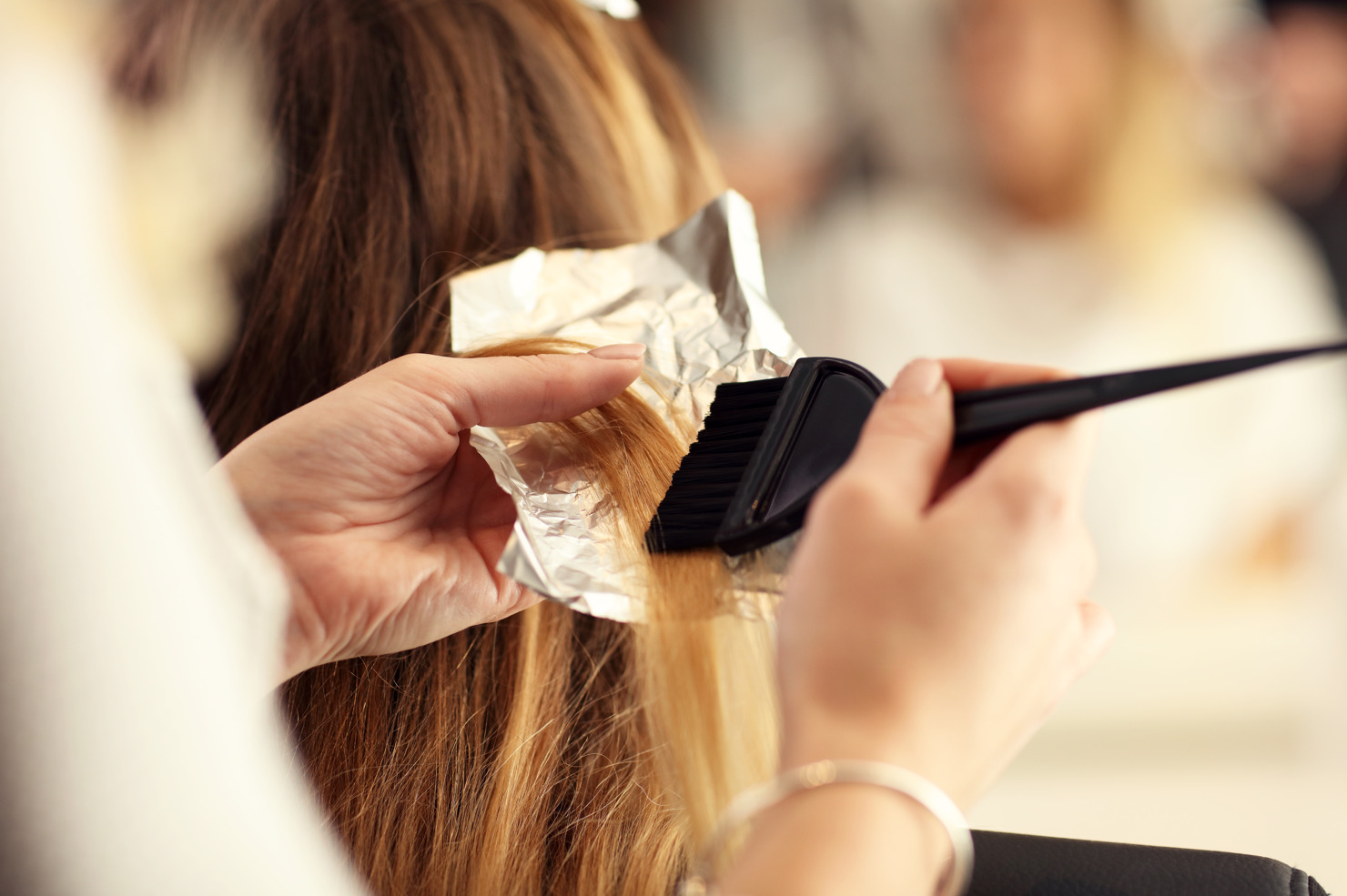 Key Takeaways
When dyeing your hair, freshly washed hair provides a better foundation for consistent and even coverage, especially for all-over color changes or covering gray hairs.
Dirty hair can offer some protection against harsh chemicals in hair dyes, but it's not ideal for coloring as product buildup and oils can impede color penetration.
Consider the specific hair color being used, as certain colors may contain harsh chemicals that strip natural pigments and oils, causing more damage to the hair. Strike a balance between attaining the correct color and keeping your hair and scalp healthy.
For optimal results with semi-permanent hair dye, ensure your hair is clean by washing it immediately or up to 24 hours prior to dyeing. This allows the dye to adhere properly, delivering vibrant and even color while leaving your hair shiny and moisturized.
When using permanent hair dye, avoid applying it to squeaky clean hair. Washing your hair 48 hours before dyeing strikes the right balance, allowing the dye to penetrate deeply without stripping away natural scalp oils, resulting in a painless and effective dyeing experience.
Properly prepare your hair for coloring by eliminating buildup, addressing damage, and deep conditioning to achieve vibrant and long-lasting results.
Allow natural oils to protect your scalp and give a stronger foundation for the hair dye by not washing your hair for 24 to 48 hours before coloring.
Bring visual references of your desired hair color to ensure clear communication with your colorist while remaining open to their professional advice based on your hair's starting condition and natural color.
Maintain open and honest communication with your colorist, sharing accurate information about your hair history to help them choose the most suitable techniques and products, ultimately achieving the best possible outcome for your hair.
Nourish your hair from within by maintaining a balanced diet rich in nutrients such as salmon, eggs, spinach, and nuts.
Master the proper washing technique to keep your hair healthy, including thorough wetting, gentle scalp massage, proper rinsing, and the use of a moisturizing conditioner.
Choose hair care products tailored to your specific hair type, considering factors like oiliness, dryness, or normalcy, and opt for sulfate-free options with nourishing ingredients like argan oil or aloe vera.
Protect your hair from damage by handling wet hair gently, scheduling regular trims to prevent split ends, minimizing heat styling and using heat protectant sprays, and shielding your hair from environmental stressors like the sun, wind, and pollution.
Is It Better to Dye Clean or Dirty Hair?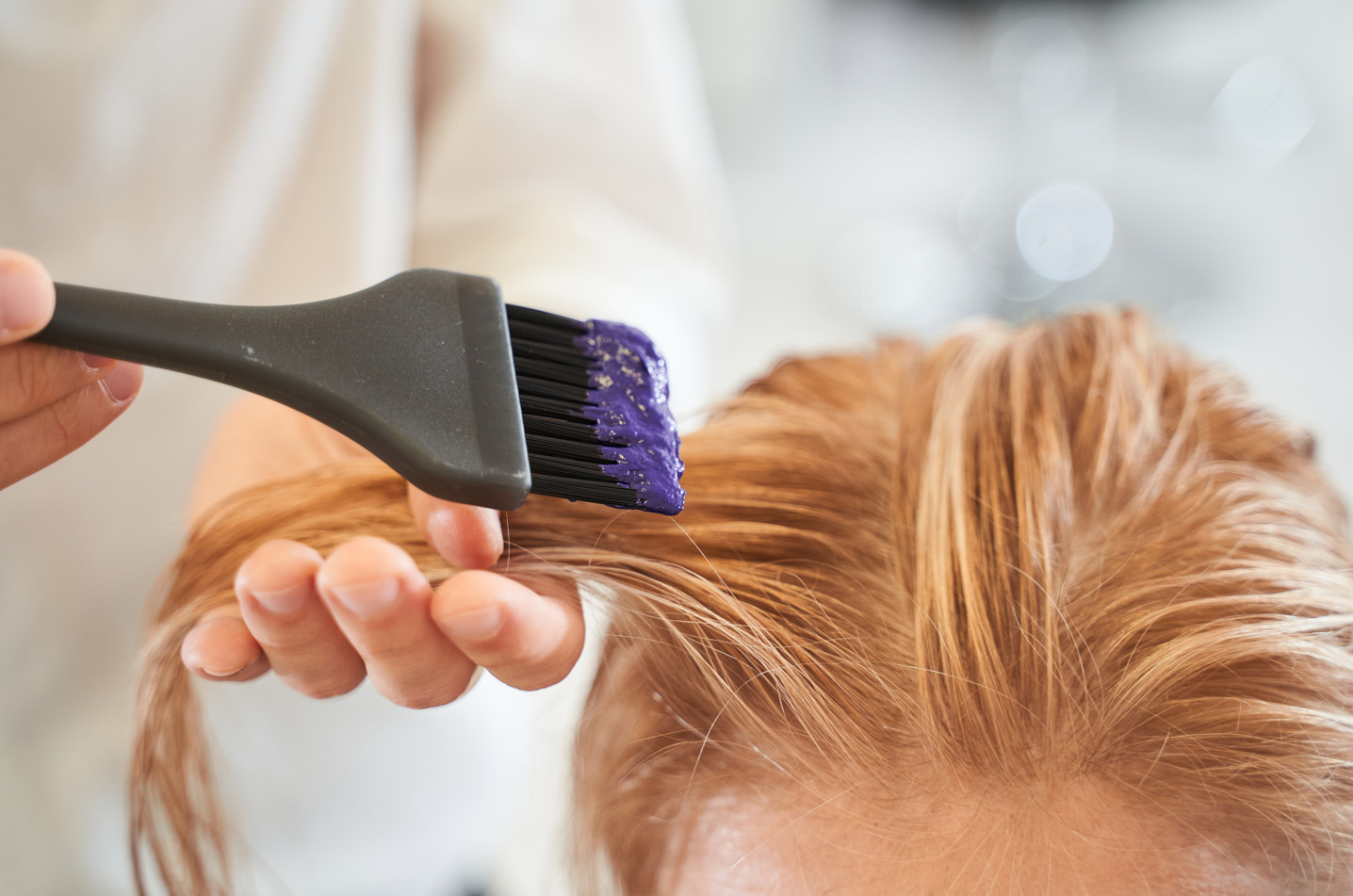 When considering whether to dye your hair clean or dirty, it is important to weigh the benefits and drawbacks. The notion behind coloring dirty hair is that the natural oils present in your hair provide a certain level of protection against the harsh chemicals commonly found in hair dyes. While chemically-based dyes can still penetrate through dirt and product residue, the oils and dirt act as a shield for your scalp.
While this holds true to some extent, it does not mean that dirty hair is ideal for coloring. In fact, it is generally recommended to avoid dyeing squeaky clean hair as well. However, it's important to note that this doesn't mean your hair should be dirty, either.
Optimal results are achieved when the hair color does not have to penetrate through layers of product buildup, dirt, and oil. When your hair is freshly washed, it provides a better foundation for achieving consistent, even coverage. This is especially crucial when undergoing all-over color changes or covering gray hairs.
If you are using a conventional, chemically-based dye, it may be worth prioritizing the health of your hair and scalp by preserving its natural oils. Clean, freshly washed hair is the most receptive to hair color. However, in the case of harsh chemical dyes, proceeding with dirty hair can be recommended to safeguard your hair and scalp from potential damage.
It is important to note that not all hair colors are equal in terms of their impact on your hair and scalp. Certain hair colors can cause more significant damage, as they contain harsh chemicals, fillers, bleaches, and additives that strip the hair of its natural pigments and oils.
What Hair Dye To Use On Clean And Dirty Hair?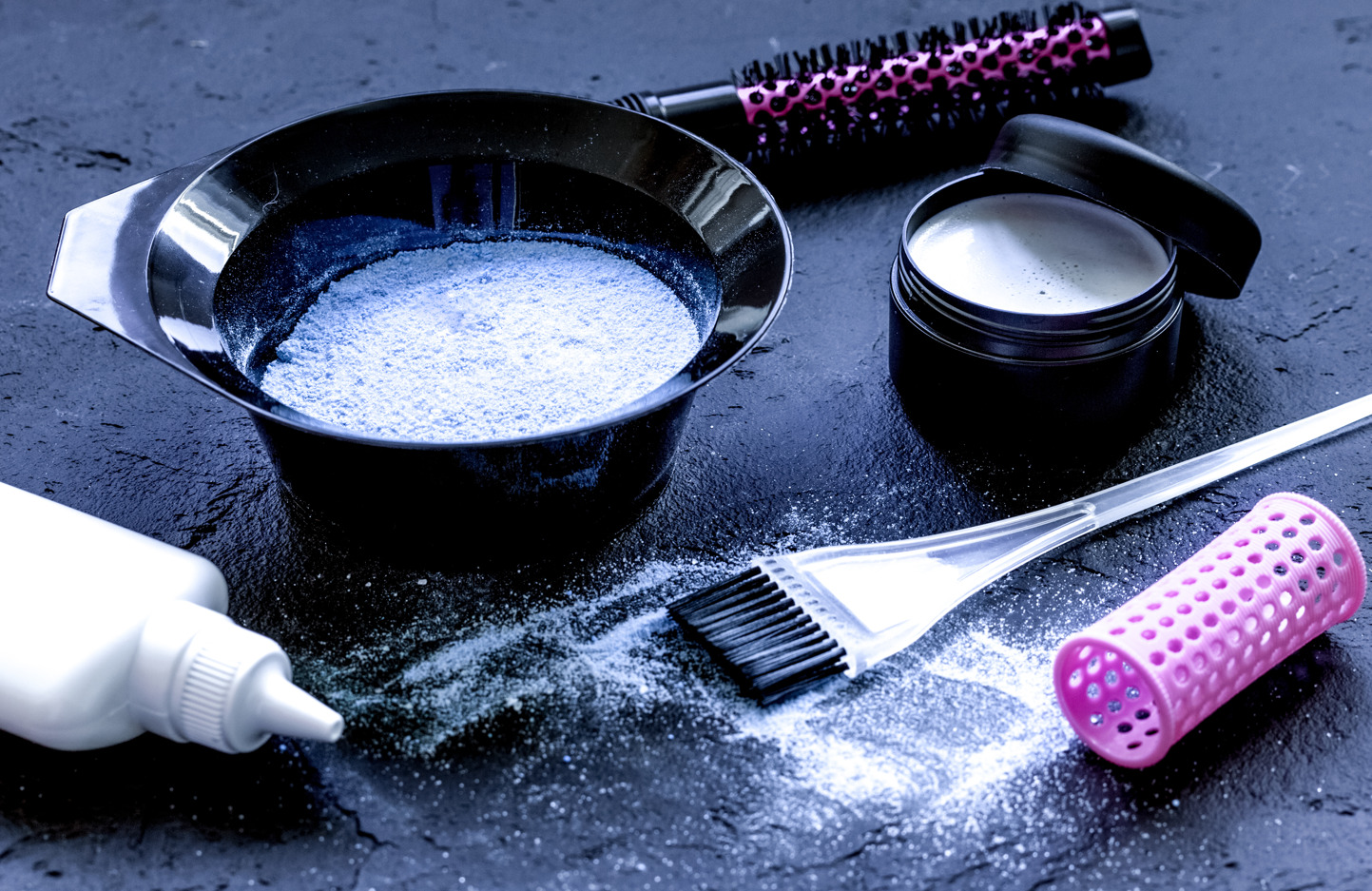 Dyeing your hair is a popular way to transform your look, but knowing whether to apply dye on clean or dirty hair can make a significant difference. Factors such as the type of dye and its ingredients determine the ideal condition of your hair for optimal results. Understanding these considerations ensures a successful and satisfying hair coloring experience.
Semi-Permanent Dyes Should Be Used on Clean Hair
Do you know how to use semi-permanent dyes? The nature of semi-permanent dyes necessitates clean hair for optimal results. Rather than permeating the hair shaft, these dyes stain the outside layers of the hair. Therefore, having a clean canvas ensures that the dye adheres properly and delivers vibrant and even color.
Any residue or coating on the hair can hinder the dye's ability to cling effectively. By washing your hair immediately before or up to 24 hours prior to dyeing, you provide the best conditions for the dye to bond with your hair. Moreover, temporary and semi-permanent dyes often contain conditioning ingredients that leave your hair shiny, moisturized, and more manageable.
Permanent Dyes Should Not Be Used on Clean Hair
Unlike semi-permanent dyes, permanent dyes have different requirements regarding cleanliness. These dyes typically contain ammonia, which is used to open up the hair cuticles and allow the dye to penetrate deeply. As a result, having squeaky clean hair before applying permanent dye is not necessary.
Excessive cleanliness can strip away the natural oils on the scalp and cause scalp irritation or burning when the dye sits on the hair. However, if the hair is visibly dirty with product buildup, the dye may not work as intended. To strike the right balance, it is recommended to wash your hair 48 hours before using a permanent dye. This timeframe allows the scalp to replenish its protective oils, ensuring a painless and effective dyeing experience.
How to Prepare Your Hair for Coloring? A Comprehensive Guide
Are you ready to transform your look and embrace a new hair color? Before diving into the exciting world of hair coloring, it's crucial to prepare your hair properly. Taking the time to get your tresses in optimal condition will ensure vibrant, long-lasting results. In this article, we will guide you through essential steps to prepare your hair for coloring, helping you achieve the hair color of your dreams.
Get Rid of Buildup and Clarify Your Hair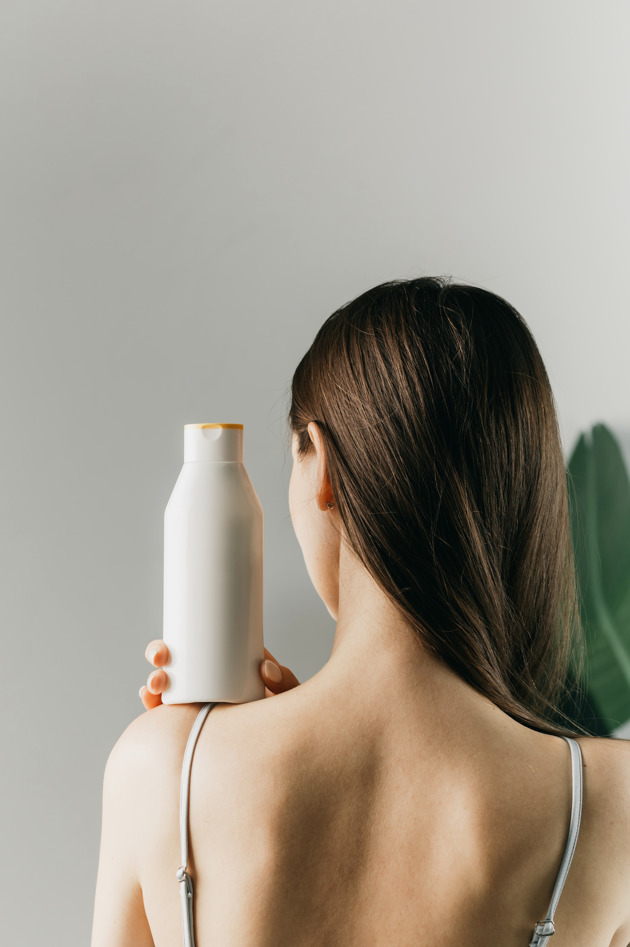 To begin the preparation process, it's important to eliminate any product buildup, oils, and environmental pollutants from your hair. Over time, these residues can create a barrier that hinders the absorption and effectiveness of hair dye. Start by using a clarifying shampoo specifically designed to remove impurities. Massage the shampoo gently into your scalp and through your hair, paying special attention to the roots and lengths. Rinse thoroughly to ensure all traces of buildup are removed. This step will create a clean canvas for the hair dye, allowing it to penetrate more evenly and produce vibrant results.
Got Damage? Just Add Protein and a Haircut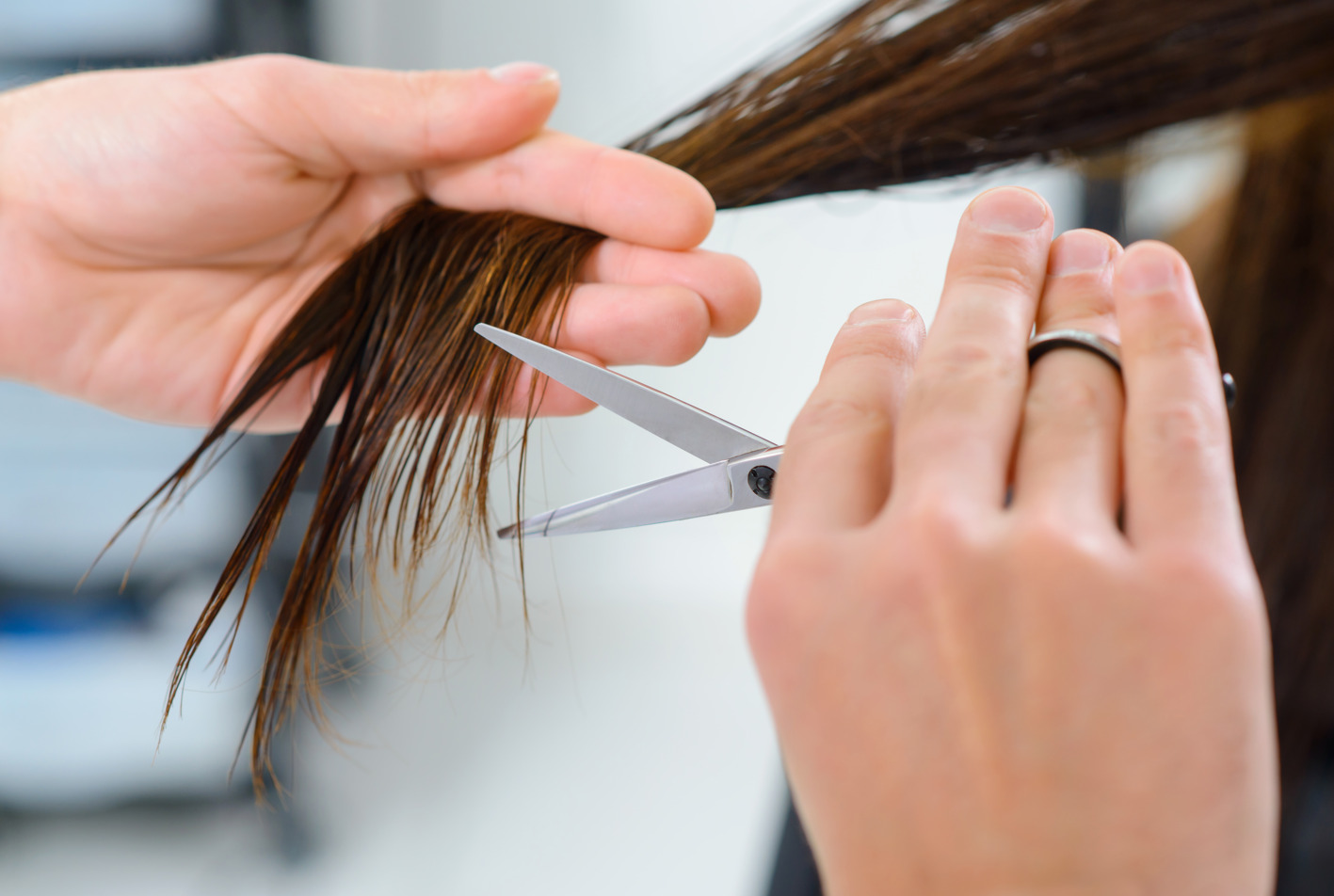 If your hair is damaged, it's crucial to address these issues before coloring to prevent further damage and achieve optimal color results. Schedule a haircut to eliminate split ends and restore your hair's health. Trimming damaged ends will promote hair growth and prevent the color from appearing dull or uneven. Additionally, consider incorporating protein-rich treatments into your hair care routine. Protein helps strengthen and fortify the hair shaft, making it more resilient and less prone to breakage during the coloring process. Look for protein-based hair masks or treatments and apply them according to the product instructions.
Deep Condition Your Hair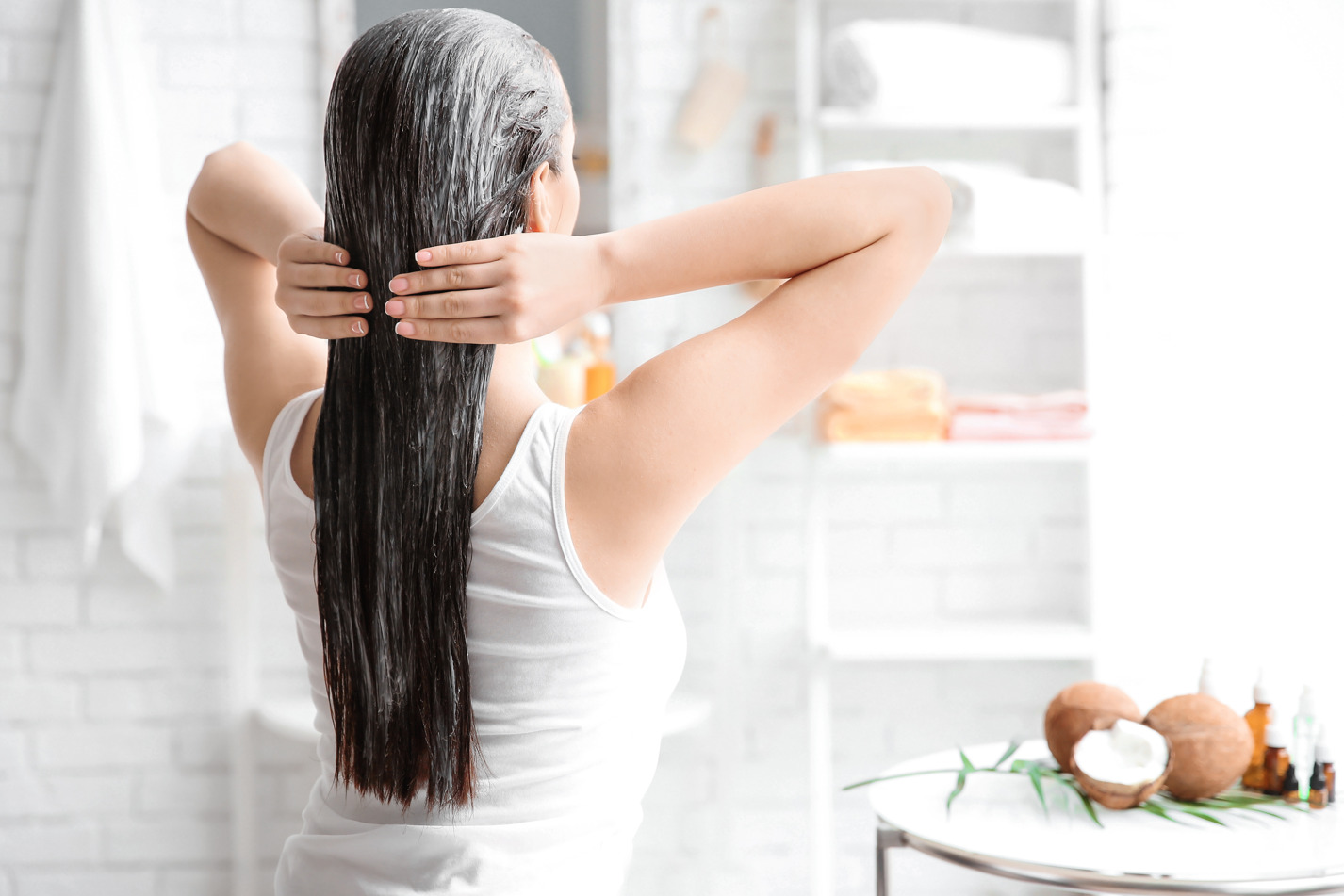 Deep conditioning plays a vital role in preparing your hair for coloring. This step helps replenish moisture, restore softness, and enhance the overall health and manageability of your hair. Choose a deep conditioning treatment suitable for your hair type and concerns, such as one that targets hydration, repair, or color protection. Apply the deep conditioner generously from the roots to the ends, ensuring every strand is coated. For maximum effectiveness, cover your hair with a shower cap or towel and leave the treatment on for the recommended duration. This allows the nourishing ingredients to deeply penetrate the hair shaft, nourishing and revitalizing your hair in preparation for the coloring process.
The Last Shampoo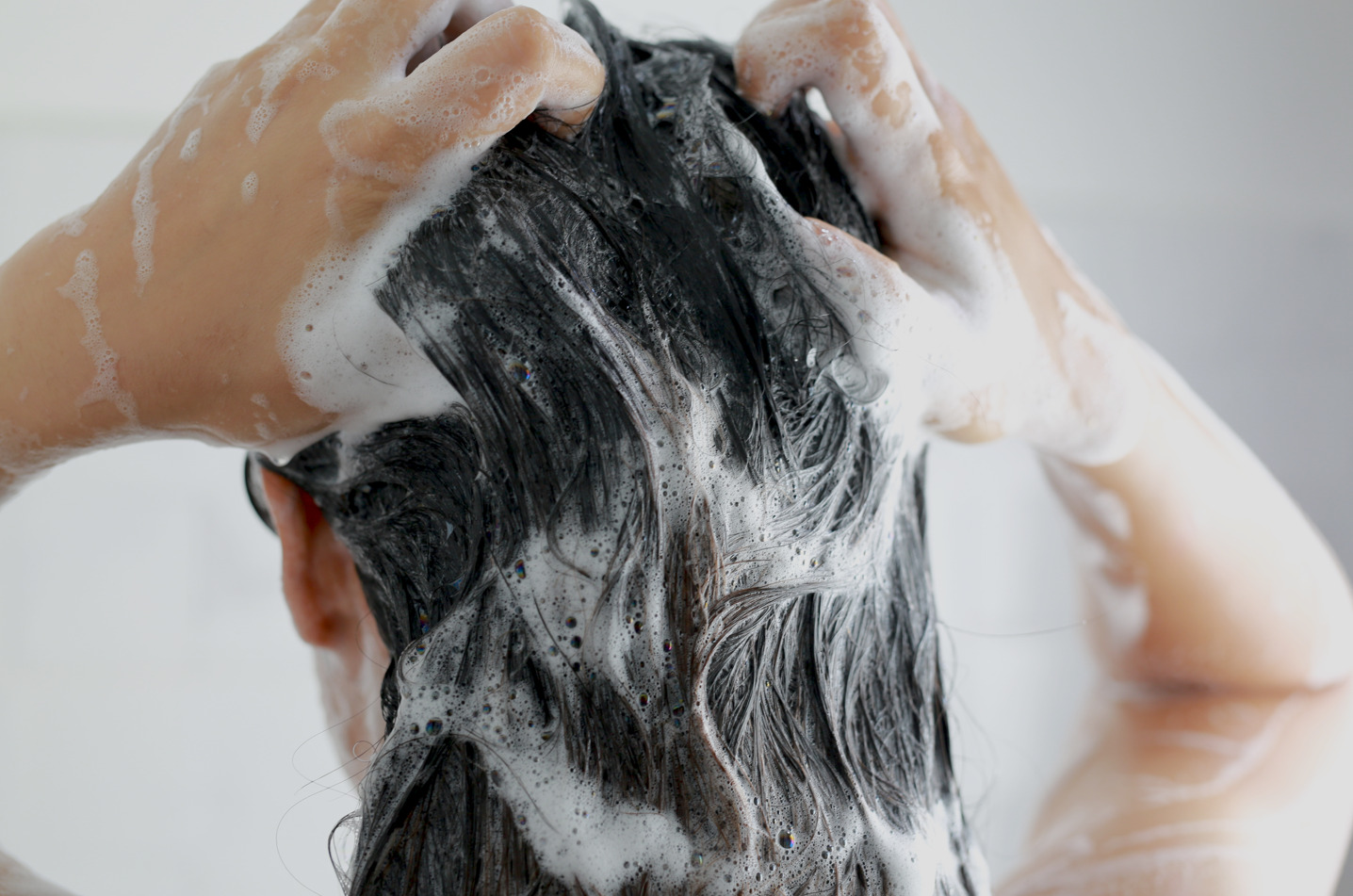 In the 24 to 48 hours leading up to your coloring appointment, it's best to refrain from washing your hair. This timeframe allows your scalp to build up a natural protective layer of oils, which serves as a barrier against potential irritation caused by the hair dye. By avoiding shampooing directly before your appointment, you provide a better foundation for the hair dye to adhere to, resulting in more even and long-lasting color. If necessary, you can use a dry shampoo or simply rinse your hair with water to freshen it up without stripping away the natural oils completely.
Bring Photos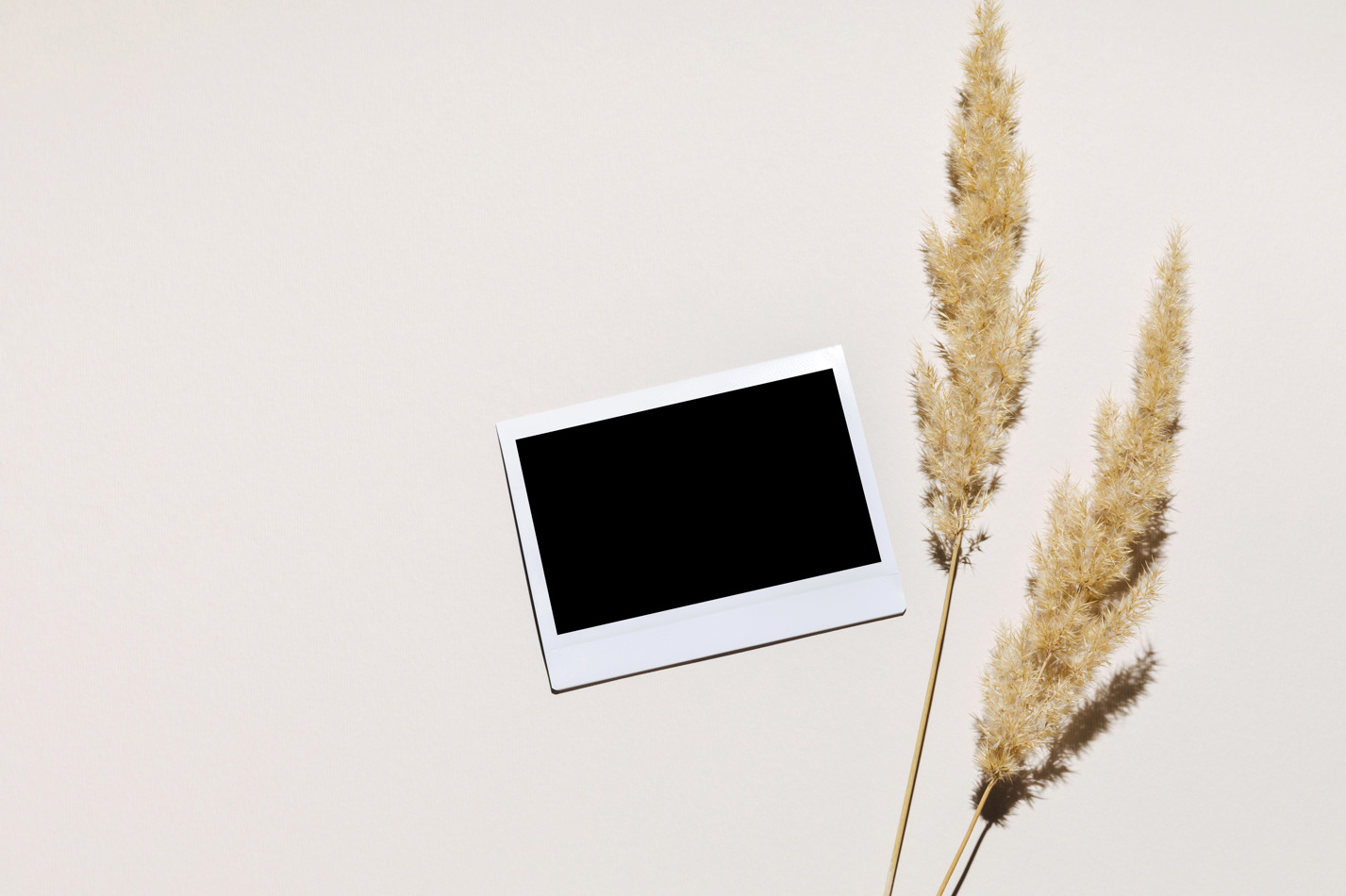 When communicating your desired hair color to your colorist, visual references can be immensely helpful. Bringing photos of the hair color you want to achieve allows you and your colorist to be on the same page and ensures a clear understanding of your desired outcome. Choose pictures that showcase the specific shades, highlights, or overall look you aspire to achieve. While it's essential to have a visual reference, it's important to keep in mind that the starting condition and natural color of your hair may influence the final result. Therefore, be open to your colorist's professional advice and suggestions to achieve the best possible outcome for your hair.
Honesty is the Best Policy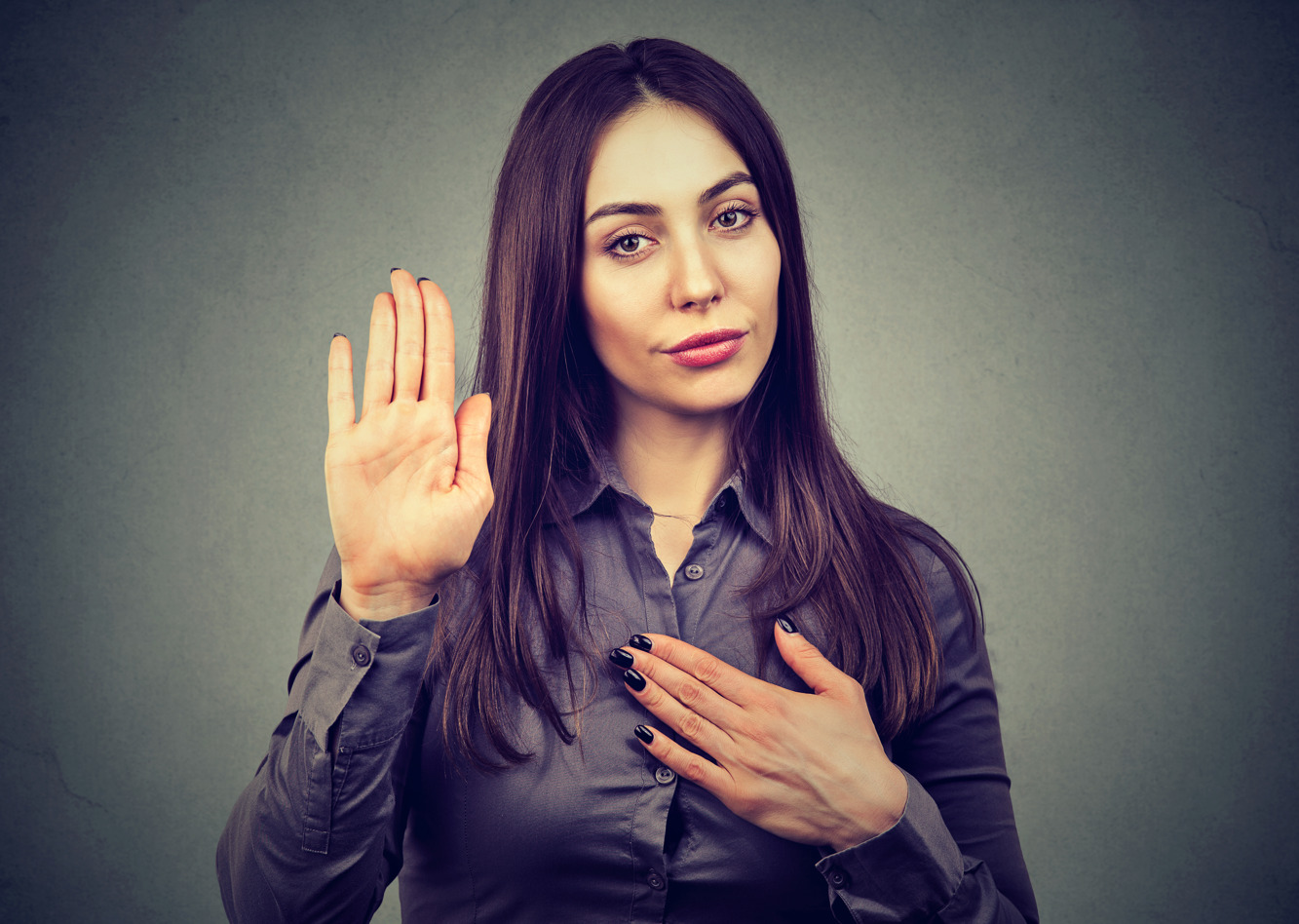 Maintaining open and honest communication with your colorist is paramount. It is crucial to provide accurate information about your hair history to help your colorist assess your hair's current condition and determine the most suitable coloring techniques and products. Inform your colorist about any previous color treatments, chemical processes, or hair products you have used in the past. This information will assist them in avoiding potential adverse reactions or undesired color outcomes. Honesty and transparency create a foundation for a successful coloring experience, allowing your colorist to tailor their approach to your hair's unique needs and characteristics.
Unlock the Secrets to Successful Haircare: Your Ultimate Guide
Welcome to the world of flawless hair! Your journey towards luscious locks begins here. In this article, we will delve into the depths of haircare, equipping you with invaluable tips and tricks to achieve and maintain the healthy and beautiful hair you've always dreamed of. Get ready to unleash your hair's true potential and turn heads wherever you go. Let's dive in!
Nourish from Within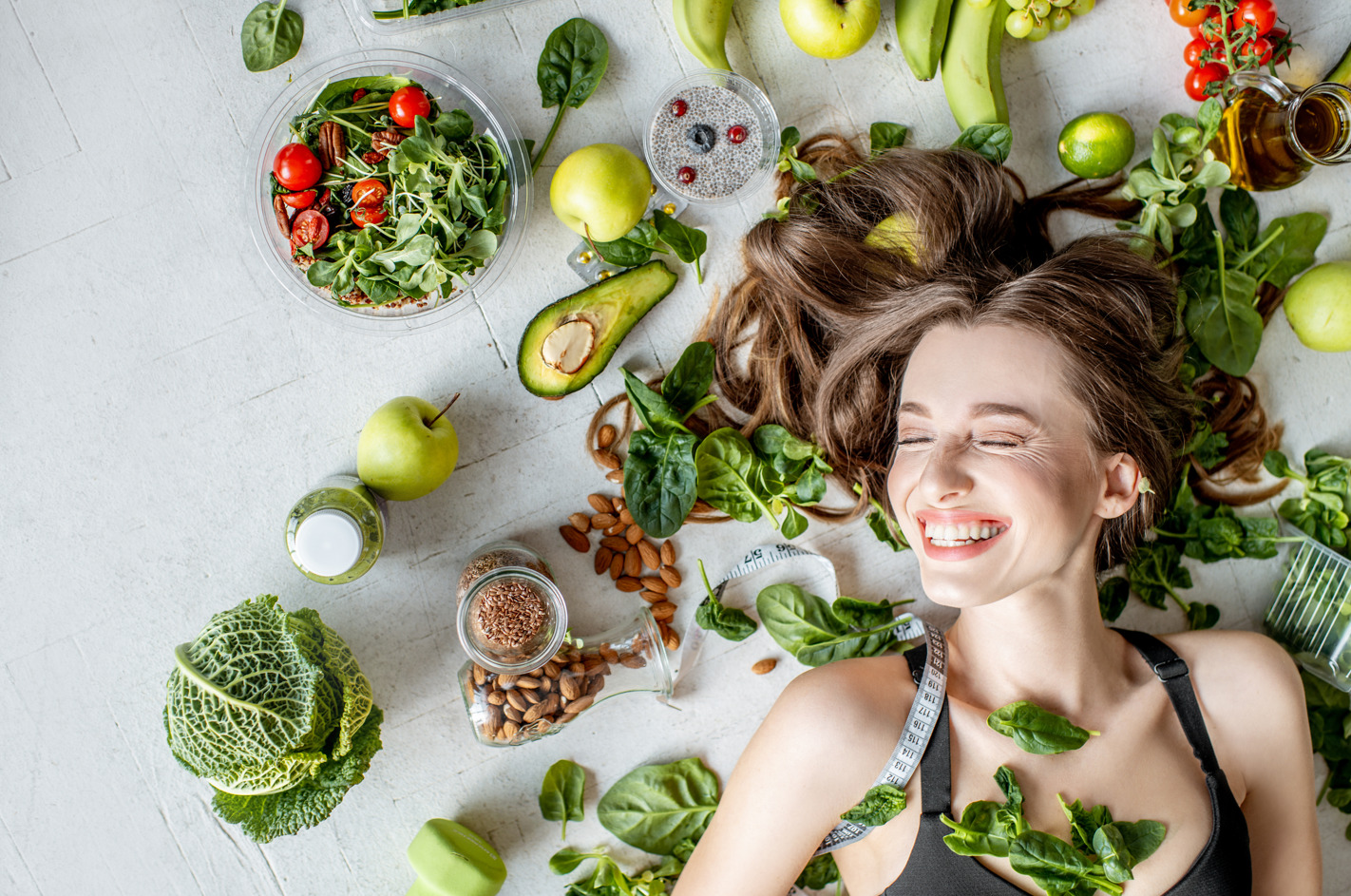 To ensure your hair radiates with vitality, it's essential to nourish them from within. Incorporate a well-balanced diet rich for hair in vitamins, minerals, and proteins. Foods like salmon, eggs, spinach, and nuts are packed with nutrients that promote hair health.
Salmon is renowned for its omega-3 fatty acids, which effectively moisturize the scalp, diminish dryness, and foster hair growth. Eggs are an excellent biotin source, a B vitamin that fortifies hair fibers. Abundant in iron, vitamin A, and vitamin C, spinach facilitates sebum production, acting as a natural hair conditioner. Nuts supply vital fatty acids and vitamin E, supporting the well-being of both the scalp and hair.
Proper Washing Technique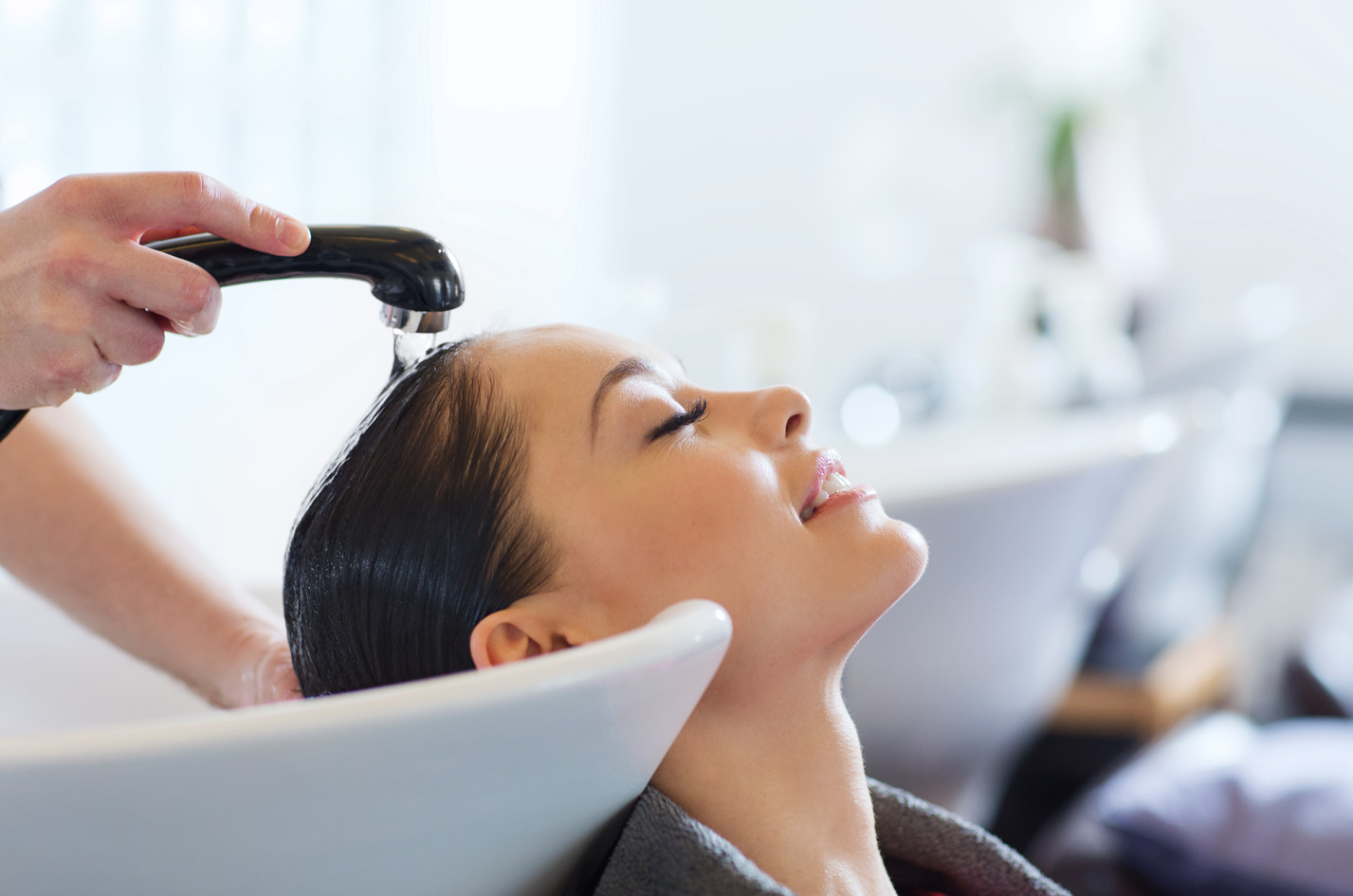 Mastering the art of washing your hair is crucial. Start by wetting your hair thoroughly with lukewarm water, allowing it to absorb moisture. Apply a small amount of shampoo to your palm, lather it, and gently massage your scalp in circular motions. Take the time to massage your scalp to stimulate blood circulation and promote hair growth.
Rinse thoroughly, ensuring no residue remains. Follow with a conditioner, focusing on the mid-lengths and ends of your hair. Conditioner helps replenish moisture, reduces frizz, and improves manageability. Leave the conditioner on for a few minutes before rinsing again and patting your hair dry with a soft towel.
Choose the Right Hair Care Products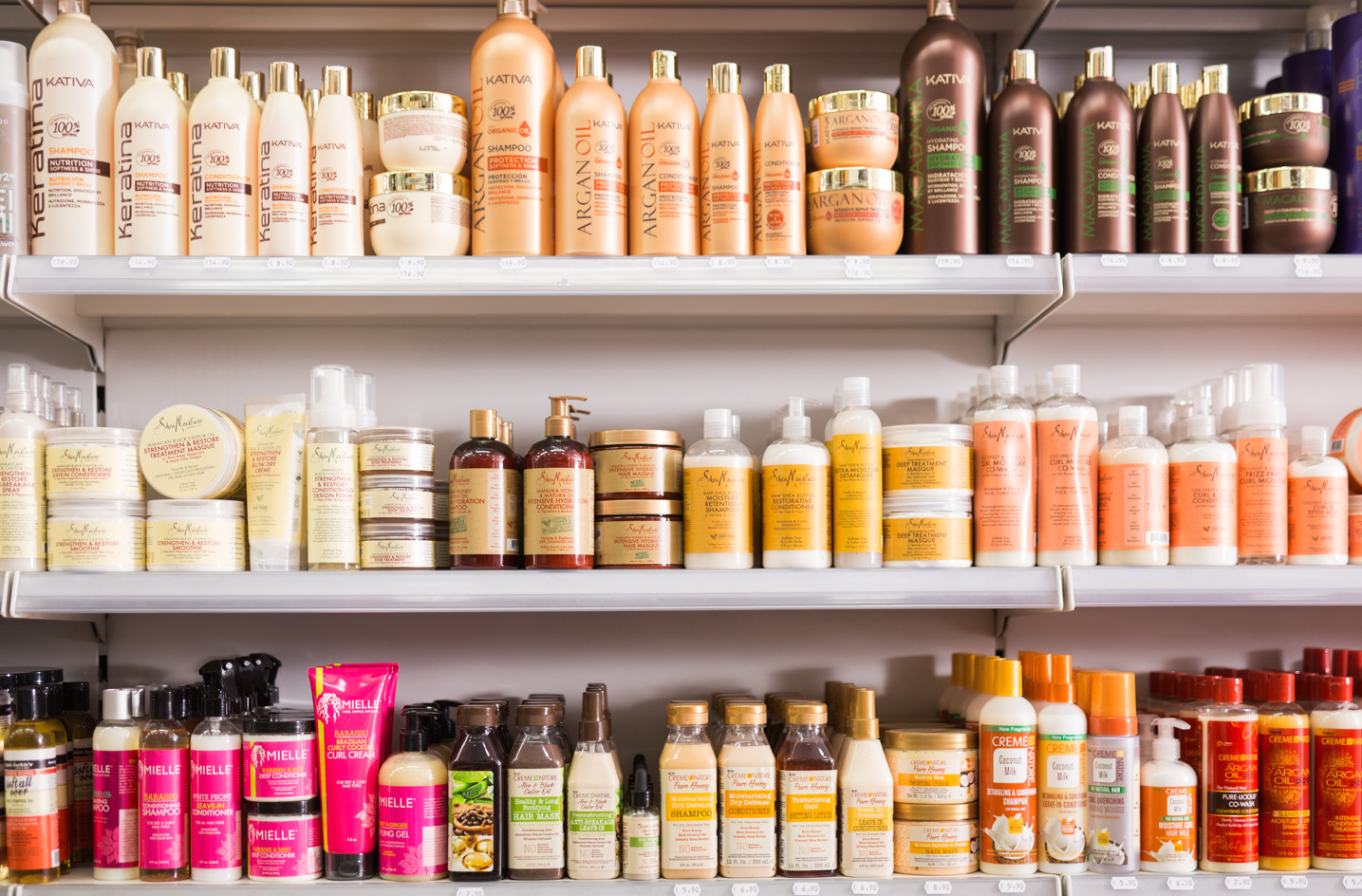 With an overwhelming array of haircare products available, selecting the right ones can be daunting. Understand your hair type, whether it's oily, dry, or normal, and choose products tailored to its specific needs. If you have oily hair, opt for a gentle, clarifying shampoo that removes excess oil without stripping away natural moisture. For dry hair, look for moisturizing shampoos and conditioners that provide deep hydration.
Normal hair can benefit from balanced formulas that maintain moisture levels without causing oiliness. Sulfate-free shampoos are a great option as they are gentler and won't strip your hair of its natural oils. Additionally, choose products containing nourishing ingredients like argan oil, keratin, or aloe vera to promote hair strength, shine, and overall health.
Be Gentle with Wet Hair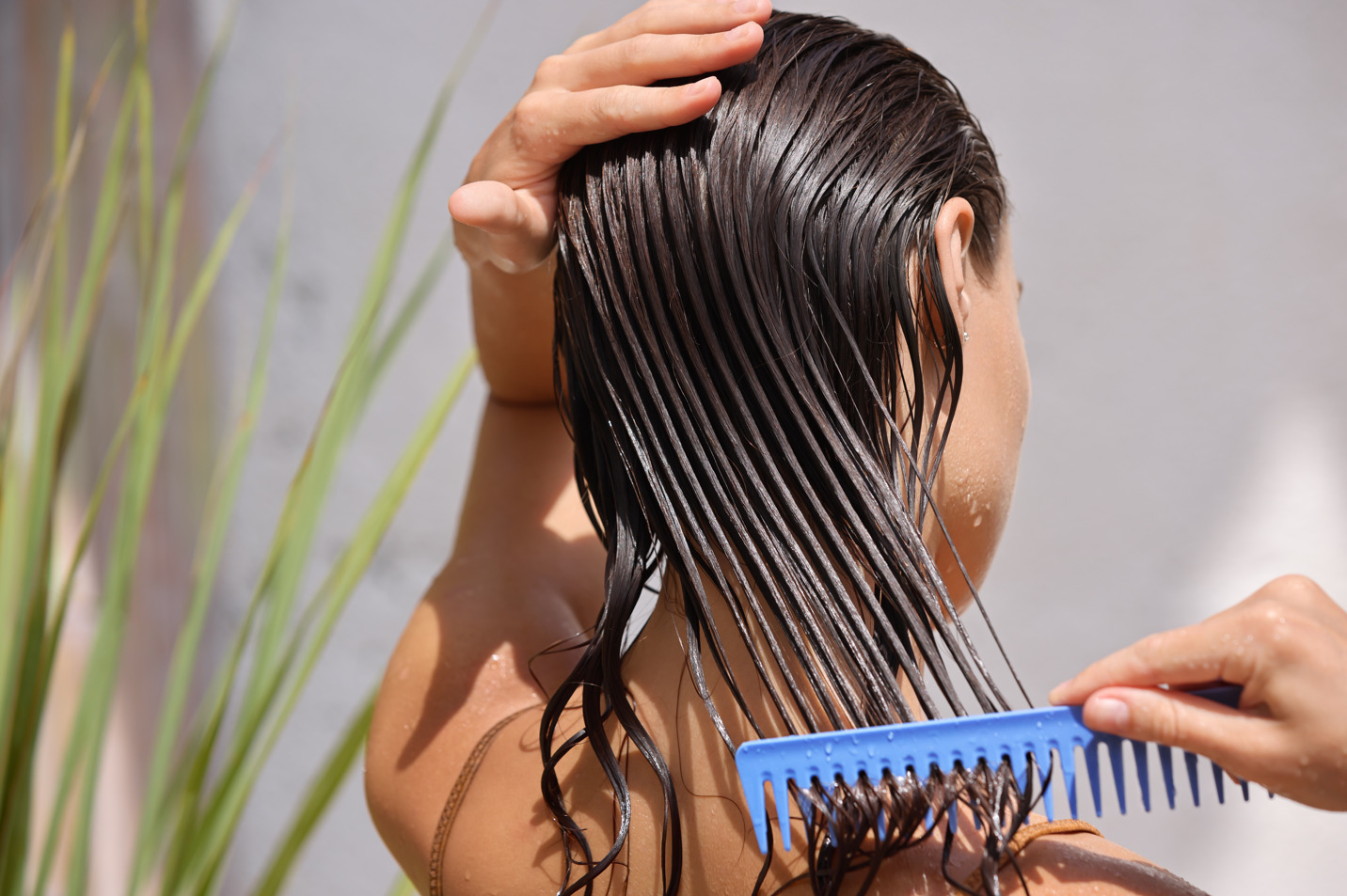 Your hair is at its most fragile state when it's wet, so handle it with care. Avoid vigorous towel-drying, as it can lead to breakage and frizz. Instead, gently squeeze out excess water using a microfiber towel or an old t-shirt. These materials are softer and cause less friction on the hair.
To avoid extra effort and breakage, detangle your hair using a wide-toothed comb, beginning at the ends and gradually working your way up. If your hair is prone to tangling, use a leave-in conditioner or detangling spray.
Regular Trims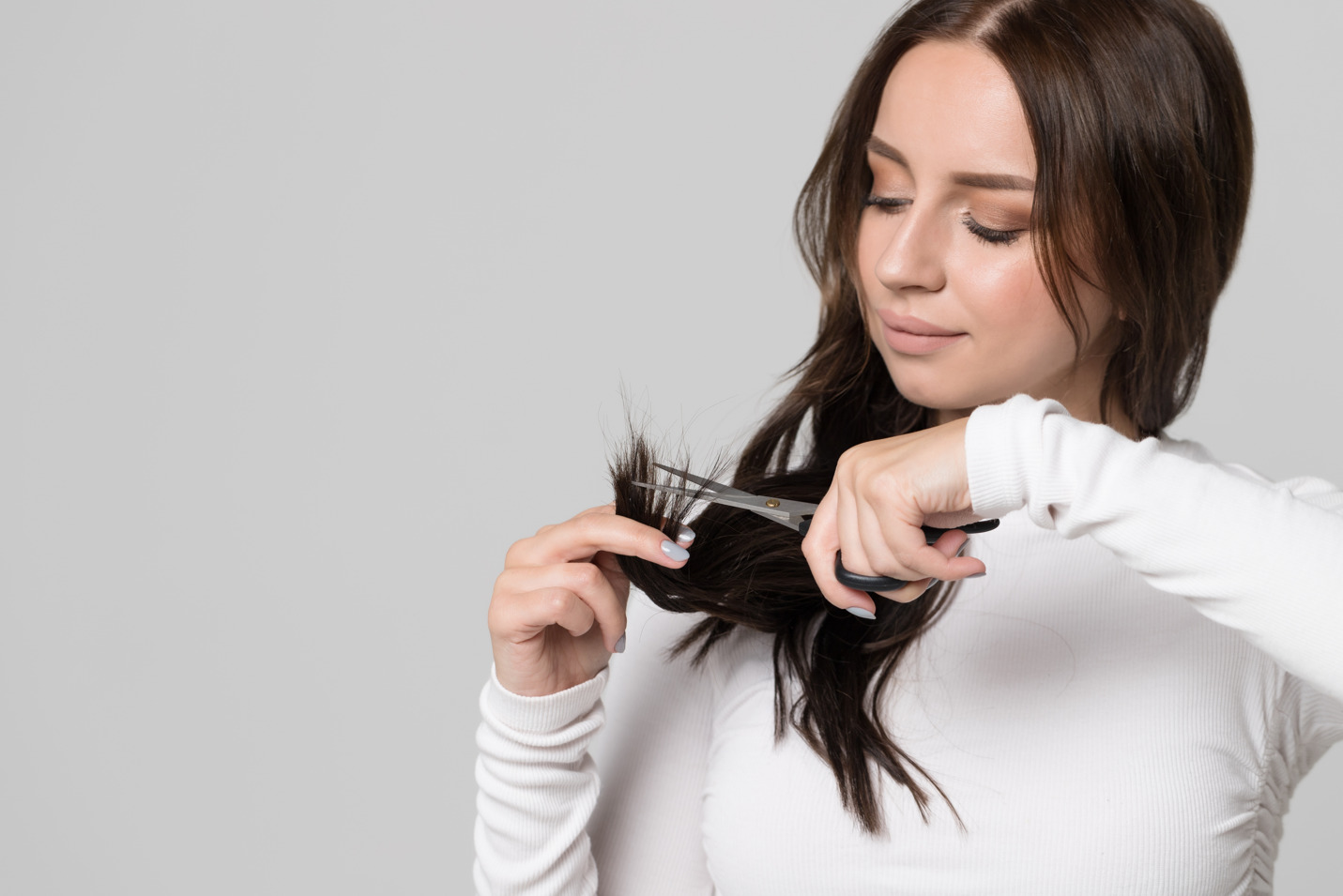 Trimming your hair regularly is a secret weapon for maintaining healthy locks. It helps prevent split ends from traveling up the hair shaft, keeping your hair looking fresh and vibrant. Aim for a trim every 6-8 weeks to maintain the desired length while promoting overall hair health.
Regular trims also help shape your hair and prevent it from looking dull and lifeless. If you're growing your hair out, communicate your goals with your stylist to ensure they trim only what's necessary while preserving the length.
Heat Styling with Care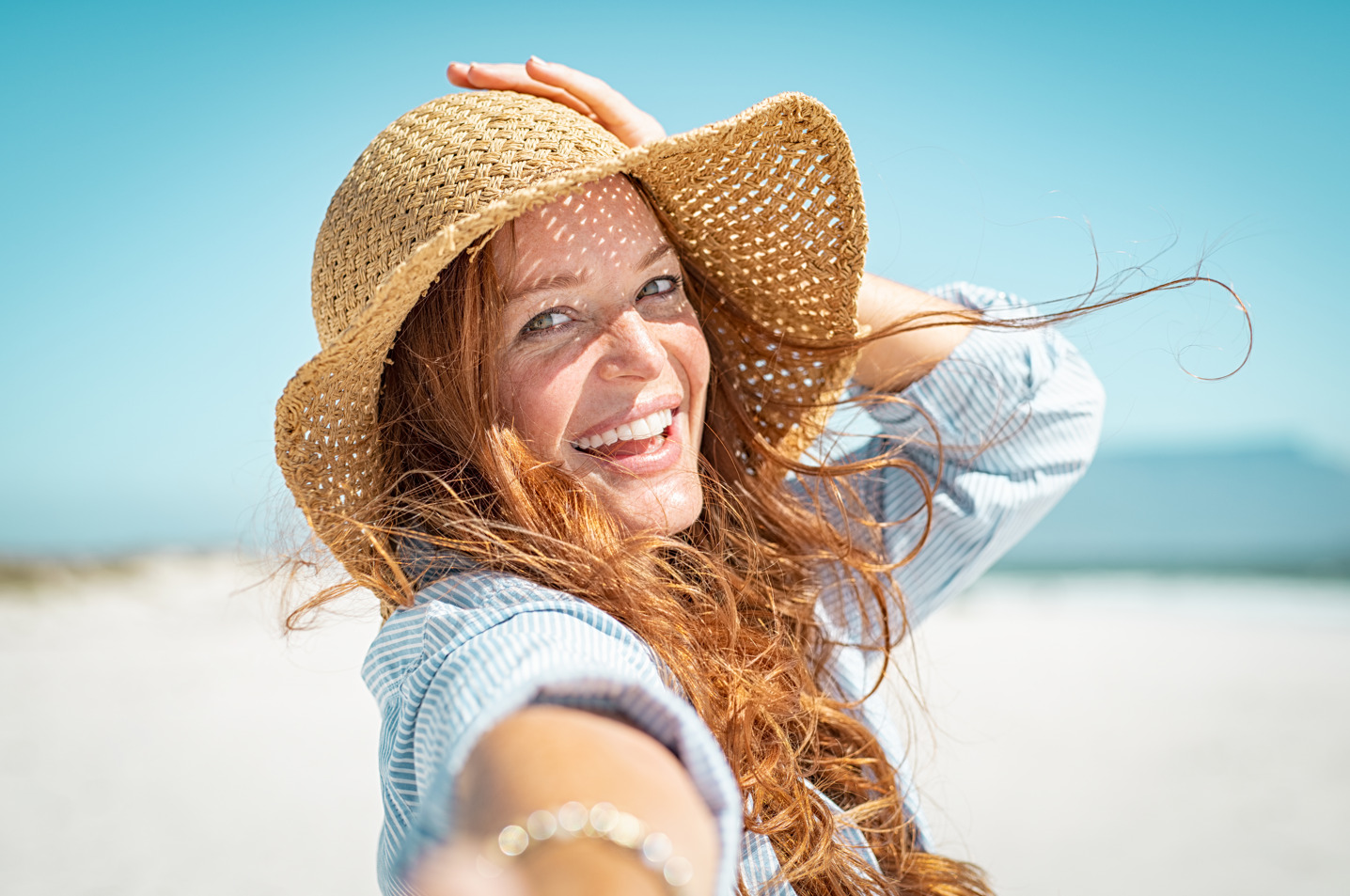 Styling devices like flat irons, curling wands, and blow dryers have the ability to change your appearance, but excessive heat can cause significant damage to your hair. When feasible, it is advisable to let your hair dry naturally without any external heat. However, if you need to use heat styling tools, it is crucial to apply a heat protectant spray beforehand to reduce the potential harm caused.
These sprays create a barrier between your hair and the heat, reducing moisture loss and preventing heat-related damage. Set the tools to a lower temperature to avoid excessive heat exposure. Remember to give your hair occasional breaks from heat styling to allow it to recover and maintain its natural strength and shine.
Protect from Environmental Stressors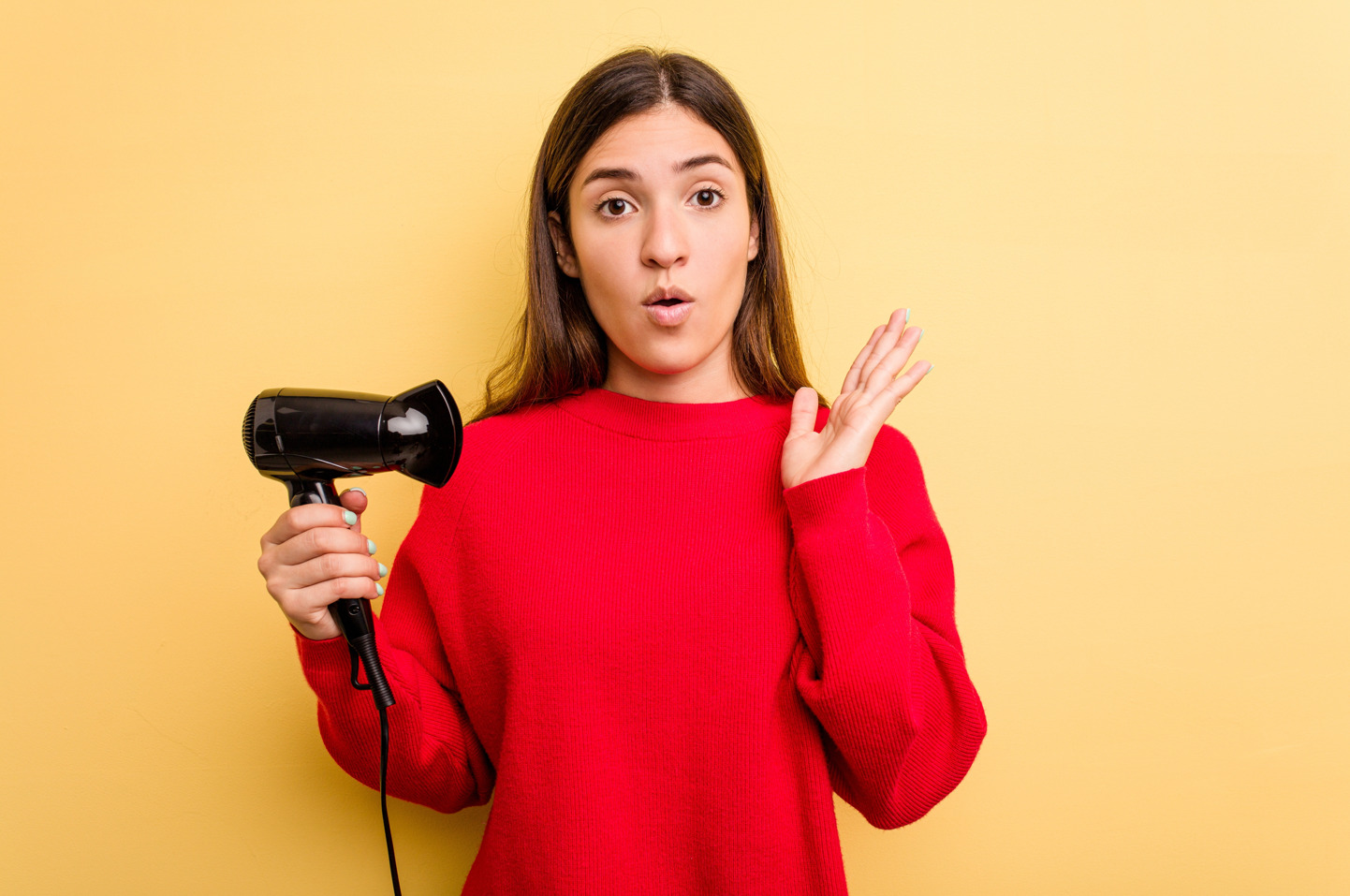 Your hair's health can be negatively impacted by heat, wind, and pollution. Shield your locks from these stressors by wearing a wide-brimmed hat or using a UV-protective hair spray when spending prolonged periods outdoors. The hat provides shade, reducing sun exposure and protecting your hair from harmful UV rays.
UV-protective hair sprays contain ingredients that form a protective barrier on your hair, shielding it from the sun's damaging effects. Additionally, consider tying your hair up or using a silk scarf to protect it from harsh winds and pollution. Silk scarves create a barrier that minimizes friction and helps retain moisture, reducing frizz and breakage.
Treat Your Hair to Deep Conditioning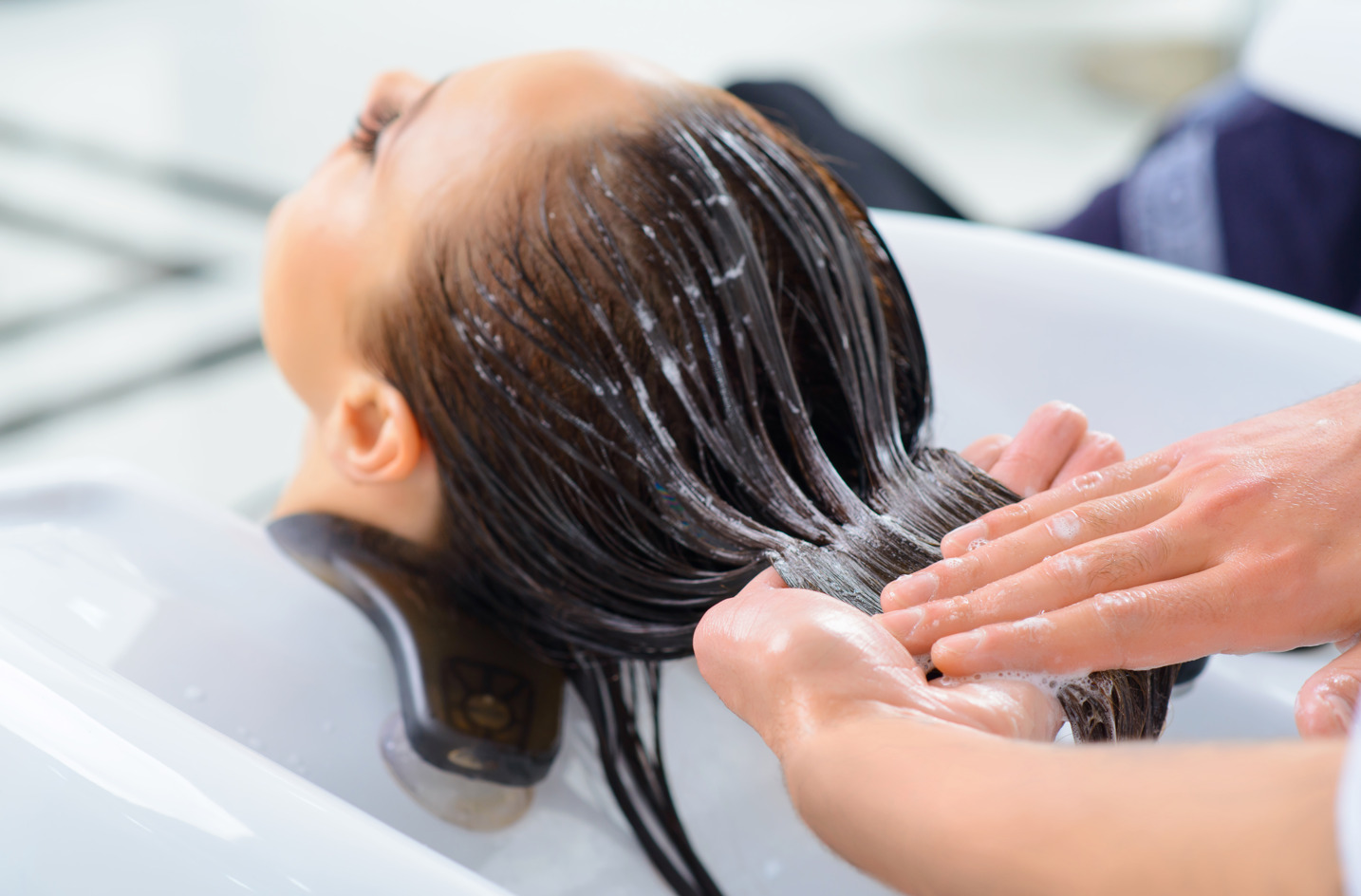 Indulge your hair in a luxurious deep conditioning session on a weekly basis, at the very least. Such treatments offer a delightful infusion of moisture, mend any harm, and rejuvenate the natural luster. Following your shampoo routine, generously apply a deep conditioner to damp hair, with special attention to the middle and lower sections.
Massage the product into your hair and leave it on for the specified time, allowing it to penetrate deeply. Consider using a shower cap or wrapping your hair in a warm towel to enhance the conditioning process. Rinse thoroughly, ensuring no product residue remains. Your hair will thank you for the nourishment it receives, appearing revitalized and rejuvenated.
FAQs
Should I use a conditioner before dyeing my hair?
Avoid using conditioner immediately before dyeing your hair. Conditioners can create a barrier on the hair strands, making it more difficult for the dye to penetrate evenly. It's best to skip conditioner before the dyeing process.
Can I dye my hair if I have styling products in it?
It's advisable to avoid dyeing hair that has styling products in it. Styling products like gels, mousses, and hairsprays can leave residues on the hair, which can interfere with the dyeing process and affect the color outcome. Wash your hair thoroughly before dyeing it to remove any product residues.
Is it necessary to dry my hair before dyeing it?
It's recommended to dye your hair when it's clean and damp, not soaking wet or completely dry. Damp hair allows for better absorption of the dye. If your hair is too wet, it may dilute the dye, and if it's too dry, the dye may not spread evenly.
Can I dye my hair immediately after washing it?
It's generally better to wait until your hair is slightly damp, not dripping wet, after washing it. This allows for better dye absorption and distribution. If your hair is too wet, the excess water may dilute the dye, affecting the color results.
Will dyeing dirty hair cause damage?
Dyeing dirty hair itself doesn't cause damage, but the presence of oils and product residues can potentially affect the hair's ability to absorb moisture and nutrients from the dye. It's always best to start with clean hair to ensure optimal color results.
Does the type of hair dye affect whether I should dye clean or dirty hair?
Regardless of the type of hair dye (permanent, semi-permanent, or temporary), it's generally recommended to apply it to clean hair. Clean hair provides a better surface for the dye to adhere to and allows for more predictable color results.
Can I color my hair right after using a clarifying shampoo?
It's not a good idea to color your hair just after using a clarifying shampoo. Clarifying shampoos are intended to eliminate product buildup and residues, but they can also remove natural oils from your hair, which is good during the dying process. It's advisable to wait a day or two after using a clarifying shampoo before drying your hair.
Should I wash my hair with hot or cold water before dyeing it?
It's best to wash your hair with warm water before dyeing it. Warm water helps to open up the hair cuticles, allowing the dye to penetrate more effectively. Hot water should be avoided since it might strip away natural oils and produce dryness. Before dying, finish with a cool rinse to help seal the cuticles.
Can I dye my hair if I have an oily scalp?
If you have an oily scalp, it's even more important to wash your hair before dyeing it. Oils on the scalp can migrate to the hair strands, creating a barrier that hinders dye absorption. Clean hair ensures that the dye can penetrate the strands without interference from excess oil.
Is there a specific timeframe between washing my hair and dyeing it?
There is no strict timeframe between washing your hair and dyeing it. However, it's generally recommended to dye your hair within a day or two after washing it. This allows your hair to retain some natural oils that are beneficial for the dyeing process.
Can I dye my hair if I have a dry scalp?
If you have a dry scalp, it's important to moisturize and nourish your scalp and hair before dyeing. Dryness can make the hair more porous, leading to uneven color absorption. Use a moisturizing conditioner or hair mask to hydrate your hair and scalp prior to dyeing.
What should I do if I accidentally dyed my hair without washing it first?
If you accidentally dye your hair without washing it first, don't panic. Rinse your hair thoroughly with lukewarm water as soon as possible to remove any excess dye. Once your hair is clean and dry, assess the color outcome and consult a professional hairstylist if needed.
Can I dye my hair if I have recently applied hair treatments?
It's generally best to wait for a few days after applying any hair treatments, such as relaxers, perms, or keratin treatments, before dyeing your hair. Hair treatments can alter the hair's structure and porosity, which may affect how the dye interacts with the hair.
Are there any benefits to dyeing dirty hair?
Dyeing dirty hair intentionally is not commonly recommended, as it can lead to unpredictable results. However, some individuals with very porous hair or certain hair types may find that dyeing dirty hair helps to achieve a more vibrant or intense color. It's important to consult with a professional stylist before attempting to dye dirty hair to minimize potential risks.