Being able to master the world of hair care and styling might make it extra difficult to find the perfect color to hide orange hair. You know how it is – you experiment with different hair dyes, hoping for a gorgeous new color, but end up with orange hair instead. It's not exactly the look you were going for, right?
Well, here's the deal. Orange tones can be a real pain to get rid of, and they can stubbornly stick to your hair even after dyeing it. So, what's the solution? How can you transform your pumpkin-hued locks into something more fabulous and flattering?
The first thing to understand is color theory. It's like a secret code that helps you determine which colors work together and which can cancel each other out. By knowing a bit about color theory, you can find the perfect color to cover up that orange disaster. But don't worry; you don't need to be an expert to make it work!
So, let's dive into the world of colors and find out how you can say goodbye to orange hair and hello to a hair color that truly makes you shine!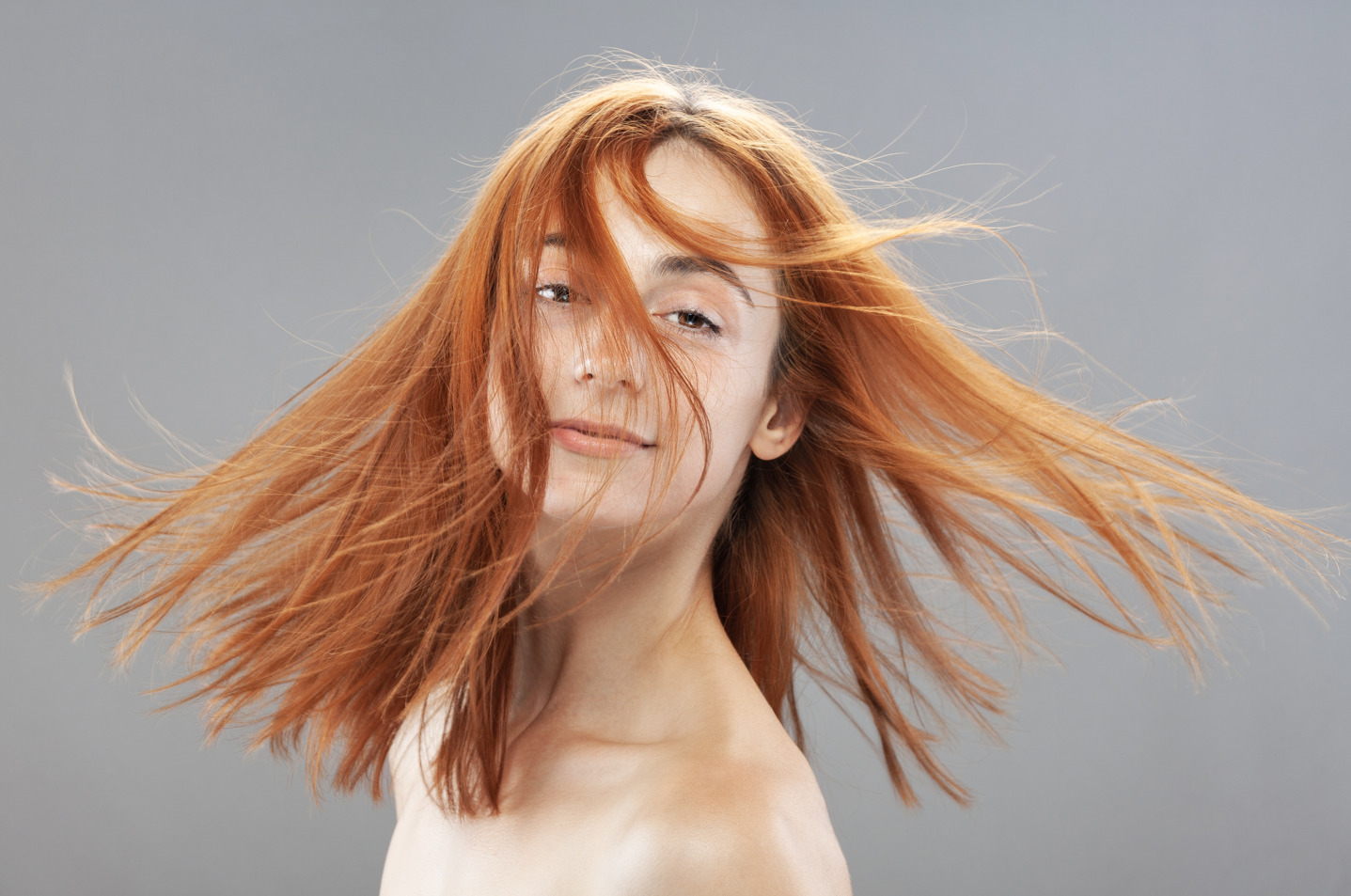 Key Takeaways
To effectively conceal orange hair, understanding the color wheel and selecting hair dye with opposite colors like blue and purple is crucial.
Seeking professional advice, using high-quality products, and being patient in the process can lead to successful color correction.
Ash-blonde, cool brown, pearl or platinum blonde, and natural blue-black are ideal choices for neutralizing orange tones in your hair, offering a balanced and natural appearance.
For those seeking a more striking transformation, indigo, electric blue, and vibrant red hair colors can create captivating looks that effectively cover orange hues.
Deep violet, plum, and burgundy shades provide depth, sophistication, and allure while effectively counteracting unwanted warmth, allowing for a unique and elegant hair color transformation.
When all else fails, black hair dye offers a dramatic contrast to orange tones, providing a bold and sleek appearance that never goes out of style.
Combat brassy, orange hair by using purple or blue shampoo, which contains pigments to neutralize unwanted tones. Apply once or twice a week and leave on briefly before rinsing.
Consider toning your hair with semi-permanent dyes to intensively correct color and counteract brassiness. Consult a professional colorist for guidance on choosing the right toner and application process.
Protect your hair from heat damage and minimize brassiness by using heat protectant sprays or serums before styling and opting for moderate temperature settings on heat tools.
Shield your hair from sun exposure by wearing hats or scarves outdoors, and use hair products with UV filters to prevent fading and brassy tones.
Limit exposure to chlorine and saltwater, rinse thoroughly after swimming, and use clarifying shampoo to remove buildup.
Toning is different from dyeing; it forms a surface layer on light hair, counteracting undesired tones from bleaching, while dyeing alters hair color by penetrating it.
Seek a professional hairstylist for the best results, as they can analyze your current hair color, choose the right toner shade, and apply it effectively.
For temporary toning, try glossing toners or toning shampoos with purple or blue pigments, as they help neutralize orange hues and gradually achieve the desired color.
What Color Covers Orange Hair?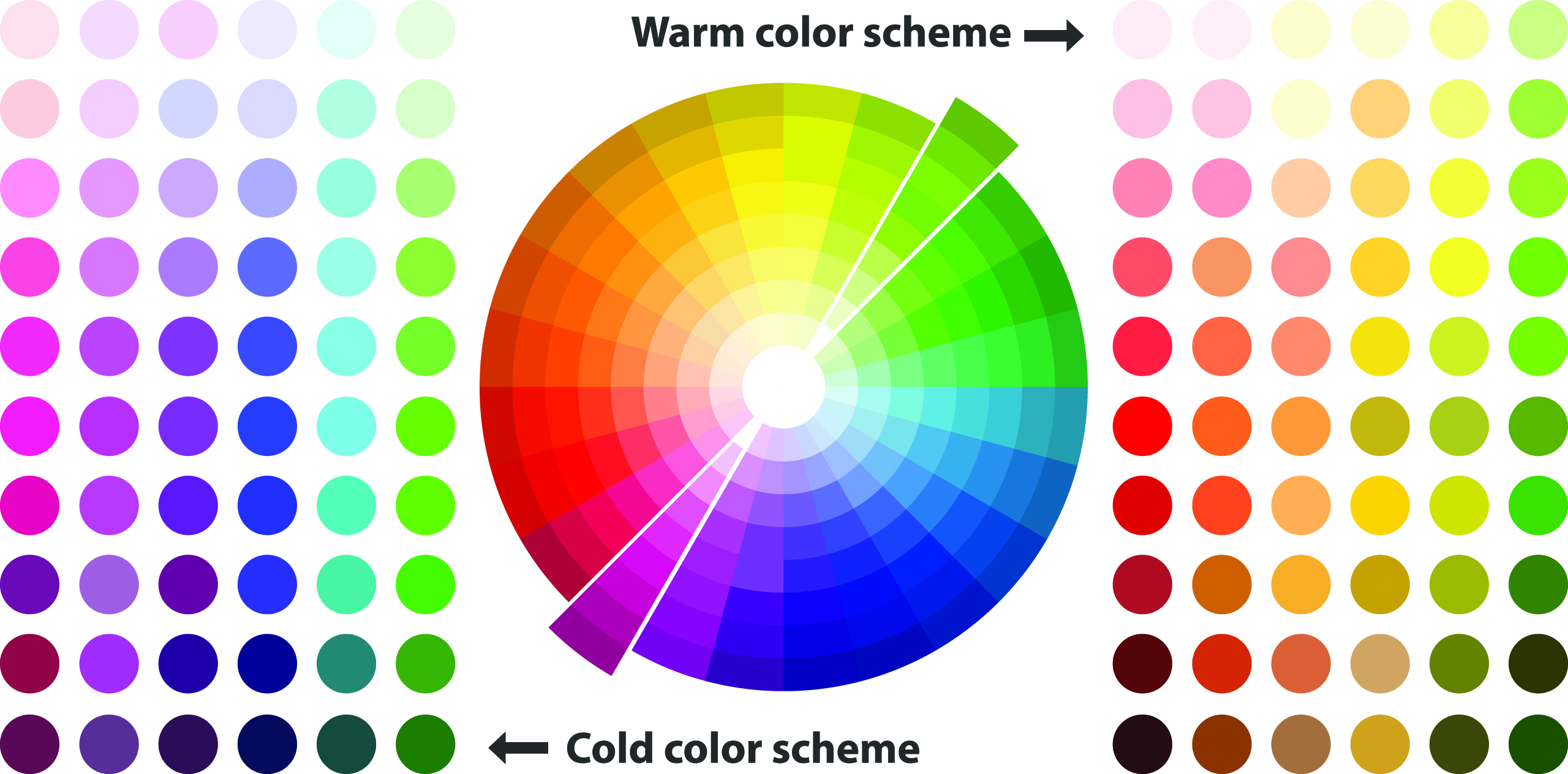 Discovering the ideal color to conceal orange hair warrants your attention. Grasping the underlying causes behind this occurrence is vital prior to exploring the range of colors at your disposal. Often, the emergence of orange tones ensues when endeavoring to lighten dark hair or when employing hair dye without the requisite expertise. The exasperation caused by these undesired warm hues is understandable; however, their effective neutralization can be achieved through astute color selection.
Should you desire to veil orange hair, seek colors positioned opposite on the color wheel, as this will furnish you with invaluable guidance on the most efficacious color to employ. The wheel aptly demonstrates that hair dye infused with blue and purple pigments possesses the highest likelihood of accomplishing this feat. Regrettably, this observation does little to elucidate the paramount choice of color when confronted with the task of masking orange hair.
Discover the Perfect Colors to Cover Orange Hair
Have you ever found yourself staring in dismay at your hair, desperately wishing to banish those unwanted orange tones? Fear not, for we have the ultimate guide to help you find the perfect color to cover orange hair. Whether you prefer cool, subtle hues or bold, vibrant shades, we've got you covered. So sit back, relax, and get ready to transform your tresses!
Ash Blonde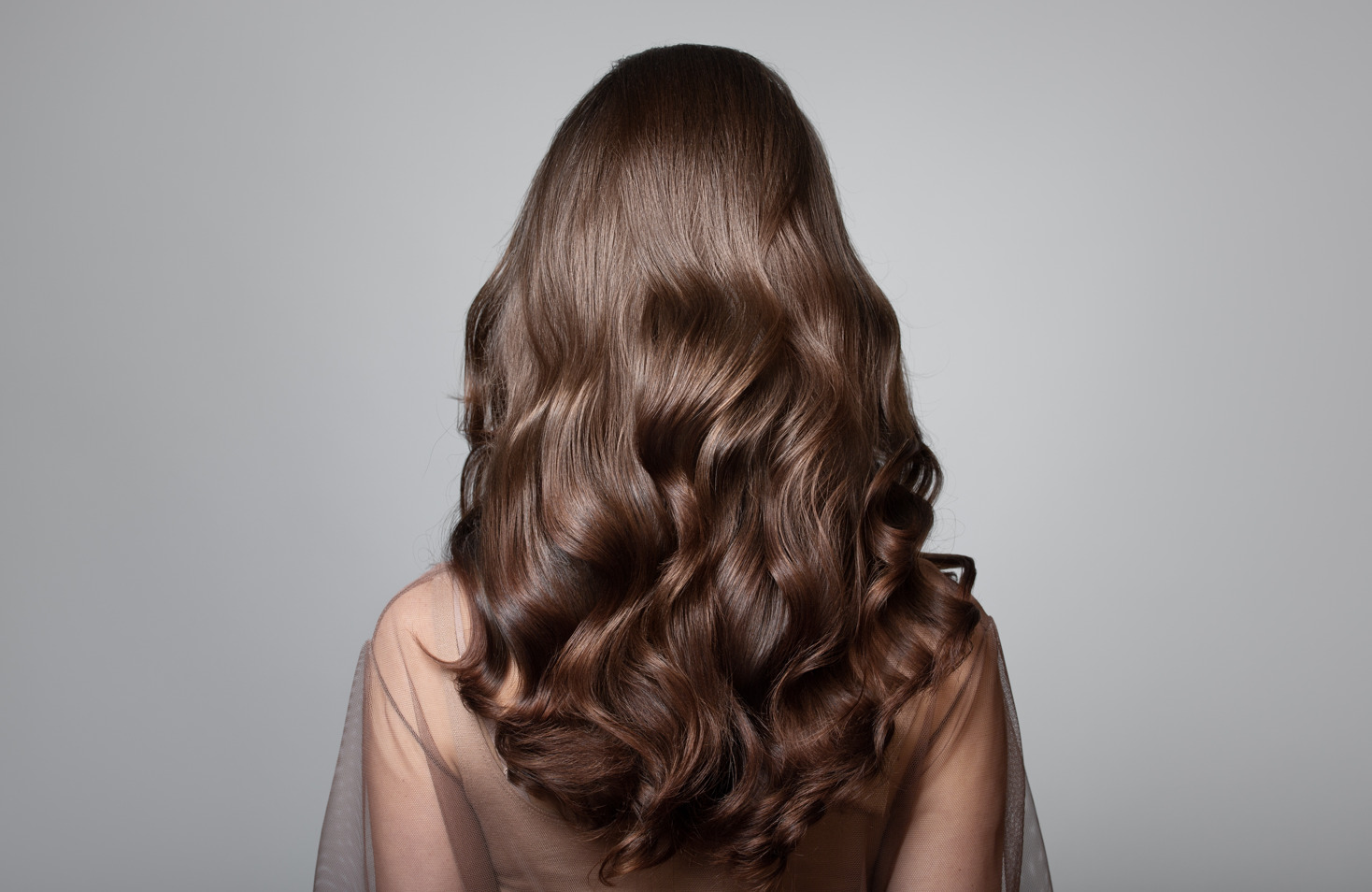 Ash blonde hair color is an excellent choice for neutralizing orange tones in your hair. This shade has cool undertones that effectively counteract the warmth of orange, resulting in a more balanced and natural appearance. The blue and green pigments present in ash blonde hair dye help cancel out the orange hues, leaving you with a cooler, ashier color. Ash-blonde offers a sophisticated and elegant look while eliminating any trace of unwanted warmth.
Cool Brown
If you want to maintain a brunette look while eliminating orange tones, cool brown shades are the way to go. These shades typically have ash or cool undertones that neutralize the warmth of orange, resulting in a more refined and sophisticated appearance. Consider shades such as espresso or chestnut brown to help counteract unwanted orange hues. Cool brown hair color provides depth and richness, giving you a stylish and natural-looking result.
Pearl or Platinum Blonde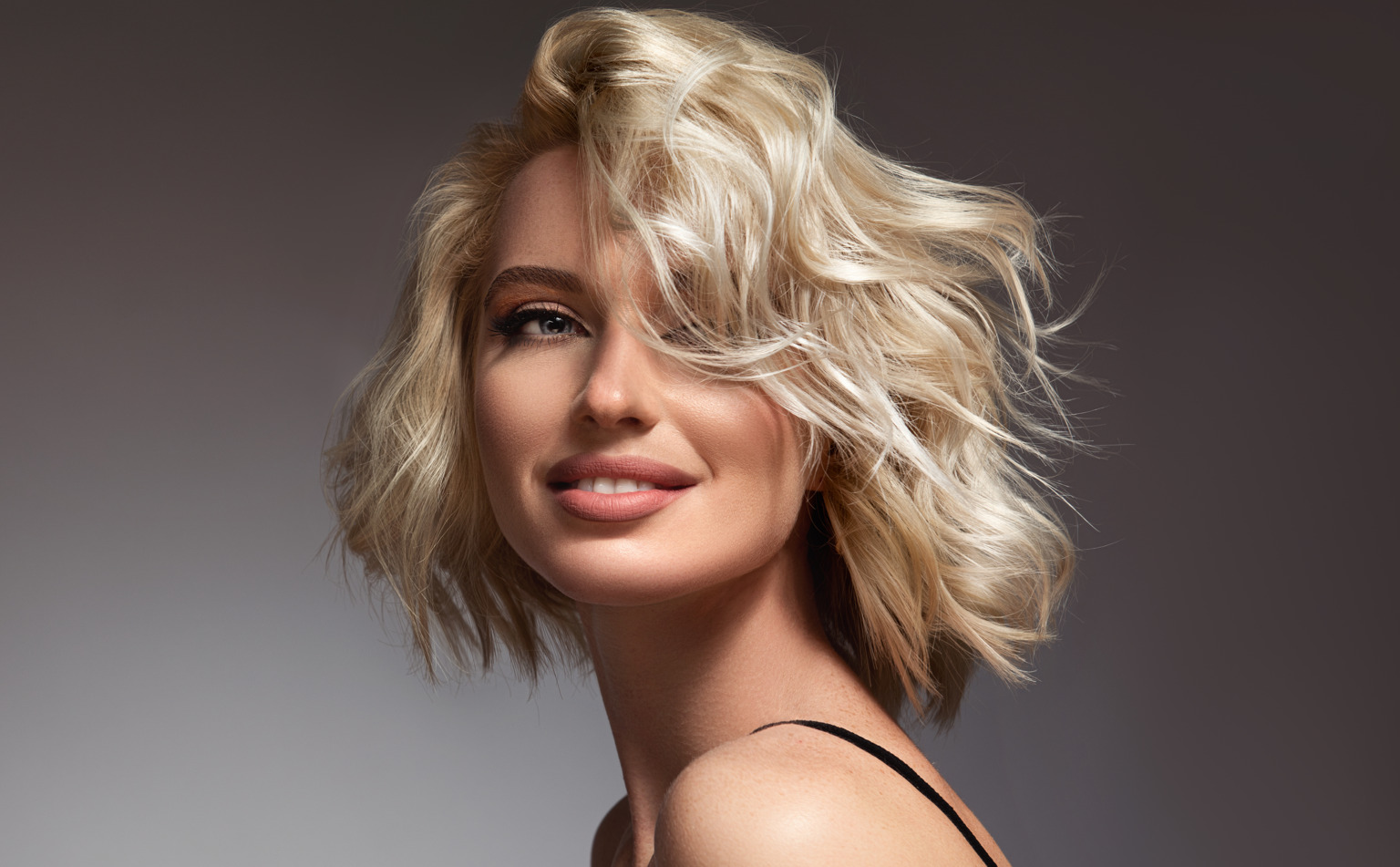 For those who dare to embrace a more striking transformation, pearl or platinum hair shades can be a stunning choice. These shades possess cool undertones and lightening properties that effectively neutralize orange tones, providing a luminous and icy finish. By opting for pearl or platinum blonde, you can effortlessly banish the orange and embrace a head-turning look. These shades offer a bold and modern aesthetic, perfect for those who want to make a statement.
Natural Blue Black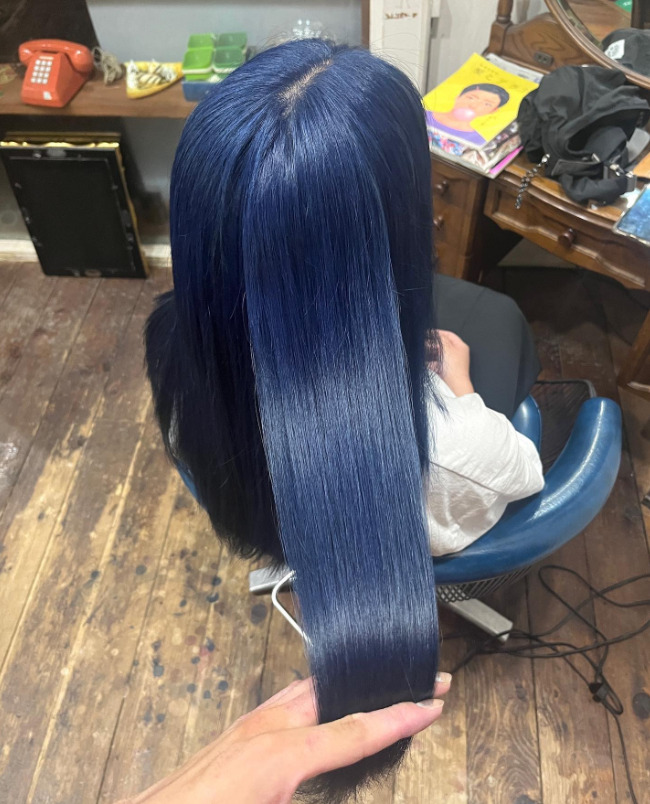 If you're seeking a dramatic change, natural blue-black hair color might be the answer. This intense, dark shade not only covers orange hair but also adds depth and richness. The cool blue undertones in the dye help counteract the orange tones, resulting in a bold and captivating appearance. Natural blue-black offers a unique and alluring look that exudes confidence and mystery.
Indigo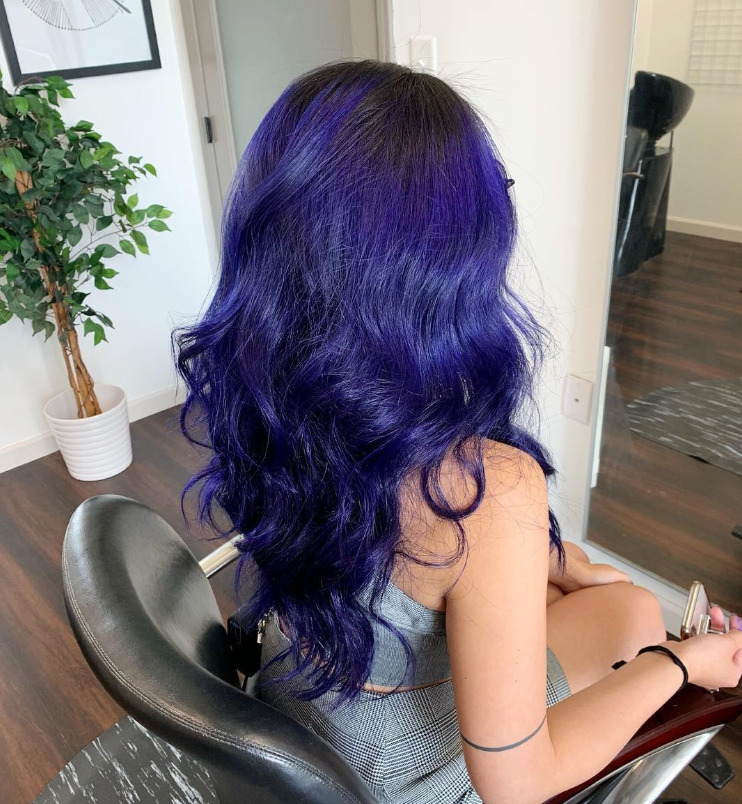 For those who love vibrant, unconventional looks, indigo hair dye can work wonders in concealing orange hair. This deep, rich shade combines blue and purple undertones, effectively canceling out orange hues. Indigo hair offers a unique and eye-catching result, perfect for those who want to make a statement. Indulge in the intensity of indigo and showcase your individuality with captivating hair color.
Electric Blue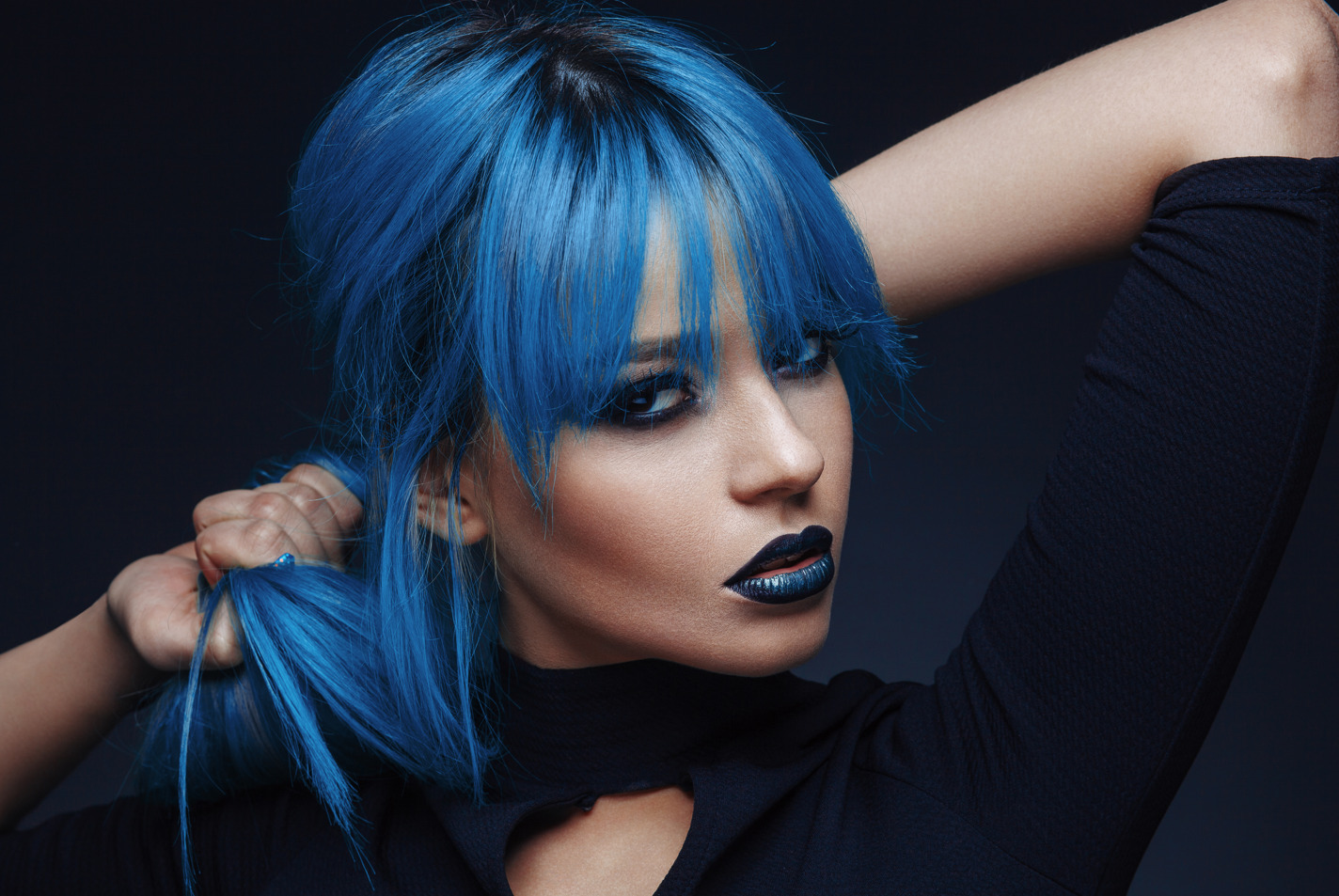 If you're looking for an edgier take on covering orange hair, consider electric blue hair color. This intense and bold color works harmoniously with the orange tones, creating a stunning contrast. By opting for electric blue, you can transform your hair into a vibrant, head-turning masterpiece. This shade is perfect for those who want to stand out from the crowd and unleash their inner creativity.
Deep Violet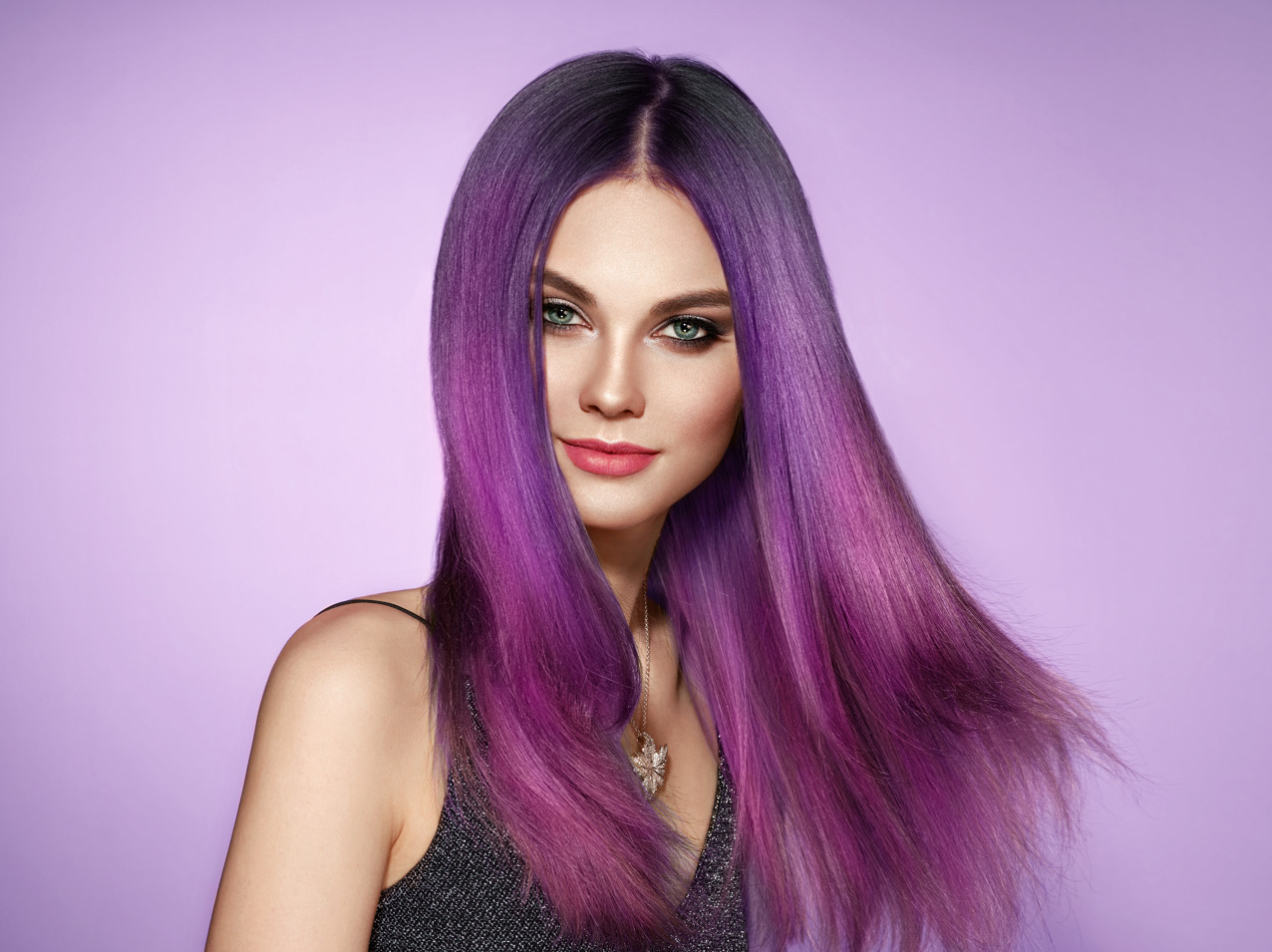 Deep violet is a great option to get rid of orange tones and give a little mystery and appeal. The combination of blue and red undertones creates a rich, dark hue that effectively neutralizes unwanted warmth. Deep violet hair provides a sophisticated and captivating look, making it an ideal choice for those seeking a unique hair color. Embrace the depth and elegance of deep violet and elevate your style to new heights.
Plum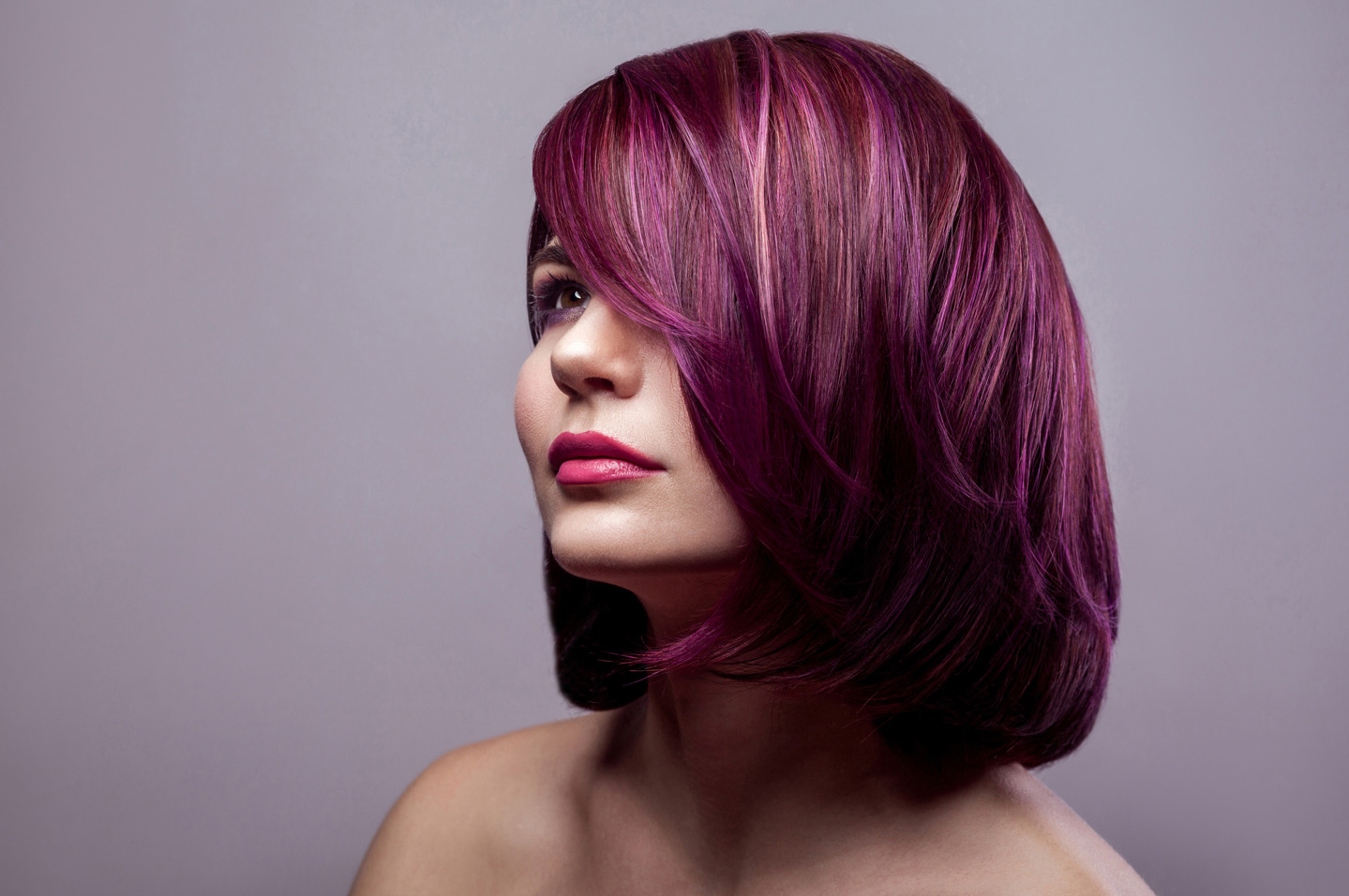 For a softer, more romantic option, plum hair color can work wonders in covering orange tones. With its mix of purple and red undertones, plum adds depth and dimension while effectively counteracting any unwanted warmth. Embrace this enchanting shade and enjoy a head of hair that exudes elegance. Plum hair has an elegant, feminine appearance that is ideal for those who enjoy a little bit of playfulness.
Vibrant Red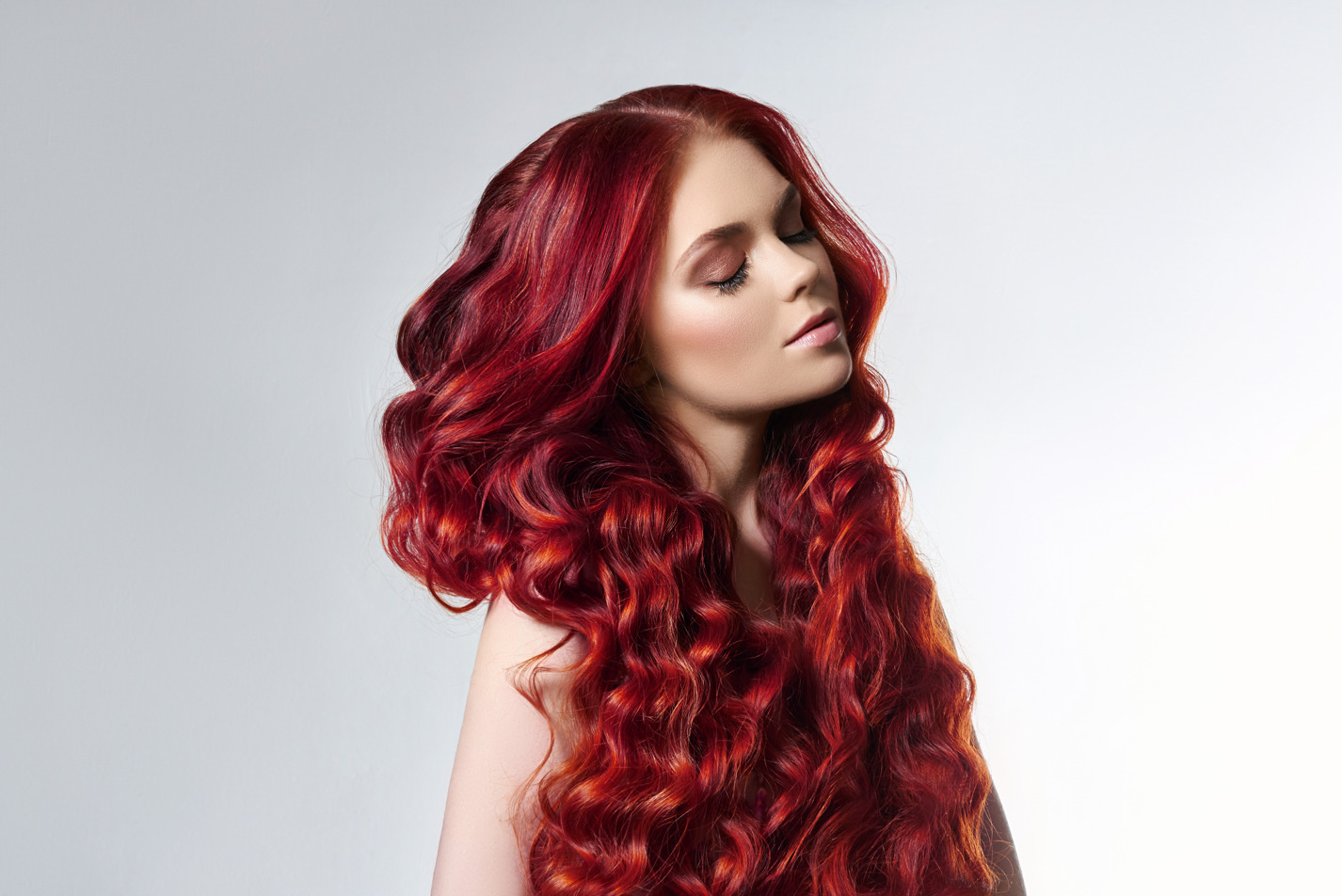 If you're looking to switch things up with a fiery and bold transformation, vibrant red hair dye is an excellent option. This intense shade complements the orange tones, creating a striking and eye-catching appearance. Whether you opt for a deep crimson or a fiery scarlet, vibrant red hair promises to leave a lasting impression. Unleash your confidence and embrace the intensity of vibrant red for a daring and passionate look.
Burgundy
To achieve a sultry and sophisticated look while concealing orange hair, burgundy is a fantastic choice. This deep, wine-inspired shade combines red and purple undertones, creating a captivating color that effectively neutralizes any unwanted warmth. Embrace the allure of burgundy and indulge in a seductive transformation. The elegance and refinement of burgundy brown hair make it the perfect option for individuals seeking a hint of luxury.
Black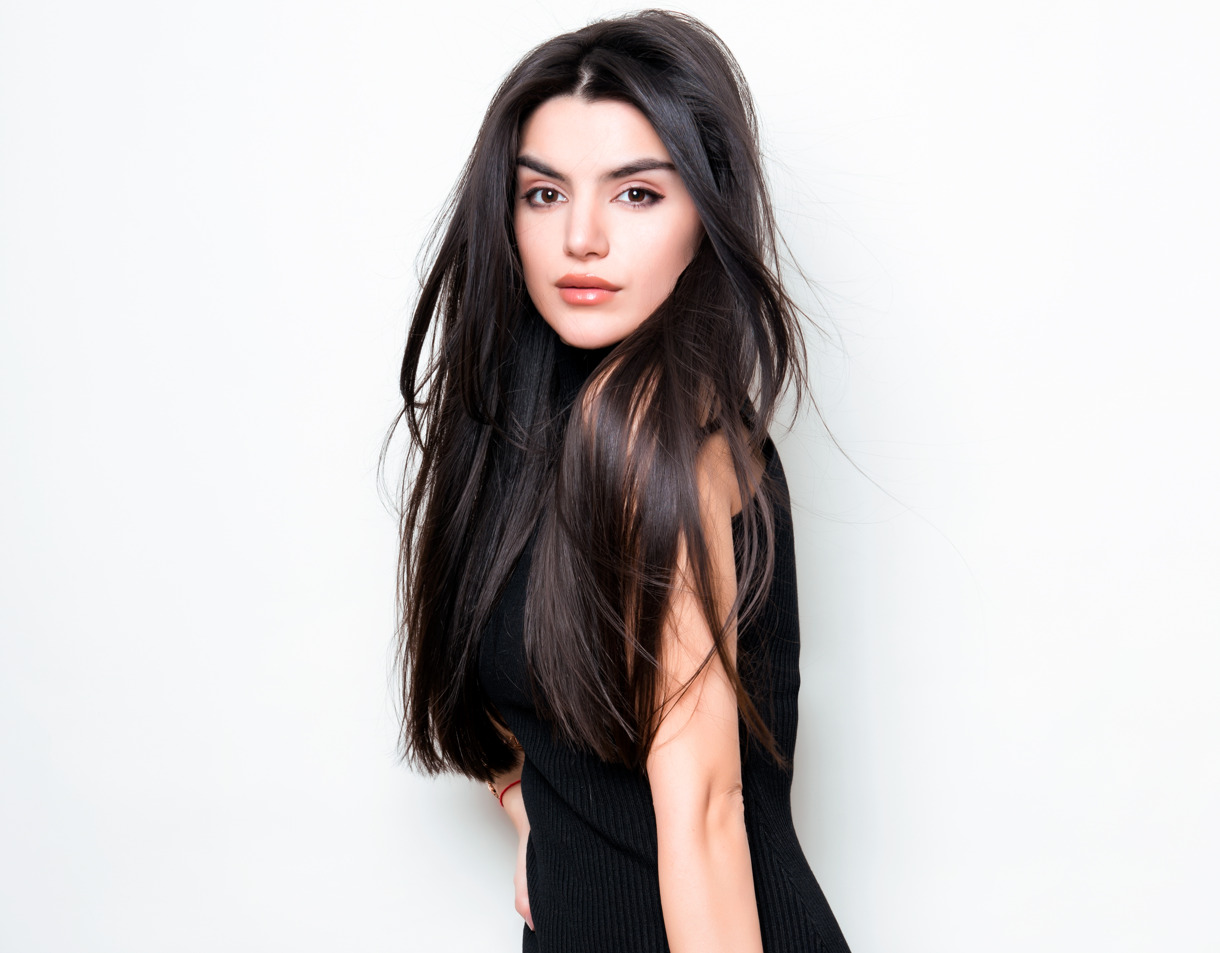 When all else fails, black hair dye provides a striking solution to cover orange hair. This classic shade offers a dramatic contrast to the orange tones, resulting in a bold and sleek appearance. Embrace the timeless elegance of black hair and bid farewell to any traces of orange. With black hair, you can achieve a powerful and confident look that never goes out of style.
How to Prevent Brassy, Orange Hair? Your Ultimate Guide
Are you tired of dealing with brassy, orange hair? Don't worry; we've got you covered! With a few simple steps and expert tips, you can prevent and combat those unwanted tones. Say goodbye to brassy hair and hello to gorgeous, vibrant locks. Here's your ultimate guide to preventing brassy, orange hair:
Use a Purple or Blue Shampoo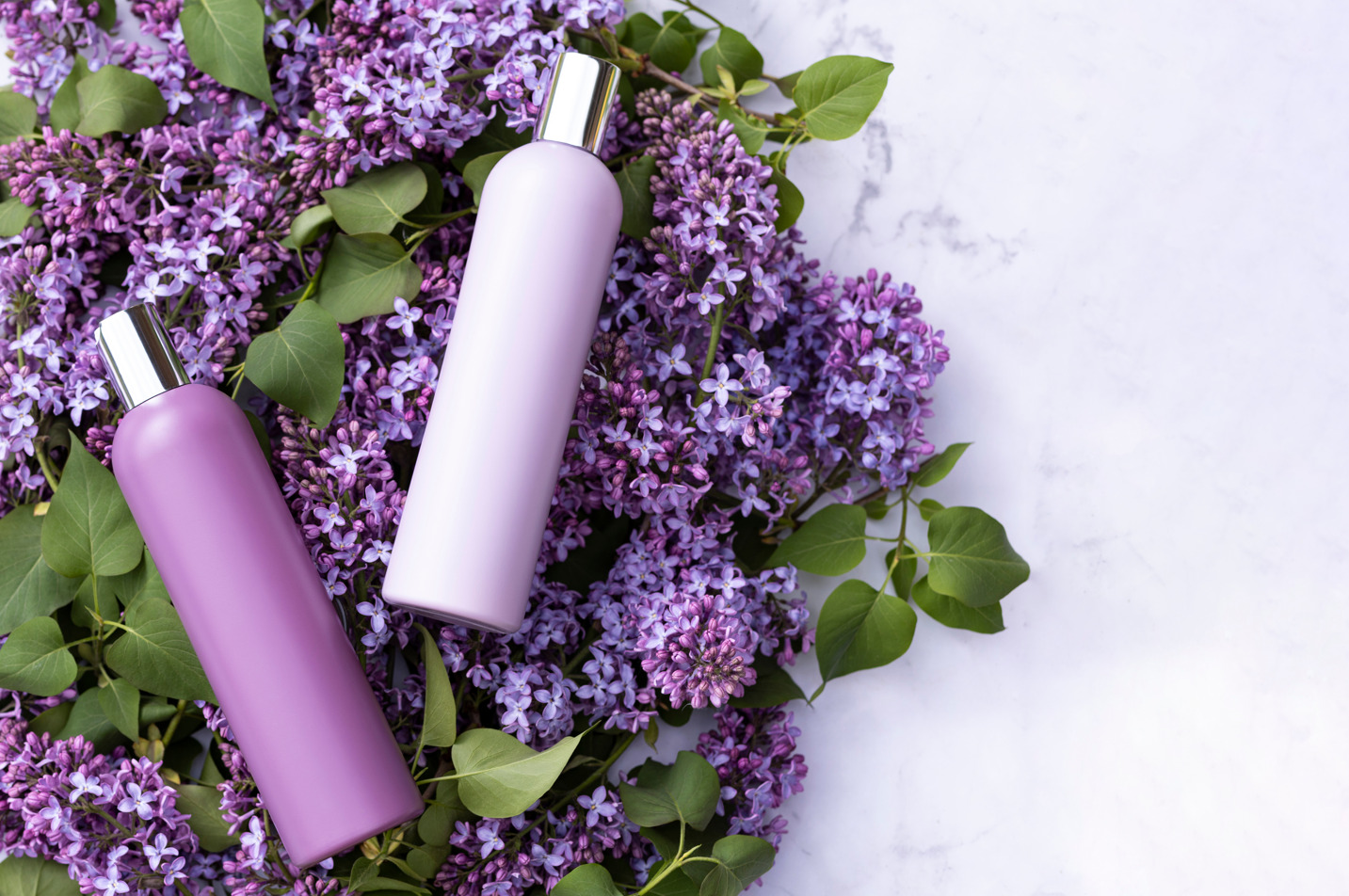 Purple or blue shampoos are highly effective in combating brassy tones in your hair. These shampoos contain pigments that work to neutralize the unwanted orange or yellow tones. Purple shampoo is particularly beneficial for blondes, while blue shampoo is ideal for brunettes. When using a purple or blue shampoo, wet your hair thoroughly and apply the shampoo evenly. Leave it on for a few minutes to allow the pigments to work their magic, and then rinse it out thoroughly. Use the shampoo once or twice a week or as recommended by the product instructions.
Tone Your Hair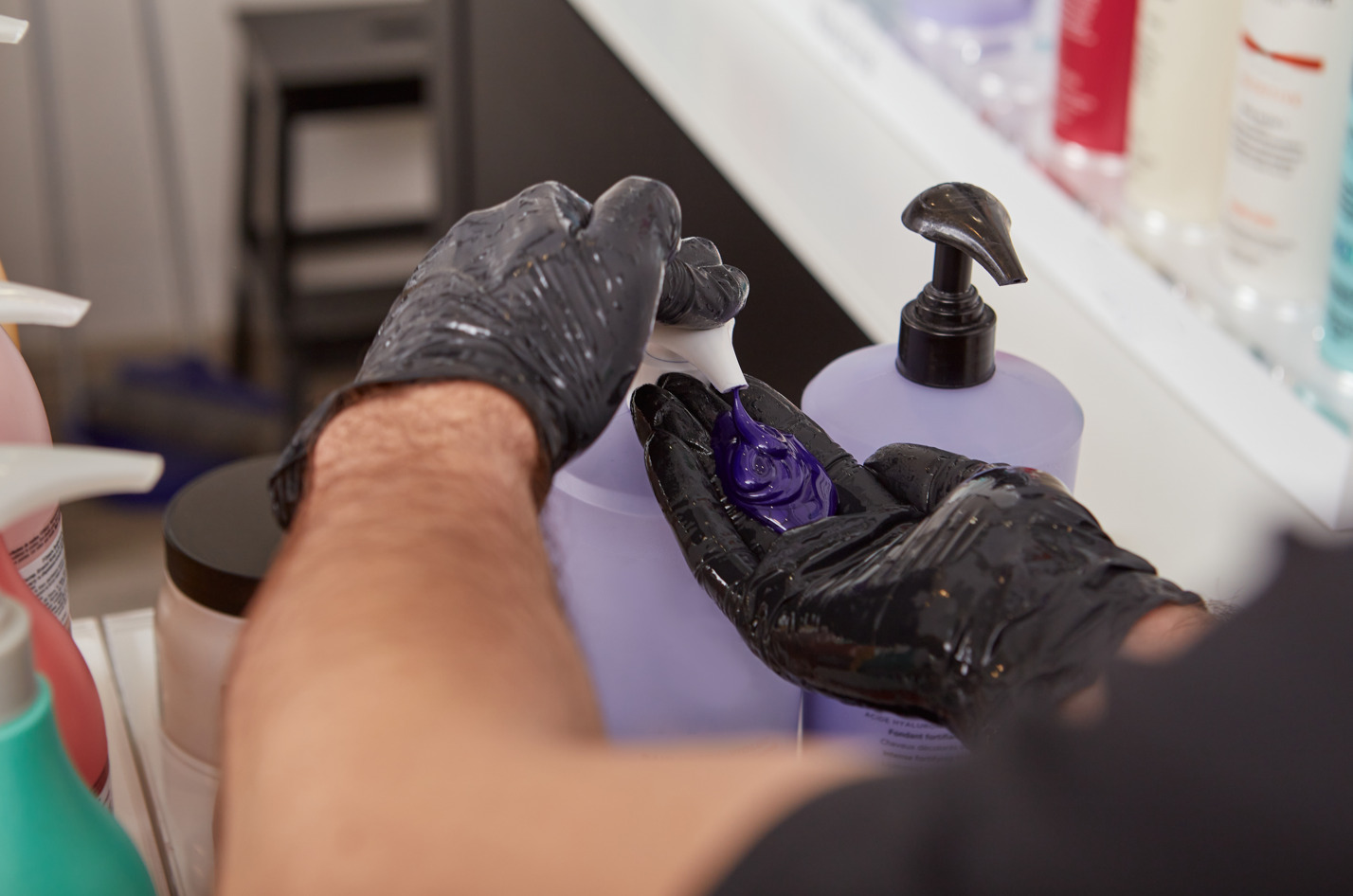 If you're looking for more intensive color correction, toning your hair can be a game-changer. Toners are semi-permanent dyes that can neutralize brassy tones and restore your desired shade. It's essential to choose a toner that matches your hair color and the specific undertones you want to counteract. For example, if you're dealing with orange tones, look for a toner with blue or green undertones. Toning your hair can be a delicate process, so it's recommended to consult a professional colorist who can help you choose the right toner and guide you through the application process.
Avoid Excessive Heat Styling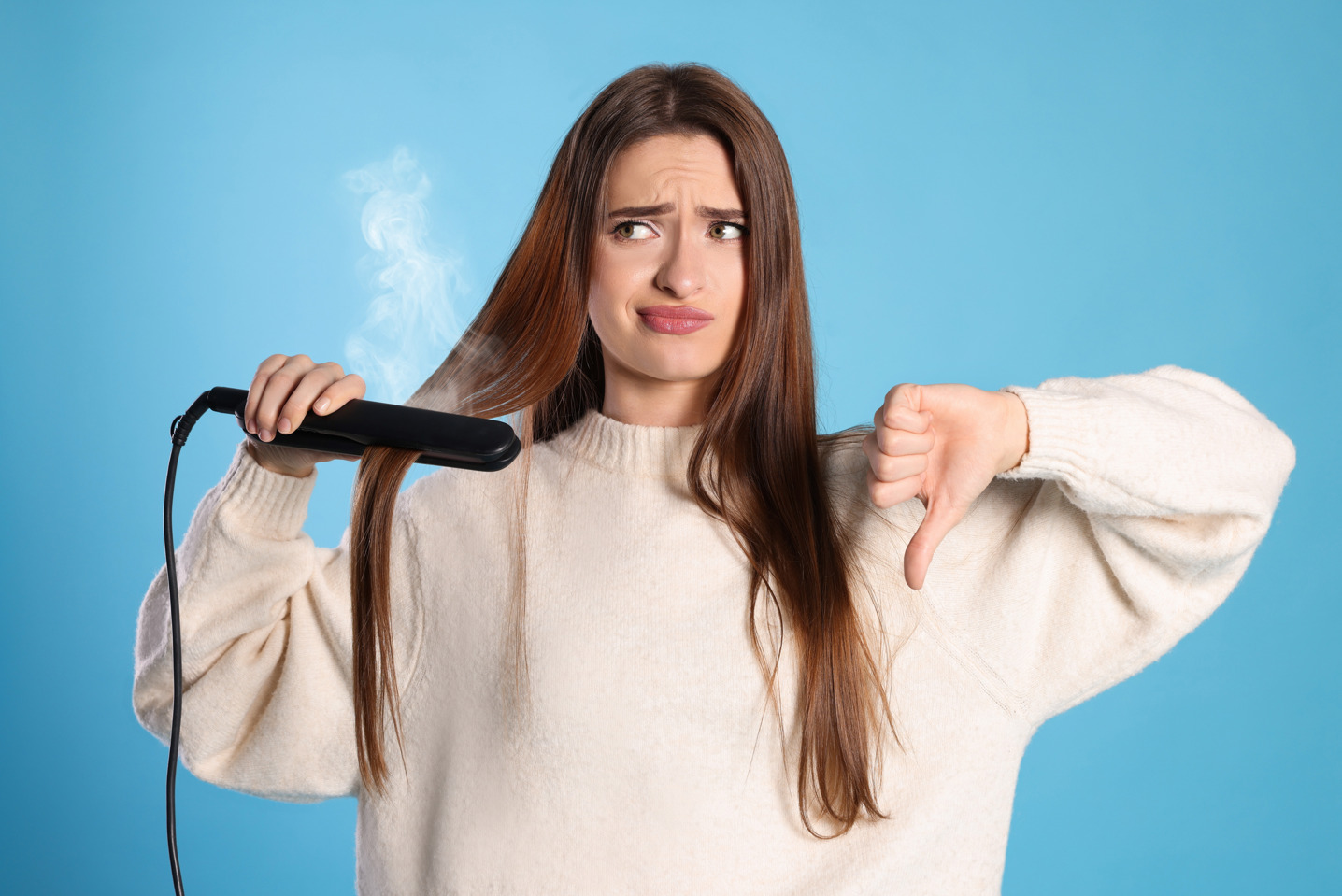 Excessive heat styling can contribute to brassiness and damage your hair in the process. Blowing dryers, curling irons, and other heat equipment can further the issue by robbing your hair of moisture. To protect your hair, always apply a heat-protectant spray or serum before using any heat-styling tools. By putting a barrier between your hair and the heat, you can lessen the possibility of damage. Additionally, use these tools in a moderate temperature setting to minimize the risk of brassiness. Whenever possible, embrace air-drying and heatless styling techniques to give your hair a break from heat.
Protect Your Hair from the Sun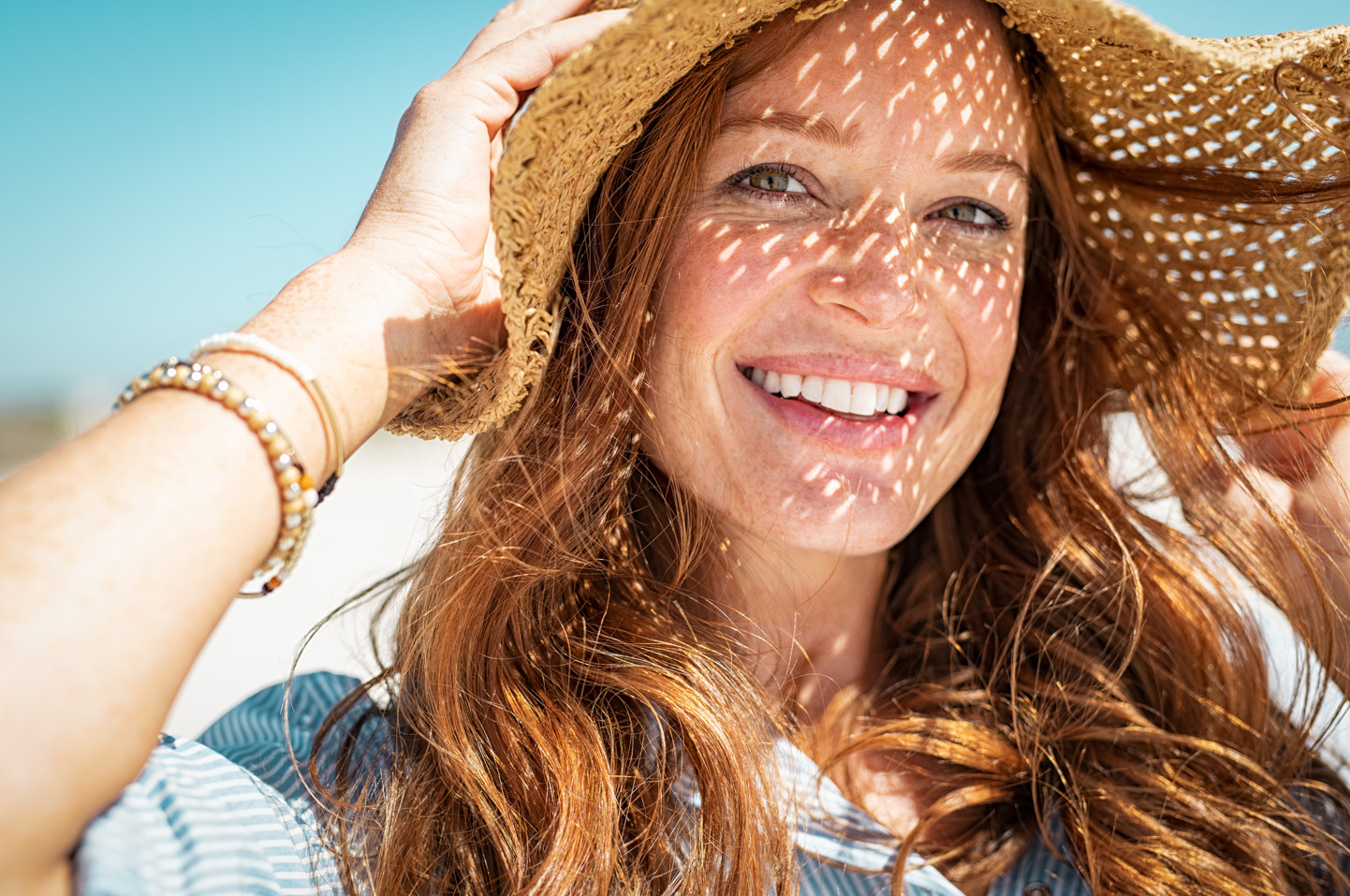 Your hair color may fade and turn brassy as a result of exposure to the sun. When spending time outdoors, it's essential to protect your hair from the sun's damaging UV rays. One of the simplest ways to do this is by wearing a hat or scarf that covers your hair. This provides shade and reduces the direct exposure to sunlight. Additionally, consider using hair products with built-in UV filters. Look for leave-in conditioners, sprays, or serums that offer UV protection. Apply these products before heading out, and reapply as needed throughout the day to shield your locks from the sun's harmful rays.
Limit Exposure to Chlorine and Saltwater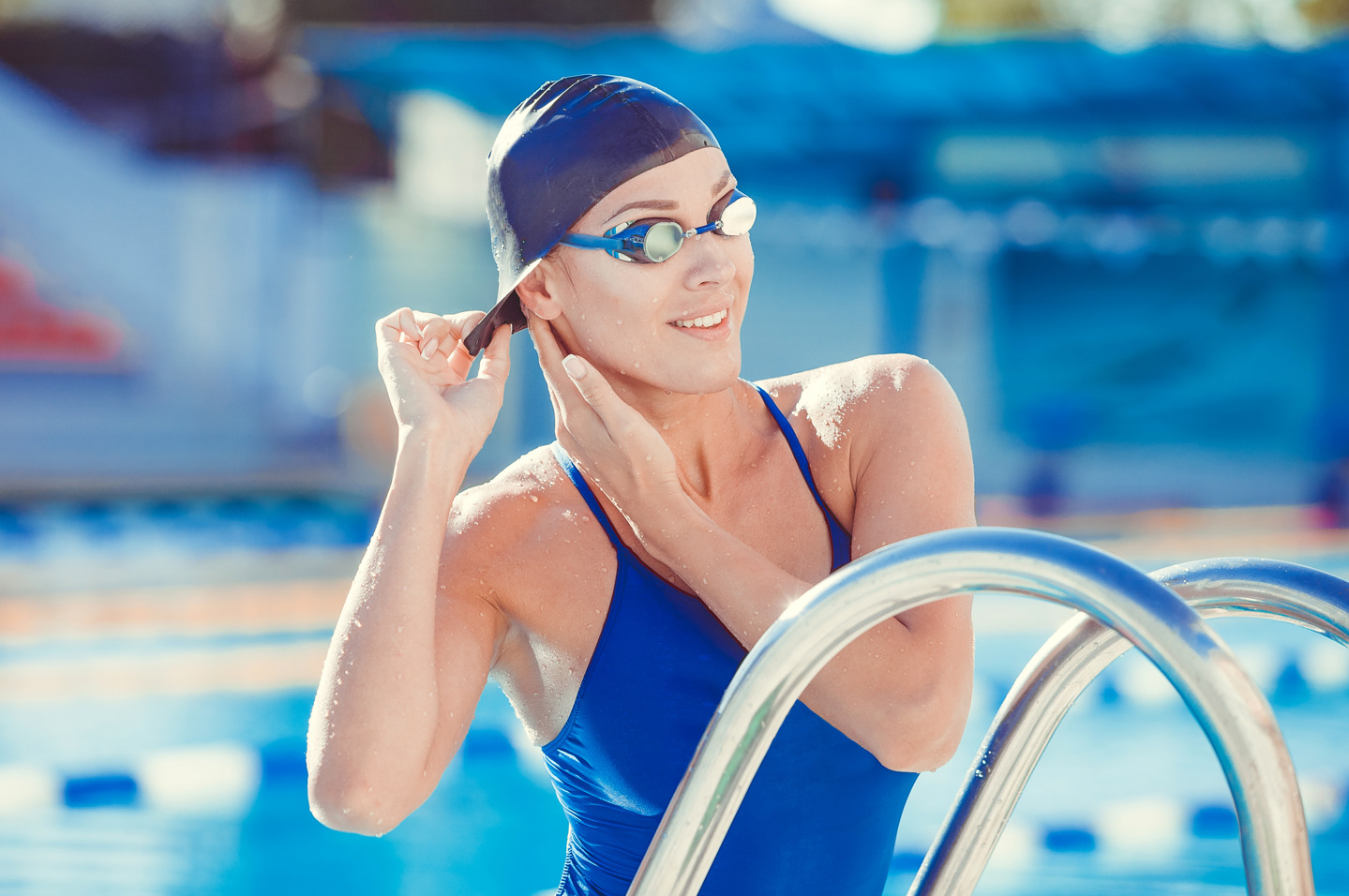 Chlorine and salt water can be major culprits when it comes to brassy, orange hair. Chlorine, commonly found in swimming pools, can cause chemical reactions to your hair color, leading to unwanted tones. Saltwater, often encountered at the beach, can also have a similar effect. To minimize the risk, wet your hair with clean water before swimming in a pool. By saturating your hair with non-chlorinated water, it becomes less porous and absorbs less of the chlorinated water. After swimming, rinse your hair thoroughly to remove any chlorine or saltwater residue. Use a clarifying shampoo once a week to remove buildup and restore your hair's natural balance.
Deep Condition Regularly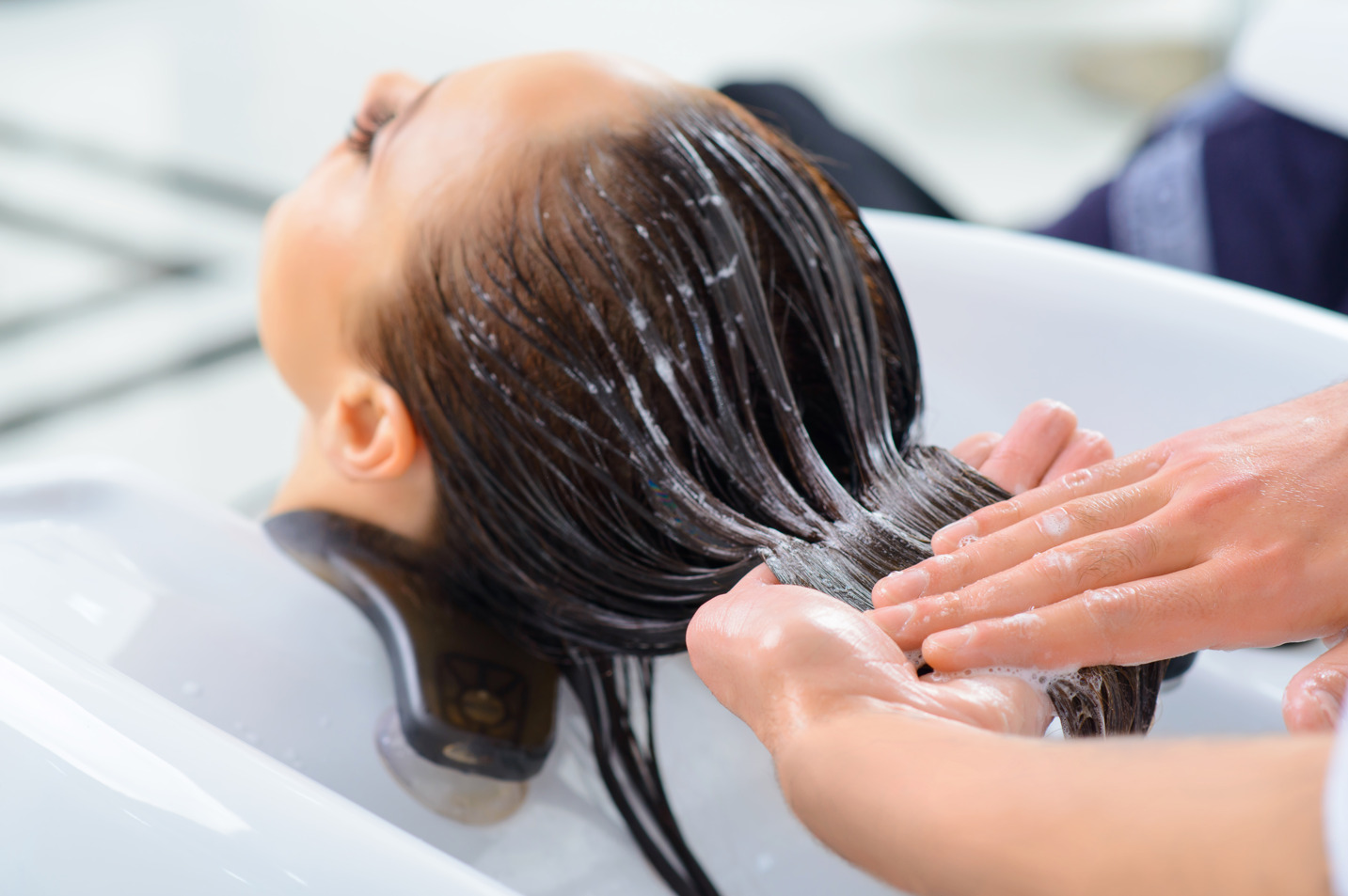 Deep conditioning treatments are essential for maintaining the health and vibrancy of your hair, especially when combating brassiness. Look for deep conditioners specifically designed to nourish and hydrate color-treated hair. These treatments replenish moisture, repair damage, and promote overall hair health. Apply a deep conditioner once a week, or as recommended by the product instructions. After shampooing your hair, apply the conditioner generously, focusing on the mid-lengths and ends. Leave it on for the recommended time before rinsing thoroughly. The deep conditioning treatment will keep your hair moisturized and prevent it from turning brittle and brassy.
Get Regular Touch-Ups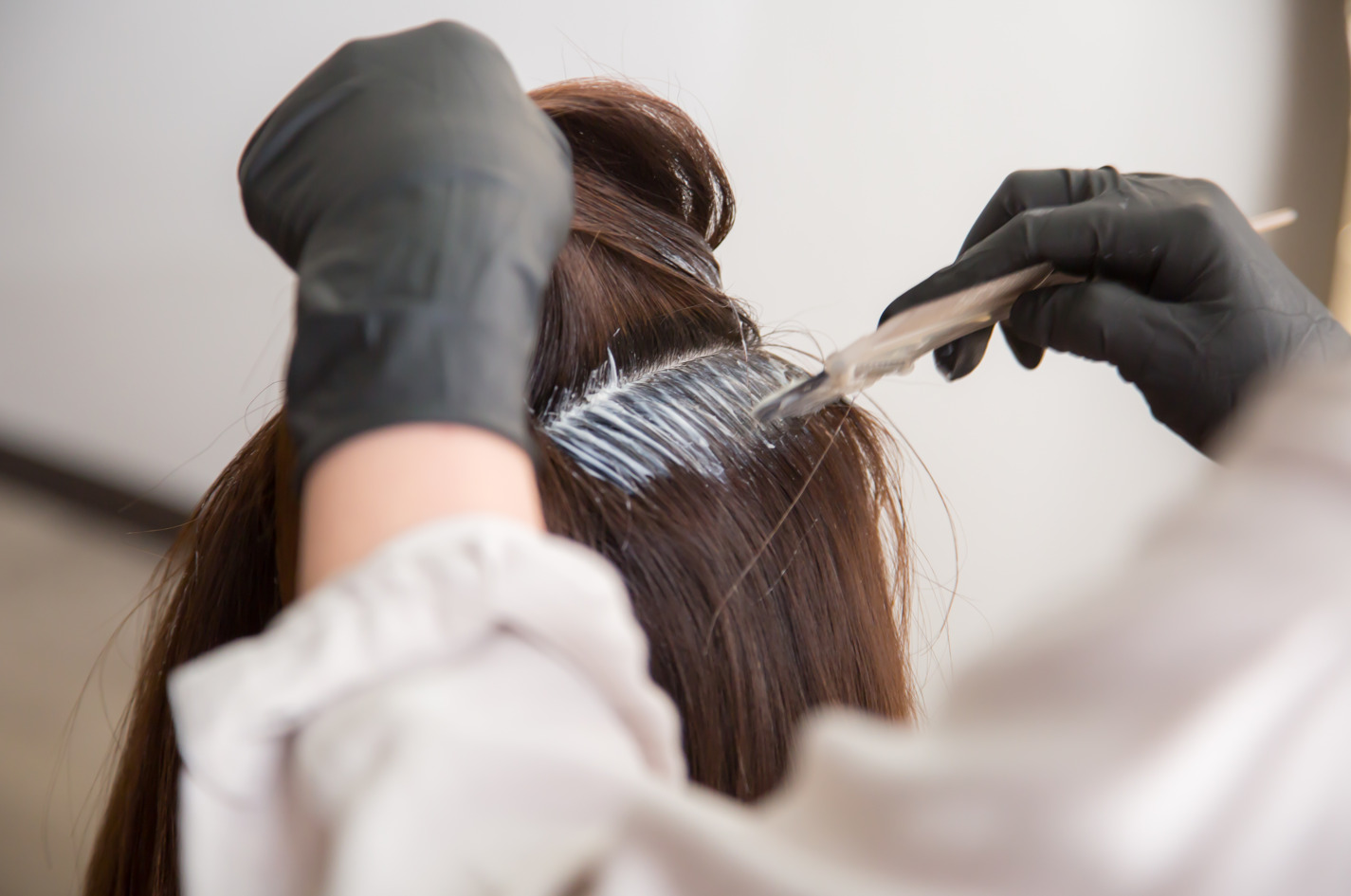 If you color your hair, regular touch-ups are crucial for keeping brassiness at bay. As your hair grows, the natural color or underlying tones can become more prominent, leading to unwanted brassiness. Schedule regular appointments with your stylist to touch up your roots and refresh your color. They can also provide recommendations for color-enhancing treatments or products to use between appointments. By maintaining your hair color regularly, you'll prevent brassiness and keep your locks looking fresh and vibrant.
Consult a Professional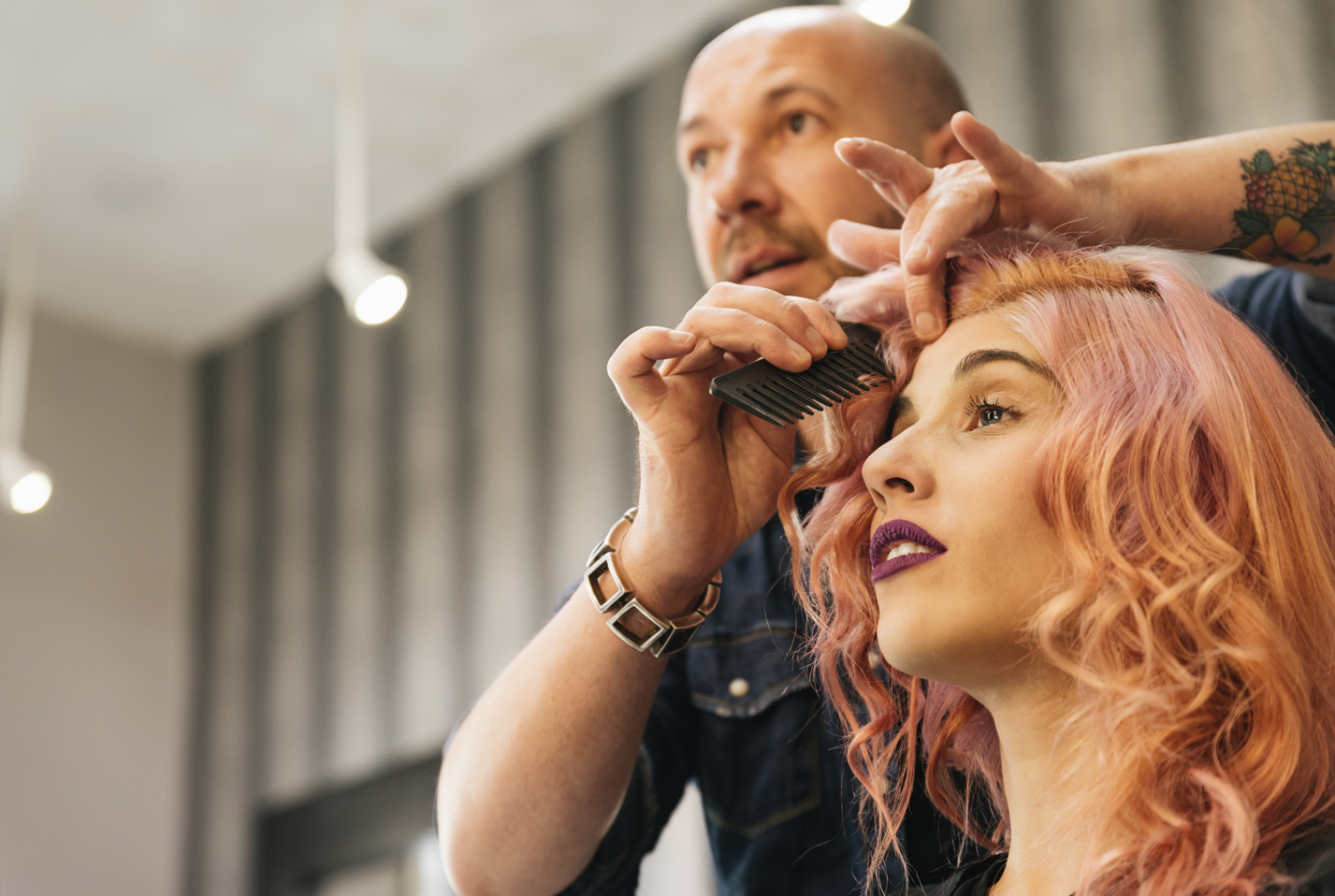 When in doubt, it's always a good idea to consult a professional hair colorist. They have the expertise and knowledge to assess your hair, identify the underlying causes of brassiness, and recommend the most suitable solutions. A professional can offer personalized advice tailored to your hair type, color, and desired outcome, helping you achieve the results you're after. They can guide you through the process of choosing the right products, explain proper application techniques, and suggest additional treatments that can prevent and combat brassiness effectively.
How Do You Use a Toner on Orange Hair?
The distinction between toner and dye lies in their application and effects on hair. Unlike dye, toner merely forms a surface layer around the hair strand rather than penetrating its structure. Typically, toners are used on light hair, particularly following the bleaching process. It's essential to note that applying toner to dark hair will yield no noticeable results. The primary purpose of a toner is to revitalize lightened hair and mask undesired color variations arising from bleaching fading dyes, and external factors such as exposure to the sun and chlorine.
Toners are specifically formulated to counteract and neutralize unwanted tones, while dyes are designed to add or alter hair color. In this comprehensive guide, we will reveal the expert-recommended methods to tone orange hair effectively. Transform your hair color from brassy to classy with these tried and tested techniques. Say goodbye to brassiness and hello to stunning, toned locks that are sure to turn heads.
Use a Professional Toner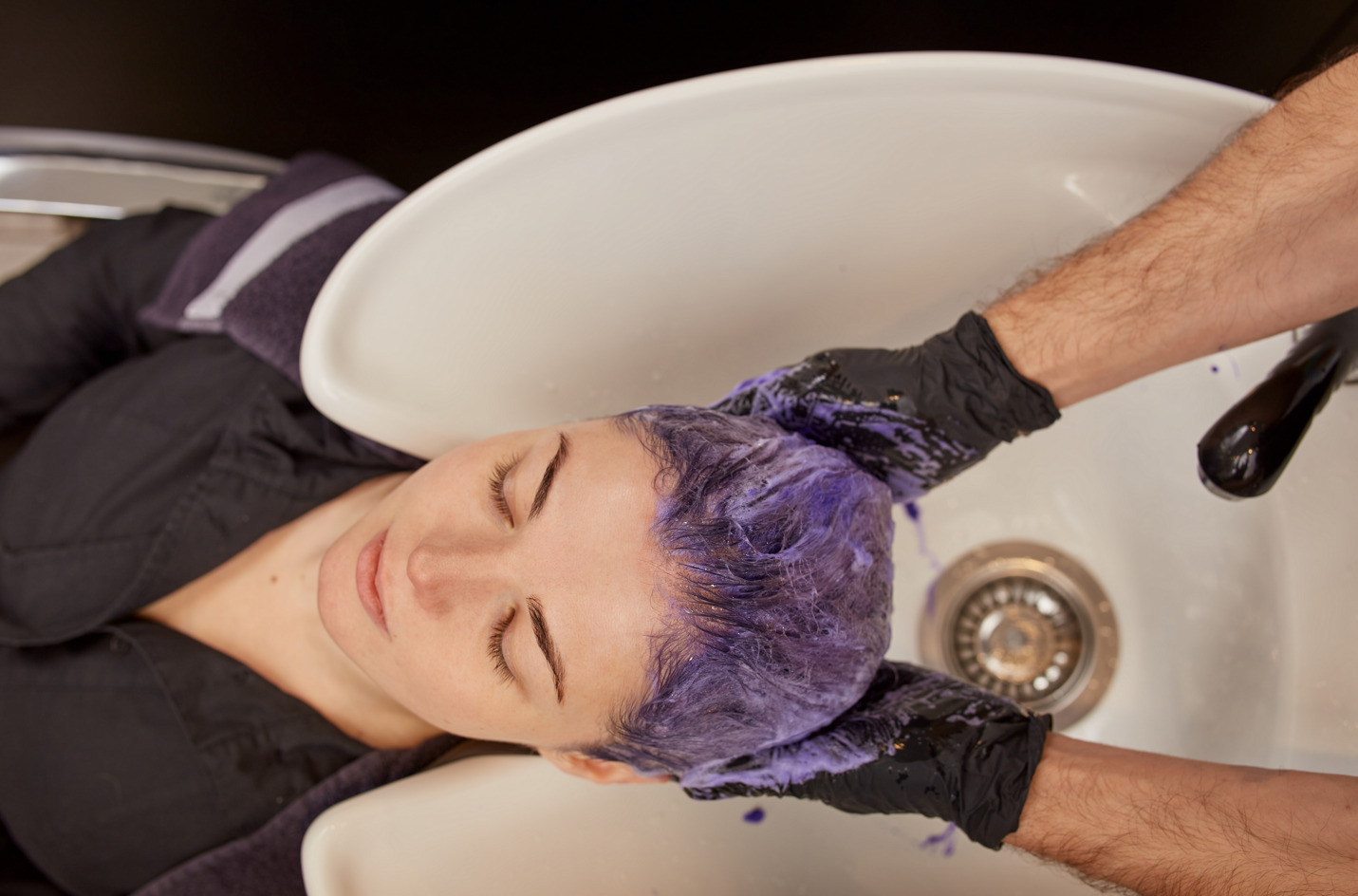 When it comes to toning orange hair, there is no substitute for the expertise of a professional. A professional hair toner is a specially formulated product designed to neutralize unwanted warm tones in your hair. Hair toners work by depositing color to counteract the brassy or orange undertones, resulting in more balanced and cooler hair color.
The process starts with a thorough hair consultation with a skilled hairstylist who will analyze your current hair color and discuss the desired outcome. Based on your hair's specific needs, the stylist will choose the most suitable toner shade, taking into consideration your natural hair color and the level of brassiness. Application methods may vary, but generally, the toner is applied and left on for a specific amount of time before being rinsed out.
Use a Glossing Toner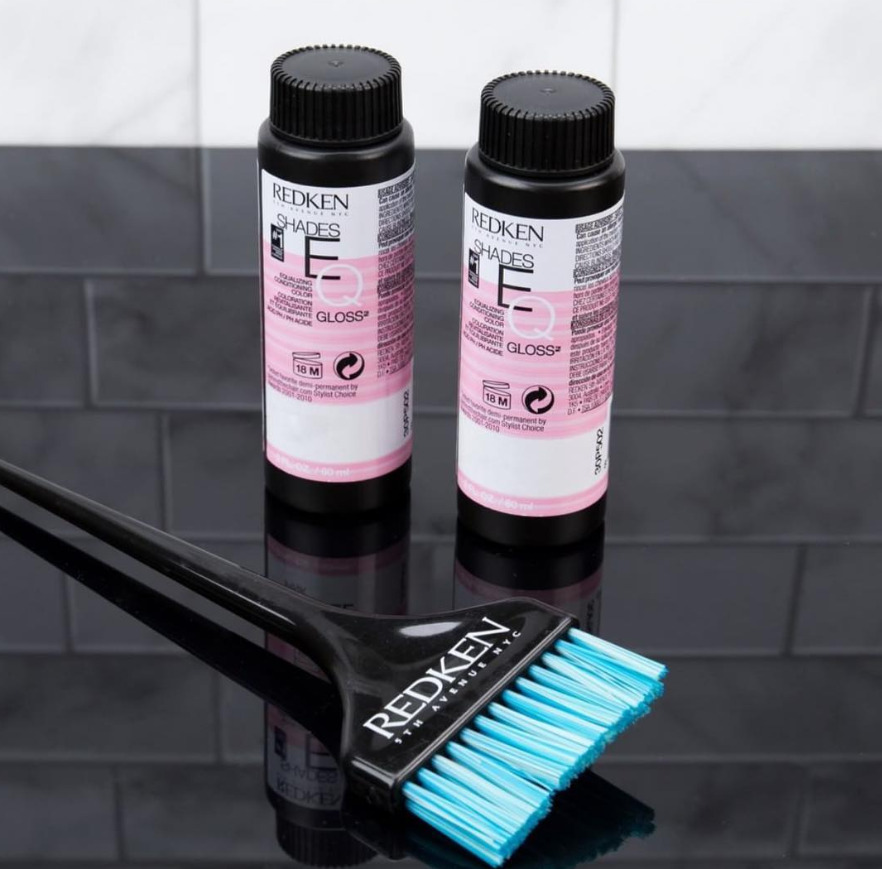 For a more temporary solution to tone orange hair, consider using a glossing toner. Glossing toners, often referred to as hair gloss or glaze, are less intense than permanent hair toners. They work by adding a subtle color tint to the hair while providing shine and smoothing the hair cuticles.
Glossing toners can be applied at home or by a professional stylist. If you choose the DIY route, make sure to select a product that complements your current hair color and is specifically designed to neutralize orange tones. Applying a glossing toner is a straightforward process that involves evenly distributing the product throughout your hair and allowing it to sit for the recommended time before rinsing.
Use a Toning Shampoo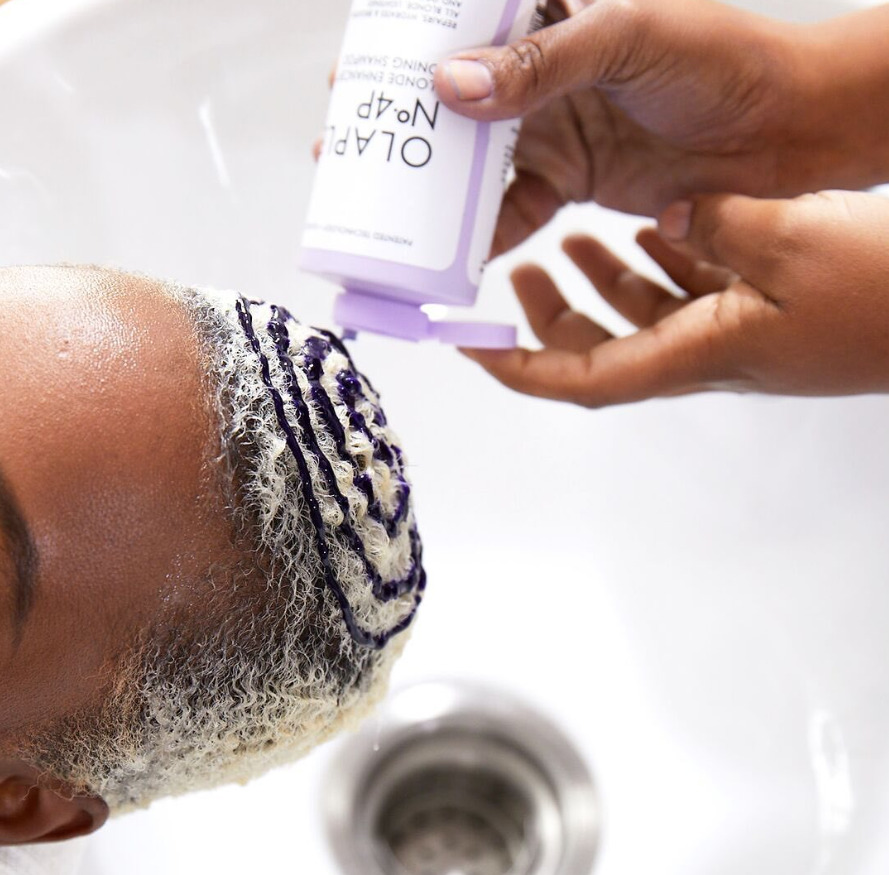 A toning shampoo is an excellent addition to your hair care routine if you're looking to gradually tone down the orange hues. These shampoos are infused with purple or blue pigments that help counteract the warm tones in your hair. The color wheel concept comes into play here, as purple and blue are opposite to orange on the color spectrum, effectively neutralizing each other.
To use a toning shampoo effectively, wet your hair and apply the product, making sure to distribute it evenly. Watch the color of your hair carefully when the shampoo is left on for a few minutes. Once you achieve the desired tone, rinse thoroughly. Be cautious not to leave the toning shampoo on for too long, as it may result in a temporary purple or blue tint if overused.
FAQs
Can I use a green-based color to cover orange hair?
No, using a green-based color to cover orange hair is not recommended. On the color wheel, green comes next to red, and when used on orange hair, it could result in an unfavorable muddy hue.
Will a darker hair color cover orange hair effectively?
Yes, opting for darker hair color can be an effective way to cover orange hair. However, it's essential to select a cool-toned darker shade that complements your skin tone and neutralizes the orange hues.
Can I use a home hair dye kit to fix orange hair?
Using a home hair dye kit to fix orange hair is possible if you choose the right product with cool undertones. However, due to the complexity of color correction, it's generally safer and more reliable to visit a professional colorist.
How long should I wait before attempting to fix orange hair?
If your hair has been recently bleached or lightened and turned orange, it's best to wait at least a week before attempting any color correction. This allows your hair to recover and reduces the risk of further damage.
What hair care products should I avoid when dealing with orange hair?
When dealing with orange hair, avoid using hair care products with high sulfates or that are formulated for color-treated hair. These products have the potential to rob the hair of its natural oils and hasten the fading of the color.
Can I use a color-depositing shampoo to correct orange hair?
Yes, color-depositing shampoos can be useful for maintaining and toning hair color, including neutralizing orange tones. Look for a purple or blue-based color-depositing shampoo specifically designed for your hair color needs.
How do I stop my colored hair from turning orange?
To prevent your hair from turning orange after coloring, it's crucial to use the right hair dye with cool undertones. Additionally, use sulfate-free and color-safe hair care products, limit exposure to sunlight and chlorine, and avoid over-bleaching your hair.
Is it possible to go from orange hair to blonde in one session?
Going from orange hair to blonde in one session is challenging and not recommended, especially if your hair has been significantly darkened or is in poor condition. Achieving blonde hair often requires multiple sessions to avoid excessive damage.
Can I use a purple or blue hair mask to fix orange hair?
Yes, using a purple or blue hair mask can help neutralize orange tones in your hair. These masks deposit a small amount of color to counteract the orange hues, providing a subtle toning effect.
Will a color remover get rid of orange hair?
Color removers are more effective at removing artificial pigment from the hair rather than neutralizing unwanted tones like orange. While they may lighten the overall color, they may not completely get rid of the orange hue.
Can I use a demi-permanent hair color to cover orange hair?
Yes, a demi-permanent hair color can be used to cover orange hair. These colors contain a small amount of peroxide, which can help in depositing color and toning the hair simultaneously.
How can I maintain my hair color after correcting my orange hair?
To maintain your hair color after correcting orange hair, use sulfate-free and color-safe hair care products, limit heat styling, and schedule regular touch-up appointments with your colorist to keep your color looking fresh and vibrant.
Should I use a purple or blue-based toner to cover orange hair?
Both purple and blue-based toners can be effective in covering orange hair, but the choice depends on the specific shade of orange. For light orange or yellow-orange, a purple toner works well, while for darker orange tones, a blue-based toner may be more suitable.