Achy knees are no joke. If you're a senior who's feeling it, these 8 gently knee exercises will keep you in good health for years to come!
The natural wear and tear that comes with aging can cause your joints to become inflamed and painful, which has been linked to a higher risk of falls among older adults. Year after year, this pain and inflammation can cause the cartilage to wear down while the bones grow thinner, leaving knees prone to cartilage tears, osteoarthritis, and other knee pain conditions.
If that sounds like an experience you'd prefer to avoid, keep reading for eight simple exercises that can strengthen your cartilage while improving your balance and range of motion. Believe it or not, these knee-friendly exercises can even help improve your overall posture. They may even bring some fun to your workout routine!
Knee Problems Among Seniors
When it comes to their knees, seniors often complain about pain and stiffness that worsen over time. This is because as you age, your bones lose mass and become less dense; they also become thinner and less flexible.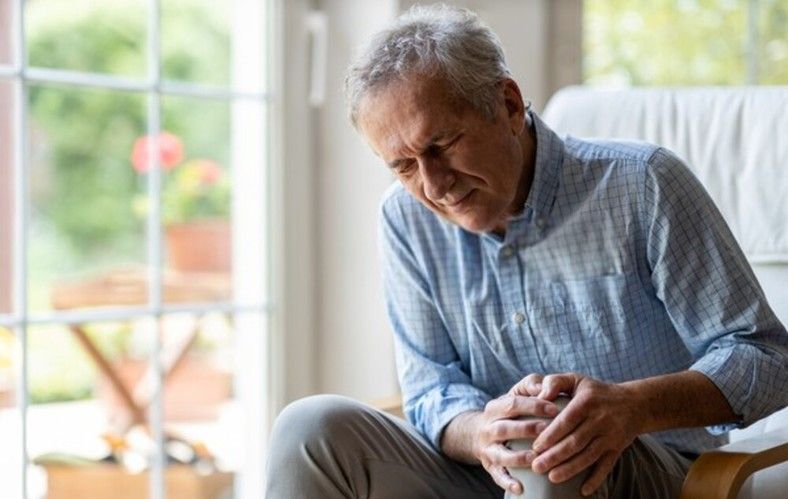 What does this all mean? Ligaments that support your knees eventually become less elastic, which causes stiffness, especially in the morning. Soft tissues, like muscles and tendons, also lose elasticity with age. This can lead to weak muscles and overstretched tendons.
For seniors who enjoy an active lifestyle, these knee problems can be a serious disruption. If you're a senior who still loves to exercise regularly, keep reading for some gentle exercises that will help you stay active and healthy as you continue into retirement age.
If you are a senior, overweight, and experiencing knee pain, read our article about the relationship between leg pain and being overweight to learn how to alleviate the pain and improve your overall health.
The Importance of Knee Strengthening Exercises for Seniors
One of the many reasons why knee strengthening exercises are so important for seniors is because of the improvements they bring about when it comes to maintaining balance and stability. They also help prevent injuries from occurring when one may have been in a past accident or have suffered from arthritis. In addition, they not only prevent further injury but also reduce symptoms related to pain and swelling in the knee joint for those who experience symptoms with age.
Knee strengthening exercises for seniors are important because they not only help improve balance but also help promote better posture, which is very important for all seniors. It is said that losing flexibility in the knee joint usually occurs due to an increase in arthritic changes that may have occurred or because of poor circulation.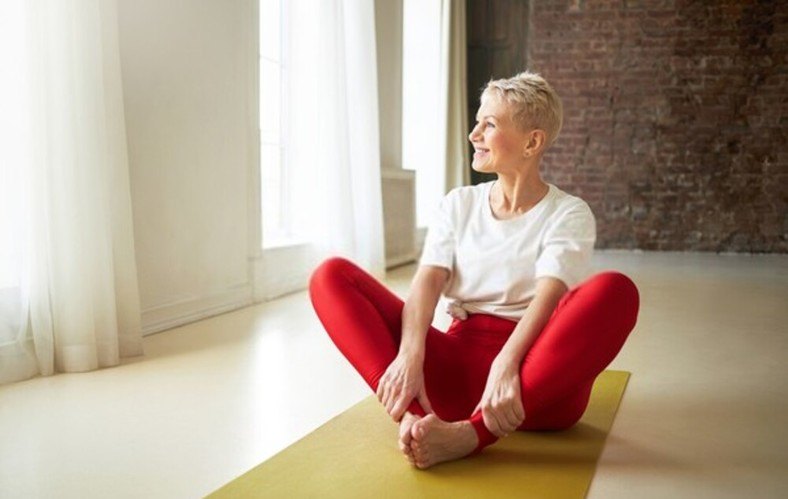 Studies have shown that hip and knee injuries occur more often with seniors due to poor balance and this fact is reflected in the fact that over 70 percent of the elderly population will experience some form of arthritis later on in life. Knee strengthening activities can help prevent injury from occurring because of a lack of balance.
In addition, knee strengthening exercises have been shown to reduce swelling of joints, which also helps reduce symptoms of arthritis-related pain and inflammation as well as improves mobility and flexibility.
So, knee strengthening exercises for seniors are important because they not only help improve balance but also help promote better posture, which is very important for all seniors.
8 Knee Strengthening Exercises for Seniors
For many seniors, working with their knees is something that they are no longer able to do. With physical limitations now existing in their adulthood, now they can no longer engage in activities that were once part of their everyday routines.
However, with the help of these simple knee strengthening exercises, seniors will be able to return to their normal roles and responsibilities, while also preventing knee pain and other health problems from setting in.
Seated Knee Extension
This exercise is a great way to warm up, It improves joint range of motion and joint flexibility.
To do this exercise, sit in a chair, bend your knees, and place your feet on the ground in front of you. Lift your right leg from the ground, contracting your thigh muscle. Hold for five seconds and return to the starting position. Repeat 10 times on each side.
Squats with a Chair
This exercise is good for improving balance, increasing leg strength and endurance, improving knee range of motion and confidence
Put a chair behind you, stand with your feet slightly wider than shoulder-width apart. Hold the back of the chair for balance. Keeping your heels on the ground, lower yourself down slowly by bending at your knees until the tops of your thighs are about parallel to the floor. Touch the chair lightly with your bottom and hold for five seconds and slowly rise up by straightening your knees. Repeat 10 times.
To improve leg strength and mobility, try these functional exercises for seniors, which include squats with a chair. This exercise is helpful for improving the lower body strength and posture, especially for seniors who experience difficulty with balance.
Hamstring Curls Standing
This exercise strengthens the hamstrings, which can help prevent lower back pain and improve balance. However, avoid this exercise if you have a shoulder, knee, or any other joint injury.
To do this exercise, use a sturdy chair or countertop for balance. Keep your upper body straight, and try not to swing your body. Keep your upper leg in one spot and don't move your hip. Bend at your knee and bring your foot towards your bottom. Come back down slowly. Repeat 10 times on each side.
Hamstring Curl
This is another easy way to gently stretch your hamstrings.
To do this exercise, lie on your stomach with both legs straight out behind you. Bending at your knee, bring your foot towards your bottom. Slowly lower your foot back down. Repeat 10 times on each side.
If you're looking to work on your hamstrings and legs, check out this article on 6 Excellent Smith Machine Exercises for Legs Workout. These exercises are perfect for targeting the hamstring muscles as well as the quads and glutes. Incorporating these exercises into your workout routine will help you build leg strength and definition.
Quad Sets
The quadriceps are the large muscles on the front of your thighs, and they help to extend your knee. Quadriceps exercises help to strengthen these muscles and prevent injury from repetitive stress.
To do this exercise, sit with your leg straight out in front of you. Place a rolled-up towel under your knee. Push your knee down into the towel and hold. Hold for five seconds, then relax. Repeat 10 times.
Quad Stretch in Tall Kneeling
This exercise will stretch out your quadriceps and increase flexibility in your knees.
Start in tall kneeling with both knees on the ground. You can use a pillow under your knees for protection if you would like. Keep the knee of the side you want to stretch on the ground. Bring the other leg forward putting your foot on the ground in a lunge position. Keeping your back straight and upright, bring up your back foot and grab it with your hand. Pull your foot towards your buttocks for more of a stretch. Repeat this exercise 10 times on each side.
Hamstring Sets
This exercise is great for improving flexibility in your lower leg, especially around your knee.
To do this exercise, sit on the floor with your legs stretched out in front of you. Bend the knee up you want to exercise. Push your heel down into the floor contracting your hamstrings and holding. Repeat 10 times on each side.
Straight Leg Raise
This exercise is a great way to strengthen the lower body and help improve the flexibility of the hip, knee, and ankle joints.
To do this exercise, lie down on your back and bend one leg up. Straighten out the leg you want to exercise. Pull your toes towards you to lock out your knee. Keeping your knee straight, lift the leg to the height of the other, and slowly come back down. Repeat with your other leg.
It is important to remember that knee strengthening exercises are important for everyone who is not in good health. People with arthritis should be careful when doing their knee strengthening exercises though, as they must be very careful not to overdo it with them because this may increase symptoms of arthritis. The older one gets, the more difficult it becomes for the body to regain the same form of strength and mobility as it had during younger years.
FAQs
Are these exercises are safe for seniors?
The good news is that exercises are safe for individuals of all ages. As long as you are not doing anything extreme, you can exercise your knees. However, if you are unsure if exercise is safe for your body type, consult a doctor.
How to warm up your knees before exercising?
A simple way to warm up your knees is just walking around for a few minutes. The blood will circulate and begin to heat things up, preventing you from getting cold muscles or feeling the shock of sudden contraction.
How to protect your knees during exercise?
Care should always be taken when exercising your knees. If you have sudden, sharp pains and discomfort during exercise, stop and check the equipment and technique.
How to maintain the balance for better knee health?
As we grow older or experience injury, our body tends to become unbalanced, which can cause stress on our knees and other parts of our body like back problems. When doing exercises, do not hold on to anything or even stand on one leg for too long. Instead, maintain your balance by channeling the energy through your core. Your core is the center of all movement of your body. It holds you steady and erects your posture, which is why it plays a very important role in our body stability.
How to prevent knee injuries?
To prevent knee injury, you must first identify what is causing it. For example, if you tend to damage your knees due to kneeling, then avoid it at all costs. Make sure that your feet are firmly planted on the ground and use your knees as support for moving objects. You can also lift with your knees bent so that there is less pressure on them.
Helpful Resources: