Stiffness and discomfort from arthritis can make everyday life difficult. Luckily, there are a number of home exercises that can help to improve mobility and reduce discomfort for seniors experiencing this problem.
It's easy to understand why seniors are at a higher risk of falls. Arthritis is one condition, but there are also others that can make balancing difficult. These conditions often cause stiffness in the joints, which makes getting around on your own more challenging.
The good news is that you can learn to manage these conditions, and it starts with exercise. Participating in regular physical activity will help you strengthen your muscles and improve your balance, which helps to reduce the risk of falls.
Key Takeaways
Exercise can assist increase joint flexibility, strength, and range of motion, which is beneficial for controlling arthritic symptoms.
Mild exercises for seniors with arthritis are recommended since they are less likely to produce pain or discomfort than more intense ones.
Walking is a low-impact exercise that can be done at home or outside and has been shown to improve cardiovascular health and joint mobility.
Water aerobics is an excellent exercise for seniors with arthritis since the buoyancy of the water helps to alleviate joint stress and pain.
Yoga and tai chi are moderate workouts that can enhance balance, flexibility, and strength while also decreasing tension and anxiety.
Resistance band workouts, which can be done at home with no equipment, can help enhance muscle strength and tone.
Chair exercises, such as seated leg lifts and arm circles, can be performed while sitting to enhance joint mobility and circulation.
Calf stretches and shoulder rolls, for example, can assist improve flexibility and minimize joint stiffness.
Seniors with arthritis should check with their healthcare professional before beginning any fitness program to discover the best exercises for their specific requirements and ability.
Seniors with arthritis can enhance their overall health and quality of life, as well as manage their arthritis symptoms, by including gentle workouts into their daily regimen.
Arthritis Causes
Traditionally, there have been three different types of arthritis. Osteoarthritis is the most common type and involves the degeneration of tissues lining a joint. Rheumatoid arthritis is another form. In this type, the inflammation is affecting other tissues in addition to joints, and often has a fever to go along with it. Still another form of arthritis is Gout. In this form, the uric acid crystallizes in the joint and makes it painful to move.
Arthritis often starts around the age of forty, although it is not unheard of to have problems after the age of sixty. This is one reason why seniors are at risk for this problem. Other reasons are that things have started to wear out over time, and are no longer working as well as they used to. Poor circulation may also be a problem, which would explain the swelling that comes with arthritis problems.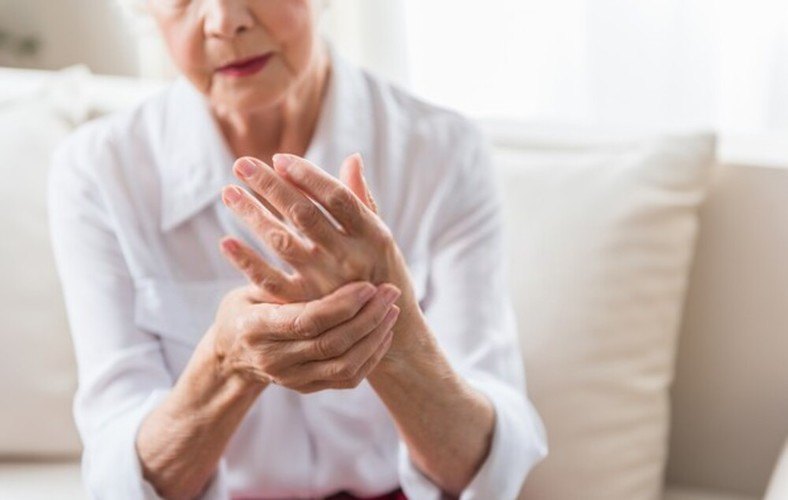 Sufferers may have trouble bending or moving their joints, or feel discomfort when they do so. The joint that is most commonly affected is the joint of the knee, followed by the joint of the hip. Other joints that are often problems include ones in the fingers and hands.
Stiffness and swelling are also problems that are seen with arthritis. It is not uncommon for younger adults to have flare-ups, especially if they have over-exerted themselves physically. For seniors, however, arthritis is often a long-term problem, which makes it even more critical to be doing something about it.
Aside from being the result of wear and tear on joints, Arthritis can be caused by a variety of factors such as infections, metabolic disturbances, and immune system dysfunction. Learn more about hip pain caused by standing all day, which can be a symptom of arthritis, and how to prevent it.
Exercises for Seniors with Arthritis in the Hands or Wrists
If you have been diagnosed with arthritis, you know how limiting it can be. Decreasing pain and stiffness in joints is one of the best ways to take back control. This post dives into eight different exercises for seniors with arthritis, including doing yoga poses and stretching your fingers and hands to increase mobility.
Fist Close
This simple exercise helps relieve pressure on your joints.
Start with one hand in front of you and the other behind you, palms facing inward. Hold them out a few inches from your body with fingers spread wide. Then close your right hand into a fist and extend it outward while keeping the left hand open for balance. Hold this position for 30 seconds or more, then switch hands and repeat with both hands.
Try this effective finger exercise for arthritis. Close your fingers into a fist, count to three, and then release. Repeat this for about 10 times or until you feel comfortable.Finger exercise for arthritis is specifically designed to relieve joint pain and strengthen muscles.
Wrist Bends
This exercise loosens the wrist joints, which may help prevent wrist stiffness.
Hold your right hand out in front of you, palm facing down. Bend the wrist slowly, moving it back and forth for 10 seconds. Make sure you keep your wrist relaxed. This is a passive exercise used to improve the mobility of the wrist and stretch the forearm muscles. Repeat this movement for 10 seconds then switch hands.
Wrist Flexion Stretch
This stretches your wrist, which can help relieve pain in your elbow.
Put your right arm out away from your body at shoulder level, hold the palm or fingers of your hand, and gently pull your hand downwards to create a stretch in the top of your wrist. Hold for about 30 seconds, then switch hand and repeat the stretch. You can also do this exercise seated or standing by grasping a countertop or other stationary object with your right hand and pulling it toward you with the left.
To build an effective grip strengthen exercise set, we highly recommend checking out our article on hand and arm exercises grip strength for seniors. With exercises ranging from wrist curls to hand squeezes, this guide will provide you with all the necessary tools to improve your hand strength and dexterity. Give it a try and see the difference it can make in your daily life.
Exercises for Seniors with Arthritis in the Hips or Knees
Hip Flexor Stretches
These stretches will loosen tight hip flexors and improve the ability to raise and lower your leg when you walk.
First start in a kneeling position. Place the knee of the hip in a staggered position with one foot in front of the other. Flex your left toes out and toward the floor, extend your right hip backward and lean slightly forward at the waist. Keep your arms extended straight down in front of you for balance. Hold this position for 20 seconds, then repeat on the other side.
Knee Arthritis Stretches
Pain in your knees can be caused by minor arthritis or strain. Keeping your knees flexible will help you move more freely and reduce pain.
To improve flexibility in your knees, stretch your hip flexor and hamstring muscles. The best way to do this is to sit with one leg sideways off the ground and keep the knee straight. Then gently bend it and feel how much more range of movement you have. Repeat this on both sides, stretching as far as you comfortably can, holding for a minute or more.
To reduce the knee osteoarthritis pain, you can try to do knee strengthening exercises for seniors that work to rebuild the muscle around the knees, support the joints and reduce inflammation. By using our body weight, resistance bands, and preparation movements, it can be done effectively at home or in the gym.
Exercises for Seniors with Arthritis in the Ankles or Feet
Step Ups
This exercise strengthens your upper thighs and ankles.
These are easy to do, especially if you have good balance. To do them, place your right foot on a step or piece of furniture with your left foot on the floor. Now slowly rise up to standing using your right leg, then use your left foot to step onto the other side. Do 10 steps in both directions for one set. Make sure that both feet are touching the ground for this exercise to work properly.
Turf Toe Stretches
Stretching can ease arthritis pain and improve mobility.
Sit on floor with your legs straight out in front of you. Flex your foot upward, towards your face, and curl your toes in at the same time. Then point your foot downward, and bring your toes up at the same time. The sequence is foot up, toes down, foot down, toes up. Start off with 5-10 of these. You also use a ball, it can be a tennis ball, lacrosse ball, etc., and roll it around the bottom of your foot and toes. Finally, prop your foot up on your heel, so your toes can move freely, and fan time out and in.
These are exercises that can be done at home to help relieve pain from arthritis. If you focus on the difficult areas you can obtain better results. These areas may include your hands, wrists, feet, knee and hip joints. Of course, a good diet and a good night's rest is also important if you want to reduce or eliminate any symptoms of arthritis.
If you are experiencing pain in your toes while exercising due to arthritis, try some turf toe stretches. These stretches can aid in relieving pain in your toes and increasing flexibility.
Tips for Exercising with Arthritis
When you're over 65, it can be harder to do everything. That's why it's important to take care of your body by exercising regularly at home. Arthritis exercise precautions for achy joints need not be difficult or challenging. A few simple exercises will help strengthen the muscles in your knees, feet, and back with no difficulty or pain!
Whether you are currently struggling with arthritis or you know someone who is, these exercises will make living with the condition more bearable by improving balance and flexibility.
Step 1: Take a few minutes to stretch and warm up. Warm up and stretch before you begin any exercise. If you already have arthritis, it's a good idea to start conservatively for your first few times using these exercises.
Step 2: Perform these exercises slowly, one-at-a-time. You may find that some exercises are just too difficult. If so, you will have to start over with the first exercise of this list. Start with the least challenging exercise and work your way up! Do not jump up and down on your toes while performing them.
Step 3: Move on to the next exercise once you can perform all of them correctly. Keep repeating this process until you have completed the entire list.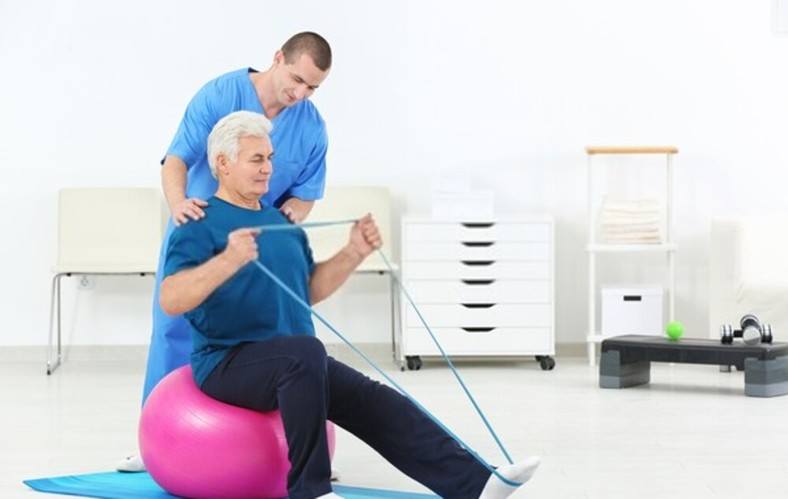 Remember, these home exercises for seniors with arthritis may not be easy. But you don't have to work out like a professional athlete! You can get moving and agile without pain or stress if you simply take your time and try these exercises one at a time.
FAQs
Why should I exercise?
Exercise is one of the best ways to prevent and/or manage arthritis, as well as help your joints stay healthy. Although it should not replace other treatments, including medications or rehabilitation, it should be a part of a holistic approach to managing the disease.
How much do I need to exercise?
You should aim for 30 minutes of exercise at least three days per week, or an hour of high-intensity interval training on most other days. Both types of activity are beneficial for arthritis.
When is the best time to exercise?
Any time of day is good for exercise, but a time that will allow you a full 30 minutes without interruption is ideal. Some people feel better exercising in the morning before work or school, while others prefer to exercise later in the day, right after work.
I feel pain when I move. What should I do?
f you feel pain when you move, stay in that position and don't move until the sensation goes away. It may take several minutes, so be patient. If the sensation persists, try to use a heating pad or hot pack to help relieve the pain.
Are there exercises/exercises for my type of arthritis?
Yes! Several types of arthritis (such as rheumatoid or osteoarthritis) can benefit from both aerobic and resistance-based exercises, while others have specific needs that need to be met. If you are unsure, talk with your doctor. However, be careful not to injure yourself due to the additional stress on your joints.
What are some gentle exercises for seniors with arthritis at home?
Some gentle exercises for seniors with arthritis at home include walking, swimming, cycling, yoga, tai chi, water aerobics, and resistance band exercises.
What are the benefits of exercise for seniors with arthritis?
Exercise can aid in the reduction of joint pain, stiffness, and inflammation. It also helps with flexibility, range of motion, balance, and strength. Regular exercise can also help you maintain a healthy weight and lower your chances of developing chronic conditions like heart disease, diabetes, and osteoporosis.
How often should seniors with arthritis exercise?
Seniors suffering from arthritis should attempt to exercise for at least 30 minutes five days a week. They should, however, begin carefully and progressively increase the frequency and intensity of their workouts over time. It is critical that kids listen to their body and rest if they are in pain or weariness.
Can senior citizens with arthritis do yoga?
Indeed, yoga can be a fantastic low-impact exercise for seniors with arthritis because it improves flexibility, balance, and strength. They should, however, avoid poses that impose strain on the joints, such as deep knee bends or forward bends.
What are some tips for seniors with arthritis to exercise safely at home?
Seniors with arthritis should warm up and cool down before exercising. They should also wear supportive shoes and avoid working out on harsh surfaces. It is also critical that kids stay hydrated and take breaks if they are experiencing pain or exhaustion.
Can seniors with arthritis lift weights?
Absolutely, seniors with arthritis can lift weights; however, they should begin with low weights and gradually increase the weight. They should also refrain from lifting weights that are overly heavy or cause joint pain. Weightlifting can be supplemented with resistance band exercises.
What are some common mistakes seniors with arthritis make when exercising?
Pushing yourself too hard, not warming up or cooling down properly, not utilizing proper form, and not listening to their bodies when they suffer pain or tiredness are some of the common mistakes seniors with arthritis make when exercising. It is critical to begin cautiously and gradually raise the intensity of the exercises over time, as well as to rest if they feel pain or weariness.