Learn how to tone your legs with reasonable exercise without the need for weights or complicated routines. Try these simple exercises out and see how they help strengthen your legs in no time.
Leg Workout is a must-have if you want to have a toned and lean physique. Working on your legs not only helps to shape your thighs, hips, and calves but also tones up the lower portion of your body, which is where most of us store our excess weight. That's why they say cute little jeans are for people with nice-looking lower halves.
In the article below we've explained what is leg muscle anatomy and a list of simple 10 workouts without weights that can help you achieve great leg strength and tone in no time.
Leg Muscle Anatomy
Before you can begin working out, it's important to understand the muscles of your leg. According to the American Academy of Orthopaedic Surgeons, there are several parts that your leg muscles are divided into the quadriceps, hamstrings, gluteus maximus, gluteus medius, and soleus.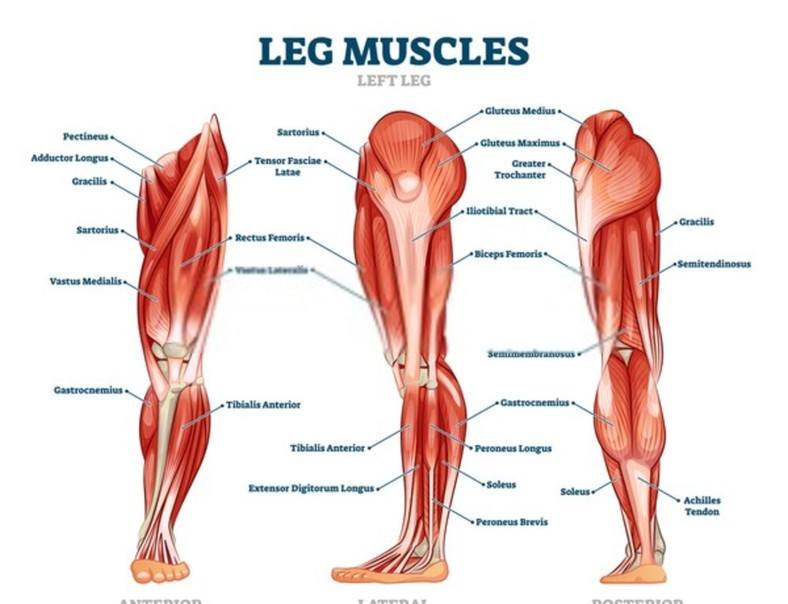 The quadriceps are located at the front of your thigh. The hamstrings are located at the back of your thigh. The gluteus maximus is located at the back of your hip, while the gluteus medius is located along the front part of your hip. Lastly, the soleus is located at the back of your calf.
As you grow older, these muscles will lose some of their strength. Over time, exercises that target these regions will help prevent sagging muscles and improve your overall appearance.
Benefits and Drawbacks of leg training without weights
Leg training without weights is the best way to tone your legs. However, you will need to perform a consistent exercise routine every week. Otherwise, your efforts will be fruitless. Below are some benefits and drawbacks of leg training without weights to keep in mind:
Benefits
The machine-free leg workouts will help tone your muscles without putting much strain on your joints. This is particularly helpful for older people who want to lose weight but don't feel like using weights or machines.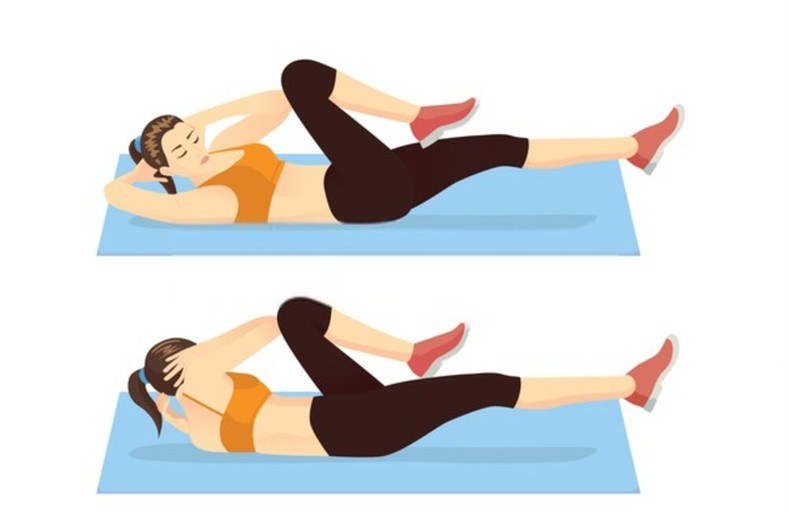 "As you get older, the muscle mass in the legs will start to decrease," says fitness expert Shawn Sherenes. So what you're doing by not using weights is just preserving the muscle mass that you have. It's not so much building it up, but more so preventing it from going away."
What's more, with a small amount of time and effort, you can do these exercises anywhere. For people who don't have the time to go to the gym for hours on end, this is a great solution.
Drawbacks
The only disadvantage to leg training without weights is that you will not gain as much size and strength as someone who uses weights. So if you're trying to build big, bulky legs, these exercises may not be the best approach.
10 Simple Leg Workout without Weights
You can make sure to get a great workout when you don't have the luxury of weights. Here are 10 simple leg workouts that you can perform without weights and they will give your legs a good, healthy workout.
Squat
Squats are one of the best exercises you can do to firm up your legs. It will strengthen your quads, hamstrings, and hips. Squats also improve muscle flexibility and flexibility.
Stand with your feet shoulder-width apart. Then, lower down by bending your knees into a squatting position while keeping both of your feet flat on the floor. Make sure your knees should be pointed in the same direction as your toes. Then, lift your body by straightening your legs, gradually return to a standing position. Continue this exercise 10 times.
Split Squat
This is an amazing exercise that works the front of your legs. It is one of the best ways to build your quadriceps, hamstrings, and glutes. This exercise has various variations and you can make the movement easier or more challenging depending on your abilities.
First, take a stance where one leg is behind you and the other in front and place your hands on your hips. Then bend your front knee until it is at a ninety-degree angle, also keep the other leg straight. From this position slowly return to the starting position. The slower you do this, the more benefits you will reap from it.
Single-Leg Bridge
This is another great exercise for your legs. It strengthens your glutes, hamstrings, and hip flexors while it tones your lower abs. It also provides a good cardiovascular workout while you burn calories.
First, lie on your back on the floor or on a yoga mat. Then bend one knee, placing the foot flat on the floor. Put your hands by your side and keep your chin up. Exhale as you lift your hips and one leg off the floor in a straight line. Inhale in the middle of the exercise and exhale when you lower your hips back to the floor. Repeat this about 15 to 20 times and then switch legs.
Single-Leg Deadlift
This is a simple yet very effective exercise you can do to strengthen your hamstrings. It will also tone your glutes and lower back.
Stand with one foot in front of you, making sure that your other leg is straight. Bend the hips and lower the chest down until your upper body is parallel to the ground. Then lift back up by extending the hips and knees. Keep flat feet in order to guard against injuries in your lower back and hip area.
Side Leg Raises
This exercise targets your glutes and tones the hip flexors. It also strengthens your lower abs and improves the flexibility of your hips.
The first thing you need to do is lie down on your side. Put your hands on both sides of your waist for support and lift your upper leg at a slight angle. You can use a towel for this if you feel that lifting with just the strength of your hip is too difficult. Repeat this 15 to 20 times and then switch sides.
Jump lunge
This exercise strengthens and tones the quadriceps, hamstrings, and hip flexors. It also improves your balance and stamina.
Place your feet hip-distance apart and bend your knees, keeping your hips straight. At the same time, lower down to a lunge position by lifting up one leg off the floor. Make sure that both of your knees are at 90 degrees (straight). Your front knee should be in line with your ankle and your back knee should be extended behind you. Then, jump your feet back into the starting position. Repeat this exercise 10 times and switch legs.
Lateral side step
This is another workout that tones and strengthens many leg muscles, including your quadriceps, abdominals, and butt.
To do performing this exercise, stand with your feet together, arms at your side, and bent knees. Lift up one foot off the floor and step to the side as you exhale. Inhale as you bring your feet back together. Do this about 10 times and then switch legs.
Plie Calf Raise
This is a great lower body exercise for your calves and quadriceps. It improves your posture and balance, while it tones and strengthens your calf muscles. Also, it allows faster recovery from knee injuries.
To do performing this exercise, stand with your feet together and put your hands on your hip. Inhale as you lift up both toes as high as possible. Your toes should be pointing to the front and back. Exhale as you lower down. Repeat this about 10 to 15 times.
Curtsy Lunges
This exercise strengthens your quadriceps, hamstrings, and glutes. It also stretches your adductor muscles.
To do performing this exercise, stand with your feet together. Step one leg behind you and take a knee-width step to the side with your front leg. Lower down into a lunge position and then reverse the movement. Repeat this exercise 10 times and then switch legs.
Triceps dip
This is an ideal exercise for strengthening the triceps, the largest muscle in your body. It also tones your shoulders, back, and mid-back.
Place your hands on the chair, hip-distance apart. With your legs extended, bend one knee and then lower down to a full squat position. At the same time, extend your arms above you at shoulder height. Then, bend your knees to return to the starting position. Repeat this exercise 10 to 15 times and switch legs.
You can perform the exercises almost anywhere, at any time. You don't need any tools or instruments. Most of the exercises are relatively simple and you can perform them even when traveling. Most importantly, there is no risk of injury as long as you follow the instructions correctly.
FAQs
Can I do this workout if I have knee problems?
Warming up is important for knee pain. When you warm-up, you can avoid taking a chance of reinjuring your knee. Any kind of exercise that involves putting weight on your leg will help to strengthen it.
How do I warm up before my workout?
A warm-up will help to loosen your muscles and increase your body temperature. This helps to reduce the risk of injury. Use light aerobic movement like walking or step aerobics to warm up before you do any kind of physical activity.
How long does the leg workout last?
The leg workout should last between 20 and 30 minutes. Do the workout regularly to get maximum results.
How often should I exercise for best results?
You should exercise regularly. Doing leg exercises 5 times a week is better than 2 or 3 times a week. This will help to see the best results.
What should I eat after the workout?
You should eat after the workout to repair your muscles. You must drink at least 10 glasses of water per day to help your system function properly. You should also eat about 100 grams of protein in one meal after exercising.