Possessing one of 50 classic climbing destinations in North America, Okanogan Wenatchee National Forest will be an excellent place to spend time.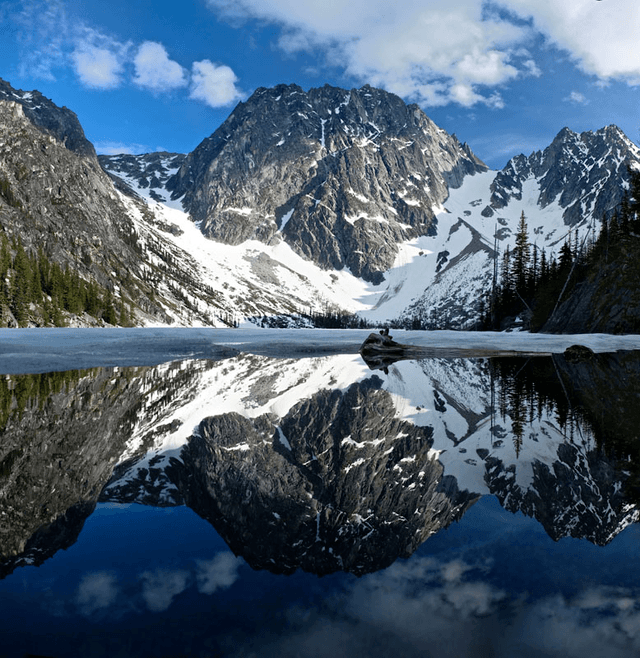 Okanogan Wenatchee National Forest
If you are a nature lover and looking for an adventurous hike or just a walk in picturesque surroundings, you can't miss William O. Douglas Wilderness Area. This lush region is the perfect spot for hiking, camping, and exploring Washington's beautiful terrain. Don't forget to carry your camping gear and get ready for a night under the stars.
History
The Okanogan Wenatchee National Forest has a lengthy historical background. Many years ago, Okanogan, named Chelan before, and Wenatchee forest were separate national areas. At the beginning of the 21st century, the two were merged to form a vast pristine forest, bordering with Canada.
The forming created a national forest with a diversity of nature. The national forest offers multiple geographic features such as highlands, rivers, valleys, and stunning peaks.
That the area is 4 million acres in total can partly speak how diverse nature here could be, considering the territory from Cascade Crest to Yakima River. Geographically, the terrains change up to 1000ft high and 9000 ft high. Could you imagine how drastically it changes in just a national forest?
The transition in geography can lead to changes in climate, too. You can enjoy glaciers in winter, lushes in the forest, cold fresh air around rivers, and dry spots.
If you are seeking destinations for your adventures, nameless or reputational, Okanogan Wenatchee National Forest can make a promise of unforgettable experiences.
Okanogan Wenatchee National Forest Recreational Activities
Because of the immense area, recreational activities in the National Forest never comes to an end.
Besides designated destinations of wilderness such as Goats Rocks, Lake Chelan-Sawtooth, Willian O-Douglass, Glacier Peak, Alpine Lakes, and Henry M. Jackson, the forest also offers many kilometers of trails, ski trails, and mounts. No matter your interest is relaxation, nature exploration, or adventuring, there are plenty of things to do.
Besides, the forest administration also encourages visitors to contribute to keeping the area clean and pristine as it is supposed to ever be. Even though the site is open for hunting, fishing, hiking, biking, skiing, boating, etc., it is ideal for enjoying recreation activities while no worries about damaging such beautiful nature.
For visitors who are not professional in preparation, you can still enjoy recreations by stopping by the Okanogan Wenatchee National Forest visitor center, where to find necessary things to rent.
In short, Okanogan Wenatchee National Forest things to do are numerous. You better consult some activities, suiting your camping plan by revising the location.
Are you planning to visit the National Forest Directory during your trip to Okanogan Wenatchee National Forest? With its vast territory and diverse recreational opportunities, the national forest is a perfect destination for camping, hiking, fishing, hunting, and winter sports. If you are an outdoor lover, the directory map information can help you to plan your activities and discover hidden gems in the forest.
Okanogan Wenatchee National Forest Wilderness Direction
Location
Reaching the scenic nature of Okanogan- Wenatchee is quite a road to hit.
The national forest is located in the east of Cascade Crest with a combination of multiple pieces of forest and wilderness areas. For detailed Okanogan Wenatchee National Forest directions, you can view from the administrative website here.
Because of geographic complexity, you should decide the wilderness area you want to visit before hitting the road. Some parts can be reached by public transports with a little trekking, such as the site near the Office in Cle Elum. However, there are sites unexposed to even personal vehicles but specific transportation by the forest administration.
The forest also includes many locations which are exposed to different directions.
You can consult the offices scattered along the forest from Yakima River valley to the Tonasket district to get instruction about vehicles.
Looking for top attractions and things to do around Mt. Hood National Forest? Check out our comprehensive guide for hiking trails, skiing spots, kayaking and other outdoor activities to make the most of your visit to the region.
Vehicles
The best way to travel to Okanogan-Wenatchee National Forest is by SUVs or all-terrain vehicles to the borderline of NF and start trekking right away.
Besides, we also need something carrying not only people but also tools and accessories for the trip. To do so, you can contact the service point for renting or requesting transportations.
With visitors with less equipment and more spontaneity, public transports combined with walking or riding will be sought.
Whatever you choose to use, it is best to talk with the administrative office in your intended entry first. As mentioned before, there are places only accessed by special transportation.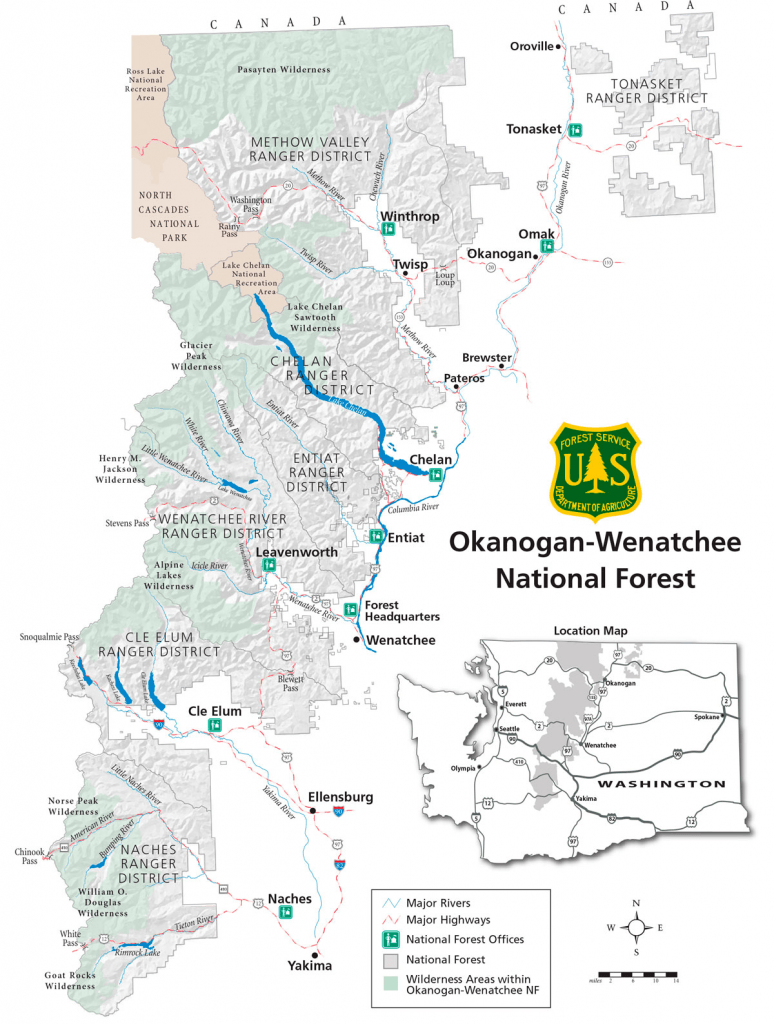 Getting the pass
Types of Pass
Passes are divided into different types. Depending on your situation and the frequency of visiting, you can sort out the access that saves you the most money.
Regarding your times of visiting, there are day passes and annual interagency passes.
A day pass costs around 5 to 10$. We recommend those who were not visiting the forest more than five times a year, tourists, or temporary residents.
Day passes are also for different sites. Some sections required their own tickets to enter.
If you intend to enjoy nature here on a bigger scale and more frequently than five times a year, then annual passes are the more economical option.
Besides, Oregano provides its residents with a local pass covering the entrance to the site belonging to Oregano. Comparing the day pass, passes to visit only Newberry Volcanic Monument or Mount St. Helen will cost less.
With so many different types of passes available at Okanogan-Wenatchee National Forest, it's important to know which one is right for you. If you're planning on hitting the trails and camping overnight, the Northwest Forest Pass is a great option. Learn more about the different types of passes here and make sure to choose the one that fits your needs before visiting the forest.
How to get a pass?
Getting passes is simpler than everything. The tickets are published on the website of the forest administrative as well as in the ranger offices. So, you can purchase either online or offline.
Besides, branch offices also offer passes provided you contact them for shopping.
In local agencies around the forest, people can also ask for passes.
This national forest encourages people's attendance by providing simple access to passes.
Permits
You might question other permits for conventional activities like Christmas tree cutting, mushroom picking, or fireworks. The good news is the forest administrative also gives out those papers.
You should have to contact the Ranger District Office, which is like ten offices along the area.
Okanogan Wenatchee provides abundant mushrooms to pick when the season comes, so do not miss out on these papers to enjoy this classic activity.
Let's begin the tour in Okanogan Wenatchee National Forest Wilderness.
Adventuring mountain biking tours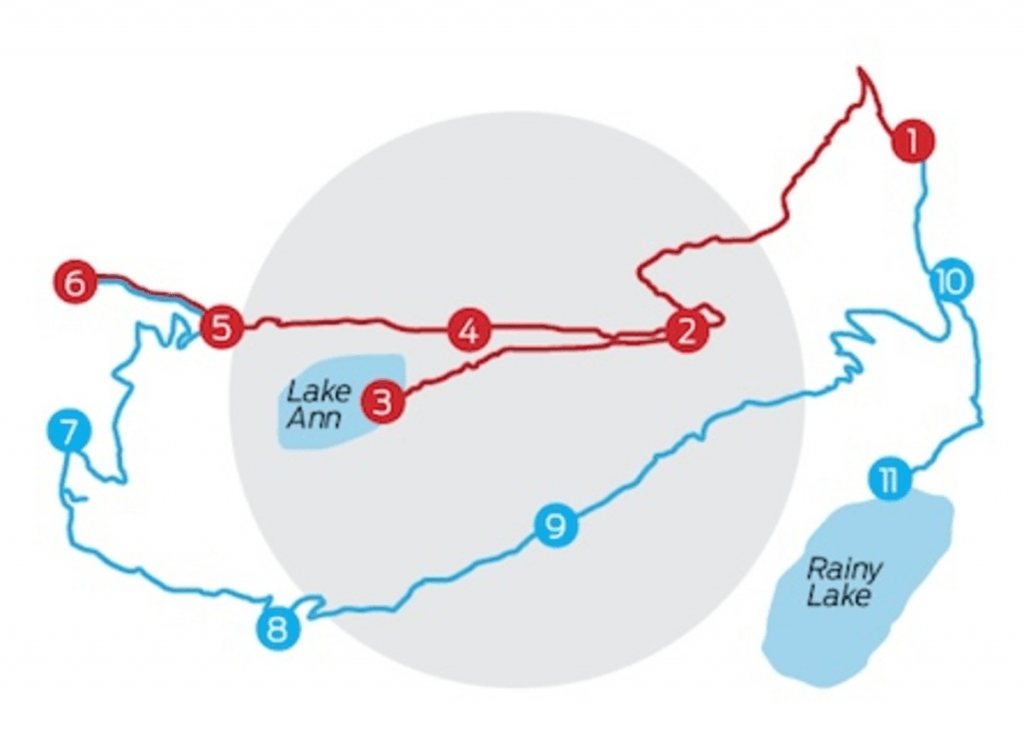 Okanogan Wenatchee National Forest trails is the pride of this area, attracting many intensive trainers for mountain biking, trekking and climbing.
Taking excellent mountain trails is a better idea to enjoy nature while fulfil your interest in practicing
To begin with, Devil's Gulch surrounded by a fantastic view of mountains gives you motivation to gradually rise to the tough road in Mission Ridge. The trail will go along with the Mission Creek, a single track so that you can enjoy the little break in Swaulk campsite below. The path becomes even more attractive for winter as it provides long picturesque 60 miles of snow trails.
Leaving the Pine Flats Campsite, will you be ready for more intensive biking up the mountain? If yes, take the Mad River trail. This route will bring you over creeks towards Klone Peak, where your effort gets repaid by stunning scenery. On the way, you can enjoy other nature like the River Lake, and meadows.
For more challenge, you might want to try the Devil's Backbone. This trail is only 10 miles but quite challenging, even with professionals.
After conquering the Devil's Backbone, let give the bike a break during trekking to Lake Creek. The way leads to a lush greenery view of Entiat Valley, where you will find it a reward for your hard practice.
The Beautiful Trails for Everyone
With the area stretching from Washington to Oregano, the national forest includes many trails through mountains, valleys, and woods from north to south. Here are some highlights that you may want to cross by.
If you want a little warm-up or kids to enjoy light biking, why don't we start with easy-peasy Silver Falls? This trail is known as the wonder that everyone can access. The view in Entiat Valley soon rewards you. Having a break in Silver Falls Campsite nearby is not a bad idea.
Another popular trail loop is Colchuck Lake trails. You can start from the enchanting old town of Leavenworth. You will need permission to access this site of enchantment. A little secret is that people compare this enchantment a little Lord of the Rings.
Icicle Gorge tour is another loop tour that drags you through the more varied Wenatchee National Forest. The short trail ranges only 4 miles with little geography but a significant variety in fauna and flora. You will pass through bridges, birds, and lushes on the way.
Take a hike at Trapper Creek Wilderness, known for its well-maintained trails and stunning scenery. The trails are suitable for hikers of all skill levels, making it the perfect spot for a family adventure or a solo hike. Lace-up your hiking boots and enjoy the beauty of Washington. Compare hiking boots and work boots to ensure you have the best gear for your hike.
Gorgeous Okanogan Wenatchee national forest camping locations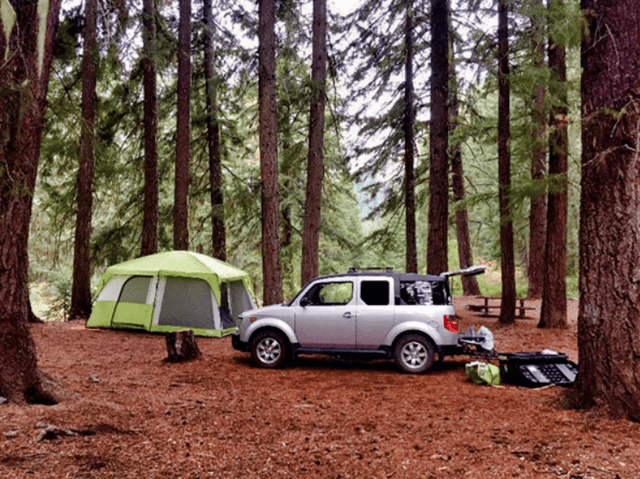 Favorite campgrounds such as Silver Falls, Foggy Dew, Lake Creek sit close to the trails' entrance. These campsites are spontaneous and free for up to 14 days.
However, for groups with short trips and more amenities, paid campgrounds in Wenatchee National Forest will also be available.
One of the best campgrounds must be Lodgepole. It lies at the beginning of many trails. And it is a truly fantastic site to spend time on. You get to Swamp Lake and Crown Lake quickly. It is also located between the two big parks, which is t. St. Helen and Mt. Rainier.
One of the specialties of Okanogan Wenatchee national forest is its charming autumn in Cle Elum River Campground. This area is famous for its year-round beauty but signature Washington fall scene. Located in Alpine Lakes Wilderness, the sight here must be told with iconic Mount Stuart and Esmeralda peaks. The nightlife here will be more memorable while you are surrounded by massive nature and wildlife. For that, many people set up couple tents here for days to deem in this beauty.
Sites accessible for wheel-chairs
We are proud of Okanogan Wenatchee National Forest as it is accessible for disabilities.
When your group includes older people or wheel-chairs who cannot join physical training, enjoy the scenic nature, here is a safe and cool idea.
The Rainy Lake trail is a 2-mile road located in the Chelan ranger District. The area is covered with wildflowers, spotted by the beautiful Rainy Lake with a peppered view of glaciers from further away.
It is easy to extend your journey to Lake Ann nearby from Rainy Lake trails, which is more challenging but also accessible.
The most beautiful moment of the trip
A breathtaking scene from the top
Not only Mt. Stuart but Okanogan Wenatchee national forest also offers a significant number of views throughout the trip.
You must have passed through many scenic vistas if you finished a day trail trip, either climbing or biking. They are either from the top or from the middle of the way. You can quickly get to see the forest's overall vast picture, with a matrix of trails tearing through lushes, wildflowers beds, or in the winter, they are peppered white painting by nature.
Or, you might already pass by the new view to the valley where rivers and forest combine, harmonize in colors and textures.
Lockout trails like Red Top, Saddle Rock, Dirty Face Peak, Hex mountain, Bean Creek Basin, or Fourth of July Creek are all able to be memorable in your journey. They contain different beauty of nature, changing in seasons, and waking up very vibes of where they belong.
Peaceful Lakeview
Not only breathtaking views from the top or by lookout tents, but Okanogan Wenatchee National Forest also treats lake views.
On the way along the rails, you have indeed met the lively Icicle Gorge, peaceful Gold Creek Pond, poetic Tuck, and Robin Lake or picturesque Rachel lake.
Besides, here comes many other lakes and rivers along the forest, which gives a different feeling of nature. Like in Minotaur Lake, the divine image is only gained after you made an effort in your hiking. Its ruby blue color with endless forest mountain and forest surroundings seems the best reward after all.
Pete Lake is more of a lake of winter with cold colors. The peaceful and nostalgic vibe has given you an actual break in your mind when you pass by.
Having fun by Silver Falls will be memorable, we believe. The shortfalls with water flow around are like lively music played in the middle of the silent forest, which light up your trip.
Bonding moments
Okanogan Wenatchee National Forest backpacking visitors enjoy the forest no matter whether they come alone or with groups. Either way, you can find suitable destinations for a family outing or group picnics or be by your own company.
The wide range of sites offers your group a chance to organize an outing that everyone can enjoy nature and work out simultaneously. Providing wonderful nature, moments of the group will be more memorable.
Camping inside the national forest can be up to 14 days, suitable for long-term expeditor groups. Days deeming in nature with each other will become unforgettable memories for each group's members.
The administration also provides rents for camping tools, ready-to-go campsites, and other recreation accessories. Those services will be sure to make the trip more comfortable.
The best of all, saying strict regulations in protection, the forest maintains its pristine beauty and fresh air all over the year. Time spent with your people will be even more quality while you can enjoy the authentic weather and atmosphere of the time being.
The ending of the meaningful journey
Immersing yourself in such a forest, you might feel an urge to protect nature. The forest administration is also long for that.
Sitting at the campground nearby Chelan Ranger District, you will have space to look back the whole day as a stop for your journey. Or, whatever the direction you are heading at the end of the day, there are lovely parks around to pause.
There might be many regulations and rules in notice when you step into the National Forest. Even picking mushrooms is permitted. But that is how the scene and atmosphere here remain so original and pristine.
So, what everyone could ever learn from that trip is a knowledge to preserve nature, to enjoy nature harmlessly.
The site also provides an organized zone for camping and recreation but not steals away the originals. That's why the forest is still uninterrupted by any road. You cannot access it by your vehicle but only by accepting to live within the forest.
It is not only knowledge to protect the forest here but also to treat your nature around your living spaces with the same respect.
In the end, it could be best if anyone in the team could already enjoy the trip, and this forest supplies our spaces to do so.
The trails' network and the location of lakes and peaks are around everywhere so people can have enough options. There is a vast area to organize the trip and enjoy the time, no matter what kind of nature you want or what activities you would love to do.
In the end, you can together clean up and pack everything. Following trails back to regional offices or entrances, you might want to take a walk through when everything is calm and silent at the end of the day.
Wouldn't it be the peace we are seeking?
Essential Equipments for Camping & Hiking
It is never a fixed list of what-to-carry, but some camping equipment must be with you on the way into the jungles.
Maps: Okanogan Wenatchee national forest is vast and divided into sections. It would help if you had a plan with you before getting into any exploration. You can download a PDF map for trails, natural attractions, and maps for specific areas from the administration website. From the service point, you should get the paper maps so that you are under certainty even if there is no signal on the way.
Compass: It must be a compulsory item for anyone into the jungle.
Raincoat: the weather is unpredictable, so you should always come prepared. But do not think of umbrellas but a raincoat that can keep you both warm and dry.
Medicine: for people who seriously stay in the forest for more than a day trip, treatment for flu, headache, digestion, or fever could be necessary
Insect repellent: living in a pristine nature are many kinds of insects. Do not risk yourself in wild bites as an insect repellent is very easy to get.
Lighter or matches: we would recommend to bring both and wrap them in plastic to avoid moisture and water
Sleeping bags
Warm clothes such as warm weather hiking pants, socks, and underwear: depending on personal demand and weather condition
Necessary permits and pass for your intended activities
Flashlight: for people who stay overnight, extra batteries if possible
Water bottle and nutrition bars: for long trips
Activities in the wilderness
Besides normal activities like camping and biking in the national forest campus, there is also other recommended leisure for people to explore the beauty of Okanogan Wenatchee NF fully.
Trekking
Conquering high peaks and mounts in NF will be an engaging activity for sports lovers. Nature here is both comfortable and challenging in certain spots
Enjoy nightlife
With the abundant environment of fauna and flora with a collection of animals, it's worth trying to spend a night here. With the pristine beauty and no light pollution, it is possible to catch a milky way or only a beautiful starry night.
Partying
Eating, dancing, and walking in the jungle will also be a good idea when you're already sick of modern celebrations outside. The moment here guarantees—100% mental and physical attendance of people when the signal is weak enough to resist people from the Internet.
For avid hikers and campers, Gifford Pinchot National Forest is a must-visit destination. Enjoy breathtaking scenic views while hiking, or camping under the starry night sky. Don't forget your camera because the forest provides a perfect setting for landscape photography.
Frequently asked questions
Will it be reduced pass for visitors?
Older people from 62 years old can get a discounted price for passes. The disabled can enter free.
How many recreations are there in the NF?
There are about more than 15 recreations ranging from biking, hiking, fishing, trekking, horse riding, Hunting, sightseeing, water activities, winter activities, etc.
What permits does the Administrative give?
The frequent permits are for transplants, mushroom picking, tree cutting, and firewood. For other products, you have to ask for specially issued licenses by the Ranger District Office?
What time will it be free to entrance?
Only when the NF has special events. The other days need passes.
Conclusions
With the increasing demand for hiking and biking in nature, preserving the NF like Okanogan Wenatchee has become more critical. Therefore, following regulations and instructions by the Administrative is a better way for safe and green trips.