Deciding whether to tackle your hair or makeup first is a dilemma many individuals face when it comes to getting ready for a special occasion or simply a regular day. You may be wondering which strategy is the most efficient because the sequence in which you complete these procedures can significantly affect the final result of your look.
While there isn't a single solution that works for everyone, knowing the advantages and disadvantages of each choice might help you make a decision. Considering these factors, you can strike a balance and find the optimal routine that leaves you feeling confident and ready to conquer the day. Regardless of the situation, we will provide you with a set of suggestions that can assist you in making an informed choice.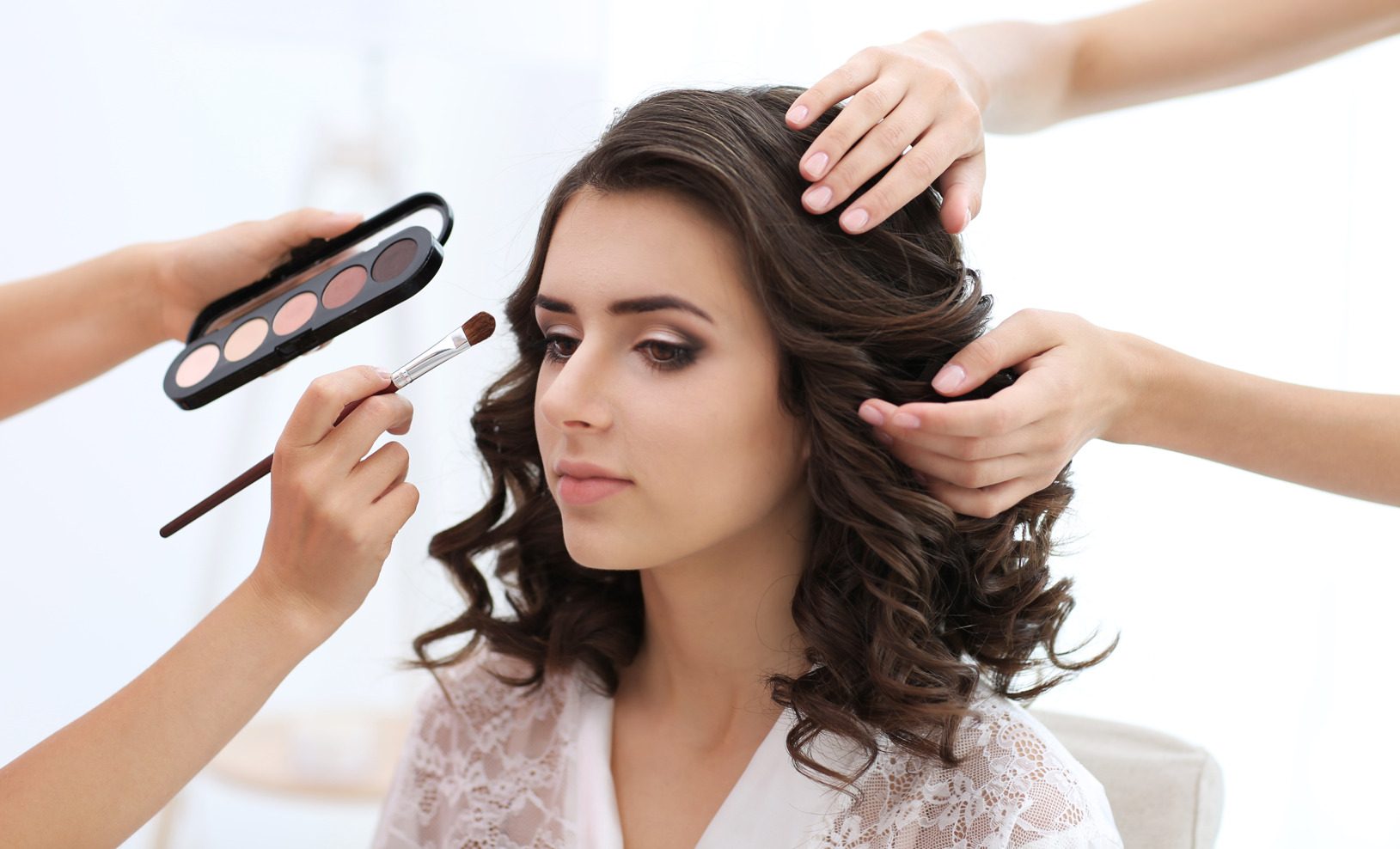 Key Takeaways
The order in which you prioritize hair and makeup is a matter of personal preference and the specific requirements of your desired look. There is no rigid rule, and you have the freedom to customize your routine based on your unique style and needs.
However, there are certain situations where it may be advantageous to prioritize styling your hair first. These include your wedding day to prevent makeup mishaps caused by perspiration, combating oily skin by starting with a clean face, waiting for hairstyles to set to maximize efficiency, dealing with hot weather to avoid makeup meltdowns, and taming baby hairs by allowing them to dry and set before applying makeup.
Addressing slicked-down edges before applying makeup helps maintain the integrity of both hairstyle and makeup. Prioritizing hair first also reduces the risk of sweat interfering with makeup application.
However, time constraints and potential disruptions to the hairstyle should be considered when deciding the order of hair styling and makeup application.
Prioritize your makeup before your hair in specific situations to save time, protect your locks, and achieve a flawless look. This is especially beneficial when opting for a heat-free hairstyle or air-drying your hair, allowing you to align with your hair care goals and maximize efficiency. However, there are potential drawbacks to consider.
Simultaneously getting your makeup and hair done for a special occasion is possible but comes with challenges. Traditionally, separate time slots are preferred to ensure undivided attention and optimal results.
Different events call for specific hair and makeup combinations. Experimentation and personalization are key to finding the perfect combination that captures your unique style and helps you feel your best.
Is It Better To Do Hair or Makeup First?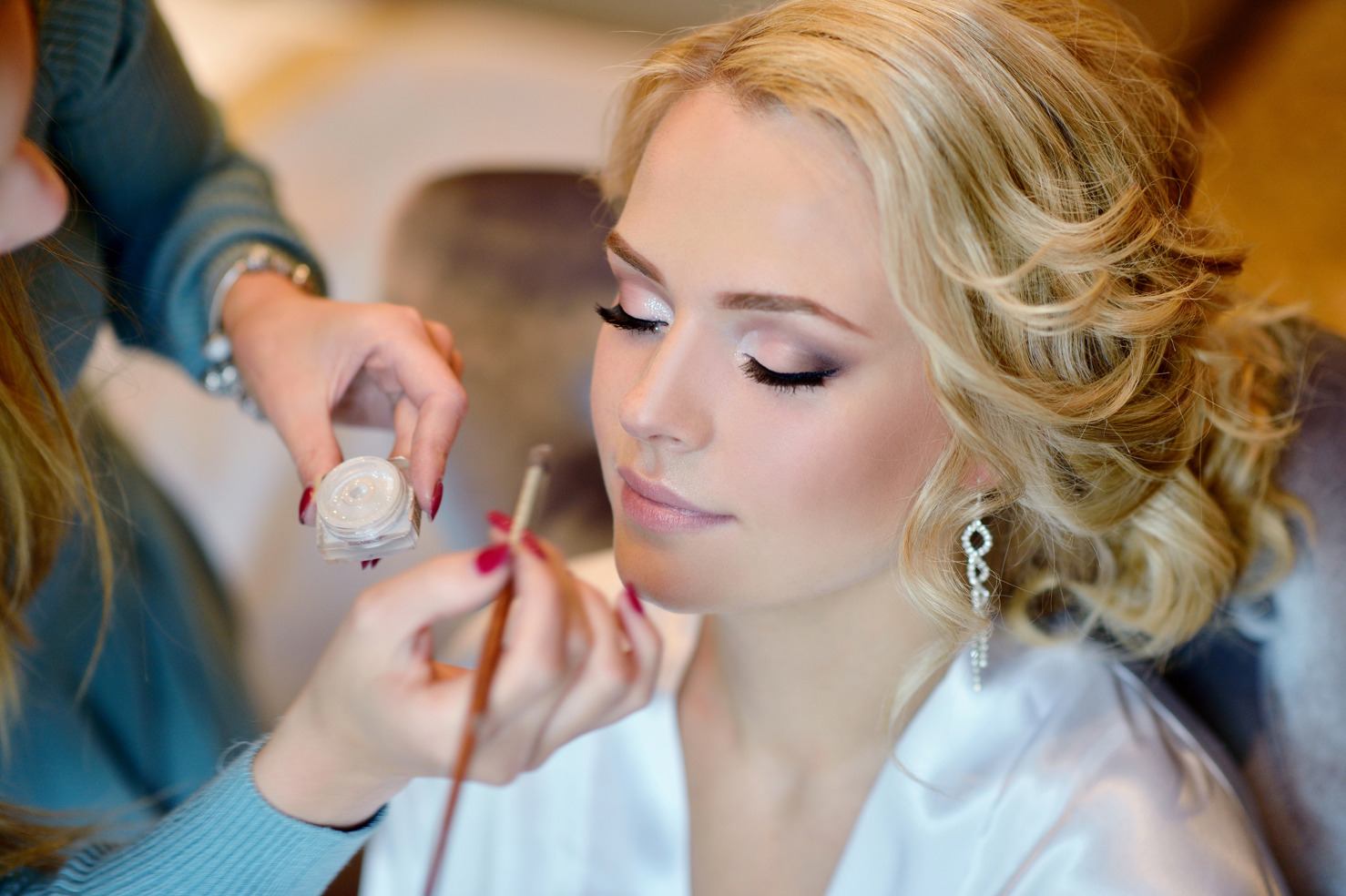 When it comes to deciding whether to tackle your hair or makeup first, you hold the power to confidently make that choice. You know that the answer lies in the specifics of your situation and the level of intricacy involved.
If you're planning to rock an elaborate hairstyle that demands the use of heat or requires pre-treatment, you're aware that starting with your hair is the way to go. However, when you aim to dazzle with bold eye makeup, complete with dramatic falsies and intricate liner, you knowingly prioritize your makeup and dive right in.
There's no rigid rule dictating the order in which you should approach your hair and makeup routine. You confidently take charge, fully aware that it's all about personal preference. But make no mistake; you analyze the reasons behind your chosen order with conviction.
By doing so, you ensure optimal utilization of your time and achieve the desired results flawlessly. So whether you confidently tackle your hair first or dive straight into makeup, you revel in the freedom to customize your routine, knowing that it perfectly aligns with your unique style and requirements.
When You Should Prioritize Styling Your Hair First?
While the usual advice is to apply makeup before styling your hair, there are certain situations where flipping the order can be advantageous, you will even see a lot of celebs without makeup. By recognizing these exceptions, you can optimize your beauty routine and achieve stunning results. Here are five specific instances when it's best to focus on your hair before diving into your makeup application.
Your Wedding Day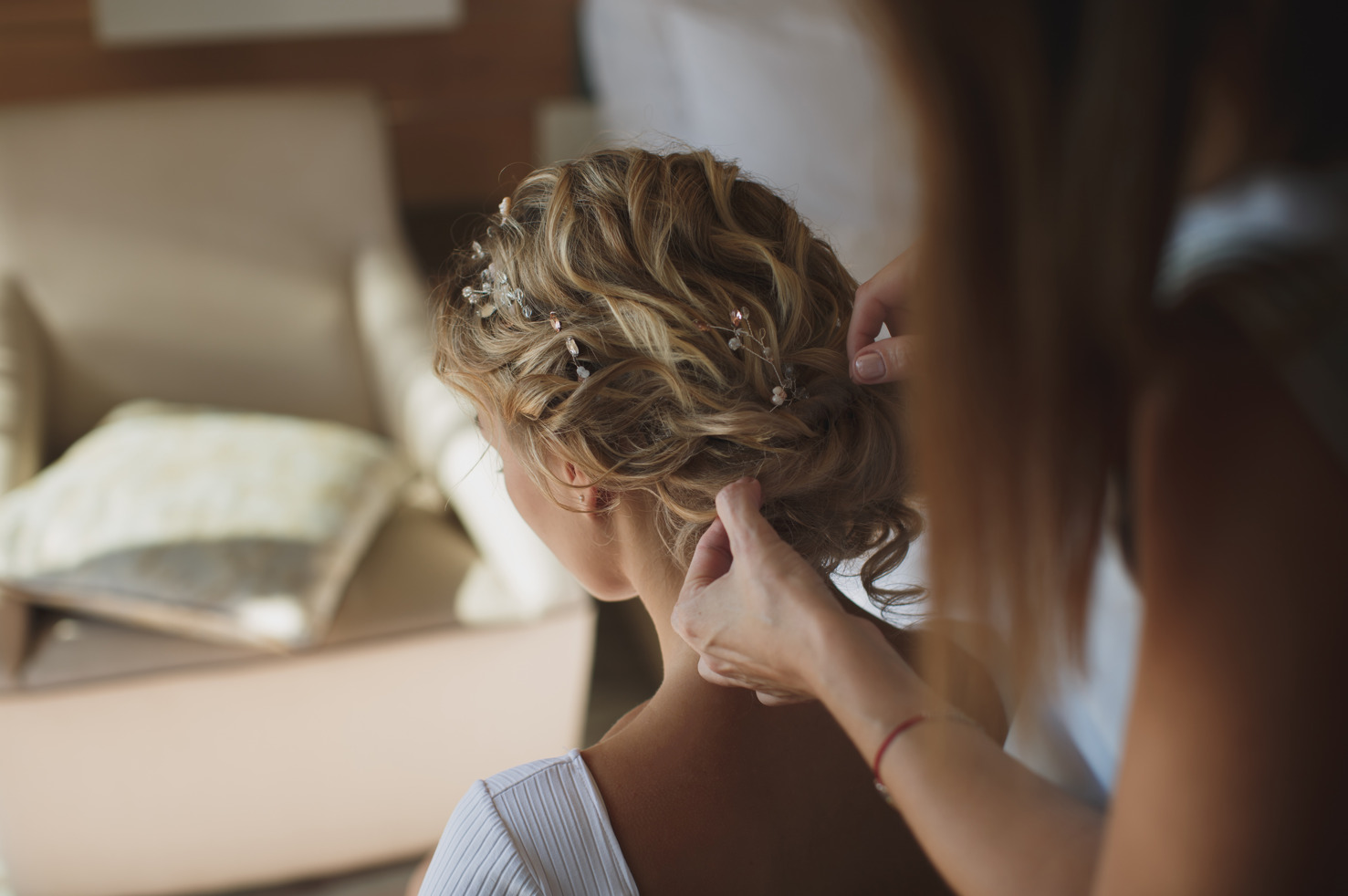 On your wedding day, nerves and the use of hot styling tools can lead to perspiration. To prevent any last-minute makeup mishaps, it's wise to schedule your hairstylist early and prioritize your hair before makeup application. By doing so, you eliminate the risk of your carefully crafted bridal makeup being compromised by sweat or heat. Starting your special day with your hair flawlessly styled allows you to focus solely on achieving a radiant bridal makeup look.
Combat Oily Skin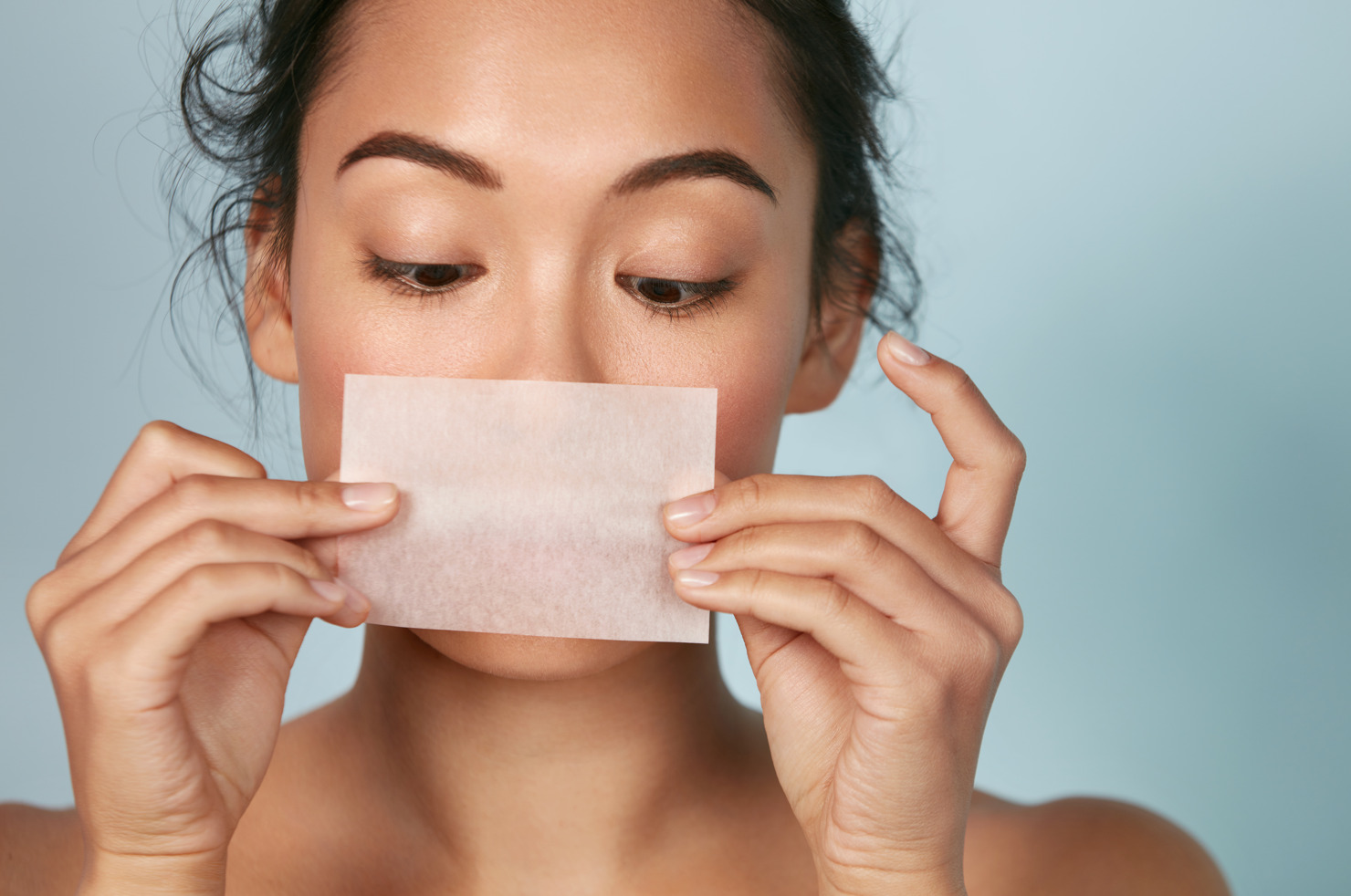 If you struggle with oily skin that tends to ruin your makeup throughout the day, consider prioritizing your hair styling. By completing your hair routine beforehand, you can cleanse your face thoroughly, removing any excess oil. This allows you to start your makeup application on a clean canvas, ensuring a smoother and longer-lasting look. This tip is particularly useful for individuals appearing on camera, such as YouTubers or those engaging in Zoom calls under bright lights, where even the slightest shine can be emphasized.
Waiting for Your Hairstyle to Set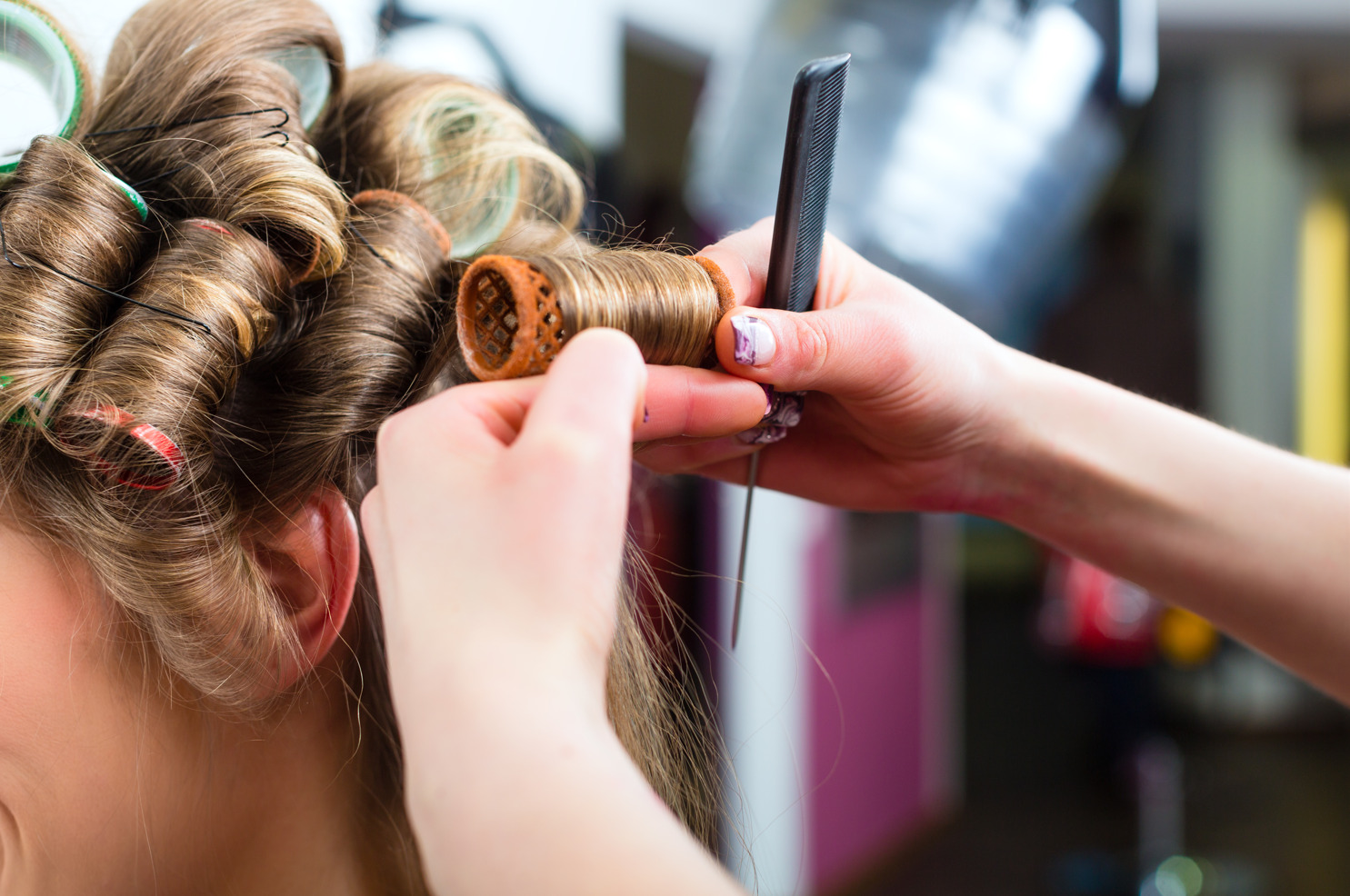 Certain hairstyles, like the Hollywood wave hairstyle for your wedding day, require hot rollers to create waves, which takes enough time to set properly. In such cases, it makes sense to partially style your hair before diving into your makeup routine. By doing this, you can make efficient use of your time by simultaneously working on your makeup while waiting for your hairstyle to set. This approach not only saves time but also ensures that your hair and makeup are ready together, allowing you to step out with confidence.
Hot Summer Weather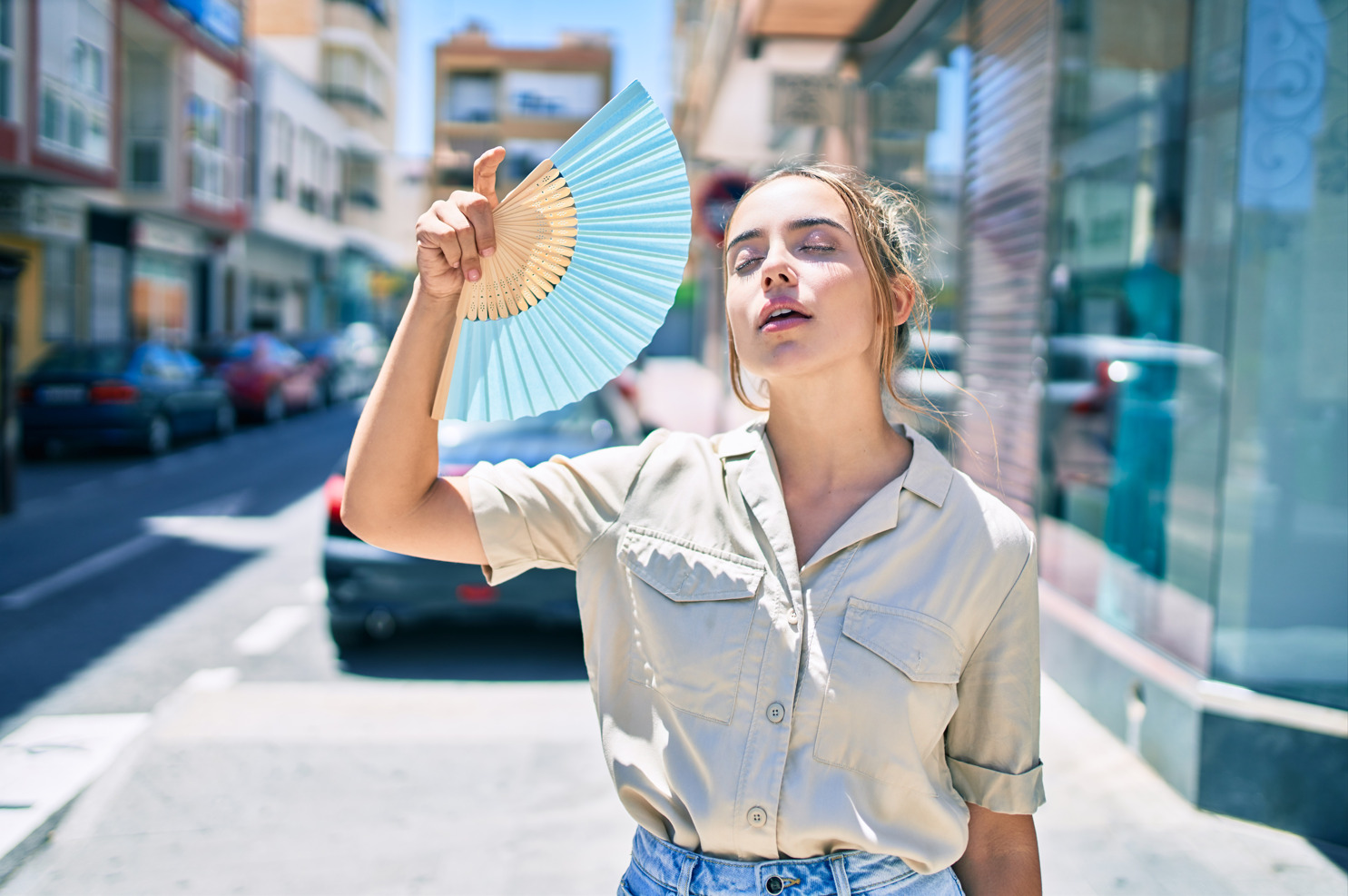 During the scorching summer season, it's essential to adapt your beauty routine to combat heat and humidity. When faced with high temperatures, combining hot styling tools with sweltering conditions can result in unwanted perspiration. To prevent makeup meltdowns, it's best to style your hair first, reducing the chances of your makeup sliding off due to sweat. By completing your hair routine early, you can enjoy a longer-lasting, fresh-faced makeup look that withstands the heat.
Taming Baby Hairs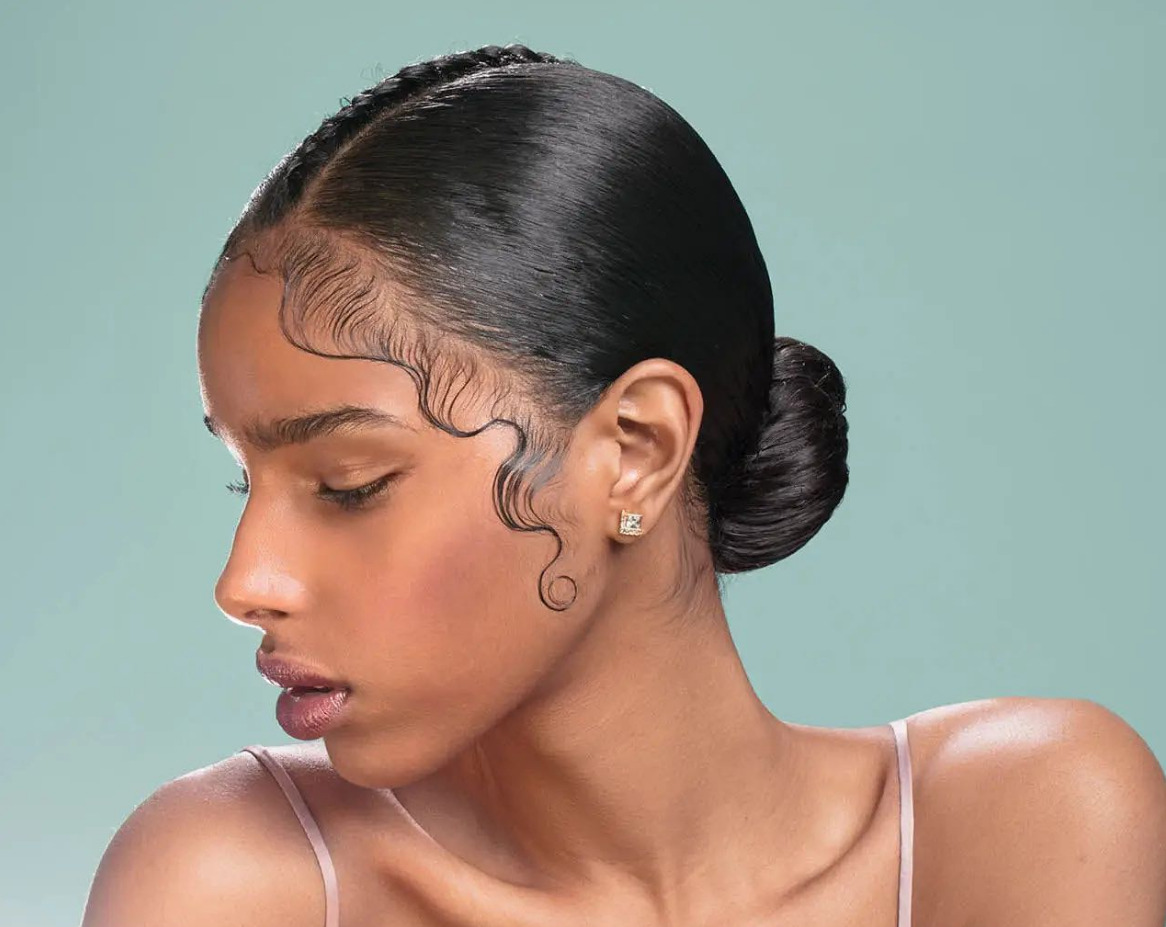 If you have those pesky baby hairs that tend to misbehave, it's crucial to give them the attention they deserve. By doing your hair first, specifically laying your edges, you provide the gel or styling product with ample time to dry and set. This ensures that your baby hairs stay in place throughout the day, creating a polished and sleek look. By dedicating time to style your edges before tackling your makeup, you can focus on achieving the perfect finish without worrying about smudging or disrupting your carefully laid baby hairs.
Pros and Cons of Styling Hair First
Each approach has its own set of advantages and disadvantages, and it ultimately boils down to personal preference and individual circumstances. In this article, we will delve into the pros and cons of prioritizing hair styling before makeup application, providing you with a comprehensive understanding of the factors to consider before making your decision.
Pros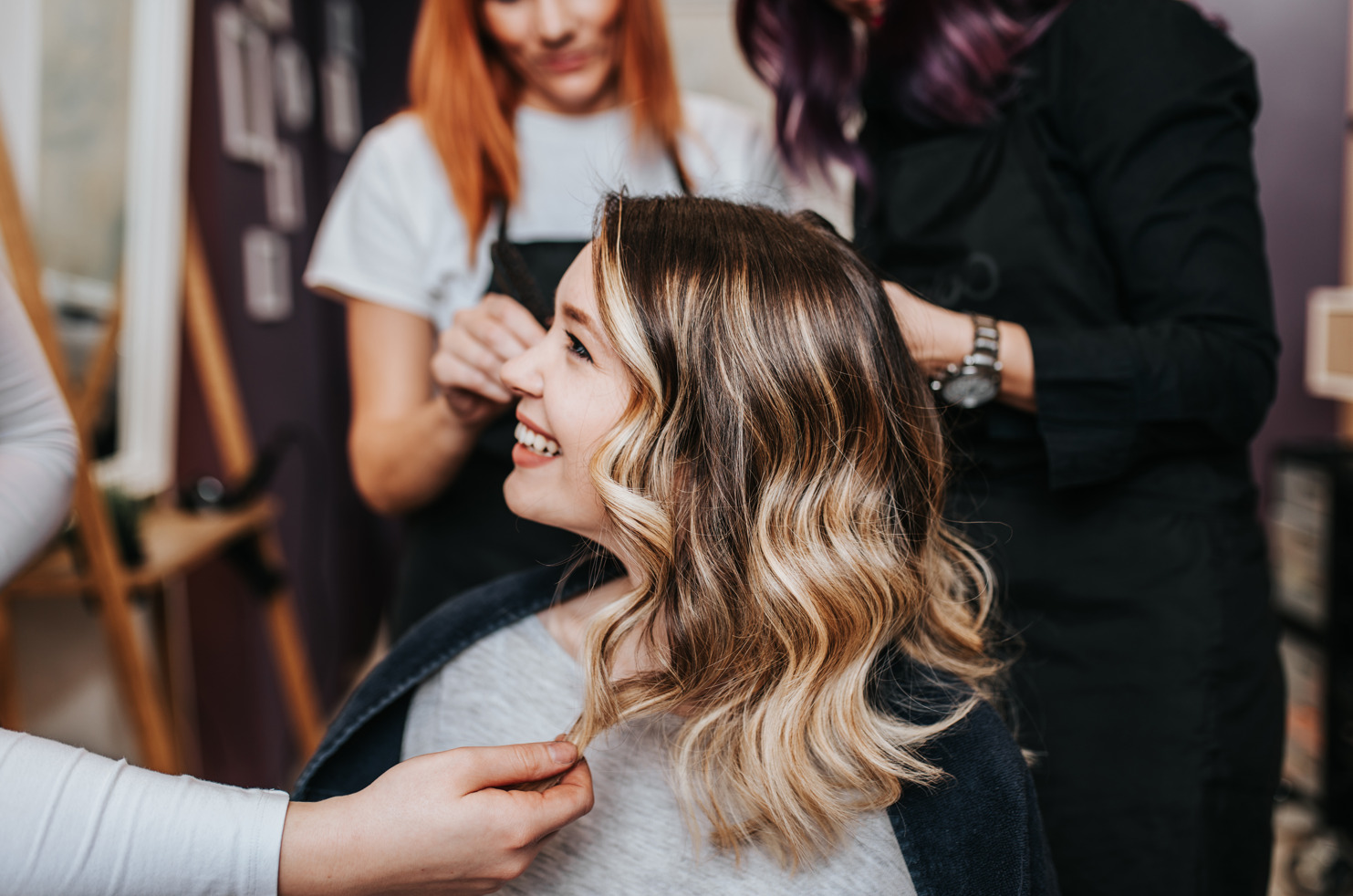 Fresh Makeup Look
Opting to do your hair first ensures that you can leave with a fresh and flawless makeup application. This is particularly advantageous when dealing with intricate hairstyles that demand substantial time and effort, such as different types of braid hairstyles. By prioritizing makeup after hair styling, you minimize the risk of smudges or smears caused by manipulating your hair afterward, guaranteeing a pristine and long-lasting makeup look.
Hair Setting
Allowing your hairstyle to set before commencing your makeup routine can be advantageous, especially when using hot rollers or no-heat hair styling products like foam rollers. By initiating your hair styling first, you provide ample time for your hair to settle and retain its desired shape while you focus on perfecting your makeup.
Preserving Edges
For those who prefer slicked-down and carefully styled edges, it is best to address this aspect before applying makeup. Doing so afterward could compromise the flawless application of your makeup, as the foundation may mix with hair products, leading to potential imperfections. By tending to your edges first, you maintain the integrity of both your hairstyle and makeup, achieving a cohesive and polished appearance.
Sweat Prevention
The process of hairstyling can be physically demanding, generating heat and causing perspiration. By prioritizing your hair first, you minimize the risk of sweat interfering with your makeup application. Perspiration can cause makeup to smudge or seep into your pores, potentially resulting in undesired breakouts. Avoiding sweat-induced mishaps preserves the longevity and integrity of your makeup, ensuring a flawless finish.
Cons
Clipping and Hair Disruption
If pulling your hair back or using clips could potentially disrupt your hairstyle, it is advisable to postpone these actions until after the makeup application. However, this concern can often be mitigated by employing soft, loose headbands that secure your hair without creating unsightly kinks or compromising your chosen hairstyle. Nonetheless, when only hair clips are available, it is generally more advisable to prioritize makeup first to preserve the integrity of your hairdo.
Time Constraints
Makeup application often requires more time and attention than hair styling. If you frequently find yourself battling against the clock, it becomes crucial to evaluate your priorities. Devoting excessive time to hairstyling may leave you with insufficient time to complete your makeup, leading to frustration and a compromised overall look. Individuals grappling with time management challenges may find it more prudent to commence with makeup first, allowing ample time for both aspects.
When You Should Prioritize Styling Your Makeup First?
While there may be times when you debate whether to tackle your hair or makeup first, there are certain situations where doing your makeup first is an absolute must. By prioritizing your makeup before your hair, you can save time, protect your locks, and ensure a flawless overall look. Here are five instances where doing your makeup first should be your go-to strategy.
Don't Use Heat Styling Tools For Your Hairstyle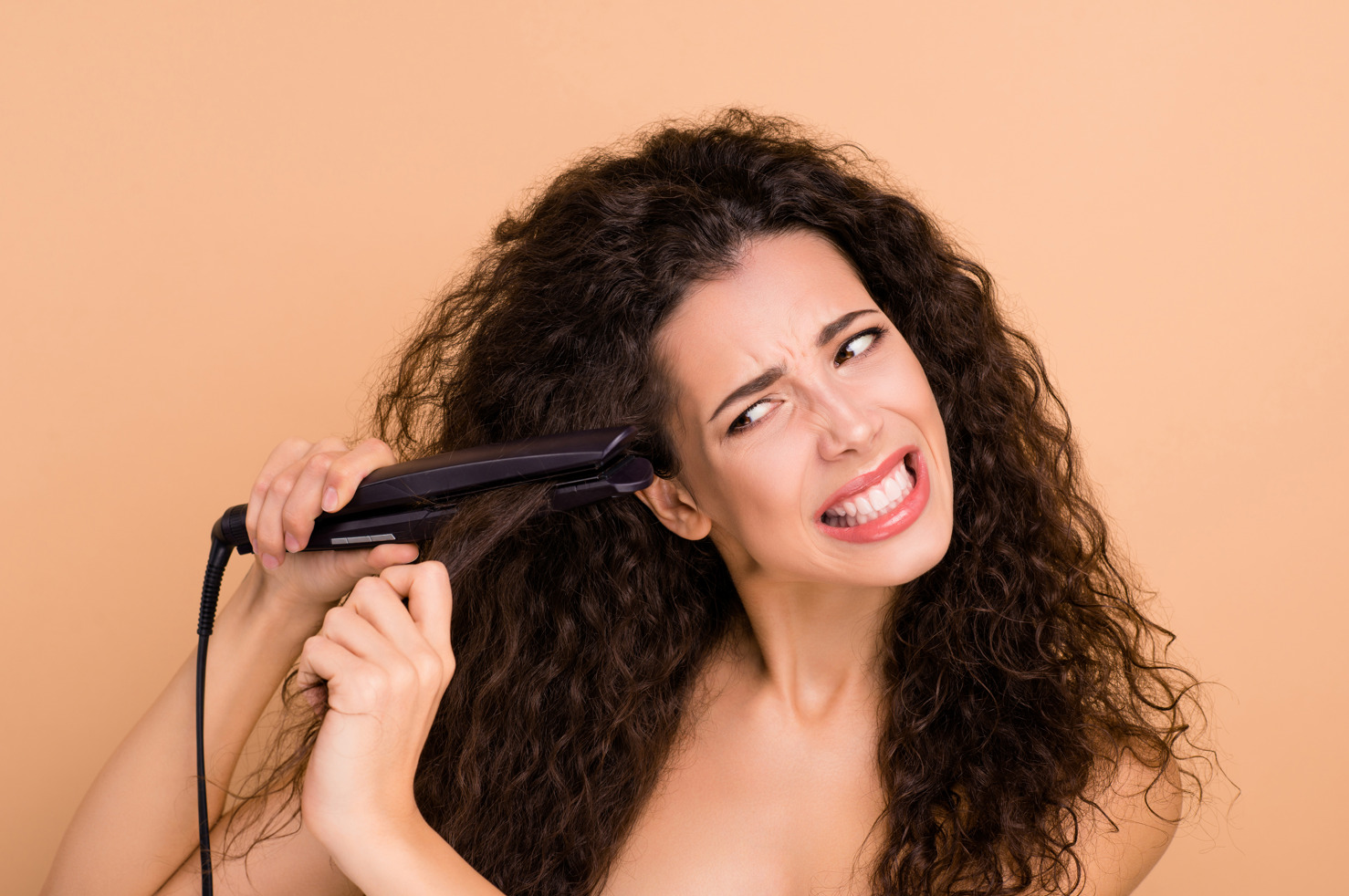 If you're planning to skip the hot tools and opt for a more natural, heat-free hairstyle, it's wise to do your makeup first. Heat styling tools can gradually damage your hair over time, so avoiding them whenever possible is a smart move. By doing your makeup first, you establish a routine that aligns with your hair care goals, ensuring that your locks stay healthy and vibrant.
Air-drying Your Hair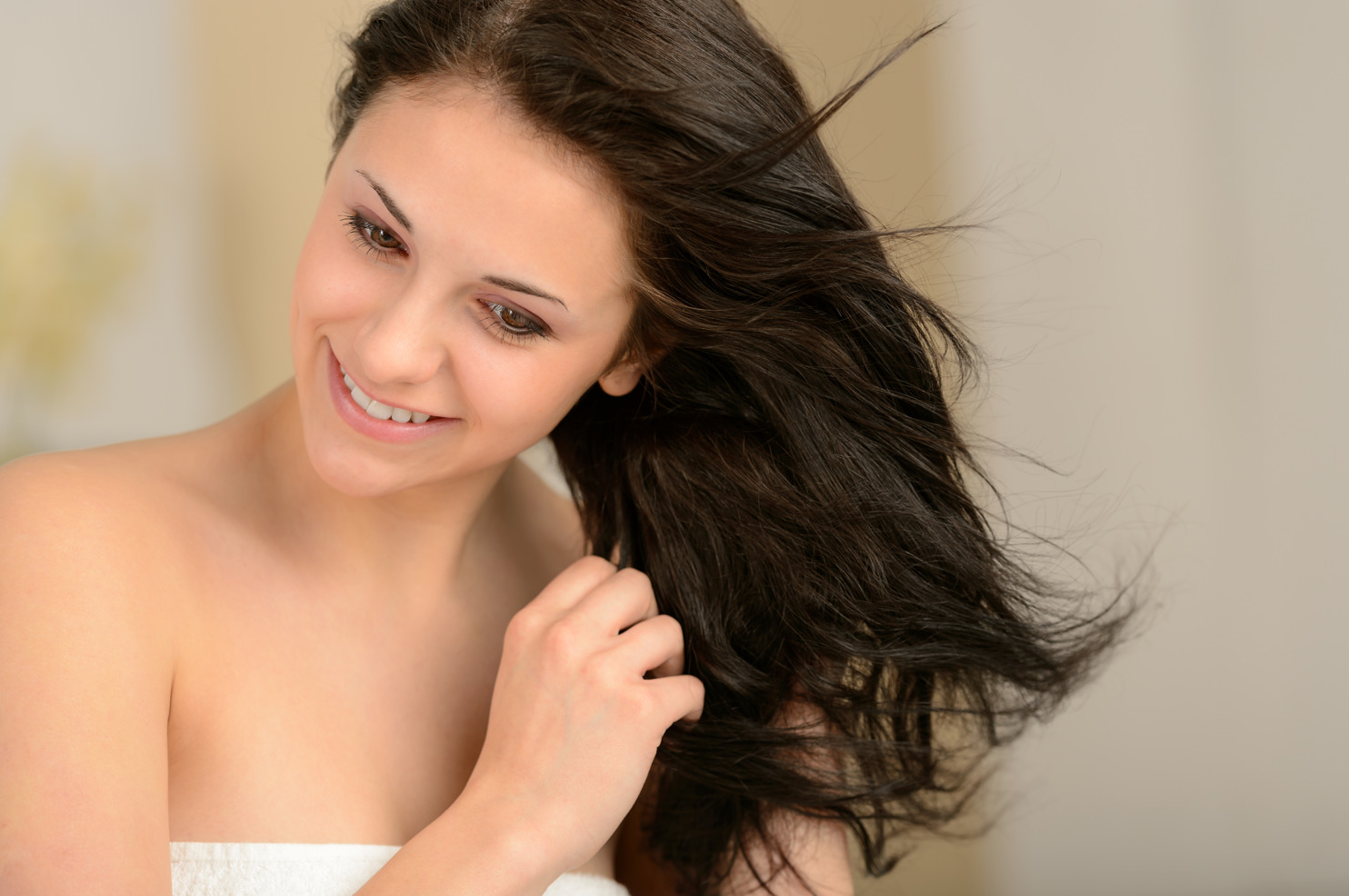 Air-drying your hair is a time-saving hack that many of us love. Rather than relying on heat to dry your locks, you can let nature do its work while you focus on your makeup routine. By applying your makeup first, you maximize efficiency and utilize the time it takes for your hair to air-dry effectively. It's a win-win situation that allows you to multitask and emerge with both flawless makeup and beautifully dried hair.
Running Out Of Time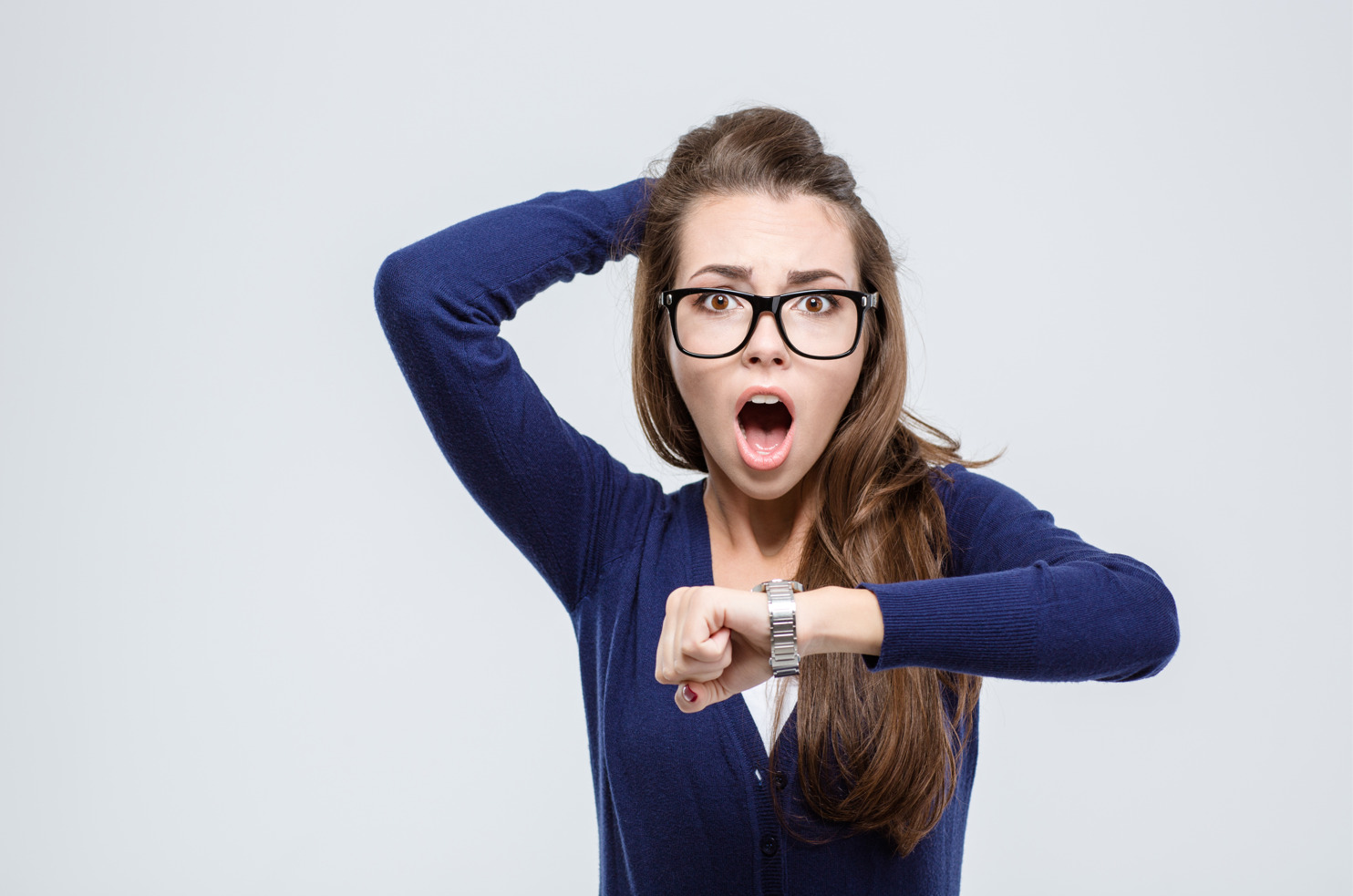 If you're constantly racing against the clock, prioritizing your makeup becomes even more critical. Instead of spending precious minutes on intricate hairstyles, allocate more time to perfecting your makeup look. Once your makeup is flawlessly applied, assess how much time remains for your hair. If you're short on time, opt for quick yet polished hairstyles such as a stunning bun hairstyle or a simple ponytail. These hairstyles can be achieved in mere minutes, allowing you to step out the door looking fabulous in no time.
Dealing With Second-day Hair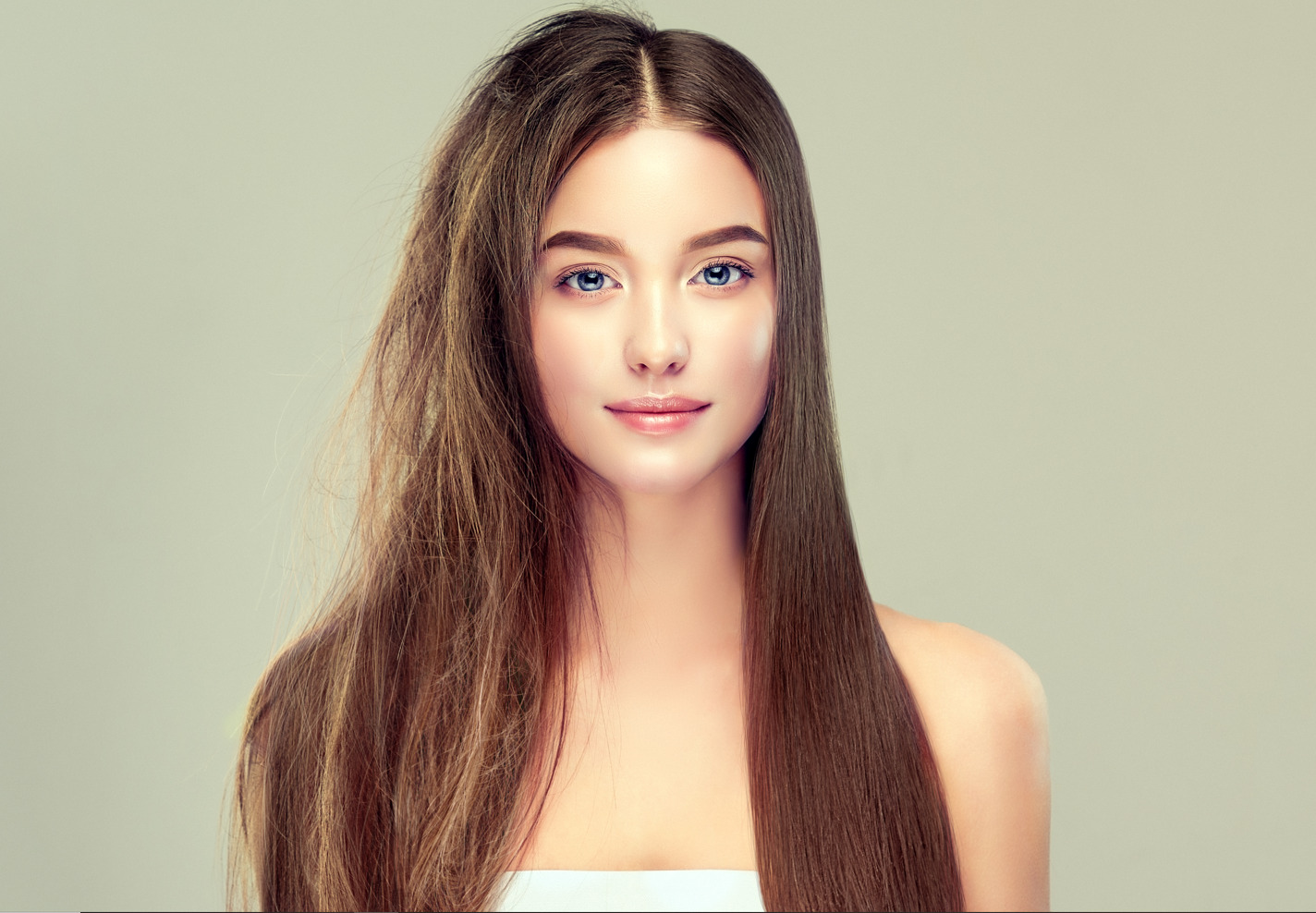 For those mornings when you've already styled your hair the night before, doing your makeup first becomes even more crucial. Second-day hair often requires minimal touch-ups to maintain its style and freshness. By completing your makeup routine before addressing your locks, you can give your hair the attention it needs without compromising your flawless makeup. Make sure to finish off your beauty routine with a spritz of dry shampoo to revitalize your hair and maintain that effortlessly chic look.
Concerned About Leaving Hairpin Marks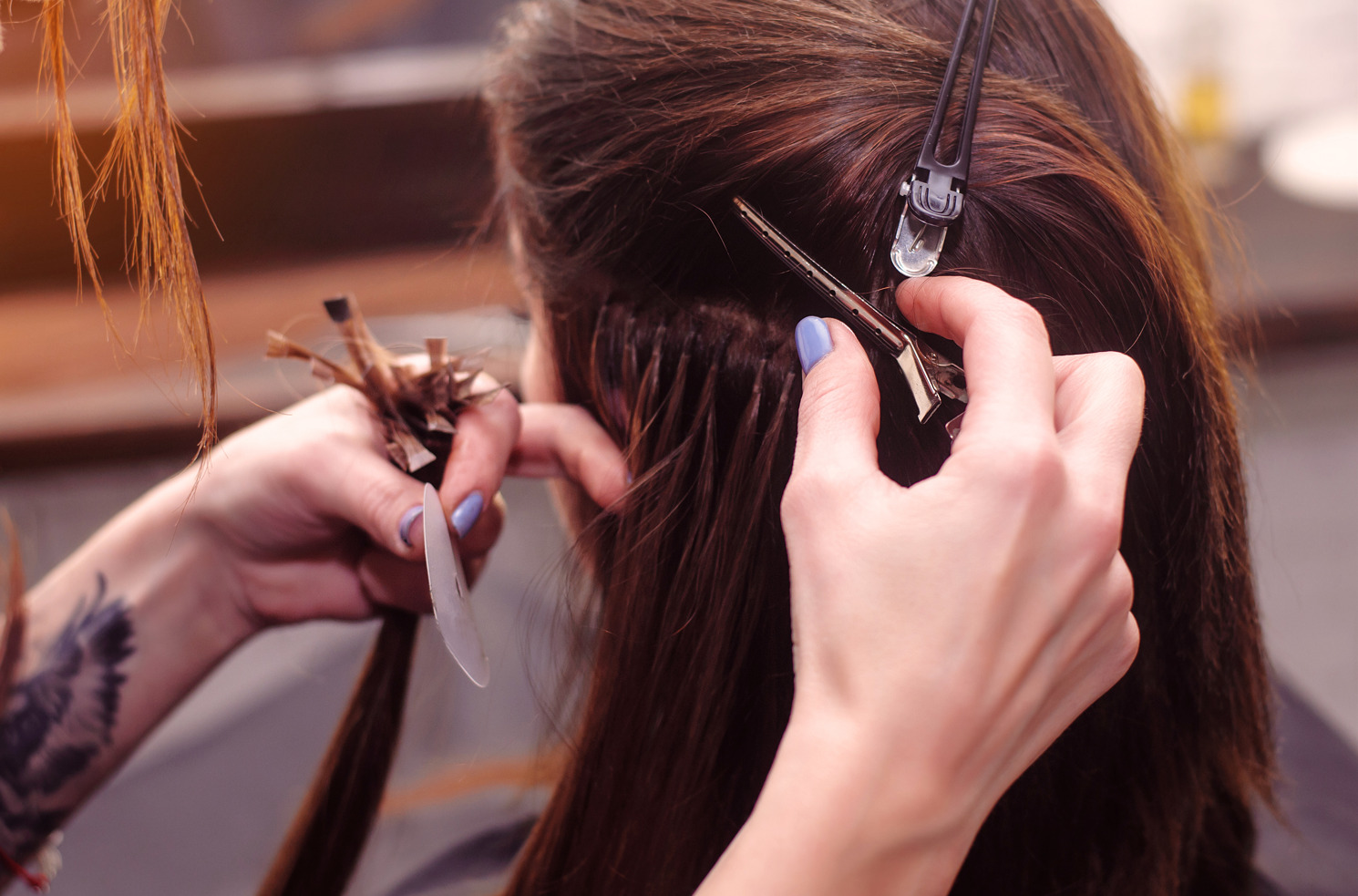 We've all experienced the frustration of finding creases in our hair from hair clips or dealing with the dreaded hat-hair caused by tight-fitting hairbands during our makeup routine. To avoid these hair mishaps, it's best to apply your makeup before styling your strands. By doing so, you eliminate the risk of ending up with a bad hair day and can focus on creating the perfect makeup look without any worries.
Pros And Cons of Prioritizing Makeup
Should you start with your makeup or prioritize your hair? This age-old question often sparks debates among beauty enthusiasts. While there's no one-size-fits-all answer, exploring the pros and cons of doing your makeup first can help you make an informed decision. So, let's delve into the advantages and drawbacks of beginning with makeup application.
Pros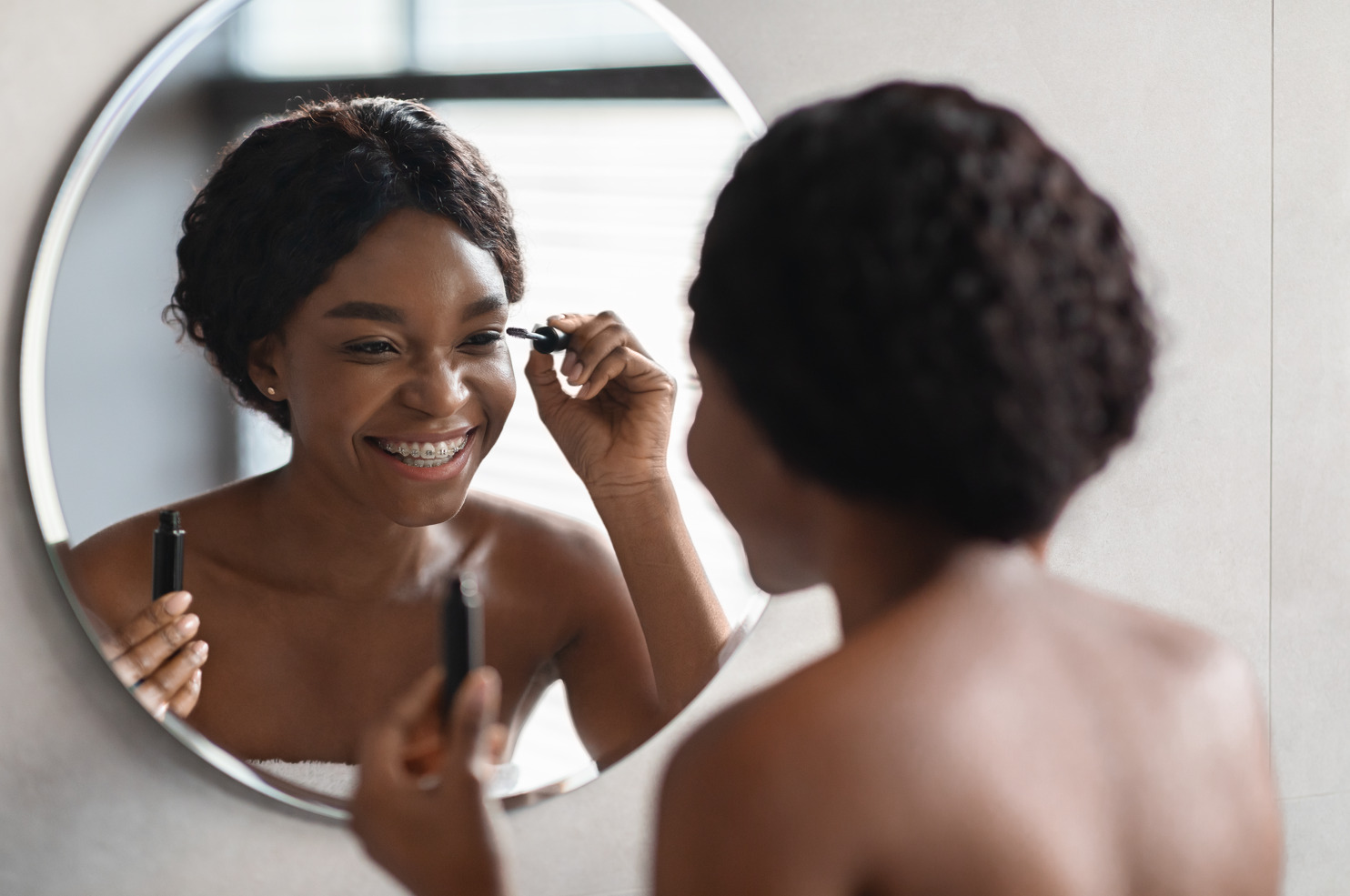 Hair Preservation
When applying makeup, it's common practice to pull your hair back to create an unobstructed canvas for your artistry. However, certain hairstyles may not fare well under the strain of being pulled back or require specific techniques that could interfere with your makeup. If you're concerned about potential damage or disruption to your hairstyle, using a loosely tied cotton or satin headband to keep your hair away from your face might offer a practical compromise.
Time Management
If time is of the essence and you find yourself facing a tight schedule, beginning with your makeup can be a strategic move. For many individuals, makeup plays a vital role in pulling together their overall appearance. While a slightly messy bob hairstyle can sometimes exude effortless charm, disheveled makeup rarely has the same effect. By allocating sufficient time to your makeup application, you ensure a polished look that can enhance your confidence throughout the day.
No-Heat Hairstyles
Opting for a no-heat hairstyle, such as air-drying or utilizing no-heat curlers, presents an opportunity to multitask efficiently. Instead of waiting for your hair to dry or the curlers to work their magic, you can utilize that time to focus on your makeup. This allows for a seamless transition between the two routines, ensuring that both your hair and makeup receive the attention they deserve.
Cons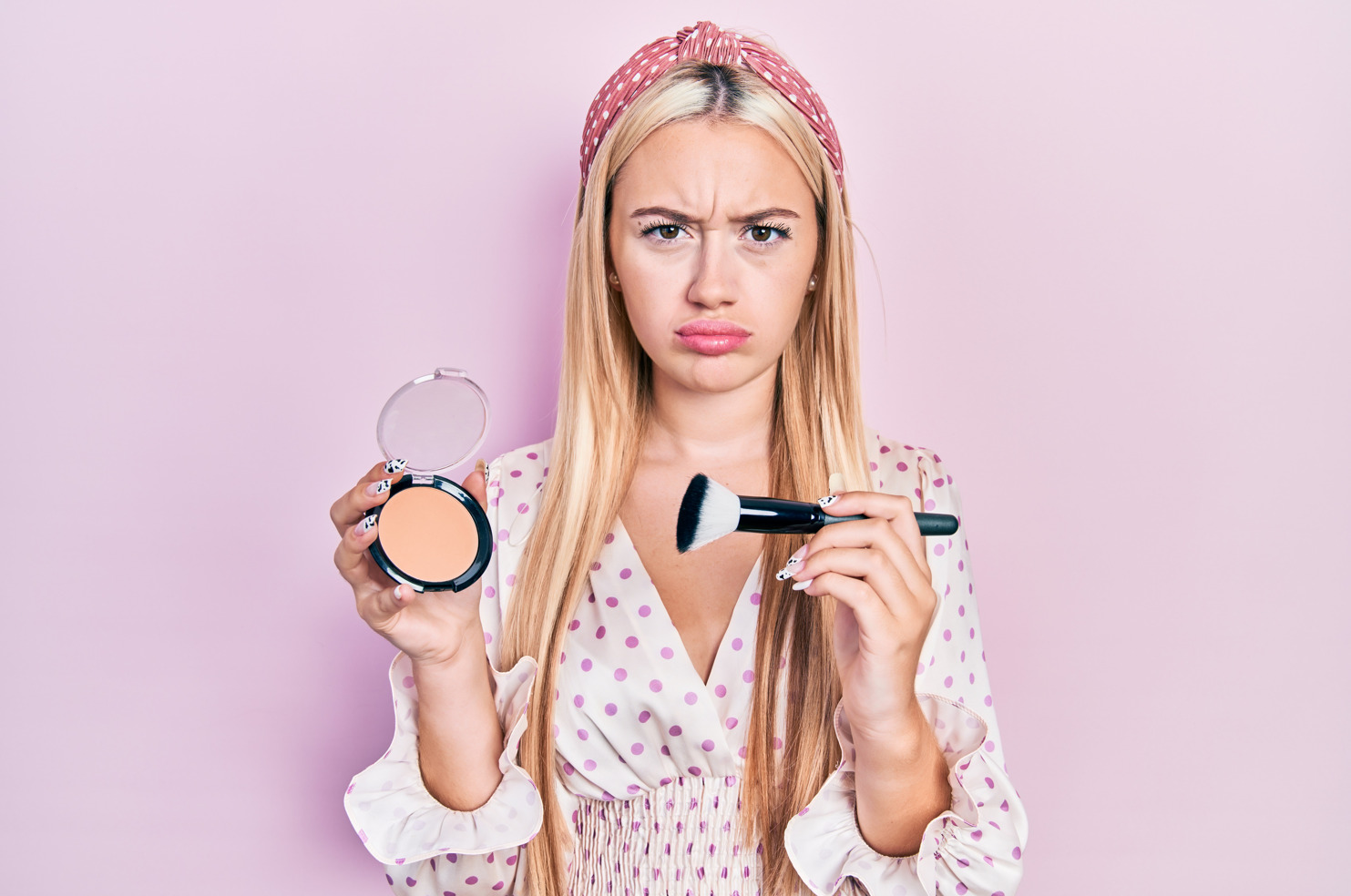 Hair Product Intrusion
The array of hair products employed during stylings, such as hairspray, heat protectants, and hair oils, can unintentionally find their way onto your face, potentially interfering with your makeup. Aerosol products, in particular, can be challenging to control and may pose a higher risk of accidental contact with your face. Given the prevalence of aerosol-based hair products, exercising caution during hair styling becomes paramount to preserve your makeup's integrity.
Sweating Struggles
If your hair routine involves the use of hair dryers or heated styling tools like flat irons or curling rods, the accompanying heat can induce sweating, which may disrupt your makeup application. Not only can sweating compromise your carefully crafted look, but it can also clog your pores, potentially leading to breakouts. If you anticipate perspiration as an issue, it might be prudent to prioritize your hair routine first to minimize interference with your makeup.
Hairstyle-Related Constraints
Certain hairstyles, such as slicked-back hairstyles that rely on gel or meticulous edge styling, can pose challenges when attempting to preserve your makeup's flawless finish. If you're determined to prioritize your makeup application, a possible compromise involves completing your eye makeup first—especially for intricate eye looks and delaying your foundation and contour until after your hair is styled. This approach minimizes the risk of smudging or compromising your eye makeup while still allowing for a cohesive overall appearance.
Is It Possible To Have Your Makeup And Hair Done Simultaneously?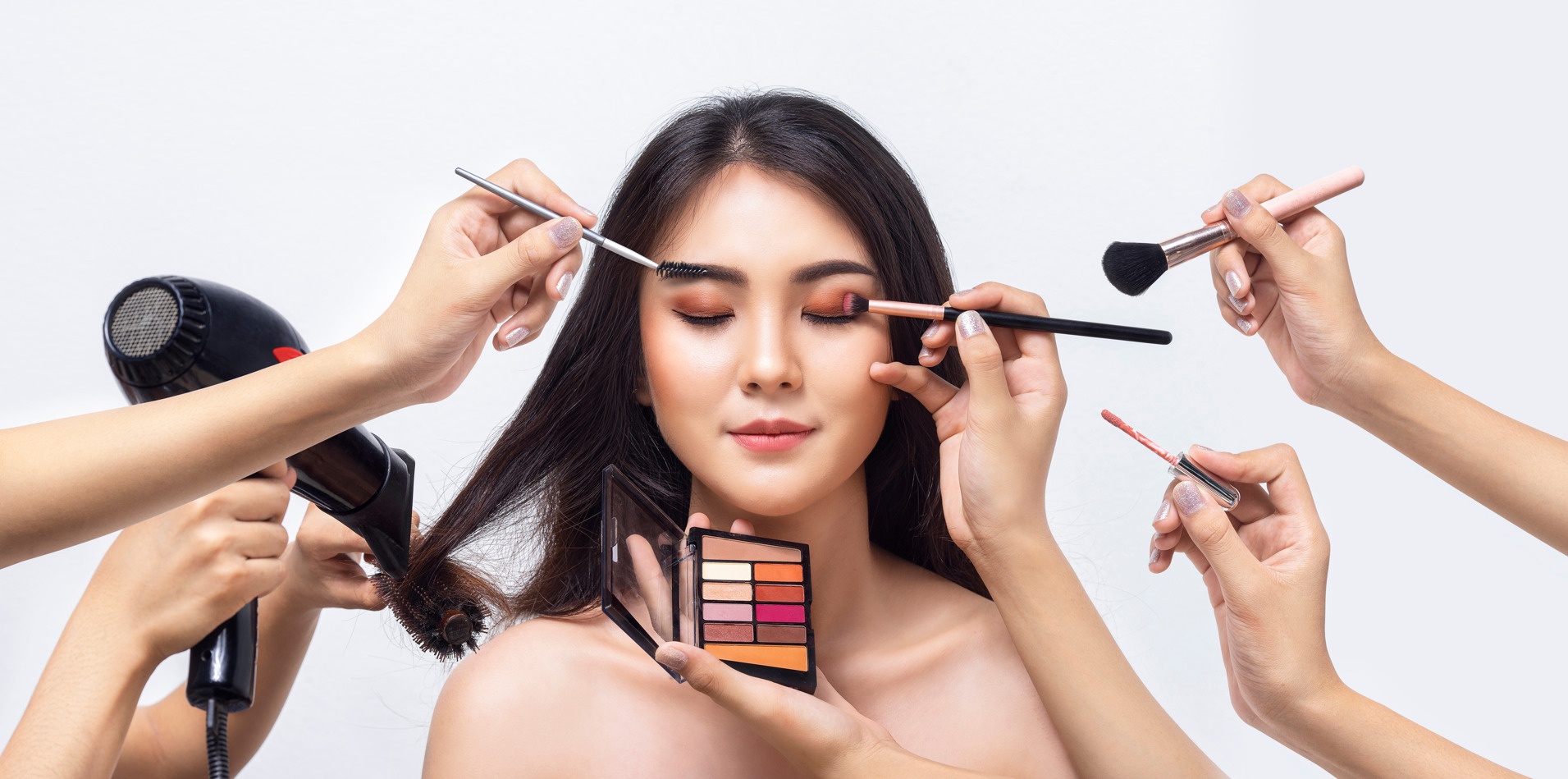 Preparing for your wedding day involves striving for a flawless look that exudes beauty and confidence. With that in mind, you may wonder if it's possible to get your makeup and hair done at the same time. While the concept may seem appealing, it's essential to understand the challenges involved and make an informed decision.
Traditionally, most artists prefer separate time slots for makeup and hair styling to ensure undivided attention and exceptional results. However, simultaneous makeup and hair styling have gained attention for their potential benefits.
Executing both services simultaneously requires careful coordination and consideration. Spatial requirements pose a challenge, as hair stylists need precise positioning while makeup artists require a steady canvas. Combining both can compromise optimal angles and hinder the artists' creativity.
Additionally, the intricacies of each craft demand focused attention. Unique techniques and considerations make multitasking challenging without sacrificing quality and precision.
While simultaneous styling can work with a cohesive and experienced team, it's important to choose professionals who work seamlessly together. However, separate time slots are generally recommended to ensure each artist's expertise shines through and that every detail is perfected.
Optimal Hair And Makeup Pairings For Various Events
You deserve to shine during those memorable times in life. Whether you're stepping into a wedding, a formal event, or simply heading out for a night of fun with friends, the perfect hair and makeup combination can be your secret weapon to radiate confidence and beauty. Let's explore some of the best hair and makeup combinations for different occasions, empowering you to look your absolute best.
Formal Event: Polished and Sophisticated All the Way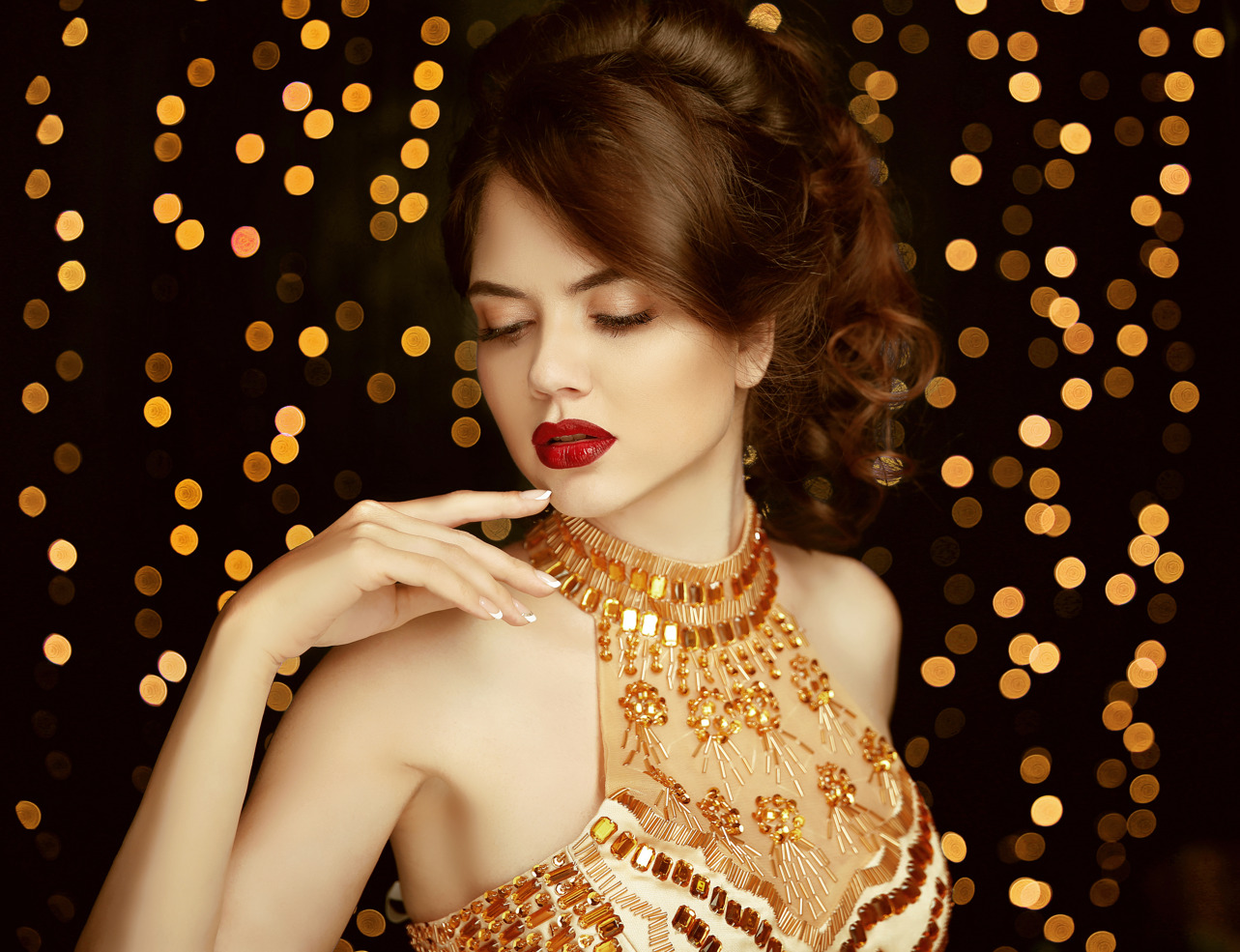 Formal events call for a touch of sophistication and polish, showcasing your refined style. Choose a sleek to messy updo hairstyle that exudes elegance and pairs it with a bold lip color to make a statement. Begin with a full-coverage foundation that creates a flawless canvas for your makeup. Sculpt your face with a subtle contour to add depth and dimension.
For the eyes, consider shimmery eyeshadow shades that catch the light and add a touch of glamour. Finally, let your lips steal the spotlight with a bold, attention-grabbing color. Finish the look with a few coats of mascara to elongate your lashes and complete the overall polished effect.
Night Out: Fun and Flirty Vibes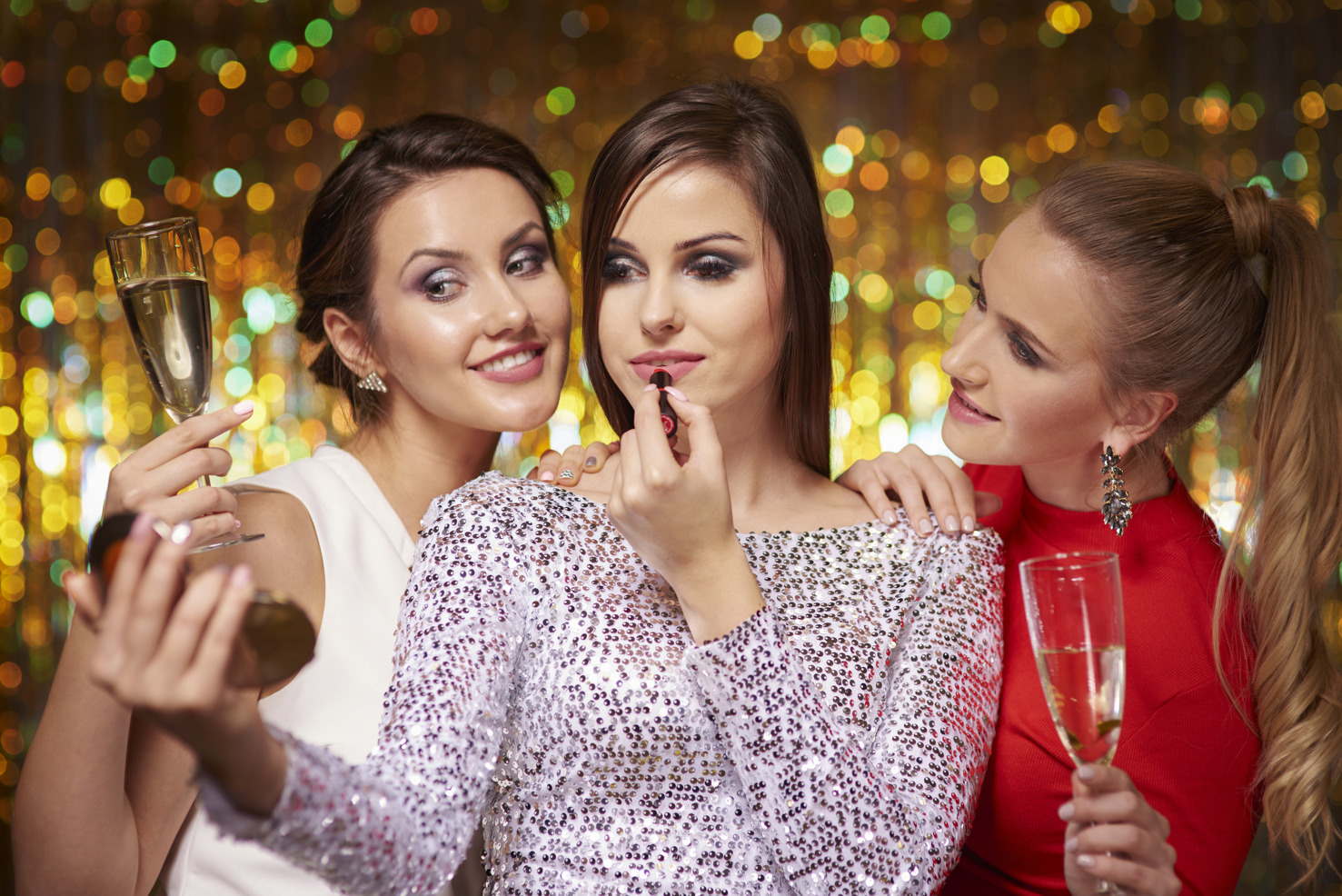 When the sun goes down and the night comes alive, it's time to let your hair down and have some fun. For a night out, embrace a look that is flirty and playful. A messy bun paired with a smoky eye will make you the center of attention.
Begin with a light foundation that provides a natural and radiant complexion. Use a subtle contour to enhance your features and create depth. Opt for a smoky eyeshadow look that adds a touch of mystery to your gaze. Lastly, choose a bold lip color that matches your vibrant spirit, and apply a few coats of mascara to amplify your lashes and captivate everyone in the room.
Wedding: A Timeless and Elegant Look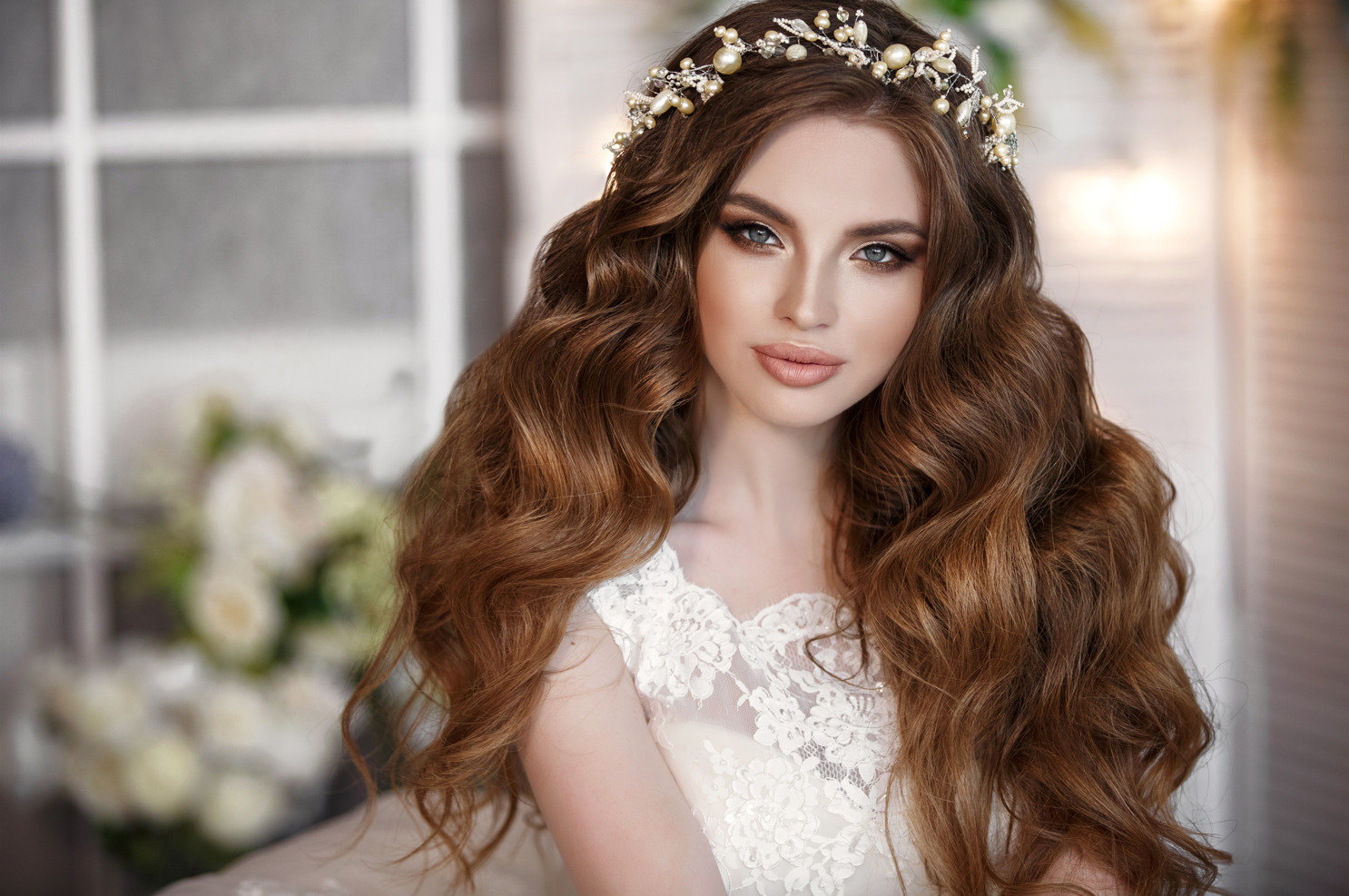 Ah, weddings, where love fills the air and memories are made. To complement the enchanting atmosphere, aim for a timeless and elegant appearance. Consider a long wedding hairstyle adorned with soft curls, effortlessly exuding grace. Pair it with a neutral makeup look that emphasizes your natural beauty. Begin with a light foundation that flawlessly evens out your skin tone.
Enhance your features with a subtle blush to achieve that healthy, rosy glow. Opt for neutral eyeshadow shades that accentuate your eyes without overpowering them. Complete the look with a touch of light lip color and a few coats of mascara to make your lashes flutter like butterfly wings.
No matter the circumstance, keep in mind that the way you wear your hair and cosmetics may help you feel your best. You may design the ideal appearance that perfectly captures your distinctive personality for each occasion with a little skill and experimentation. So go forth, confidently embrace your style, and paint the world with your radiance. You deserve it all.
Frequently Asked Questions
Should I consider the complexity of my hairstyle or makeup look?
Yes, the complexity of your hairstyle and makeup look should be taken into account. If your hairstyle involves intricate braiding or updos, it's generally recommended to do your hair first to ensure it is done neatly. Similarly, if your makeup look requires precision or multiple steps, you might want to prioritize it before tackling your hair.
Should I consider the duration of my hair and makeup routines?
Yes, the duration of your hair and makeup routines is a crucial factor to consider. If one typically takes longer than the other, it's practical to start with the lengthier task to ensure you have enough time to complete it without feeling rushed.
What if I'm going for a natural look?
For a natural look, it often makes sense to start with minimal makeup and then move on to your hair. Begin by applying a light foundation or tinted moisturizer, followed by subtle eye makeup and lip color. Once your makeup is complete, you can focus on styling your hair to complement the effortless, natural aesthetic.
Does the order of hair and makeup affect the longevity of the final look?
The order of hair and makeup can impact the longevity of your final look to some extent. If you do your hair first and then apply makeup, there's a chance that heat and hairstyling products might affect the longevity of your makeup. Conversely, if you do your makeup first and then style your hair, certain hairstyling products or tools could potentially disturb or loosen your hairstyle.
Are there any other factors to consider when deciding the order?
In addition to personal preference, consider the climate and weather conditions. If it's a hot and humid day, starting with makeup might be more beneficial as it allows you to set your makeup with appropriate products before your hair becomes affected by sweat or humidity.
What if I have a specific event or occasion?
For special events or occasions, it's generally advisable to prioritize the element that is the focal point of your look. If you're wearing an intricate updo hairstyle, start with your hair to ensure it's styled perfectly. On the other hand, if you're planning a bold and dramatic makeup look, begin with your makeup to establish a flawless base before styling your hair.
Does the length of my hair matter in the decision?
The length of your hair can influence the decision but doesn't necessarily dictate the order. If you have long hair that requires extensive styling, you might want to start with your hair. However, if you have short hair or a specific makeup look in mind, beginning with makeup might be more suitable.
Should I consult a professional stylist or makeup artist?
If you're unsure about the order or need guidance tailored to your specific needs, consulting a professional stylist or makeup artist is highly recommended. They can assess your desired look, hair type, and makeup preferences to provide personalized advice and assistance.
Can I experiment with different orders to find what works best for me?
Absolutely! Experimenting with different orders is an excellent way to discover what works best for your routine, personal style, and desired outcome. Take note of the results and how each order affects your overall look and feel.
Can I do touch-ups after completing one task?
Yes, you can do touch-ups after completing one task. For example, if you finish your hair but notice some makeup smudging, you can fix it before finalizing your look. Similarly, if you complete your makeup and find that your hair needs a small adjustment, you can make the necessary changes.