Isekai is a Japanese word meaning "other world". Characters in the isekai anime are ordinary people who accidentally enter another world. So, isekai anime can be understood as an anime where the character drifts to another world. It is also classified as a fantasy anime subgenre.
Isekai anime is one of the most popular anime genres in the Japanese anime world. More and more popular isekai anime series are released and attract the attention of a large audience. While the isekai story genre is increasingly popular, many characters have been summoned into a fantasy world.
The isekai anime genre also follows the motifs typical for this genre, even if they are somewhat absurd and odd. Sometimes it is these quirks that make the series famous. Here are the 30 best isekai anime for your reference when interested in this genre.
1. Log Horizon
Log Horizon begins when 30,000 Japanese gamers are imprisoned in an online virtual world called Elder Tale. This place used to be the "World of Swords and Magic", and it has now become a real world. Meanwhile, gamer Shiroe is trying to face the challenges right in front of him and find survival in this world with the other old friends, Naotsugu, beautiful assassin Akatsuki, and Nyanta – a mysterious player with the appearance of a cat.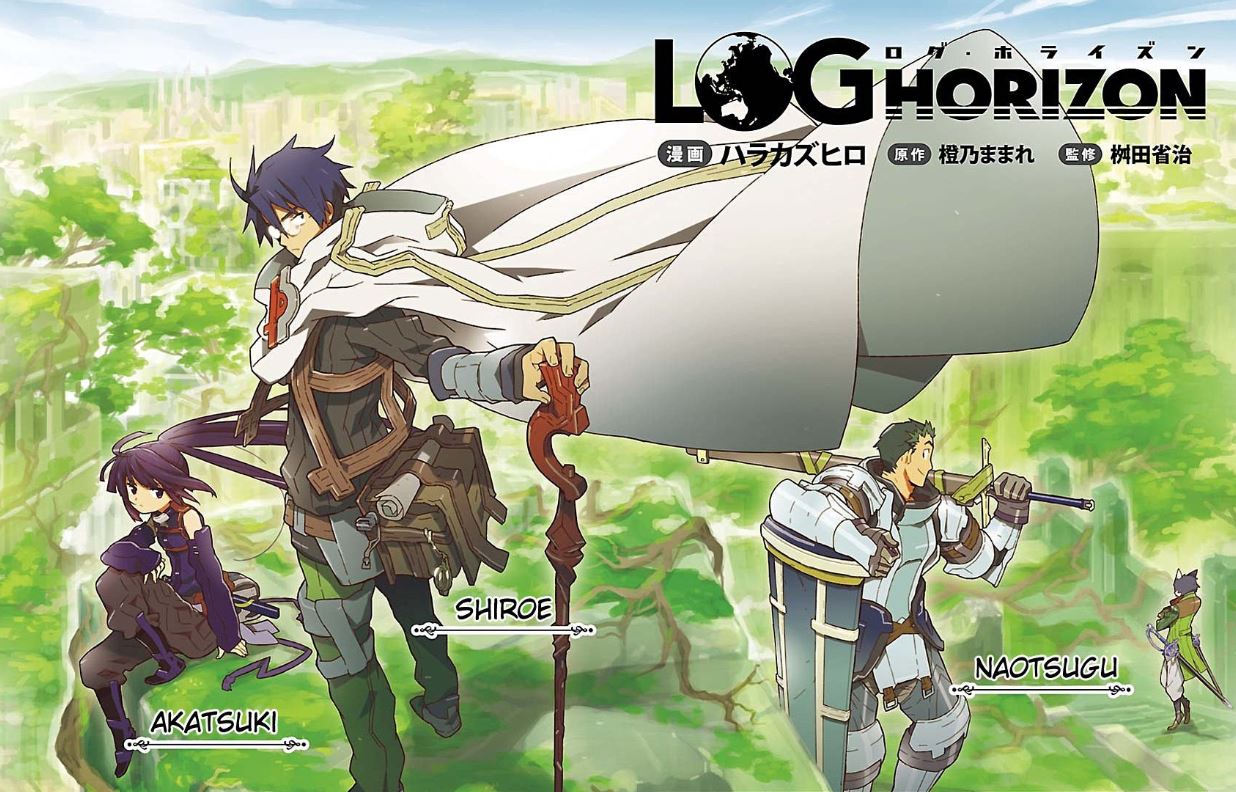 2. Sword Art Online
Sword Art Online is one of the alleged pioneering works of the isekai anime genre. Sword Art Online is one of the most successful anime series in recent decades, based on a renowned light novel by author Reki Kawahara. This fantasy sci-fi series has captured the imaginations of so many viewers worldwide thanks to its adventures through different game worlds and blurring the line between real and virtual.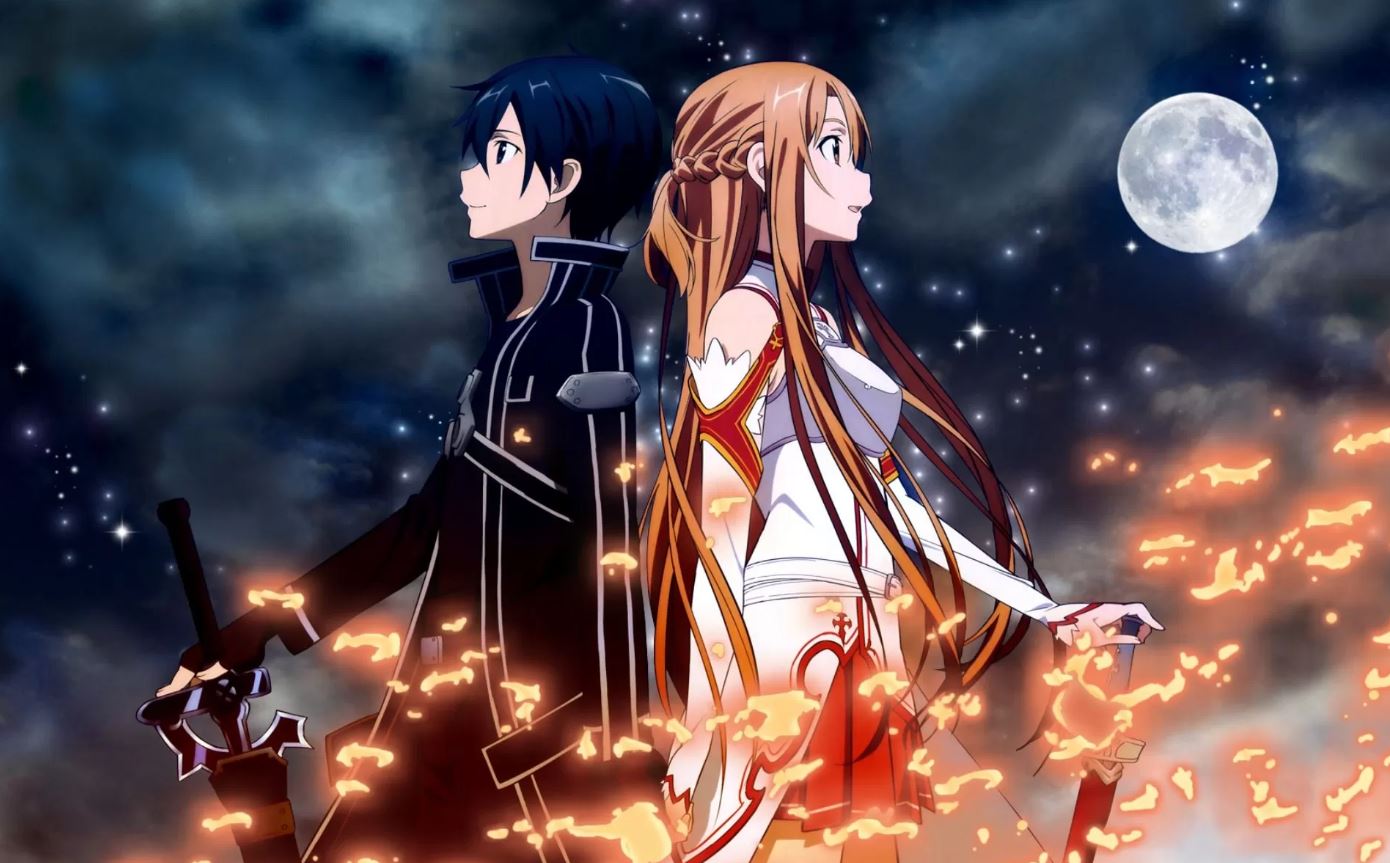 3. World Of Leadale
The main character of World of Leadale is the little girl Keina Kagami. After a catastrophic accident, Keina was put in a deep coma and put on a life support system to survive. Using Leadale was the only way Keina could communicate with the outside world. However, the system accidentally encountered an error that caused her to die. Soon after, Keina woke up in her character form from the game Leadale and found a "new life" in Leadale's VRMMORPG world. The strange thing is that she was transported into the world 200 years after her death.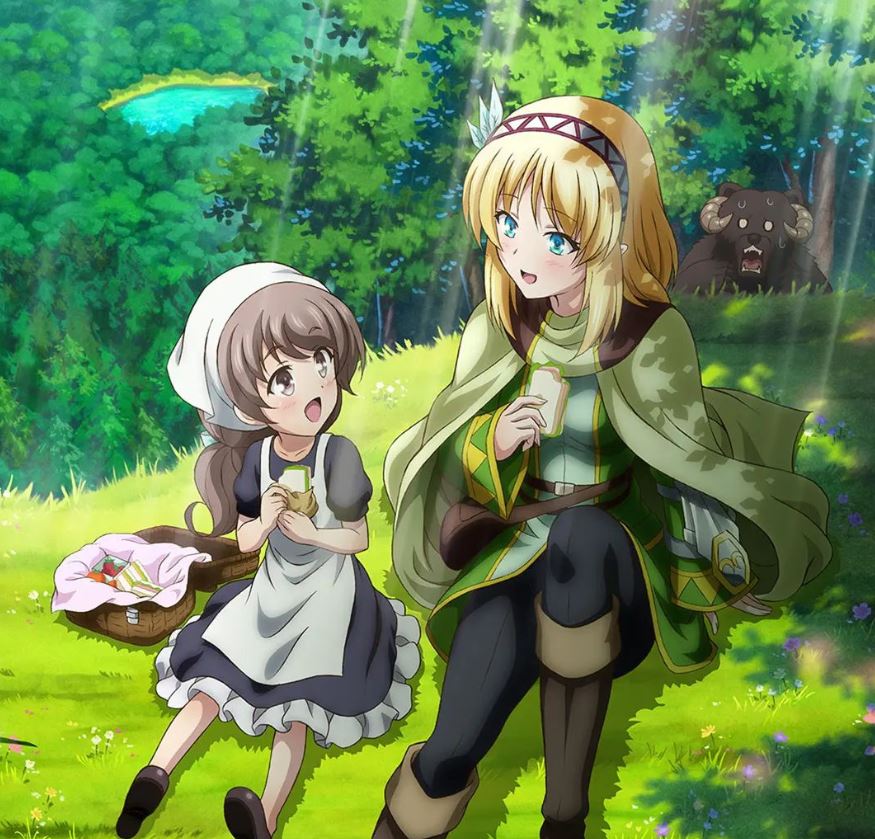 4. The Strongest Sage With The Weakest Crest
Regarding the most anticipated anime on rebirth magic, we cannot miss The Strongest Sage With The Weakest Crest. The story centers on a sage who travels thousands of years into the future and is resurrected as a little child named Mathias Hildesheimr. The rationale for this action is that his magic mark is seen as only effective for strengthening magic and not for battle; thus, he wanted to go to the future world to get the combat skill he has always desired. However, the contemporary world has evolved. Human magic and weapons have degenerated, rendering his once-powerful mark useless.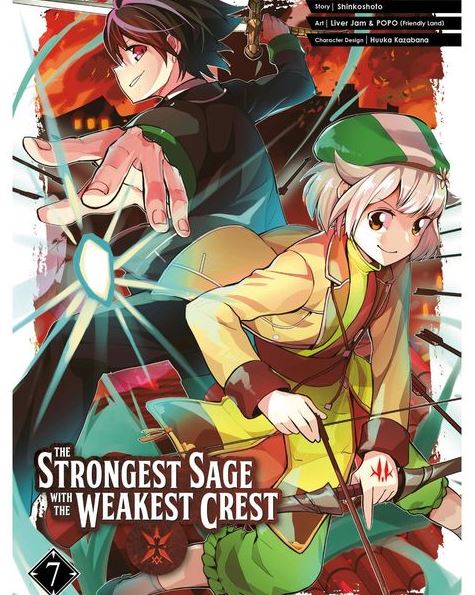 5. No Game No Life
In No Game No Life, Shiro and Sora are genuine brothers, and they both have a reputation for being unbeatable gamers. After winning a game against gods from another realm, they were invited to that world and traveled there. Some rules can prevent violence in the world. People will solve all difficulties by playing games, which is a technique that takes a sharp intellect. The use of games resolves even political difficulties. Therefore, these two brothers devised a plot to capture the whole kingdom to have another opportunity against the gods of this planet.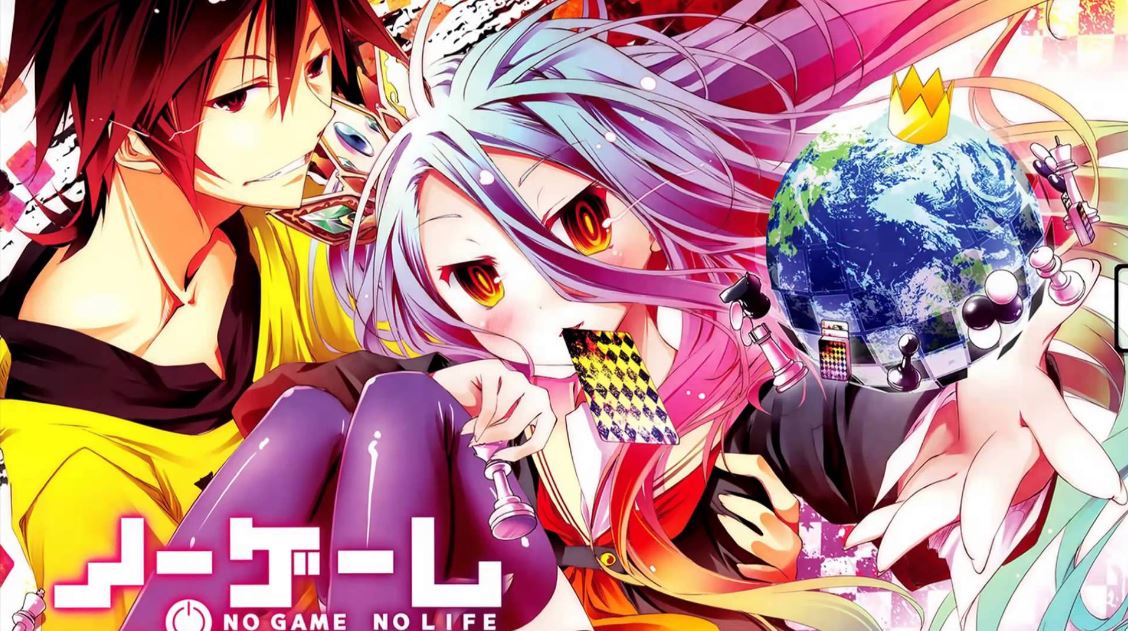 6. Re: Zero − Starting Life in Another World
Subaru Natsuki is the protagonist of Re: Zero: Starting Life in Another World. He is a true NEET and has just been reincarnated into another world. He met and befriended an elf named Emilia and was a candidate for the throne of this kingdom. Subaru quickly discovered that every time he died, he would be transported back to a specific time. Subaru cannot defeat enemies in the blink of an eye. Instead, he has the power to travel across time to assist others around him in making the correct decisions and preventing future catastrophes.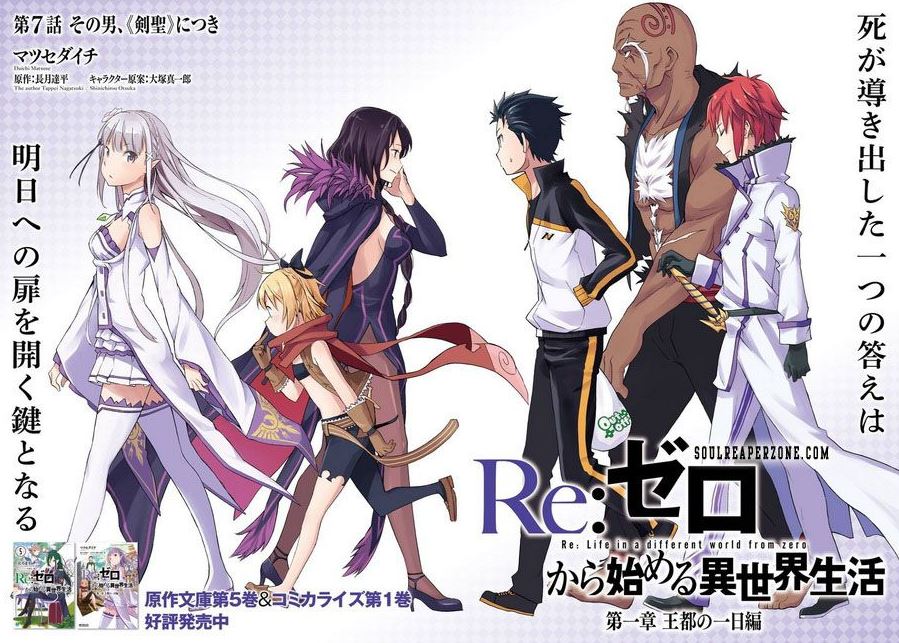 7. That Time I Got Reincarnated As A Slime
Satoru Mikami, a young man who has always been pleased with his everyday life until he dies in an accident and is reincarnated in a different universe, is the subject of the book That Time I Got Reincarnated as a Slime. However, Satoru Mikami did not anticipate that in the new world, he would have to survive as a formidable slime. Satoru became something capable of replicating the power of anything he absorbed. With his newfound power and compassion, he could assist other creatures in the Great Jura forest, where he also gained more knowledge about them.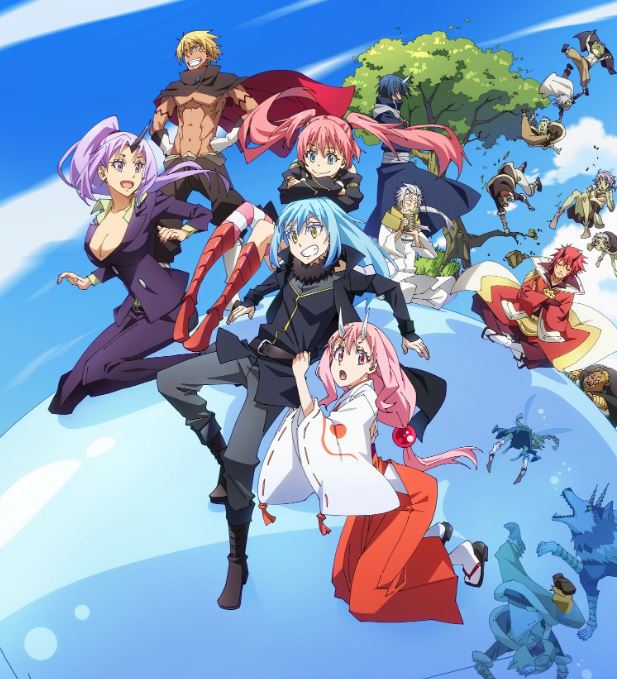 8. Overlord
Overlord is a story about a witch named Momonga who tries to stay in his favorite VR game, and when the server goes down, he also seems to have realized that the game world is still running while the servers are closed. This series has a lot of humorous details, but besides that, of course, there is no shortage of dark moments. Momonga is an anti-hero who doesn't hesitate to use his tremendous power to destroy hundreds of thousands of lives if it can help him achieve his goal.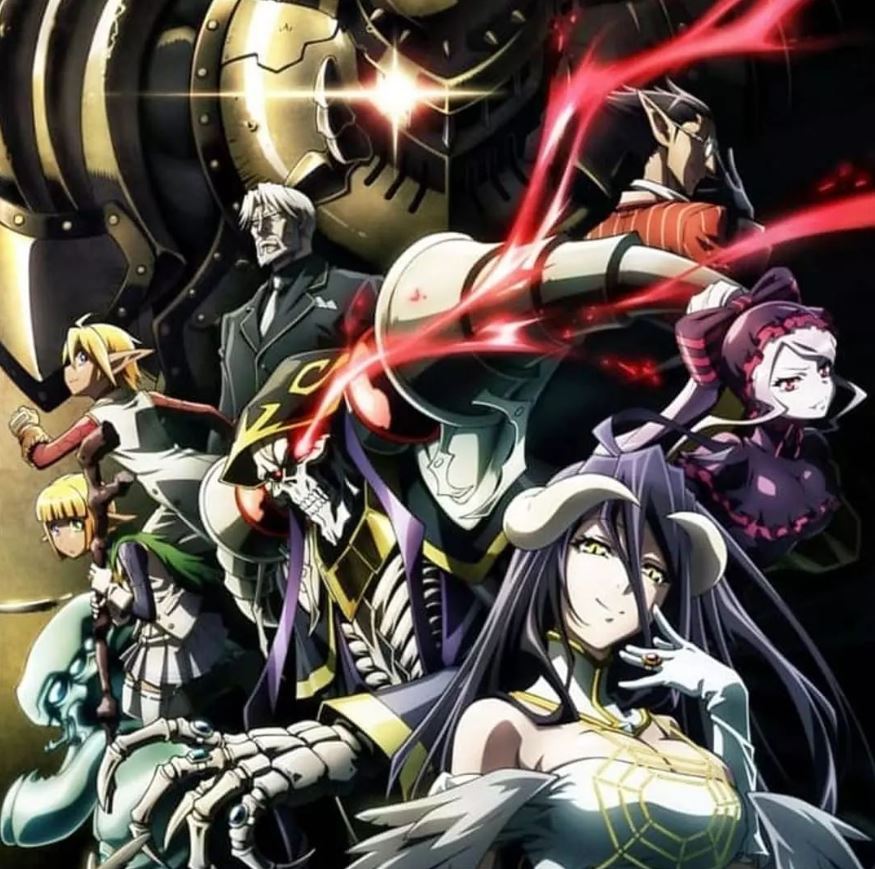 9. Life With An Ordinary Guy Who Reincarnated Into A Total Fantasy Knockout
Having a hilarious title, Life With An Ordinary Guy Who Reincarnated Into A Total Fantasy Knockout promises to make the audience chuckle. The film is about a pair of close friends, Hinata Tachibana and Tsukasa Jinguuji, who leads a monotonous and boring life. One day, on their way back home, the two are transported into another world by a mysterious creature. There, Hinata was transformed into a beautiful blonde, blue-eyed girl. The cuteness of her friend's female form completely captivated Tsukasa. To prevent these vibrations from destroying their relationship, they must rapidly fight the Demon Lord and return to their rightful shape.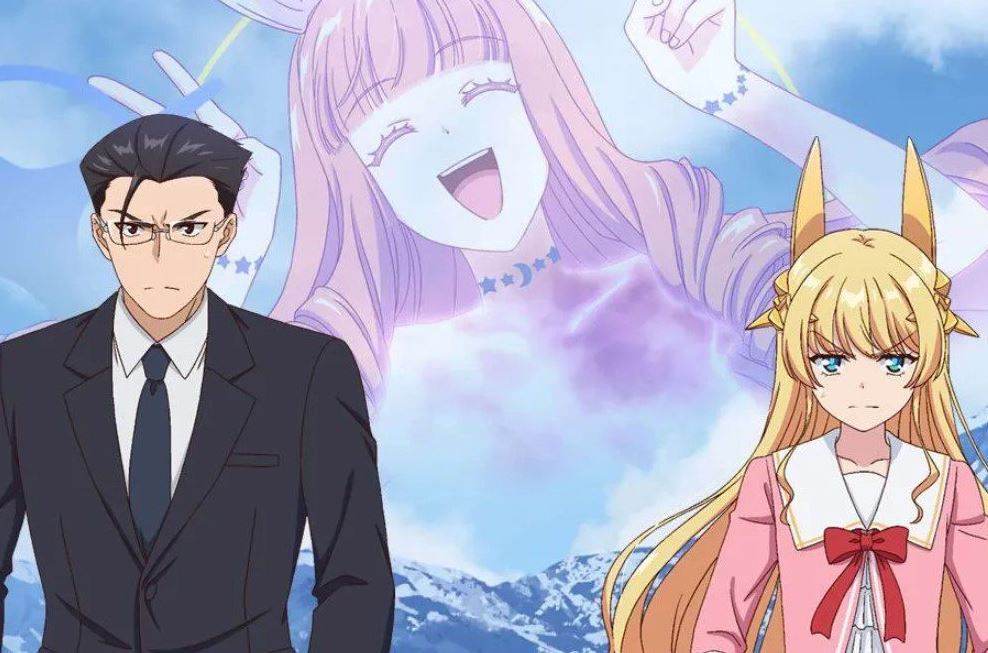 10. Konosuba – God's Blessing On This Beautiful World!
Konosuba is about the life of the boy Hikikomori – an extremely passionate gamer – Satō Kazuma, the guy had a funny accident when he died of embarrassment after pushing down a girl he thought she's about to be hit by a tractor moving at a plodding speed. That's all, although he thought so, when he opened his eyes, a beautiful girl was in front of him, calling herself a goddess. So the adventure of finding and destroying the real demon lord in another world begins. Although Kazuma also wanted to live in peace, this goddess kept causing a series of troubles and ended up causing the Demon King's army to keep an eye on the two of them.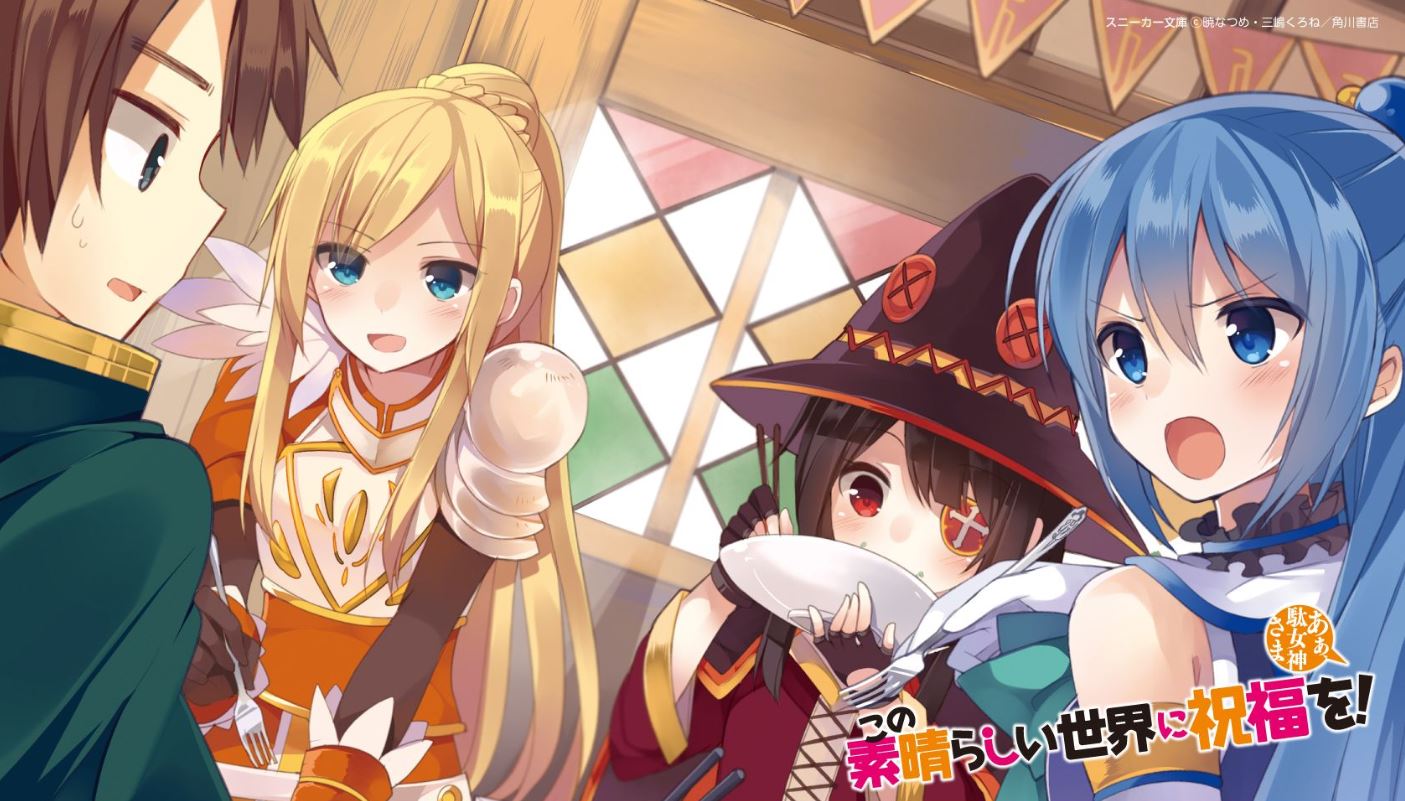 11. She Professed Herself Pupil Of The Wise Man
She Professed Herself Pupil Of The Wise Man is about the Arch Earth Online veteran gamer – Sakimori Kagami. In the game, he plays the character Danblf, an old male sorcerer and one of the game's nine great sages. One day after making character adjustments to look like a young girl, Sakimori was sucked into the virtual world and lived in Danblf's body. This change in appearance made Danblf unable to keep his old identity. He tries to convince everyone in the game world that he is Danblf's disciple.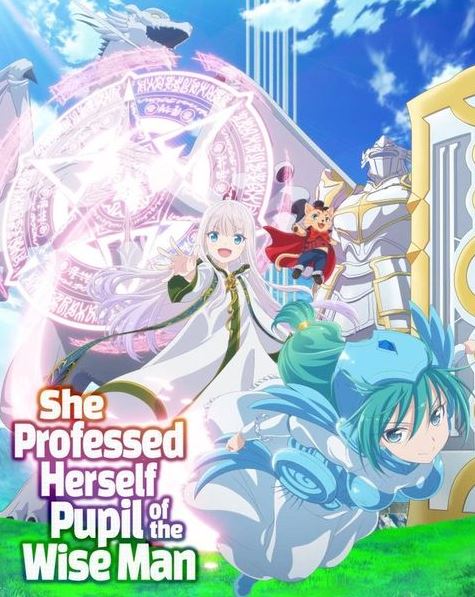 12. The Saga Of Tanya The Evil
The Saga of Tanya the Evil is about Tanya Degurechaff – a young soldier infamous for her predator-like brutality and a strange, gifted tactician. Beneath her innocent exterior, however, lies the soul of a man who challenged Being X, a self-proclaimed god, in a battle of wits he sacrificed. As a result, he was reincarnated as a little girl and entered the world of magical warfare. Tanya was determined to climb up the ranks of her country's army as the world war drew near. But her actions and initiative in combat also had an unintended side effect of propelling the mighty Empire into one of the most powerful nations in human history.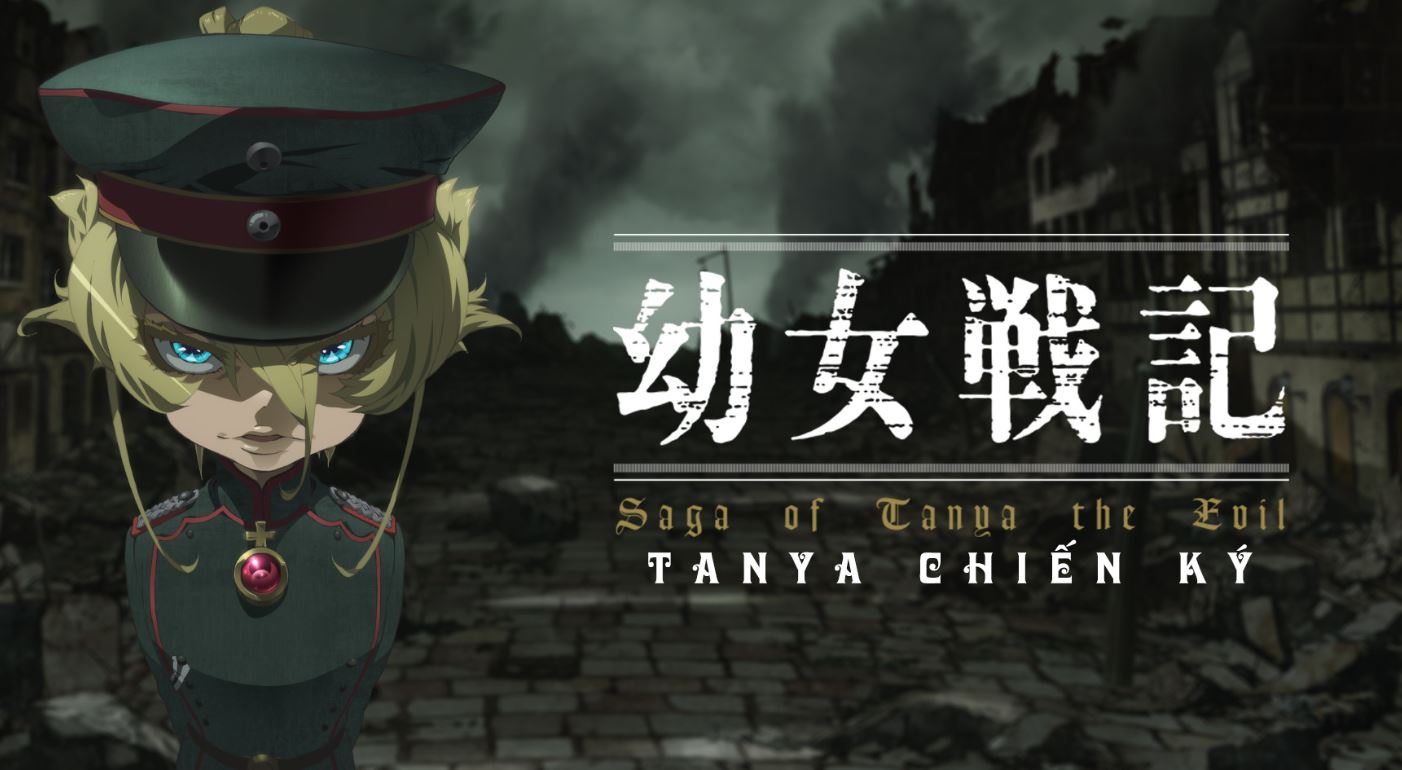 13. Tokyo Revengers
Tokyo Revengers tells the story of Hanagaki Takemichi – a 25-year-old man, and his journey to save his ex-girlfriend – Tachibana Hinata. One day after hearing that Tachibana Hinata and her younger brother, Tachibana Naoto, were murdered by the Tokyo Manji gang, Takemichi was waiting for the train at the station when he was pushed by the crowd and fell onto the tracks. He thought he would die, but when he opened his eyes again, he returned 12 years ago. He decides to start his life anew and vows to save Hinata.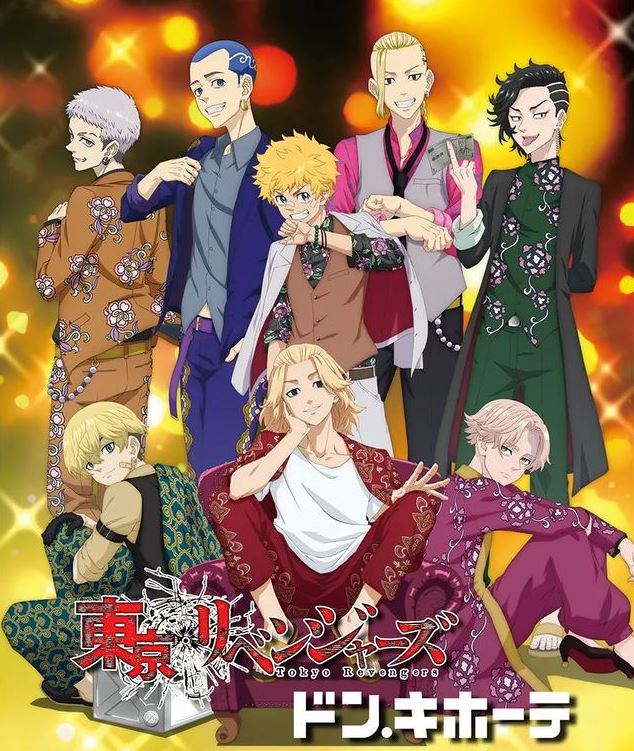 14. Mushoku Tensei: Jobless Reincarnation
Mushoku Tensei: Jobless Reincarnation is about a 34-year-old unemployed man who, after failing to attend his parents' funeral, was kicked out of his home and felt his life was a failure and meaningless. On the way home, while trying to do something useful with his life, he caught sight of a truck driving into a group of students at a terrible speed.
Without thinking much, he was able to push them away and was hit by a car, dying instantly. When he awoke, he found himself reborn in the form of a child in the magical world. Rudeus Greyrat is determined to remake his life and become more successful with his new life.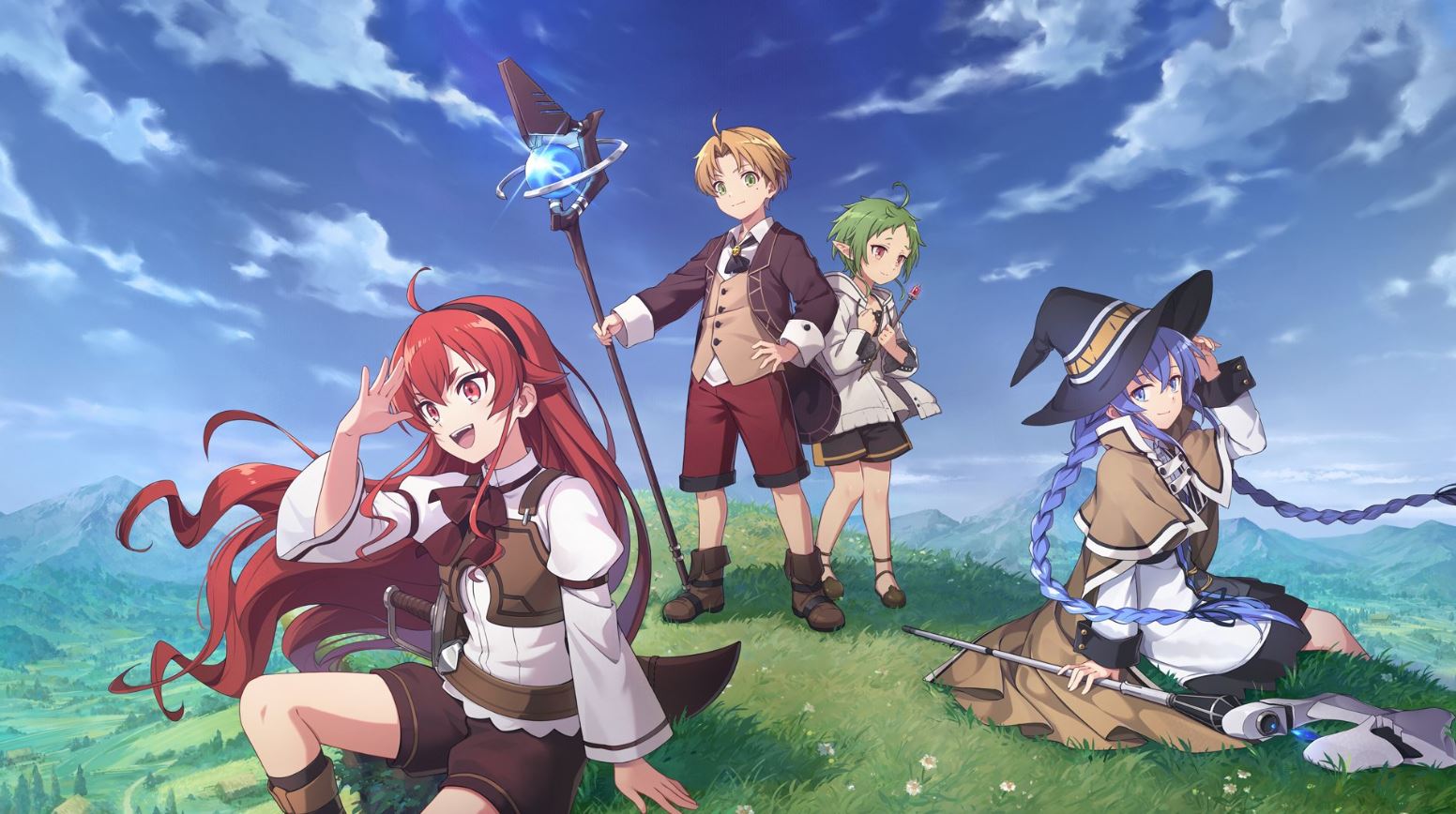 15. Dr. STONE
Dr. STONE begins on the day high school student Taiju confesses his feelings to his friend Yuzuriha after five years of silent pursuit. However, a mysterious light appeared when the confession was about to be uttered, turning the entire human race to stone. Thousands of years later, Taiju wakes up to find that the world is no longer what it used to be and seems to have been returned to ancient times. Fortunately, on the way, Taiju met Senku – a classmate who is very good at science. Senku is planning to revive the petrified people to revive human civilization.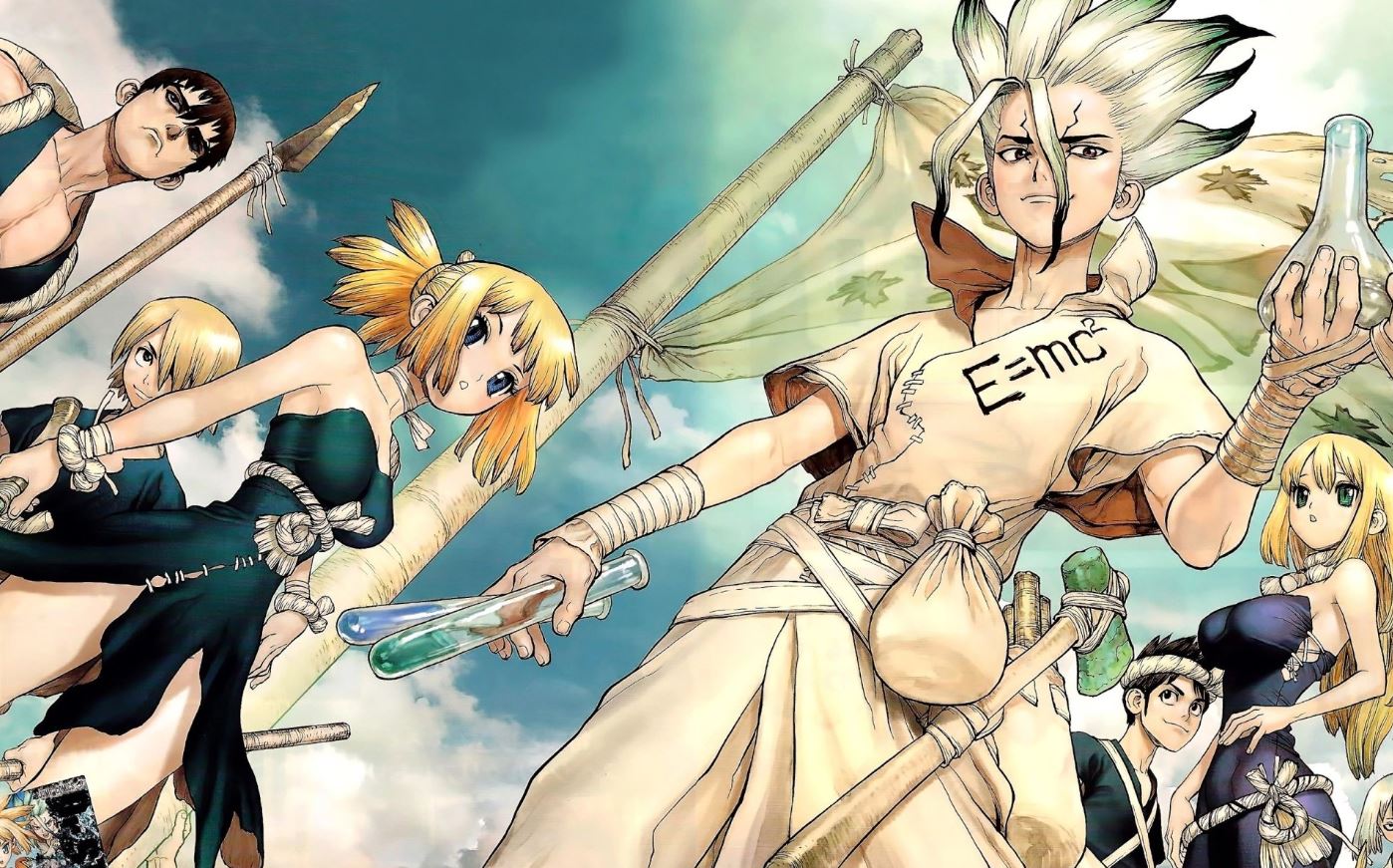 16. Grimgar Ashes and Illusions
In Grimgar Ashes and Illusions world, no one remembers anything but their name, and no one knows how they got here. Haruhiro is the main character and somehow feels transported from another world but cannot remember what this other world looks like. The film follows Haruhiro and his group of friends and how they adapt to this new world without remembering where they came from. This is a dramatic story.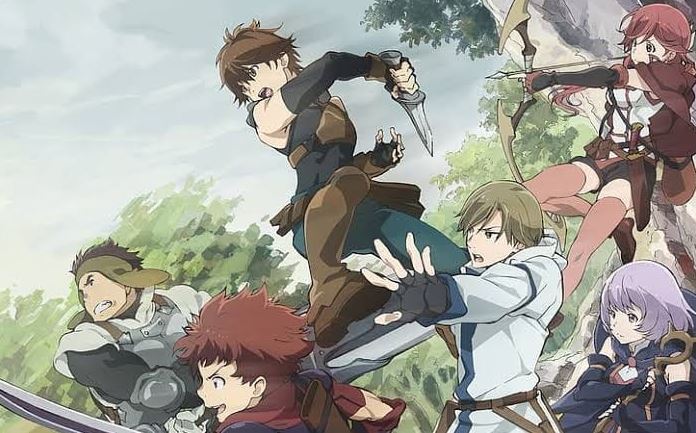 17. The Devil Is A Part-Timer!
If you love the Isekai genre, you definitely cannot ignore The Devil is a Part-Timer. Fear has attacked the hearts of mortals; Demon King Satan has begun to conquer the land of Ente Isla with his massive army of demons. However, while embarking on this brutal quest to take over the continent, his efforts were thwarted by the hero Emilia and forcing Satan to retreat quickly through a mysterious portal only to land with the human world. Helpless in a world without the existence of magic, Satan is forced to obey a man named Sadao Maou and start working at Mcdonald's, a local fast food restaurant and end the meeting.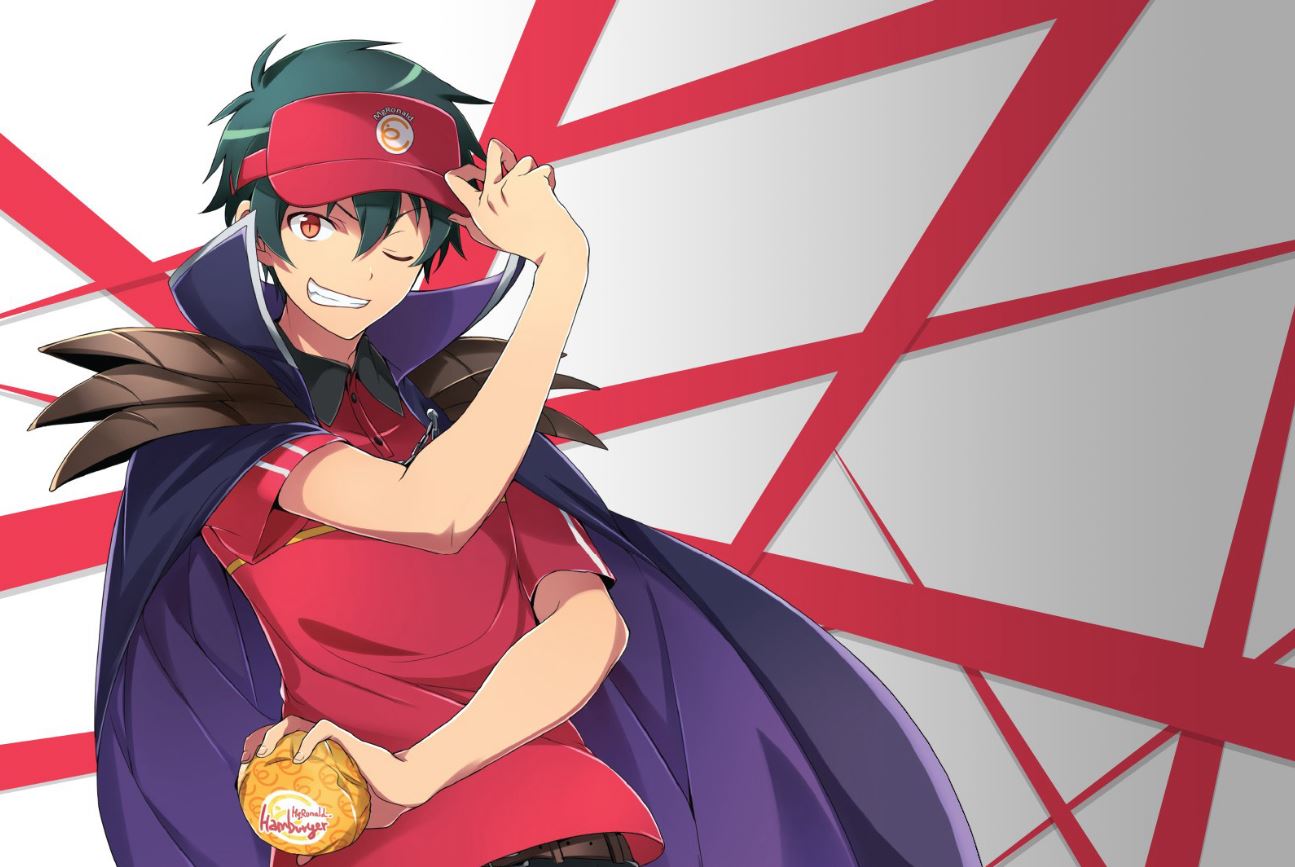 18. The Rising Of The Shield Hero
Iwatani Naofumi and three of his pals are taken to a parallel dimension in The Rising of the Shield Hero, where they must change into the Four Great Heroes and face the Nami monsters. While the other group members were given attacking gear, Naofumi was given the lone defense item, the Legendary Shield. For Naofumi, living in the new world seems impossible because he is reviled, has no friends, receives little help, and has been deceived by a partner.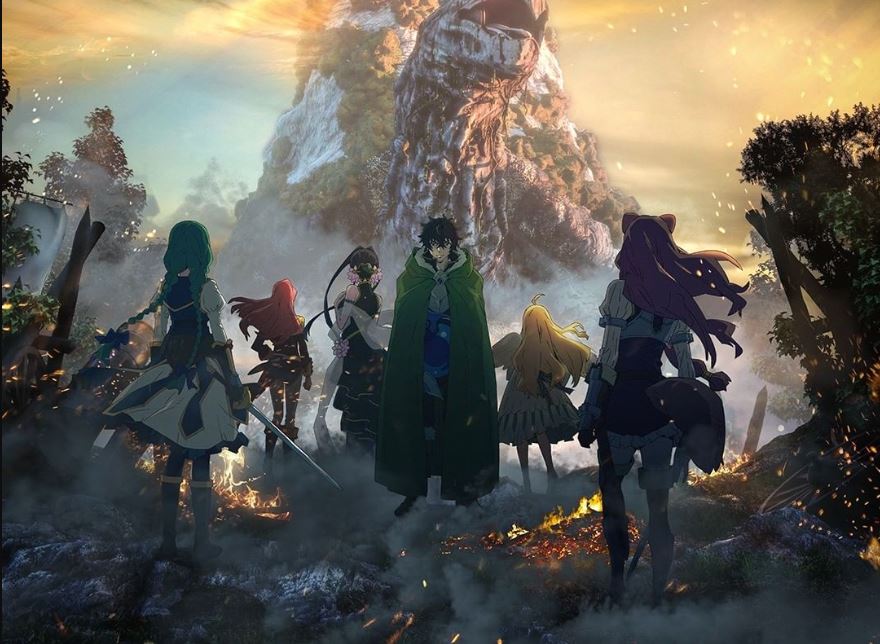 19. Ascendance Of A Bookworm
Urano is the protagonist of Ascendance of a Bookworm. She is a young girl about to become a full-fledged librarian when an earthquake tragically kills her. She was reborn in another universe as a little girl called Mayne. On this planet, books are a precious object and can only be held by the privileged. Mayne resolved to make her books based on her former life recollections so that she may revisit them anytime she desired.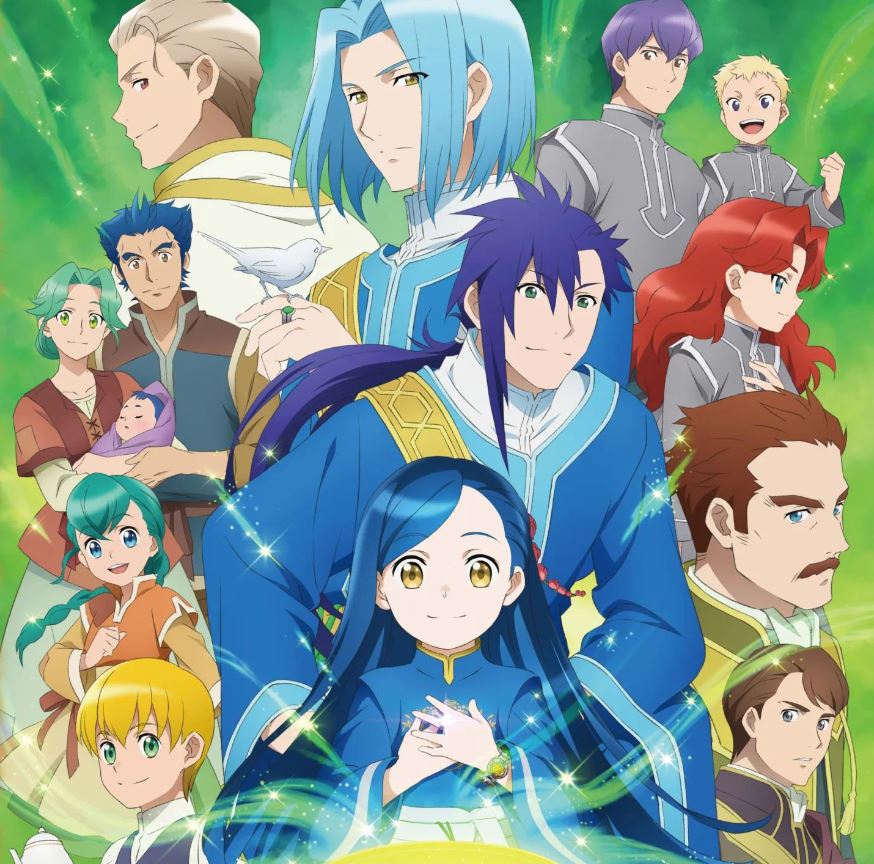 20. High School DxD
Issei Hyodo is a protagonist in High School DxD. He's a mischievous second-year high school student who likes pretty ladies, but he's killed on his first date. Issei was reborn as a demon, and from that day forward, he has worked as a subordinate for Rias Gremory, a high-ranking demon who is also the most beautiful girl on the Issei campus. Issei has served under her command ever since.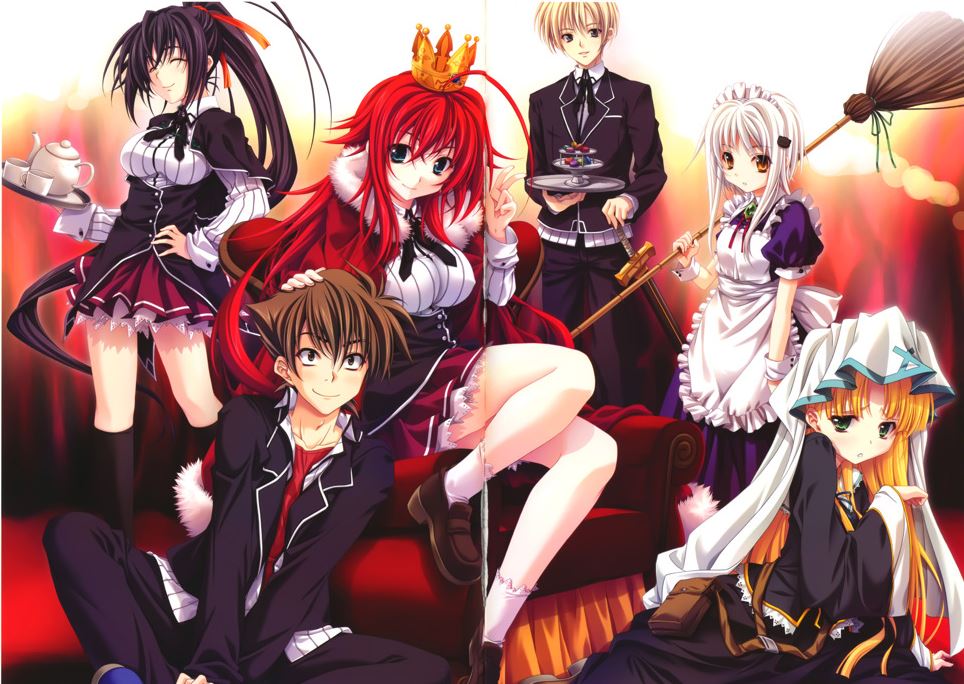 21. The Misfit Of Demon King Academy
The Misfit of Demon King Academy cannot be missed. The unconquered Demon King Anos Voldigoad, having endured battle, death, and ruin, reincarnated into a future period in hopes of finding peace. The Demon King was resurrected into a tranquil era when magic users were required to attend an academy to hone their skills. Anos quickly rose to the top of his class by preserving his memory and physical prowess. However, Anos immediately noticed something peculiar about this universe and resolved to investigate the truth to spice up his academic life.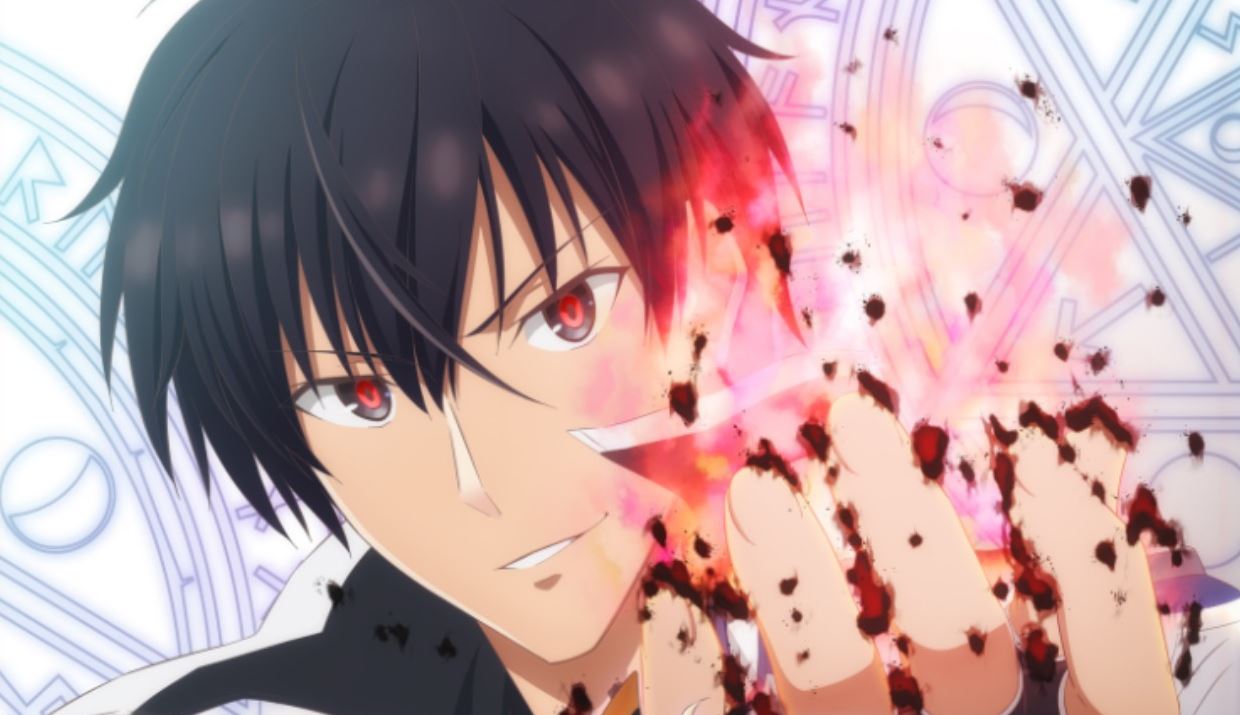 22. The World's Finest Assassin Gets Reincarnated In Another World As An Aristocrat
The World's Finest Assassin Gets Reincarnated in Another World as an Aristocrat is about the world's first assassin who once swore to be forever loyal to the organization that raised him and was eventually murdered by the same organization. He spent his last moments in agony and disillusionment. However, due to his amazing abilities, a deity spotted him. The goddess reincarnated him into another planet when he reopened his eyes. Here, he must complete a crucial mission: prevent the ruin of the planet by murdering the Hero, the world's most renowned hero.
23. Welcome To Demon-School, Iruma-kun
Suzuki Iruma is the protagonist of this Welcome to Demon-School, Iruma-Kun series. The poor boy was abandoned by his irresponsible parents and sold to a demon. Thinking that a demon would eat him, Iruma felt extremely surprised when the demon adopted him as his grandson, loved by the demon. He is also transferred to a school in the demon world, where his new "demon" grandfather serves as the principal. The life of the "cowardly" Iruma in the demon world will bring a lot of laughter to moviegoers.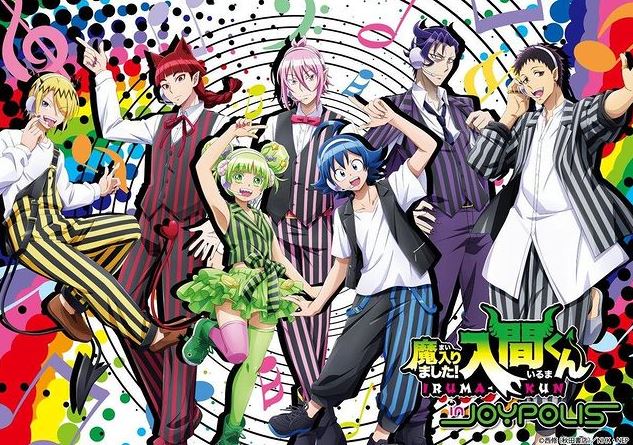 24. I've Been Killing Slimes for 300 Years and Maxed Out My Level
I've Been Killing Slimes for 300 Years and Maxed Out My Level is about a beautiful girl named Azusa. She is a workaholic who doesn't have too many hobbies and friends. Also, because she worked too hard, she lost her life, and now Azusa wants to be reincarnated in another world to live a different life than the present. And the miracle happened to her; Azusa became a 17-year-old witch with a beautiful appearance and a unique ability to immortalize. Three hundred years passed, and Azusa reached max level by killing Slimes every day. And will her peace be forever like that? Let's watch to have moments of relaxation!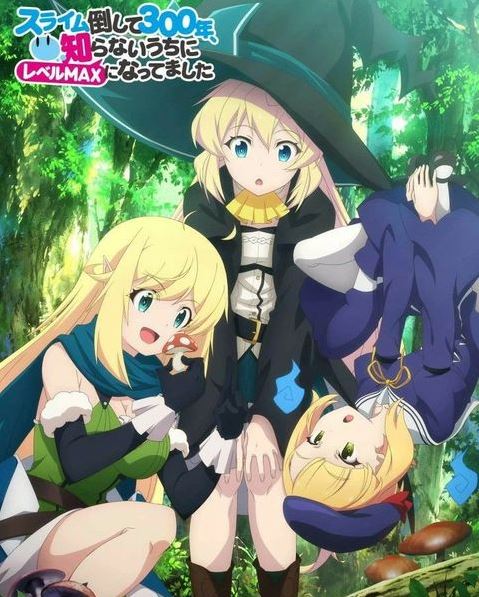 25. How NOT To Summon A Demon Lord
Characters from a video game world are the focus of the anime series How NOT To Summon A Demon Lord. The anime revolves around the story of a young gamer named Takuma Sakamoto. Suddenly one fine day, Takuma Sakamoto was summoned into a mysterious game world. Here, he became a great Demon King Diablo with tremendous power. With the ring in his hand, Takuma can resist all magic and make two beautiful girls his servants.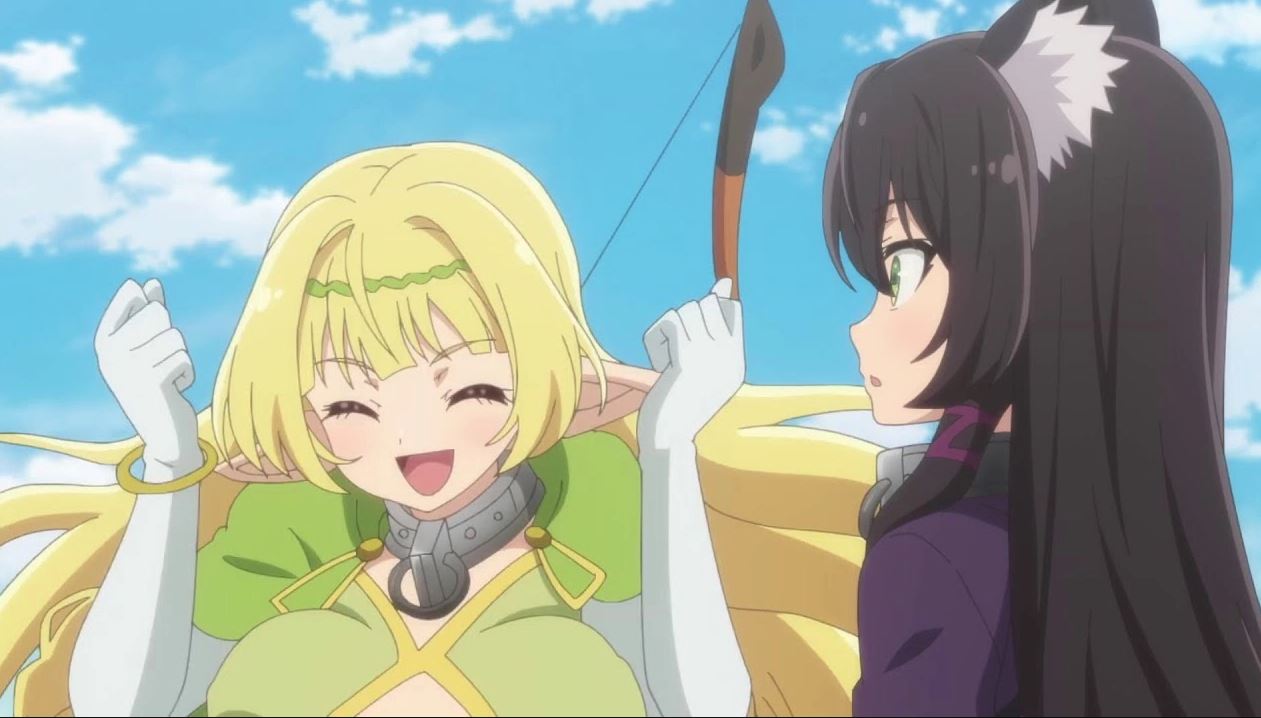 26. By The Grace Of The Gods
By the Grace of the Gods tells the story of a young man Takebayashi Ryoma who unfortunately lost his life in his sleep. The Three Gods transported him to a completely different world, to his surprise. Here Takebayashi is an 8-year-old boy who already knows a little about magic. And with his intelligence, he trained every day and met many good friends. From here, Takebayashi's arduous and challenging adventure journey begins.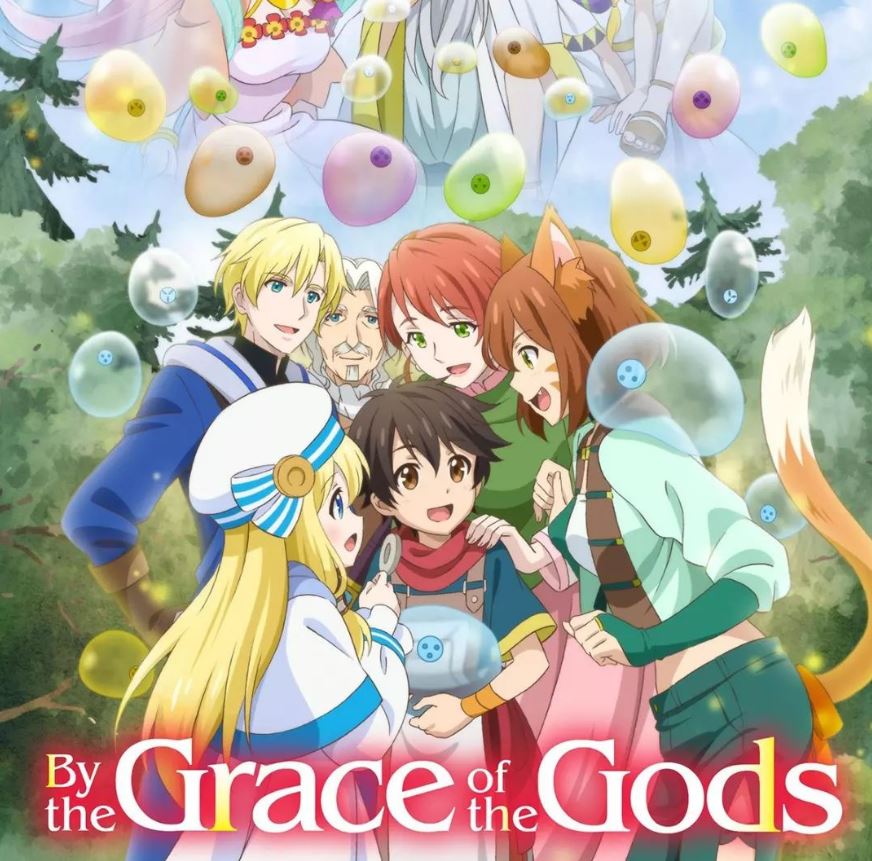 27. Redo Of Healer
Redo of Healer is about a wizard named Keyaru with superhuman healing powers. But instead of being loved and recognized by everyone, this guy was taken advantage of quite a lot. Until he realized his extraordinary ability, it was stolen by someone else. Unable to bear this humiliation, Keyaru decided to go back in time four years ago to take revenge. With his knowledge, what will Keyaru have to go through and do to avenge himself?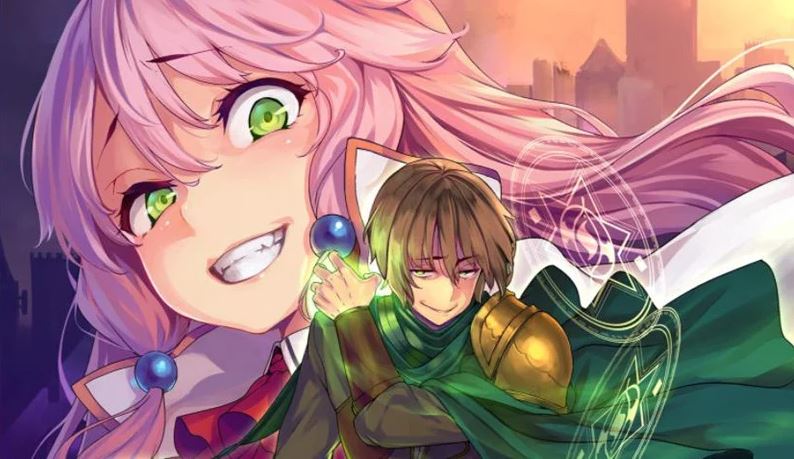 28. High School Prodigies Have It Easy Even In Another World
High School Prodigies Have It Easy Even In Another World begins with a plane crash and sends seven students back to the ancient world. Here, people have relatively backward life without modern scientific achievements. With their acquired knowledge, seven students built a nuclear powerhouse. Since then, the village has become more modern, and class division in society has begun to form. Will these students bring balance to the world?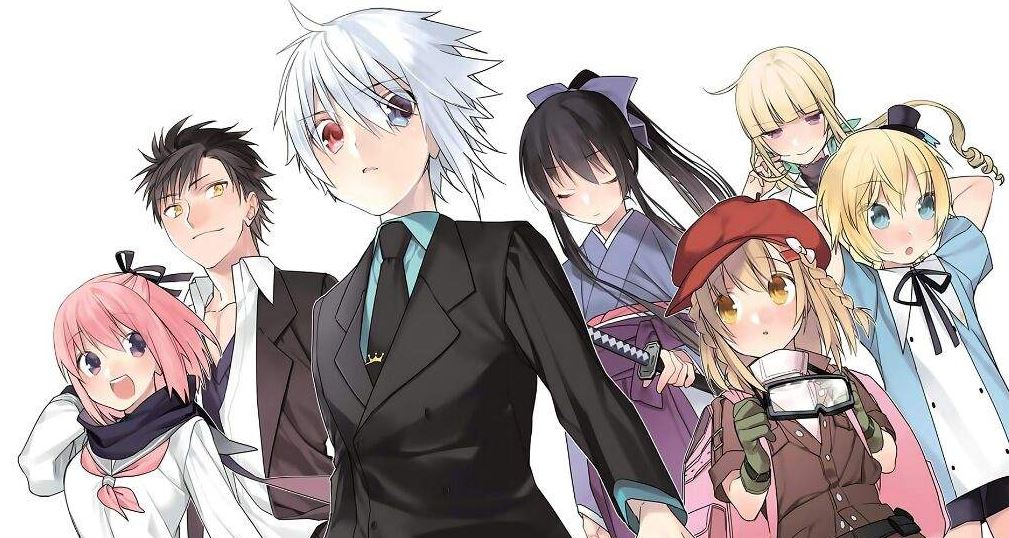 29. The Saint's Magic Power Is Omnipotent
The Saint's Magic Power is Omnipotent tells the story of an office worker named Sei Takanashi. One day, she was on her way back home when she was summoned to the magical world of Salutania to become a Saintess. And unfortunately also happened to her when everyone liked the second girl more. So Sei was forced to leave the palace and start a new life with simple days; fortunately, she opened a small shop. However, the hidden power in her body did not give up because of such things. Her business is growing. And how things will unfold next, also watch to know more!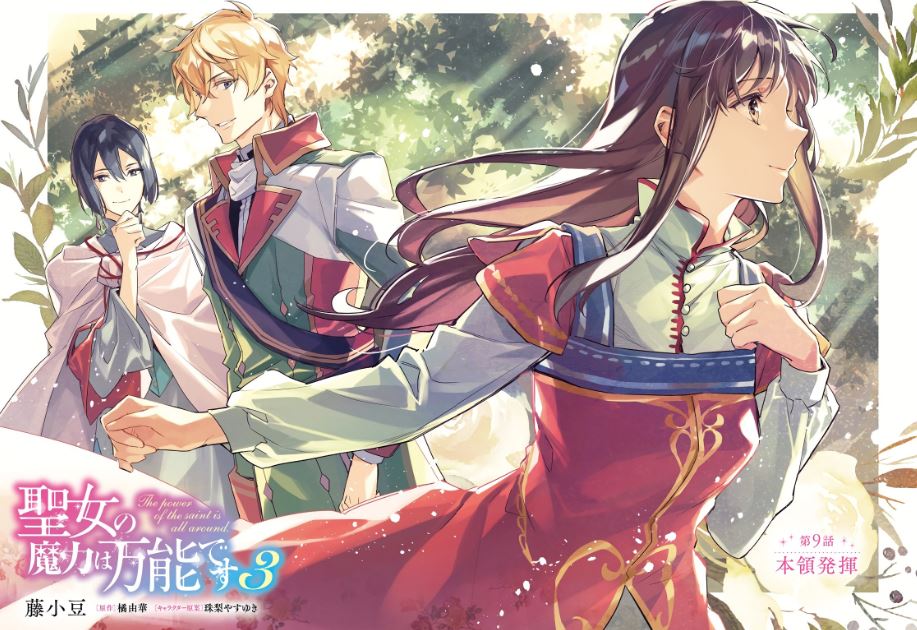 30. Wise Man's Grandchild
Wise Man's Grandchild begins with the appearance of a great magician who has repeatedly saved his world from calamity with his magic. One day, the magician happened to find a baby, and he decided to adopt it and name the baby Shin. That child was a man from the human world, reincarnated into this magical world.
Living separately from society, that magician raised and taught Shin himself. It wasn't until Shin became a 15-year-old boy that he decided to go on his journey; at this point, the magician suddenly remembered that he had not taught Shin anything about this world. Shin went to the capital of the Alsheid kingdom to join the magic academy. With his limited knowledge of this world, how will Shin survive?