We often look at celebrities through rose-tinted glasses. They are our idols and people we look up to. Due to the way they are held in such high esteem, many celebs think they can do as they please. They have no regard for how they treat others.
The reasons behind mean celebrity behaviour often include character, situations, and numerous other things. Still, these celebrities say and do things that are beyond shocking. This article is about the meanest celebrities in the entertainment world who have track records of behaving badly. People who have consistently hurt others and care little for people's feelings.
1. Kanye West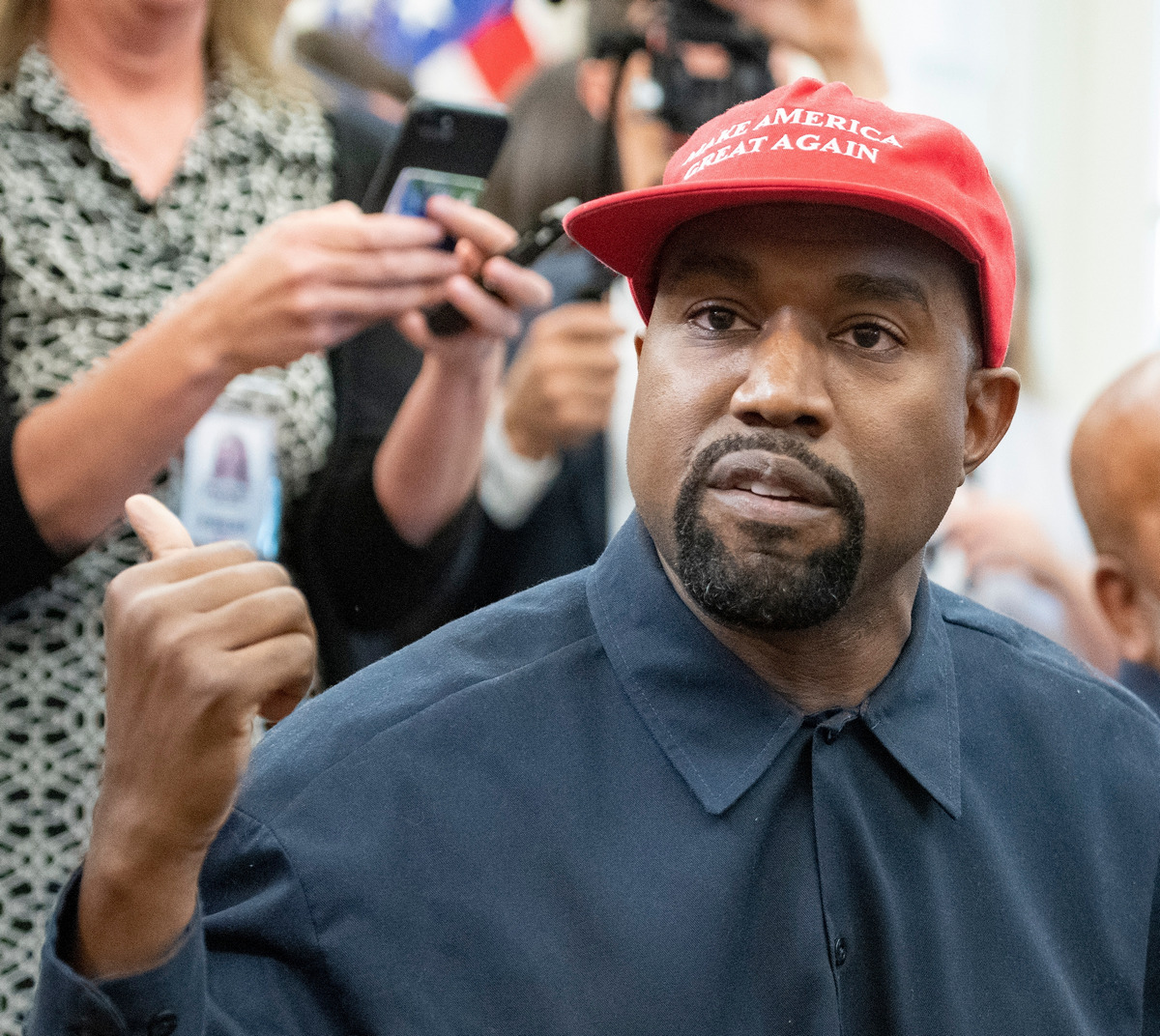 | | |
| --- | --- |
| Full Name: | Kanye Omari West |
| Date of Birth: | 8 June 1977 |
| Place of birth: | Atlanta |
| Occupation | an American rapper, singer, songwriter, record producer, and fashion designer. |
Kanye West is an American rapper, singer, songwriter, record producer, and fashion designer. Kanye West has had a troublesome year, but behind the scenes, it sounds like it was far worse than anyone ever imagined. Not only was the Yeezy founder reportedly showing off porn videos to staffers at Adidas, but he also went as far as to show NSFW images of his now ex-wife, Kim Kardashian.
At the 2009 MTV VMAs, when Taylor Swift received the best MV award, Kanye West rushed on stage and grabbed the microphone from Taylor Swift's hands and told the crowd that Beyonce's song Single Ladies actually deserved the award before walking off stage during the live show.
2. Kim Kardashian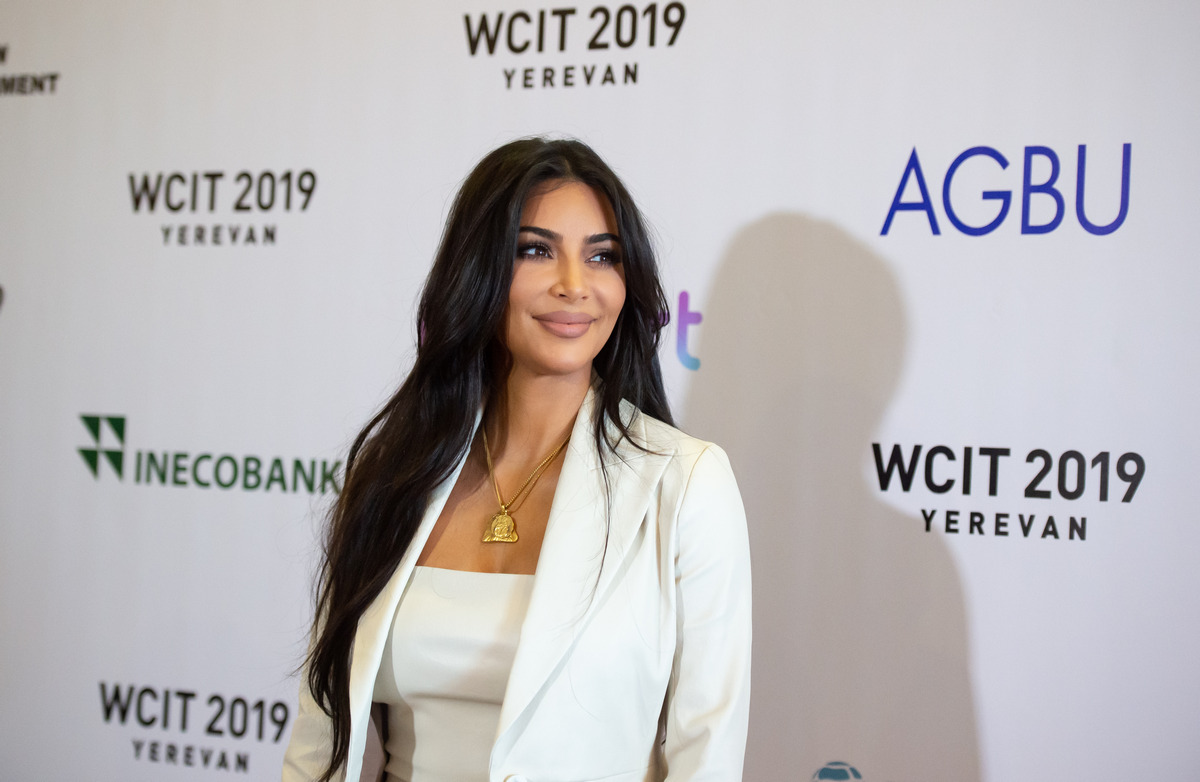 | | |
| --- | --- |
| Full Name: | Kimberly Noel Kardashian |
| Date of Birth: | 21 October 1980 |
| Place of birth: | Los Angeles, California |
| Occupation | Socialite, Media Personality, Businesswoman |
Kim Kardashian received an overwhelming amount of backlash online after bragging about the lengths she went to make sure she could enjoy a tropical vacation with her family during the global pandemic.The 40-year-old reality star shared a host of photos of her family from their getaway to a tropical island for a luxurious retreat in honour of her big day, but was accused of being tone deaf. Kim admitted the entire family received 'multiple health screens' before embarking on the holiday, fans were quick to question if the family even realised the severity of the coronavirus and quarantine lockdown guidelines affecting billions of people around the world.
Daily Mail quotes reader sully pov: "You shouldn't flaunt this to us and should just keep it to yourself. Many people are dying from Covid-19 and the rest are suffering to witness. ​The number of bodies increased so quickly. Your tone is emotionless."
3. Amber Heard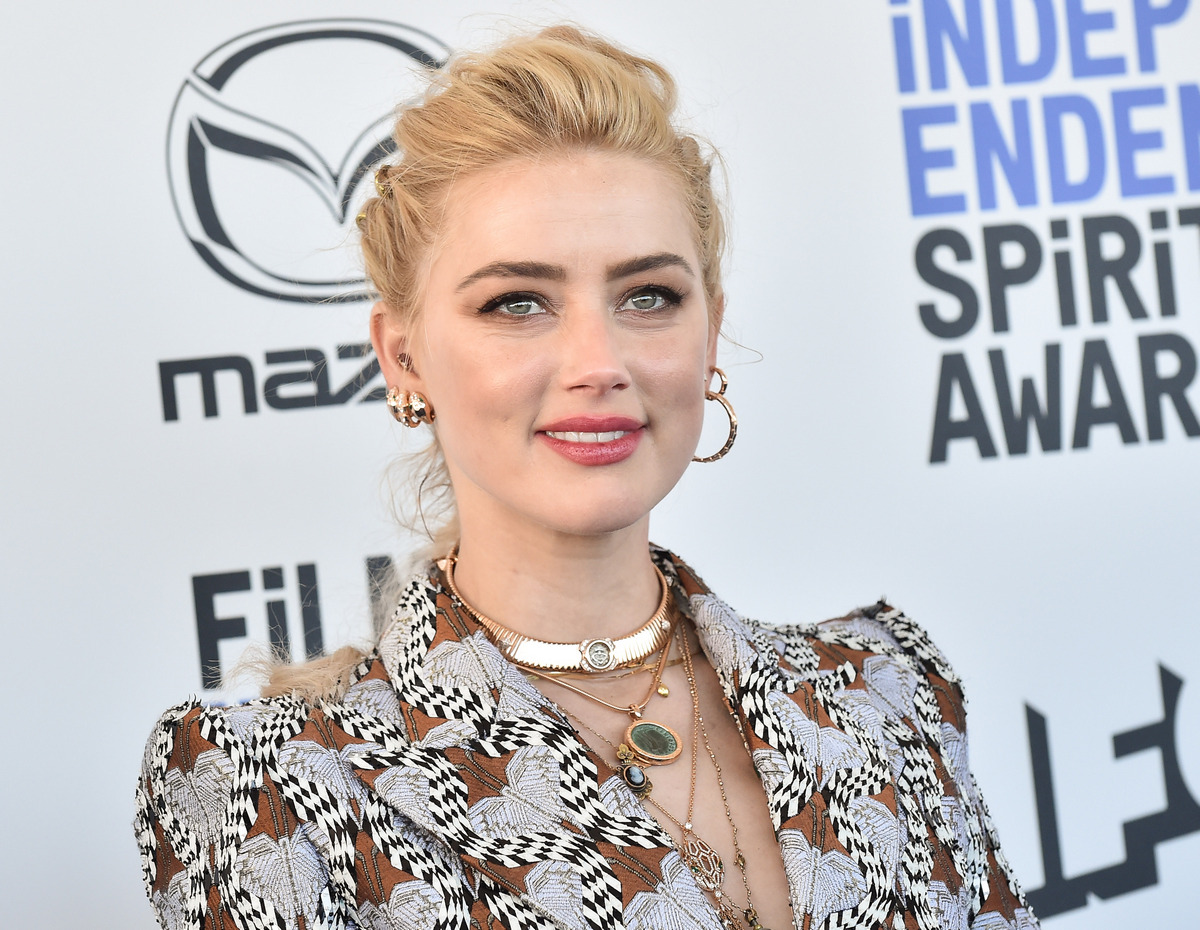 | | |
| --- | --- |
| Full Name: | Amber Laura Heard |
| Date of Birth: | 22 April 1986 |
| Place of birth: | Austin, Texas |
| Occupation | Actress, Humanitarian, Social Activist |
Amber Heard does not have things looking too bright for her in the domestic abuse case she has been embroiled in with ex-husband Johnny Depp. After the Pirates of the Caribbean actor provided evidence against Heard claiming it had been him who had faced abuse at the hands of his former wife, an ex-assistant of the Aquaman star has stepped forward sharing her unpleasant experience of working with Heard.
Amber Heard's ex-assistant recalls her abusive and derogatory behaviour. Kate James, who used to work closely with Amber Heard, opened up about her bad behaviour."She threw away all paperback books and began curating an extensive collection of First Edition hardcover books", said James. "She would fly into blind rages where no-one could reason with her, and even if I was trying to offer an explanation, I didn't think that she could hear me as she was so angry," James continued.
4. Justin Bieber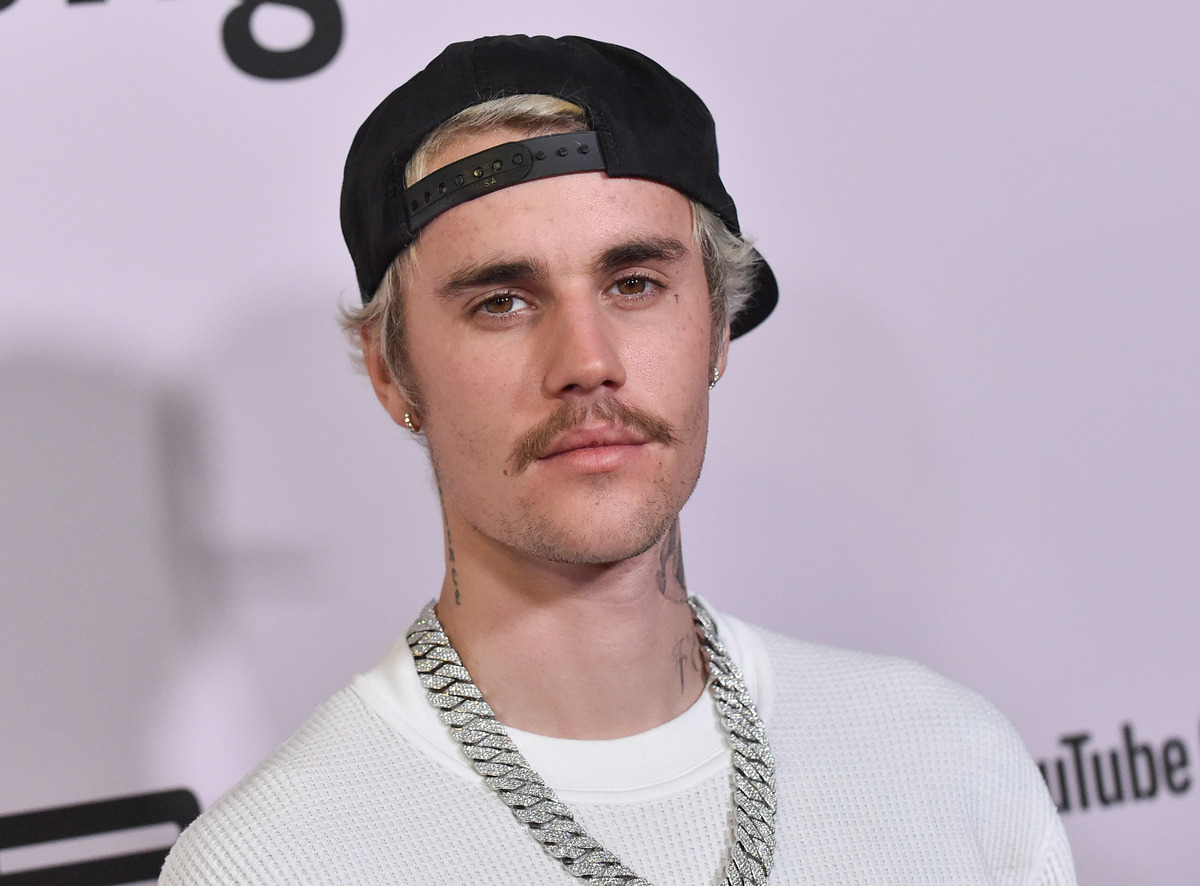 | | |
| --- | --- |
| Full Name: | Justin Drew Bieber |
| Date of Birth: | 1 March 1994 |
| Place of birth: | London, Ontario |
| Occupation | Singer |
Justin Bieber is one of the most famous people in the entire world. He's also one of the most hated. Though he started as a charming young musician, as he grew up, he started to display some consistently not charming behaviour. As a result, many people who don't consider themselves Beliebers, have downplayed his success and paid more attention to his bad behaviour.
In March 2013, during his Purpose World Tour, he was more than two hours late for a concert in London. While fans waited eagerly to see him perform, he was allegedly backstage, playing video games.In 2014, the pop star apparently had several run-ins with his next-door neighbour. He took issue with Bieber's loud parties and tendency to drive fast down their otherwise relatively quiet street. Bieber didn't like his neighbour telling him how to live his life.So, Bieber took the mature approach and threw eggs at his neighbour's house. The damage was allegedly near $20,000, and his neighbour took him to court.
5. Adam Levine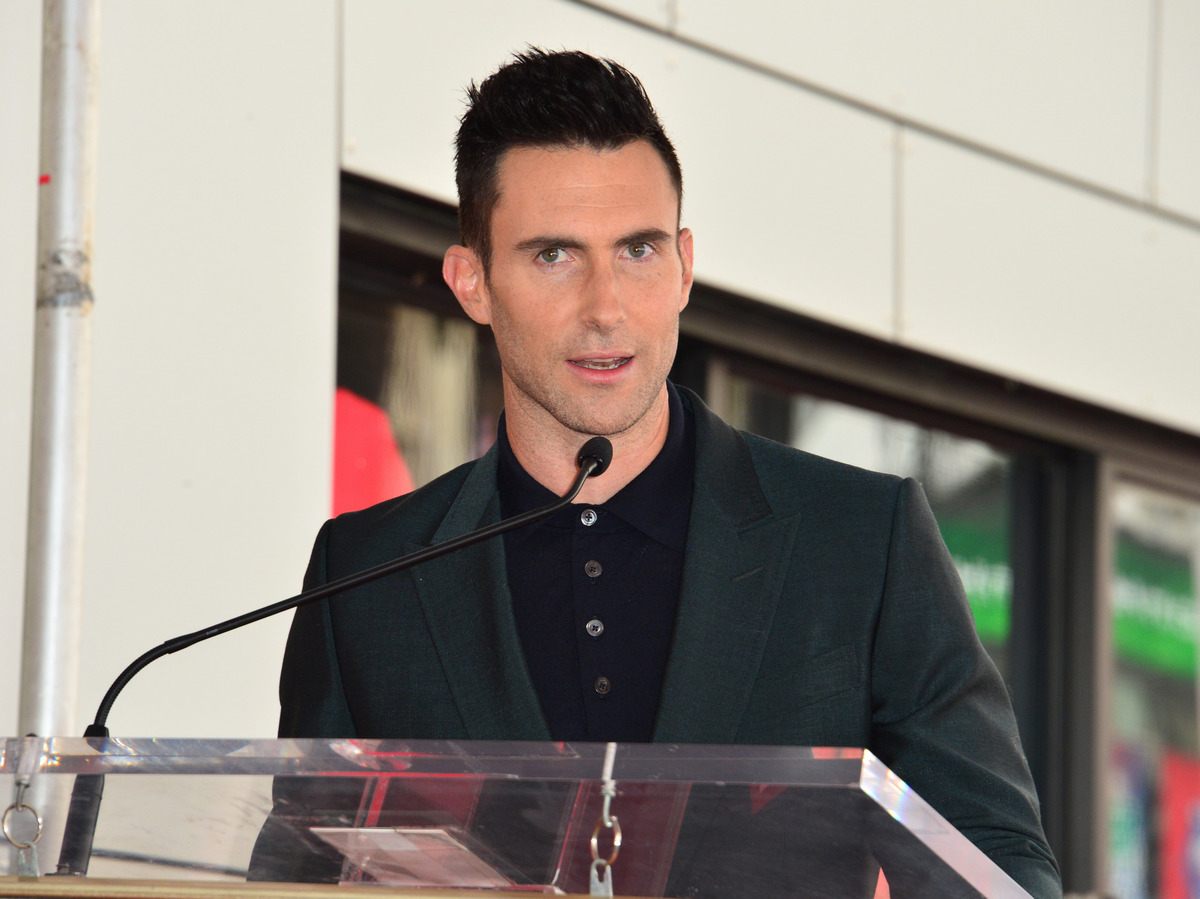 | | |
| --- | --- |
| Full Name: | Adam Levine |
| Date of Birth: | 18 March 1979 |
| Place of birth: | Los Angeles |
| Occupation | Singer, Songwriter |
Adam Levine is an extremely talented guy. He's handsome. He can sing. He got "Moves Like Jagger" stuck in the heads of everyone for about a year. Adam Levine is quite rude to fans. A fan asked for an autograph from Adam Levine and he said, "I don't want to give autographs to ugly chicks.
When Maroon 5 performed at the iconic Hollywood Bowl in Los Angeles. One video from their performance ended up being viewed millions of times, but unfortunately for the band, it wasn't exactly a good thing.In a TikTok video by user Luis Peñaloza, which was watched over 9 million times, a woman can be seen making her way onstage and grabbing Levine's arm, quickly hugging him before she's escorted away by security. After the concert goer touched him, the singer sported a surprised look on his face before disgustedly shaking off the encounter, mouthing an expletive as he walked away.
6. Amy Schumer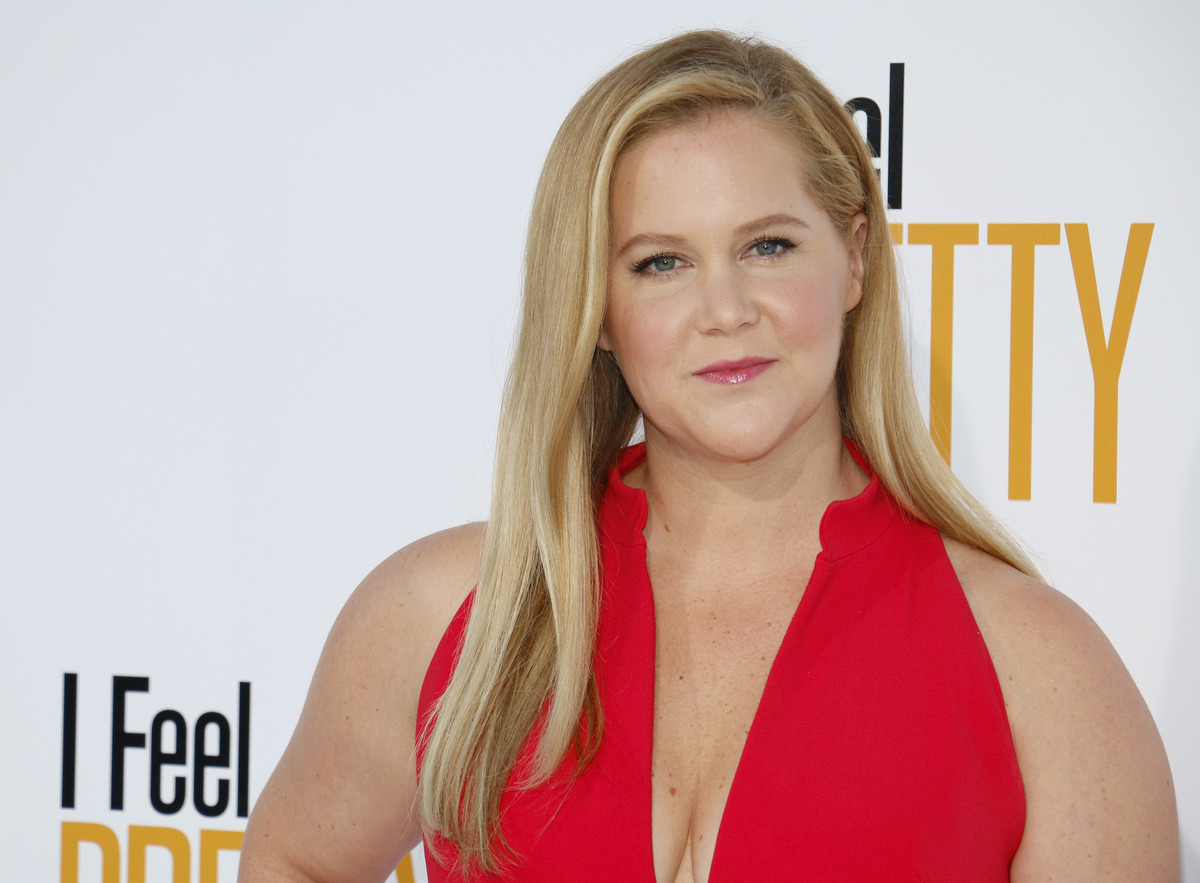 | | |
| --- | --- |
| Full Name: | Amy Beth Schumer |
| Date of Birth: | 1 June 1981 |
| Place of birth: | Upper East Side of Manhattan, New York City |
| Occupation | Stand-up comedian, Actress, Writer, Director |
Amy Schumer ventured into comedy in the early 2000s before appearing as a contestant on the fifth season of the NBC reality competition series Last Comic Standing in 2007. From 2013 to 2016, she was the creator, co-producer, co-writer, and star of the Comedy Central sketch comedy series Inside Amy Schumer, for which she received a Peabody Award and was nominated for five Primetime Emmy Awards, winning Outstanding Variety Sketch Series in 2015.
Comedian Amy Schumer was called out in 2018 after interrupting a new comedian's stand-up set in New York City. Amy was attending a show as a member of the audience and asked if she could come up on stage to practise her SNL monologue. The comedian on stage was put on the spot, so he said yes. Later, he realised how rude it was for her to take over his first headlining gig.
7. Christina Aguilera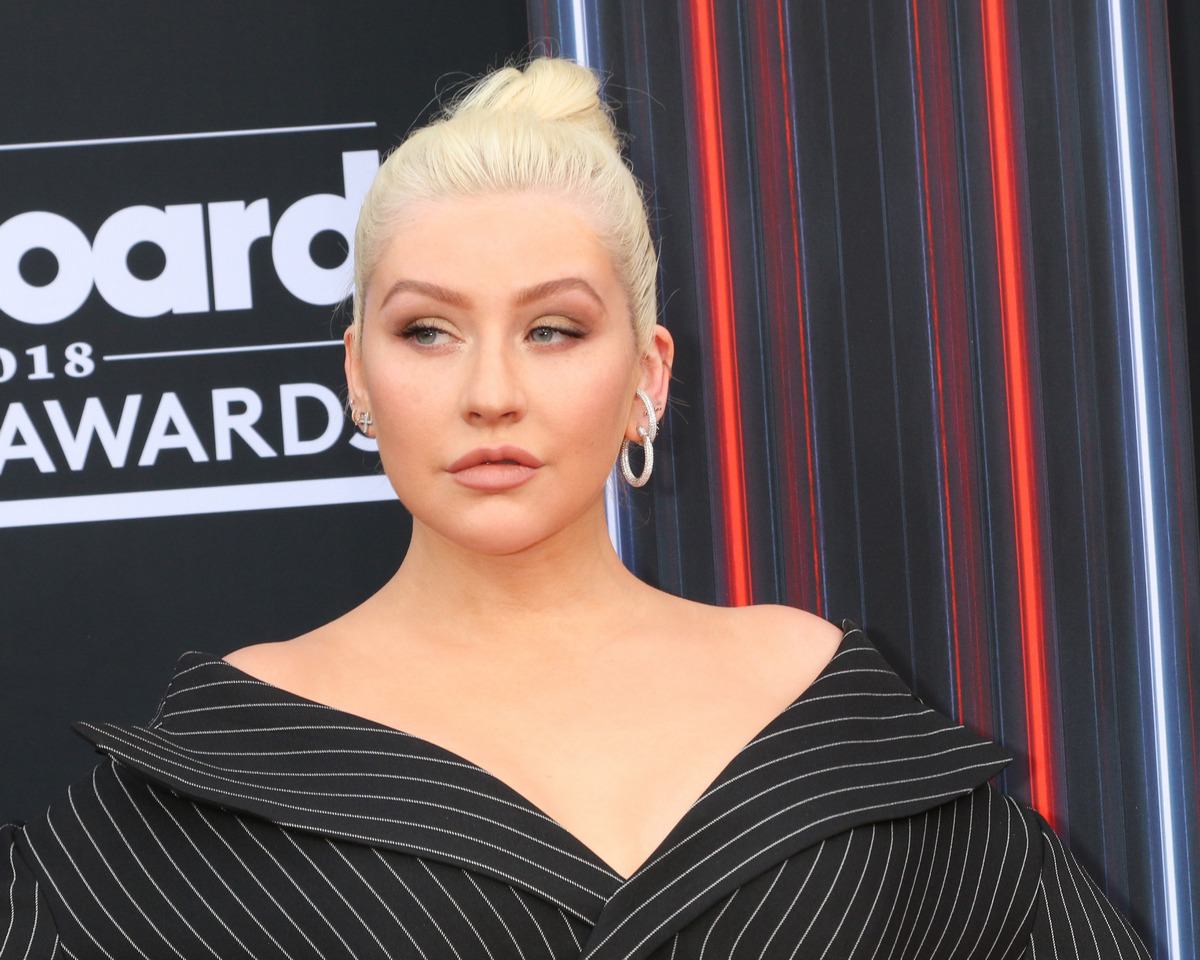 | | |
| --- | --- |
| Full Name: | Christina María Aguilera |
| Date of Birth: | 18 December 1980 |
| Place of birth: | Staten Island, New York City |
| Occupation | Singer, Songwriter, Actress, Television personality |
Christina Aguilera has a beautiful voice, but a bad reputation. A source told Radar Online in 2015, "Christina is such a terror to work with. She is frequently late and she doesn't even seem to care or apologise for holding up the filming of the show. To make matters worse, she is constantly fighting with Adam [Levine]. They cannot stand each other."
Insiders told OK! Magazine that her constant diva demands have led most of Aguilera's personal staff to throw in the towel and seek employment elsewhere. A source told the tabloid that Aguilera is "incredibly rude and demanding and "treats her household staff terribly," insisting that they be on call 24/7.
8. Jennifer Lopez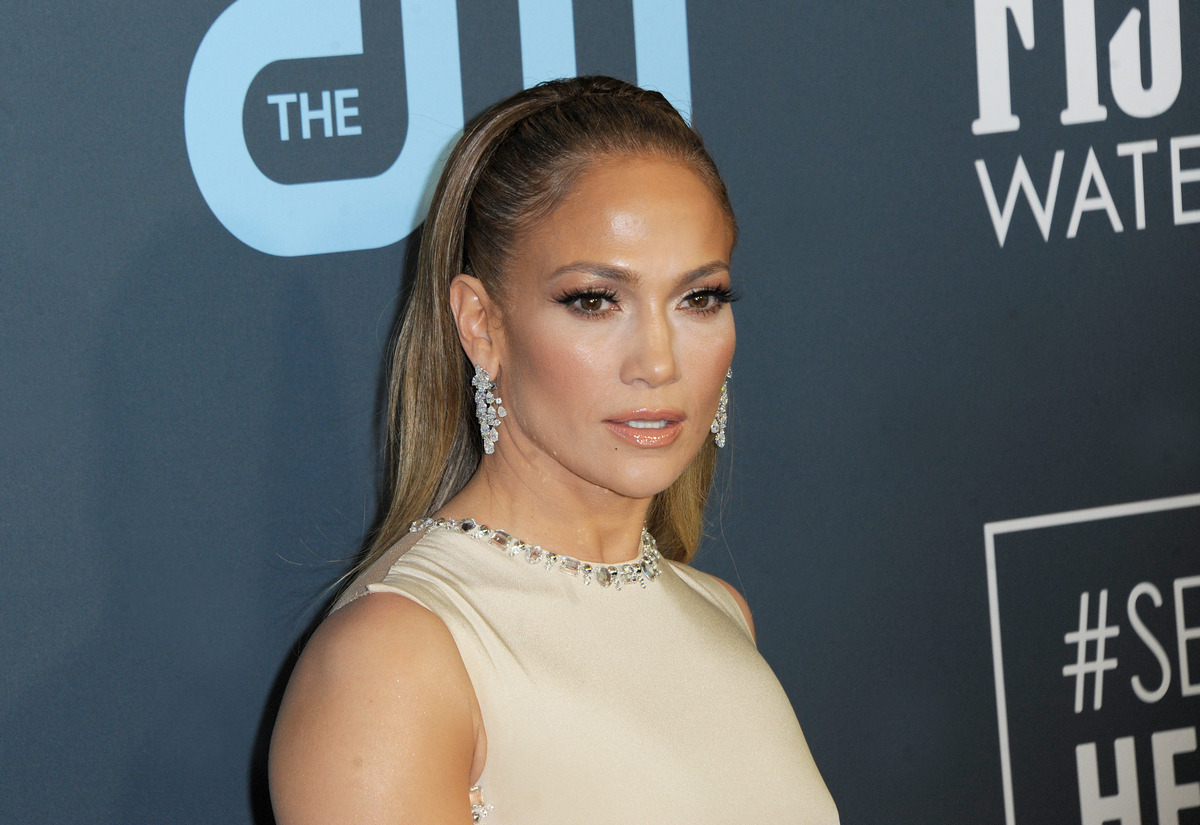 | | |
| --- | --- |
| Full Name: | Jennifer Lynn Affleck |
| Date of Birth: | 24 July 1969 |
| Place of birth: | New York City |
| Occupation | Actress, Singer, Dancer |
.Fans of Jennifer Lopez were quick to recount their not-so-happy experiences with the star when they were asked to share their rudest celebrity encounters in a viral TikTok trend. Several social media users revealed how J.Lo treated them when they provided her customer service on different occasions.
One woman revealed she was working in a house as a maid when Lopez came to stay there. She said that a nail artist was called in to give the star a pedicure in bed. However, the nail artist had to do it upside-down because Lopez was laying on her stomach and refused to roll over onto her back. Other horrific stories about Lopez's alleged bad behaviour included her rolling up her window when a young fan tried to say hi at a stop sign and not wanting others to make eye contact with her.Jennifer Lopez even fired a housekeeper for asking for her autograph
9. Megan Fox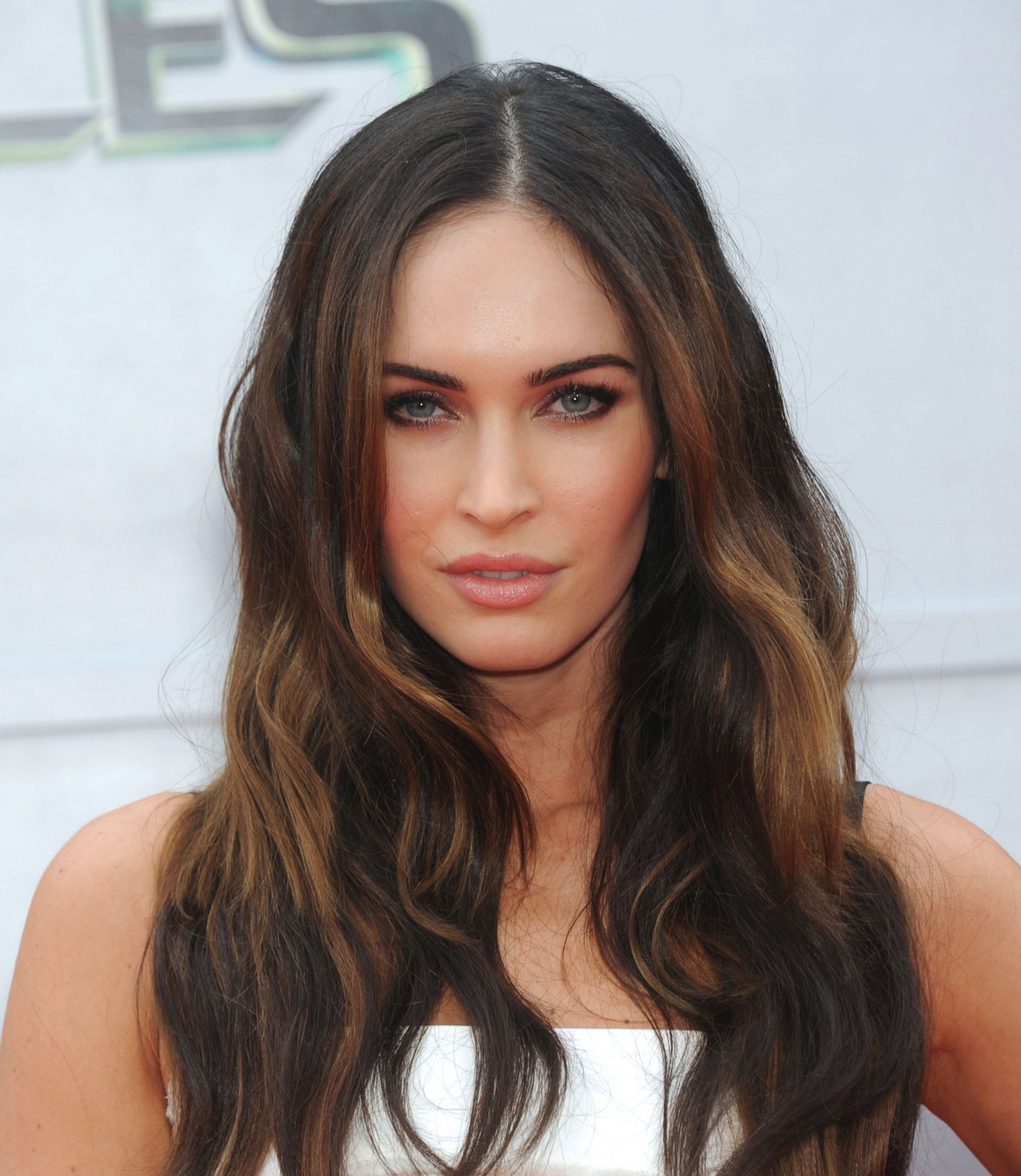 | | |
| --- | --- |
| Full Name: | Megan Denise Fox |
| Date of Birth: | 16 May 1986 |
| Place of birth: | Oak Ridge, Tennessee |
| Occupation | Actress |
Megan Fox is an actress with beautiful beauty and a fiery, sexy appearance. However, in the career of the beauty, there were many scandals that made the audience bored. A fan of Hollywood star Megan Fox once met her for an autograph, but the actress was blunt: "Get this disgusting thing off me".
She trashed her director (and her movies). She published the cold war with director Michael Bay, a powerful figure in the film.When the movie "Transformers 2: Revenge of the Fallen" came out in 2009, Fox was a sought-after superstar, and that made the news about her tension with Michael Bay even more noticeable. Megan Fox publicly criticised the film to EW: "Everybody knows this is a movie that doesn't value acting." When making the movie "Transformers 2: Revenge of the fallen", no one liked Megan Fox. The film crew criticised the actress for being messy, being late too many times and being very arrogant.
10. Ariana Grande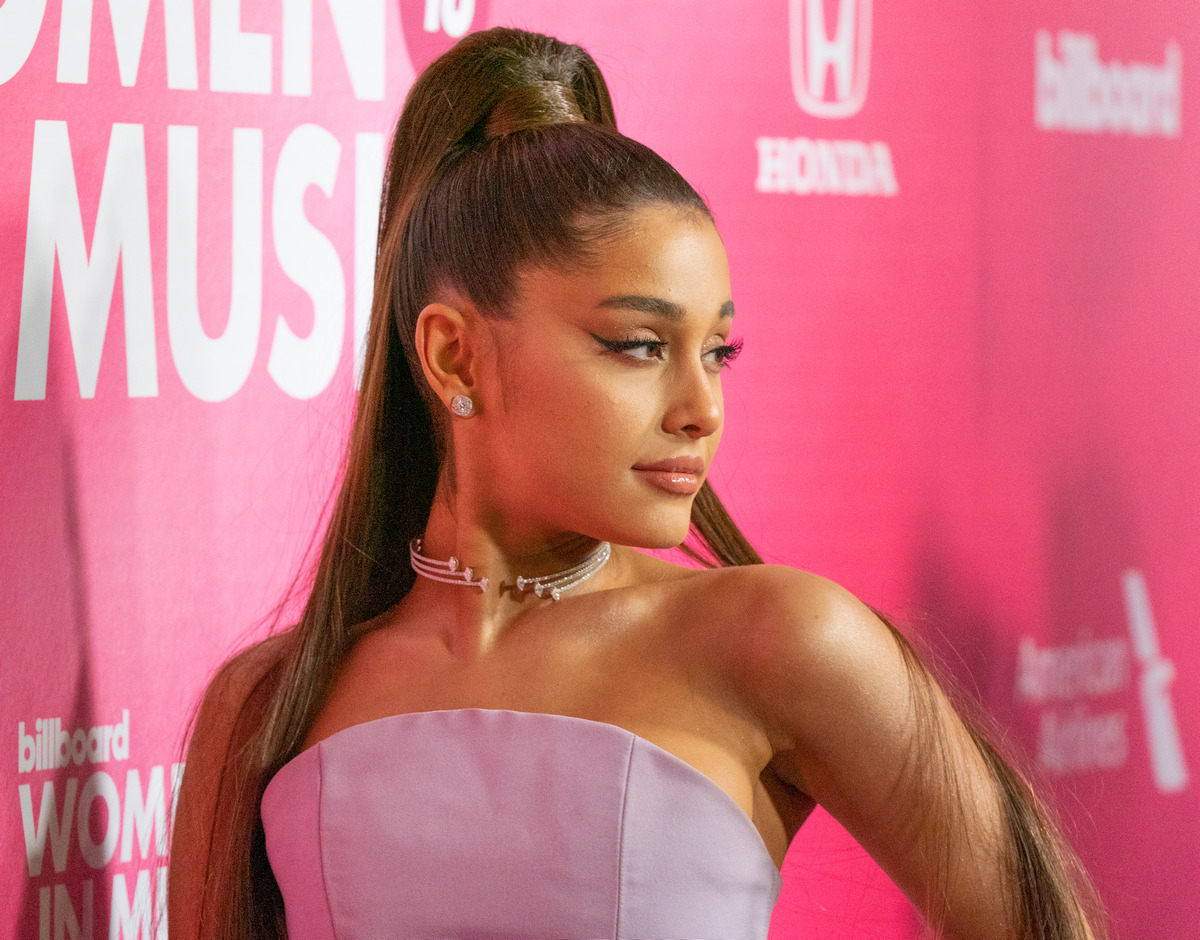 | | |
| --- | --- |
| Full Name: | Ariana Grande-Butera |
| Date of Birth: | 26 June 1993 |
| Place of birth: | Boca Raton, Florida |
| Occupation | Singer, Songwriter, Actress |
She has an "image" problem. Rumours of diva-like behaviour and diva demands just won't go away. And it seems that she has a love-hate, mostly hate, thing going on with her fans. Boyfriends have come and gone, amid rumours of her cheating and her merely using celebrity boyfriends to further her career.
In 2014. Ariana Grande is gushing, saying she was excited to be in Sydney, Australia. She was there to promote her My Everything album.There was, of course, a list of demands, including the requirement that she could not be shot in natural light. The photographer did the best he could, but diva Ariana was not pleased and stormed out, leaving the poor photographer scratching his head and wondering what her problem was. In the summer of that year, Ariana Grande visited New York Radio. There, many people are her fans, they ask for autographs and want to take pictures with their idols. However, the beauty rushed into the elevator and when the door closed, she laughed at them.
11. Madonna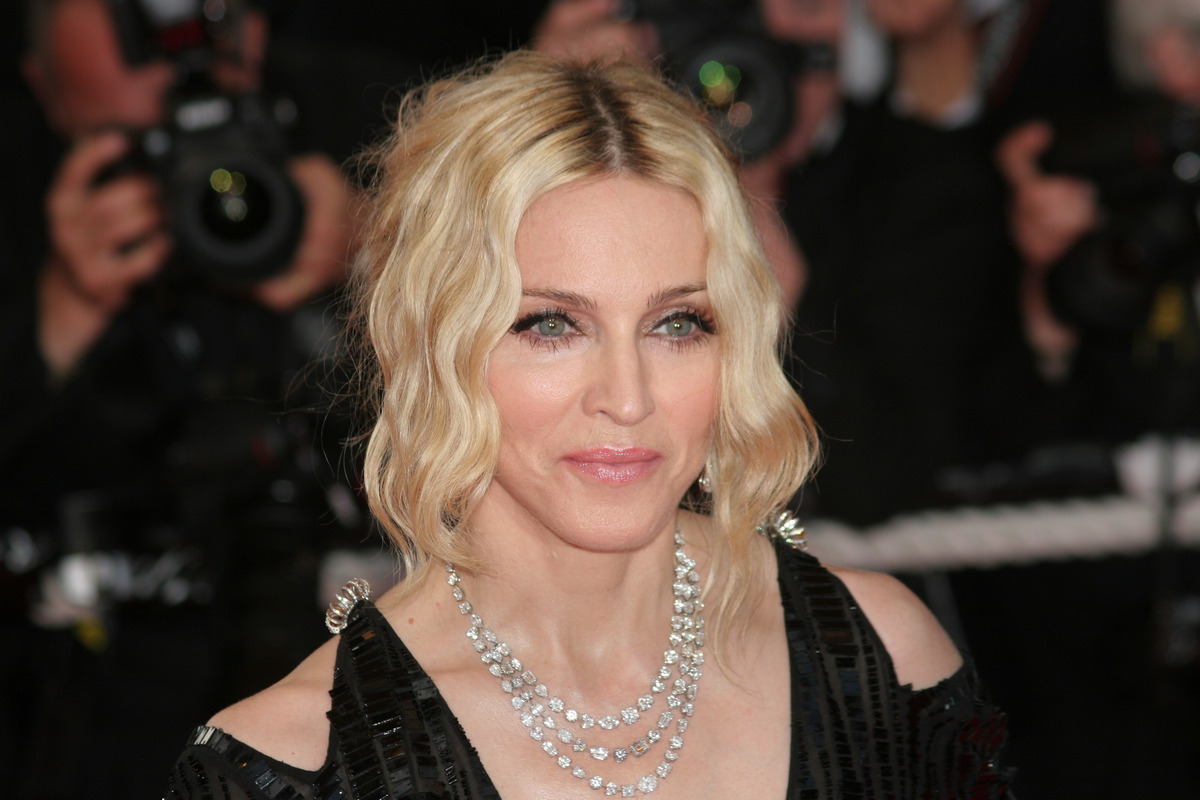 | | |
| --- | --- |
| Full Name: | Madonna Louise Ciccone |
| Date of Birth: | 16 August 1958 |
| Place of birth: | Bay City, Michigan |
| Occupation | Singer, Songwriter, Actress |
Madonna rose to fame after appearing on the British talk show "The Graham Norton Show" when she spoke to guests extremely dry. At work, many people admit that Madonna is often late, rude, or "kicks" many other artists. Singer James Morrison said that when he met Madonna during the recording session, he was very friendly, but Madonna ignored it.
Madonna's signature move is being late for concerts. With fans, Madonna is not gentle. Fans complained to Madonna for being late for the concert, Madonna only replied briefly that the projection system was down. However, that is not all. The female artist continued, "If you're still complaining, don't come to my concert." This has made Madonna's fans extremely angry.
12. Russell Crowe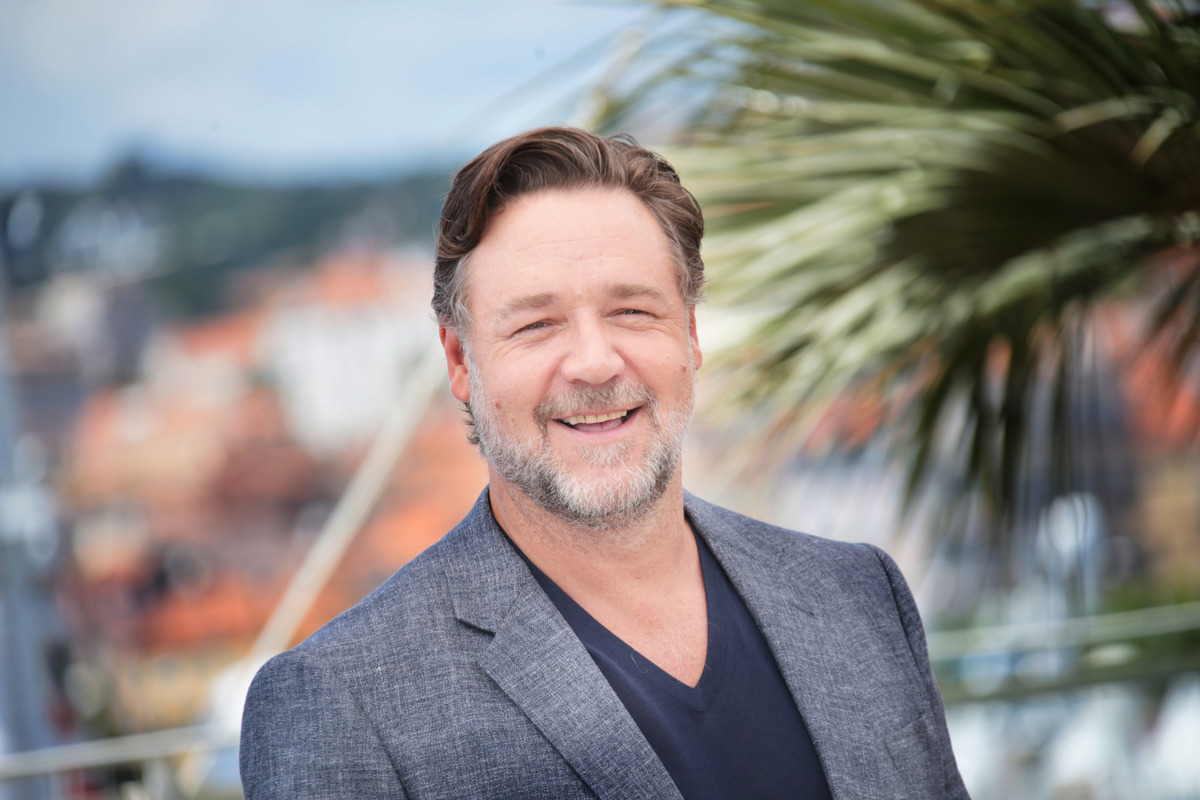 | | |
| --- | --- |
| Full Name: | Russell Ira Crowe |
| Date of Birth: | 7 April 1964 |
| Place of birth: | New Zealand |
| Occupation | Actor |
The Australian actor is not only famous for a series of prestigious film awards but also for many complaints from those around him. The "Gladiator" star has repeatedly argued, threatened the film producers and even publicly insulted them on Twitter. Russell also insulted his colleague George Clooney for "taking advantage of" to advertise his job on television.
The actor justified that the media "slightly" exaggerated the truth and turned him into a violent person in the eyes of the public. Russell always thought his temper was just "a little hot-tempered".
13. Ellen DeGeneres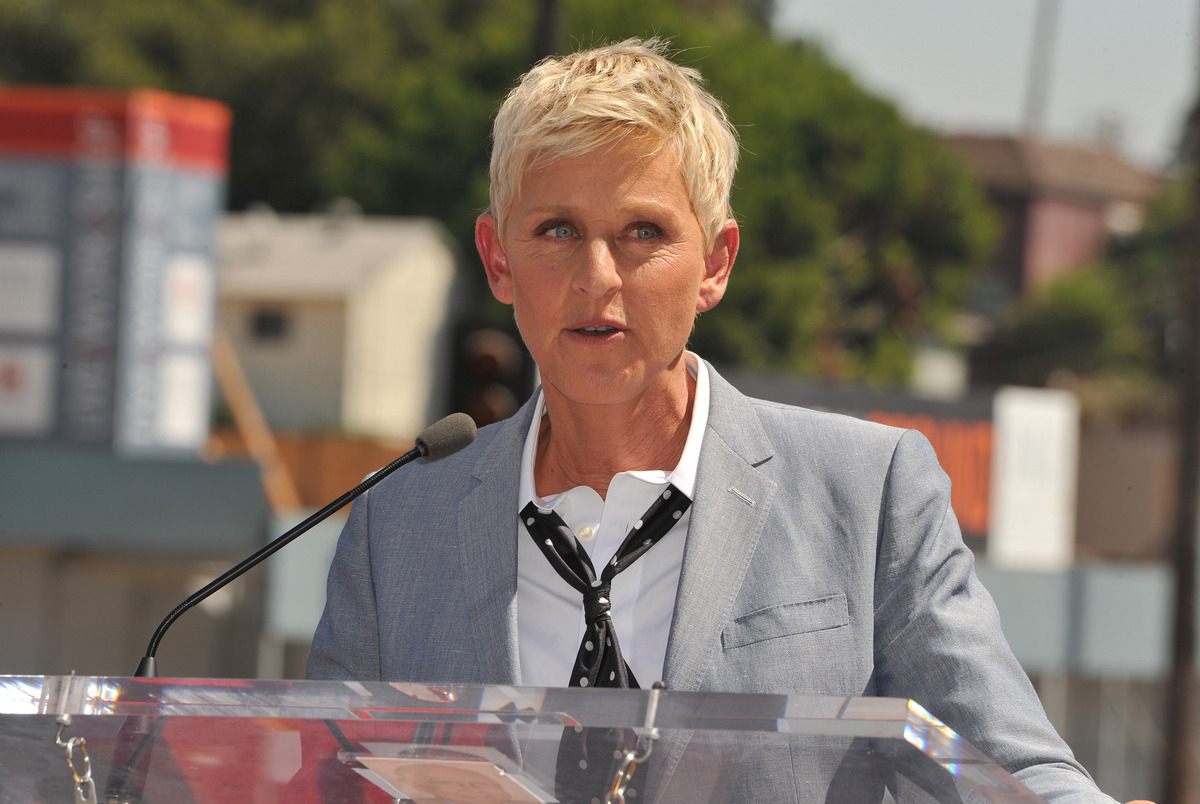 | | |
| --- | --- |
| Full Name: | Ellen Lee DeGeneres |
| Date of Birth: | 26 January 1958 |
| Place of birth: | Metairie, Louisiana |
| Occupation | Comedian, Television Host, Actress, Writer, Producer |
Ellen DeGeneres has been a favourite host of the audience for many years now, however, in 2022, this female MC gradually lost sympathy in the public's hearts after accusations from a series of employees about a toxic office culture. Immediately after the news was released with the evidence and accusations of many employees, the whole world gradually shunned this famous host.
Ellen's show bearing her own name was forced to end this year despite being one of the most loved TV shows.Even worse, when male singer Greyson Chance revealed that he was abandoned by Ellen while still under the control of this female MC. "I have never met anyone who is psychologically manipulative, selfish and blatantly opportunistic like Ellen," the statement of former child star Greyson Chance once shook the audience.
14. Alec Baldwin
| | |
| --- | --- |
| Full Name: | Alexander Rae Baldwin III |
| Date of Birth: | 3 April 1958 |
| Place of birth: | Amityville, New York |
| Occupation | Actor, Comedian, Producer |
Alec Baldwin is best known for his roles in The Departed, Beetlejuice, and 30 Rock. An actor has been nominated for an Emmy Award and a Golden Globe Award. Alec Baldwin is known for his flattery and is actually quite bad. Fans are also advised that before asking for Baldwin's autograph, they should consider carefully because it is possible that this male star will give them bad words.
In 2007, Alec Baldwin made headlines when a voicemail surfaced in which he called his daughter Ireland, who was 11 years old at the time, a "rude, thoughtless little pig." Although the two have been seen at several events together and shared moments on social media, a "permanent break" remains between them due to that incident, according to Baldwin.
15. Will Smith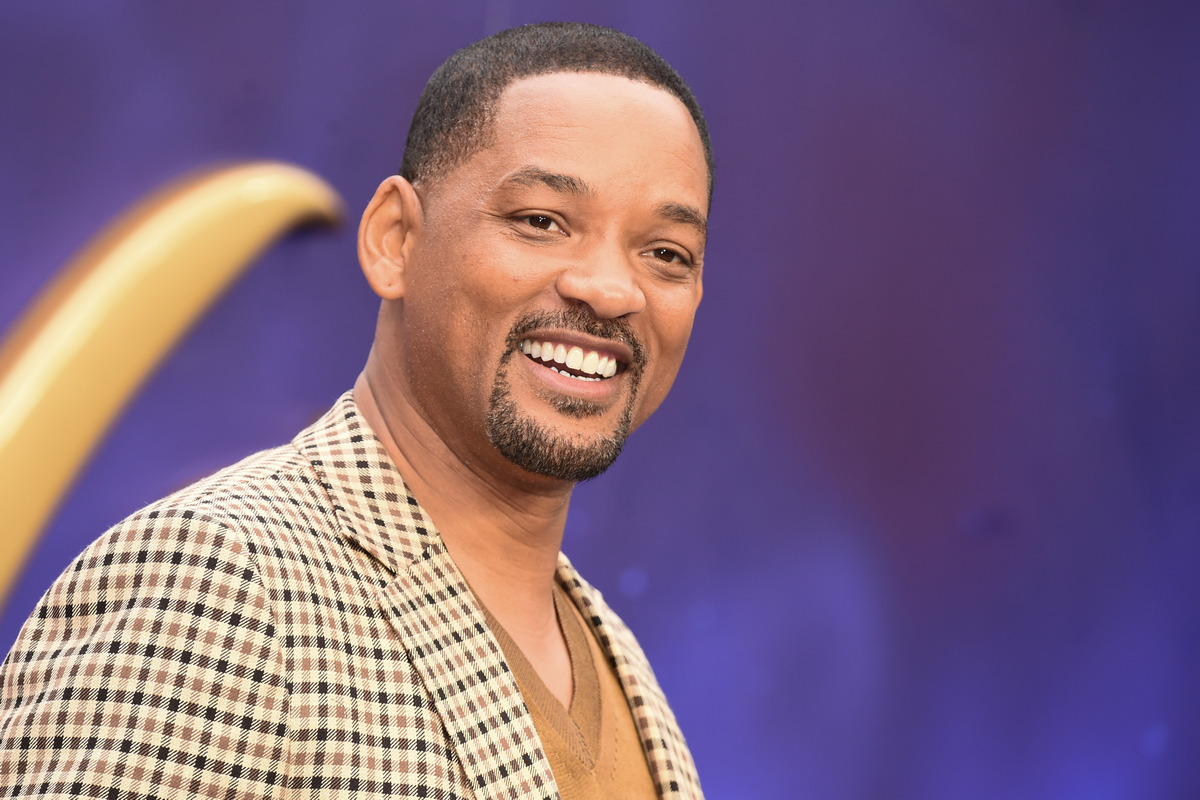 | | |
| --- | --- |
| Full Name: | Willard Carroll Smith II |
| Date of Birth: | 25 September 1968 |
| Place of birth: | Philadelphia |
| Occupation | Actor, Rapper |
Will Smith is a American actor and musician whose charisma and quick wit helped him transition from rap music to a successful career in acting."Will Smith and the slap at the Oscars 2022" is probably the keyword that the audience remembers most when it comes to Hollywood's shocking scandals.Will Smith's violent behaviour with colleague Chris Rock right on stage has caused him to be strongly ostracised.
According to Q Scores data, Will Smith's star rating has dropped significantly after only nearly 5 months of this incident.Before the "slap" took place, the 53-year-old actor was often in the top 5 or top 10 actors who received positive reviews from the American audience.Although the King Richard star has apologised to Chris Rock and audiences around the world for his uncontrolled behaviour, it seems that the audience is still not ready to forgive him.
16. Ezra Miller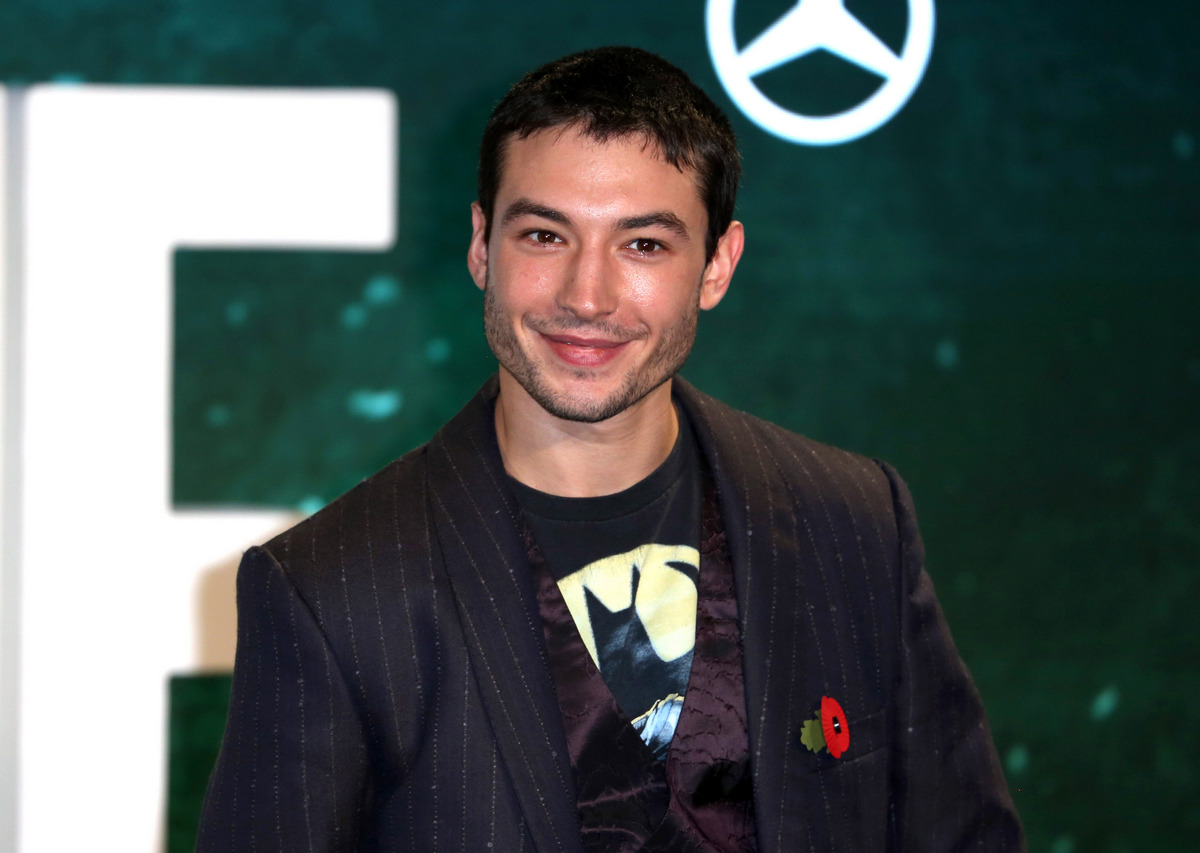 | | |
| --- | --- |
| Full Name: | Ezra Matthew Miller |
| Date of Birth: | 30 September 1992 |
| Place of birth: | Wyckoff, New Jersey |
| Occupation | Actor |
Ezra Miller is an American actor and singer who is popularly known for playing the role of DC Comics superhero, 'The Flash,' in the DC Extended Universe. Ezra Miller lives a wildly unapologetic life, and this translated to some legal issues.
Ezra Miller's star power came to an end in the blink of an eye after the star of the DC superhero series was repeatedly arrested on various charges, including acts of causing public disorder and felony theft.Notably, from March to mid-April, he was twice arrested for violent acts, assaulting others. After a series of newspapers published this information, Ezra Miller fans called on DC to cancel all of the actor's upcoming film projects.The DC side decided to suspend all projects with the star born in 1992 to avoid affecting the whole crew.
17. Naomi Campbell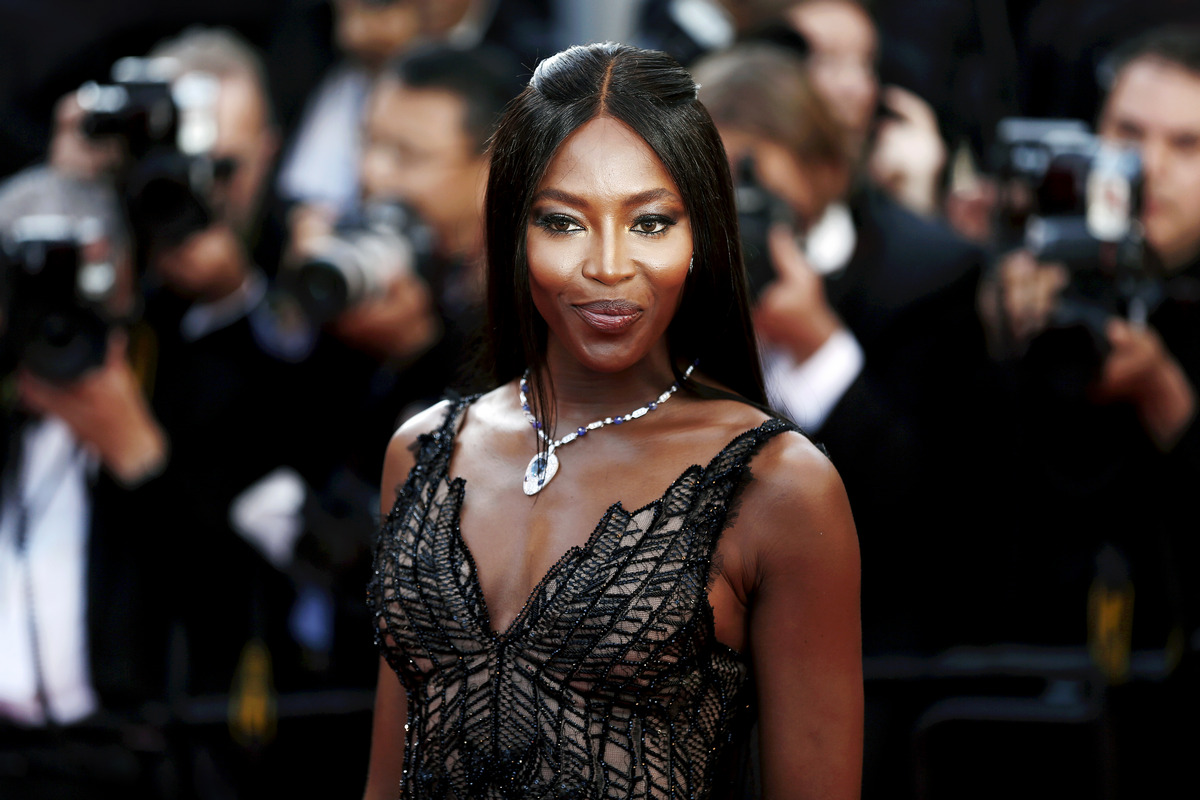 | | |
| --- | --- |
| Full Name: | Naomi Elaine Campbell |
| Date of Birth: | 22 May 1970 |
| Place of birth: | Lambeth, South London |
| Occupation | Model, Actress, Singer, Businesswoman |
Campbell is a runway queen with numerous convictions for assault in her past; it's the kind of narrative that earns a beauty her own kind of mythology. A New York Times profile describes Campbell as "Cruella de Vil" and said the star turned up hours late (a famous Campbell move), screaming back at the frustrated journalist. Campbell has been accused of committing acts of violence 11 times, and convicted of assault on four different occasions between 1998 and 2009.
Campbell was accused of beating her assistant Georgina Galanis while in a fit of rage while they were in Toronto to shoot the film Prisoner of Love in 1998.The prosecutor, Calvin Berry, said Campbell "lunged at her, grabbed her by the throat and shook her. Ms Galanis fell to the sofa shaking and in tears," according to the BBC. Campbell was originally charged with a more serious charge of assault causing bodily harm, after a number of delays to the case Campbell pleaded guilty to a downgraded charge of assault.
18. Katherine Heigl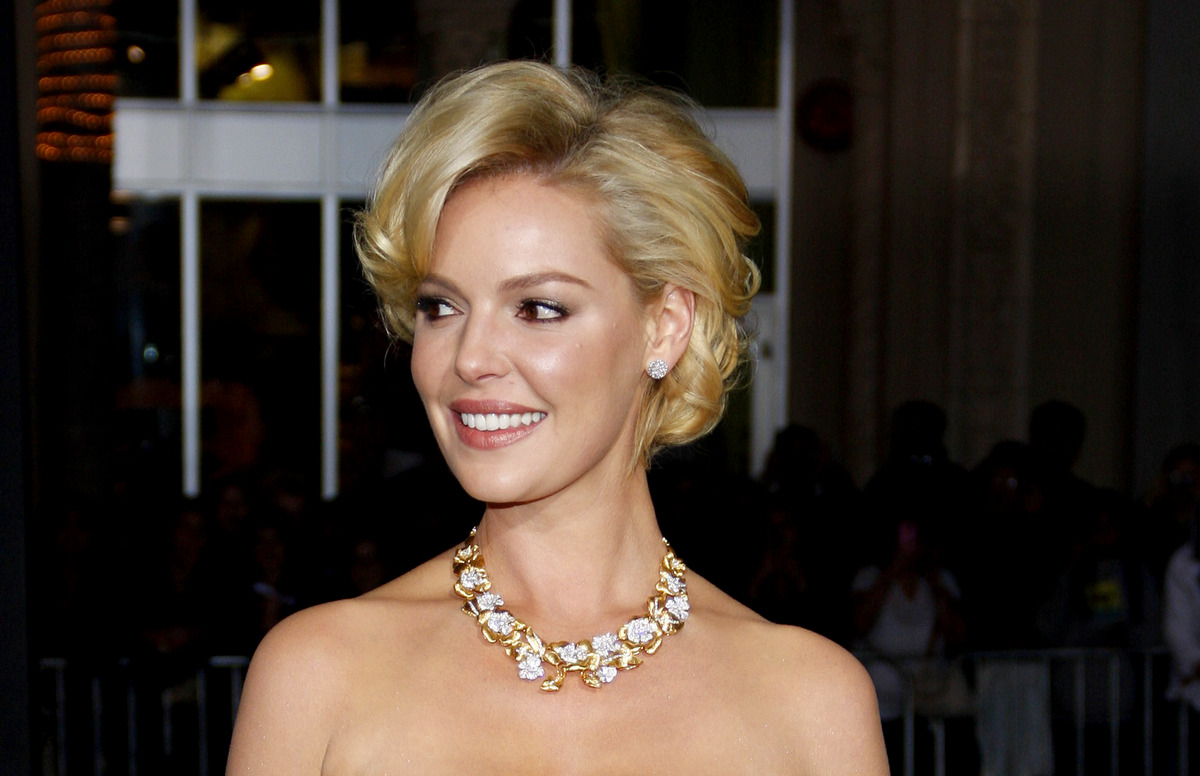 | | |
| --- | --- |
| Full Name: | Katherine Marie Heigl |
| Date of Birth: | 24 November 1978 |
| Place of birth: | Washington, D.C. |
| Occupation | Actress, Former Fashion Model |
Katherine Heigl is an American actress known for her work on the television series Grey's Anatomy and for roles in a series of popular romantic comedies.The TV series "Grey's Anatomy" made a name for Katherine Heigl but the actress publicly criticised the bad screenplay.After filming Knocked Up, Katherine also talked about sexist thoughts in the film and how the movie disgusted her.
The Hollywood Reporter revealed that some people who have worked with her on other projects have complained about her bad manners on projects. For example, an anonymous source who starred in the family comedy Life as We Know It (2010) said: "She can make you lose time every day filming. The wardrobe problem, questioning the script every day. Even completing her contract was difficult.Many of Katherine's colleagues also criticised the actress's discomfort.
19. Christian Bale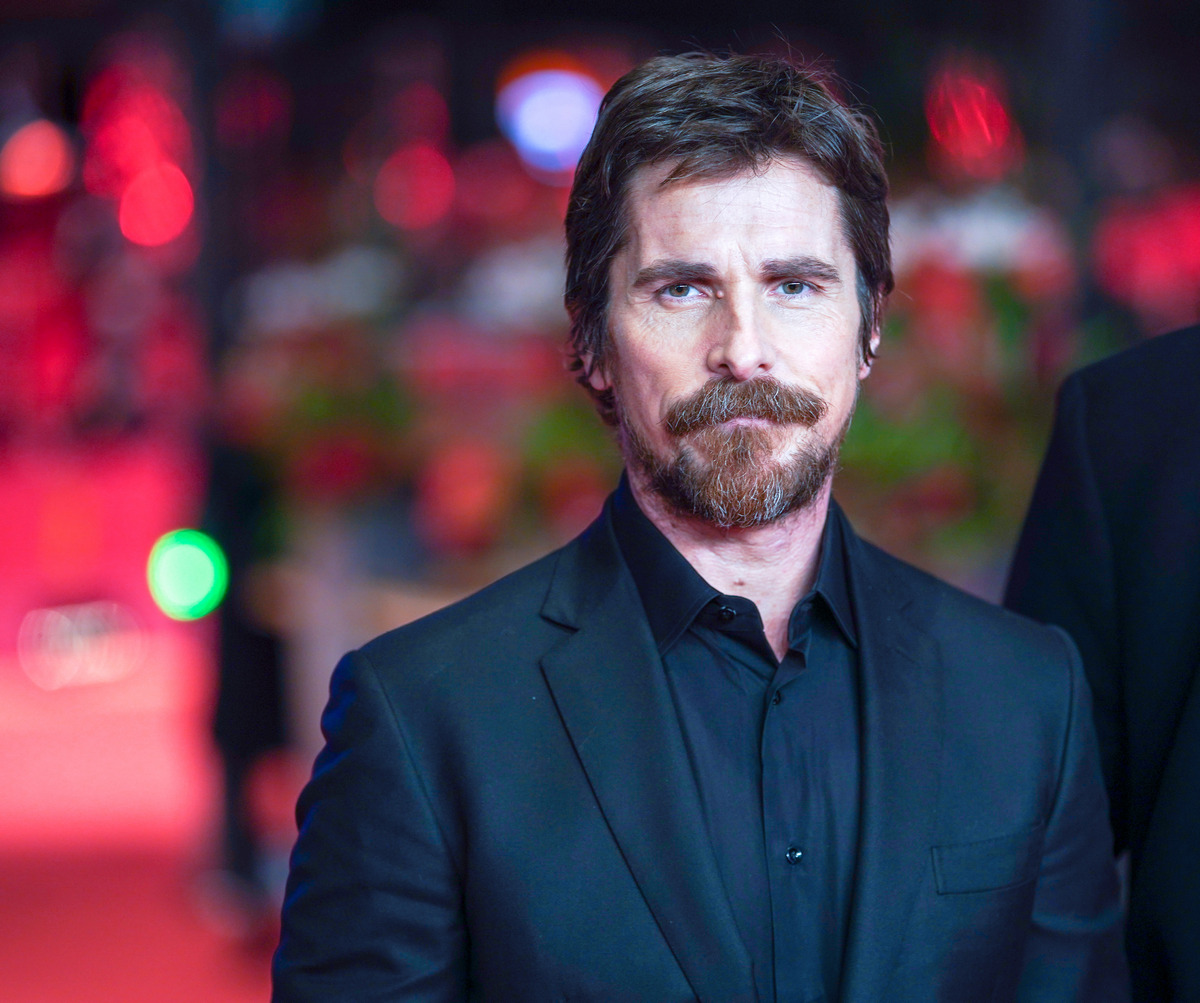 | | |
| --- | --- |
| Full Name: | Christian Charles Philip Bale |
| Date of Birth: | 30 January 1974 |
| Place of birth: | Haverfordwest, Wales, UK |
| Occupation | Actor |
Christian Bale is known for his versatility and physical transformations for his roles, he has been a leading man in films of several genres. He has received various accolades, including an Academy Award and two Golden Globe Awards.
Forbes magazine ranked him as one of the highest-paid actors in 2014.The actor of the Batman series has long been known for his annoying personality, even before he was famous.In 2008, while filming Terminator Salvation, Christian Bale yelled at director of photography Shane Hurlbut.Unfortunately, the actor's vulgar words were recorded and posted online.
20. Demi Lovato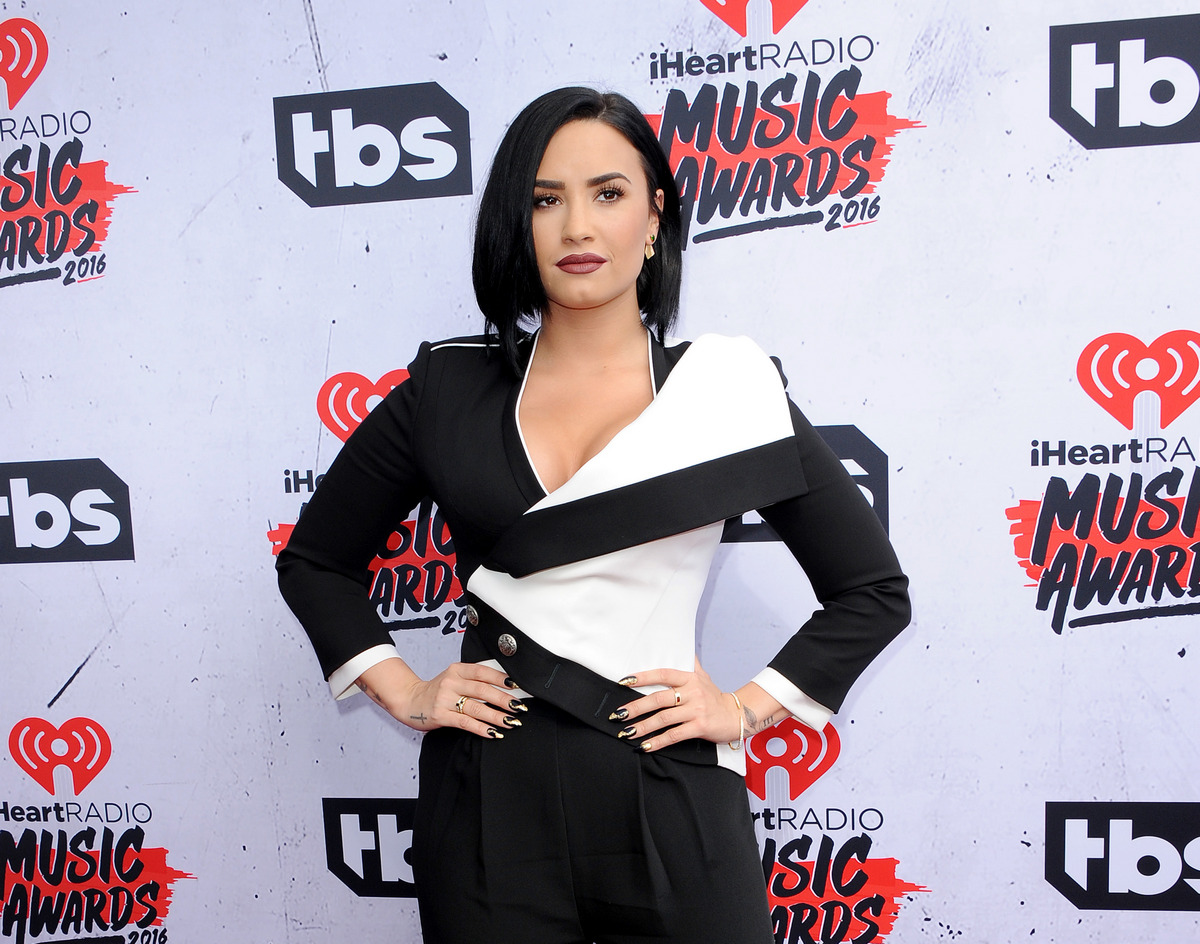 | | |
| --- | --- |
| Full Name: | Devonne Lovato |
| Date of Birth: | 20 August 1992 |
| Place of birth: | Albuquerque, New Mexico |
| Occupation | Singer, Songwriter, Actress |
Demi Lovato is one of the few artists who have managed to earn a great reputation in the movie industry as well as the music world at a really young age. Demi Lovato has always been a divisive personality, garnering headlines for all the wrong reasons most of the time.
In 2016, Lovato made headlines for openly dissing Taylor Swift in an interview with Glamour magazine. She called out Tay's girl squad saying, "To be honest, and this will probably get me in trouble, I don't see anybody in any sort of squad that has a normal body. It's kind of this false image of what people should look like. And what they should be like, and it's not real." In the same interview, she also said she believes Taylor doesn't act on being a feminist even though she promotes feminism. "My thing is, don't brand yourself a feminist if you don't do the work," she said. She even went on a Twitter rant regarding Taylor's $250,000 donation to Kesha in the wake of her legal battle with Dr. Luke. "Take something to Capitol Hill or actually speak out about something and then I'll be impressed," she tweeted.Demi Lovato even cursed her own fans for siding with Taylor Swift.
21. Mike Myers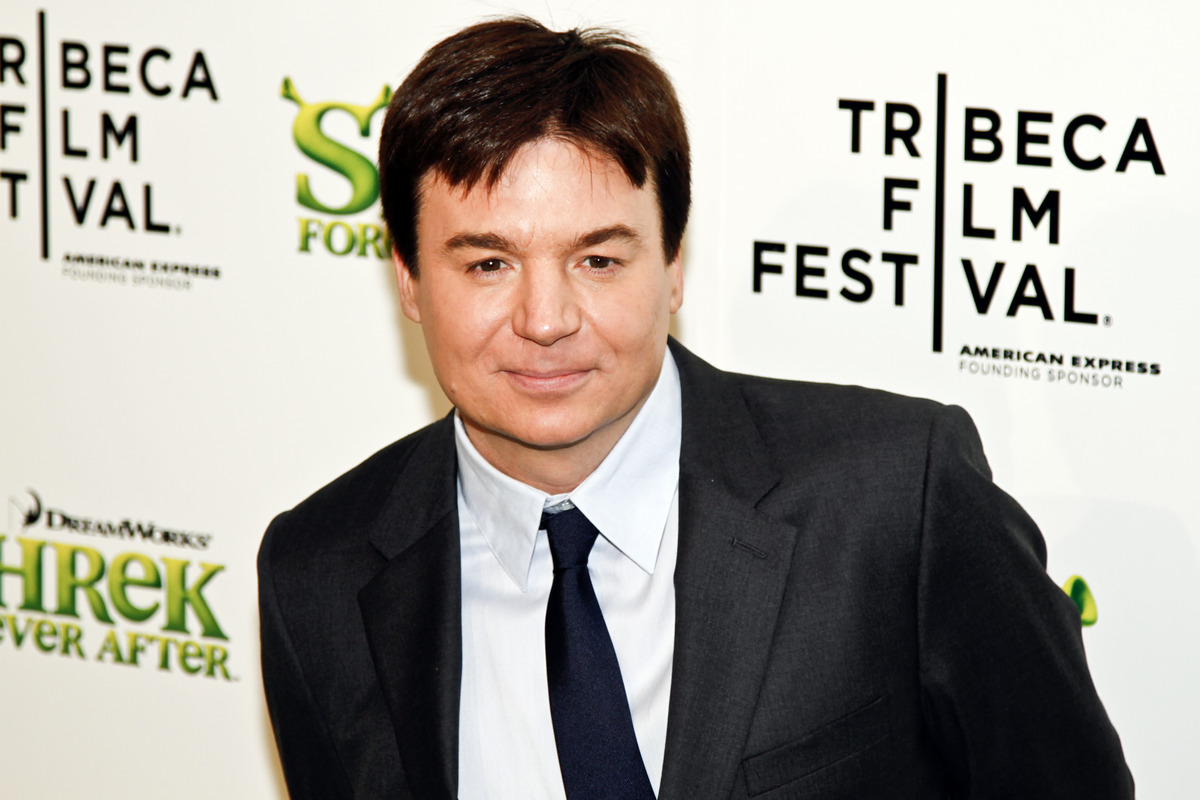 | | |
| --- | --- |
| Full Name: | Michael John Myers OC |
| Date of Birth: | 25 May 1963 |
| Place of birth: | Toronto |
| Occupation | Actor, Comedian, Screenwriter, Producer |
Mike Myers is best known for his 'Austin Powers' film series, through which he gained immense success and worldwide acclaim. Mike Myers began his career in the entertainment industry as a child actor. Mike Myers seems like a fun, outgoing guy at first, thanks to his goofy roles (especially the lovable Shrek).However, Mike's colleagues have revealed that the actor is always arbitrary and arrogant to those around him.
Many of Mike Myers' personal assistants had to quit their jobs because they couldn't keep up with his tough demands After a successful stint on Saturday Night Live, Mike Myers became a household name, starring in the Austin Powers trilogy, and voicing Shrek in the animated movies. But he's slowly slipped out of the limelight, supposedly because of how rude he is on set. While he's known for delivering the laughs on screen, off screen he is (reportedly) a total diva. Amy Hill, Mike's The Cat in the Hat costar, revealed in an interview with The A.V. Club that working with him was "miserable." Apparently, he kept everyone waiting and even had someone feed him chocolates on set.
22. Gwyneth Paltrow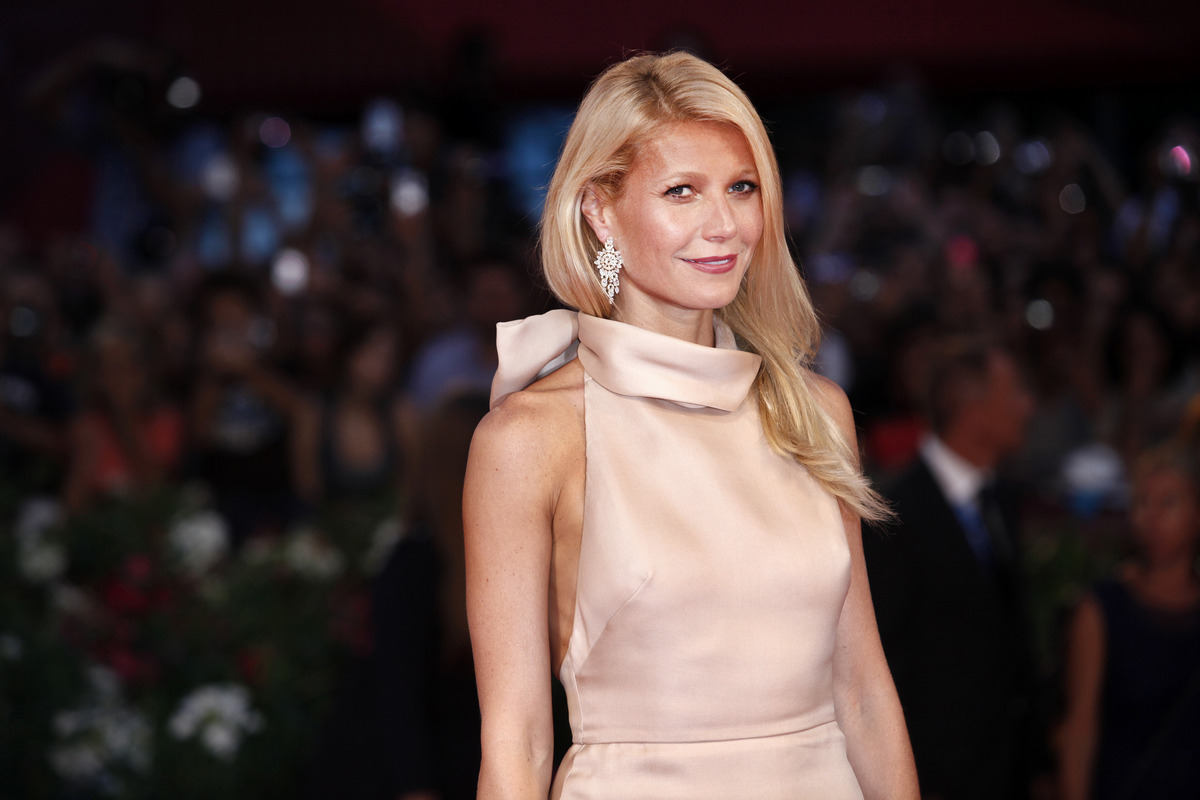 Via: shutterstock
| | |
| --- | --- |
| Full Name: | Gwyneth Kate Paltrow |
| Date of Birth: | 27 September 1972 |
| Place of birth: | Los Angeles |
| Occupation | Actress, Businesswoman |
Gwyneth Paltrow is the recipient of various accolades, including an Academy Award, a Golden Globe Award, and a Primetime Emmy Award.
It's no coincidence that the Iron Man girlfriend was honoured by the Star as the most hated Hollywood star. On the set of Iron Man 2, Gwyneth Paltrow almost avoided Scarlett Johansson.Many sources said that the two stars did not say a word to each other because Gwyneth Paltrow was not satisfied with the junior's attitude.Gwyneth is also known for her requirements such as when she goes to the gym, she requires the staff there to dry the bathroom before she uses it.
23. Kylie Jenner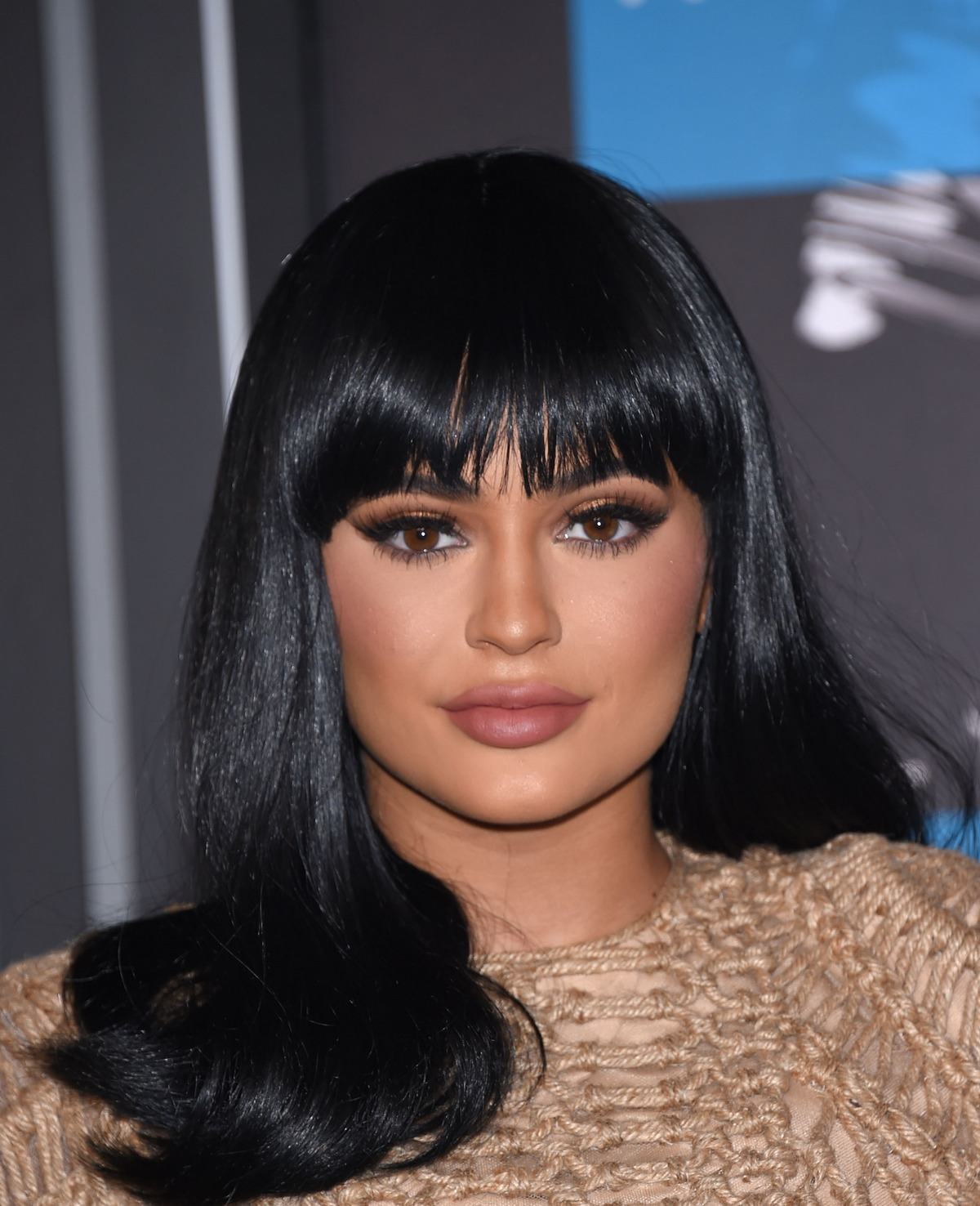 Via: shutterstock
| | |
| --- | --- |
| Full Name: | Kylie Kristen Jenner |
| Date of Birth: | 10 August 1997 |
| Place of birth: | Los Angeles, California |
| Occupation | Media Personality, Socialite, Businesswoman |
Kylie Jenner is undeniably one of the most recognizable teen celebrities out there. From her famous family to her growing makeup empire, this teen has a lot going for her. Although she grew up in the spotlight, Kylie seems to have become a household name overnight, and this has made her a stark influence over the younger generation. But Kylie might not be as positive an influence as some think.
Kylie Jenner made headlines for throwing a lavish launch event for her new makeup line.
Kylie Jenner was accused of having a 'bad attitude' when meeting a fan. The Los Angeles-based producer Alexa May Rhodes posted a TikTok video of herself approaching The Kardashians star for a picture at the event. Kylie Jenner dressed in an all-white bodycon dress and matching stilettos, didn't make eye contact with Rhodes and barely acknowledged her existence throughout the video clip. "Interviewed the one and only kyliejenner tonight what a time," Rhodes, a producer for Refinery29, captioned the now-deleted TikTok video.The short video drew over 530,000 views and hundreds of comments from angry fans. "She didn't look happy at all," one user wrote. "no hug, a smile or even a word? naaaaaa," another posted.
24. Armie Hammer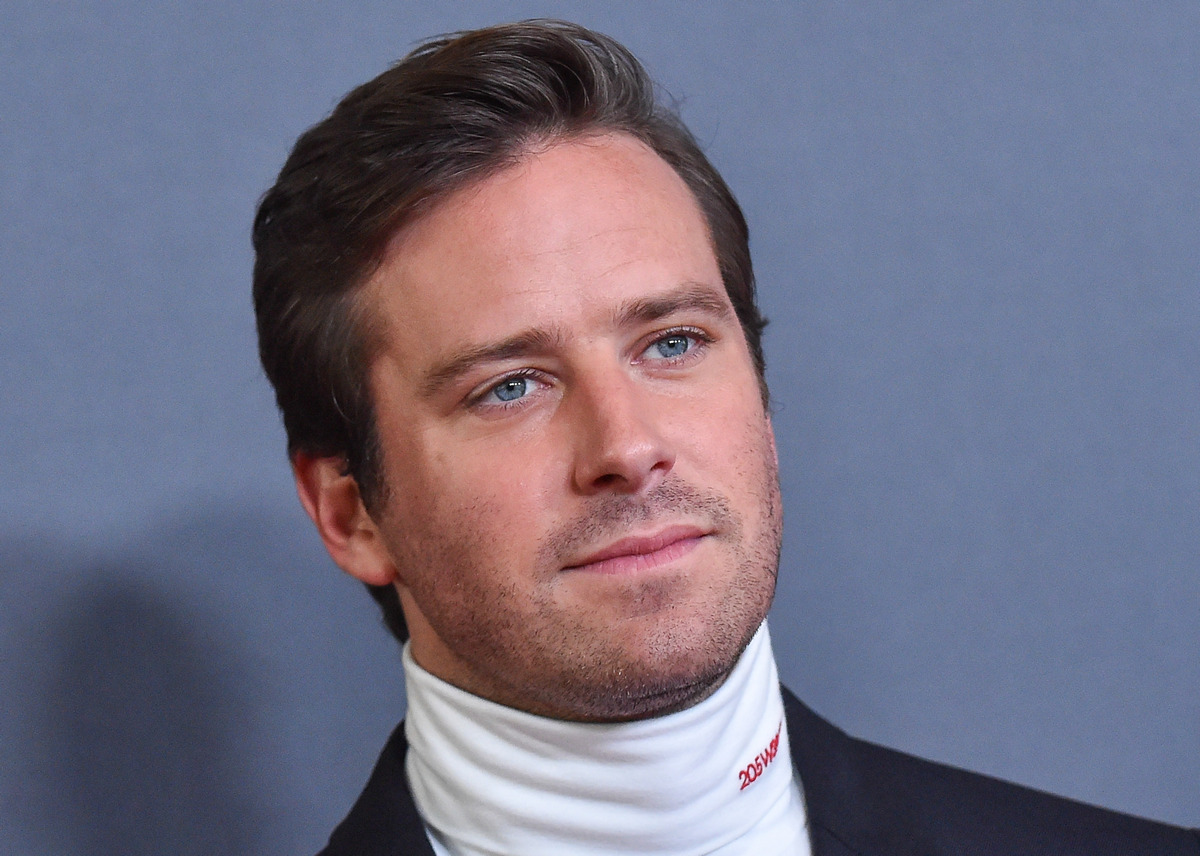 | | |
| --- | --- |
| Full Name: | Armand Douglas Hammer |
| Date of Birth: | 28 August 1986 |
| Place of birth: | Santa Monica, California |
| Occupation | Actor |
Armand Hammer began his acting career with guest appearances in several television series. The actor's life seemed perfect—beautiful wife and kids, sparkling Hollywood career. But a glimpse into his family history reveals how shocking allegations over dark fantasies of cannibalism and bondage—and the ensuing fallout—are one more chapter in the Hammers' fraught legacy.
January 12, 2021: An anonymous woman, @houseofeffie, comes forward on Instagram and claims to have had a four-year-long affair with Hammer, during which she says he sent her graphic and violent texts about cannibalism, rape fantasies, and his desire to drink her blood. She publishes a collection of texts and screenshots she reportedly received from Hammer and also messages that reportedly came from his other exes. January 14, 2021: Courtney Vucekovich, an app founder who says she dated Hammer in 2020 from June to October, alleges to "Page Six" that the actor subjected her to emotional abuse, sexually coerced her, and made her feel unsafe.
25. Katy Perry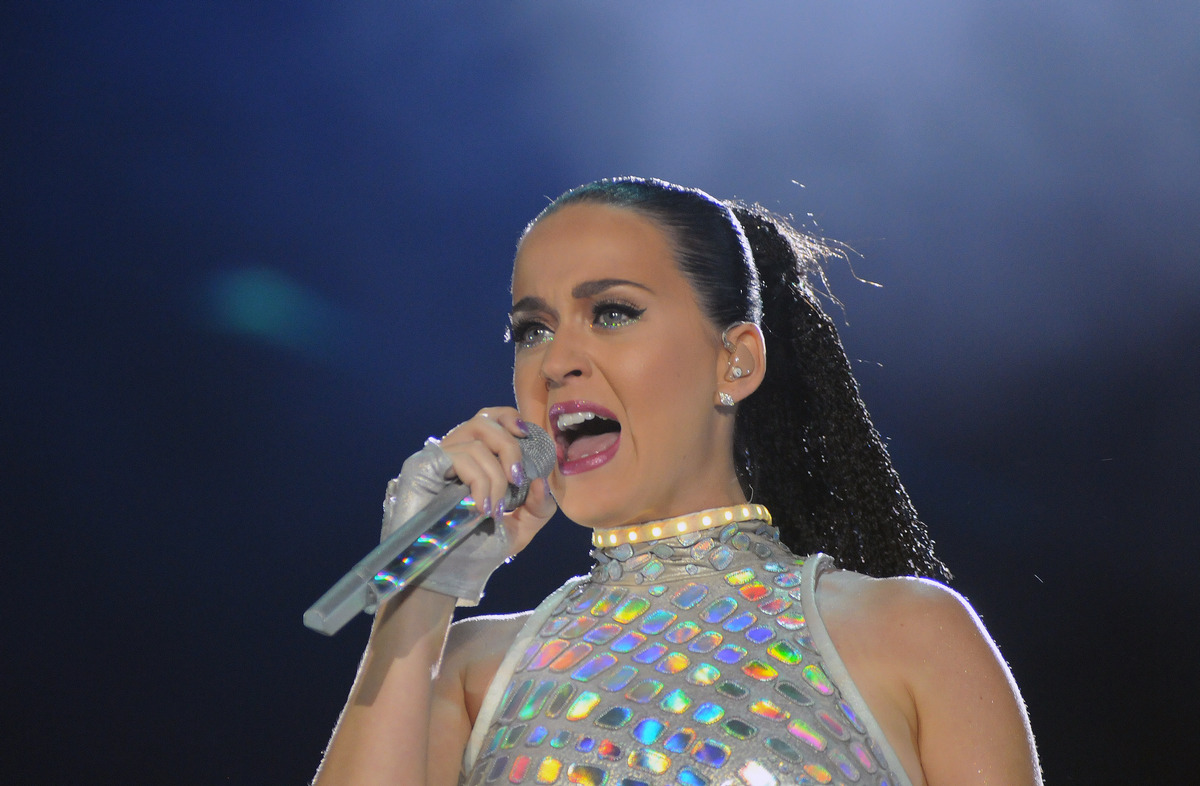 | | |
| --- | --- |
| Full Name: | Katheryn Elizabeth Hudson |
| Date of Birth: | 25 October 1984 |
| Place of birth: | Santa Barbara, California |
| Occupation | Singer, Songwriter, Television Personality |
Katy Perry is known for her influence on modern pop music and her campy style, she has been referred to as the "Queen of Camp" by Vogue. Katy Perry has just come under fire, and been accused of shaming a young woman who has three kids, on American Idol.The alleged shaming occurred once contestant Sara Beth Liebe joined the stage.
The 25-year-old managed to shock Perry with her age, and admitted, "Bless, you guys are my favourite. I have three kids." "If Katy lays on the table I think I'm going to pass out." At this point Perry chimed in and responded by saying, "Honey, you've been laying on the table too much." "If it's not your dream, you might need to leave because there's a lot of dreams behind you," she also went on to say. Liebe then chose a second song titled, "You Know I'm No Good" but Perry claimed, "That's not enough," asking her then to go with her first choice, Benny and the Jets. After the third wave of performances from the young mother of three, she branded her an "accidental American Idol." While fellow judges showered her with compliments like "I love you," Perry claimed, "if it's not your dream, it's not going to go far."
26. Percy Hynes White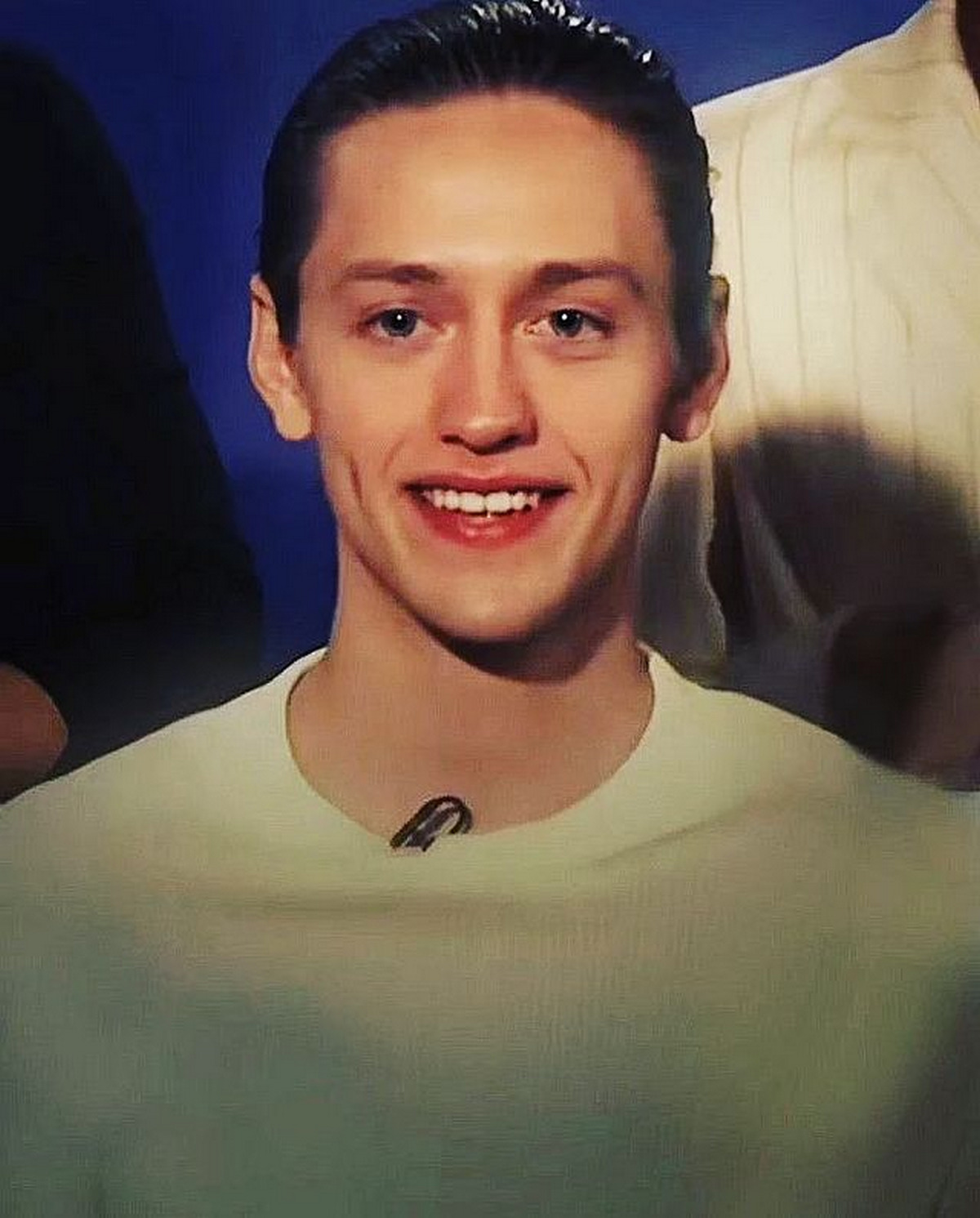 | | |
| --- | --- |
| Full Name: | Percy Hynes White |
| Date of Birth: | 8 October 2001 |
| Place of birth: | Canada |
| Occupation | Actor |
Percy Hynes White is known for his roles in films such as Edge of Winter and A Christmas Horror Story, for his role in the television series Between, and for his starring role as Andy Strucker in The Gifted and, as of 2022, stars as Xavier Thorpe in the Netflix comedy horror series Wednesday. Percy Hynes White might not be the broody, arty heartthrob you thought he was.The actor, most recently known for playing Xavier Thorpe in Netflix's hit Wednesday is facing sexual assault allegations.
It is known that Percy Hynes White and his friends organised a party and invited some beautiful girls to attend. During the party, the actor and his friends got these girls drunk and then had sex with them. Most shocking is the detail that Percy Hynes White is said to have had an affair with a girl who is only 13-14 years old. Another victim shared about the horrifying experience at the party: "He made me raped in the basement. Percy Hynes White was also accused of racist behavior.Immediately after a series of shocking posts, the online community reopened the image of Percy Hynes White having inappropriate behaviour with the female lead Wednesday – Jenna Ortega.
27. Hailey Baldwin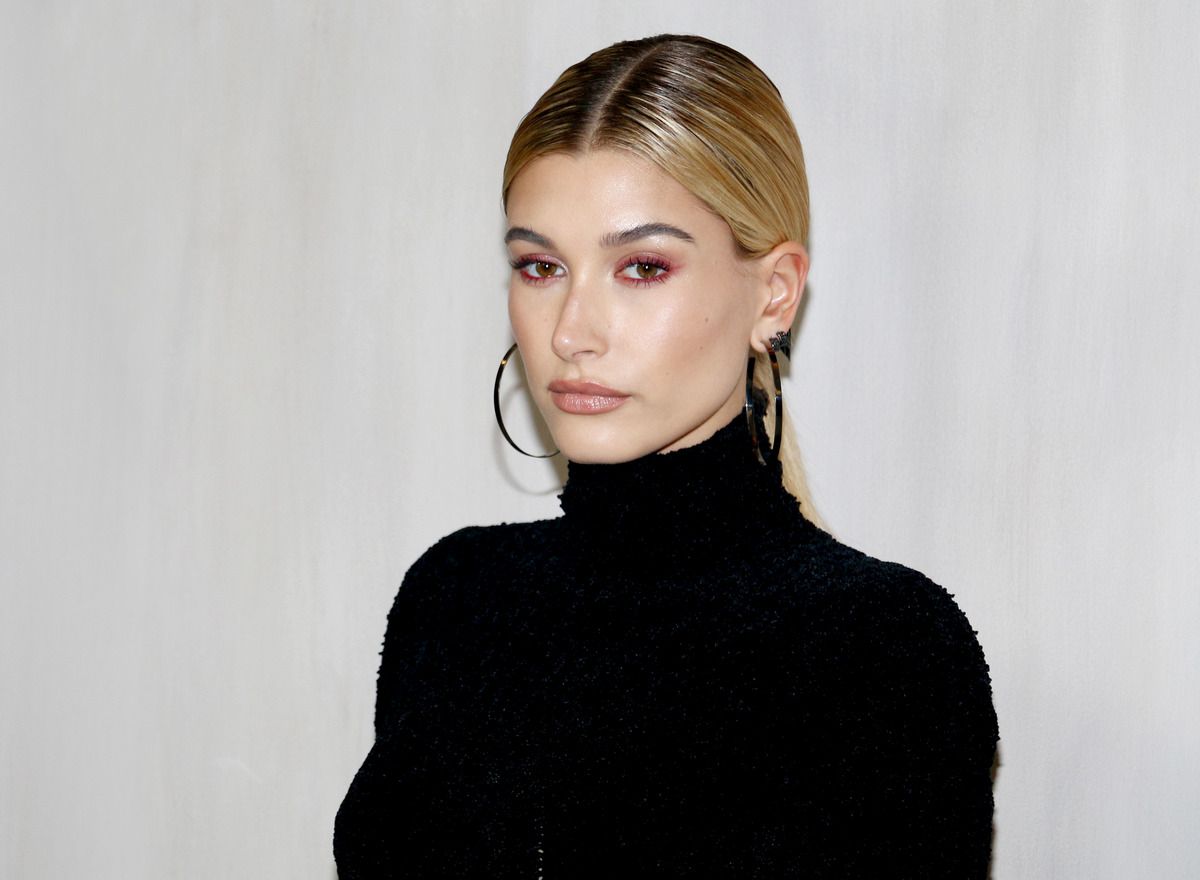 | | |
| --- | --- |
| Full Name: | Hailey Rhode Bieber |
| Date of Birth: | 22 November 1996 |
| Place of birth: | Tucson, Arizona |
| Occupation | Model, Media Personality, Socialite |
Hailey Baldwin has been featured in major ads for Guess, Ralph Lauren, and Tommy Hilfiger. When it comes to Hailey Bieber and how the internet reacts to her, equalling it to a simple 'dislike' would be downplaying it. Let's be real here, a large majority of the online community hates her because of her bad and toxic behaviour.
She got accused of being rude by a restaurant hostess. Just a few days after she called Twitter a "breeding ground for cruelty towards each other," Hailey Bieber got slammed again by Twitter users who had discovered and shared some of the model's old Twitter and Tumblr posts as supposed evidence of her racism and bigotry. In addition, she is also rumoured to be the one who broke the relationship between Justin Bieber and Selena Gomez.
28. Nicki Minaj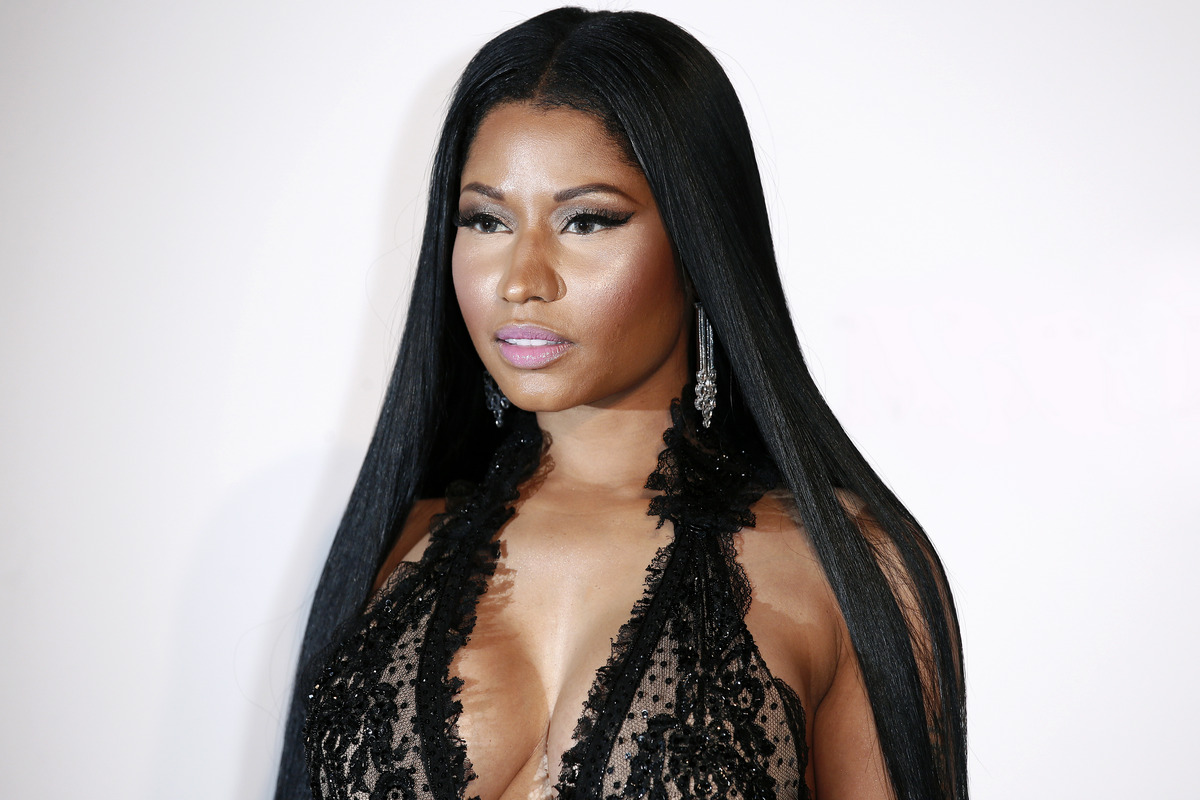 | | |
| --- | --- |
| Full Name: | Onika Tanya Maraj-Petty |
| Date of Birth: | 8 December 1982 |
| Place of birth: | Port of Spain, Trinidad and Tobago |
| Occupation | Rapper, Singer, Songwriter, Actress |
Nicki Minaj is known for her musical versatility, animated flow in her rapping, alter egos and accents. Nicki Minaj is convinced that there's a "Nicki hate train" out to get her. The "Barbie Dreams" rapper has sparred with the likes of Miley Cyrus, Taylor Swift, Mariah Carey and more.
She supported her brother who raped his step daughter. She and her husband have threatened the victim who was raped by his husband when they were teens. After the Tracy Chapman lawsuit in 2018. What Nicki Minaj did was beyond unprofessional, showing a lack of integrity and complete disregard for another artist's work. It Doesn't matter if you're a musical genius. Stealing another musician's composition – despite repeatedly being denied permission – makes her an entitled hack.
29. Chris Brown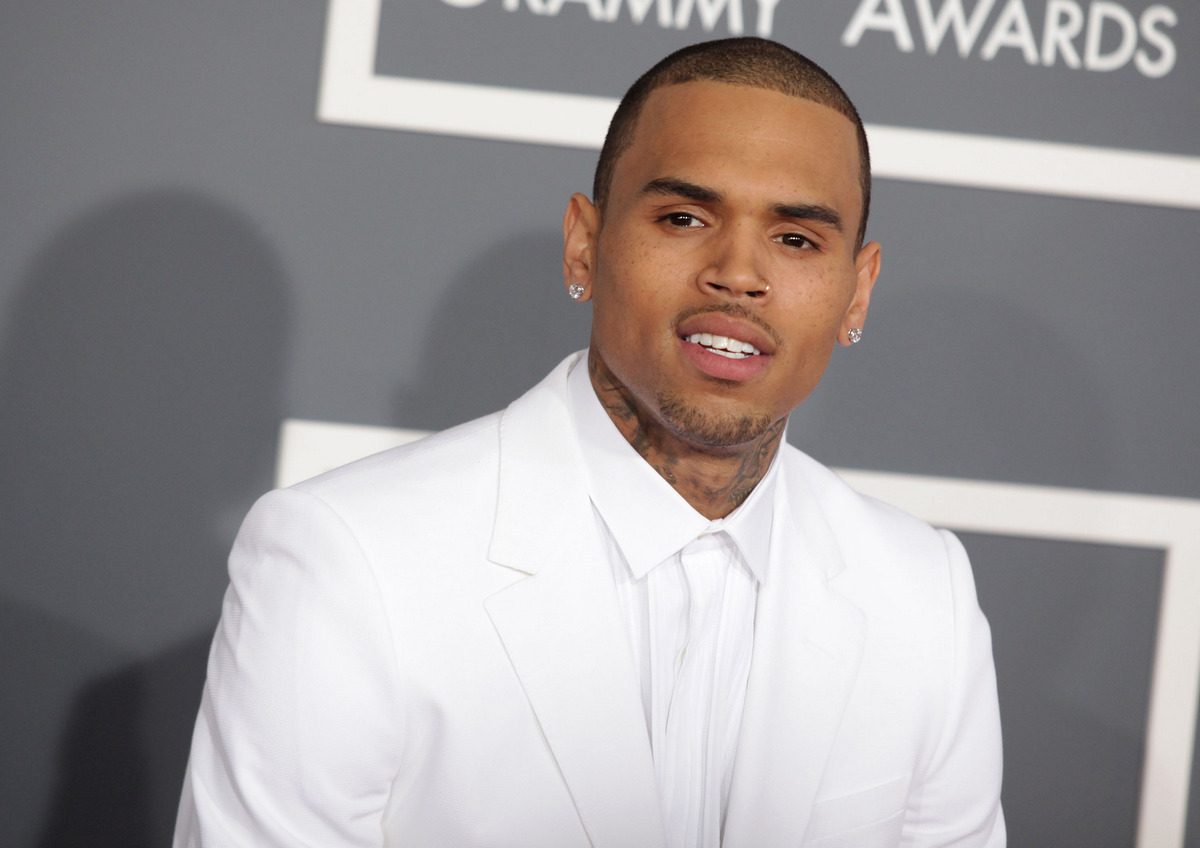 | | |
| --- | --- |
| Full Name: | Christopher Maurice Brown |
| Date of Birth: | 5 May 1989 |
| Place of birth: | Tappahannock, Virginia |
| Occupation | Singer, Songwriter, Dancer, Actor |
According to Billboard, Chris Brown is one of the most successful R&B singers of his generation, having often been referred to by many contemporaries as the "King of R&B". He's most well known as the guy who beat up Rihanna once upon a time.You'd think that any right-minded person would want to forget about or at least try and show some form of contrition for doing such a thing, but instead Brown, looking like Demolition Man era Wesley Snipes with his current haircut, has gone and got a tattoo on his neck which would appear to be of a woman with a badly battered face.
February 8, 2009, Chris Brown is arrested during the Grammy Awards due to allegations of domestic violence. December 30, 2010, Chris Brown sends out threatening and homophobic tweets to Raz B of the group B2K. 10 days after he received his domestic abuse certificate. March 22, 2011, Chris Brown throws a chair into a window after a Good Morning America interview. He wasn't happy with Robin Roberts asking him questions about the abuse. He was then spotted outside the studios with his shirt off.
30. Fred Durst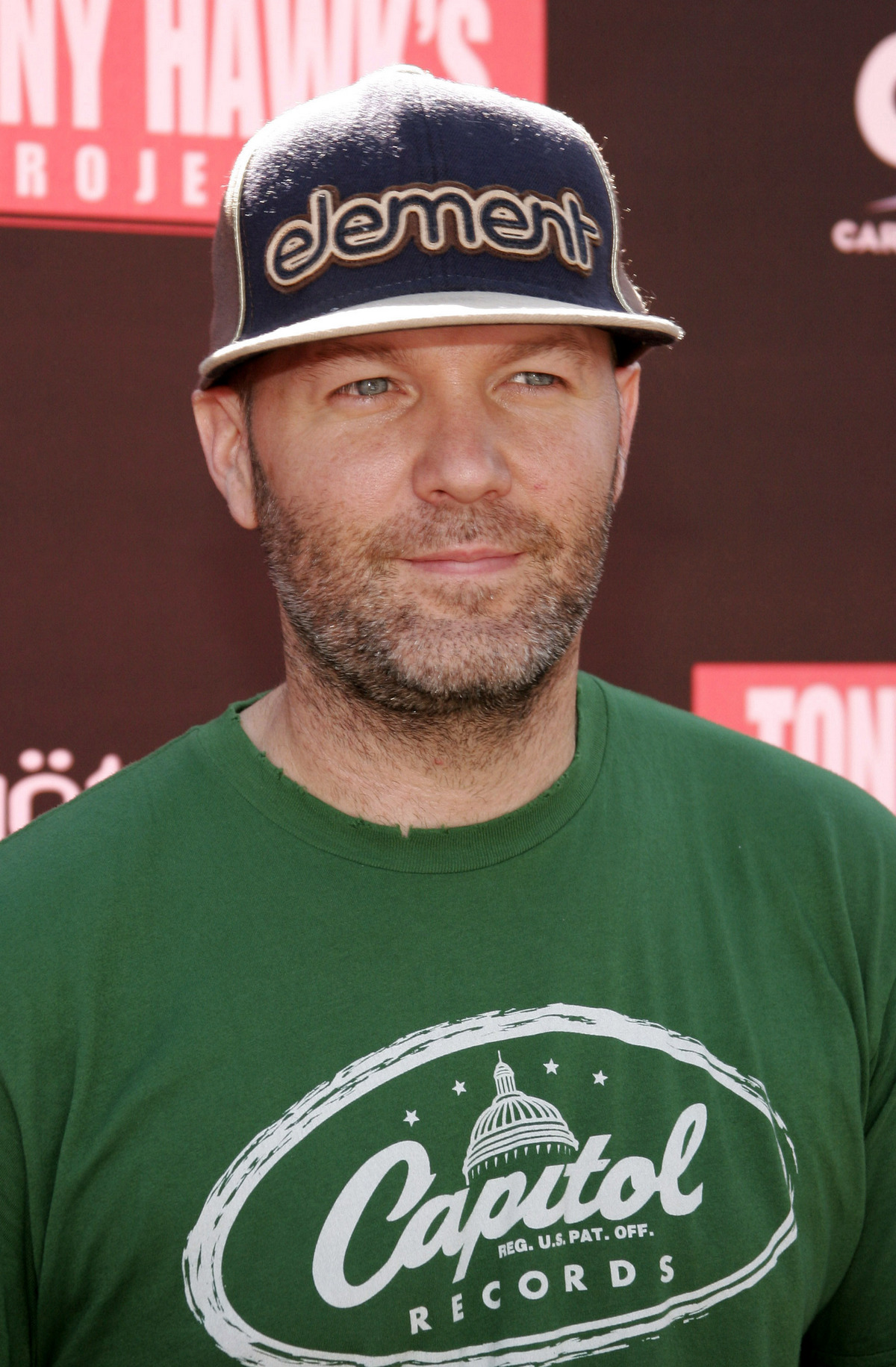 | | |
| --- | --- |
| Full Name: | William Frederick Durst |
| Date of Birth: | 20 August 1970 |
| Place of birth: | Jacksonville, Florida |
| Occupation | Rapper, Singer, Songwriter, Actor, Director |
Fred Durst is the frontman and lyricist of the nu metal band Limp Bizkit, formed in 1994, with whom he has released seven studio albums. Aside from the insignificance of Fred Durst as a part of the band, he had a bad attitude and personality in general. He once cancelled tour dates with a twisted ankle, but then travelled to Atlanta to go out to strip clubs.
Ask anyone who followed pop music in the late 1990s/early 2000s for the term "douchebag" (asshole), and Durst will be immediately associated. His music is almost inaudible at this point, and his whole personality seems to be on full display through the albums "Chocolate Starfish" and "The Hot Dog Flavoured Water."
31. Kendall Jenner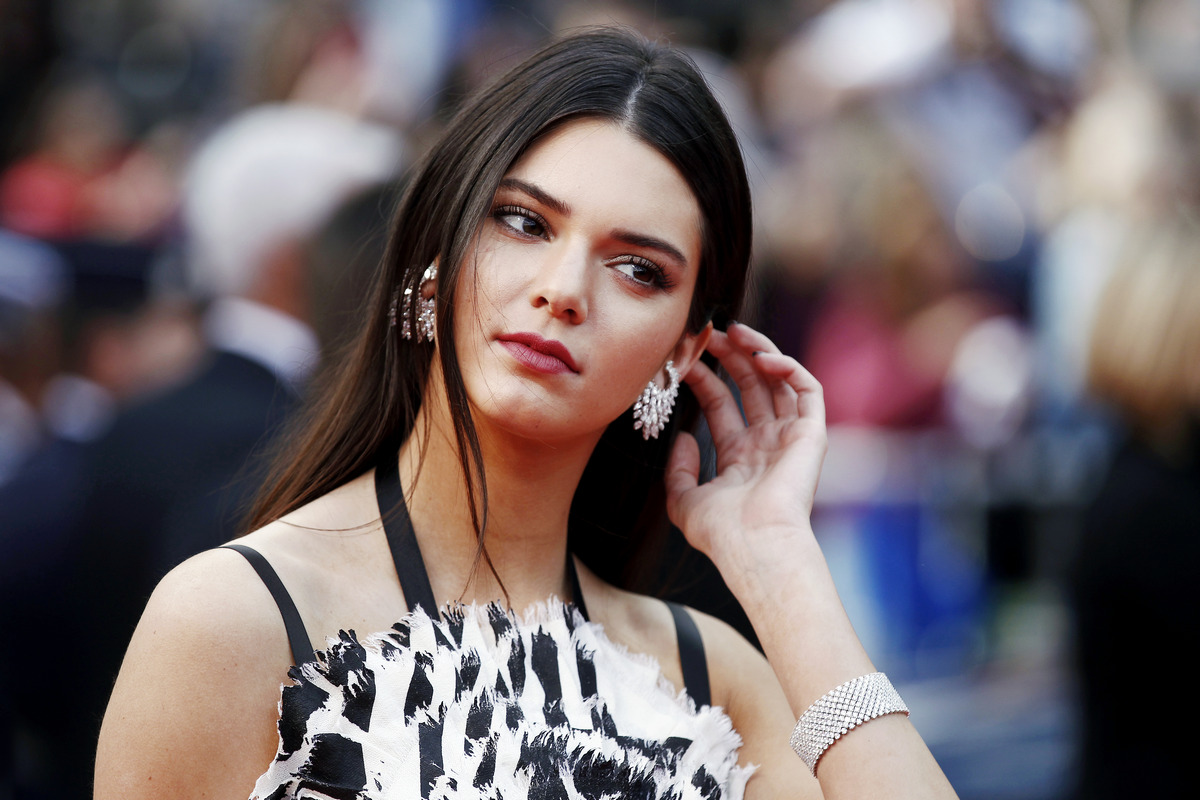 | | |
| --- | --- |
| Full Name: | Kendall Nicole Jenner |
| Date of Birth: | 3 November 1995 |
| Place of birth: | Los Angeles, California |
| Occupation | Model, Media Personality, Socialite |
Kendall Jenner is a daughter of Kris Jenner and Caitlyn Jenner, and rose to fame in the reality television show Keeping Up with the Kardashians. Kendall likes to portray herself as the most independent of her family and often describes herself as a loner who likes to do her own thing. An ongoing story line on KUWTK, at least during the early days of her modelling career, is Kendall fighting to step away from her family's shadow and build success for herself. However, although she was able to become a successful model and businesswoman, she was only able to achieve that through her money, her family, and from having Kris Jenner as her momager. Although she should be thanking her family for making her career trajectory so easy, she's constantly rude to them.
Scottish singer Tallia Storm revealed back in 2016 that Kendall once tried to get her kicked out of a pool party. "It's a sad day when u up stage @KendallJenner & she tries to get you thrown out of the VIP area @NextRadioApp pool party!" she tweeted. "lol #SheTried #AndFailed."
32. Chevy Chase
Via: shutterstock
| | |
| --- | --- |
| Full Name: | Cornelius Crane "Chevy" Chase |
| Date of Birth: | 8 October 1943 |
| Place of birth: | Lower Manhattan, New York |
| Occupation | Comedian, Actor, Writer |
Chevy Chase became a key cast member in the first season of Saturday Night Live, where his recurring Weekend Update segment became a staple of the show. As both a performer and a writer, he earned three Primetime Emmy Awards out of five nominations and two Golden Globe Award nominations.
The former SNLfunnyman is notoriously rude to his colleagues and fans. Countless co-stars and even Chase's showrunners have accused the actor of inappropriate and snobbish behaviour. Everyone from SNLlegends like Gilda Radner and John Belushi has been terrorised or disrespected by Chase. More recently, SNL cast member Pete Davidson commented on Chase's behaviour, stating, "he's just a genuinely bad, racist person, and I don't like him." In true Chevy Chase form, the comedian responded with snark and zero remorse.
33. Rachael Ray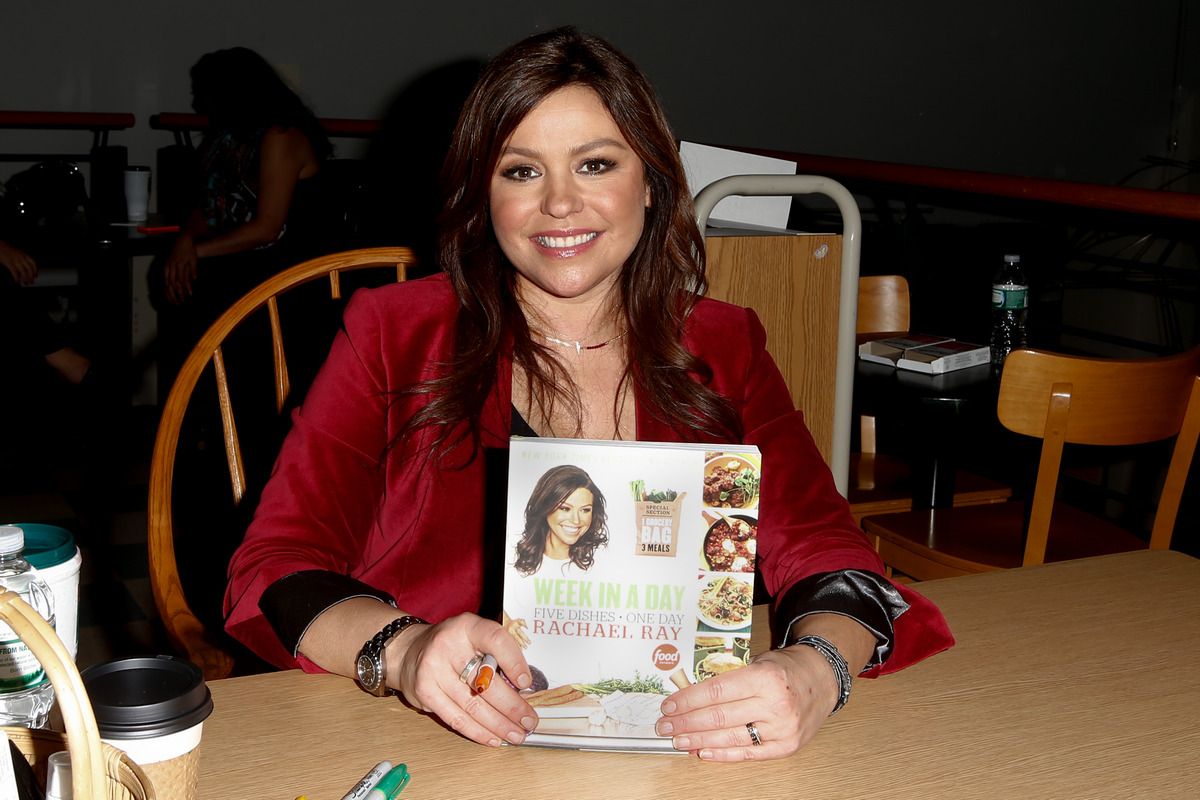 Via: shutterstock
| | |
| --- | --- |
| Full Name: | Rachael Domenica Ray |
| Date of Birth: | 25 August 1968 |
| Place of birth: | Glens Falls, New York |
| Occupation | Cook, Television Personality, Businesswoman, Author |
Rachael Ray hosts the syndicated daily talk and lifestyle program Rachael Ray, and the Food Network series 30 Minute Meals.Other programs to her credit include Rachael Ray's Tasty Travels, $40 a Day, Rachael Ray's Week in a Day, and the reality format shows Rachael vs Guy: Celebrity Cook-Off and Rachael Ray's Kids Cook-Off. Ray has written several cookbooks based on the 30 Minute Meals concept, and launched a magazine Every Day with Rachael Ray, in 2006. Ray's television shows have won three Daytime Emmy Awards.
World-famous chef and TV personality Rachael Ray might not be as sunny as she seems. Many fellow celebs have said not-so-favourable things about the celebrity cook — including fellow foodies Martha Stewart, Emeril Lagasse, and the late Anthony Bourdain, who all dissed Rachael. Dog-lovers everywhere also turned on Rachael after her dog food brand was revealed to contain synthetic ingredients, despite her initial claims that it was all-natural.
34. Sandra Bullock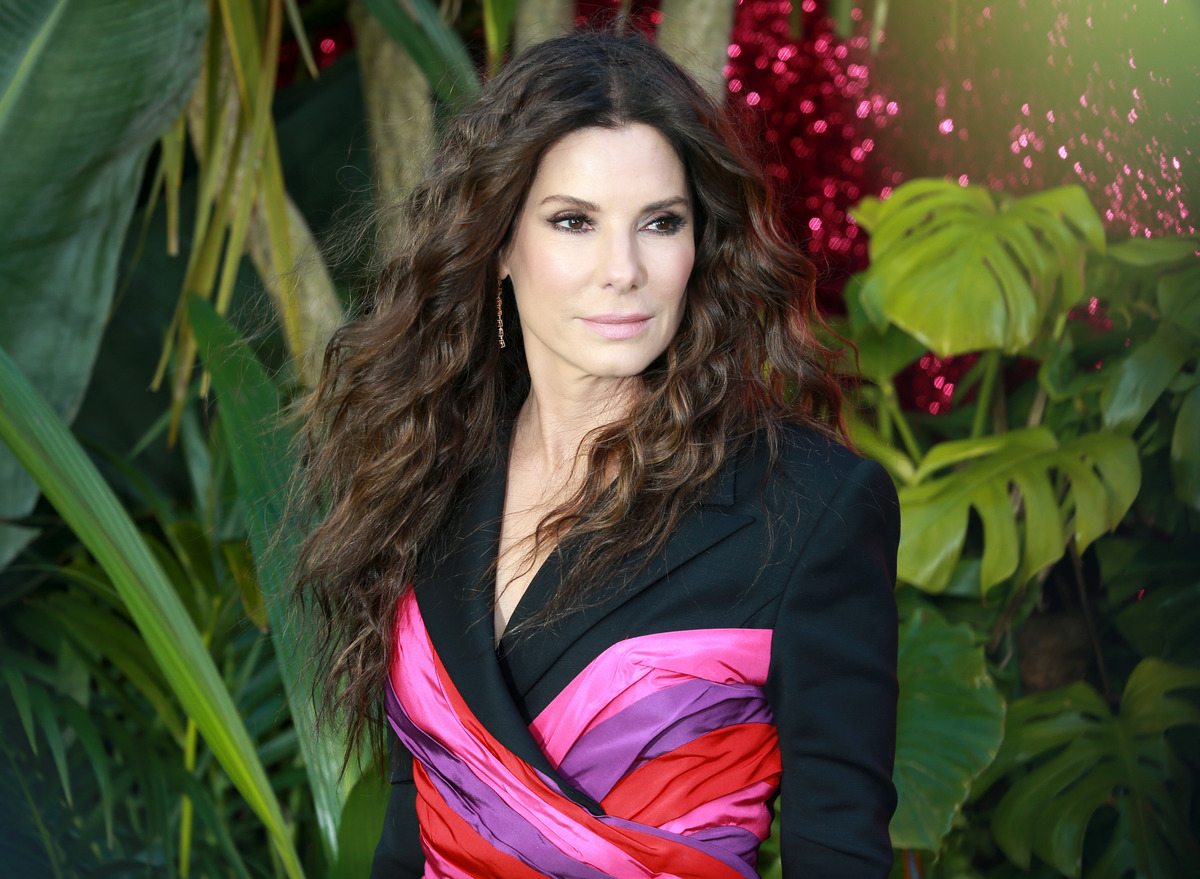 | | |
| --- | --- |
| Full Name: | Sandra Annette Bullock |
| Date of Birth: | 26 July 1964 |
| Place of birth: | Washington, D.C. |
| Occupation | Actress, Producer |
Sandra Bullock has received various awards and nominations, including an Academy Award and a Golden Globe Award, She was the world's highest-paid actress in 2010 and 2014. In 2010, she was named one of Time's 100 most influential people in the world.
Sandra Bullock had a shockingly rude moment with a fan that tarnished her reputation. Reportedly, a veteran and fan of Sandra's who was in a wheelchair asked the star for an autograph. After his request, she covered her face and shouted insults at the man. Sure, she can't make time for every fan, but yelling at a person is no way to turn down a request as simple as an autograph. Onlookers were shocked by her response.
35. Catherine Zeta-Jones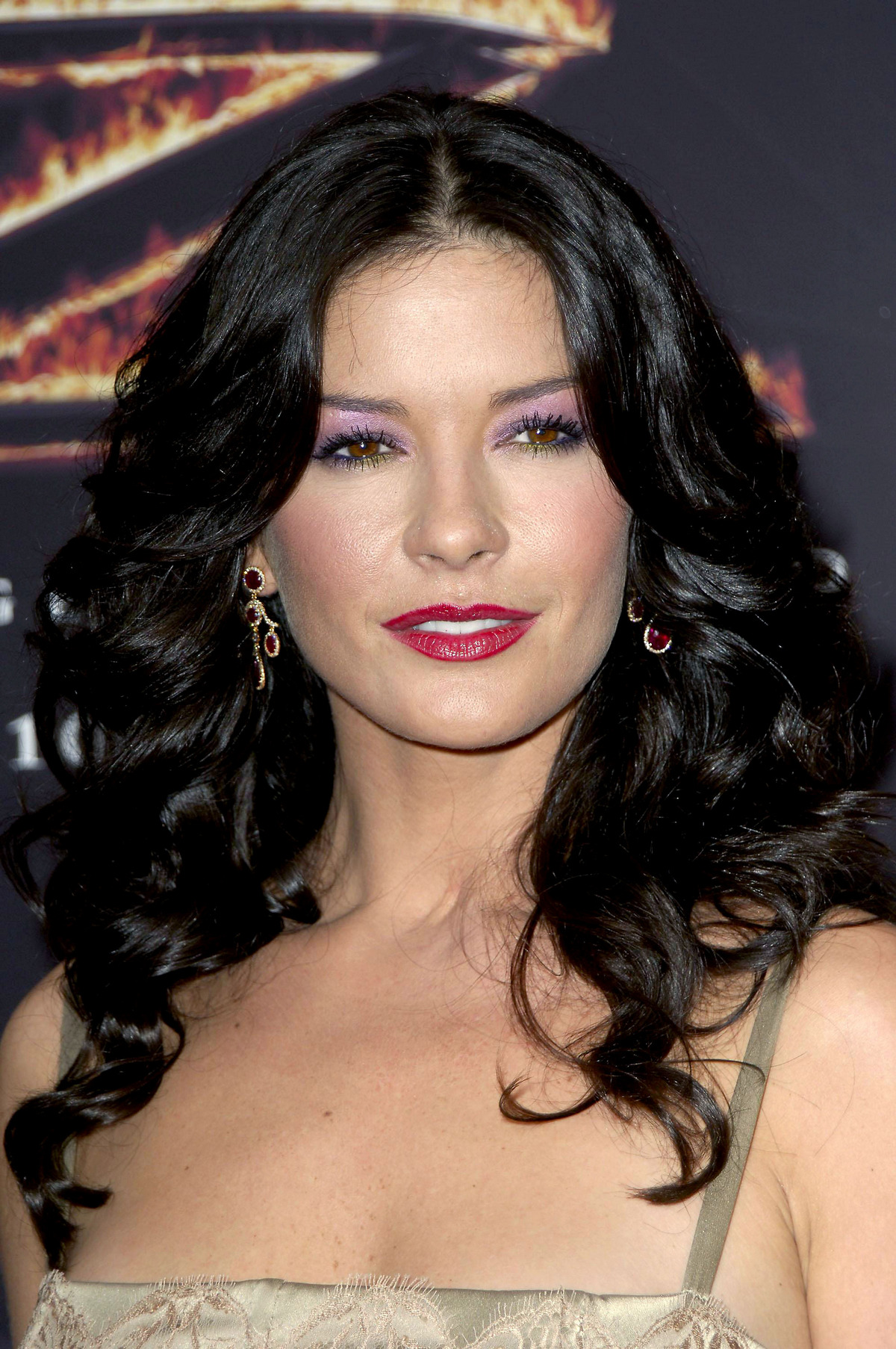 | | |
| --- | --- |
| Full Name: | Catherine Zeta-Jones |
| Date of Birth: | 25 September 1969 |
| Place of birth: | Swansea, Wales |
| Occupation | Actress |
Catherine Zeta-Jones is a Welsh actress. Known for her versatility, she is the recipient of various accolades, including an Academy Award, a British Academy Film Award, and a Tony Award. In 2010, she was appointed Commander of the Order of the British Empire (CBE) for her film and humanitarian work.
You wouldn't pick Catherine Zeta-Jones as someone with a bad attitude, but it appears that's exactly what she has. The most famous story about her happened way back in 1998, so she might be much nicer now. An eight-year-old girl was attending a special screening of The Mask of Zorro. She went up to Zeta-Jones and asked her for some advice on acting, as that is the career path she wanted to follow. What wisdom did Zeta-Jones deal with? "You're pretty enough, I suppose." Ouch. It's a bit harsh to tell an eight-year-old that.
36. Tobey Maguire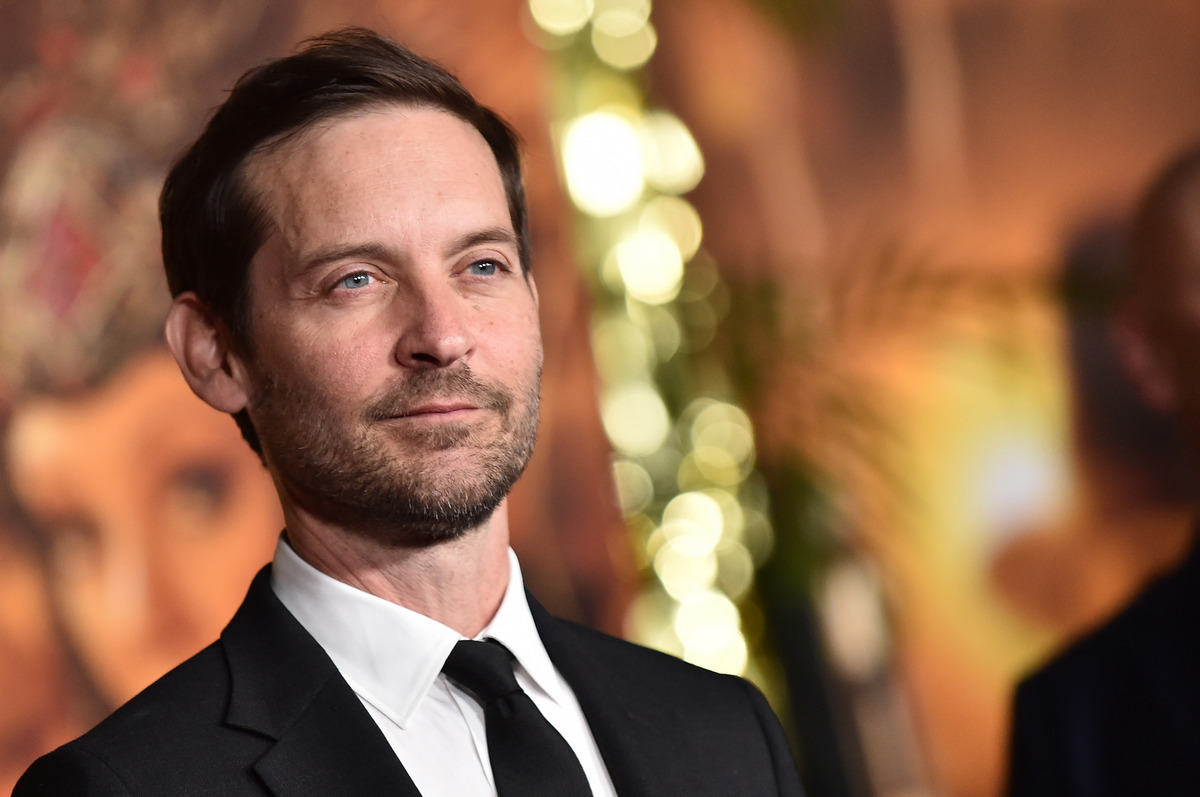 | | |
| --- | --- |
| Full Name: | Tobias Vincent Maguire |
| Date of Birth: | 27 June 1975 |
| Place of birth: | Santa Monica, California |
| Occupation | Actor, Film Producer |
Tobey Maguire is known for playing the title character from Sam Raimi's Spider-Man trilogy (2002–2007), a role he reprised in 2021's Spider-Man: No Way Home. While it is well known Tobey Maguire isn't a fan of the paparazzi, he has also behaved questionably with others. One of the biggest incidents he was involved in occurred back in 2014 during a high-stakes poker game hosted by Molly Bloom. Maguire often took part in these games with other celebs, such as Leonardo DiCaprio and Ben Affleck.
On one occasion, Spider-man showed his true colours when he offered Bloom a $1,000 poker chip if she barked like a seal. Maguire purposely embarrassed Bloom in front of other big-name celebs. It was soon revealed this was part of a plot to take control of the poker game, and that's exactly what he did, sending Bloom out of business.
Today, Maguire is a much more private person whose once over the top party lifestyle has been tapered down now he is a dad. There aren't too many stories about him being a dick over the past decade, but for this incident alone he deserves a place on this list.
37. Jerry Seinfeld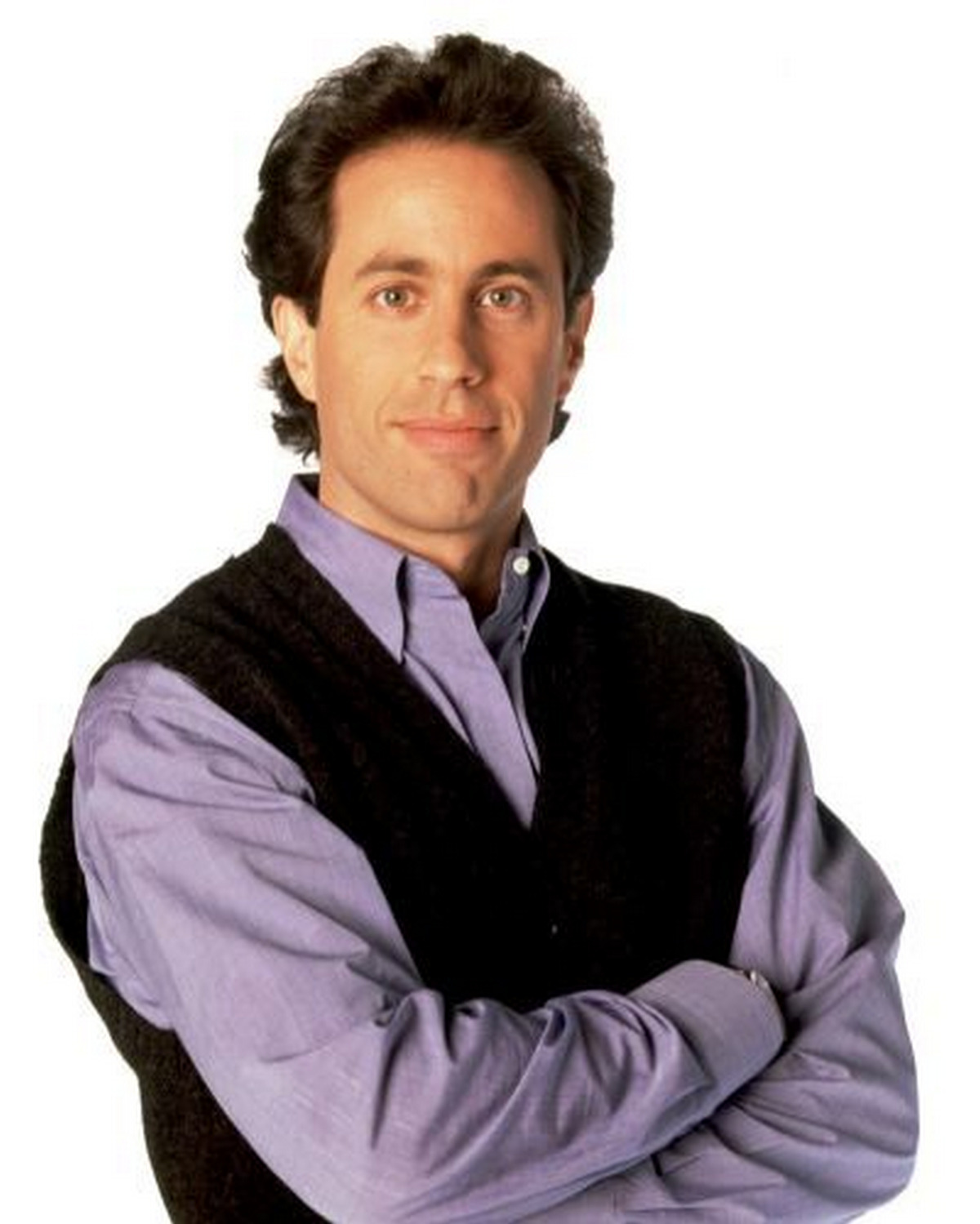 | | |
| --- | --- |
| Full Name: | Jerome Allen Seinfeld |
| Date of Birth: | 29 April 1954 |
| Place of birth: | Brooklyn, New York |
| Occupation | Stand-up Comedian, Actor, Writer, Producer |
Jerry Seinfeld is best known for playing a semi-fictionalized version of himself in the sitcom Seinfeld (1989–1998), which he created and wrote with Larry David. The show aired on NBC from 1989 until 1998, becoming one of the most acclaimed and popular sitcoms of all time.
Longtime comedian Jerry Seinfeld has a history of not being so nice to fans, interviewers, and talk show hosts. One of his most famous fans, Kesha, once asked for a hug on a red carpet, and he turned her down in the most awkward and cringey way. Apparently, Jerry has a strict no-hugging rule, so we guess it's understandable that he'd turn her away. He also has been viciously rude to multiple talk show hosts, including Seth Meyers and the late Larry King.
38. Jason Segel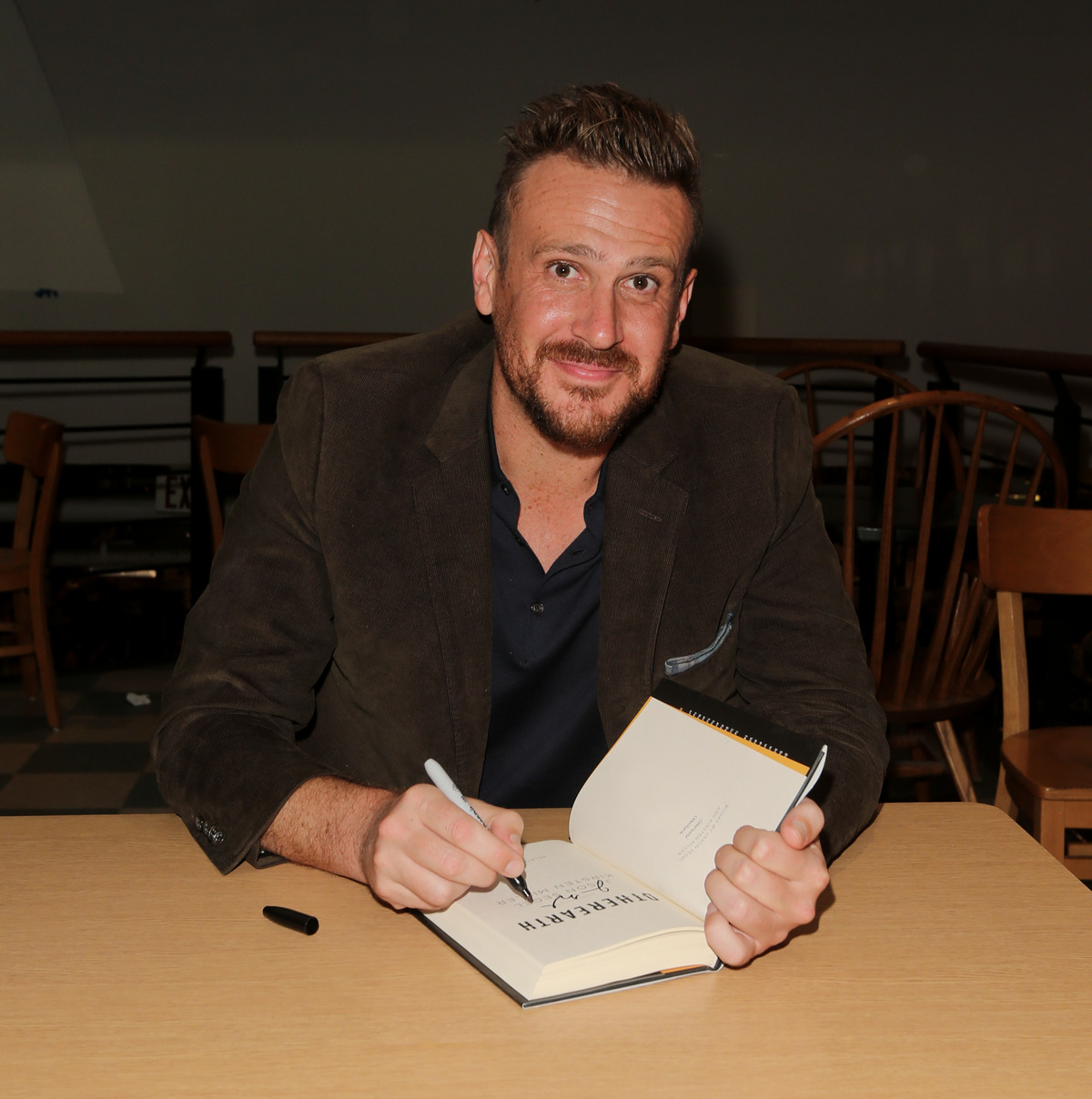 | | |
| --- | --- |
| Full Name: | Jason Jordan Segel |
| Date of Birth: | 18 January 1980 |
| Place of birth: | Los Angeles, California |
| Occupation | Actor, Comedian, Producer, Screenwriter |
Jason Segel is best known for his role as Marshall Eriksen in the CBS sitcom How I Met Your Mother, as well as his work with director and producer Judd Apatow on the television series Freaks and Geeks and Undeclared, and for the critically successful comedies in which he has starred, written, and produced.
Jason Segel is known for playing sweet guy-next-door type of characters. He is popular in romantic comedies and for starring on the longtime TV series How I Met Your Mother. Sadly, however, he's not known for being too kind to fans. In one instance, he reportedly slammed a car door in a fan's face after they asked to take a photo with him.
39. Michael Jordan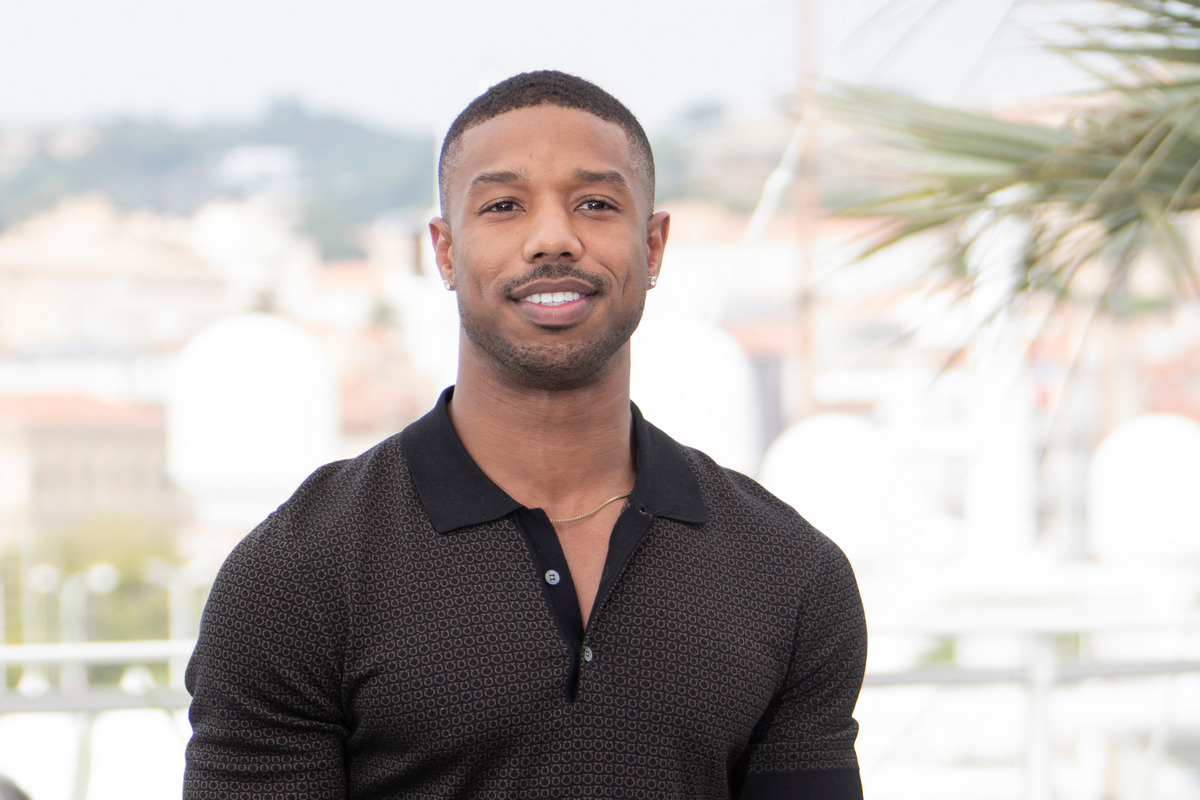 | | |
| --- | --- |
| Full Name: | Michael Jeffrey Jordan |
| Date of Birth: | 17 February 1963 |
| Place of birth: | Brooklyn, New York |
| Occupation | Former Professional Basketball Player, Businessman |
Michael Jordan also known by his initials MJ. His biography on the official National Basketball Association (NBA) website states: "By acclamation, Michael Jordan is the greatest basketball player of all time." He played fifteen seasons in the NBA, winning six NBA championships with the Chicago Bulls.
Michael Jordan is known for berating and bullying teammates and outright mistreating them. One known case was when Jordan's best friend Charles Oakley was traded for Knicks centre Bill Cartwright. Jordan was upset, and in retaliation, he mistreated Bill and told teammates to limit passing to himHis Airness has always had a reputation for being a prick, both on and off the court. It is all part of his winning mentality, with Jordan often playing mind games to get an advantage over his competitors. This has also carried on in the real world, with a host of stories surrounding Jordan's bad behaviour. He once tried to cheat at cards with an elderly woman due to his obsession with winning. He was also banned from the La Gorce Country Club in Miami after abusing staff members.
40. Will Ferrell
| | |
| --- | --- |
| Full Name: | John William Ferrell |
| Date of Birth: | 16 July 1967 |
| Place of birth: | Irvine, California |
| Occupation | Actor, Comedian, Writer, Producer |
John Ferrell first established himself in the mid-1990s as a cast member on the NBC sketch comedy series Saturday Night Live, where he performed from 1995 to 2002, and has subsequently starred in comedy films such as Elf (2003), Anchorman: The Legend of Ron Burgundy (2004) and some other programs.
This one hurts pretty bad. Comedian Will Ferrell is beloved by many, so it was heart-wrenching to discover that he's actually known for being rude to his fans. It seems some comedians take the sarcastic and dry approach that many people mistake for being mean. When fans ask him for an autograph, he's known to tease them for even making the request.
41. Jesse Eisenberg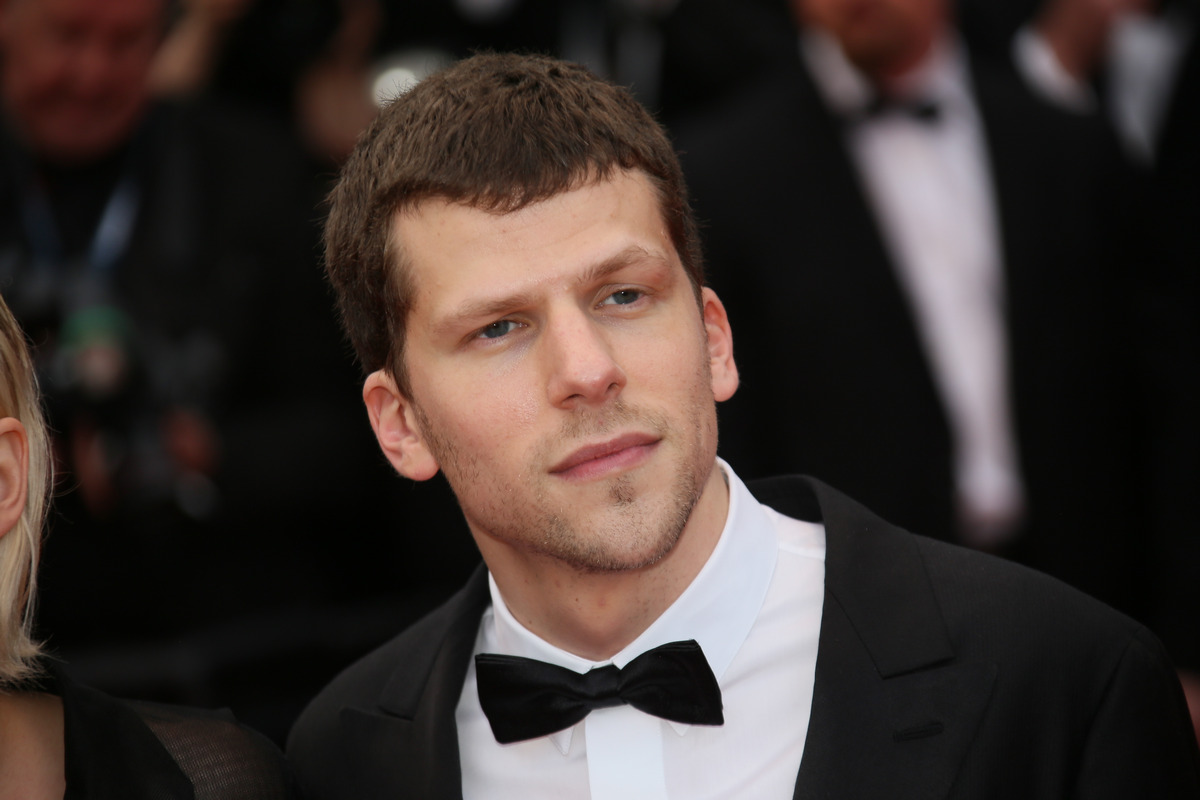 | | |
| --- | --- |
| Full Name: | Jesse Adam Eisenberg |
| Date of Birth: | 5 October 1983 |
| Place of birth: | Astoria, New York |
| Occupation | Actor, Playwright, Director, Humorist, Narrator |
Jesse Eisenberg has received various accolades, including nominations for an Academy Award, two BAFTA Awards, a Golden Globe Award and two Screen Actors Guild Awards.
Jesse Eisenberg made headlines after he was interviewed by journalist Romina Puga and was downright mean to her. Jesse is already a little awkward in interviews, but this time, he was just plain rude. Romina shared afterward that she was hurt by his biting comments and insults. The actor claimed he was caught off-guard and thought that she had found his dry sense of humour amusing.
42. Jennifer Lawrence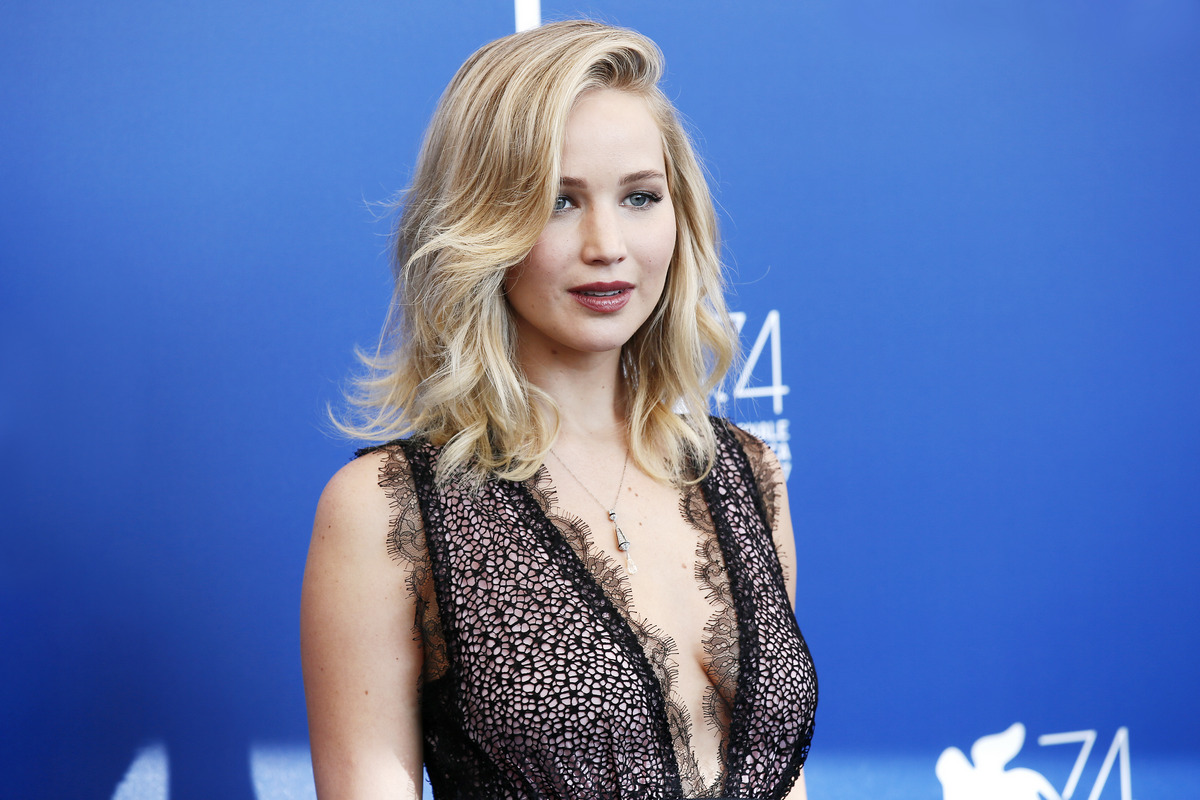 | | |
| --- | --- |
| Full Name: | Jennifer Shrader Lawrence |
| Date of Birth: | 15 August 1990 |
| Place of birth: | Indian Hills, Kentucky |
| Occupation | Actress |
Jennife Lawrence was the world's highest-paid actress in 2015 and 2016, her films have grossed over $6 billion worldwide to date. She appeared in Time's 100 most influential people in the world list in 2013 and the Forbes Celebrity 100 list from 2013 to 2016.
Jennifer Lawrence is known for her relatable personality and sense of humour — but not for being super nice to her fans. She's even admitted herself that she can be really rude to avoid fan interactions. In a Variety interview, she shared that the fame and public attention make her uncomfortable. "I become incredibly rude. I turn into a huge [expletive]. That's my only way of defending myself," she said.
43. Tom Cruise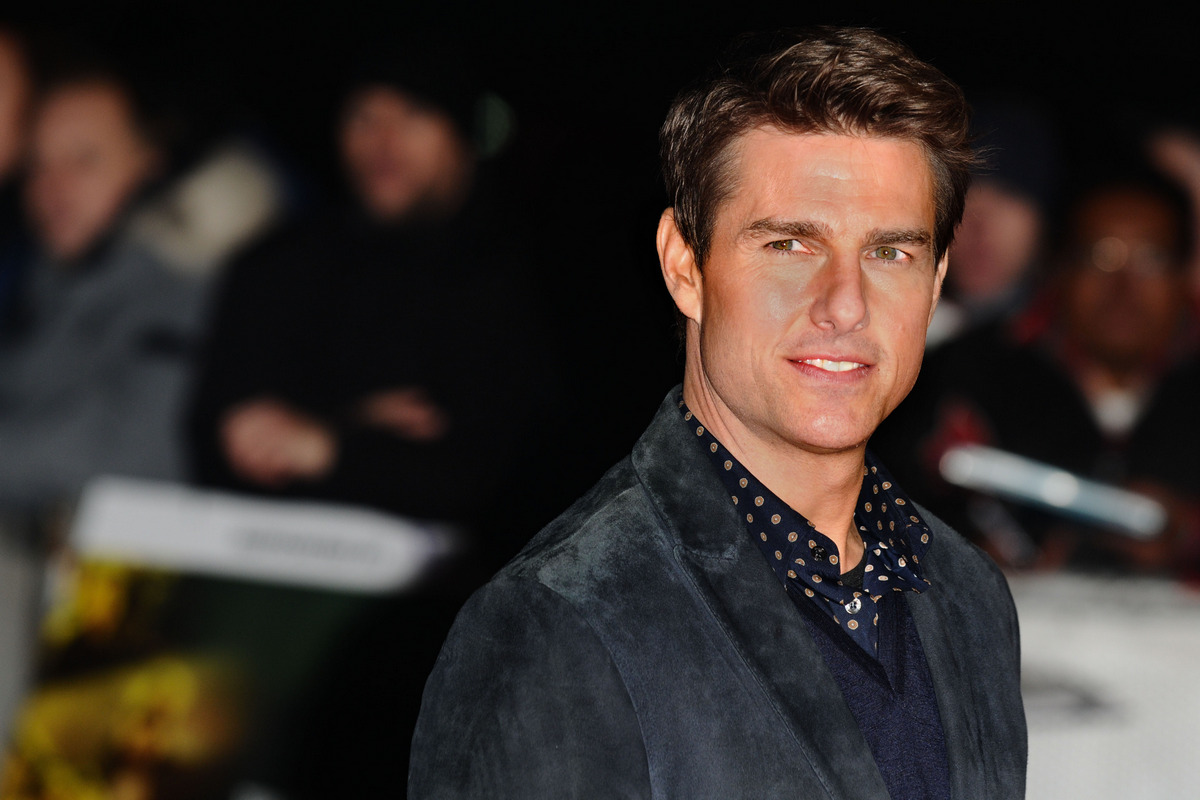 | | |
| --- | --- |
| Full Name: | Thomas Cruise Mapother IV |
| Date of Birth: | 3 July 1962 |
| Place of birth: | Syracuse, New York |
| Occupation | an American actor and producer |
Tom Cruise is the one of the world's highest-paid actors, he has received various accolades, including an Honorary Palme d'Or and three Golden Globe Awards, in addition to nominations for four Academy Awards. His films have grossed over $4 billion in North America and over $11.5 billion worldwide, making him one of the highest-grossing box-office stars of all time.
This one isn't a surprise. Tom Cruise has always been a little odd, no thanks to his links to Scientology. Like many of the meanest celebrities on this list, he is another real life celebrity who has managed to upset people with his actions. The majority of Cruises' misdemeanours occur during interviews, where he is often demanding, authoritative, and ignorant of other people's views. There are also stories of Tom Cruise being dismissive of fans and not signing autographs, along with some real diva-ish behaviour.
44. Jared Leto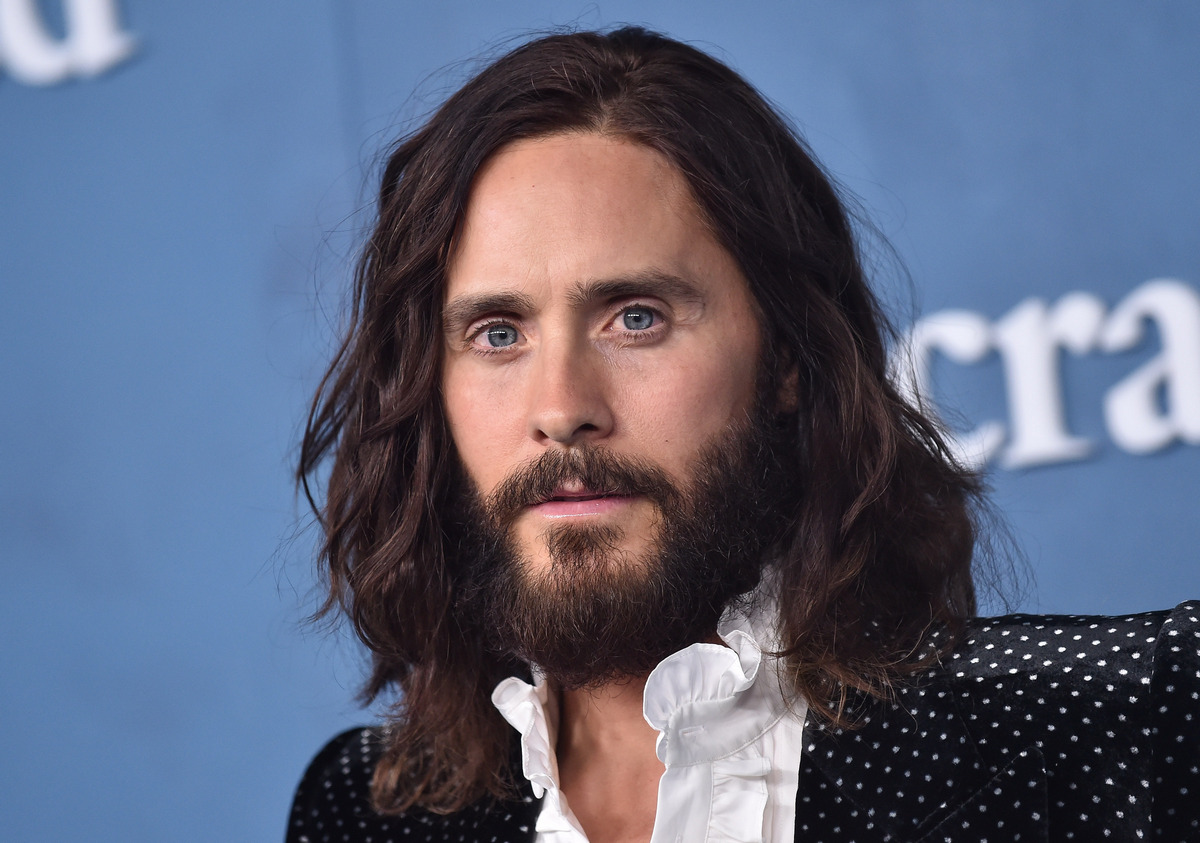 Via: shutterstock
| | |
| --- | --- |
| Full Name: | Jared Joseph Leto |
| Date of Birth: | 26 December 1971 |
| Place of birth: | Bossier City, Louisiana |
| Occupation | Actor, Musician |
Jared Leto is known for his method acting in a variety of roles, he has received numerous accolades over a career spanning three decades, including an Academy Award and a Golden Globe Award. Additionally, he is recognised for his musicianship and eccentric stage persona as a member of the rock band Thirty Seconds to Mars.
Similar to Adam Levine, Jared Leto carries himself like someone who would be a bad boy in real life. Known for his wild method acting, Leto also carries on like a bit of a wanker when on tour with his band, Thirty Seconds To Mars. He has given the finger to audience members and been a general twat. The band has also built up a cult-like following and staged retreats where everyone wears white and follows Leto's commands. Another more concerning aspect of Leto's personality is his penchant for younger women. It is a well-known secret around Hollywood that Leto likes them young and has slid into the DMs of just about every young model in Los Angeles. In short, Leto is not a good dude.
45. Cameron Diaz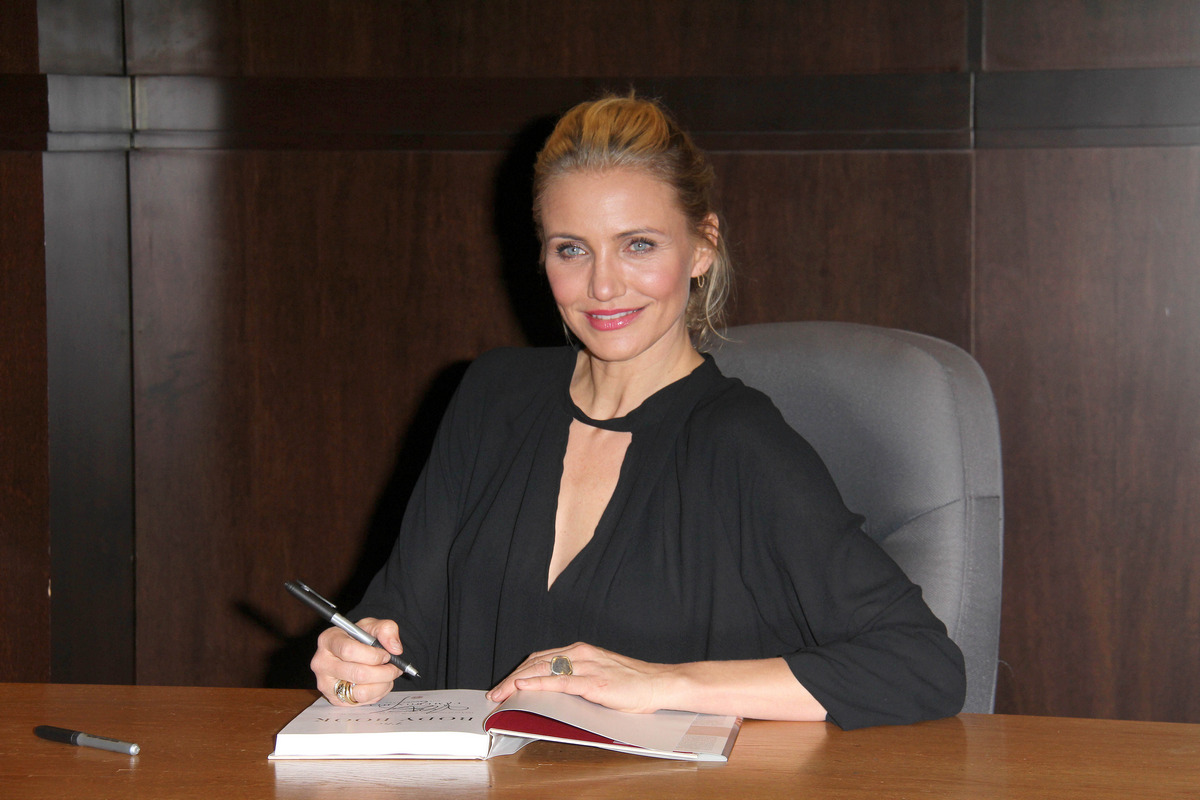 | | |
| --- | --- |
| Full Name: | Cameron Michelle Diaz |
| Date of Birth: | 30 August 1972 |
| Place of birth: | San Diego, California |
| Occupation | Actress |
Cameron Diaz has received various accolades, including nominations for four Golden Globe Awards and a British Academy Film Award. As of 2018, her films have grossed over $3 billion in the U.S., making her the fifth-highest-grossing actress at the domestic box office.
Cameron Diaz is best known for her work in Charlie's Angels and countless romantic comedies. But she's not known for her pleasant fan interactions. When one fan asked for an autograph, Cameron allegedly replied that if she did it for that fan, then she'd have to do it for everyone. After the premiere of Sex Tape, Cameron and costar Jason Segel reportedly had terrible attitudes toward their fans who were there to admire the movie.
46. Jon Hamm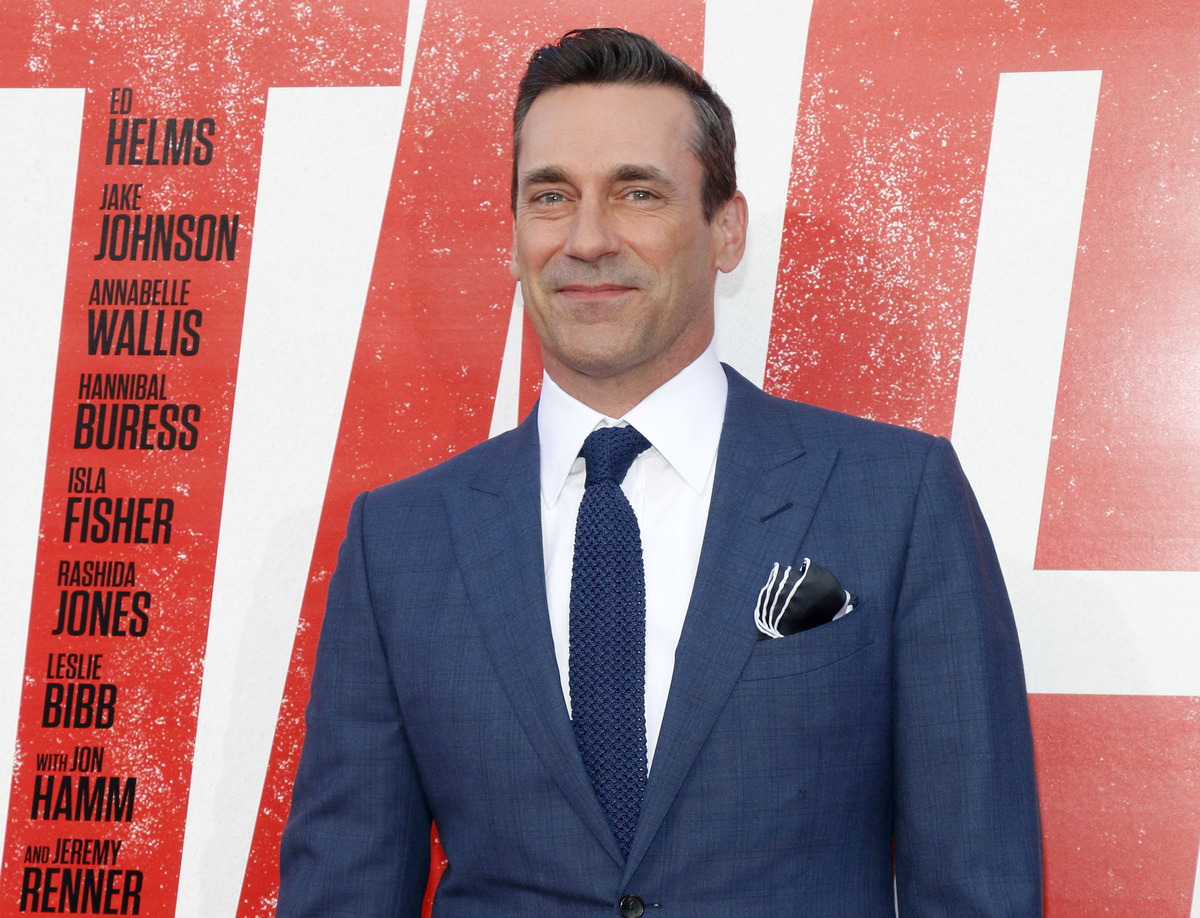 | | |
| --- | --- |
| Full Name: | Jonathan Daniel Hamm |
| Date of Birth: | 10 March 1971 |
| Place of birth: | St. Louis, Missouri |
| Occupation | Actor |
Jon Hamm is best known for his role as Don Draper in the period drama television series Mad Men (2007–2015),] for which he won a Golden Globe Award for Best Actor in a Television Series – Drama in 2008 and 2016, two Screen Actors Guild Awards for Outstanding Ensemble in a Drama Series, and the Primetime Emmy Award for Outstanding Lead Actor in a Drama Series in 2015.
Comedian Kathy Griffin has been quite outspoken about her encounters with rude celebrities and isn't shy about calling them out. In her book Kathy Griffin's Celebrity Run-Ins: My A-Z Index, she explained that the hunky Jon Hamm is one of the rudest people she's met. "You'll never convince me to like Jon Hamm," she wrote. "The vibe I've always gotten from him is cold and somewhat disrespectful toward me. I'm suggesting he's one of these hot guys who's mildly funny but actually thinks he's comedian-level funny."
47. Jamie Foxx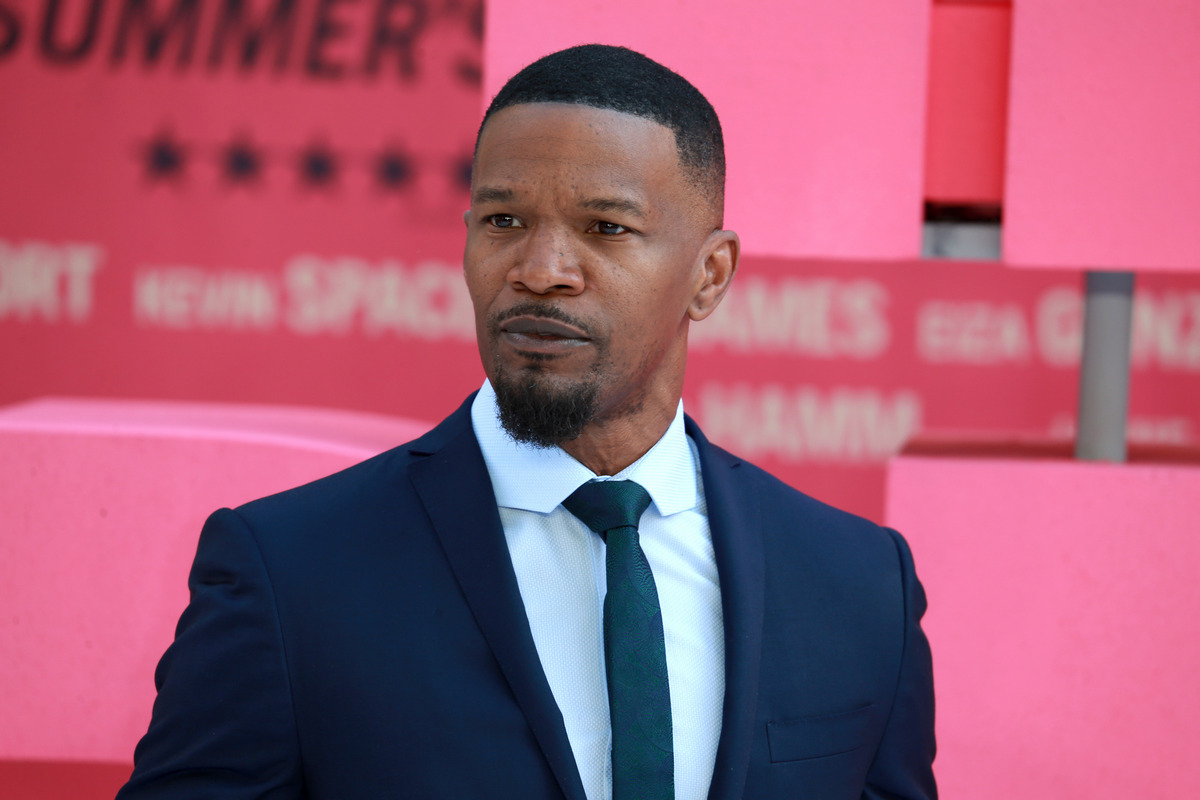 Via: shutterstock
| | |
| --- | --- |
| Full Name: | Eric Marlon Bishop |
| Date of Birth: | 13 December 1967 |
| Place of birth: | Terrell, Texas |
| Occupation | Actor, Comedian, Singer |
Jamie Foxx became widely known for his portrayal of Ray Charles in the 2004 biographical film Ray, for which he won the Academy Award, BAFTA, Screen Actors Guild Award, Critics' Choice Movie Award and Golden Globe Award for Best Actor.
Comedian Tommy Davidson shared a few questionable stories about Jamie Foxx in his memoir. The two met on the set of In Living Color, and Jamie reportedly got a few laughs at Tommy's expense. Tommy claimed that in an attempt to get a cheap laugh in a sketch, Jamie ripped off his underwear, leaving him naked on set — which deeply offended him. The two had major tension throughout filming, and in their next project together, the 1997 movie Booty Call.
48. John Mayer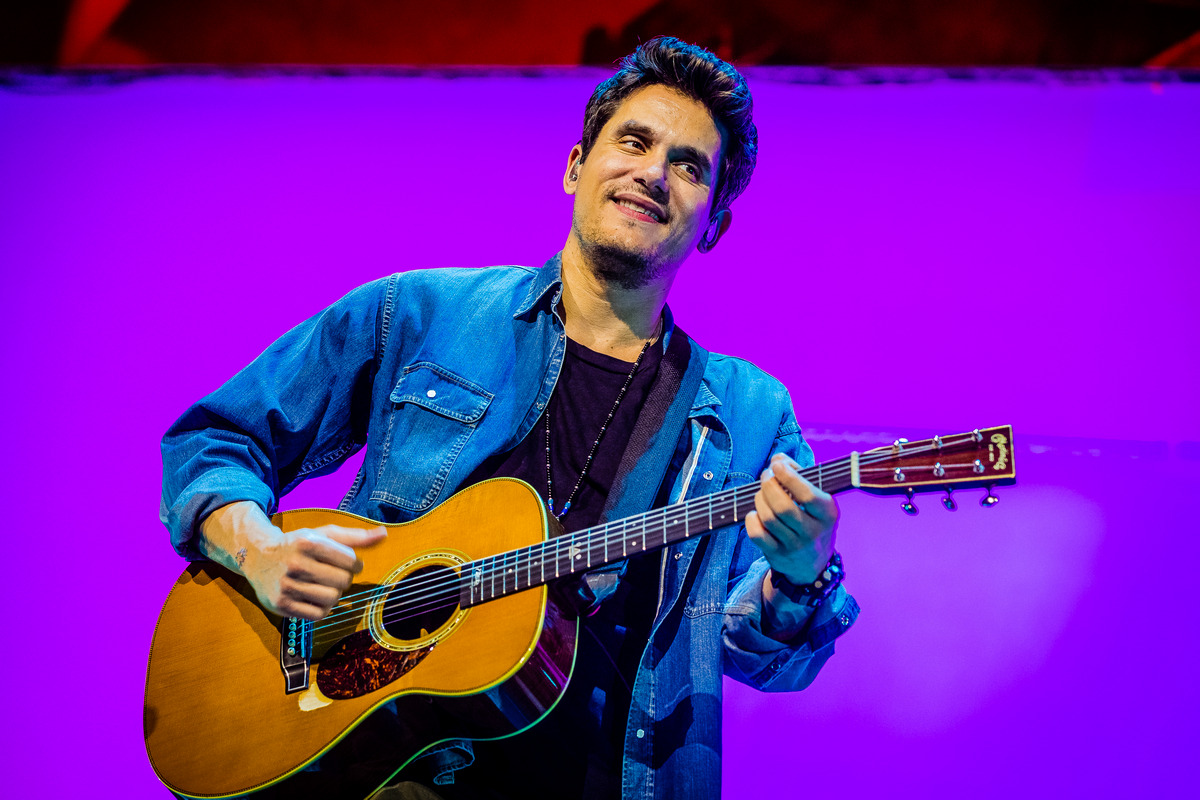 Via: shutterstock
| | |
| --- | --- |
| Full Name: | John Clayton Mayer |
| Date of Birth: | 16 October 1977 |
| Place of birth: | Bridgeport, Connecticut |
| Occupation | Singer, Songwriter, Guitarist |
Mayer considered skipping college to pursue music, but his parents dissuaded him. He enrolled at the Berklee College of Music in 1997 at age 19. Mayer attended Berklee College of Music in Boston, but left and moved to Atlanta in 1997 with Clay Cook. Together, they formed a short-lived two-man band called Lo-Fi Masters. After their split, Mayer continued to play local clubs, refining his skills and gaining a following.
He might be a guitar virtuoso, but that doesn't stop John Mayer from being a dickhead. The man responsible for Your Body is a Wonderland has a history of bad behaviour. He has regularly made sexist and racist comments throughout his career, especially about his ex-girlfriends. Somehow, despite his problematic behaviour, Mayer has managed to continue to have a successful career without being cancelled. It seems as long as you are selling records and making money you can get away with anything.
49. James Corden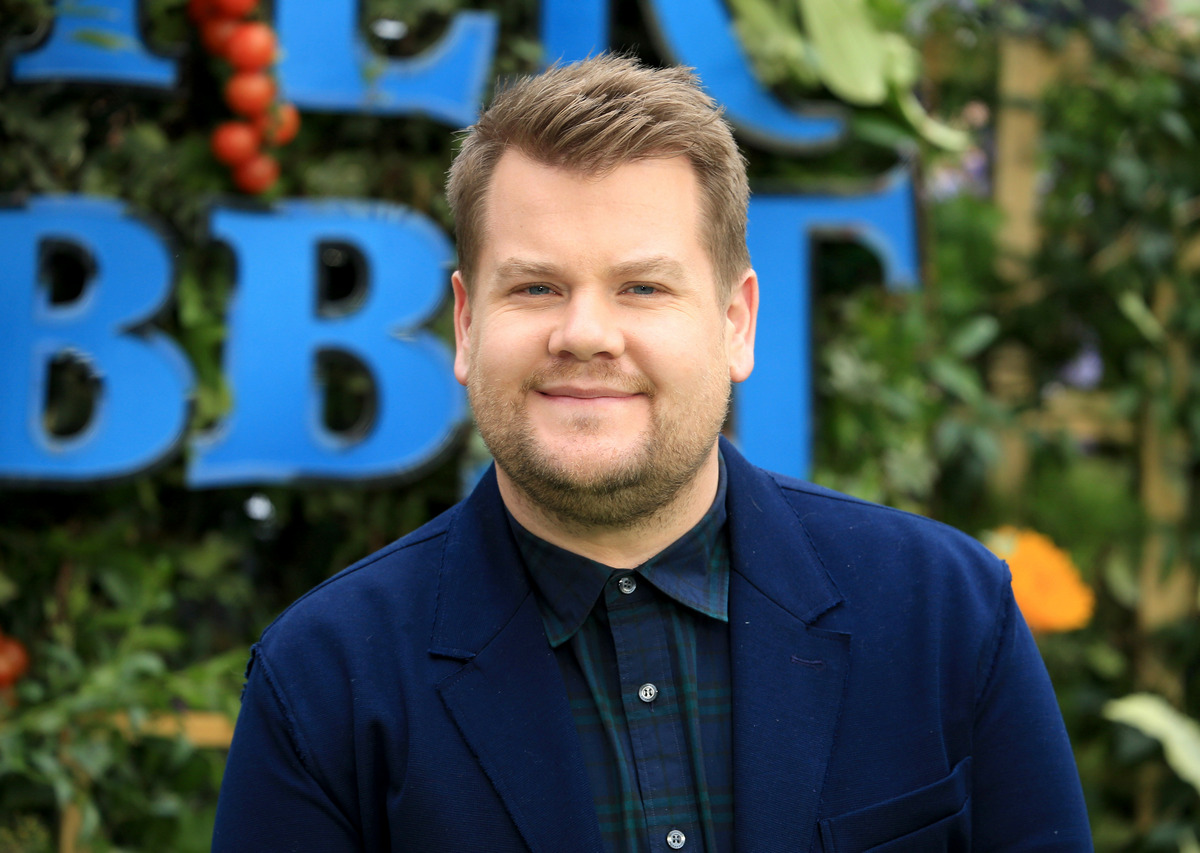 | | |
| --- | --- |
| Full Name: | James Kimberley Corden |
| Date of Birth: | 22 August 1978 |
| Place of birth: | Hillingdon, Greater London |
| Occupation | Comic Actor, Writer, Television Personality |
In the United Kingdom, James Corden is best known for co-writing and starring in the critically acclaimed BBC sitcom Gavin & Stacey. In the United States, he is best known as the host of The Late Late Show with James Corden, a late-night talk show that has been on CBS since 2015 and is set to end mid-2023.
It seems the celebrities who put up the most pleasant on-screen demeanours are usually the nastiest when cameras aren't rolling. Like Ellen DeGeneres, James Corden comes off as a jovial, down-to-earth celebrity. However, fans and colleagues have called him out for his downright rude behaviour. The out-of-touch television host has been accused of advocating for lower wages for his writing staff, yelling at crew, and being aloof with his audience during commercial breaks.
50. Lea Michele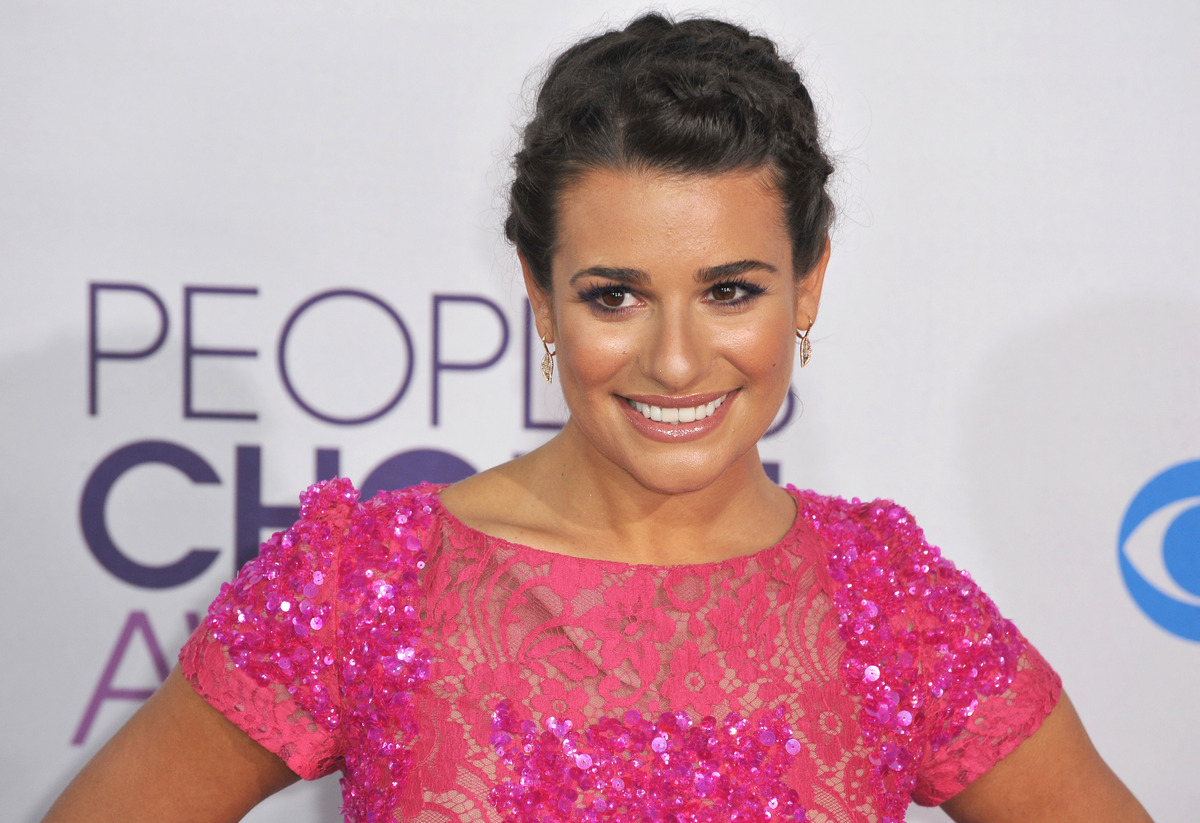 | | |
| --- | --- |
| Full Name: | Lea Michele Sarfati |
| Date of Birth: | 29 August 1986 |
| Place of birth: | The Bronx, New York |
| Occupation | Stage and Television Actress, Singer, Songwriter |
Lea Michele began her career as a child actress on Broadway, appearing in productions of Les Misérables (1995–1996), Ragtime (1997–1999), Fiddler on the Roof (2004–2005), and Spring Awakening (2006–2008). Michele came to prominence playing Rachel Berry on the Fox series Glee (2009–2015), for which she received an Emmy Award nomination, two Golden Globe nominations and won four People's Choice Awards, three Teen Choice Awards and a Satellite Award
Actress Lea Michele has been another top Hollywood star outed for being one of the meanest celebrities. Rising to fame on the musical drama Glee, Michele has been branded mean-spirited and a bully. Many of her co-stars, including Samantha Marie Ware and Heather Morris, have spoken out against Michele's behaviour. As expected, Michele came out and issued an apology via her Instagram account, but people still haven't forgotten about her mistreatment of co-stars.