When it comes to swimming, one common concern that arises is whether a swim cap can effectively keep hair dry. The desire to protect our locks from the damaging effects of chlorine and water exposure has led many swimmers to seek a reliable solution. The question remains: can a swim cap truly provide a barrier against the infiltration of water, ensuring our hair remains dry throughout our aquatic endeavors?
Whether for competitive swimming, recreational activities, or simply avoiding the hassle of post-swim hair care, the quest for a functional and dependable swim cap becomes crucial. The effectiveness of swim caps in preserving dryness has been a topic of discussion among swimmers of all skill levels, and understanding the capabilities of these caps is essential for making an informed decision. Is a swim cap the ultimate safeguard for dry hair, or does it fall short of our expectations?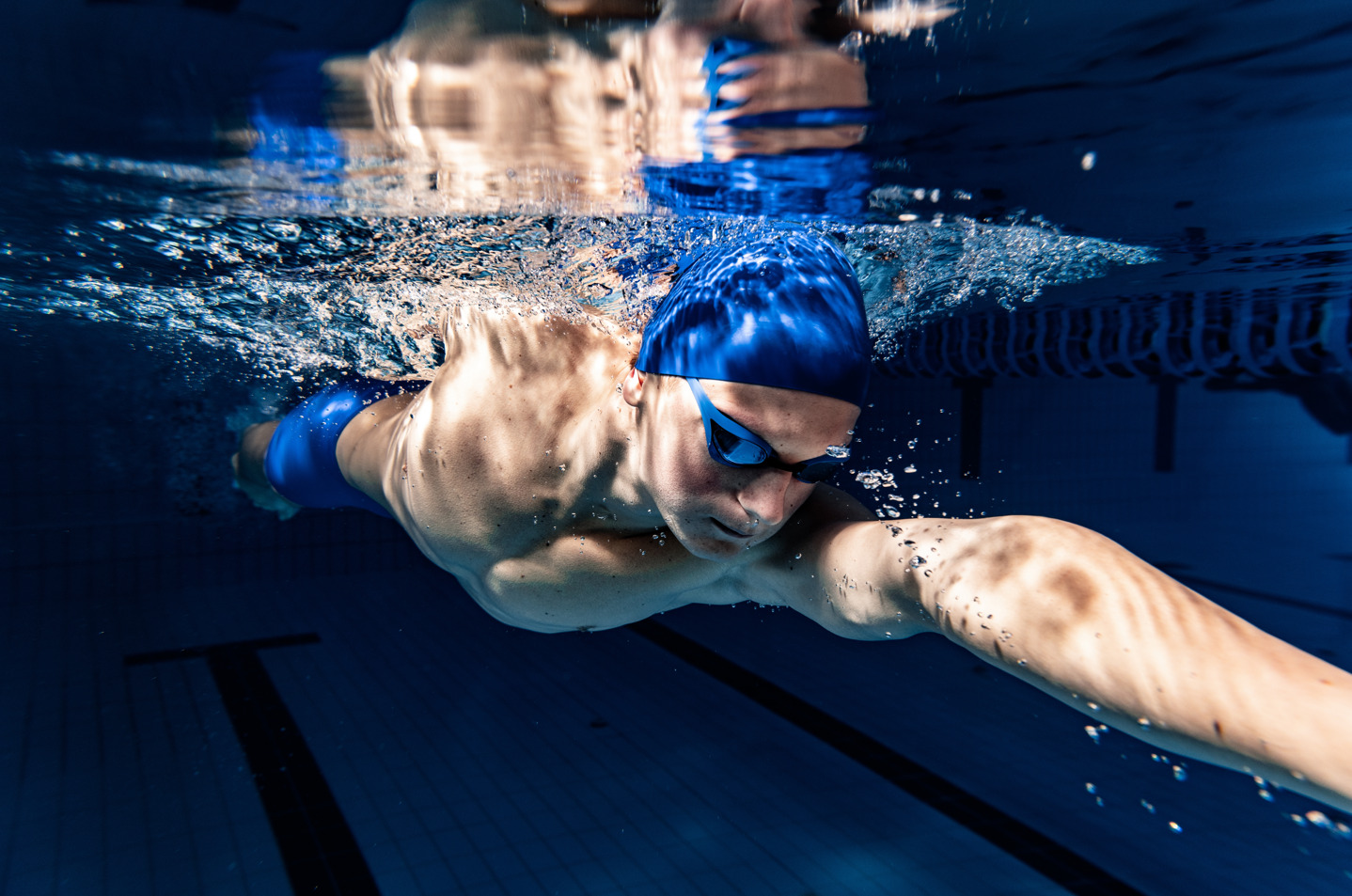 Key Takeaways
The primary purpose of a swim cap is not to keep your hair completely dry but to enhance hydrodynamics, increase visibility, and provide some protection against pool chemicals or saltwater.
No swim cap can guarantee complete waterproofing, as achieving a watertight seal is challenging due to individual differences in head shape, hair type, and hairstyle.
Swim caps offer protection and hygiene benefits by providing ear protection, keeping hair out of the pool, and promoting a clean and safe swimming environment.
Brightly colored swim caps enhance visibility and ensure safety by making swimmers easily visible in crowded or low-light swimming conditions.
Swim caps protect hair from chlorine damage, preserving its natural oils and reducing dryness and breakage, resulting in healthier and more vibrant hair.
Swim caps contribute to performance enhancement by minimizing drag, streamlining the swimmer's profile, and potentially improving speed and efficiency in the water.
To keep your hair dry while swimming, put it up in a high bun or ponytail, wear a shower cap underneath a swimming cap, or invest in a silicone swimming cap for superior water resistance.
For added protection, consider wearing two swim caps, with the base cap snugly fitted and a second cap layered on top. You can also use a silicone headband tucked under the swim cap to create a tight seal around your hairline.
Coat your hair with natural oils such as olive oil or coconut oil before swimming to form a waterproof barrier and protect it from the damaging effects of chlorine and pool water.
Rinse your hair immediately after swimming with lukewarm water to remove chlorine or salt water buildup and prevent scalp irritation.
Use a leave-in conditioner designed for post-swim care to restore moisture, create a protective barrier, and prevent further damage to your hair.
Detangle your hair gently with a wide tooth comb, beginning at the ends and finishing with a modest bit of leave-in conditioner to reduce breakage.
Periodically clarify your hair with a specialized shampoo to remove buildup and restore shine. Consider a shorter hairstyle to minimize the impact of chlorine or saltwater on your hair.
Can a Swim Cap Keep Your Hair Dry?
Many individuals hold a false belief that by purchasing high-quality swim caps, they can prevent any contact between water and their hair. However, this notion is entirely incorrect. Have you ever wondered if a swim cap can effectively keep your hair completely dry? This common question has lingered in the minds of countless swimmers. Unfortunately, the answer is not always straightforward, as opinions on this matter diverge.
Generally speaking, the prevailing consensus acknowledges that the primary purpose of a swim cap is not to ensure hair dryness but rather to enhance a swimmer's hydrodynamics. Additionally, it serves the practical function of increasing visibility and making swimmers more noticeable in the water. Nonetheless, while swim caps may not be able to maintain hair in a state of absolute dryness, they do provide some protection by reducing hair exposure to pool chemicals or ocean saltwater. Consequently, they act as a barrier, thereby minimizing the extent of hair wetness compared to swimming without a cap.
Let us now discuss the benefits and drawbacks of utilizing swim caps, as well as provide you with useful recommendations to help you keep the optimal condition of your hair even after a pool session!
Do Any Swim Caps Provide Complete Waterproof Protection?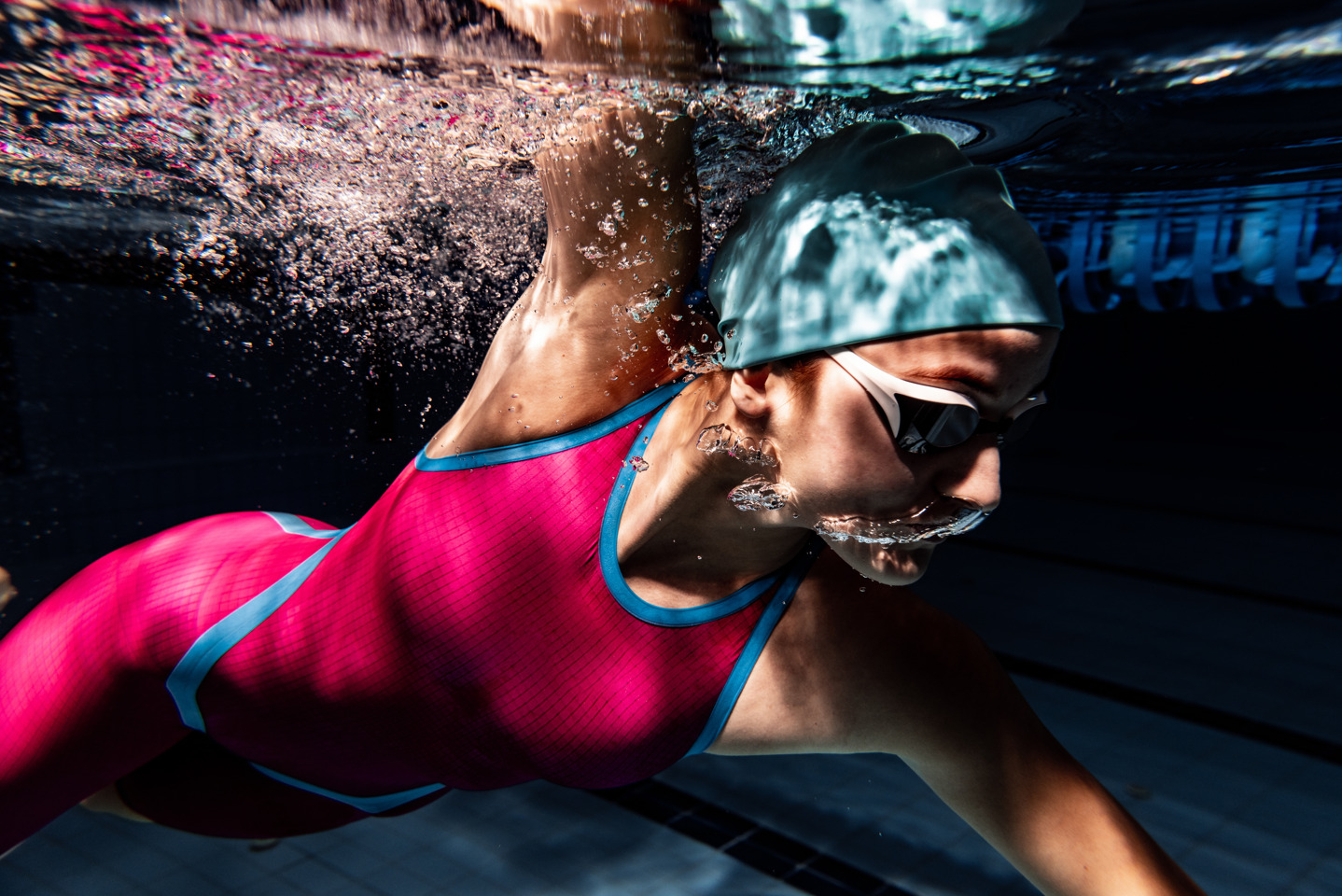 It is important to dispel the misconception that swim caps are designed to keep your hair dry while swimming. Upon observing a swim cap, its waterproof appearance and snug fit may lead you to assume that its purpose is to safeguard your hair from water.
However, it is crucial to note that no swim cap can guarantee complete waterproofing. Should a swim cap be advertised as 100% waterproof, it is advisable to scrutinize the fine print, as it likely implies that it can keep your hair dry only when your head remains above the water's surface.
Consider, for instance, participating in a water aerobics class where your head is consistently out of the water; in such cases, a swim cap can shield your hair from splashes. Yet, the moment your head is submerged, water will inevitably penetrate.
It is worth acknowledging that each individual possesses a unique head shape, size, hair type, hairstyle, and hairline. For a swim cap to establish a watertight seal and offer complete protection from water, it must flawlessly conform to your head, leaving no room for gaps. Any stray hairs caught along the cap's seal or edges will result in leaks, compromising its effectiveness.
Understandably, achieving such a perfect fit is nearly impossible, as even the tiniest crevice would permit water to seep through. Consequently, no swim cap can claim to be entirely impervious to water.
Why Should You Wear a Swim Cap?
When it comes to swimming, there are several accessories that can enhance your experience and improve your performance in the water. One such accessory that often goes unnoticed but plays a significant role is the swim cap. Whether you're a professional swimmer or someone who enjoys a leisurely dip in the pool, wearing a swim cap can offer numerous benefits that you may not be aware of. In this article, we will explore why you should consider wearing a swim cap, from protecting your ears to helping you swim a little faster.
Protect Your Ears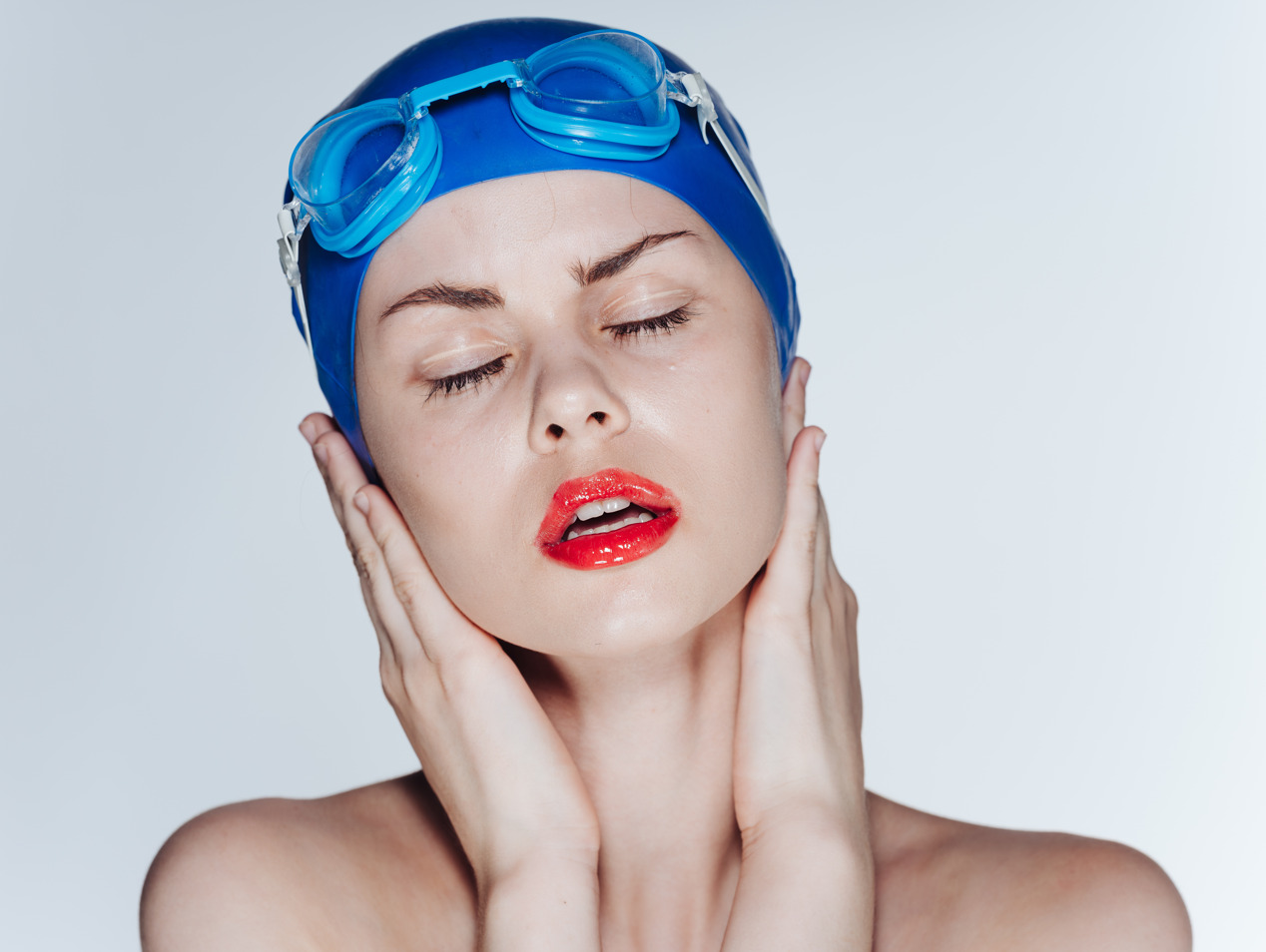 Remember to protect your ears when you swim. Swimming can be refreshing and enjoyable, but it can also pose certain risks, especially to your ears. Excessive exposure to water can lead to ear infections and other uncomfortable conditions. While swim caps cannot completely eliminate the risk, they do provide a layer of protection. Swim caps cover your ears and create a barrier that reduces the amount of water entering your ear canals. This can help minimize the chances of waterborne bacteria and other microorganisms causing ear problems. While not foolproof, wearing a swim cap gives you an added layer of defense and peace of mind.
Keeps Your Hair Out of The Pool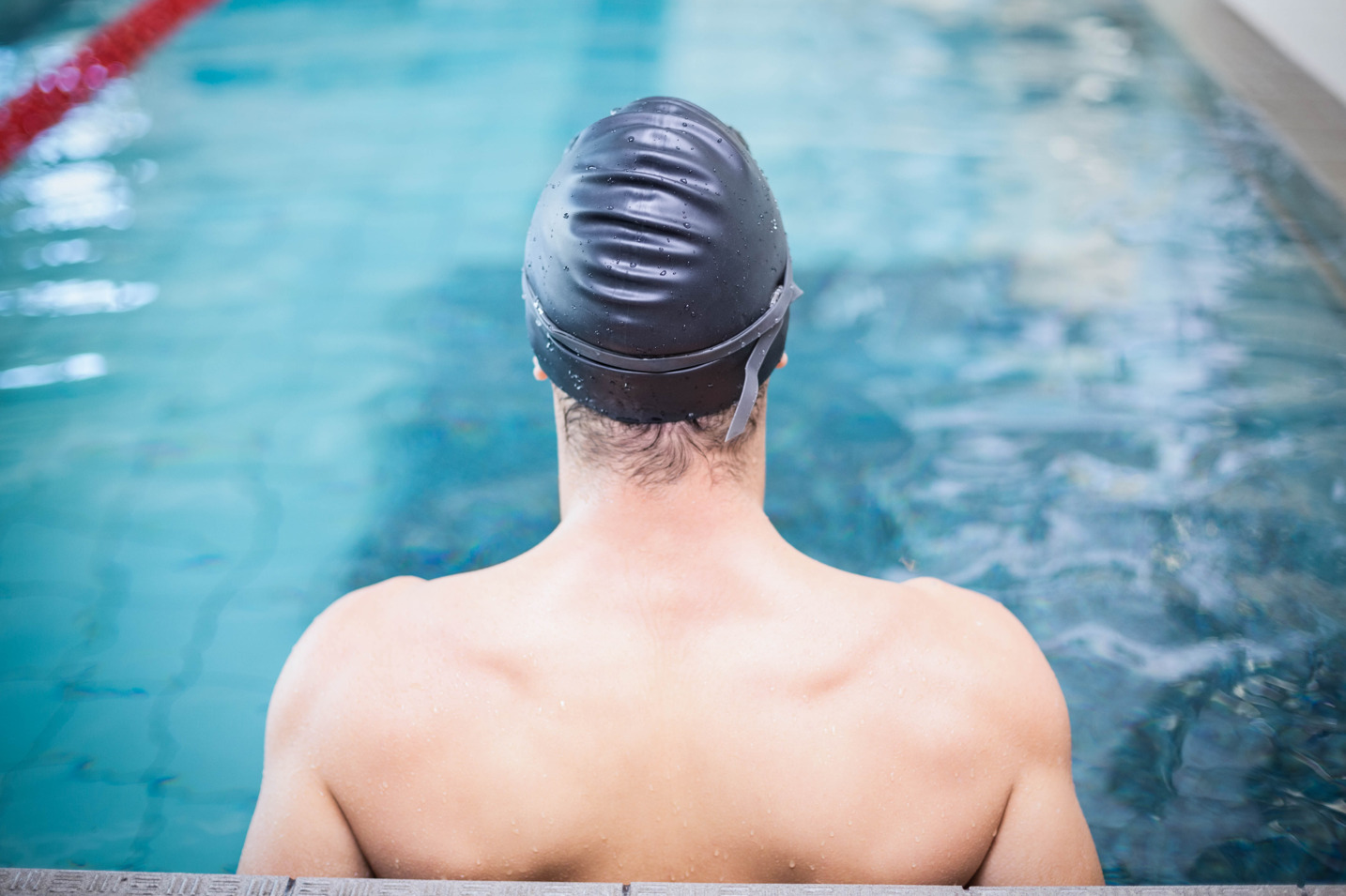 One of the essential benefits of wearing a swim cap is its ability to keep your hair securely out of the pool. We all know how frustrating it can be to swim and suddenly come into contact with someone else's hair floating in the water. When you wear a swim cap, you create a barrier that prevents your hair from entering the pool. Loose strands of hair can easily dislodge and become entangled in the pool's filters or drains, causing inconvenience and potential maintenance issues. Additionally, hair that accumulates at the bottom of the pool not only creates an unhygienic environment but also adds to the overall maintenance burden.
Keep Hair Out of Your Face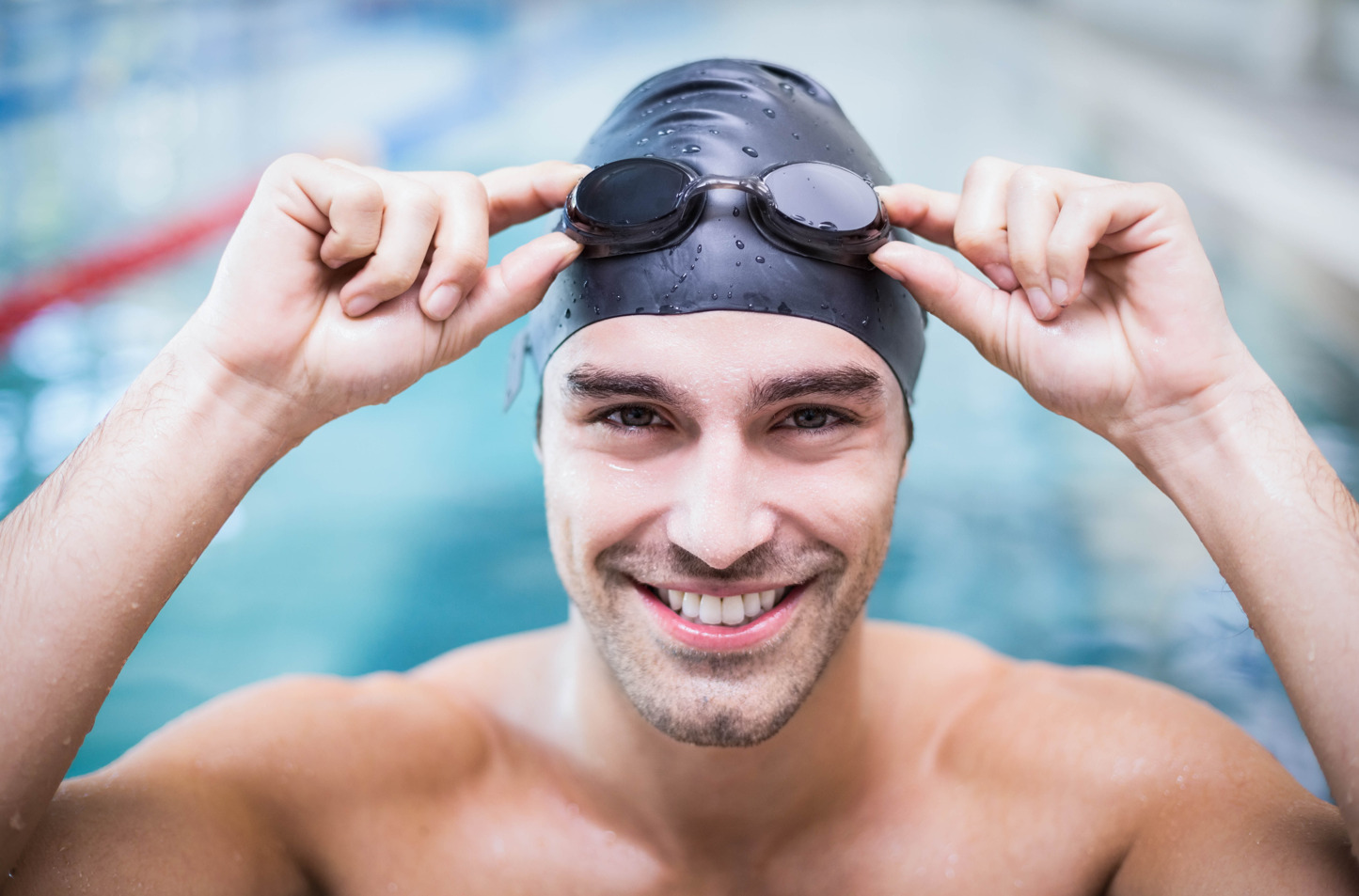 If you have long hair, you know the struggle of constantly having it fall into your face while swimming. Not only can this be annoying, but it can also obstruct your vision, making it difficult to focus on your technique or surroundings. Wearing a swim cap neatly tucks away your hair, keeping it securely in place throughout your swim. This allows you to maintain a clear field of vision, ensuring that your hair doesn't get in the way of your strokes or hinder your ability to navigate the water. With your hair tucked away, you can swim without any distractions, maximizing your enjoyment and performance in the pool.
Protects Your Hair From Chlorine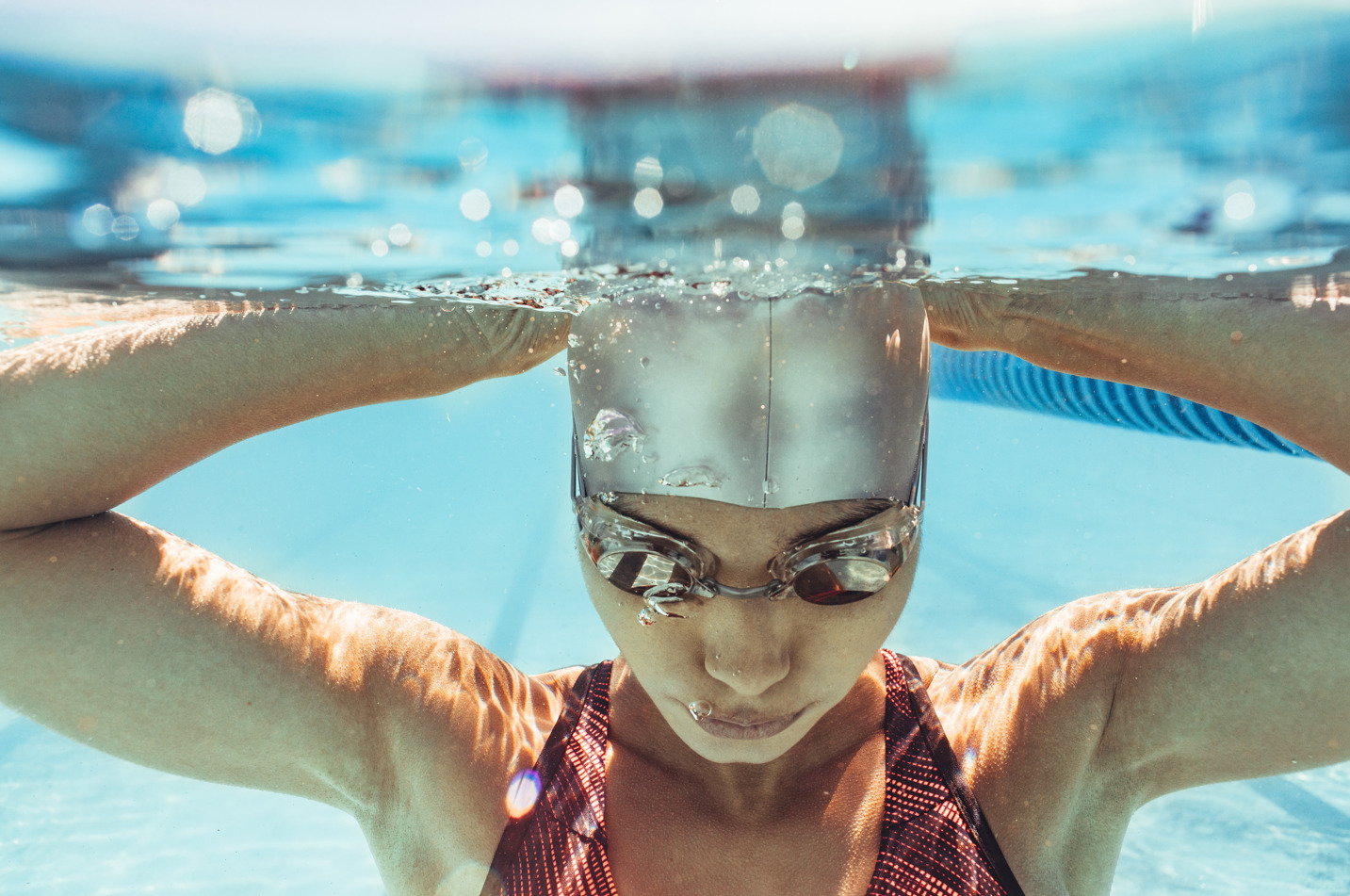 Chlorine is harmful to your hair. In swimming pools, chlorine is routinely used to keep the water clean and free of hazardous microorganisms. While it serves its purpose, prolonged exposure to chlorine can be damaging to your hair. The chemical properties of chlorine can strip your hair of its natural oils, brittle, leaving it dry, and prone to breakage. By wearing a swim cap, you create a protective layer between your hair and the chlorine-infused water. This helps minimize the contact and reduce the potential damage caused by harsh chemicals. By preserving the natural oils in your hair, a swim cap helps keep your hair healthier, more vibrant, and less susceptible to the negative effects of chlorine.
Swim Caps Make You Visible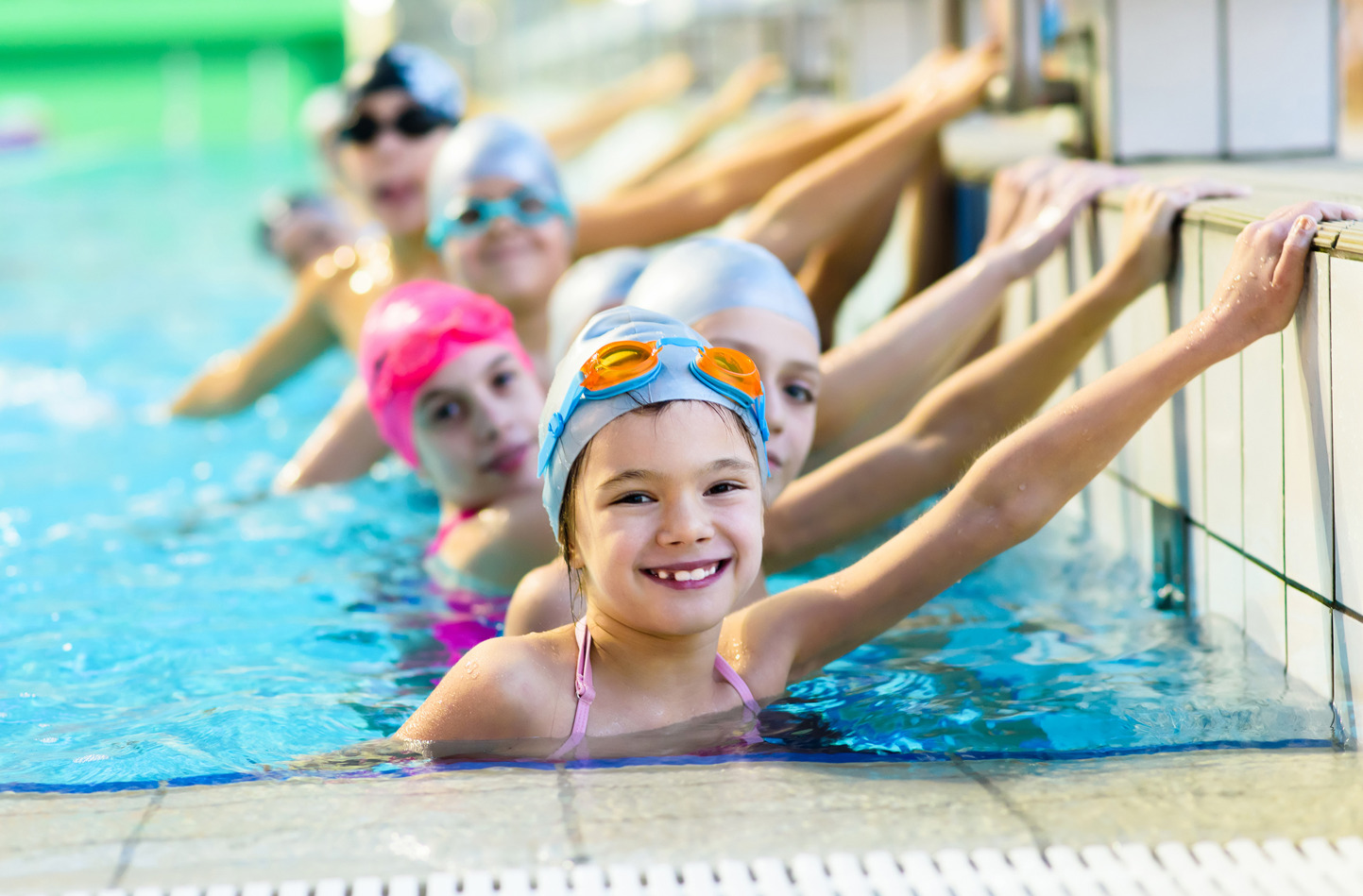 Safety should always be a priority, especially when swimming in open water or crowded pools. Wearing a brightly colored swim cap can significantly increase your visibility to other swimmers and lifeguards. This is particularly important in situations where visibility may be compromised, such as in low light or when surrounded by a sea of swimmers. A swim cap in vibrant colors, such as orange or neon green, makes it easier for others to spot you and helps prevent collisions or accidents in the water. By making yourself more visible, you enhance your safety and that of those around you, ensuring a more secure swimming experience.
Keeps Your Head Warm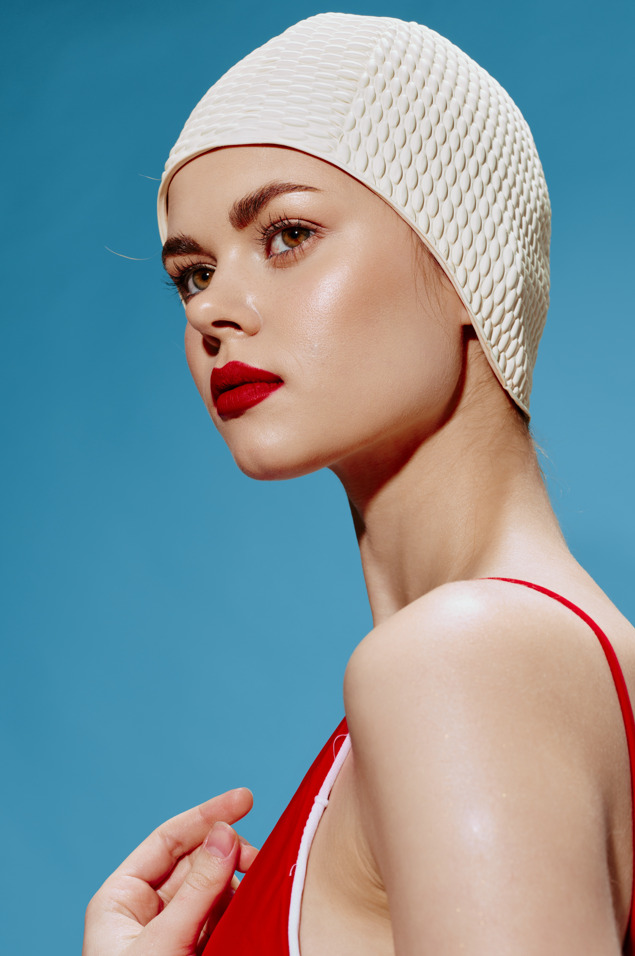 Swimming in colder water or during the chilly months can cause discomfort and even affect your performance. A swim cap acts as an insulating layer, helping to retain the heat generated by your body and keeping your head warm. The head is a significant source of heat loss, and wearing a swim cap can help reduce that loss by creating a barrier between your head and the water. By preventing excessive heat loss from your head, a swim cap allows you to swim more comfortably, maintain your body temperature, and potentially extend your swimming sessions in cooler conditions. Keeping your head warm not only enhances your overall comfort but also contributes to better focus and performance in the water.
Helps You Swim a Little Faster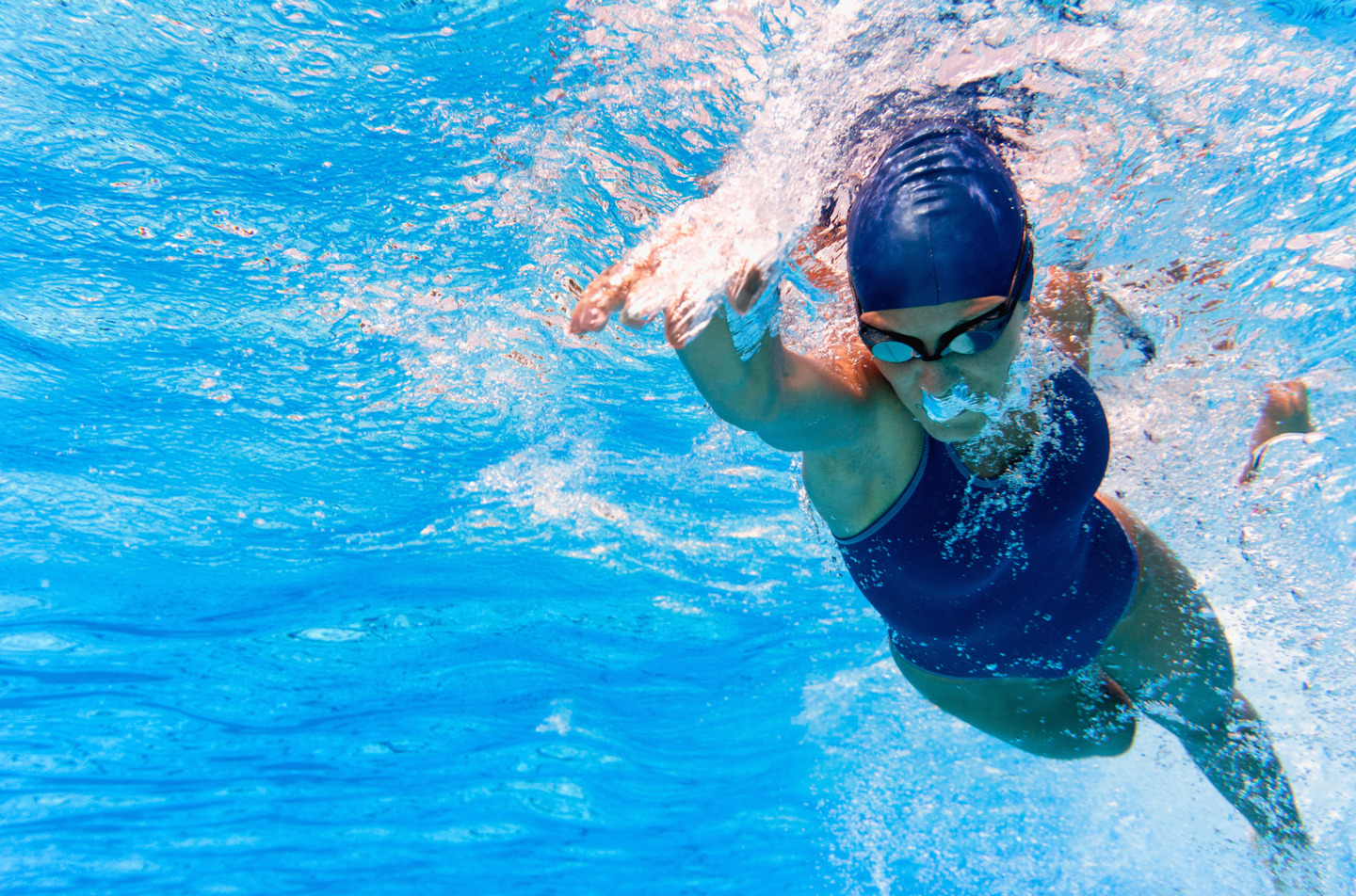 Every swimmer dreams of gliding through the water effortlessly and shaving off those precious seconds from their lap times. While a swim cap may not turn you into an Olympic champion overnight, it can offer a slight boost to your speed. A swim cap reduces drag by creating a smooth surface over your hair, reducing the resistance caused by water. When your hair is slicked back and covered by a swim cap, it creates a more streamlined profile in the water. With less drag, you can swim with greater efficiency, potentially improving your overall speed and performance. While the effects may be subtle, every little advantage counts and a swim cap can help you maximize your swimming potential.
How To Keep Hair Dry While Swimming?
Do you love the sensation of gliding through the water but dread the aftermath of wet, unruly hair? Fear not! We've got you covered with a range of expert tips and tricks to help you keep your hair dry while swimming. From practical accessories to natural remedies, this comprehensive guide will ensure that your hair stays dry and fabulous, even after a refreshing dip in the pool or a rigorous swim session.
Put Your Hair Up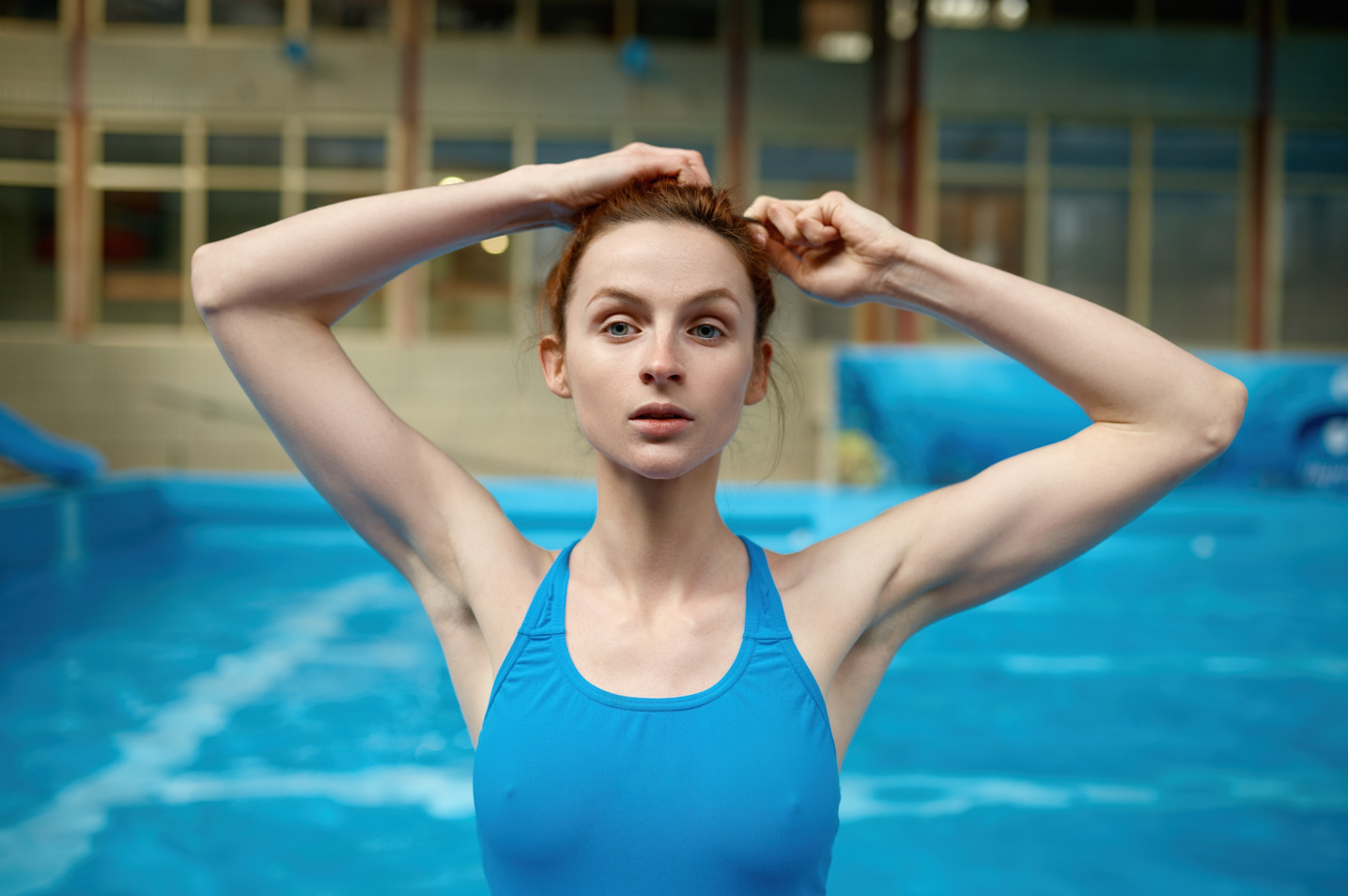 Putting your hair up is a simple yet effective method to prevent it from getting wet while swimming. Start by gathering your hair into a bun hairstyle or sleek ponytail hairstyle at the crown of your head. This style keeps your hair away from the water and minimizes its exposure. Secure the bun or ponytail with a hair tie or scrunchie, ensuring a tight and secure hold. Additionally, you can use bobby pins to secure any loose strands or flyaways. This method is especially beneficial for people with longer hair.
Wear a Shower Cap Under the Swimming Cap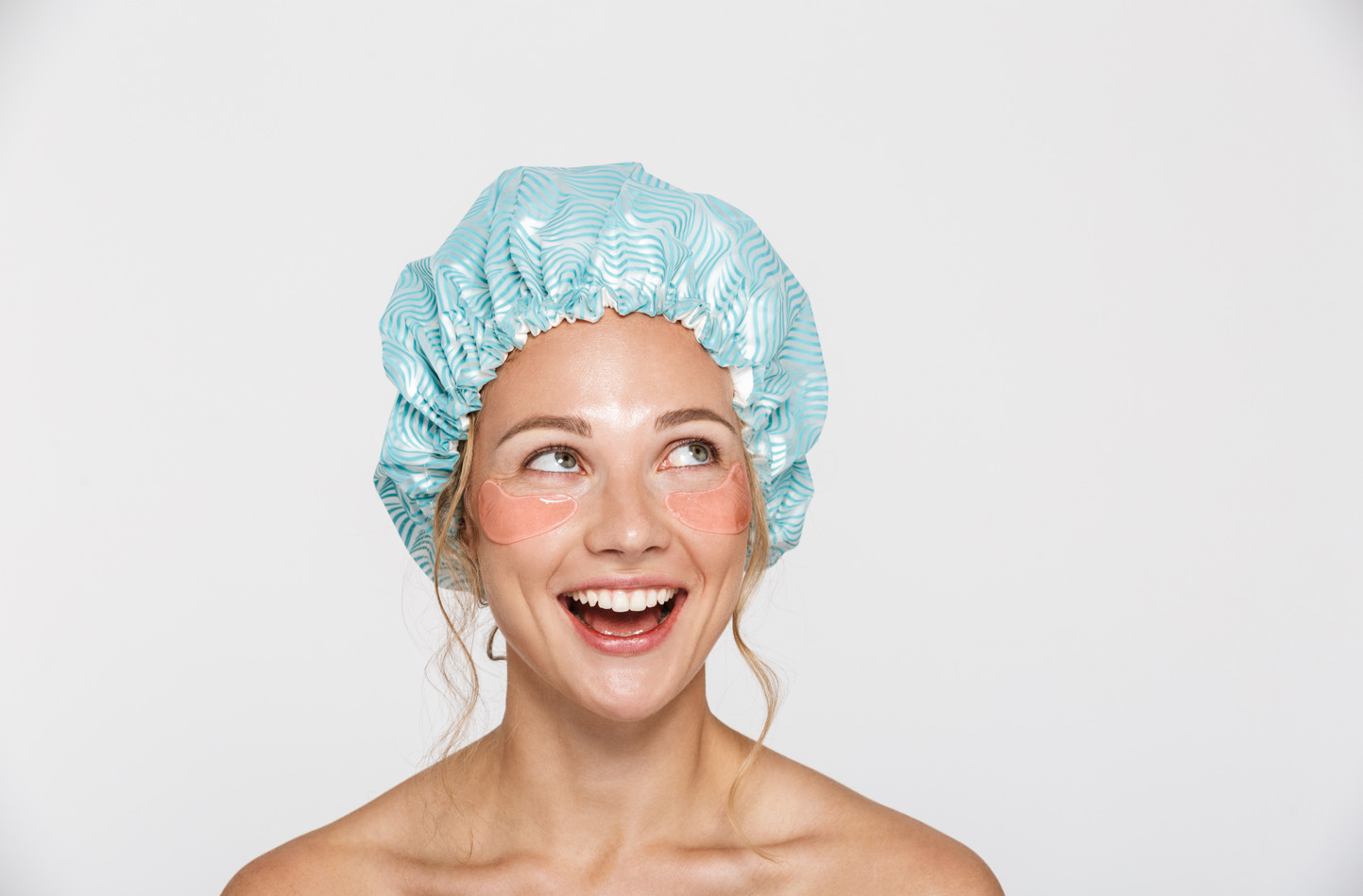 For added protection against water penetration, consider wearing a shower cap underneath your swimming cap. The shower cap acts as an extra layer of defense, further minimizing the chances of water seeping through and reaching your hair. Choose a snug-fitting shower cap that covers your entire head, including your hairline. The shower cap will act as a barrier, effectively preventing water from entering.
Use a Silicone Swimming Cap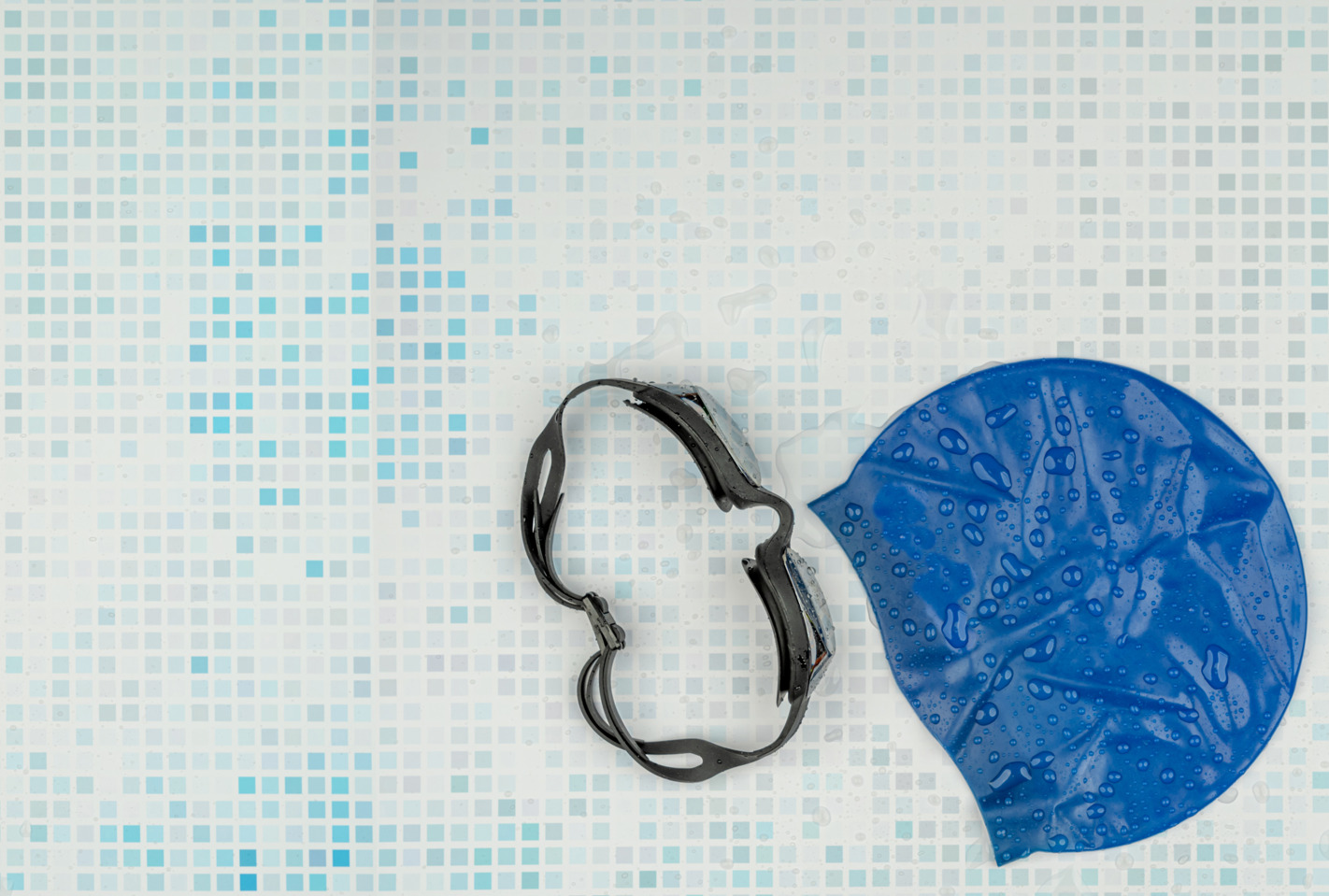 There are different types of swim caps and their own benefits. Investing in a silicone swimming cap is a game-changer when it comes to keeping your hair dry. Unlike latex caps, silicone caps offer superior water resistance. The smooth and stretchy silicone material creates a tight seal around your head, effectively preventing water from seeping in. These caps are available in various sizes to ensure a snug fit for different head shapes. When putting on a silicone cap, stretch it over your head from the front to the back, ensuring it covers your hairline and ears completely.
Wear Two Swim Caps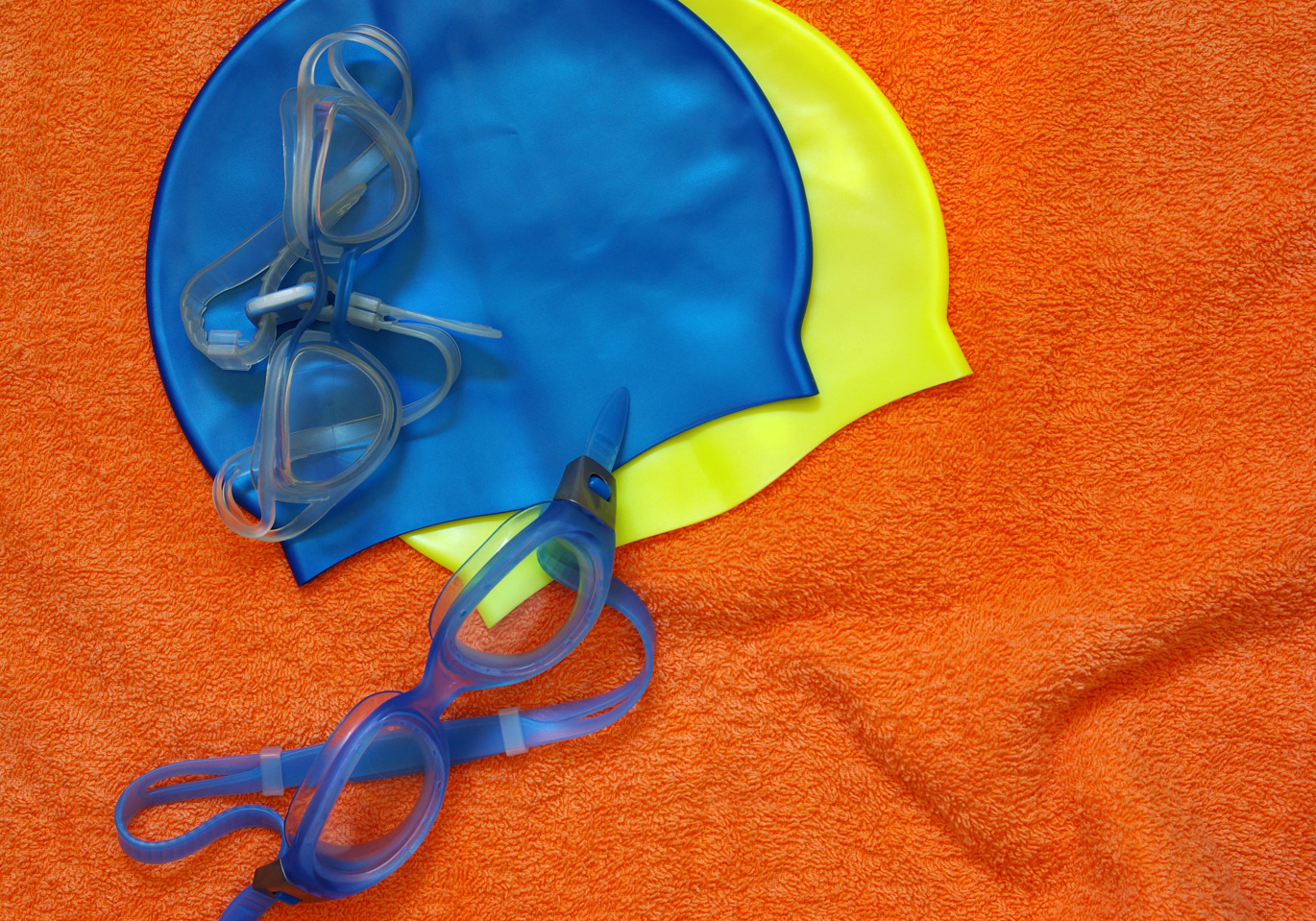 For extra defense against water infiltration, try wearing two swim caps simultaneously. Start by donning a latex or silicone cap as your base layer. Ensure that it fits securely and covers your head completely. Then, layer a second cap of the same or different material over the base cap. This double-layered approach acts as a formidable barrier against water, significantly reducing the chances of it reaching your hair. The combination of the two caps provides an added layer of protection and security.
Wear a Silicone Headband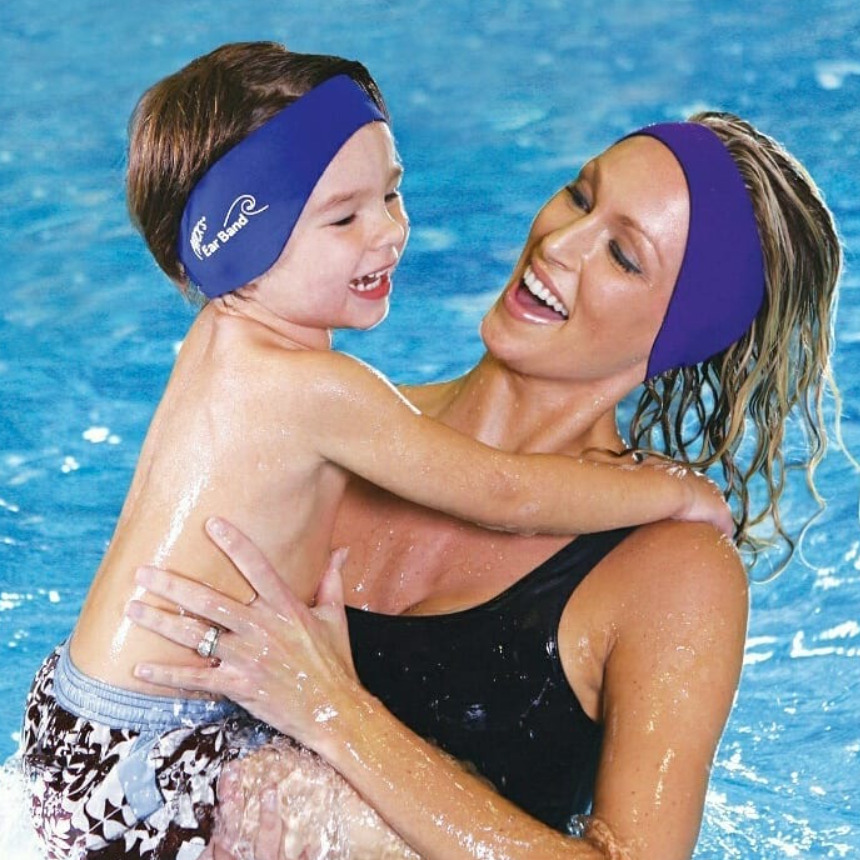 To protect your hairline and prevent water from seeping through the gaps, consider wearing a silicone headband tucked under your swim cap. Before putting on your swimming cap, place a silicone headband around your hairline, ensuring a snug fit. The headband acts as an additional barrier, helping to create a tight seal when you slide your swim cap over it. This double-layered approach significantly reduces the chances of water reaching your hair, especially around the forehead and temples.
Use Natural Oils in Your Hair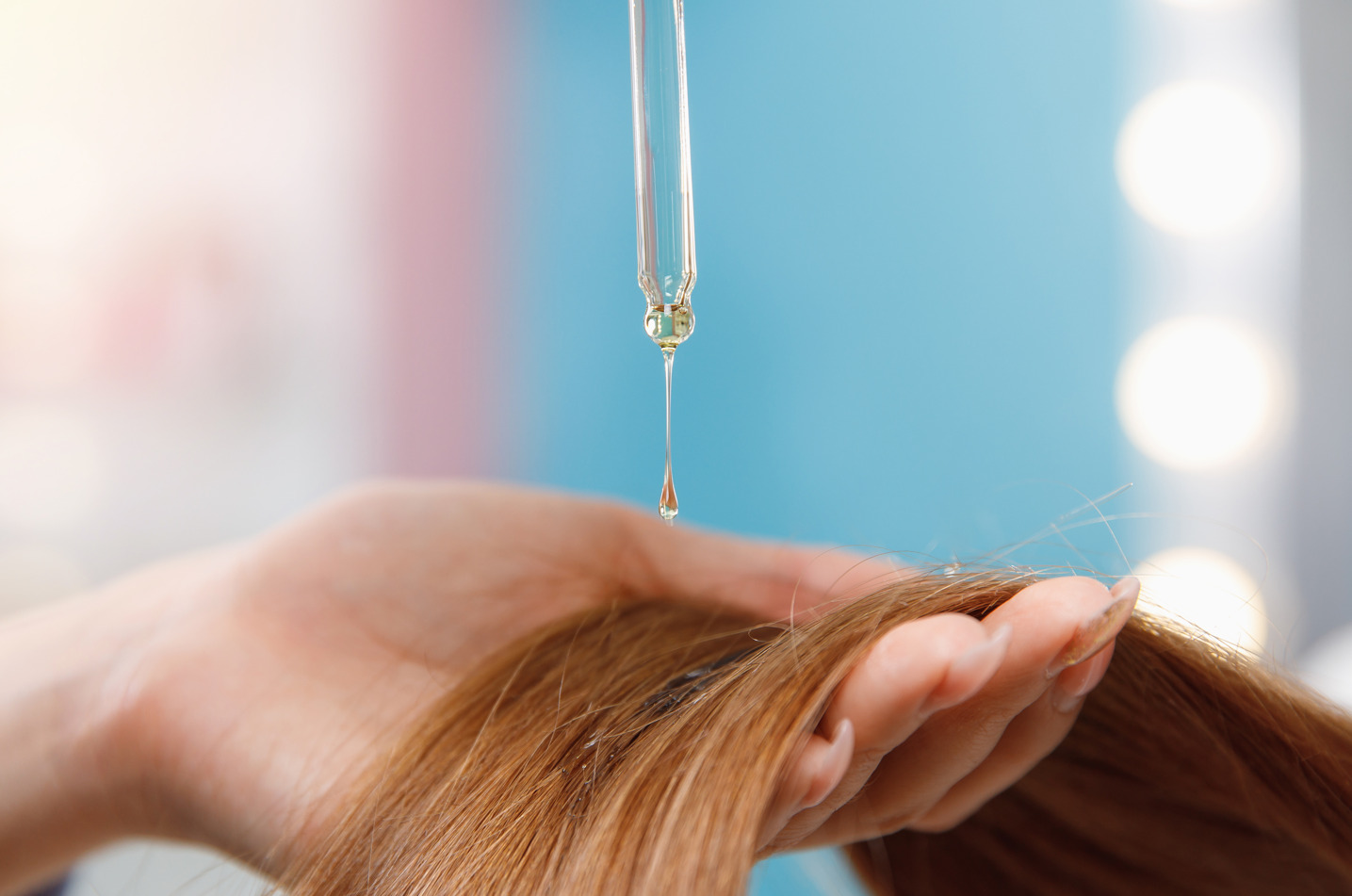 One useful suggestion is to coat your hair with either olive oil or coconut oil prior to entering the water. Olive oil or coconut oil has a lot of benefits for hair. This natural oil creates a safeguarding layer that essentially renders your hair waterproof. Once applied, cover your hair with a swimming cap, and you're prepared to dive in. Both coconut and olive oils are abundant in vitamins and provide nourishment to your hair, aiding in moisture retention and water repellence. This not only helps shield your hair from water but also safeguards it against the harmful effects of chlorine and boric acid present in pool water.
How to Care for Your Hair After Swimming?
Ah, the joys of swimming! Whether you're frolicking in the ocean or enjoying a dip in the pool, there's no denying the refreshing feeling it brings. But as much as you love the water, your hair may not share the same sentiment. The combination of chlorine, saltwater, and prolonged moisture can wreak havoc on your precious locks. Fret not! We're here to guide you through the art of post-swim hair care, ensuring your tresses remain healthy, vibrant, and lustrous.
Wash Away the Trouble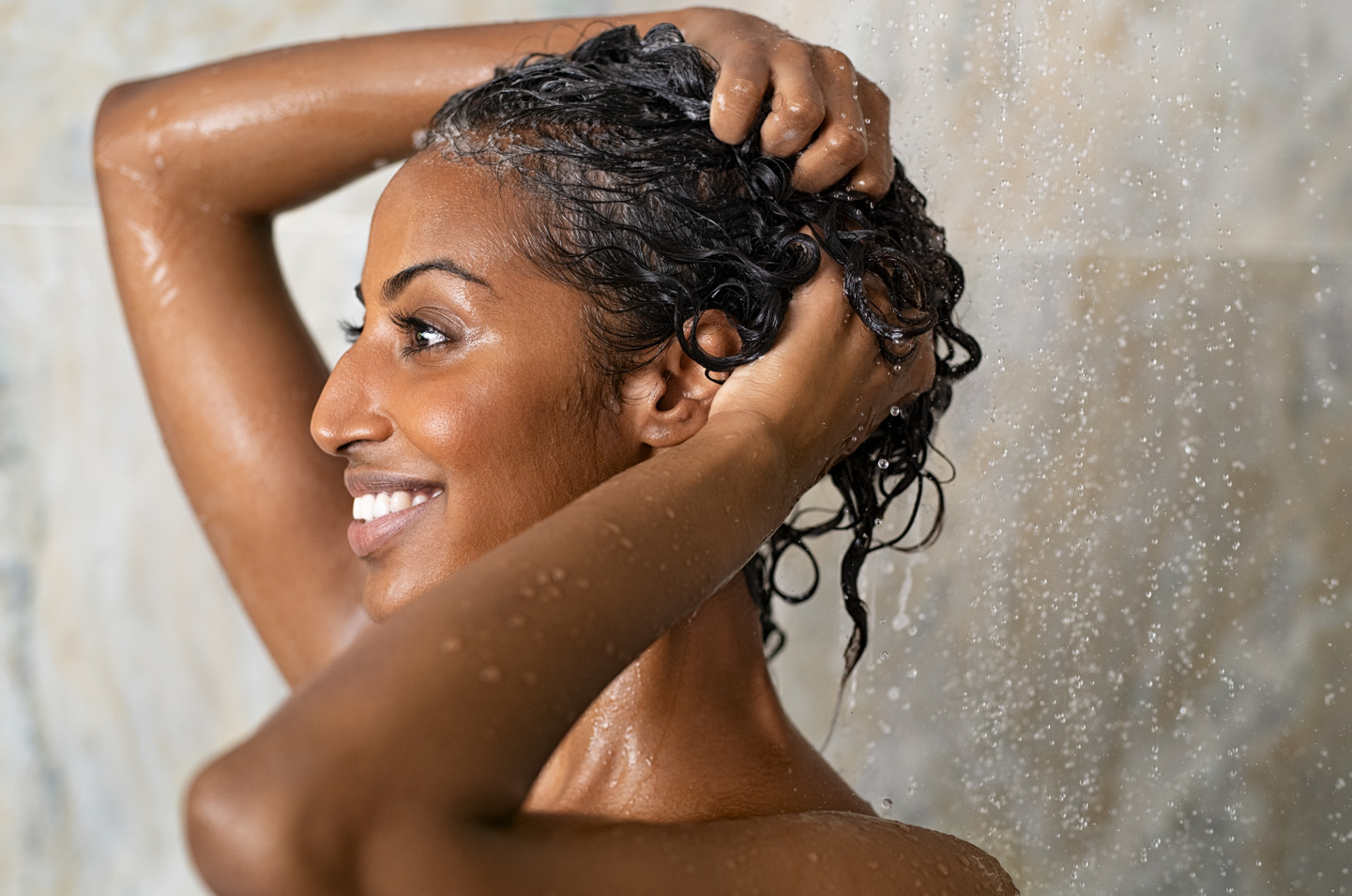 Do you know why it is necessary to shower again after swimming? After emerging from the water, the first step in caring for your hair is to give it a thorough rinse. Begin by using lukewarm water to wash away any residual chlorine or saltwater. It's important to rinse your hair as soon as possible to prevent further damage. Make sure to focus on the scalp, as that's where most of the buildup tends to accumulate. Gently massage your scalp with your fingertips, not your nails, to stimulate blood circulation and remove any impurities lurking in your hair follicles. This step helps in preventing scalp irritation and flakiness caused by chlorine or saltwater.
Apply a Leave-In Conditioner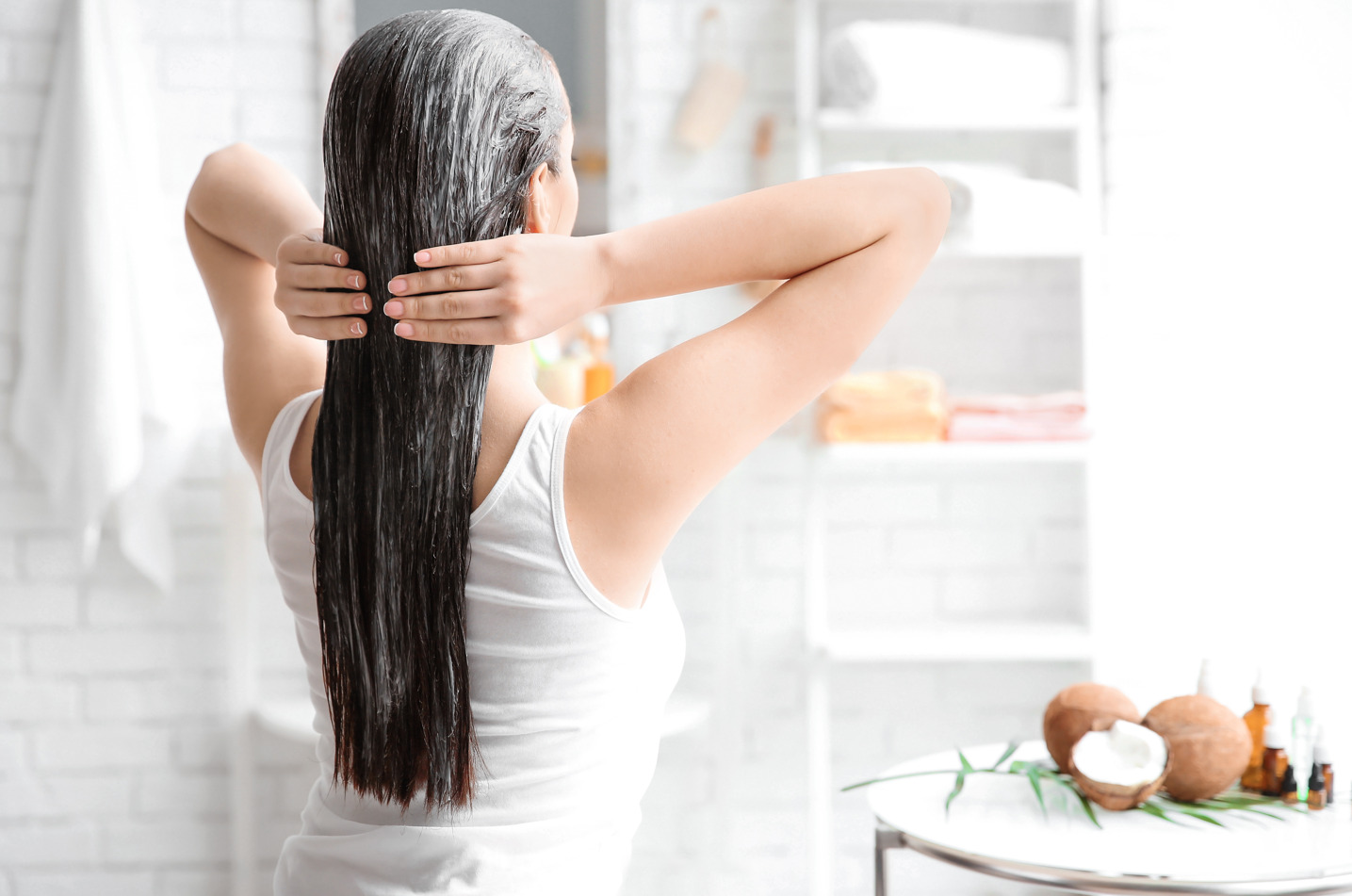 To restore moisture and nourish your hair, using a leave-in conditioner is crucial. Look for products specifically designed to combat the effects of chlorine or saltwater. These conditioners create a protective barrier, preventing further damage and moisturizing your hair from root to tip. After rinsing your hair, gently squeeze out excess water with a towel. Then, focus on the ends and any regions of the hair that feel dry or brittle when you apply a tiny amount of leave-in conditioner to damp hair. Be sure to distribute the product evenly using your fingers or a wide-tooth comb. Do not rinse out the product, as it continues to work its magic throughout the day, providing hydration and protection.
Use a Wide Tooth Comb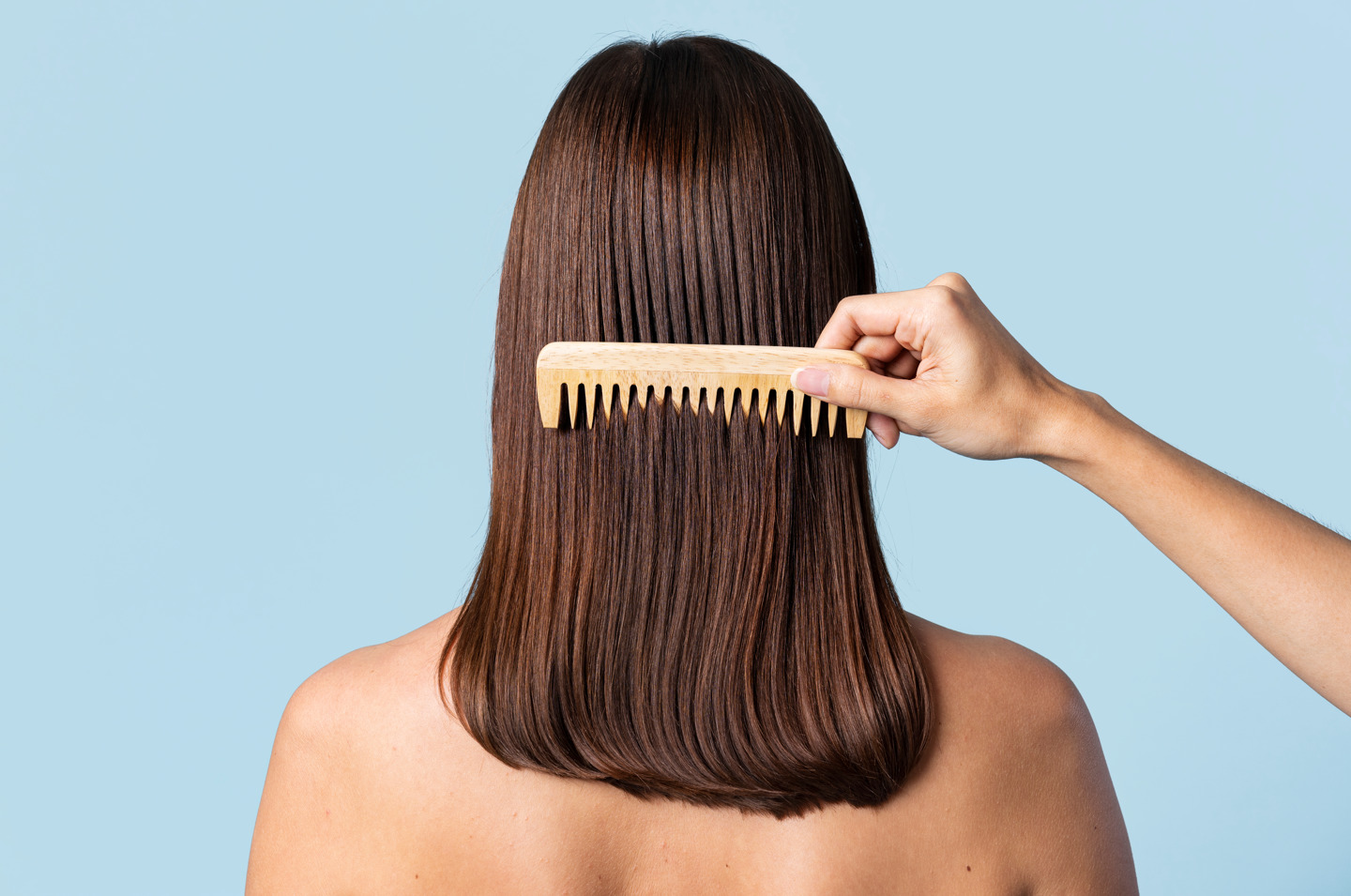 Post-swim, your hair tends to be more vulnerable to breakage. To avoid unnecessary damage, opt for a wide tooth comb when detangling your locks. Start from the ends and work your way up slowly, gently removing any knots or tangles. Remember, patience is key! Avoid using a brush on wet hair, as it can cause further breakage and split ends. If you encounter stubborn knots, apply a small amount of leave-in conditioner to the tangled area and use your fingers or the comb to gently detangle. This method minimizes hair breakage and helps maintain the integrity of your strands.
Clarify Your Hair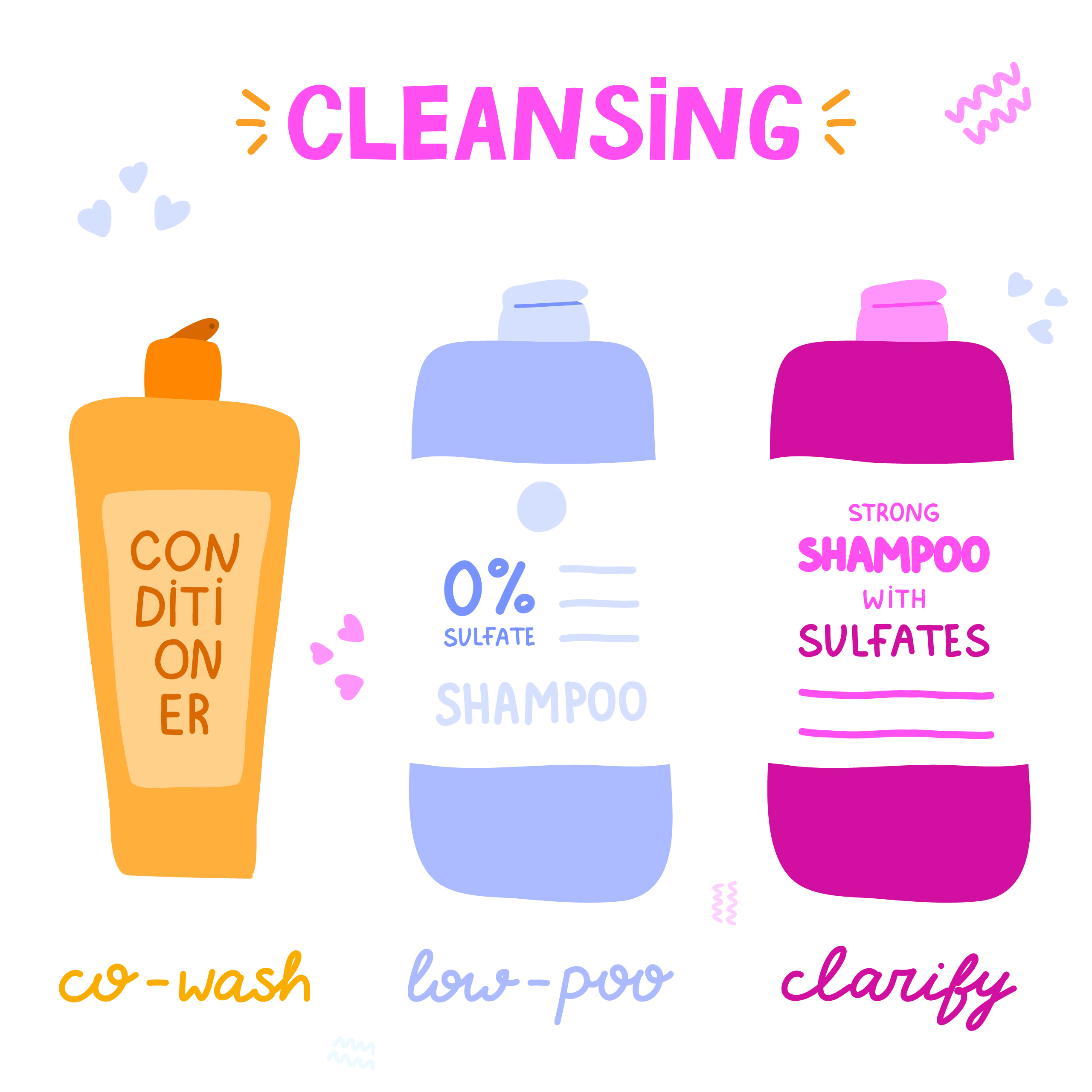 Over time, the accumulation of chlorine or salt water can leave a residue on your hair, making it feel dull and weighed down. To combat this, it's essential to clarify your hair periodically. Invest in a clarifying shampoo that specifically targets the removal of chlorine or saltwater buildup. Use it once a week or as needed to eliminate impurities and restore your hair's natural shine. Use a clarifying shampoo on your hair and work it into a lather, paying special attention to the scalp and roots. Gently massage your scalp to ensure thorough cleansing. Rinse the shampoo completely, and follow up with a moisturizing conditioner to replenish any lost hydration.
Chop It Off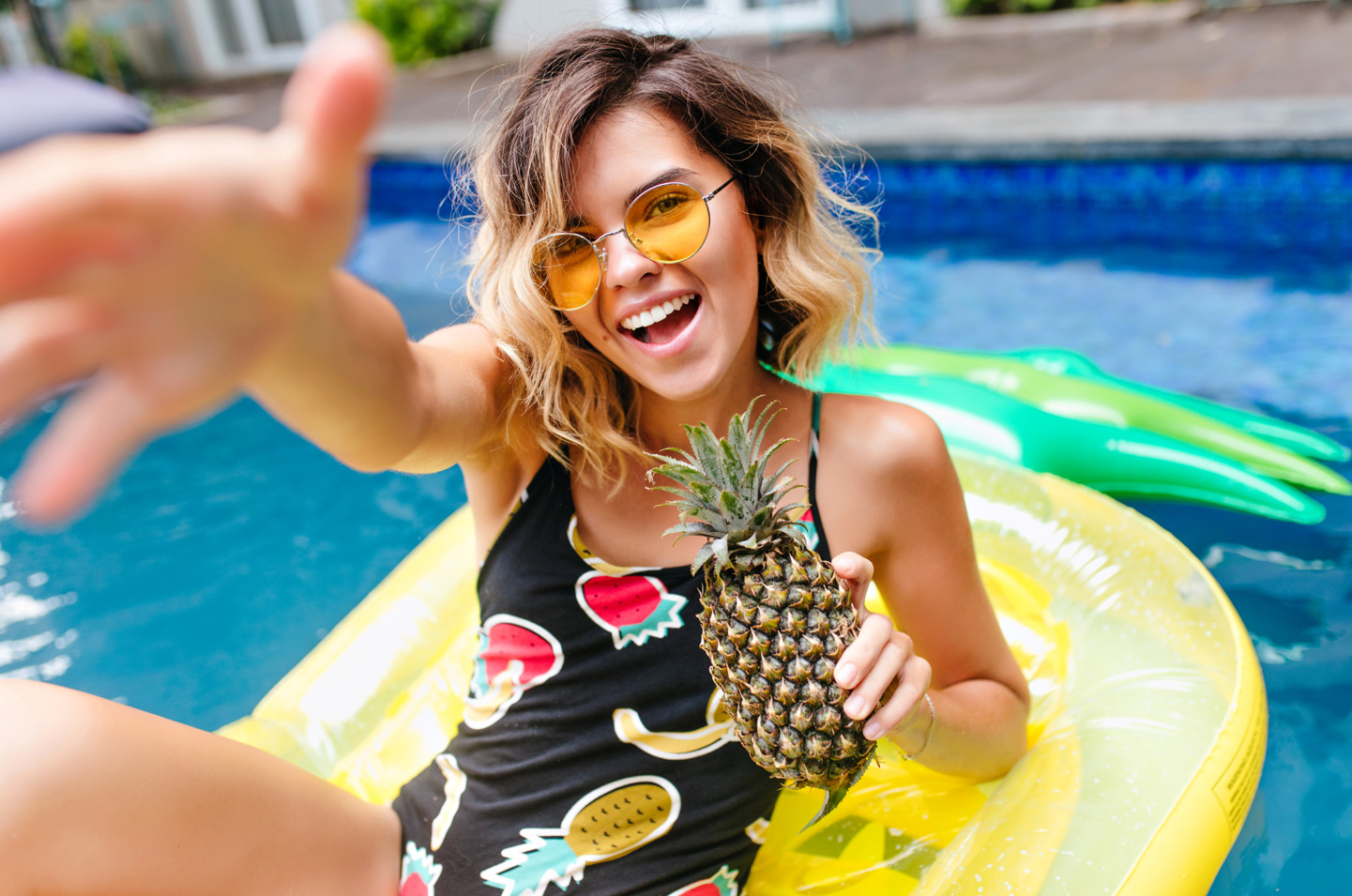 If you happen to be a dedicated swimmer, dedicating multiple days of your week to perfecting your strokes in the pool, it may be wise for you to confidently embrace a shorter hairstyle. By doing so, you can effortlessly streamline your post-swim routine while expertly safeguarding your tresses against the perils of dryness and split ends. Engaging in a thoughtful consultation with your skilled hair stylist will allow you to explore various shorter hairstyles that harmonize beautifully with your unique style and facial contours, elevating your overall appearance.
FAQs
Can I wear a swim cap in open water to keep my hair dry?
Wearing a swim cap in open water can help reduce the amount of water that comes into contact with your hair, but it cannot guarantee complete dryness. Factors such as waves, wind, and water currents can increase the likelihood of water seeping into the cap. Additionally, open-water swimming may involve longer durations and more intense movements, making it harder for a swim cap to maintain a tight seal.
Do swim caps protect hair from saltwater?
Swim caps can provide a certain level of protection for your hair against saltwater. Saltwater can be drying to the hair, and a swim cap creates a barrier that reduces direct contact. However, some saltwater may still come into contact with your hair through seepage or contact with the skin. After swimming in saltwater, rinse your hair with fresh water and use a moisturizing conditioner to lessen the damage that saltwater can do to your hair.
Can swim caps help prevent hair damage from UV exposure?
Swim caps made of materials with high ultraviolet protection factor (UPF) ratings can help reduce the damage caused by UV exposure. These caps act as a physical barrier between your hair and the sun's harmful rays, minimizing UV-related hair damage such as color fading and dryness. Look for swim caps specifically designed for UV protection and consider using additional measures such as wearing a wide-brimmed hat or applying a leave-in UV protection product.
Are there any downsides to wearing a swim cap?
While swim caps offer various benefits, there are a few downsides to consider:
Some people may find swim caps uncomfortable to wear, especially if they have sensitive scalps or long hair.
Swim caps may cause hair to flatten or create "swim cap hair" due to the tight fit.
Individuals with latex allergies may experience allergic responses when wearing some types of swim caps made of latex.
Swim caps are not 100% waterproof, so they may not keep your hair completely dry.
Can swim caps help prevent hair tangles?
Yes, swim caps can help prevent hair tangles to some extent. By keeping your hair contained and minimizing its exposure to water and movement, a swim cap can reduce the chances of hair tangling. However, it's important to note that hair tangles can still occur, especially if you have longer hair or if the swim cap is not properly fitted.
If my scalp is sensitive, may I wear a swim cap?
If you have a sensitive scalp, it is important to choose a swim cap made of a material that does not irritate your skin. Latex swim caps may cause discomfort or allergic reactions in individuals with sensitive skin. Consider opting for silicone or fabric caps, as they tend to be more gentle on the scalp. It is also advisable to test the cap on a small area of your skin before using it extensively.
Are there specific swim caps for people with latex allergies?
Yes, there are swim caps available specifically designed for people with latex allergies. These caps are usually made of latex-free materials such as silicone or fabric. Choosing a latex-free swim cap ensures that you can enjoy the benefits of wearing a cap without the risk of an allergic reaction.
Can I wear a swim cap if I have short hair?
Yes, swim caps can be worn regardless of hair length. Short hair is generally easier to manage within a swim cap and may require less adjustment for a secure fit. There are different sizes and styles of swim caps available, so you can choose one that best suits your hair length and personal preference.
Can I wear a swim cap if I have a lot of hair?
Yes, you can wear a swim cap even if you have a lot of hair. However, it's important to choose a cap that is designed to accommodate a greater volume of hair, such as a long hair swim cap. These caps are specifically designed to provide a better fit and coverage for individuals with longer or thicker hair.
Can I wear a swim cap if I have chemically treated or colored hair?
Yes, you can wear a swim cap if you have chemically treated or colored hair. In fact, it is recommended to protect your treated or colored hair from the damaging effects of pool water or sun exposure. Your hair's chemicals or colorants can be protected from the water and UV rays by forming a barrier with the help of a swim cap. However, keep in mind that some color fading or changes may still occur over time due to other factors, such as exposure to chlorine or UV rays.