Typically, a pair of ballet shoes are usually quite expensive. So what to do when you want more than one pair of ballet shoes without spending a fortune.
The answer is to make your own ballet shoes. With just a few cheap and easy-to-find materials, you can make your own one-of-a-kind ballet shoes.
If you're wondering how to make ballet shoes, I'm here to give you a hand. The following article will guide you to make ballet shoes, step by step!
Key Takeaways
To create ballet shoes, measure the length and width of your foot and cut the fabric appropriately.
Ballet shoe fabric might be canvas, cotton, or leather, depending on the intended style and feel.
The ballet shoe sole can be suede or leather and should be trimmed to fit the form of the foot.
The elastic band that secures the shoe should be measured and sewed onto the shoe.
The shoe should be sewed using a curved needle and waxed thread for a good fit.
Using pre-made ballet shoe soles and attaching the fabric and elastic band to them is a quick and easy approach to build ballet shoes.
Dancing shoes can be personalized with numerous fabric colors and designs, as well as accessories like bows or rhinestones.
Ballet shoes should be snug but not too tight because they will stretch over time.
Creating ballet shoes at home might be a low-cost solution to have custom-made shoes that exactly fit your feet.
Making ballet shoes at home may be a fun and gratifying DIY project if you have some basic sewing abilities and the correct supplies.
Here is a video that demonstrate how to make shoes using a sewing machine:
What Is The Best Material Material For Ballet Shoe Soles?
The two most common materials used to make shoe soles are satin and leather. However, each has different advantages and disadvantages. Depending on your level and skills, you can choose the most suitable ballet shoe sole material for you.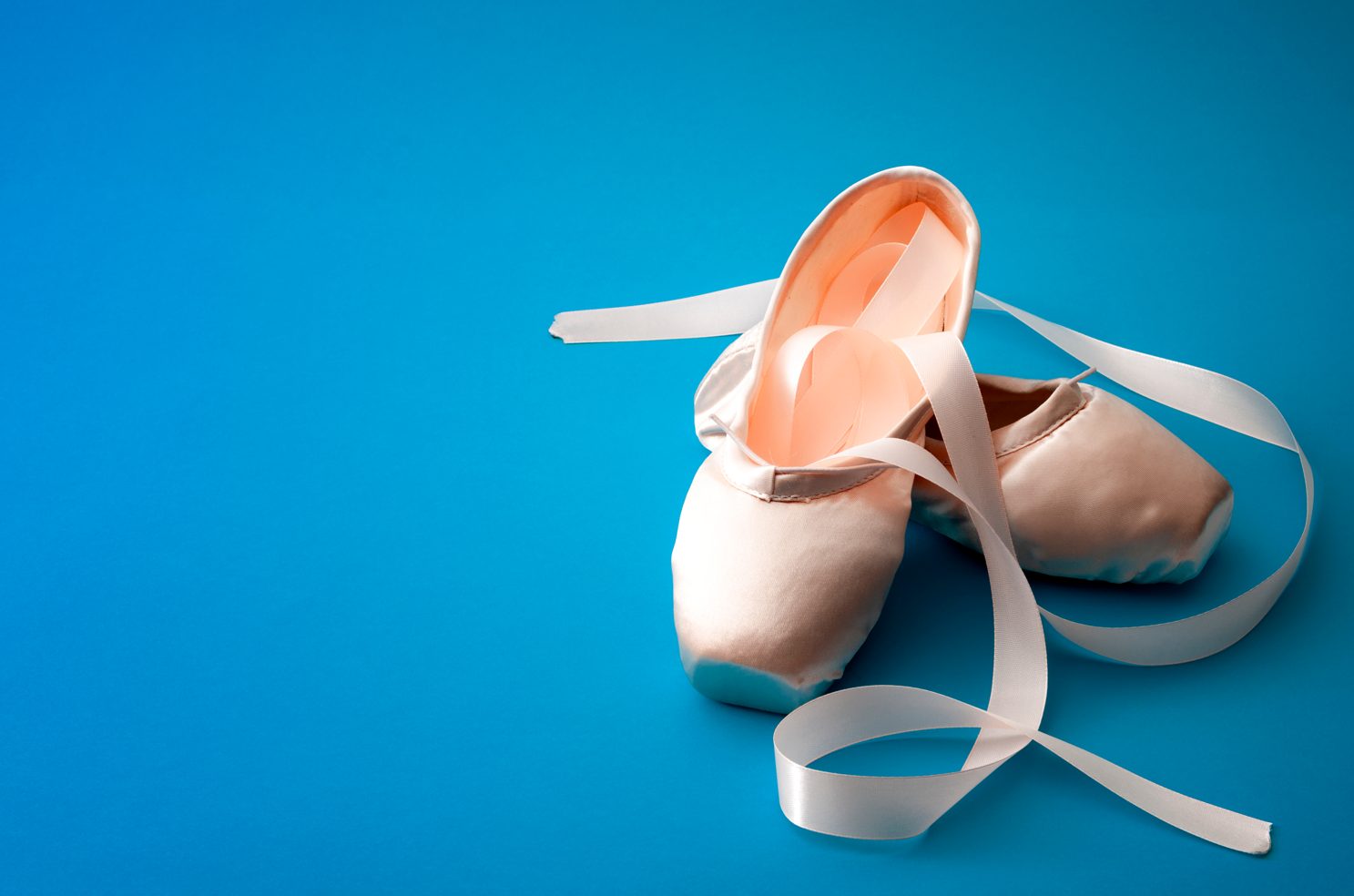 Satin feels lighter and softer. Therefore, this material is suitable for skilled ballet dancers. However, satin soles can cause beginners to reveal many defects when moving or performing complicated techniques. In addition, satin is not a durable material. So, if you want a long-term pair of shoes, I will not recommend this material to make ballet soles.
On the other hand, leather is a more favored material of ballet slipper soles. A leather sole may not be as soft as a satin sole, but it's a lot sturdier. Besides, it also supports your feet better in practice and performance. Finally, ballet slippers with leather soles will last longer than satin soles.
With such outstanding advantages, I recommend using leather soles for ballet shoes. The following paragraphs of this article will show you how to use that material.
Steps To Make Ballets Shoes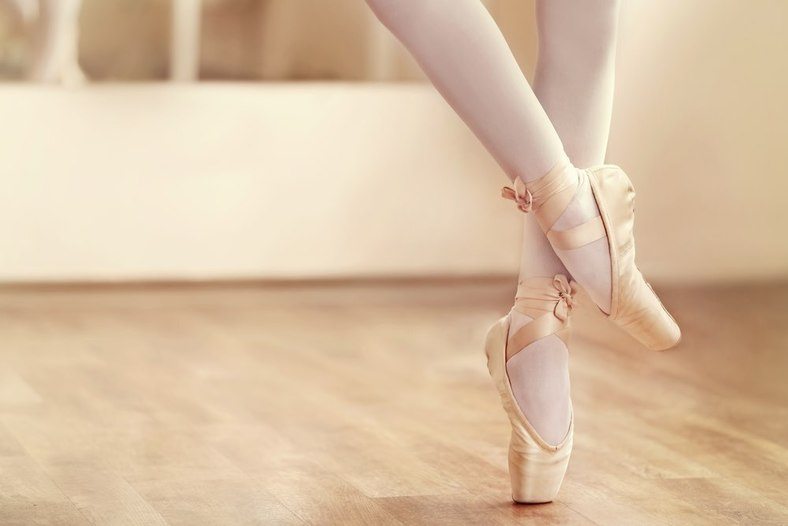 What will you need?
Sewing tape measure
Chalk
Leather
Fabric
Needle and thread/ Sewing machine
About 14×16 inches of outer fabric
About 14×30 inches of lining fabric
About 14×10 inches of soling material, such as Toughtek
About 14×8 inches of EVA foam or other shoe inserts, like Dr. Scholl's
Half a yard of Pellon Thermolam Fusible Fleece
Coordinating thread
Sewing clips (avoid using pins that can poke holes in soles/leather)
Optional: Odicoat Water-resistant Fabric Gel, shoe clips, ribbon, rhinestones, or other embellishments
How To Use Them?
Step 1: Measuring the ballet shoe soles
The best thing about a do-it-yourself ballet shoe is that you will not have to worry about the fit. However, to achieve the most optimal fit, you must take the measurement step very carefully.
Firstly, you need to measure your foot length with a sewing tape measure and chalk. Measure from the heel to the longest toe. To measure the width of your foot, measure the widest part of your foot. After that, cut a piece of leather based on the above measurement.  
If you prefer a more accurate measurement, you can place your foot on the leather and use chalk to contour around your foot. Leave around 1/4 inch between the edge of the leather pieces and your foot because you'll have to sew them.
Step 2: Make the top of ballet shoes
In this step, you can use a type of fabric that you like to make the top of ballet slippers. For example, you can reuse leather to have the most durable and shiny ballet shoes. In case you prefer softer materials, you can go to canvas, cotton, and satin.
Now, use the leather sole that you have cut in step 1 as an outline. Next, cut 3-4 inches larger than this leather sole to make the upper part of ballet shoes.
Step 3: Cut out the foot hole
Use the sewing tape to measure your ankle dimension. Then, at the ankle position on the top fabric, cut a hole with the ankle's diameter plus 2 inches. It's the foot hole.
Step 4: Sew your ballet shoes
You can use a sewing machine to sew the top part and sole part together in this step. Using a sewing machine will produce solid and even stitches. In case you do not have a sewing machine, you can completely sew by hand with a needle and thread. Note that you should choose a large needle, which can penetrate a thick layer of leather.
Step 5: Place elastic on ballet shoes
Elastic is necessary for ballet shoes. Without this part, your ballet slippers will be loose and insecure.
First, for the most, you need to fix the foot hole with elastic. Use a piece of elastic band to sew around the foot hole. Make sure the elastic doesn't squeeze your ankle and cause discomfort. Ideally, it should be about 2/3 inches smaller than your ankle.
If you want your ballet slippers to be more sturdy, you can place elastic in some positions on your shoes. For example, you can criss-cross two elastic bands just above the hole to ensure that the shoe will not slip off your foot when you're dancing.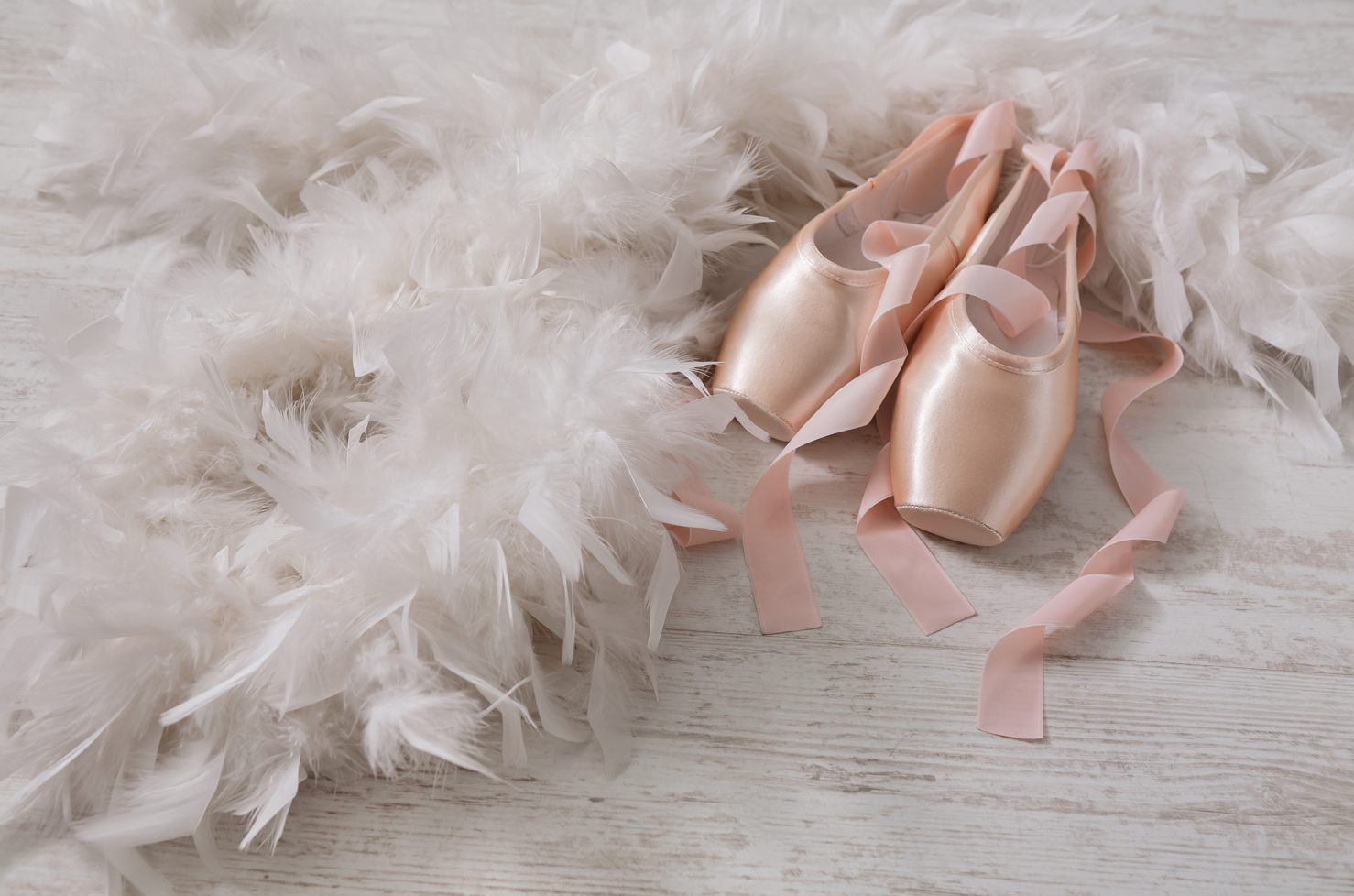 PRO TIP: Instead of sewing the elastic edge inside the shoes, you should sew outside to minimize irritation.
FAQs
What are ballet shoe soles made of?
The sole is a particular part of a ballet shoe. It needs to be made of smooth, soft, and flexible material to support ballerinas when they move. In general, the most common materials to make ballet shoe soles are leather, satin, and canvas.
What are ballet slippers called?
They are called pointe shoes. These shoes are designed explicitly for ballerinas to perform pointe techniques, which means they will dance with just the tips of their toes.
Do ballet slippers have left right?
The answer is probably no. Unlike other common types of shoes or boots, ballet shoes are made to fit ballerinas' left and right feet.
Can you dance ballet without ballet shoes?
Yes, you can. Nowadays, dancing barefoot is quite common in modern ballerinas. If you do not need to perform some unique and challenging techniques like pointe work, you can dance without ballet shoes.
Do ballerina shoes have wood in them?
No, they don't. In fact, ballet shoes are made of many layers of fabric or paper connected by flour paste. On the outside of ballet shoes, there will be some soft materials like satin.
What color are ballet slippers?
Well, the answer is up to you. You can purchase or make a pair of ballet shoes with whatever color you like. However, the most common and favored color of ballet slippers is pale pink.