In recent years, young rap artists have found a disturbing number of untimely fatalities. It is clear that the current state of affairs is very concerning; nonetheless, putting a complete end to these distressing occurrences will not be an easy task. Sadly, many prominent rappers pass away at a young age due to various causes, including sickness, suicide, and being murdered. Some of them aren't even 20 years old yet.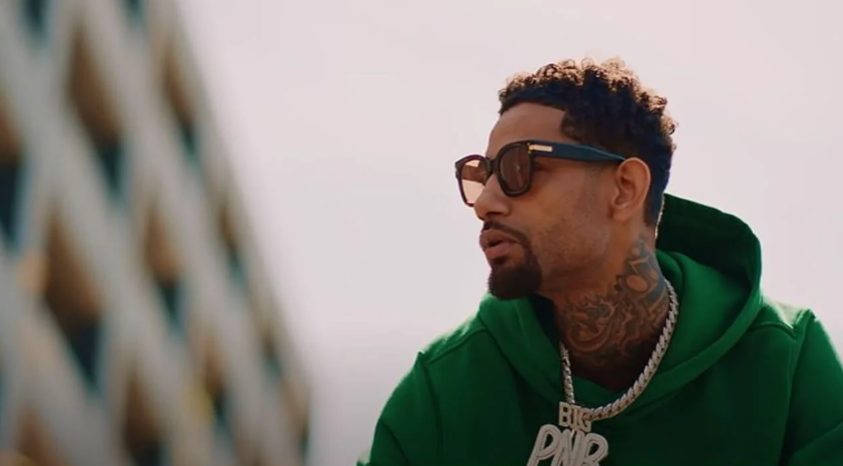 Many young rappers, like other artists, are subjected to a great deal of pressure because of their chosen career paths. When many rappers in the American hip-hop culture are involved in gangs or have ties to gangs, the pressures they face are multiplied, and so is the risk to their lives.
1. XXXTentacion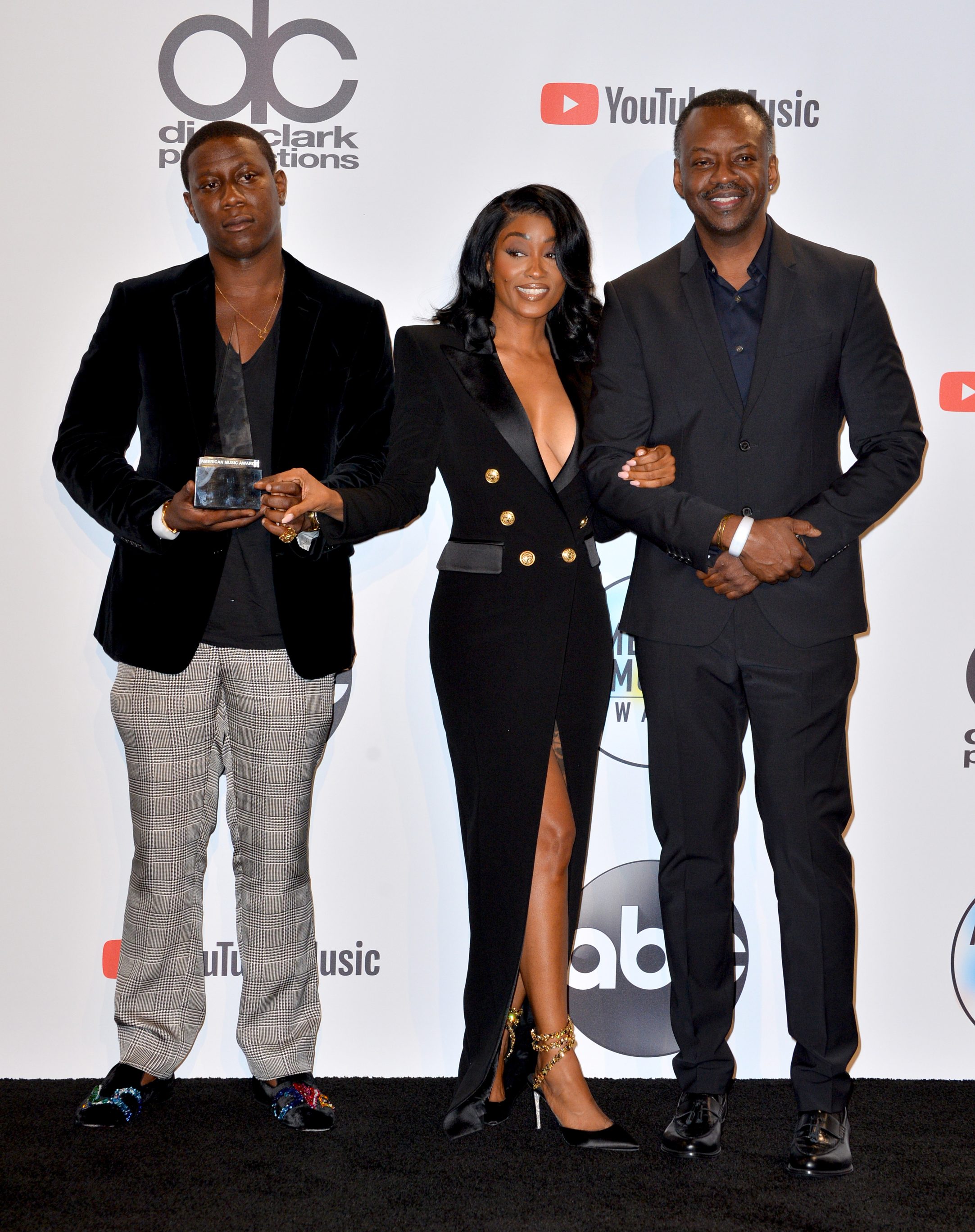 rapper XXXTentacion, whose real name was Jahseh Dwayne Ricardo Onfroy, passed away on June 18, 2018. He was an American rapper, singer, and songwriter known for his unique musical style and controversial persona. His untimely death at the age of 20 shocked the music community and his fans worldwide.
XXXTentacion was tragically killed in a shooting incident in Deerfield Beach, Florida, on June 18, 2018. The incident occurred in the afternoon when he was leaving a motorcycle dealership. As he was sitting in his car, two armed individuals approached him and attempted to rob him. During the robbery attempt, one of the assailants shot XXXTentacion multiple times. The suspects fled the scene in an SUV.
The rapper was quickly taken to a nearby hospital, but unfortunately, he was pronounced dead shortly after arriving. The news of his death sent shockwaves throughout the music industry and among his devoted fanbase, leading to an outpouring of grief and tributes.
The tragic and sudden loss of XXXTentacion deeply affected many people, and his music and influence continued to resonate even after his passing. He had a complex and troubled life, marked by legal issues and controversies, but he was also regarded as a talented artist who connected with his audience through his emotionally raw and introspective music.
In the aftermath of his death, four suspects were arrested in connection with the murder, and they faced charges related to the incident. The loss of XXXTentacion at such a young age left a void in the music world, and his legacy remains a subject of discussion and reflection.
2. Lil Peep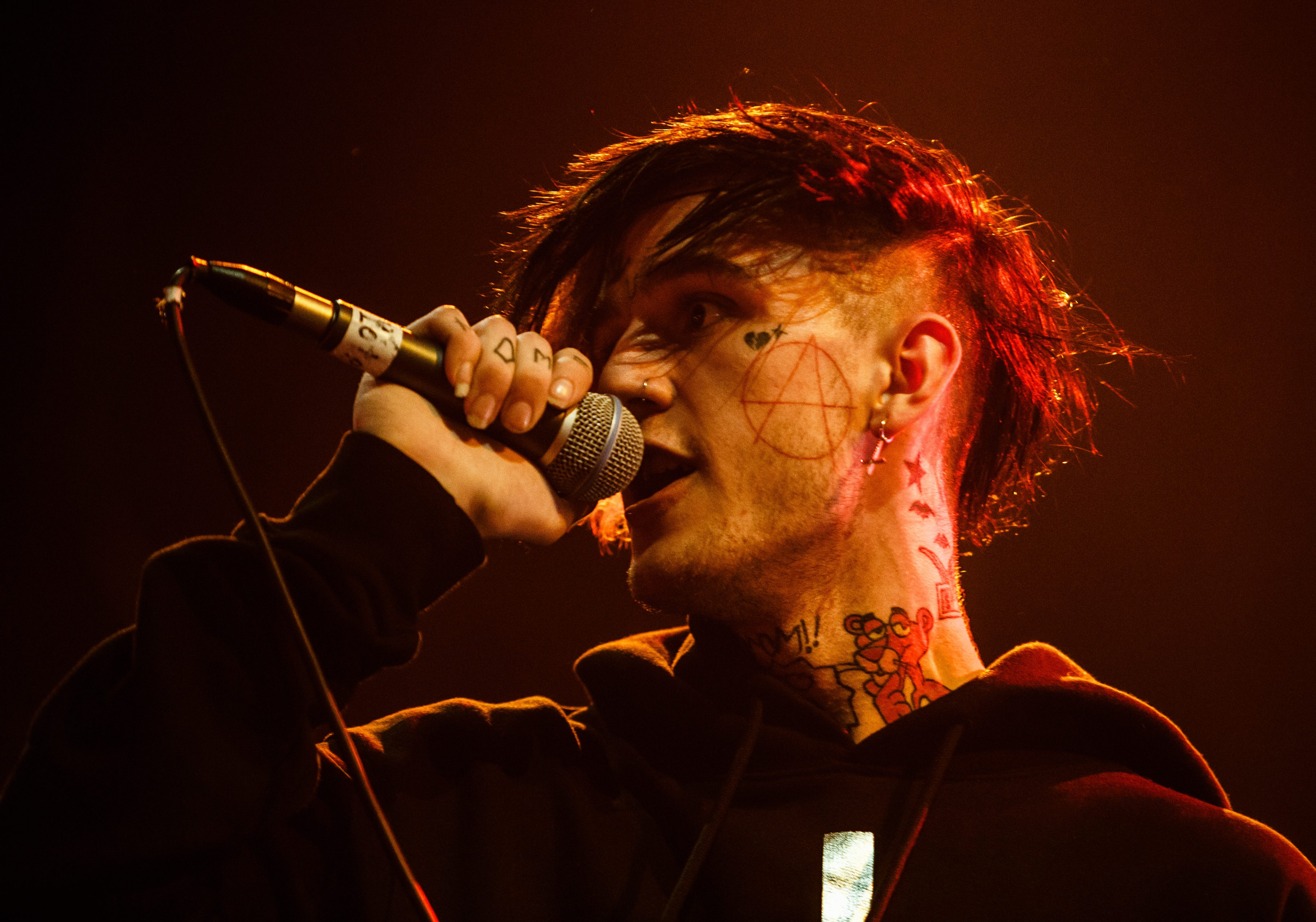 Lil Peep, whose real name was Gustav Elijah Åhr, was an American rapper, singer, and songwriter known for his unique blend of emo, alternative rock, and hip-hop music. He was born on November 1, 1996, in Allentown, Pennsylvania.
Tragically, Lil Peep passed away on November 15, 2017, at the young age of 21. He died of a drug overdose while on tour in Tucson, Arizona. The official cause of death was attributed to the combined toxic effects of fentanyl and alprazolam (Xanax). His untimely death shocked the music community and his dedicated fanbase, as he had been gaining increasing popularity for his emotionally charged and introspective music.
Lil Peep's struggles with substance abuse and mental health issues were often reflected in his lyrics, and his death raised important conversations about the challenges many young artists face in the music industry. He was open about his use of drugs in his music and on social media, and his passing served as a stark reminder of the dangers of drug abuse and the toll it can take on individuals' lives.
3. The Notorious B.I.G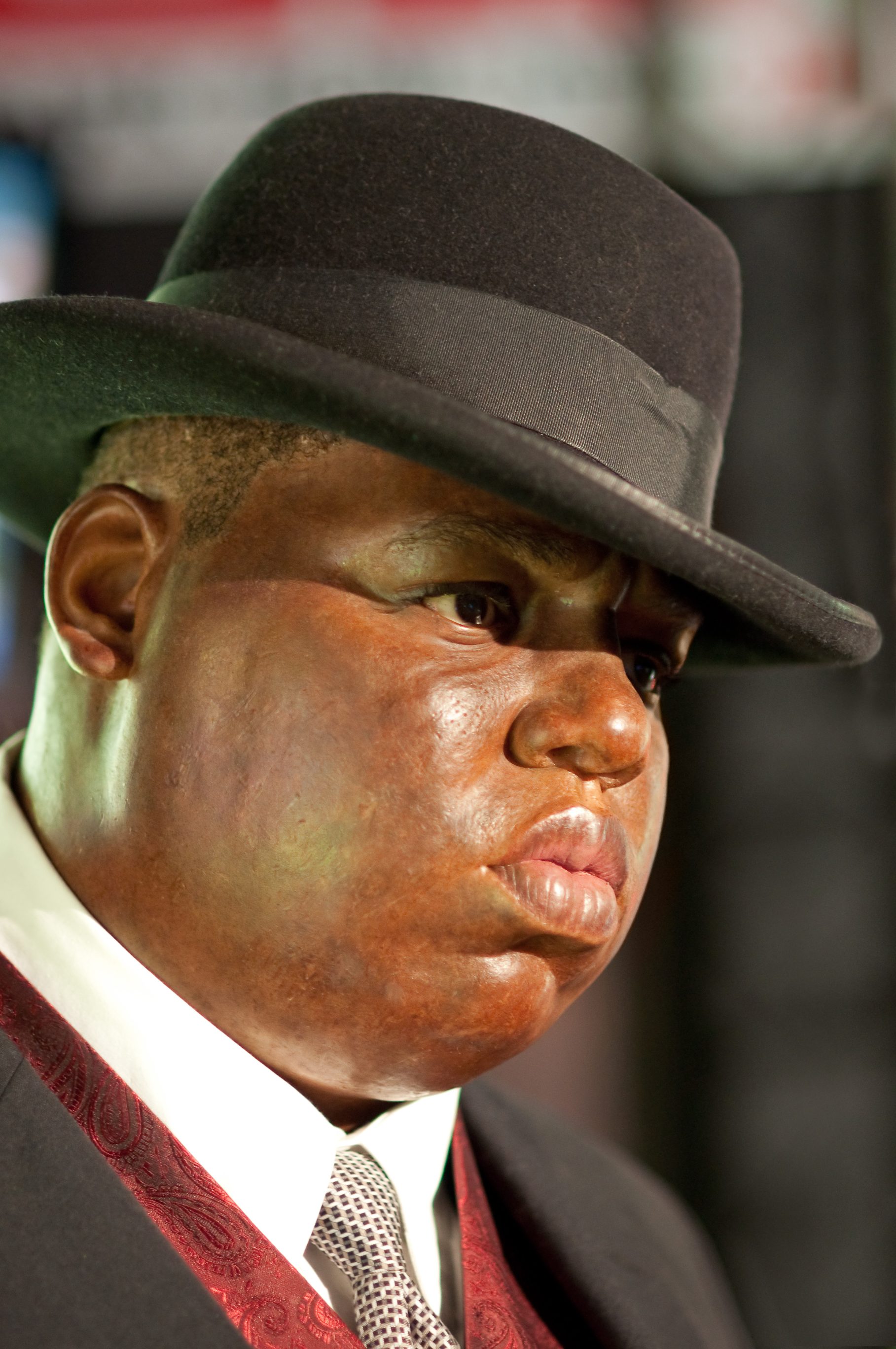 The death of The Notorious B.I.G. (Christopher Wallace) was a tragic event that occurred on March 9, 1997, in Los Angeles, California. He was 24 years old at the time of his assassination. The circumstances surrounding his murder were shrouded in controversy and speculation, and the case remained unsolved for many years.
Christopher Wallace had traveled to Los Angeles in February 1997 to promote his upcoming second studio album, "Life After Death," and to film a music video for its lead single, "Hypnotize." During a radio interview on March 5, he expressed concerns about his safety and revealed that he had hired security. He cited ongoing tensions in the East Coast-West Coast hip-hop feud and the murder of Tupac Shakur six months earlier as reasons for his increased security measures.
On March 7, Wallace received a mixed reaction from the audience while presenting an award at the 1997 Soul Train Music Awards. The night before his murder, on March 8, he attended an after-party at the Petersen Automotive Museum in Los Angeles. More than 1,000 people were present at the event, which was attended by various celebrities and members of the music industry.
In the early hours of March 9, 1997, at around 12:30 a.m., Wallace left the party with his entourage in two Chevrolet Suburbans to attend another after-party. At a red light on the corner of Wilshire Boulevard and South Fairfax Avenue, a dark-colored 1994–1996 Chevrolet Impala SS pulled up alongside Wallace's SUV. The driver of the Impala, a black male, rolled down his window, drew a 9 mm pistol, and fired at the SUV. Four bullets hit Wallace, and despite being rushed to Cedars-Sinai Medical Center and undergoing emergency surgery, he was pronounced dead at 1:15 a.m.
In 2006, Wallace's family filed a $400 million wrongful death lawsuit against the Los Angeles Police Department (LAPD), alleging that corrupt officers were responsible for his murder. The lawsuit claimed that Marion "Suge" Knight, the head of Death Row Records, orchestrated the killing in retaliation for Tupac Shakur's murder.
4. Tupac Shakur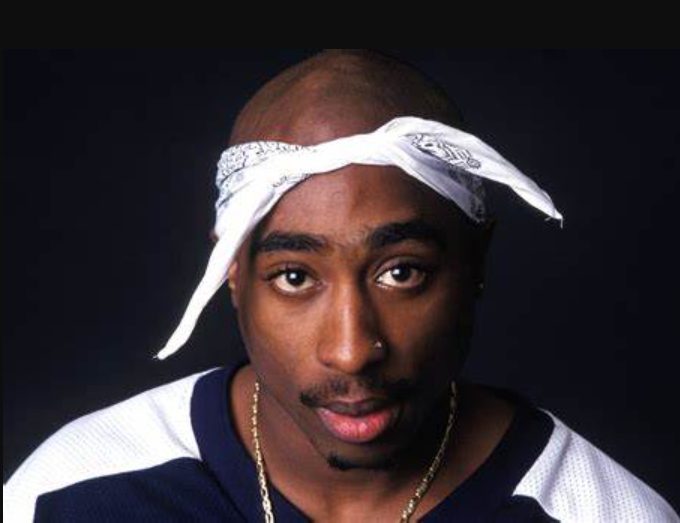 Tupac Shakur, an American rapper, was fatally shot on September 7, 1996, in a drive-by shooting in Las Vegas, Nevada. He was 25 years old at the time of his death. The shooting occurred at around 11:15 p.m. (PDT) when Tupac's car was stopped at a red light at East Flamingo Road and Koval Lane.
Tupac was struck by four bullets fired from a Glock pistol: two in the chest, one in the arm, and one in the thigh. He was rushed to the hospital and underwent emergency treatment, but unfortunately, he succumbed to his injuries and passed away six days later on September 13, 1996. The cause of death was respiratory failure, which led to cardiac arrest after the removal of his right lung. Doctors attempted to revive him, but the hemorrhaging was too severe, and his mother, Afeni Shakur, ultimately made the decision to cease medical treatment.
The events leading up to Tupac's shooting were surrounded by a feud between rival gangs. On the night of the shooting, Tupac attended a boxing match in Las Vegas with Marion "Suge" Knight, the head of Death Row Records. After the match, an altercation occurred between Tupac's entourage and members of a rival gang. This incident likely played a role in the subsequent shooting.
Following the shooting, the Las Vegas Police Department conducted an investigation, but the case remained unsolved for many years. Various theories and speculation arose regarding the motives behind the shooting, with some pointing to the ongoing rivalry between East Coast and West Coast hip-hop, and others suggesting possible gang involvement.
5. Mac Miller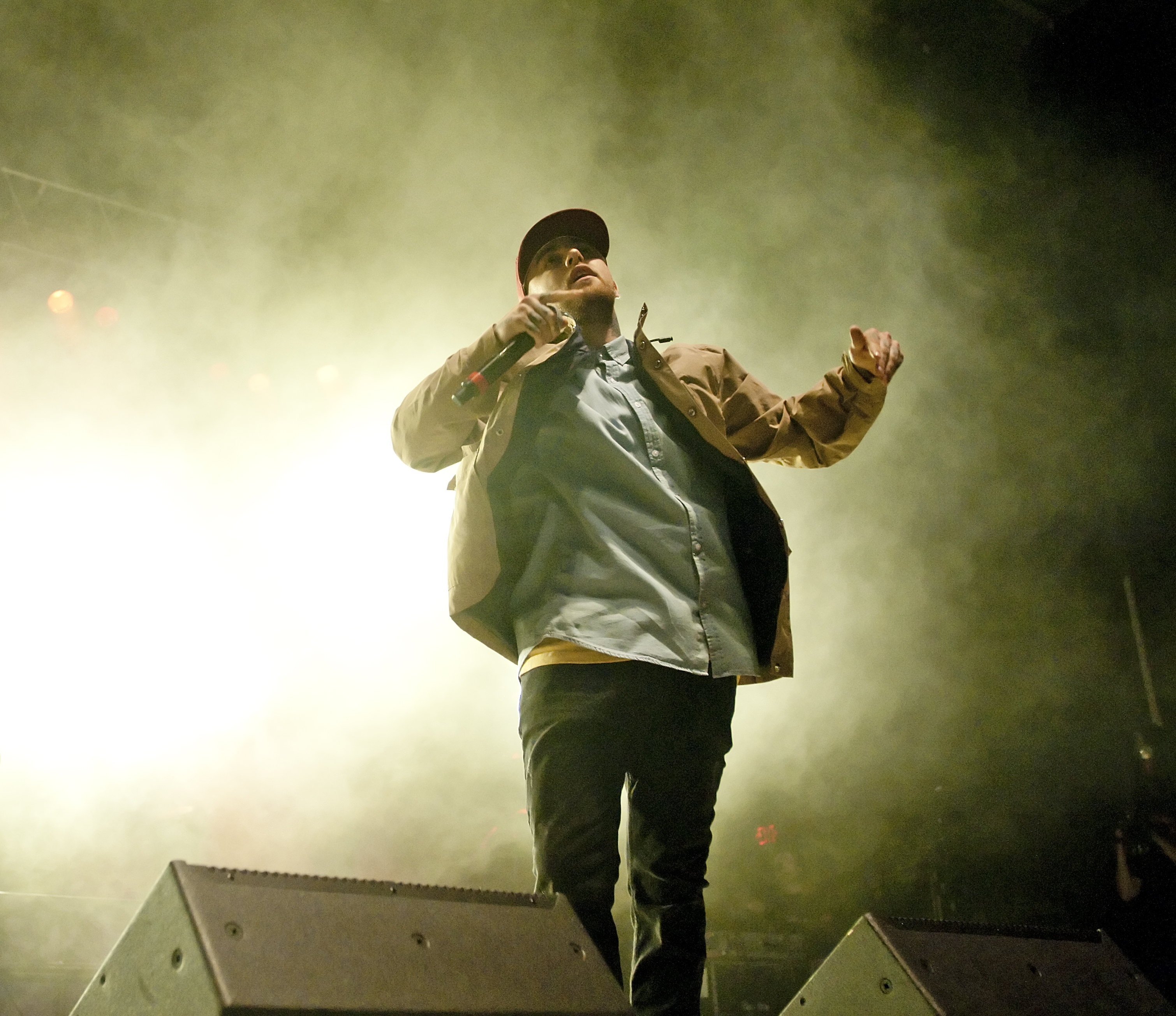 Mac Miller, whose real name was Malcolm James McCormick, was an American rapper, singer, and producer known for his introspective and honest music. He was born on January 19, 1992, in Pittsburgh, Pennsylvania.
Tragically, Mac Miller passed away on September 7, 2018, at the young age of 26. His death was a result of an accidental drug overdose. The toxicology report revealed that he had ingested a lethal combination of cocaine, fentanyl, and alcohol at his home.
Throughout his career, Mac Miller was open about his struggles with addiction and substance abuse, which he often referenced in his music. He candidly shared his battles with mental health issues and the challenges he faced in the spotlight as a musician. Despite these struggles, Mac Miller's talent and creativity were widely acknowledged and appreciated in the music industry.
Following his death, there was an outpouring of grief and tributes from fellow artists and fans alike, reflecting the impact he had on the music community. Many acknowledged his contributions to the hip-hop genre and praised him for his authenticity and vulnerability in his music.
6. Jimmy Wopo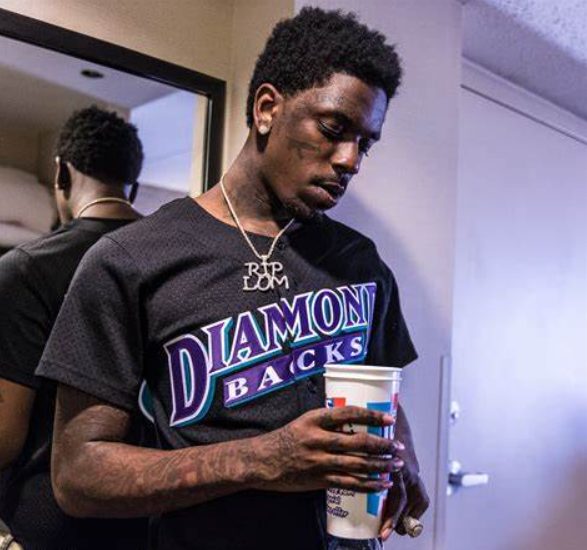 Jimmy Wopo, whose real name was Travon Smart, was an up-and-coming rapper from Pittsburgh, Pennsylvania. He was born on January 13, 1997, and tragically passed away on June 18, 2018, at the young age of 21.
On that fateful day, Wopo was shot along with another man inside a car in Pittsburgh's Hill District neighborhood. The vehicle had been struck multiple times and was found in the middle of the street. Both men were rushed to a local hospital, where Wopo later succumbed to his injuries. The other victim, who remains unidentified in the press release, was transported in stable condition.
Jimmy Wopo gained recognition and fame with his 2016 song "Elm Street," which vividly depicted life in his hometown. He had a strong passion for music from an early age and started rapping at the age of 7 to earn money from adults in the community. Despite facing challenges and attending multiple alternative schools, he persevered and honed his skills in music.
Many considered Wopo to be a rising star in the hip-hop world, and he was often compared to other successful Pittsburgh rappers like Wiz Khalifa and Mac Miller. These established artists paid tribute to him on social media after his untimely death, recognizing his talent and potential.
Prior to the shooting that claimed his life, Wopo had been shot twice before as a teenager. The experiences changed his perspective, as he realized the higher stakes involved and the responsibilities he had as a father. He was determined to make a name for himself in the music industry and had seen some success with his song "Walking Bomb."
Jimmy Wopo's death was a significant loss to the hip-hop community, and his fans mourned the passing of a promising young artist. His music and impact continue to be remembered, and he remains a symbol of the talent and potential that the music world lost far too soon.
7. Smoke Dawg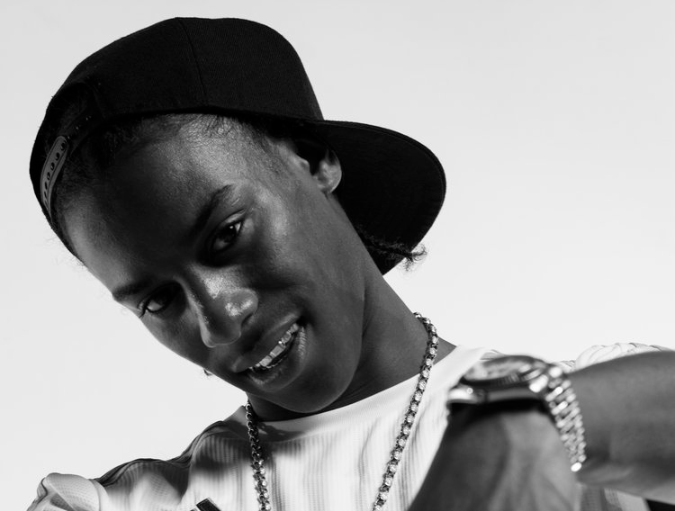 On June 30, 2018, a tragic shooting took place in Toronto, Canada, in the city's entertainment district. Two victims were killed, including Toronto rapper Jahvante Smart, known by his stage name Smoke Dawg, and Ernest Modekwe, a brand manager who was well-known in the city's hip-hop scene.
The accused, Abdulkadir Handule, was 22 years old at the time of the killings. He was later charged with two counts of first-degree murder, as well as aggravated assault and discharge of a firearm. Handule initially pleaded not guilty to the charges.
After a trial that began in November, a jury in Ontario Superior Court found Handule guilty of two counts of second-degree murder, as well as the other related charges. Second-degree murder in Canada carries a mandatory sentence of life imprisonment with no chance of parole for at least 10 years. The length of Handule's sentence before he becomes eligible for parole will be determined by Justice Brian O'Marra, who will also consider a recommendation from the jury.
Jahvante Smart, aka Smoke Dawg, was a rising star in the Toronto rap scene and had released his first single in 2015. He had also been part of rapper Drake's Boy Meets World tour. Ernest Modekwe, known as Kosi Modekwe, was described as a loving son and brother who worked hard to support his family and had a successful career as a brand manager.
The shootings sent shockwaves through the Toronto hip-hop community and were deeply mourned by fans and fellow artists alike. The tragedy highlighted the impact of gun violence and its devastating consequences on individuals, families, and communities. Handule's sentencing is scheduled for May 27, 2022.
8. PnB Rock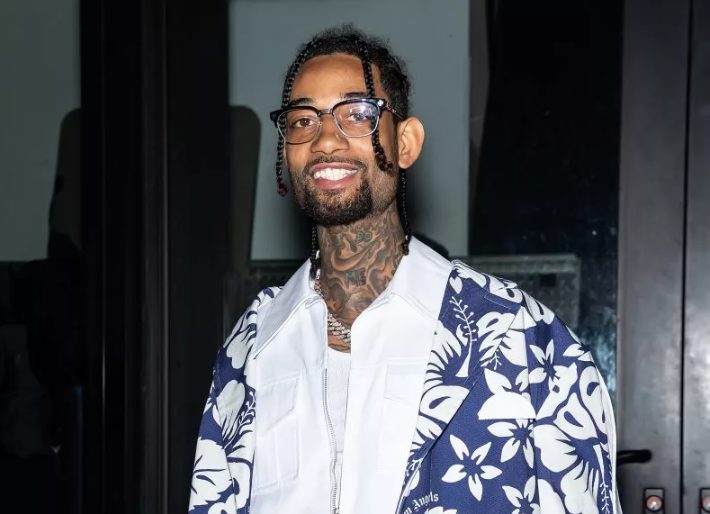 PnB Rock, whose real name was Rakim Hasheem Allen, tragically lost his life on September 12, 2018, in a shooting at a Roscoe's House of Chicken 'N Waffles restaurant in Los Angeles, California. He was 30 years old at the time of his death.
The rapper was having lunch with Stephanie Sibounheuang when the attack occurred. Stephanie later revealed on Instagram that PnB Rock had saved her life by throwing her under a table during the shooting. The incident led to a tense debate on social media regarding who was to blame for the tragedy.
The Los Angeles Police Department conducted an investigation, leading to the arrest of two individuals on September 27, 2018, in connection with PnB Rock's death. One of the suspects was a minor, who was booked on suspicion of murder. The other suspect was identified as Shauntel Trone, who was booked on suspicion of accessory to murder.
Another suspect, named Freddie Lee Trone, was identified by the police and they sought the public's help in finding him. Freddie Lee Trone was later arrested in Las Vegas on the charges related to the killing.
The death of PnB Rock, a rising rap and musical talent, deeply saddened his fans, friends, and colleagues in the music industry. Many expressed their grief and support for his family after the tragic incident. Unfortunately, there were also social media debates and discussions about the circumstances surrounding the shooting, with some blaming Stephanie Sibounheuang's social media post for potentially revealing their location to the killer.
In the aftermath of the shooting, PnB Rock's friends and fellow artists urged for love and support for his family rather than pointing fingers. Some rappers, like Kodak Black, made controversial remarks regarding the situation, which sparked further discussions on social media.
Prior to his death, PnB Rock had expressed concerns about being a target for crime due to his status as an entertainer. He mentioned how he had become more vigilant after an incident in Los Angeles where he and his family were tailed. The rapper was cautious about avoiding potentially dangerous situations and locations.
PnB Rock's untimely death was a loss to the music community, and his memory continues to be cherished by his fans and loved ones. The investigation and legal proceedings aimed to bring justice for his tragic passing.
9. JayDaYoungan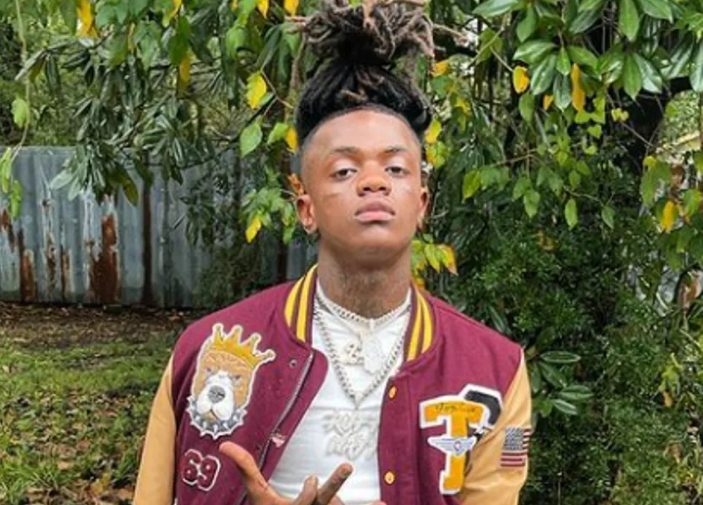 JayDaYoungan, real name Javorius Tykies Scott, was only 24 years old. On July 27, 2022, he was tragically killed in an ambush at his home in Bogalusa, Louisiana, United States. According to JayDaYoungan's father, Kenyatta Scott, the rapper and his father were sitting in the front yard of their home when a black truck pulled up, and three individuals with guns emerged from the vehicle. Scott and JayDaYoungan attempted to run inside the house to seek safety, but two more gunmen approached from the side of the property, and gunfire erupted.
In an attempt to defend himself and his son, Scott, who was also armed, fired back at the attackers. However, during the exchange of gunfire, Scott was shot twice in the arm, while JayDaYoungan was struck at least eight times. Both were taken to the hospital for medical treatment, but JayDaYoungan succumbed to his injuries and passed away despite undergoing surgery and losing a significant amount of blood.
According to JayDaYoungan's father, he believes that his son's murder was motivated by jealousy, as JayDaYoungan had achieved success and made it out of Bogalusa. He speculates that whoever was behind the shooting may have been envious of JayDaYoungan's accomplishments. He also mentioned that his son did not have any known feuds with anyone, and he does not believe the attack was gang-related. JayDaYoungan's father claims that his son did not know the gunmen involved in the ambush.
As of the provided information, the police have not identified the suspect or made any arrests, but they are investigating all possibilities for a motive, including gang involvement or potential retaliation.
In the wake of the tragic incident, JayDaYoungan's father asks that his son be remembered as a "good, humble, and respectful kid." The death of the young rapper was a shock to his family, friends, and fans, and the investigation into the circumstances surrounding his murder remains ongoing.
10. Trouble
On June 5, 2022, Atlanta rapper Trouble, whose real name was Mariel Semonte Orr, tragically lost his life after being shot at the Lake St James Apartment complex in Conyers, Rockdale County, Georgia, United States. He was 34 years old.
Deputies from the Rockdale County Sheriff's Office arrived at the scene around 3:20 am and found Trouble lying on the ground. He had been shot once in the chest and was pronounced dead on-site. According to reports, Trouble was visiting a female friend at the apartment complex when the shooting occurred.
As of the provided information, no arrests had been made at the time, but a warrant had been issued for a man named Jamichael Jones, who was allegedly involved in a "domestic situation" with the woman Trouble was visiting.
Trouble's music career began approximately a decade before his untimely death when he released his debut mixtape "December 17th" in 2011. Throughout his career, he collaborated with various prominent rappers and singers, including Yo Gotti, Waka Flocka Flame, Trae tha Truth, Lupe Fiasco, Young Thug, Quavo, Nard & B, Zaytoven, and Fetty Wap.
Following the news of his passing, Trouble's label Def Jam released a statement expressing condolences to his children, loved ones, and fans, describing him as a true voice for his city and an inspiration to the community he represented.
The news of Trouble's death shook many, and fans, fellow musicians, and music industry figures paid tribute to him on social media, expressing their grief and sharing fond memories of the late rapper.
11. J $tash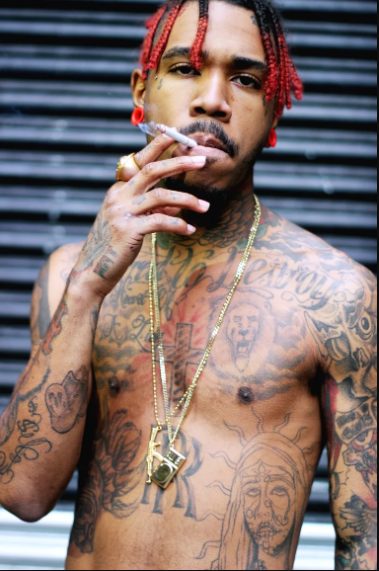 On January 1, 2022, rapper J $tash, whose real name was Justin Joseph, tragically died in a murder-suicide in Temple City, California, United States. According to reports, he allegedly murdered his girlfriend, Jeanette Gallegos, who was 27 years old, in front of her three children, and then took his own life with a self-inflicted gunshot wound.
Authorities from the Los Angeles County Sheriff's Department responded to a domestic violence call around 7:15 a.m. that day and discovered the bodies of J $tash and Jeanette Gallegos in the master bedroom of their home. Jeanette had sustained multiple gunshot wounds, while J $tash had an apparent self-inflicted gunshot wound.
The three children present in the home during the incident, ranging in age from 5 to 11, were fortunately unharmed and were quickly removed from the scene by deputies. The tragedy deeply affected the family, with Jeanette's sister starting a GoFundMe page to raise funds for her funeral and expressing their grief over the sudden loss.
J $tash was known for his music career, having released several mixtapes and an EP over the years. However, the focus of the news surrounding his death was on the heartbreaking event that unfolded in Temple City, leaving behind a devastating impact on the family and friends of both J $tash and Jeanette Gallegos.
12. Drakeo the Ruler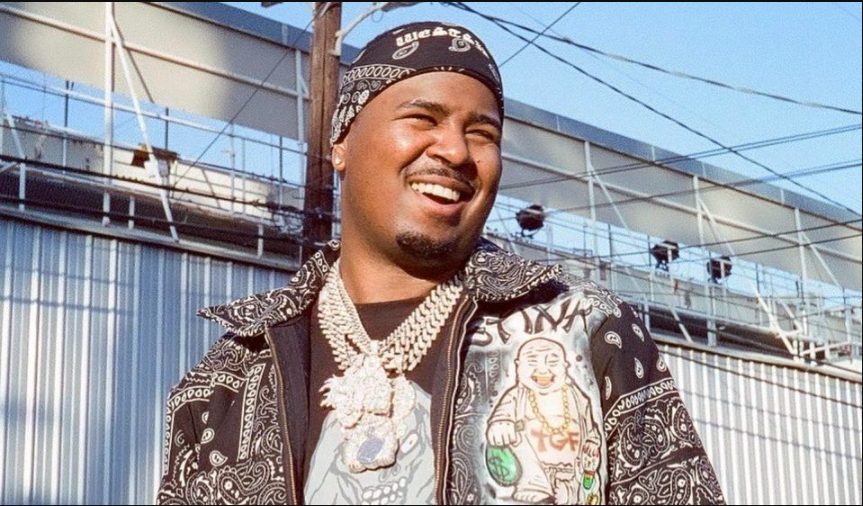 On December 19, 2021, influential Los Angeles rapper Drakeo the Ruler, whose real name was Darrell Caldwell, tragically died at the age of 28 following a reported stabbing backstage at the Once Upon a Time in LA festival, where he was scheduled to perform. The festival, held at Banc of California and Exposition Park, was canceled after the incident.
Drakeo the Ruler was known for his unique rap style and had a significant impact on the West Coast music scene. He had previously faced legal troubles and was released from prison in 2020 after being found not guilty of murder and attempted murder charges. During his time in jail, he released the critically acclaimed album "Thank You for Using GTL," which was recorded over the prison phone system.
In the wake of his death, there were outpourings of grief and tributes on social media from friends, industry collaborators, and fans. Drakeo's mother, Darrylene Corniel, expressed her grief and stated her intention to sue over the alleged lack of security at the festival, believing it contributed to her son's death.
The news of Drakeo's passing shocked and saddened the music community, and his contributions to the rap genre were widely recognized and celebrated.
13. Adam Yauch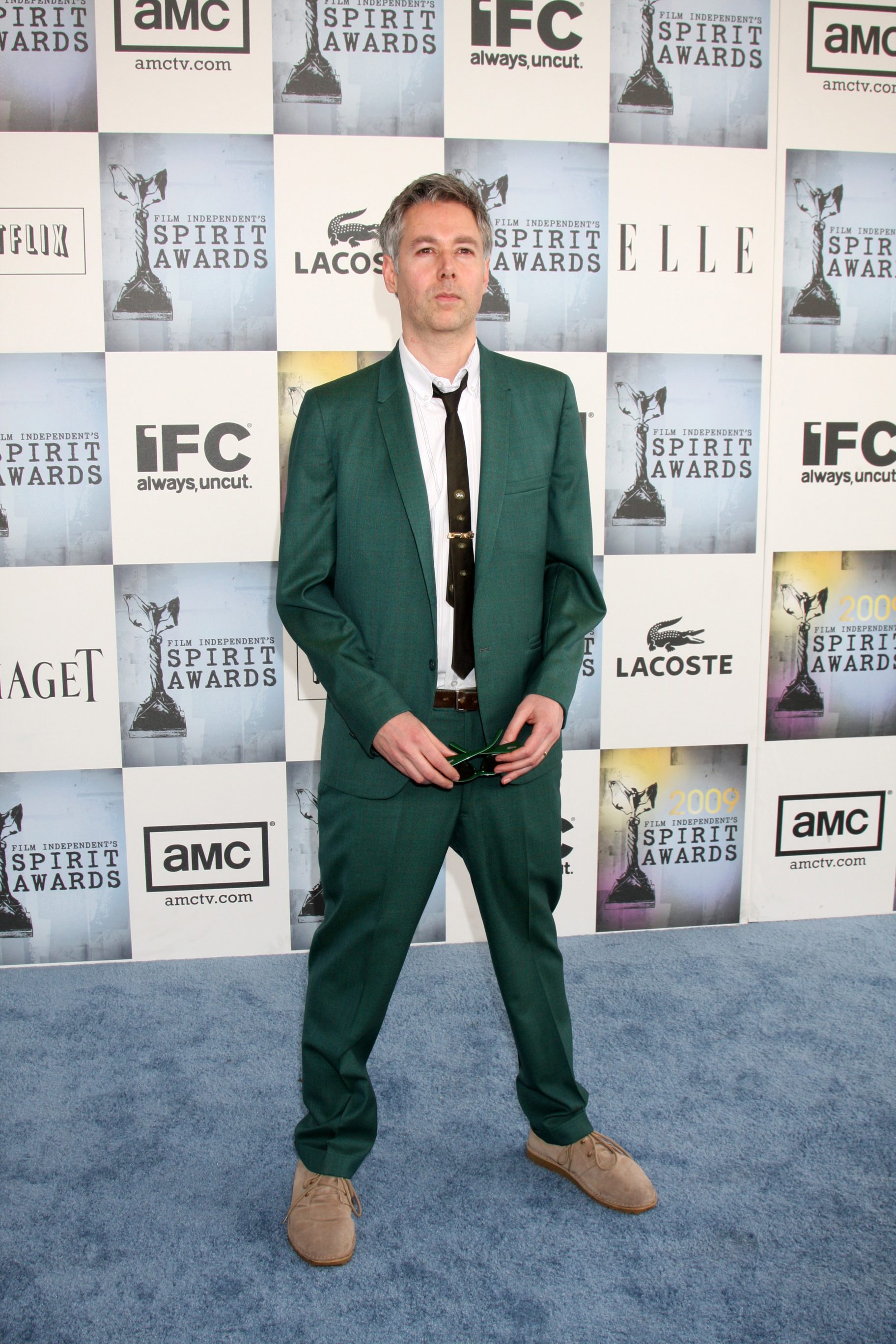 Adam Yauch, also known as MCA, was a founding member of the iconic hip-hop group Beastie Boys. He tragically passed away on May 4, 2012, at the age of 47 in Manhattan, New York, United States. In July 2009, Yauch was diagnosed with cancer in his parotid gland and lymph node, leading to the delay of the release of the Beastie Boys' album "Hot Sauce Committee Pt. 1." He underwent surgery and radiation therapy for the cancer, and the album was eventually released as "Hot Sauce Committee Part Two" in 2011. Unfortunately, the illness also forced the cancellation of the planned tour for the album, and Yauch was unable to appear in the music videos.
In the wake of his diagnosis, Adam Yauch became a vegan on the advice of his doctors and remained optimistic about his prognosis, describing the cancer as "very treatable."
Adam Yauch's death was met with widespread mourning and tributes from fans and fellow musicians worldwide. In his will, Yauch left instructions that his music could not be used in advertising, expressing his desire to prevent the commercial use of his artistic work. However, the legal validity of such an instruction has been a subject of debate.
In honor of his contributions to the community, on May 3, 2013, the Palmetto Playground in Brooklyn Heights was renamed Adam Yauch Park, serving as a lasting tribute to his legacy. Adam Yauch's impact on the music industry and his dedication to artistic integrity continue to be remembered and celebrated by fans and fellow artists alike.
14. Young Dolph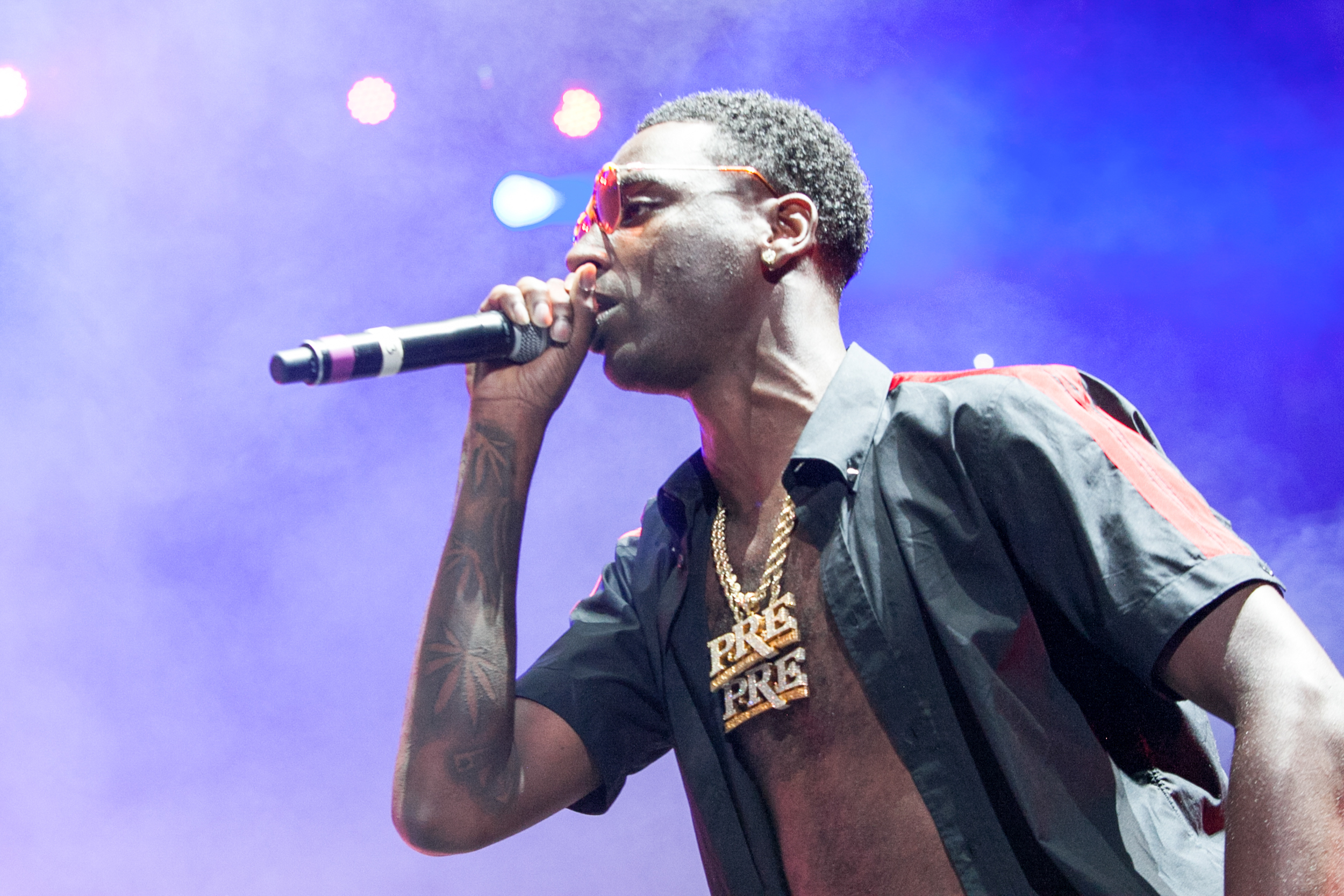 Young Dolph, whose real name was Adolph Robert Thornton Jr., was a prominent rapper known for his contributions to the hip-hop community and his philanthropic efforts. Unfortunately, he tragically lost his life on November 17, 2021, in a drive-by shooting in Memphis, Tennessee.
The autopsy report revealed that Young Dolph died from multiple gunshot wounds to the head, neck, and torso, with a total of 22 gunshot wounds, leading to the determination of his death as a homicide.
At the time of the shooting, Young Dolph was visiting Makeda's Homemade Butter Cookies in South Memphis. He was in the city for his annual Thanksgiving giveaway, during which he planned to hand out turkeys in his old neighborhood. The news of his passing shocked the rap community, and many artists and fans expressed their condolences and grief on social media.
Young Dolph was known not only for his music but also for his philanthropy and community involvement. He regularly donated turkeys to families in need during Thanksgiving and mentored students at his alma mater, Hamilton High School.
15. Lil Marlo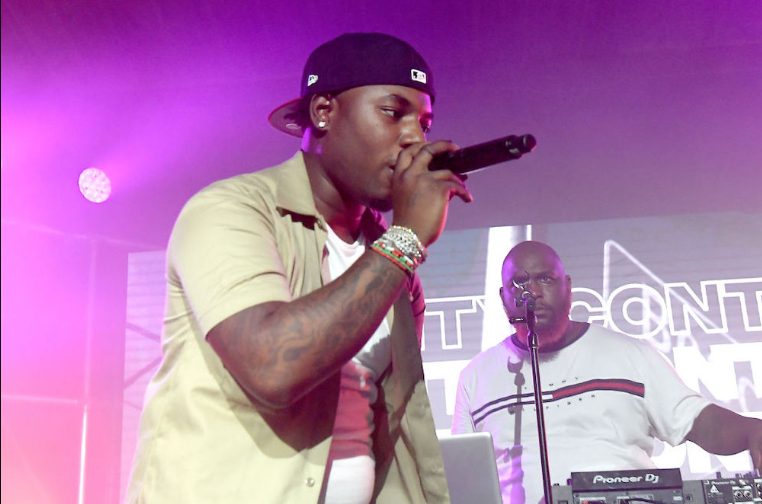 Rudolph Johnson, known as Marlo, was an up-and-coming rapper from Atlanta, who had garnered attention and respect within the rap community for his distinct style and hyperlocal street tales. Despite remaining an underground figure, he had significant connections in the music industry and had signed with Quality Control Music, the same label that had produced stars like Migos and Lil Yachty.
Marlo's life was tragically cut short when he was shot and killed in a drive-by shooting in Atlanta on November 17, 2021. The police responded to a single-vehicle accident and discovered Marlo deceased with gunshot wounds, leading them to believe he was the intended target of the shooting.
Born and raised in one of Atlanta's most notorious and crime-ridden housing projects, Marlo used his music to share stories of surviving in a challenging environment and witnessing violence and drug dealing from a young age. He aimed to escape the streets through his music and had plans to give back to his community through his annual Thanksgiving giveaway.
His untimely death sent shockwaves through the rap community, and many fellow artists expressed their condolences and grief on social media. Marlo is survived by his mother, cousin, and two sons. His passing left a void in the music world, and his potential and talent will be deeply missed.
16. Tray Savage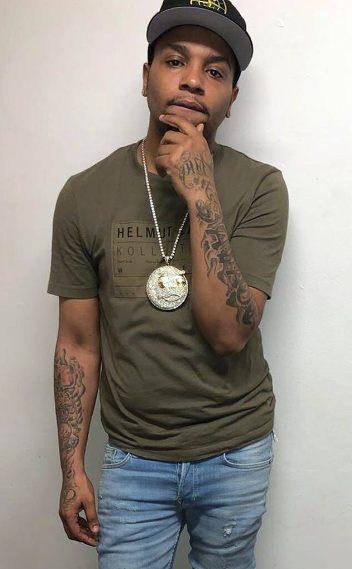 Tray Savage, whose birth name was Kentray Young, was a Chicago rapper known for his association with Chief Keef and being part of Keef's Glo Gang of recording artists. On June 19, 2020, the 26-year-old rapper was tragically shot to death while driving in the Chatham neighborhood on the South Side of Chicago.
After dropping off his girlfriend in the 8100 block of South Evans Avenue, Savage was shot in the neck and shoulder. Despite being wounded, he continued to drive, causing him to collide with three other cars. His girlfriend rushed to the car and pulled him from the driver's seat, but Savage succumbed to his injuries. He was taken to the University of Chicago Medical Center, where he was pronounced dead.
The Cook County medical examiner's office ruled his death as a homicide, with the cause of death being gunshot wounds. No one has been arrested in connection with the shooting, and investigations are being carried out by Area Two detectives.
Savage was known for his collaborations with Chief Keef and his hard-hitting street anthems that resonated with fans. His passing was a significant loss to the Chicago rap community, and he is remembered for his contributions to the genre.
17. Fred the Godson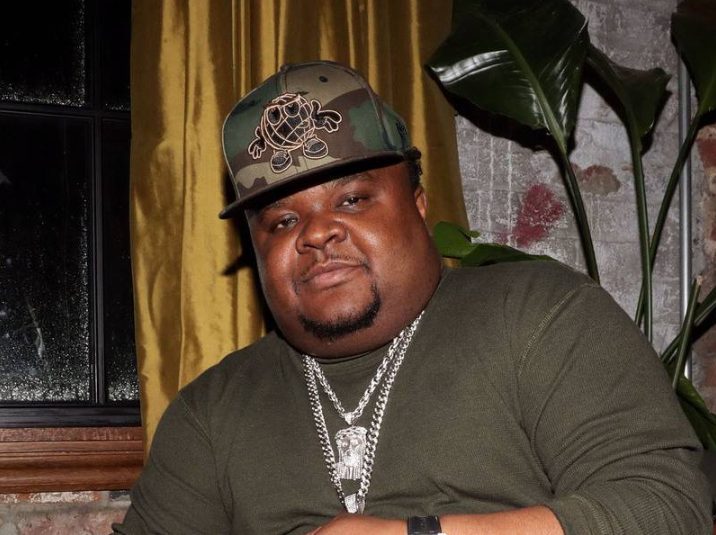 Fred the Godson, whose real name was Fredrick Thomas, was a talented rapper from New York City. He tragically passed away at the age of 35 on April 23, 2020, due to complications from COVID-19. The news of his death was confirmed by his friend DJ Self and collaborator Jaquae.
Fred the Godson was a member of XXL's 2011 Freshman class, which highlighted promising up-and-coming hip-hop artists. Known for his exemplary wordplay and smooth delivery, he garnered praise and recognition for his talent. In 2012, he released the mixtape "City of God," hosted by DJ Drama, featuring collaborations with artists like Diddy, Pusha T, and Raekwon.
Before his passing, Fred the Godson shared his battle with COVID-19 on social media, posting a photo of himself using supplemental oxygen. Despite his optimistic partner's belief that he was getting better, he ultimately succumbed to the virus.
18. Pop Smoke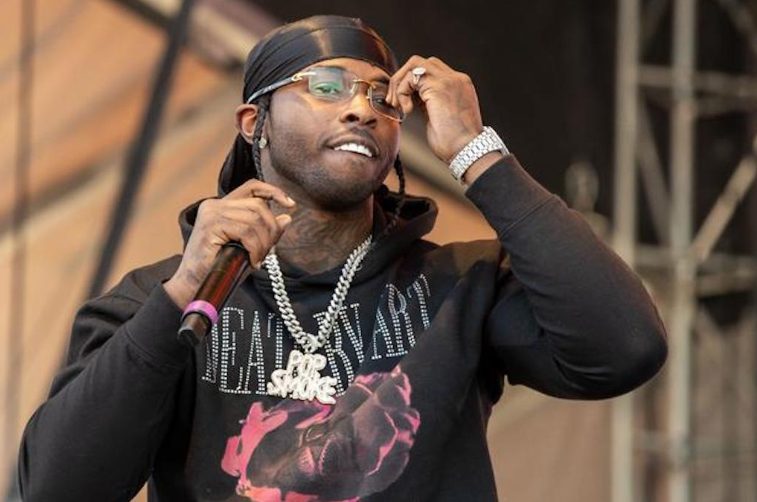 It's a tragic and disturbing event. Pop Smoke, whose real name was Bashar Barakah Jackson, was a rising star in the world of rap before his life was cut short in a home invasion on February 19, 2020, in Los Angeles. The incident involved a group of individuals, one of whom was a 15-year-old boy at the time.
The 15-year-old, who is now 18 years old, confessed to first-degree murder charges in the death of Pop Smoke. He also admitted to a home-invasion robbery charge and an allegation that he personally and intentionally discharged a firearm during the crime. As he was charged as a juvenile, he could be incarcerated in a state juvenile facility until he turns 25.
Three other individuals were also charged in connection with the murder. One was a juvenile defendant who was a minor at the time of the crime, and the other two were Corey Walker and Keandre Rodgers, who were 19 and 18 years old, respectively. The media has been barred from identifying the juvenile defendants.
The court proceedings have revealed that the defendants broke into Pop Smoke's rental home in Hollywood Hills, where he was staying during his trip to Los Angeles. They confronted him in his bedroom, and during the confrontation, the 15-year-old boy pistol-whipped and fatally shot the rapper before they made off with his valuable watch.
This event shook the music industry and fans of Pop Smoke alike, as he was a talented young artist with a promising future. The loss of his life in such a violent and senseless manner has left a lasting impact on the community.
19. Juice WRLD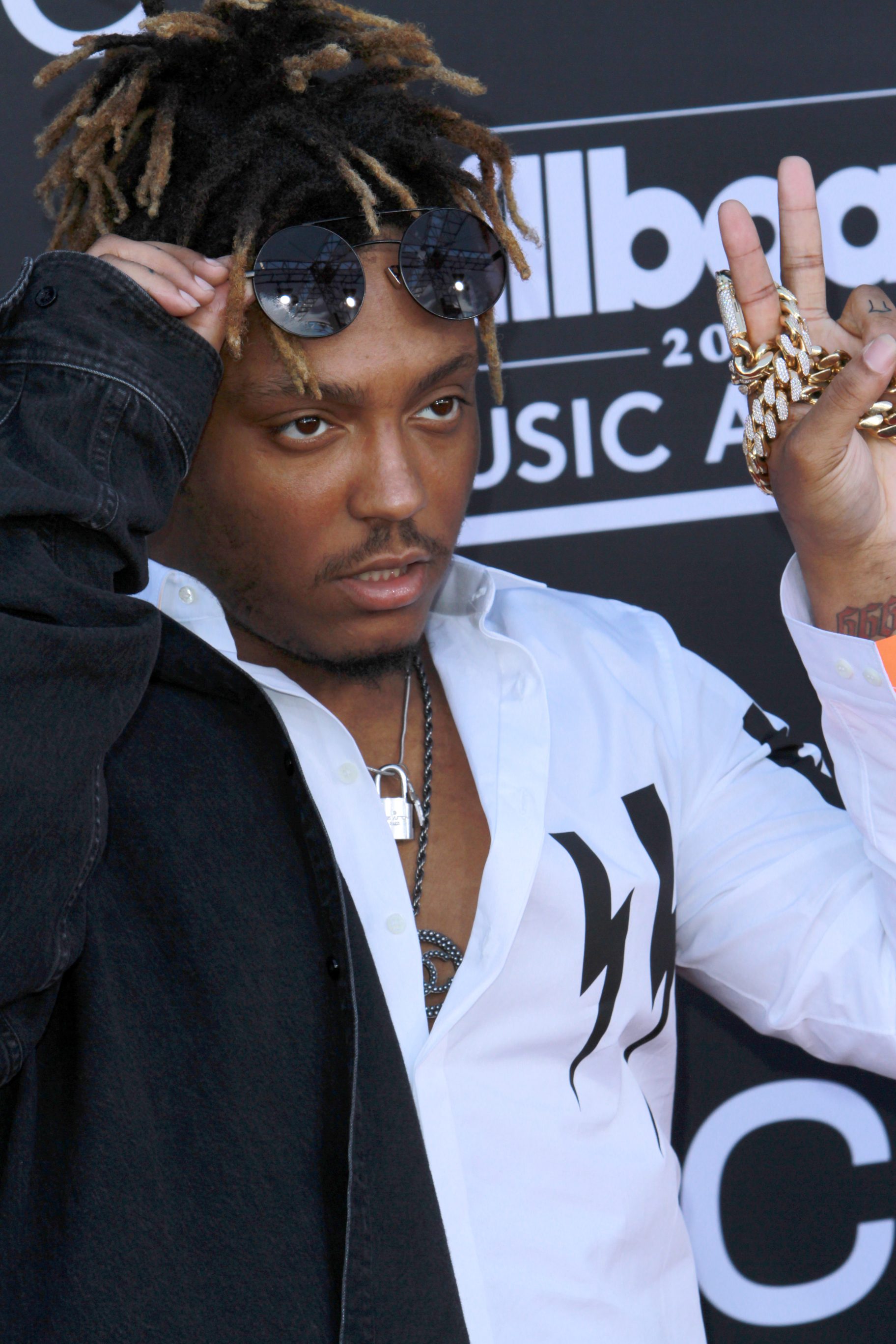 Juice WRLD, whose real name was Jarad A. Higgins, tragically passed away on December 8, 2019, at the age of 21. He suffered from an unknown medical emergency shortly after landing at Chicago's Midway International Airport and was rushed to Advocate Christ Medical Center in Oak Lawn, Illinois. Despite efforts to stabilize him, he was pronounced dead at around 3:15 a.m.
On January 22, after a thorough investigation, the Cook County Medical Examiner's Office revealed that Juice WRLD's death was the result of an accidental overdose of oxycodone and codeine. The medical emergency that he experienced upon landing was initially described as a seizure and a heart attack. According to reports, federal agents were searching his private plane for contraband material when Juice WRLD started convulsing. An agent administered the opioid antidote Narcan, but unfortunately, he could not be saved.
TMZ sources allege that Juice WRLD swallowed multiple Percocet pills in an attempt to hide them from the federal agents who were searching the plane. His associates told local law enforcement that he had recently become addicted to Percocet. The rapper had been open about his struggles with drug addiction and had expressed his desire to stop abusing codeine.
The Feds were searching Juice WRLD's private plane because they suspected they would find contraband material. The pilot had alerted authorities about members of Juice WRLD's entourage carrying guns. During the search, over 70 pounds of vacuum-sealed marijuana, prescription codeine cough syrup, and firearms were discovered on the plane.
Juice WRLD's family acknowledged his battle with drug dependency and released a statement expressing their grief and hoping that his legacy and music would help others facing similar challenges.
The Kid Laroi, a friend and collaborator of Juice WRLD's who was with him during the medical emergency, opened up about the incident in the HBO Max documentary "Into the Abyss." Laroi described the grim scene and the moments leading up to Juice WRLD's passing, shedding light on the severity of the situation.
20. Nipsey Hussle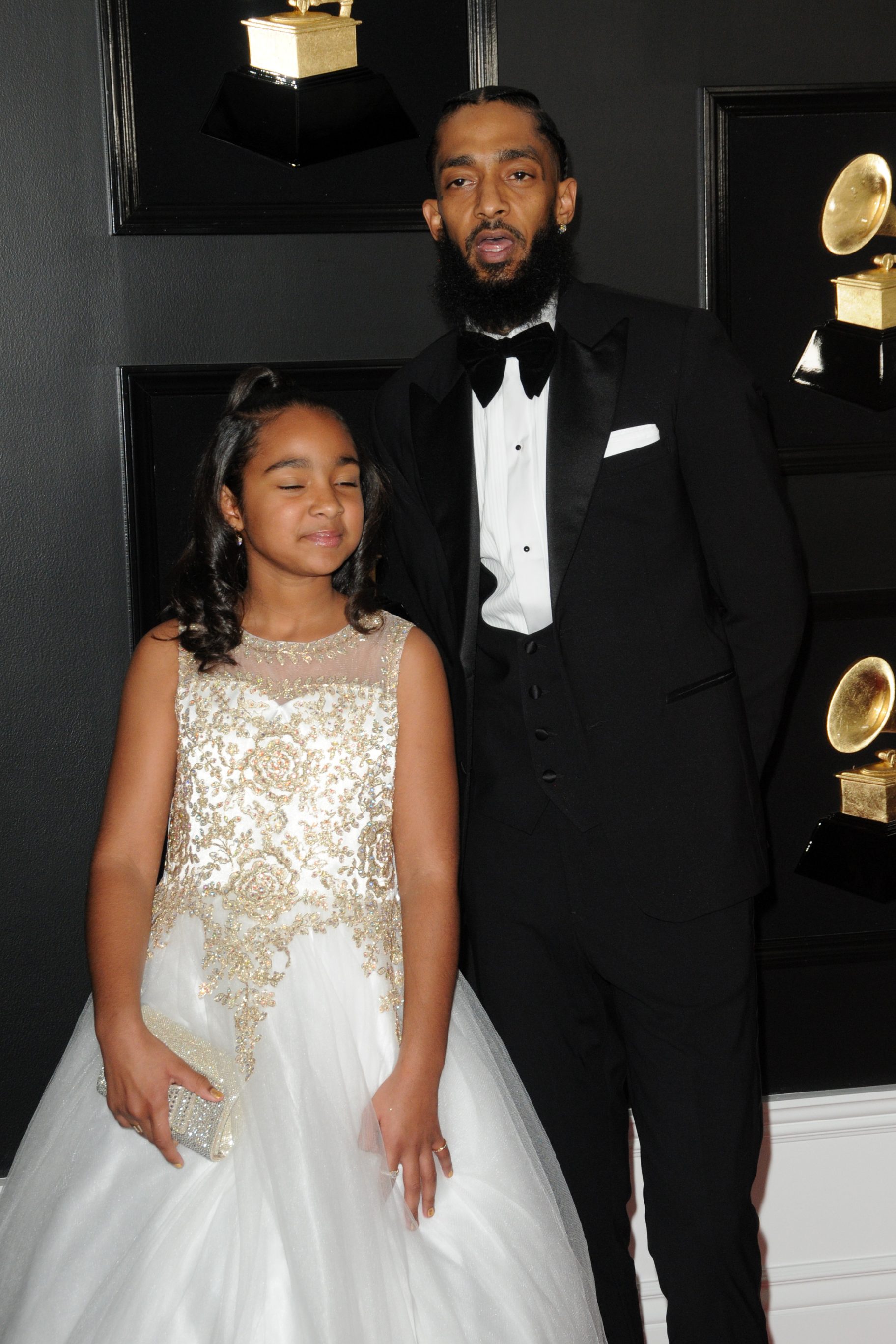 Nipsey Hussle, whose real name was Ermias Asghedom, was a prominent rapper and community activist who was tragically shot and killed on March 31, 2019, in the parking lot of his store, Marathon Clothing, in South Central Los Angeles. He was 33 years old at the time of his death.
The shooting resulted in Nipsey Hussle being shot at least 10 times and kicked in the head. He was transported to a nearby hospital along with two others who were wounded in the incident, but he was pronounced dead at 3:55 p.m. The suspect in the shooting was identified as Eric Ronald Holder Jr., who was later arrested by the Los Angeles Police Department and indicted on multiple charges, including first-degree murder.
Nipsey Hussle's death sent shockwaves through the music community and beyond. His memorial service was held at the Staples Center in Los Angeles, where numerous celebrities and fans gathered to pay their respects. Former President Barack Obama also praised Nipsey Hussle for his work in the community and his positive impact on the neighborhood where he grew up.
Following his death, there were numerous memorials, murals, and tributes dedicated to Nipsey Hussle throughout Los Angeles and beyond. The City of Los Angeles renamed the intersection of Slauson Avenue and Crenshaw Boulevard near Marathon Clothing to "Ermias 'Nipsey Hussle' Asghedom Square" in his honor. The peacemaking efforts between gangs, inspired by his death, aimed to curtail violence in the community.
His legacy also inspired the formation of the Marathon Book Club, which reads books that Nipsey Hussle mentioned in interviews and motivational messages. Additionally, various artists released tribute songs dedicated to him, and Puma released the Marathon Clothing collection with proceeds going to the Neighborhood 'Nip' Foundation.
The impact of Nipsey Hussle's life and his tragic death continues to be felt, and he is remembered as not just a talented rapper but also a community leader who inspired positive change in his neighborhood.