Foremost, the first thing to put in mind when traveling to Punta Cana in the Dominican Republic is forbidden to forget a bathing suit, a pair of sunglasses, and loose and comfortable clothes, preferably in natural fiber. You cannot neglect a pair of Bermuda shorts and abundant comfortable T-shirts. You can then wear them in a moment of relaxation, letting yourself be caressed by the lullaby of the palm trees, under the moonlight of the tropics.
Here is an essential list of what to wear in Punta Cana for you to ponder:
Hats
Hair accessories
2 swimsuits
Cute Sunglasses
Sandals
Rain jacket
Hiking or athletic shoes
Dress Shoes, Sneakers
Sunscreen
Tote Bag
Cover-ups
Portable charger
Headphone
Power adaptors
Selfie Stick
Bug spray
The Dress Code in Punta Cana
The average annual temperature ranges between 18 degrees Celsius and 27 degrees Celsius. August is the hottest and most sultry month, while in January the temperatures are pleasant. For all the time in Punta Cana, the tourist flow is very high. There are two rainy seasons on the northern coast from October to May, while in the southern part of the island, it runs from May to October.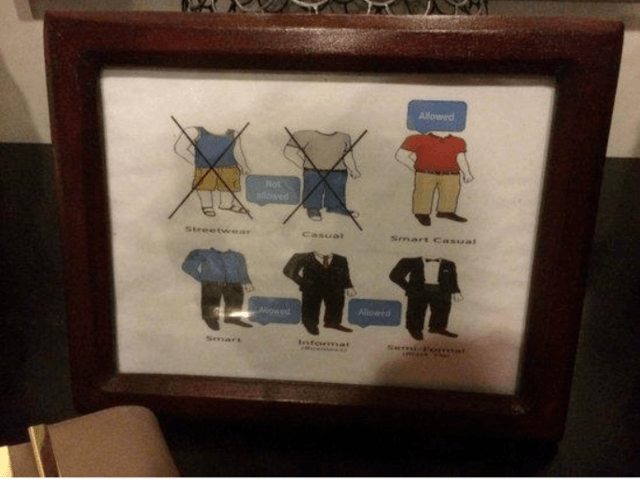 Ultimately, if you are planning a trip across the country, always bring a raincoat and umbrella! The months of June, July, August, and September are not recommended, because they are the hottest and there is a risk of hurricanes. For suntan lovers, remember that you are in the Caribbean, dermatologists strongly advise against exposing yourself to the sun between 11 and 14, also suggesting that you tan gradually, protecting yourself with sunscreen, hats, and sunglasses.
In these hours, when the sun is so hot, do as the real Dominicans do. You can take a nap after lunch. We strongly recommend that those who have time let themselves be lulled by the swing of a hammock for ten or fifteen minutes after lunch. So, you can understand why it is so difficult for the islanders to give up this habit.
For those who by chance are in Santo Domingo and prefer to take a walk to help digestion, we suggest visiting the colonial area of ​​the capital. You will realize the historical heritage that the city of Santo Domingo still preserves today and gives to tourists with its legendary monuments. The ancient streets of the first city of the New World will be at your complete disposal.
For cooler evenings (November to February), a linen jacket will be enough for the ladies to cover themselves. When visiting the mountain areas, it is advisable to bring a light jacket. As already mentioned, a raincoat is always best to take with you. Another thing that you absolutely must not forget is a camera or a video camera. The colonial area of ​​the capital offers unrepeatable scenes, balconies in bloom, and enchanting views. They offer extraordinary effects with strong contrasts. The Dominican Republic also honors its visitors with an extraordinary light show. It has inspired photography and brush artists that can be captured as an indelible memory of the island.
What Not To Wear In Punta Cana?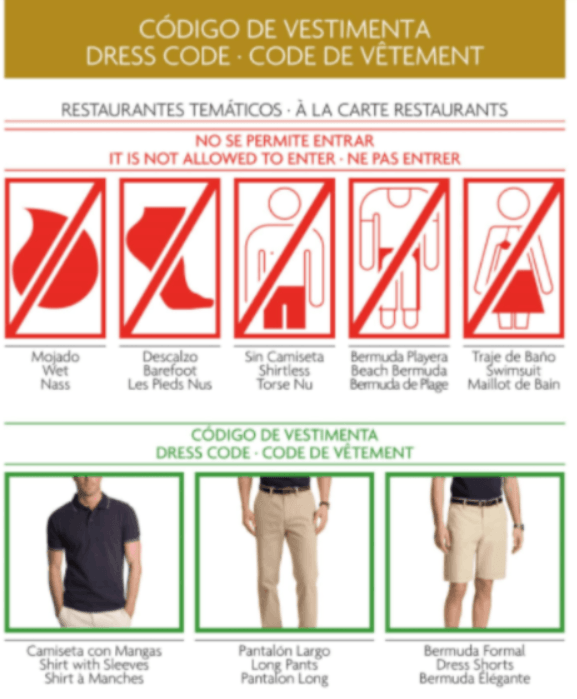 The cost of a Hawaiian shirt with the wording "Dominican Republic" or "Punta Cana" is 800 pesos as a maximum. However, Dominicus asked you for 1800. In the "Parque Central" of "La Romana", they can ask you for 2600.
Here, you can have your shirts made at your home. In Parque Central, there are two enormous warehouses wherein each one sells hundreds of skeins of cloth. If you stay for many days or weeks near "La Romana" as there is also a tailor near Parque Central, specialized in work clothes, T-shirts, trousers, and school clothes. With them, you can agree on the price. And if you know how to do it, with 800 pesos he will give you the "Hawaiian" shirt with a pocket, made by him.
So, in Punta Cana, you should not wear any expensive clothes. Otherwise, you can easily purchase any local clothes nearby in manufacturing plants.
What To Wear To Dinner In Punta Cana?
Usually, when receiving an invitation to a buffet party in Punta Cana, the girls will spin their thoughts towards luxurious dresses and dresses in their wardrobe. For large parties, the choice of costumes will become more sophisticated because they will meet color standards and ensure elegance.
The advice for you would choose an outfit that represents your best aesthetic but still make sure that you are completely comfortable. So, how to dress both beautifully and conveniently when going to the upcoming buffet party?
Depending on the occasion and the venue, choose the right outfit. But if you talk about the buffet, what should you wear when going to the buffet so that the more comfortable the better. For normal eateries and festivals with close friends, you can let go of very dynamic outfits.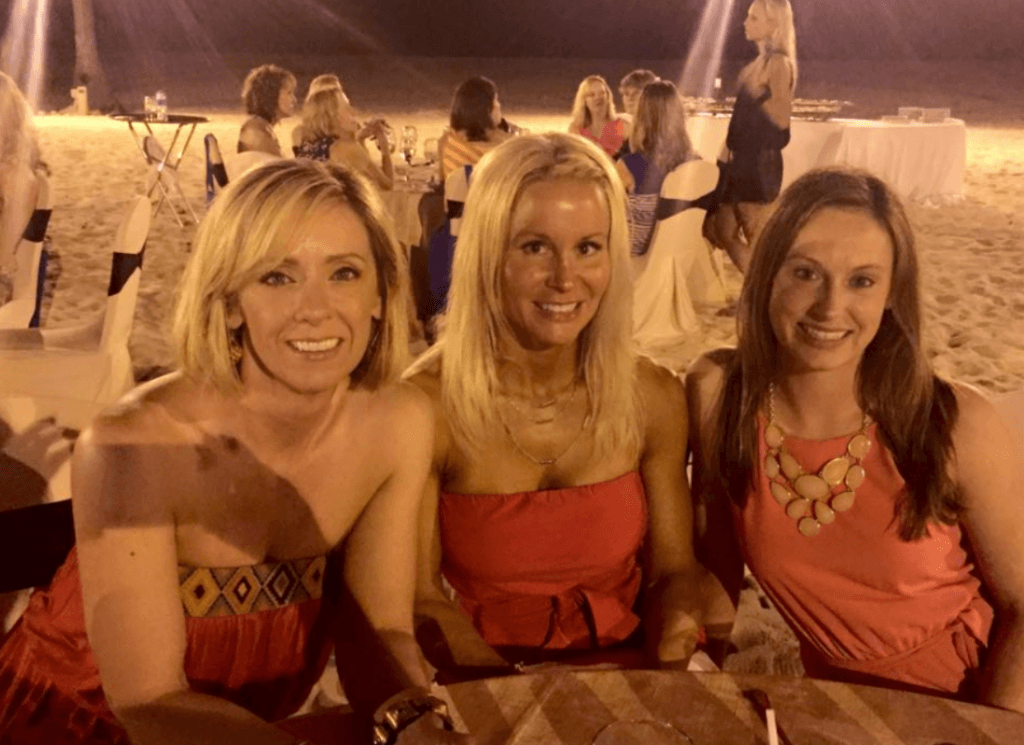 As for special occasions such as company parties or dining at 4-star or 5-star buffet restaurants, it is necessary to dress politely like a T-shirt inside with an outer jacket or dresses, a wide dress.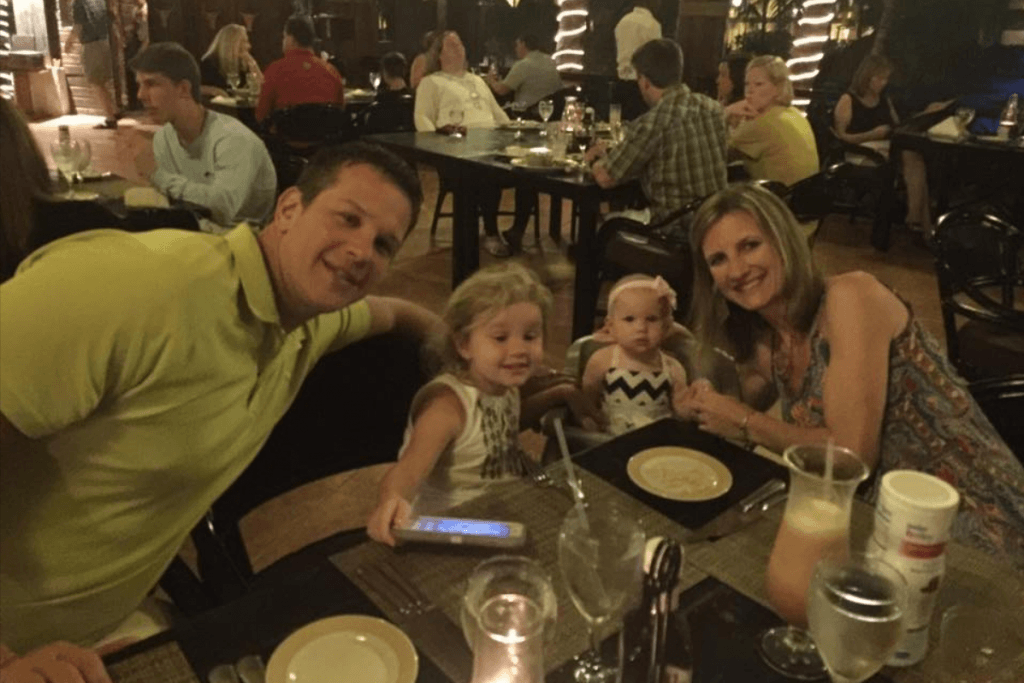 Punta Cana's Packing List in Spring
Cotton garments
Swimwear
Colorful sarongs
Sunglasses
Hats
Sweaters in light fabrics
Light shoes
Trousers
Comfortable sneakers
If you choose our spring as your departure period in Punta Cana, it is good to know that from December to April the climate is mild, and the temperatures are pleasant even for swimming in the sea. From November to May, the dry season begins. Not having a winter season but knowing only summer and mid-seasons, the spring suitcase for Punta Cana will not be a big problem.
So, we recommend linen and cotton garments, swimwear, colorful sarongs, sunglasses, hats, sweaters in light fabrics, and equally light shoes. For those who want to try their hand at out-of-town excursions, long trousers and comfortable sneakers are recommended.
Punta Cana's Packing List in Summer
Elegant clothes
Umbrella
Raincoat
Cool shirt
Long trousers
Whatever the travel plan, a Punta Cana vacation does not require the use of elegant clothes. It is even more amazing if the departure is scheduled during our summer, which in the Dominican Republic is the wet season par excellence. Here, it is necessary to bring an umbrella and a raincoat, since in the months between June and September there is always a high risk of hurricanes.
Among the fabrics to be avoided is silk as being the hottest months of the year it is better to prefer cooler fabrics and more comfortable clothes. So non-adherent ones are preferable. Long trousers made with light fabrics are also suitable for packing.
Punta Cana's Packing List in Fall
Jackets
Windbreakers
Warm clothes
Long trousers
Long-sleeve shirts
Socks
Hats
The autumn season in Punta Cana includes both particularly warm months and cooler evenings, especially those starting in November. There will be no need for large winter equipment. It will be enough to have a light jacket.
Punta Cana's Packing List in Winter
Light dresses
Skirts
Shorts
Sandals
Canvas shoes
Swimwear
Tank tops
Long pants
Light sweatshirt
If the departure is scheduled during our winter months, it is good to remember that the latter in Punta Cana represents the dry season. It will be well to indulge yourself by putting in your suitcase both light dresses, skirts and shorts, sandals and canvas shoes, swimwear, and tank tops. As a precaution, it is also best to bring long pants and a light sweatshirt for the evening.
What To Wear In Punta Cana in December?
The choice of clothes to wear to Punta Cana in October, November, December depends a lot on the weather and climate in Punta Cana. Each month carries a different weather feature. With the transition between autumn and winter. In October, it is still cold, sweet, and mild. But in November and December, it is cold as you are in the center of the cold season.
At the beginning of December, it was freezing. Going to Punta Cana, you must bring all kinds of warm clothes, life jackets, thick cotton jackets, scarves, windbreakers, mountain climbing shoes. Especially, we recommend the new shoes for walking all day.
What To Wear In Punta Cana in November?
Going to Punta Cana in November, Punta Cana frost in winter is just white and indifferent. The atmosphere brings gentle autumn, but a bit of cold humidity. And the most suitable outfit is sweaters or sweatshirts with wind jackets over. You should wear stretchy sports pants that are comfortable for exercise.
What To Wear In Punta Cana in October?
The weather in Punta Cana in October is not too cold to wear life jackets, jackets, or cotton jackets. But it is not too hot, but you cannot wear T-shirts that are too fragile. Therefore, long-sleeved sweatshirts will be the top idea that you should not ignore.
What To Wear In Punta Cana in September?
September is the time when Punta Cana enters autumn. The temperature decreases gradually, so the weather during the day is usually cool and sometimes there will be mild sunlight. At night and early in the morning, the temperature may drop a little more, so it will feel chilly. The weather in September in Punta Cana usually shows little rain. So, it is very convenient for sightseeing, traveling, and catering activities.
Autumn is the perfect season for you to wear long-sleeved shirts. You can choose for yourself a stylized shirt or a basic shirt to mix with pants or skirts that are very suitable. Visitors should choose shirts with bright colors or a little highlight.
A long T-shirt combined with a denim jacket is the next suggestion for you in your Punta Cana trip in September. With this outfit, you can comfortably wear it in the early morning when it is still cold. When it gets warmer at noon, you can take off your outer jacket.
What To Wear In Punta Cana in August?
The weather in the middle of autumn makes us always flustered. Although there are night rains, everything is hard to describe the beauty. With evening rains, the temperature is about 18 degrees Celsius. Girls can wear a beautiful thin dress on the outside to add a jacket to warm.
What To Wear In Punta Cana in July?
This month, although it is autumn, the rainfall is high. Within most days, there are rains for life. One characteristic is that this month the rain is more orderly. In the afternoon, there will be pouring rain that seems to wash away the dust of the entire day.
During the day, the weather is warm. The sky is blue, and the wind is cool. It is suitable to travel in this season. You can wear beautiful floral dresses, chiffon shirts or jeans, and durable sneakers to have beautiful pictures.
At night, because of the rains in the afternoon, the coming night also has a lot colder. If you want to experience every street corner, please dress warmly. Wool hats, arm warmers, or warm shirts are even better.
What To Wear In Punta Cana in June?
June is a sunny month again. For visitors, this place is cool with the temperature of 24 degrees Celsius. As for the people of Punta Cana, it is too hot. In mid-June, there will be sudden and high rainfall. Occasionally, there will be lotus sunlight and rain, forming a beautiful round sphere.
Prepare yourself in lovely outfits to take pictures in the rain. Otherwise, you can wear the outfits to explore the way to explore in the forest of flowers. This season is rainy, so please prepare yourself with an umbrella, waterproof boots or shoes and a raincoat to prepare yourself. Do not forget that the rains will make for beautiful pictures.
What To Wear In Punta Cana in May?
May weather mingles with the entire country. Because when the sun is high in summer, the heat also comes to the mountain town. Fortunately, being on a plateau 1500 meters above sea level is softer.
The sunlight is not too intense like in some regions. It is also the month of jubilant summer vacation for families. From here, the flower street is more deserted than before. Instead, crowded convoys of vehicles stretched into the heart of the city. To escape the harsh sunlight of the plains. Although the weather is not too hot, you need to wear coats, hats, and hats to cover comfortably. You can combine cool clothes such as short T-shirts, tank tops, and jeans.
What To Wear In Punta Cana in April?
In April, we have the flower season. It comes with the direction of the radiant sunshine of the Central Highlands with full bloom. It is the best time of the year for visitors to face the sun in the East. The sunrise is beautiful and brilliant for visitors to take pictures.
In this season, there are no thunderstorms, warm and bright sunlight. So, you can wear T-shirts, jeans, and pretty skirts. The average daily temperature is about 23 degrees Celsius. At night, the temperature gradually decreases so pay attention.
Visitors must wear warm clothes at night to go around the alleys of Punta Cana to explore. At the end of April, the weather changes, there will be light showers. So, you need to prepare a raincoat or a small umbrella in your bag.
What To Wear In Punta Cana in March?
In Punta Cana in March, the sunlight rose, and the peaceful blue sky was high. The best moment in months. Every ray of sunlight shines down on the streets. During this season, women should choose gentle and comfortable apostles. It is suitable for the outside to take pictures together.
The weather is cool, the temperature from 18 to 22 degrees Celsius is neither cold nor hot. At night, the air suddenly rushes back, so you must prepare warm clothes. Even though it is warmer, you must keep your body warm a bit. So, when we come back, we will still go to chat with our friends. What to wear in Punta Cana is no longer a troublesome question for many of you. Confidence is yourself in harmony with the rhythm of the flower street.
What To Wear In Punta Cana in February?
February's weather is unusually warm with a clear blue sky. It is the season of the blooming purple phoenix flowers. In this season, when you go to Punta Cana, choose light clothes for yourself.
For women, choose lovely spread dresses, jeans, and body T-shirts. As for the boys, no matter what, just put on a T-shirt or shirt, jeans, or short pants. Put on the best outfits to take photos, to keep the best memories of life.
What To Wear In Punta Cana in January?
January in Punta Cana is the month of spring flowers blooming as the weather is extremely warm. At this moment, the sky is brilliant, clear blue, the clouds drifting indifferently make us flutter. You will feel the cool weather at noon, and the warm morning of dawn will be the best moment. Nighttime weather mixed with a bit of cool breeze makes you shiver.
Because the weather in January is exquisite, shining like yellow apricot trees, it is suitable for you to travel and choose comfortable clothes. For girls, you can choose short-personalized dresses, thin dresses, and freshly spread-out dresses. Guys, if you leave the table, put on your clothes and you will be beautiful wherever you go.
Shoes To Wear In Punta Cana
For trips to civilized, vibrant cities and traveling mainly by public transport, you mainly explore the city on foot. You should choose sneakers, slip-on loafers, or sandals with good soles friction, airy materials, and smooth feet.
Visitors should bring couples you used to go home and should not bring a brand-extra pair because you will not get used to it. An extra pair may be tight, wide, or uncomfortable.
Sandal for smooth and fast drainage is suitable for trips to streams and forests. You should bring a pair of sandals and a pair of comfortable flip-flops to walk the beach. We can easily combine the sandals with a maxi skirt, bikini, or a set of two-stringed clothes with shorts. It looks youthful and dynamic.
When choosing sandals, choose the type with a soft and waterproof base. The bottom has good adhesion and is slippery to avoid falling. Carrying this sandal will be very convenient when you go for a walk on the beach, or on a boat moving on the river, because it is airy, waterproof, and fast-drying.
Beach sandal sandals are also suitable for beach walks, as the soles of these sandals are made of sedge with the advantage of being soft and dry quickly if wet with water. Sandals bring a smooth, comfortable feeling to the feet.
Besides, also bring a pair of flip-flops to walk the beach room in case your hotel does not provide these slippers for guests. If you go hiking, dune, and forest for 1-3 days, choose solid tennis shoes, smooth to walk with the materials that are cool and water-resistant.
When going to the woods or climbing mountains, the time of movement is dominant. So, the role of a good pair of shoes is extremely important. If you wear dirty shoes, your feet will be sore, hot, and it will be difficult for you to have a comfortable, successful move. You can also bring a pair of slippers or beehive sandals so that when you rest, you can comfortably walk around.
How To Dress Like Punta Cana Women Over 50
By the age of 50, women have certain changes in psychology, lifestyle, and habits. The hobby, especially fashion style, must suit the circumstances and age. The age of 50s will usually live more self-contained. It proves that they have gone through many difficulties and experiences in life. However, women should not let life influences but take their fashion style lightly. Just pay attention to preferences, fashion styles and comply with the selection criteria such as suggestions from experts, you can become confident, create a luxurious and noble image.
Luxurious peplum lace dres's patterns help slim body shape. The peplum lace dress is perfect for middle-aged women. The highlight is the swell of the upper paragraph of the lace skirt; it helps deceive the vision of the viewer. It makes those who wear this outfit become much slimmer and cleaner.
It is delicate but equally seductive. The lace-covered peplum dress' design for the tight upper body will be easy for ladies to wear to work and party. Both are gracefully and more elegantly.
Punta Cana Outfits For Girls
Women when traveling to Punta Cana will no longer wonder what to choose when viewing this article.
Autumn-Winter day: Choose for yourself the warm outfits, pants, and long sleeves. Or you can go to the Punta Cana market to choose a suitable outfit for autumn and winter weather. This season is cold, so bring more arm warmers, sneakers, and warm clothes.
This time in December will be the season of dandelion flowers mixed with brilliant pink grass. In a romantic and cold scene, what should we wear to Punta Cana? You cannot forget to have in your suitcase long sleeves, jeans, hats, and robes.
Spring and Summer days: Warm sunny days are always suitable for girls to break the rules. You can wear short skirts, high-necked shoes or choose tight-fitting dresses. The individual female friends wear jeans, tight body shirts, crop-top shirts, and shoulder-length shirts.
Punta Cana Outfits For Boys
If you are an adult, you will dress more properly such as a T-shirt, pants, and normal Adidas shoes. For the most demanding gentlemen, wear a shirt, pants. As for the young men who are more modern, it is possible to combine extreme clothes. A shirt, trousers, leather shoes, or sandals are also good.
Men who have more personality will wear cool jeans, body T-shirts, and sneakers. Just need two sets of clothes and men can travel to Punta Cana. The young dynamic outfits will help you get more beautiful pictures. However, Punta Cana weather on any night is quite cold. You should still prepare yourself for a jacket, warm clothes.
FAQs
What to bring to Punta Cana?
In this city, earth, water, and sky come together in milky-colored beaches, hope-green forests, and crystal-clear waters of waterfalls, rivers, and seascapes. All this makes this strip of land an unforgettable place for every visitor. It is never cold in Punta Cana. So, here is that every time of the year is the ideal time to pack your bags and leave.
However, those who dislike rain must be careful to avoid the months between May and November. Anyone wishing to undertake this journey must not forget to exchange the euro for the local currency: the Dominican pesos.
But that is not all. A valid passport and a tourist visa are required to enter the country. The latter is only needed if the duration of the stay is over 30 days. We can extend the document for two months.
However, it is good to know that before entering the country, an international regulation form must be signed. We must present it to the relevant authorities (Immigration Office) both on arrival and departure.
Among the things to bring to Punta Cana, it is also good to remember a drug kit complete with gastro-protector, antibiotics, insect repellents, and specific products to relieve the discomfort caused by itching with bites.
How is the weather in Punta Cana?
The fertile Dominican soil is ideal for growing any type of grain. According to the Koppen Climate System, a humid tropical climate mainly characterized the island of Punta Cana, the location is classified respectively in wetland, steppe, tropical forest, forest, and savannah.
The geographical position of the island is responsible for the characteristics of the pleasant climate of the country. It is mainly governed by the winds that blow from the northwest. The local variations are because of the effect of the reliefs present on the island that wind through the valleys, along the rivers, and the coastal esplanades. Belonging to the central massif of the island, stands the Pico Duarte, the highest mountain in all the Antilles, which reaches 3,175 meters in height.
What I should not do in Punta Cana?
Always remember that the goods sold in all tourist resorts cost on an average triple, but even 5 or 6 times more than the actual price. Buy nothing. If you will be with tourist guides, before going on excursions or going to any other location, always let yourself be taken to supermarkets of national importance such as "Jumbo", "Iberia", and "Multiplaza". You can find drinks, eat, hats, T-shirts, and souvenirs.
You will pay for the goods with the right value, but you will find everything. Another thing not to forget and which probably no one will ever tell you is that, in the Dominican Republic, there is a law, never codified before, regarding the commission.
There will be many Dominicans, Haitians, Venezuelans, and compatriots, who will stop you to ask you if you need to go on excursions on the island of Saona or Catalina.
Where should I visit in Punta Cana?
On the easternmost part of the island, Punta Cana is a tourist area with luxury resorts, complexes serving tourists. From Punta Cana, visitors can watch the sunrise from the Atlantic Ocean and the sunset over the windswept Caribbean Sea.
Not only is it one of the most beautiful islands of the Dominican Republic, but Punta Cana also attracts visitors to the best beaches in the world. For those who live in inhospitable lands all year round with the desire to immerse themselves in the warm sun, Punta Cana is a paradise beach.
The island has a year-round summer climate, clear blue waters, diverse marine species, and a 40-mile long white-sand coastline that makes this island the best island tourist destination of the Dominican Republic. Punta Cana boasts over 50 hotels and 30,000 comfortable hotel rooms for visitors.
Coming to Punta Cana, you will wonder about choosing entertainment services such as speed boat, sailing, kayaking, spa relaxation, and diving in the sea. Or when visiting Manati Park, you can swim with cute whales, horse riding, sightseeing, and learning about birds and tropical plant fish. If you prefer to stay on land, you will also have many opportunities to explore wildlife life, adventure in small forests, walk by green rivers and visit sugarcane fields, coffee bowls here. More interesting, visitors can immerse themselves in the dance of merengue and bachata, enjoy local dishes, visit museums and galleries.