In fact, there are a lot of reasons why you should wear safety footwear, either safety shoes or boots. They seem to be one of the most important items in our wardrobe since they are not only practical but also affordable for most. They are also great at preventing our feet from getting injured when working in extreme working conditions.
Besides, lots of industries encourage or even require their workers to wear the right protective footwear because of the health and safety regulations. When they don't wear safety work boots, their workforce might be even compromised. 
No matter what other preventative methods are used in your job site, foot injury might be debilitating, and of course, no one wants to live with a preventable injury. That's why you need to wear safety footwear at work.
Key Takeaways
Work boots or safety shoes are intended to protect your feet from injury, broken bones, burns, and other sorts of harm that might occur on the job.
Slips, trips, and falls can also be avoided by wearing safety shoes or work boots that provide improved traction and stability on slippery or uneven terrain.
Safety shoes or work boots can protect your feet from heat, chemicals, and other risks, depending on the job.
Using safety shoes or work boots can also improve your general comfort and reduce fatigue, which can raise job productivity and efficiency.
As part of their safety standards and laws, several businesses require employees to wear safety shoes or work boots.
It is critical to select safety shoes or work boots that are suited for your particular work area and are certified by recognized safety groups.
Inspection and maintenance of your safety shoes or work boots on a regular basis can help guarantee that they continue to provide proper protection and support over time.
Wearing work boots or safety shoes is an important part of workplace safety that can help prevent serious injuries and accidents.
So, in this article, I will provide you with necessary information about the importance of wearing safety footwear, why you need to wear the right protective footwear and the benefits that you will get from wearing safety shoes. Let's get started!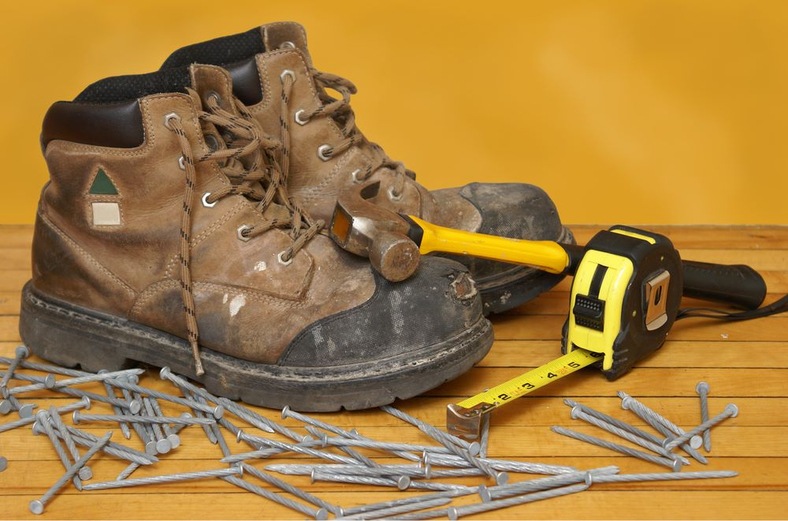 The Importance Of Safety Footwear
You might all hear and agree with the "prevention is better than cure" idiom, right? When you work in an environment where everyday work can result in injury anytime if something goes wrong, you definitely don't want to be put in a position to compromise. In terms of physiology, there are several reasons to wear safety footwear, either safety boots or shoes.
You might wonder why lots of industries require their employees to wear safety footwear. Well, one of the main reasons is to protect your feet from injury, broken bones, burns, and any other hurt. In addition, there are some safety shoes rules and regulations which employers have to comply with.
When it comes to safety footwear, there is no "one style fits all" rule. This is because different types of safety footwear are typically made for different purposes and working conditions. Another question that lots of people might wonder is the differences between lace-up and slip-on safety footwear. As I said before, there is no protective footwear that fits all needs, and each model has its own advantages and disadvantages.
For example, lace-up safety boots or shoes allow you to adjust the fitting. This also means that you will get a better fit and more secure. If you have a job that involves working at height or you have to do a lot of movements in a day, these types can be especially helpful in such a situation.
Slip-on work boots, on the other hand, bring you a lot of conveniences as you can easily and quickly put them on and take them off. What's more, when you are in a situation where your feet are stuck, these types will be much easier for you to get out of them.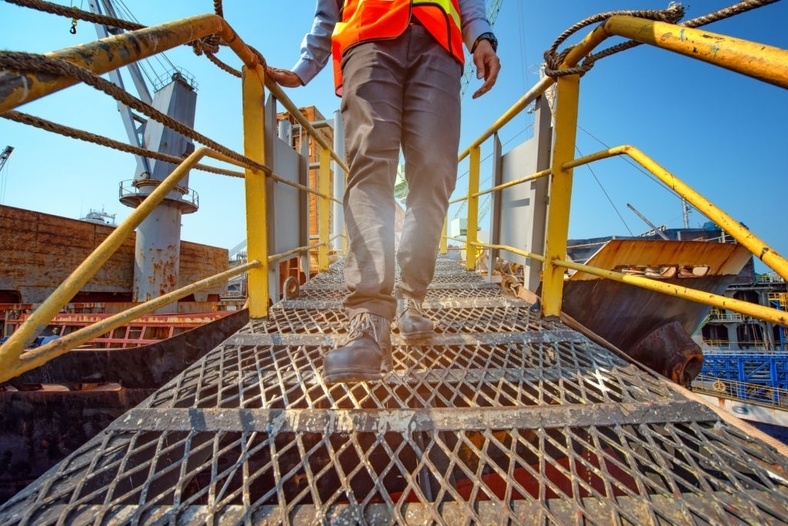 Why Wear Safety Footwear In Different Workplaces?
It is quite popular to wear safety footwear in the workplace these days, typically if your working environment poses some health and safety hazards. A lot of factories will require their employees to wear safety shoes or boots while on the factory floor. The right protective footwear will help them prevent any injury from falling or dropping objects, as well as any sharp items which they might step on.
If you work in a factory that produces food products, you will need to wear safety shoes for several reasons. One of these is the hygiene reason. In this case, you will be provided with a specific type of safety shoes to wear when working in the factory to prevent cross-contamination. These shoes are also usually easy to wear and remove in a specified area.
Suppose your working condition is extremely hot, such as in a metal store or foundry. In that case, protective footwear can protect your feet from continued heat damage and burns that can result in foot swelling or other bad foot health due to over perspiration.
If your job requires you to work with heavy cutting tools, such as chainsaws, special protective shoes, or boots will help keep your feet safe if anything goes wrong.
Benefits of Wearing Safety Footwear
Besides the importance of protective footwear, there are a lot of benefits of wearing safety shoes or boots. Among them, protecting your feet from dangerous situations at the workplace is the most important one. So, let's take a closer look at the following great advantages of wearing safety footwear at workplaces.
Preventions Against Falling Objects
When you work at a construction site where both workers, machines, and vehicles are all operating at the same time, falling or dropping objects are always a common risk you have to face. However, wearing the right protective shoes or boots, such as reinforced steel toe boots, can help you stay safe from injuries due to those objects.
See also steel toe tips and how to make your work boots more comfortable.
Puncture Protection
If you have to work in an environment where there is a high risk of stepping on sharp things on the ground or being dropped by sharp items from above, it is really necessary for you to wear a pair of safety shoes with thick, sturdy soles and upper. Typically, for those who work in construction sites, wearing a pair of shoes with soft soles can increase the risk of getting injured.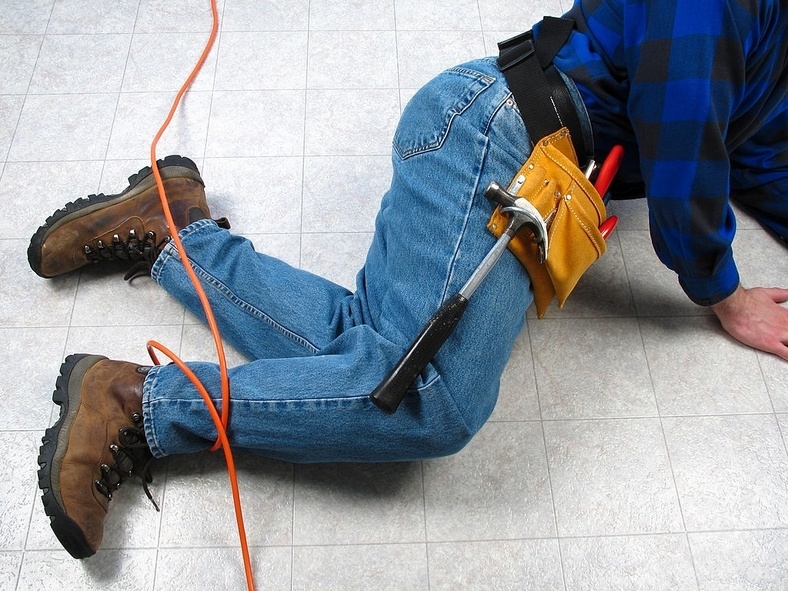 The Danger of Cutting Reduction
Sharp machines or equipment containing moving parts can be dangerous when cutting. For instance, forestry workers can face hazards from chainsaws. A chainsaw that comes into contact with a worker's foot can have catastrophic consequences, resulting in life-threatening injuries. In such cases, a pair of safety footwear made of cut-resistant materials will keep your feet safe from chainsaws. This type of footwear is also a perfect waterproof work boots or water-resistant and provides ankle support.
Electrical Hazard Prevention
Depending on your working environment, you might face the possibility of electric shocks, sparks, or static build-up. Non-conductive footwear with a substantial PPE composition made of leather, rubber, or other non-conductive materials can give you a lot of benefits. In case of dangerous accumulation of static electricity on the body, you should choose a pair of footwear with antistatic or conductive properties. The waterproof boots can decrease the amount of static electricity that builds upon the body, preventing electrostatic sparks.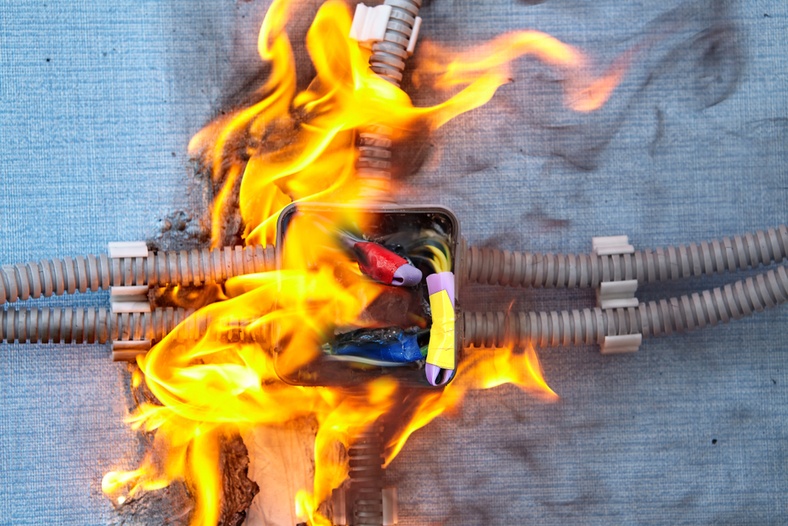 Slips and Falls Prevention
The fact is that slips and falls can occur in any working environment, and they are one of the leading causes of workplace accidents. Organizations take steps to minimize this danger by taking safety precautions, such as making sure the correct signage can be seen by everyone or installing non-slip floor tape.
Therefore, you can opt for protective footwear that features extra protection against slips and falls. Safety shoes or boots with rubber soles from these non-slip shoes will provide you with extra grip or traction to walk on slippery surfaces without worrying about falling or slipping. The right shoes can also keep you safe from falling due to ladders, which might commonly happen to those who wear shoes with no rugged treads. Not to mention that footwear with proper support can also enhance stability, helping you to avoid slipping and falling.
Fatigue Decrease
A lot of workers and employees have to stand or even walk all day, typically on hard and solid surfaces like concrete. Therefore, they might have to face foot fatigue issues. If you have to stand or walk for an extended period, your muscles in the feet, legs, hips, back, and other parts of your body will develop fatigue, and the situation can get worse when you do not wear the right footwear. In such situations, a pair of protective shoes with enough cushioning and arch support can relieve muscle tension. Preventing muscle strain is also a good way to protect you from getting musculoskeletal disorders, such as chronic low back pain and choose a affordable shoes for lower back pain,walking, running.
Burns Prevention
You might experience burns from hot substances, fire, and other chemicals on your job site. Hence, safety footwear made of strong materials can help you avoid these chemical burns, molten metal splashes, and other hazardous substances that can damage your feet' skin.
Extreme Weather Protection
The fact is that you might be at risk if you work in wet and cold environments or any places outside in chilly winters. You might or might not know that being too cold can result in frostbite and hypothermia. Properly insulated and waterproof footwear will provide you with much-needed protection from the cold, snow, and rain while keeping your feet warm. It is important to make sure that your company or association provides you with suitable protective footwear. 
FAQs
What types of work conditions need the use of safety shoes or work boots?
Many industries, including construction, manufacturing, warehousing, and transportation, require personnel to wear safety shoes or work boots. Any job that requires heavy machinery, hazardous materials, or slick surfaces may necessitate the use of safety boots.
How do work boots or safety shoes protect your feet?
Safety shoes or work boots are designed to protect your feet against job injuries, broken bones, burns, and other sorts of harm. They can also improve traction and stability on slippery or uneven terrain, reducing the risk of slips, accidents, and falls.
While selecting safety shoes or work boots, what should I look for?
When selecting safety shoes or work boots, examine the unique hazards of your workplace and select footwear that provides suitable protection. Look for shoes or boots that have been approved by reputable safety groups and fit properly and pleasantly.
How often should I replace my work boots or safety shoes?
The lifespan of safety shoes or work boots is determined by criteria such as frequency of use, kind of work environment, and footwear quality. It is critical to evaluate your shoes or boots for signs of wear and tear on a regular basis and replace them if they no longer provide suitable protection.
What are some prevalent varieties of work boots or safety shoes?
Steel-toed boots, slip-resistant shoes, and waterproof boots are examples of common types of safety shoes or work boots. Electrical hazard boots, for example, are specialized styles of footwear for specific sectors.
Do work boots or safety shoes increase workplace productivity?
Certainly, by lowering fatigue and enhancing general comfort, wearing safety shoes or work boots can boost job productivity. Employees are more likely to be productive and effective when they are more comfortable and less weary
Do work boots or safety shoes have to be uncomfortable?
No, safety shoes or work boots do not have to be painful. There are numerous solutions for both protection and comfort, such as shoes or boots with cushioned insoles, breathable fabrics, and customizable fit systems.
Why is it critical to adhere to workplace safety protocols and regulations?
It is critical to follow workplace safety standards and regulations in order to avoid serious injuries and mishaps. It aids in making staff aware of potential hazards.
Conclusion
The type of footwear you wear at work might play an important role in your foot health. This is even more crucial if you work in a harsh or extreme working environment. You will never know that something terrible will happen. That's why you should wear safety footwear, either safety boots or shoes, at your workplace. They will protect your feet from potential risks of injury and any other damage.