Canyon bikes are considered some of the best value choices on the bike market. Usually, this company offers higher-end bike parts and components than almost all other brands at a different price point. This is because of the direct sales model of this German Bike Company.
Key Takeaways
Canyon Bikes is a bike manufacturer based in Germany that offers a wide variety of bikes, including road bikes, mountain bikes, hybrid bikes, triathlon bikes, and electric cycles.
Canyon Bikes is well-known for its direct-to-consumer business approach, which enables them to sell high-quality bikes at lower prices than many other brands.
Canyon Bikes are made in Taiwan and designed in Germany.
Canyon Bikes are built with cutting-edge materials and processes to be lightweight, durable, and high-performing.
Canyon Bikes products that are popular include the Ultimate road bike, the Spectral mountain bike, the Commuter hybrid cycle, and the Grail gravel bike.
Canyon Bikes are available for purchase online through Canyon's website or in a variety of bike shops and sporting goods stores.
Canyon Bikes provides a 6-year warranty on all frames and forks, as well as a 30-day return policy for any bike that falls short of the customer's expectations.
Part of Best Bike Brands.
Overview Of Canyon Company

History Of Canyon Bike Company
Like many bike brands on the market, Canyon Bikes also started its story with various brand names and had a very different business. In 1985, brothers Franc Arnold and Roman established Radsport Arnold, a company that typically provides racers in their home country of Germany with Italian bicycle components and parts.
In 2001, this company became a bicycle manufacturer under the brand name Canyon Bicycles. Since then, they started to recruit more frame engineers and designers, and the company started to grow.
Now, Canyon's headquarters is still in Koblenz. However, the company also set up an office in Carlsbad, California, US, and a UK office, based in Chessington.
The direct sales method is the main business model of the Canyon company. In particular, they sell bikes online and directly deliver them to your home. Its most cited appeal is, therefore, the potential for savings due to no cost to the customer. Nevertheless, this model has a disadvantage: you can't try your bike before deciding to buy it or not unless you go to the demo day.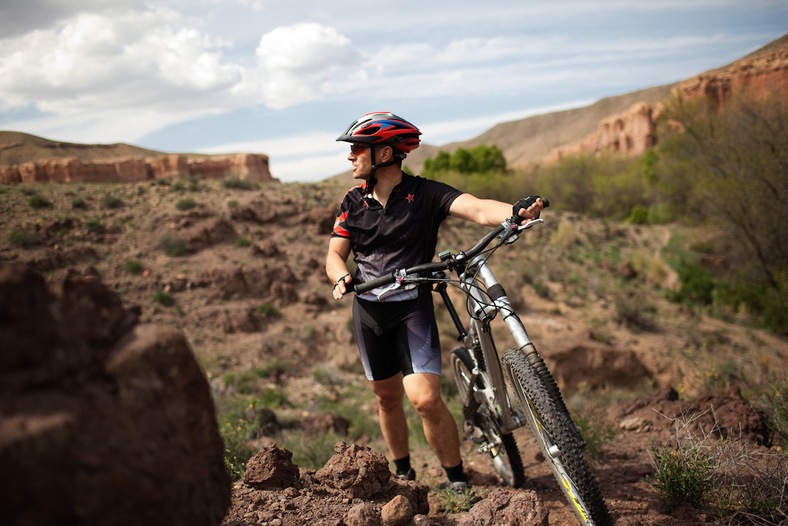 Where Are Canyon Bikes Made?
Canyon Bicycles GmH, also known as Canyon, a bike manufacturer based in Koblenz, Germany. This company provides different types of bikes to the market, including mountain bikes, road bikes, triathlon bikes, hybrid bikes, and electric bikes.
However, not all the bike parts are totally made in Germany. According to the company, they have a team that conducts a "bike quality-management test" after their frames are made in Asia. Then the company in Germany will test the bike quality again when the frames are shipped to Germany.
The Technologies of Canyon Triathlon Bikes
Canyon triathlon bikes are integrated with different smart technologies and aero performance to help you conquer any triathlon races easily. The main benefits of a Canyon triathlon bike are adjustability and integrated storage. With the innovative aero design, you can ride your bike longer and faster while enjoying comfort on the road.
Speedmax CFR
These lines offer 9 watts faster than almost all the Speedmax triathlon bikes.
The cockpit is typically designed to adjust easily and offer unlimited flexibility.
Aero-enhanced integrations are one of the most outstanding features that helps you ride in comfort.
Speedmax
The Speedmax line is produced with a new frame design with more aero.
Offer excellent braking power without extra drag.
Fully integrated for races: tools, tubes, storage solutions for food or drinks.
Come in 3 different spec levels for every budget: UCI-legal models and rim brakes are also included.
Performance of Canyon Triathlon Bikes
The new Speedmax, one of the best Canyon triathlon models, has a design that has dominated Kona for 5 years and is even better. It has an innovative aerodynamic design and integrations, adjusted fit for better comfort.
Outstanding aerodynamic performance
The new Speedmax models are ever more aero and powerful than their predecessor thanks to the innovative design and CFD technology by F1 experts Swiss Side. They allow you to ride at a speed of 9 watts faster, which is 45 kph.
Rider-center fitting system
One of the most important things in triathlon is getting the aerodynamic, powerful position while keeping comfort. And the next Speedmax is typically designed to be easy-adjustable. In particular, you can modify the cockpit in almost any way you want to. For example, you can adjust reach, width, height, and grip angle to suit your own fit.
System integration
The Speedmax integrates a wide range of storage, including hydration and nutrition, into the bike frame. However, it still significantly decreases aerodynamic drag thanks to the innovative design. This way, you can have lots of decisive advantages in every race.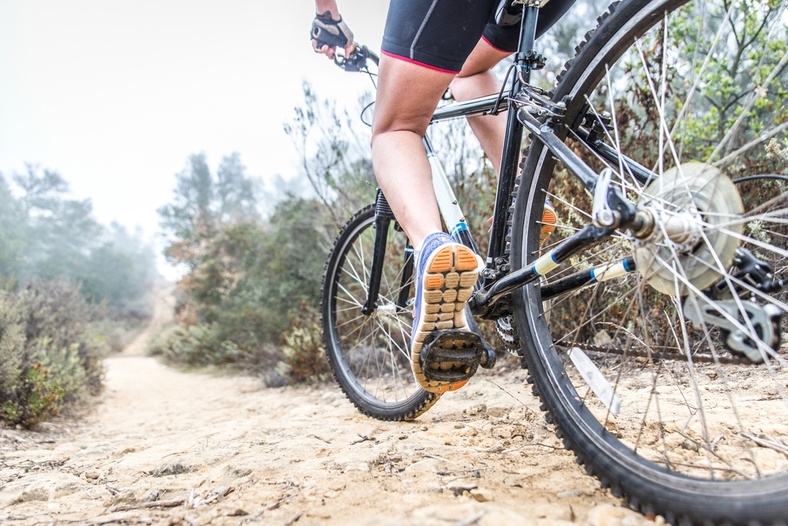 Canyon Bike Categories
Just like other bike brands, Canyon also offers various bike ranges, from popular sports bikes to electric bikes, to meet the riders' demand. Let's have a look at the Canyon bike categories:
Road Bikes
Aero
Endurance
Race
Cyclocross
Triathlon
Gravel Bikes
All-road
Adventure
Bikepacking
Gravel Racing
Mountain Bikes
Enduro
Trail
Cross Country
Downhill
Dirt Jump
Fat Bikes
Electric Bikes
E-Mountain Bikes
E-Gravel Bikes
Hybrid Bikes for entry level
City
Fitness
So, as you can see, Canyon bikes are diverse in types that can serve various purposes for riders, no matter if you are a beginning rider, an expert, or old people.
Most Popular Canyon Bikes
Even though Canyon offers lots of bikes with different categories, models, and styles, there are just some models that are really popular. And here are some of them:
Canyon Mountain Bike: Canyon Strive CF 7
Canyon Trail Bike: Canyon Torque CF 8
Canyon XC Race Bike: Canyon Lux CF SL 8.0
Canyon Fat Bike: Canyon Dude CF 8.0
Canyon Road Bike: Canyon Aeroad CF SL 8 Disc
Canyon Endurance Bike: Canyon Endurace AL Disc 7.0
Canyon Fitness Bike: Canyon Roadlite 7
Canyon Gravel Bike: Canyon Grail CF SL 8
Canyon Bike Price Range
Now let's see what those popular Canyon bikes cost. With the price range of each model, you can easily compare it with the price range of other brands and can decide which one you should bike to suit your budget and purpose.
Canyon Mountain Bike: $1,199.00 – $9,000.00
Canyon Trail Bike: $1,199.00 – $9,000.00
Canyon XC Race Bike: $2,199.00 – $7,799.00
Canyon Fat Bike: $2,699.00
Canyon Road Bike: $1,499.00 – $12,000.00
Canyon Endurance Bike: $1,499.00 – $7,999.00
Canyon Fitness Bike: $899.00 – $1,499.00
Canyon Gravel Bike: $1,499.00 – $7,999.00
Are Canyon Bikes Any Good?
Canyon bikes are considered by many to be one of the best value options on the bike market, offering more premium components than most brands at every price point. This is all thanks to the unique online sales business model of the company.
With this direct sales model that eliminates the middleman, Canyon bikes have delivered a wide range of bikes that integrate more premium components at a lower cost and has made a name for itself. As a rider, also a consumer, you have to be accountable for shipping and tax fees. Besides, you will need to assemble the bike parts on your own when it arrives at your house.
But there is no need to worry if you are not good at bike assembly. All the tested Canyon bikes are shipped fine-tuned, and all you need to install are only handlebars and wheels.
Canyon Vs. Specialized Vs. Cannondale
Canyon Bike Review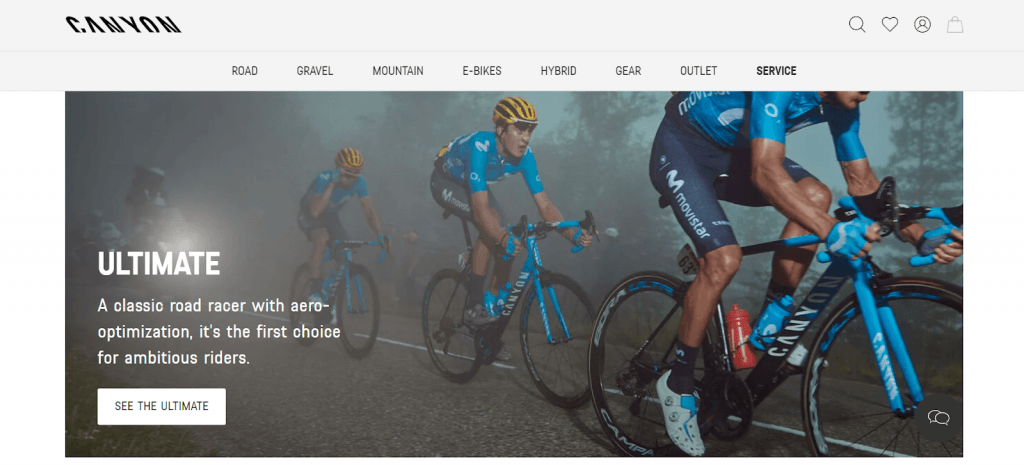 The direct-to-customer Canyon brand from Germany has built its own reputation for producing WorldTour-qualified bikes at non-WorldTour prices.
This company offers competitive pricing on all their bike types thanks to the unique business model that cut down the distributors and bike stores. In recent years, the company has proven its wide success, so far that getting a Canyon bike has become more of a thing to be proud of than a budget dictated option.
Pros
Offer competitive prices of most bikes thanks to direct sales models
High-performance aerodynamic structure
Ultimate lightweight and durable frames
Adjustable designs to suit different riders
Exceptionally comfortable ride
Cons
You need to assembly the bike on your own
If you're in the market for a new bike, it's worth checking out the most popular bike brands of 2022. Canyon Bikes is one of the top brands on the list, known for their high-performance road, mountain, and triathlon bikes. Explore the full range of Canyon Bikes options and see if they fit your needs.
Cannondale Bike Review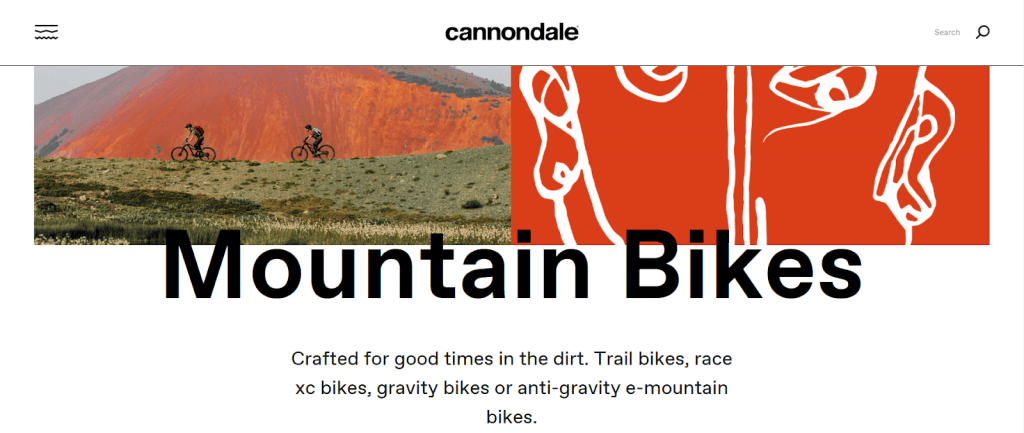 Now let's have a look at some of the advantages and disadvantages of your good cannondale bikes. Even though they are just the general review of the pros and cons of Cannondale bicycles, they still help you easily compare the bikes you like.
Pros
Come in a lightweight frame
Famous for strong and durable bike parts
Offer a wide range of sizes to easily choose from
Provide models that are actually valued for the money
Cons
The design might not be suitable for all people
Specialized Bike Review
Generally speaking, Specialized bikes are great for both beginning and pro cyclists. They almost come in a simple design that requires less maintenance. Another good thing about these bikes is the comfortable riding experience. Typically, the trail bike lines are equipped with SRAM XXI powertrain and rubber padding, which is not only easier to ride but also offers greater protection.
Pros
Most models are designed with premium aluminum frames
Durable and sturdy structures that are loved by lots of riders
Easily choose a suitable size
It might be really well-fitting, depending on your body type
Cons
You might need to invest in a highly-costed bike to get the most worthy features
If you want to know more about Specialized bikes, check out Hood MWR's article on Specialized Bicycles Brief Brand Overview. You will find out about their history, top models, and technology used. It will help you decide if Specialized is the right choice for you.
Conclusion
If you are looking for a bike that gives you the best bang for your buck, Canyon will be the perfect option. Even if they are less expensive than other bikes from different brands, they are still quality and offer a great riding experience. This is because of the cut down in the cost of the middlemen.
Both Specialized and Cannondale bikes are more expensive than Canyon. And, of course, their bike quality and durability are also proven. Specialized bikes will give you a better performance at sharp corners, while aerodynamics are a huge advantage of Cannondale bikes. See also overview of specialized bikes.
Canyon Road Bikes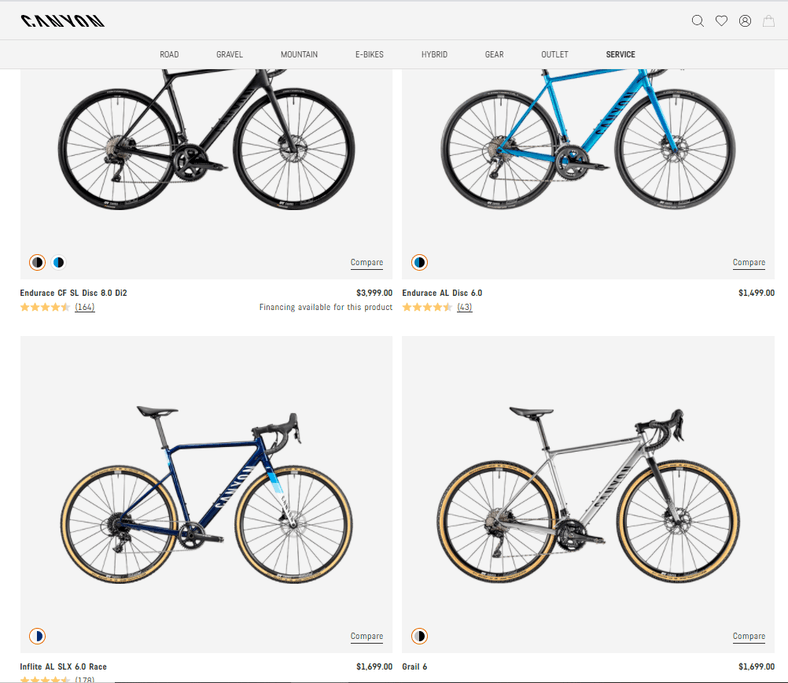 It seems that Canyon is famous for its road bikes with innovative technology. What's more, Canyon road bikes even set the standard with various types, including race, endurance, triathlon, aero, cyclocross bikes. Let's have a look at the most outstanding features of each type to see why they are so popular.
Race bikes
You might or might not know that Canyon race bikes are the fastest bikes in the world that have won in Grand Tours, triathlon, and cyclocross. They are equipped with innovative CFR technology, making them exceptionally lightweight. This, as a result, can resist wind resistance significantly. You will also experience the most lightweight disc brake and rim on these road bikes.
Endurance bikes
These endurance bikes are typically designed for distance, performance, and comfort. They come in a comfortable geometry structure with super-durable pedigree, just as their name suggests.
Aero bikes
If you are looking for a bike to train for your race, look no further! These Canyon aero bikes are specially built to help you achieve your highest level of competition. You will absolutely experience exceptionally fast speed with these bicycles.
Cyclocross bikes
For those who don't know, Canyon cyclocross bikes have dominated cyclocross, and now they are ready for a new season.
Triathlon bikes
Canyon triathlon bikes have won aerodynamics awards. They are equipped with innovative components that keep you up to speed for longer.
You can take a look at some of the examples of the cruiser bikes for women in the article.
Canyon Gravel Bikes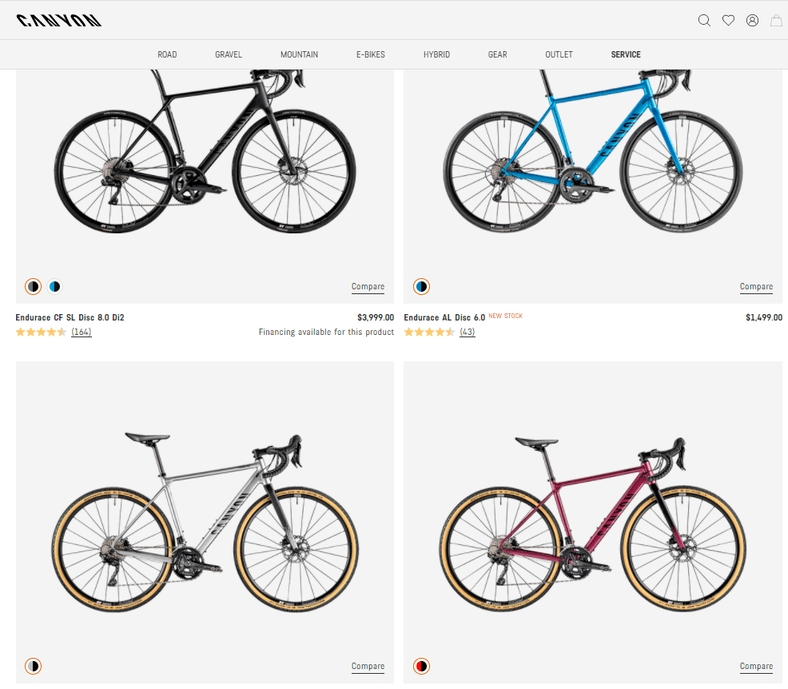 Canyon gravel bikes are also popular with various types of bikes, from all road, adventure to gravel racing. No matter what your riding style or purpose is, you might choose one gravel bike that fits you. The two most incredible Canyon gravel bikes are the all-new Grizl model and trail model.
All-new Grizl model
One of the most obvious proofs of Canyon performance DNA is the integrated strong Swiss Army Knife functionality in the Grizl bikes in particular and Gravel bikes in general. And now you can experience the fast speed on mixed terrains, at home on rough roads, and even be excited for the new, real adventure in this Grizl bike.
Canyon is always proud of the design of Grizl models. They come in an extended wheelbase for extra balance and stability. At the same time, the wide bars and short stems make the steering wheels much more responsive as the controls resonate on narrower roads.
The Grizl is also comfortable when you are riding it on a tough trail or even light singletrack. Canyon has enhanced this with 45mm tires, large disc brake rotors, and compatibility of both droppers and suspension forks for added traction and ultimate comfort.
It is the sophisticated design and smart specs that make the Grizl a perfect Gravel bike to do anything, go anywhere, and do anything that you might need.
Trail models
If the all-new Grizl bikes are better on rough gravels, trail models are perfect for those who are looking for a bike to ride on light gravels. These bikes are designed with speed in mind. They are not only stable but also fast and agile to help you handle easily on tight trails.
Canyon also builds these trail bikes with excellent traction and control on all terrains. They are not only lightweight, fast but also stiff. With these trail models, you can conquer long distances at speed, in comfort, and win races.
Canyon Mountain Bikes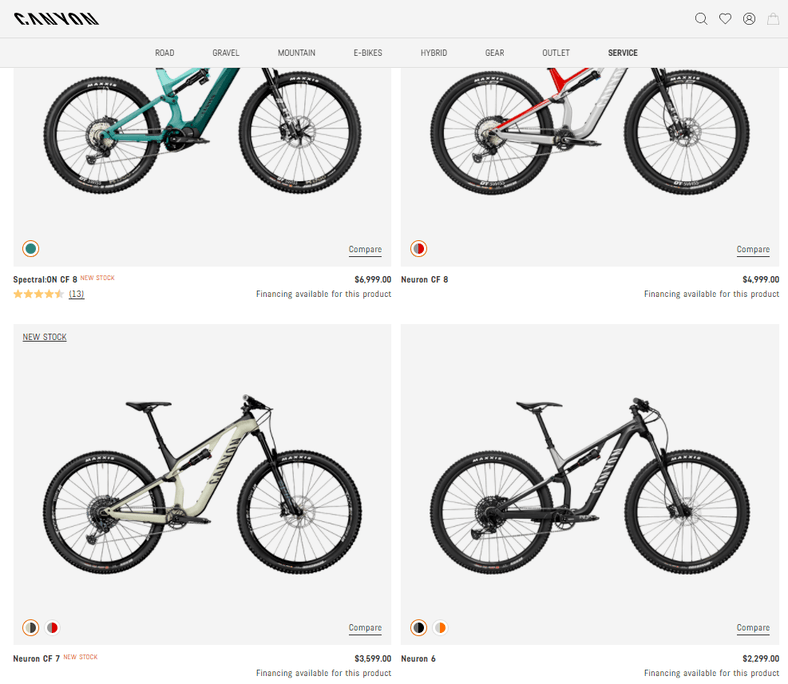 If your goal is to conquer the top of every mountain, Canyon mountain bikes have what you need. Their mountain bikes are typically built for climbing, sprinting, cross country, and race-winning. Among various types of Canyon mountain bikes, cross country is the most outstanding one with two excellent models, including Exceed and Lux.
Exceed models
There are several models in the Exceeds line, including Exceed 29er, Exceed CFR, Exceed CF SLX, and Exceed CF. Each model is typically designed for a certain purpose. For example, if your goal is speed and podium, the Exceed 29er hardtail will be the most suitable one.
The Exceed CFR is the best model for racing with an innovative frame design that will take cross-country riding to the next level. Another great model that was ridden to the XC World Cup and proven to be the podium topper, no bike can beat the Exceed CF SLX.
Lux models
If you are looking for high-quality lightweight bikes and fast model, look no further! There are several models of Lux lines, including Lux CF SLX, Lux CF SLX, and Lux CF. For those who don't know, Lux CF SLX is the bike that has taken riders to World Cup glory many times.
The Lux CF SLX and CF 29ers are better for those who prefer speed and lightweight. If you ride more on rough terrains, Lux CF bikes will be a great option because of the front suspension for better control.
Conclusion
Canyon provides bikes for the market with a different direct-to-customer business model. This makes their bikes much cheaper than other similarly-priced models of other brands. Hence, this makes Canyon one of the most value for money bikes on the market. 
FAQs
What exactly is Canyon Bikes?
Canyon Bikes is a bike manufacturer based in Germany that offers a wide range of bikes, including road bikes, mountain bikes, hybrid bikes, triathlon bikes, and electric bikes.
When was Canyon Bikes established?
Canyon Bikes was formed in 1985 in Koblenz, Germany by brothers Franc and Roman Arnold. However, motorcycles bearing the Canyon brand did not exist until the mid-1990s, when the company began selling bikes directly to consumers.
What distinguishes Canyon Bikes from other bike manufacturers?
Canyon Bikes is well-known for their direct-to-consumer business approach, which enables them to sell high-quality bikes at lower prices than many other companies. They also use cutting-edge materials and construction processes to make their bikes lightweight, robust, and high-performing.
Where are Canyon Bikes manufactured?
Canyon Bikes are designed in Germany and built in Taiwan. The company has a team of engineers and designers who collaborate closely with its manufacturing partners to guarantee that each bike fulfills their high quality and performance criteria.
What are some of the most popular Canyon Bikes models?
The Ultimate road bike, the Spectral mountain bike, the Commuter hybrid cycle, and the Grail gravel bike are all popular Canyon Bikes models. They have a variety of models to suit various riding styles and skill levels.
Can I purchase Canyon Bikes in the United States?
Canyon Bikes are available in the United States. They are available for purchase online through Canyon's website or in a variety of bike shops and sporting goods retailers.
Do Canyon Bikes provide warranties or guarantees?
Canyon Bikes provides a 6-year warranty on all frames and forks, as well as a 30-day return policy for any bike that fails to meet the customer's expectations.