As the fashion industry continues to evolve, it becomes increasingly important for everyone to find clothing that fits well and boosts their confidence, regardless of their body type. However, this pursuit can often be challenging and frustrating for shorter men. From oversized sleeves and pants to ill-fitting proportions, shopping for the perfect attire can feel daunting.
This post aims to be a comprehensive guide for short men who want to upgrade their wardrobe with stylish and well-fitted clothing. We will delve into shorter individuals' common sizing challenges and explore the key tips that can significantly impact their shopping experience. From understanding your measurements and proportions to knowing where to find tailored and custom-made options, we'll help you easily navigate the fashion world.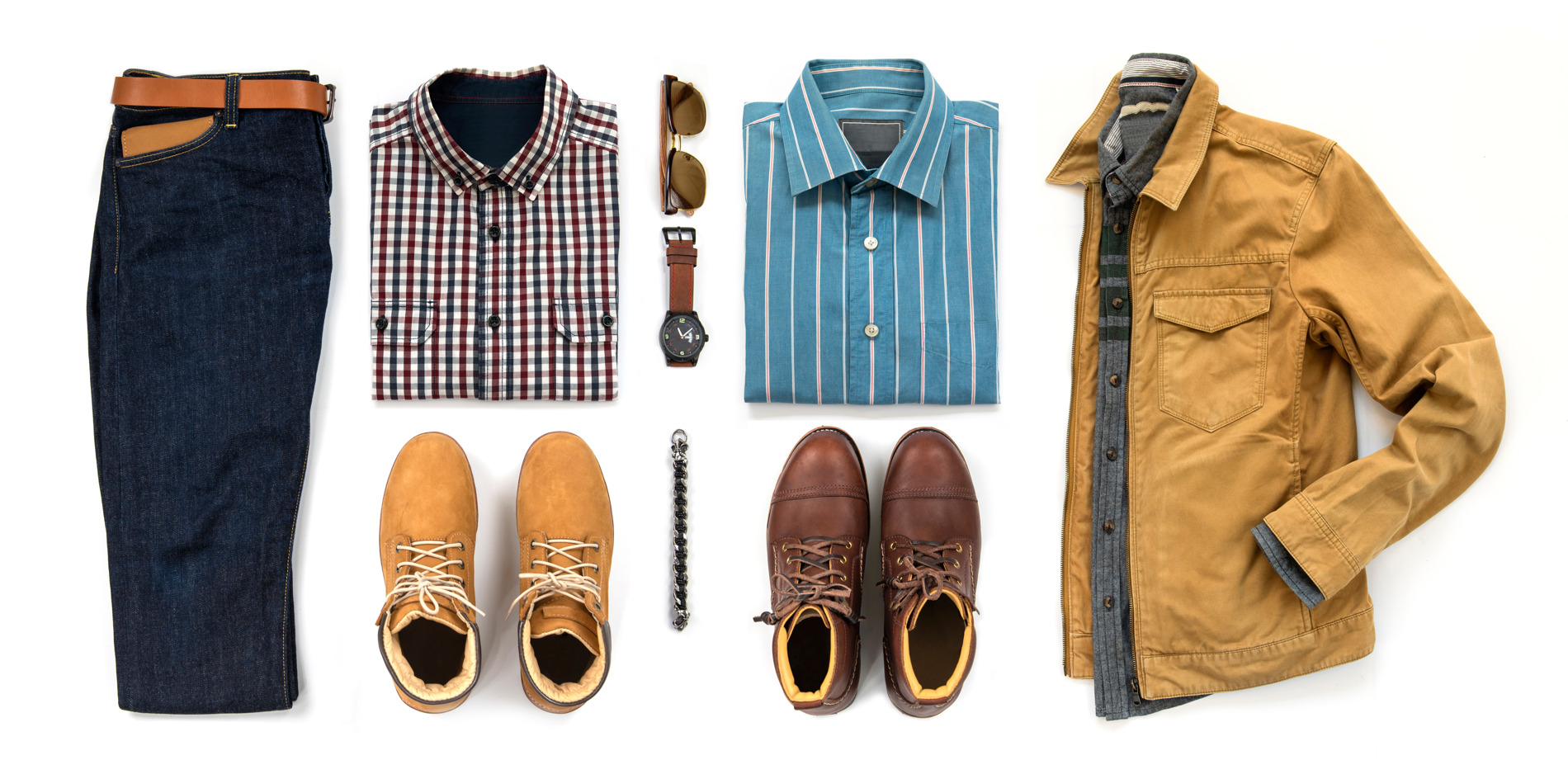 Moreover, we'll introduce you to a selection of online retailers and brick-and-mortar stores specializing in short men's clothing, ensuring you have an array of options. In addition, we will shed light on popular brands and designers who prioritize inclusive sizing for shorter men, proving that fashion can indeed be for everybody.
Key Takeaways
Several reputable online retailers cater specifically to shorter men, offering stylish and well-fitted clothing options.
Brands like Ash & Erie, Under 510, Bantam Clothing, and Nimble Made focus on precise measurements and customization, providing comfortable and flattering fits for shorter frames.
Jimmy Au's is a brick-and-mortar store offering personalized service and expert tailoring for men with shorter heights.
Brands like ASKET, Buck Mason, and Uniqlo offer high-quality basics and versatile clothing options suitable for shorter men.
Peter Manning NYC provides stylish clothing for men 5'8″ and under, while Rag & Bone offers contemporary fashion with slim-fit designs that often suit shorter individuals.
Tips for shopping for short men's clothing include knowing your measurements to find a proper fit, shopping at stores catering to shorter individuals, considering tailored options for a flawless look, and strategically choosing colors, patterns, and styles to create a taller silhouette.
Properly fitting clothes are crucial for short men as they enhance proportions, boost confidence, create a streamlined silhouette, and allow their figures to shine.
Investing in well-fitted clothing saves time and money, while specialized collections and tailored options cater to their needs.
Dressing well leaves a lasting impression in professional settings and allows short men to express their personal style and uniqueness confidently.
11 Best Places To Buy Clothes For Short Men
If you appreciate the ease of internet buying, some trustworthy merchants specialize in serving shorter men. These stores offer various options, from casual to formal attire, all tailored to ensure a perfect fit. Here are some top picks:
1. Ash & Erie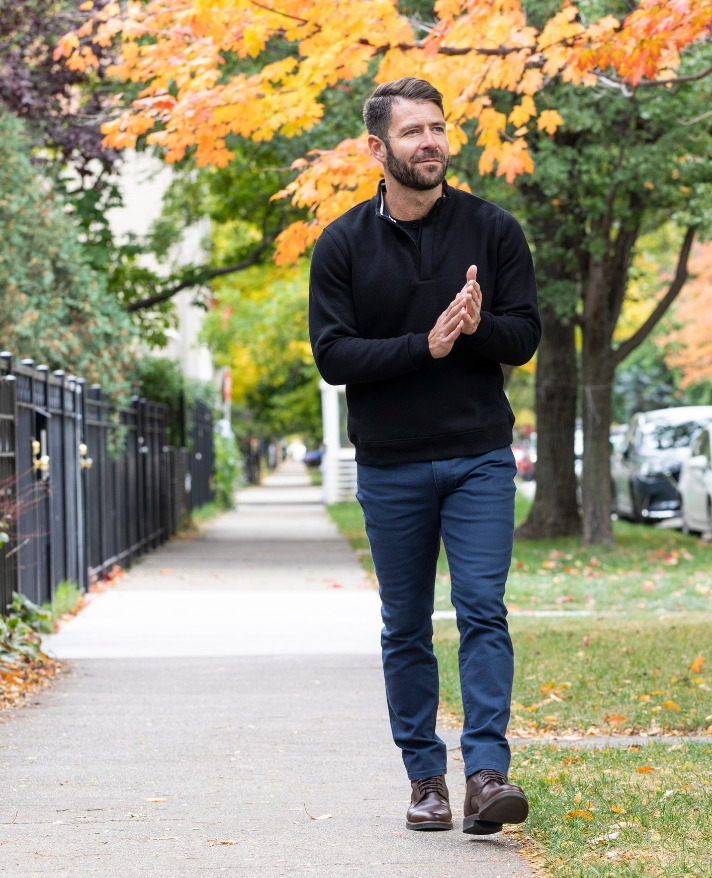 Ash & Erie is a trailblazing online retailer exclusively providing stylish, well-fitted clothing for shorter men. They understand shorter individuals' struggles when finding the right fit, and their mission is to bridge that gap. The brand offers an impressive array of clothing options, from casual shirts and polos to dress shirts, blazers, and pants. Each item is carefully crafted to accommodate shorter men's dimensions, ensuring a secure and attractive fit.
Customers appreciate the user-friendly website, which allows them to filter clothing by height, body type, and other preferences. Positive reviews often praise the brand's excellent customer service and hassle-free returns, making the online shopping experience pleasurable.
2. Under 510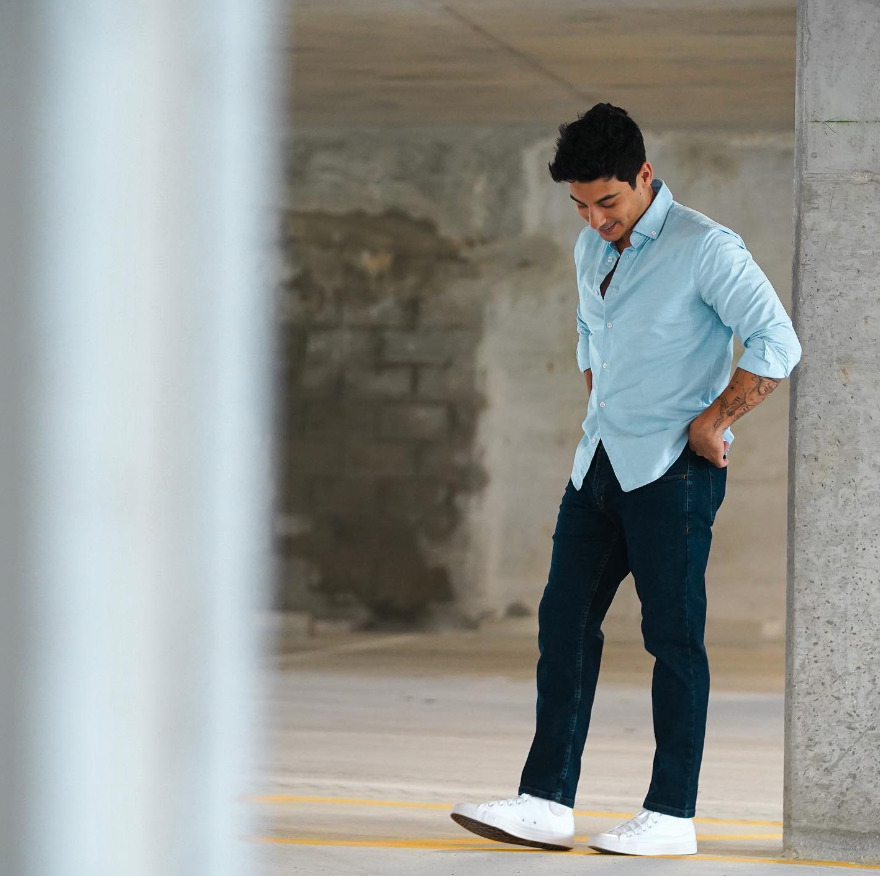 Under 510 is a go-to destination for shorter men who want to stay on top of the latest fashion trends without compromising fit and style. This online retailer focuses on creating modern and fashionable clothing that complements shorter frames. Their collection includes diverse clothing, such as graphic tees, well-fitted jeans, chinos, and dress shirts. Each piece is designed with attention to detail, ensuring a sleek and proportional fit for shorter men.
Satisfied customers often mention the brand's commitment to sustainability, using eco-friendly materials, and their dedication to inclusive sizing. Reviews praise the comfort and confidence of wearing well-fitted clothes from Under 510.
3. Bantam Clothing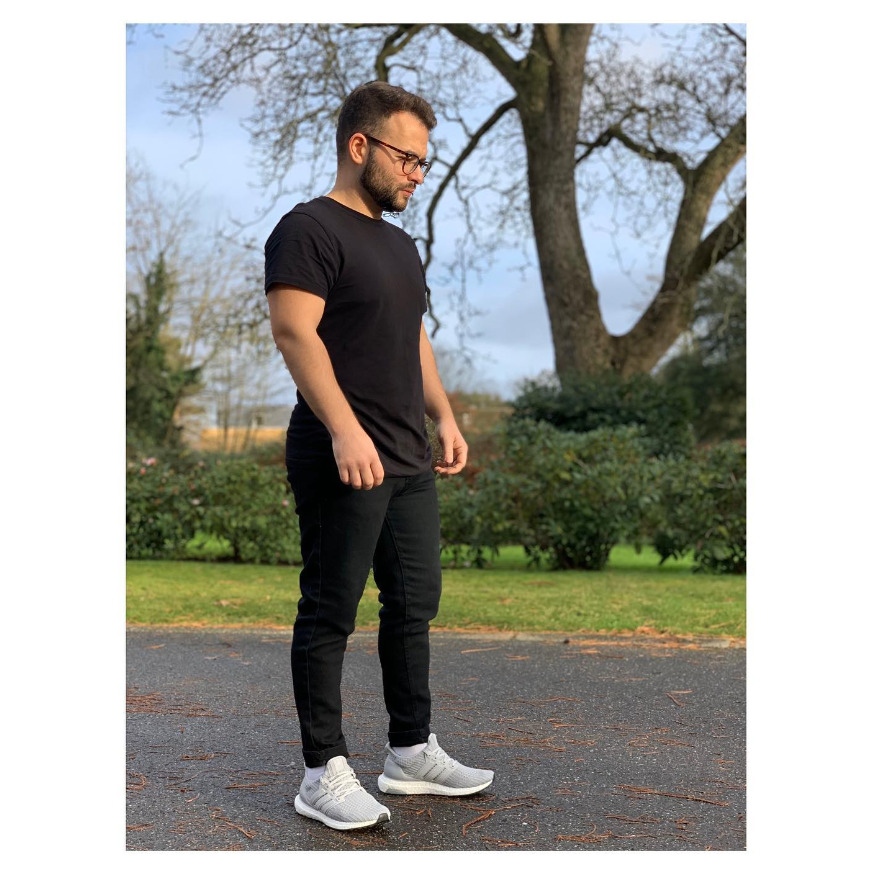 Bantam Clothing stands out as a brand that truly understands the needs of short men. They offer a comprehensive range of clothing, from casual to formal attire, all tailored to fit shorter frames perfectly. The brand's signature focus on precise measurements and fit customization allows short men to embrace their unique style without compromises. From shirts and trousers to outerwear, Bantam Clothing's collection covers all aspects of a fashionable wardrobe. Customer reviews often highlight the exceptional fit and the boost in self-confidence that comes with wearing tailored clothing. Many short men appreciate the brand's dedication to serving their niche.
4. Jimmy Au's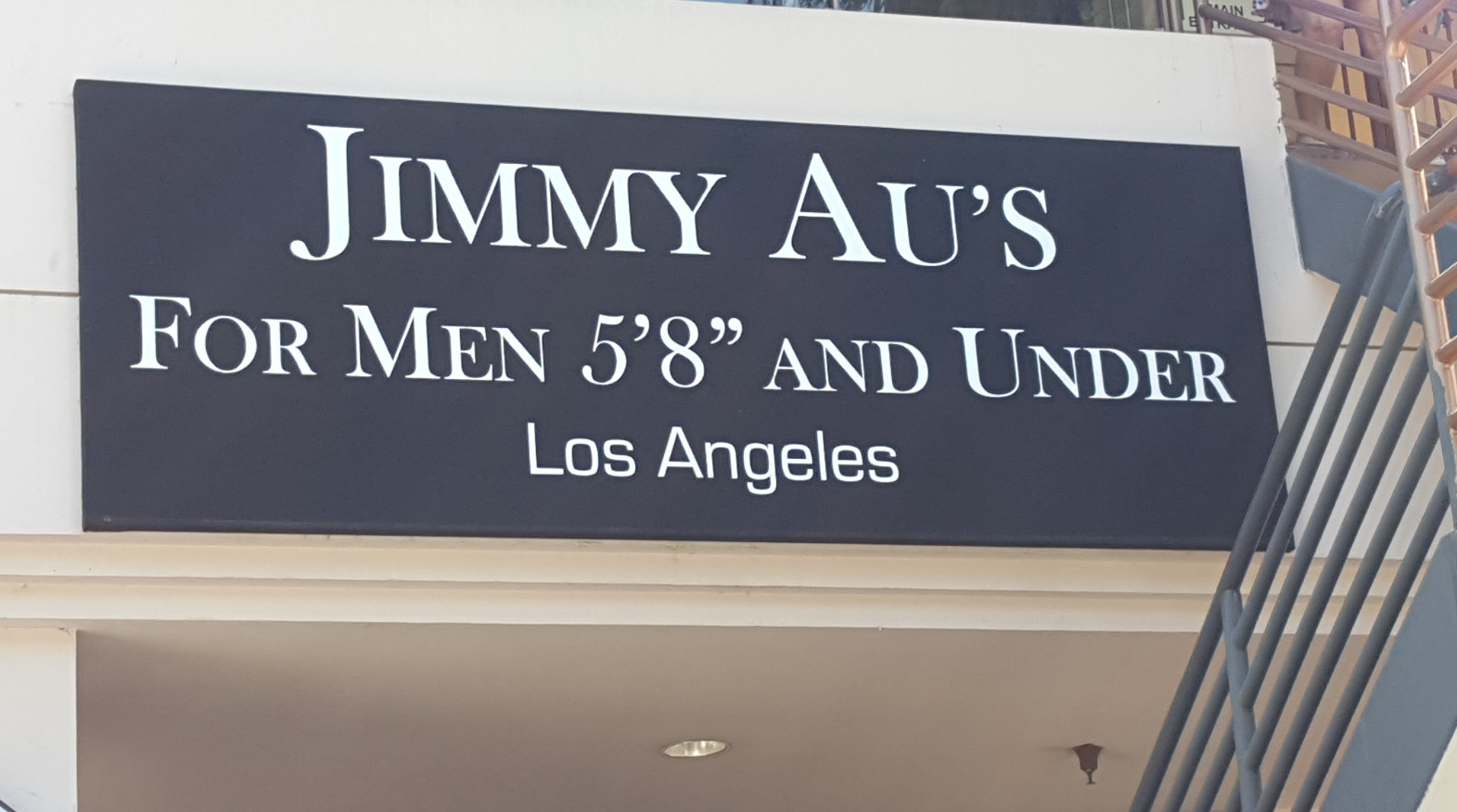 With over three decades of experience, Jimmy Au's has established itself as a leading authority in men's fashion for shorter heights. This brick-and-mortar store provides a one-of-a-kind experience with personalized service and expert tailoring.
Jimmy Au's specializes in custom-made clothing that fits each client's unique proportions and preferences. Whether you need a sharp suit or a casual outfit, their skilled team ensures a fit that enhances your style and confidence. Reviews often mention impeccable craftsmanship and attention to detail. Many clients commend the brand for making them feel valued and respected during shopping.
5. ASKET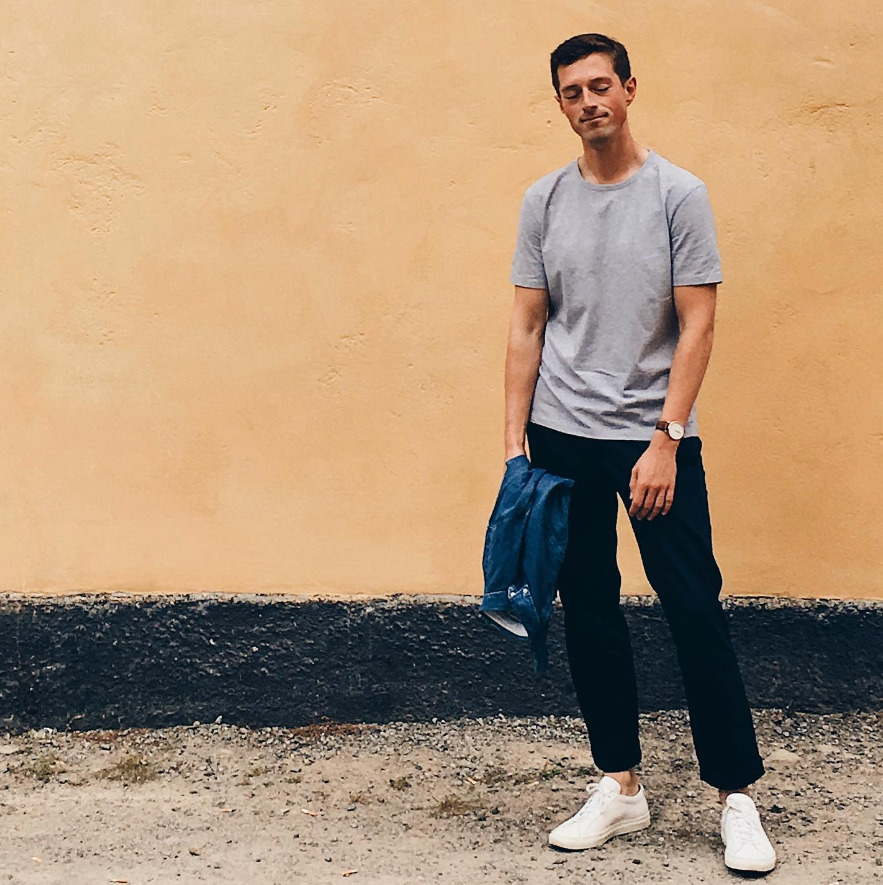 ASKET is renowned for its commitment to providing high-quality basics for all body types, including shorter men. Their size range and meticulous attention to fit ensure that men of all heights can find clothing that fits them perfectly.
From premium t-shirts and shirts to versatile outerwear and pants, ASKET's collection offers timeless pieces that are easy to mix and match. Their "Short" sizes category caters specifically to shorter frames. Positive customer reviews praise the brand for delivering on its promise of better-fitting basics, and many short men appreciate the stylish and comfortable options available.
6. Buck Mason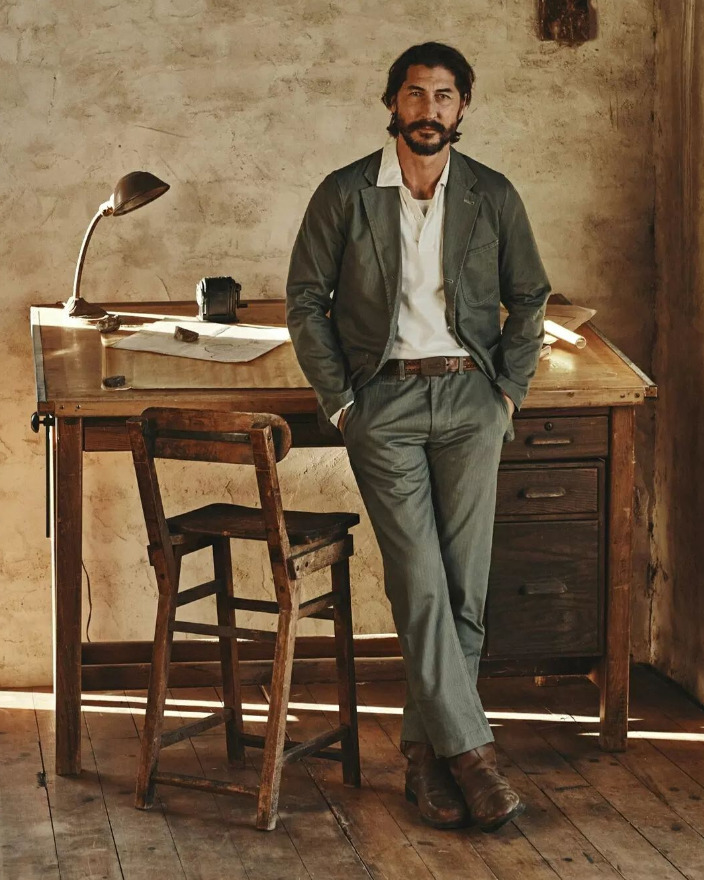 Buck Mason is a well-established brand that embraces diverse body types, including shorter men. Their focus on creating stylish and essential wardrobe pieces ensures that short men can find timeless clothing without compromise. The brand offers an array of well-fitted t-shirts, shirts, denim, and outerwear, designed to suit various styles and occasions. Their attention to craftsmanship and fabric quality enhances the overall shopping experience. Reviews often highlight the brand's versatility and reliability, making it a trusted destination for shorter men looking for elevated basics and stylish apparel.
7. Peter Manning NYC
Peter Manning NYC is another popular online store that provides stylish clothing for shorter men. They offer a range of sizes specifically designed for men 5'8″ and under, ensuring a precise fit. From casual wear to business attire, Peter Manning NYC has various options for different tastes and occasions. The brand's attention to detail and commitment to catering to shorter men's needs has garnered positive reviews from satisfied customers.
8. Men's Wearhouse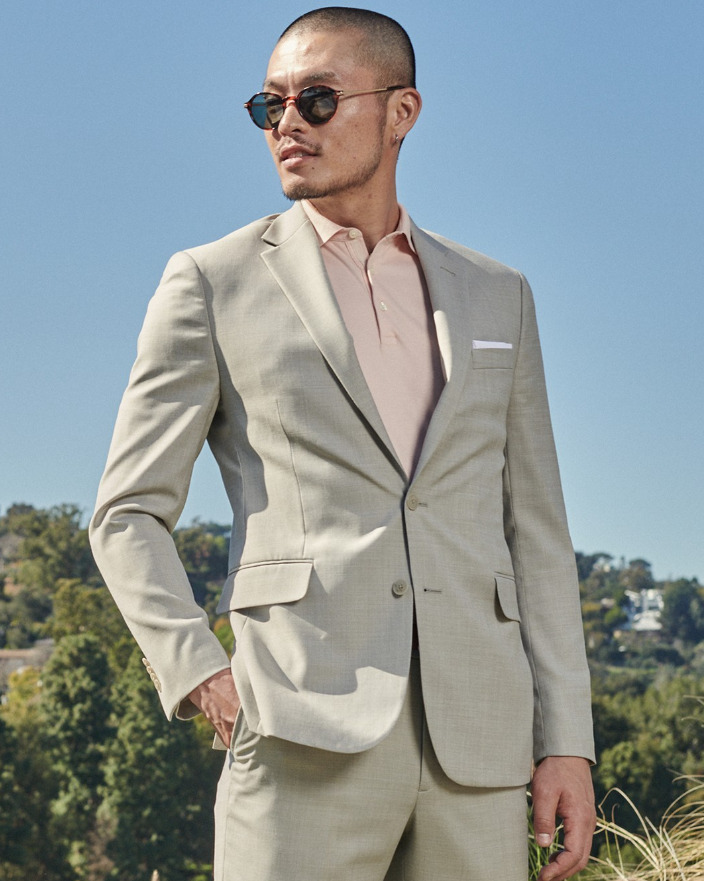 Men's Wearhouse is a chain of stores specializing in men's clothing, and many locations have a dedicated section for shorter men. The store offers an extensive collection of suits, shirts, pants, and other clothing, and its knowledgeable staff can help you choose the proper style and fit.
Trying on clothes in person can be advantageous for shorter men, as it allows you to assess the fit and feel of the clothing before making a purchase. Additionally, in-store staff can provide personalized recommendations and alterations to ensure you leave with clothes that make you look and feel your best.
9. Uniqlo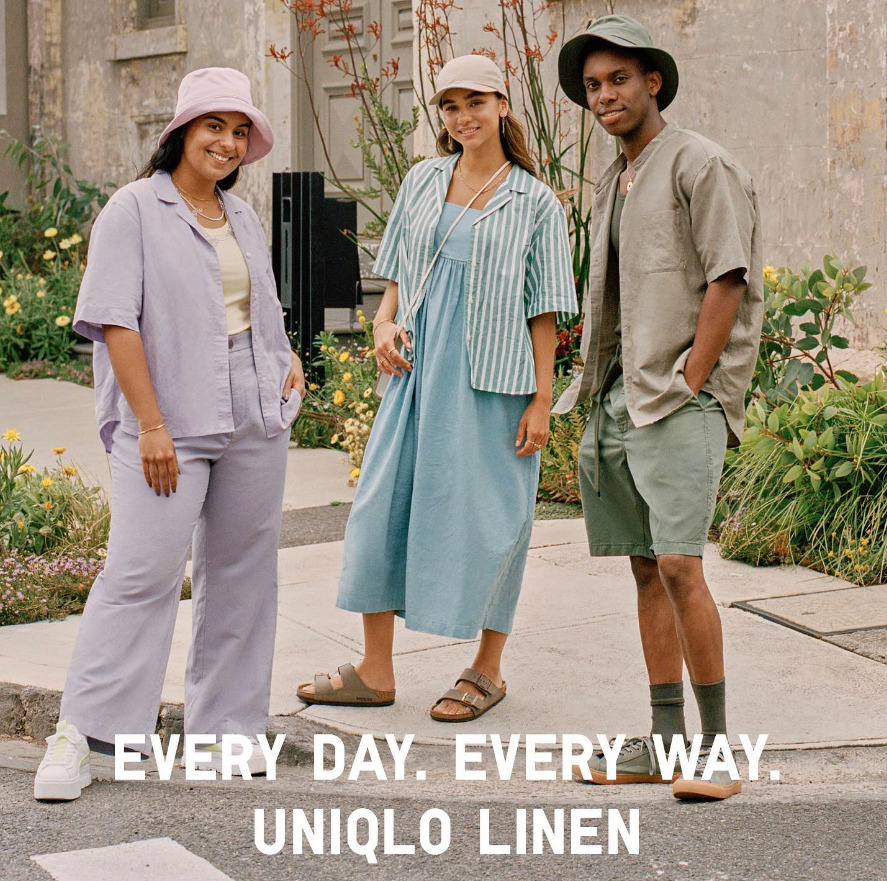 Uniqlo has earned its reputation as a leading global brand for good reason. Their dedication to simplicity and functionality results in clothing that appeals to people from all walks of life. Uniqlo offers a dedicated "short" section for shorter men, ensuring a proper fit without compromising style. From well-fitted casual t-shirts and polos to dress shirts and chinos, Uniqlo's extensive clothing range covers various occasions and preferences. Their innovative fabric technologies, such as HEATTECH for winter wear and AIRism for breathability, make their clothing suitable for year-round wear.
Uniqlo's diverse sizing options provide a more inclusive shopping experience, ensuring that shorter men can find clothing that flatters their physique. With affordable prices and a focus on versatility, Uniqlo is a go-to destination for short men seeking comfortable and fashionable clothing for everyday wear.
10. Nimble Made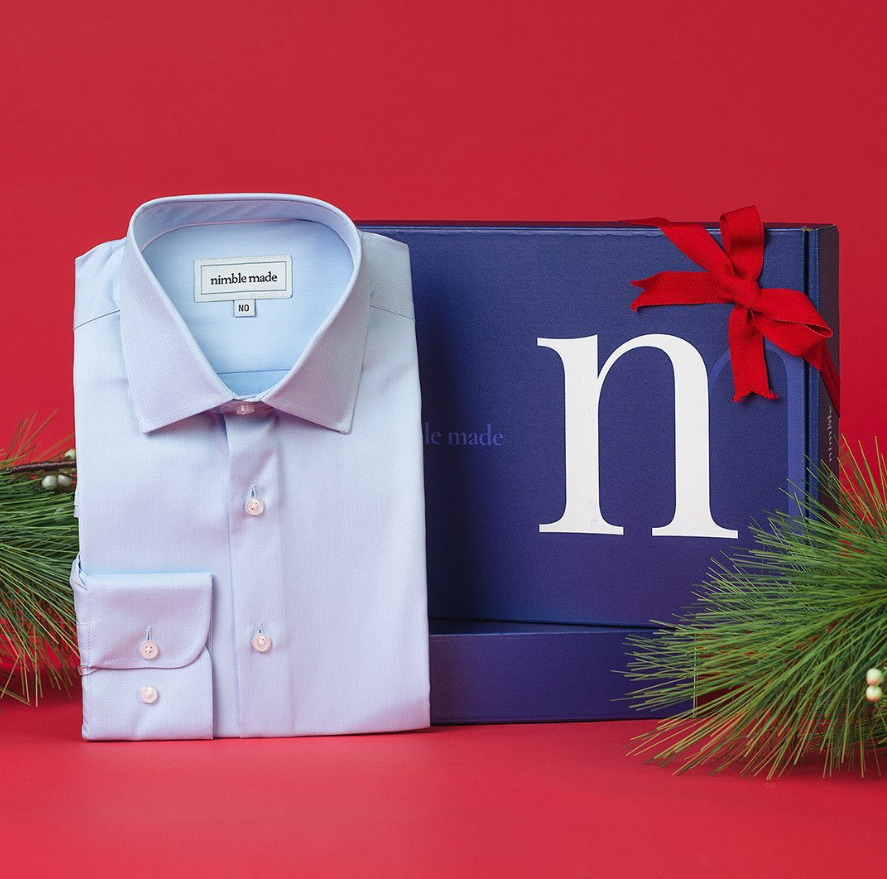 Nimble Made is a relatively new brand that addresses a common issue faced by shorter men: finding well-fitted dress shirts. Nimble Made specializes in creating dress shirts for men with slim and athletic builds, including those with shorter frames. Their shirts are thoughtfully designed to complement a more tailored physique, providing a clean, polished look for professional or semi-formal settings.
Nimble Made emphasizes the importance of the perfect fit, ensuring that shorter men can confidently wear dress shirts without the need for extensive tailoring. Their high-quality fabrics and attention to detail result in shirts that are not only stylish but also comfortable to wear throughout the day. Nimble Made is a reliable option for shorter men seeking dress shirts that fit like they were custom-made.
11. Rag & Bone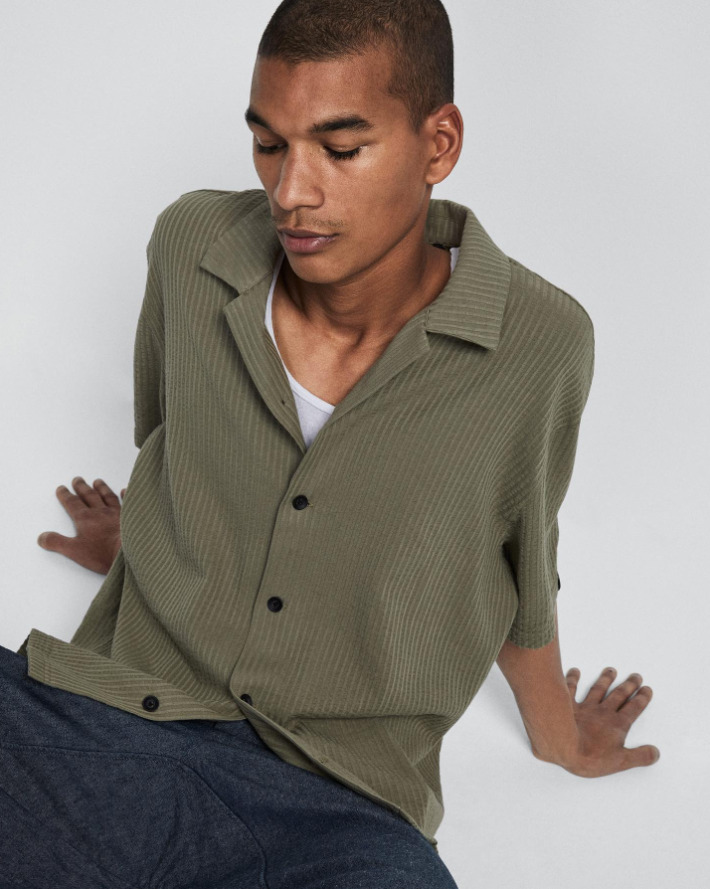 Rag & Bone is a contemporary fashion brand that caters to a diverse audience, including those with shorter heights. While they may not have a dedicated "short" section, their tailored, slim-fit designs often suit shorter individuals. Rag & Bone's clothing line encompasses a variety of styles, from casual wear to more upscale and sophisticated options. Known for its premium materials and attention to current trends, Rag & Bone delivers comfortable and stylish clothing. Their clean, modern aesthetic appeals to men seeking a sleek and refined look. While exploring their collections, shorter men can find clothing that aligns with their style preferences and enhances their overall appearance.
Key Tips For Shopping For Short Men's Clothing
By implementing the below key tips, short men can revolutionize their shopping experience and embrace clothing that accentuates their unique style and proportions. Remember, dressing well is not about height but finding the perfect fit and expressing your personality through fashion.
Knowing Your Measurements And Proportions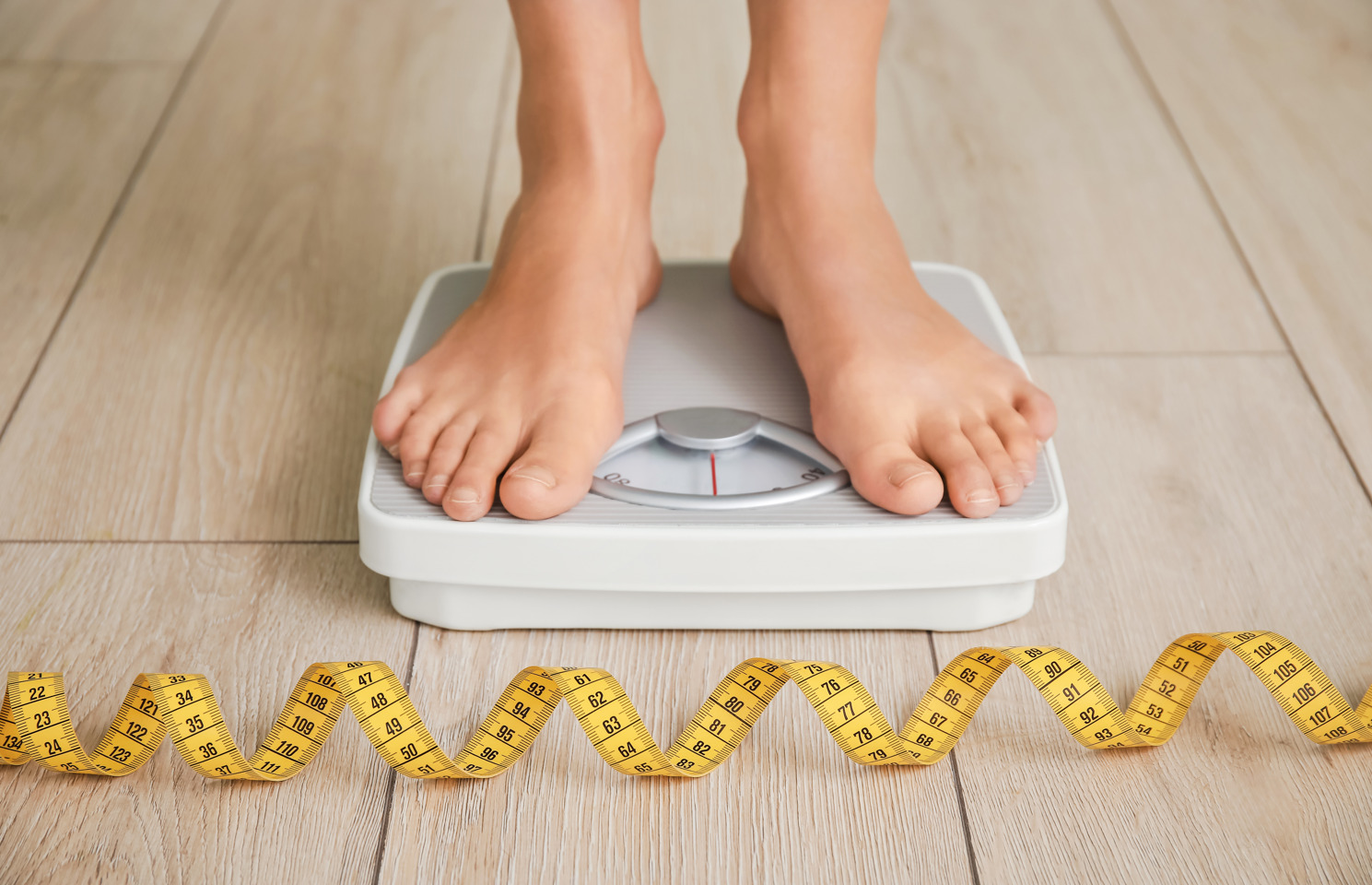 One of the fundamental steps in shopping for clothing as a short man is knowing your precise measurements and proportions. While height is essential, it's equally crucial to take note of other measurements like chest, waist, sleeve length, and inseam. Understanding your proportions allows you to find clothing that fits you properly, eliminating the need for constant alterations and ensuring a more comfortable and flattering fit.
Use a tape measure or visit a tailor for professional assistance to get accurate measurements. With this information, you can confidently shop for clothes that complement your body type and ensure a polished look.
Shopping In The Right Sections And Stores That Cater To Shorter Men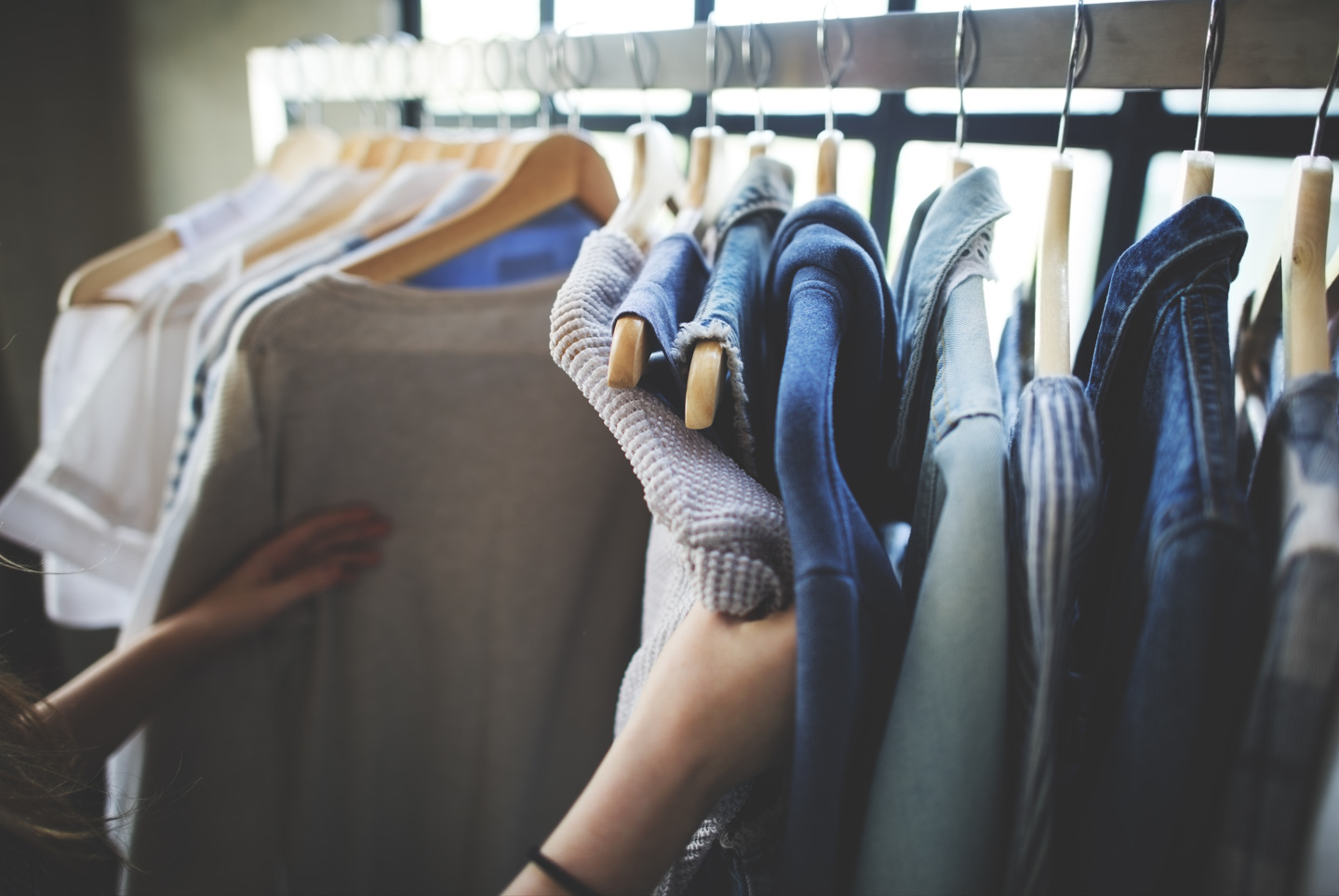 When shopping for clothing, seek out stores that specifically cater to shorter men or have dedicated sections for "short" or "petite" sizes. These stores understand the unique fit requirements of shorter individuals and offer clothing designed to accommodate their proportions. Shopping in these specialized sections saves you time and frustration, as you won't need to sift through racks of ill-fitting options. Additionally, look for online retailers that provide specific height or inseam length filters, allowing you to browse through tailored selections easily.
Emphasizing Tailored And Custom-Made Clothing Options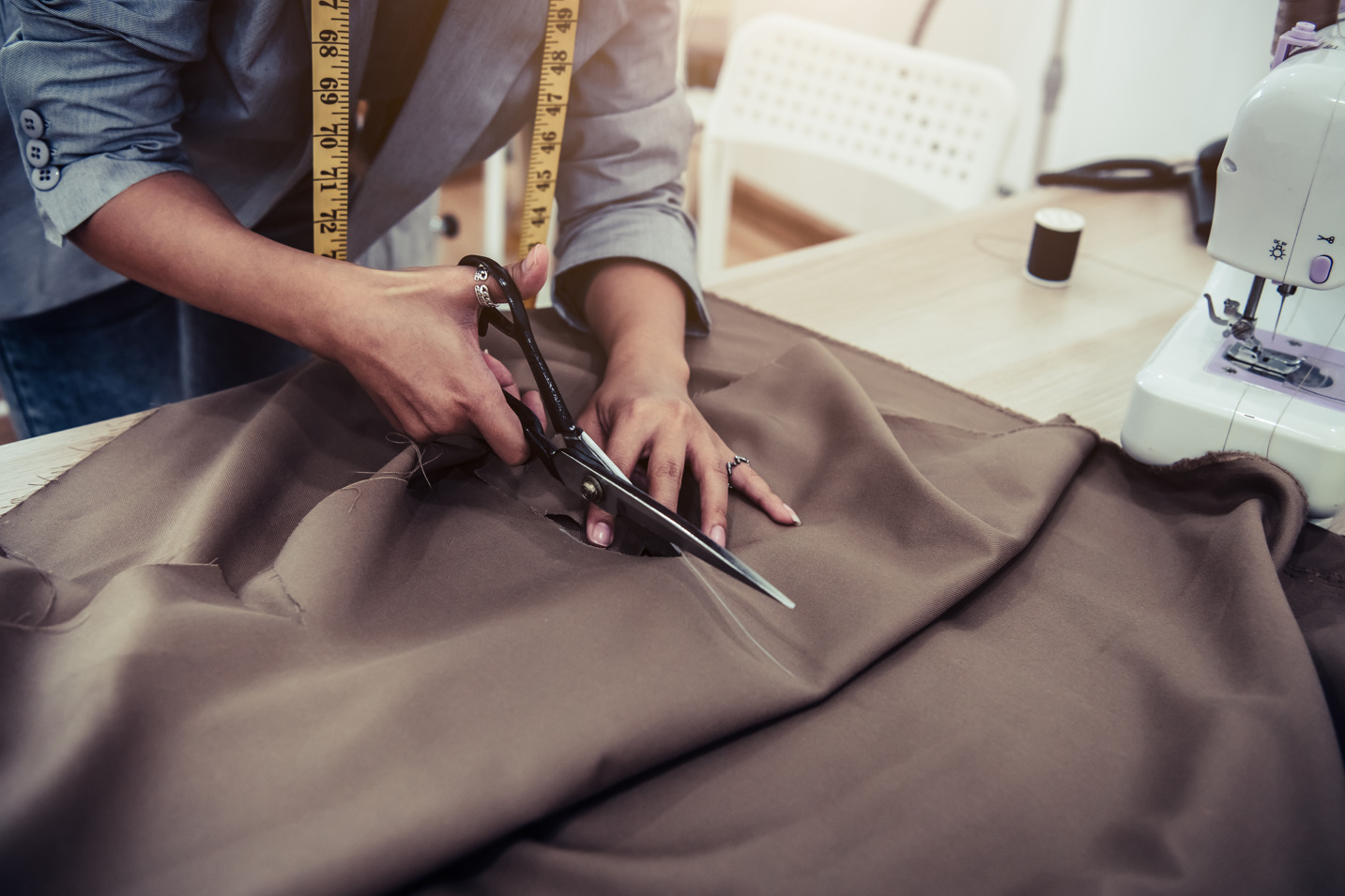 Tailored and custom-made clothing can be a game-changer for short men. Opting for tailor-made clothing ensures that each piece is precisely adjusted to your measurements, resulting in a flawless fit that enhances your appearance and boosts your confidence.
Consider investing in professional alterations to achieve a more tailored look when buying off-the-rack clothing. Tailoring can significantly improve the fit of shirts, trousers, and blazers, making them more proportionate to your body and enhancing your overall style.
Choosing The Right Colors, Patterns, And Styles To Create An Elongated Silhouette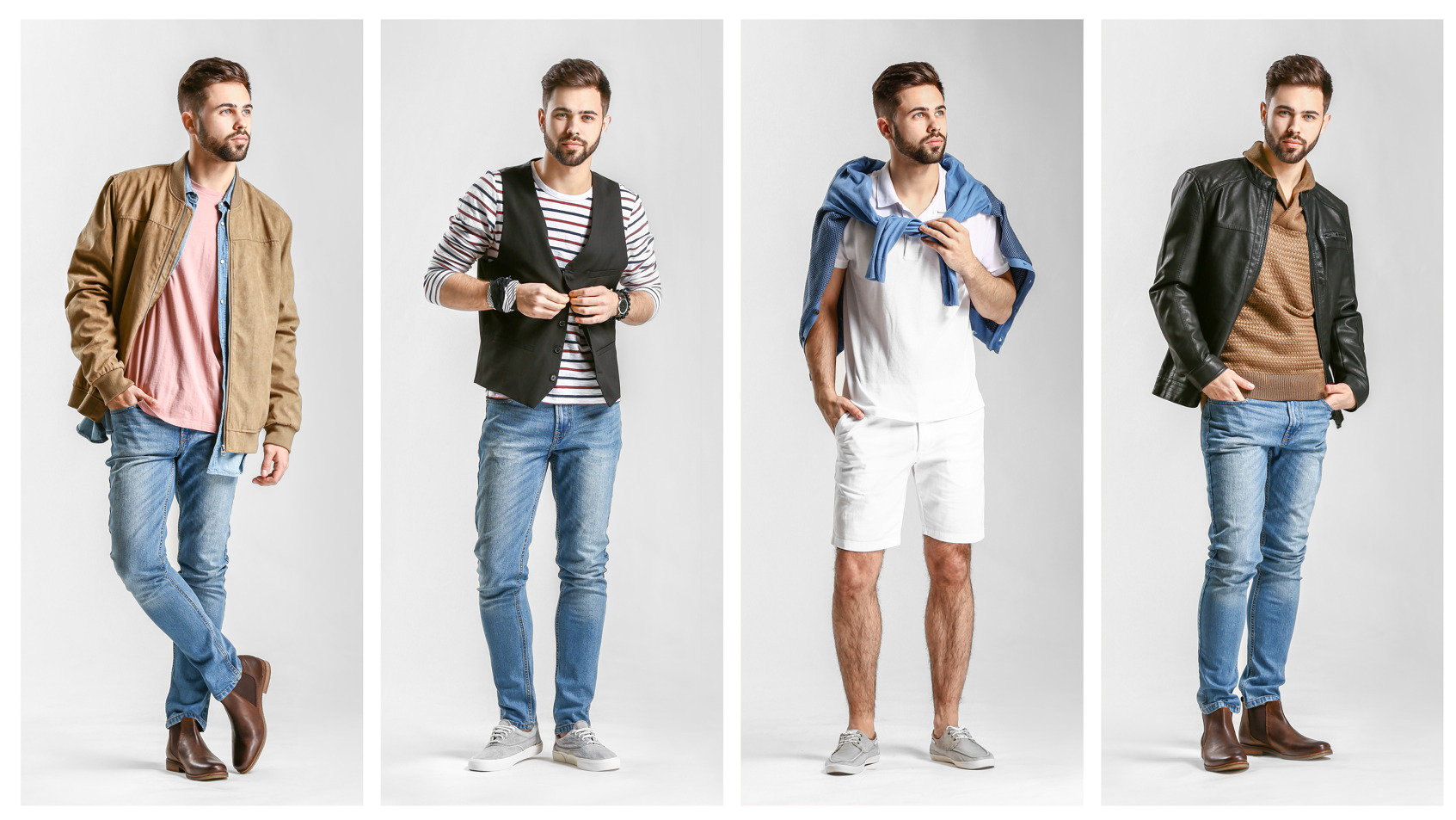 Strategic choices in colors, patterns, and styles can help create an elongated silhouette, giving the illusion of added height. Stick to monochromatic or similar color tones, as this creates a continuous line from head to toe, making you appear taller.
Avoid clothing with horizontal stripes, as they can visually shorten your body. Instead, opt for vertical stripes or pinstripes, which elongate your frame. Similarly, choose clothing with minimal patterns to avoid overwhelming your smaller stature.
In terms of styles, consider clothing with a streamlined and slim-fit cut, as overly baggy clothes can make you look shorter. A well-fitted outfit that skims your body can give the impression of a taller figure.
The Importance Of Properly Fitting Clothes For Short Men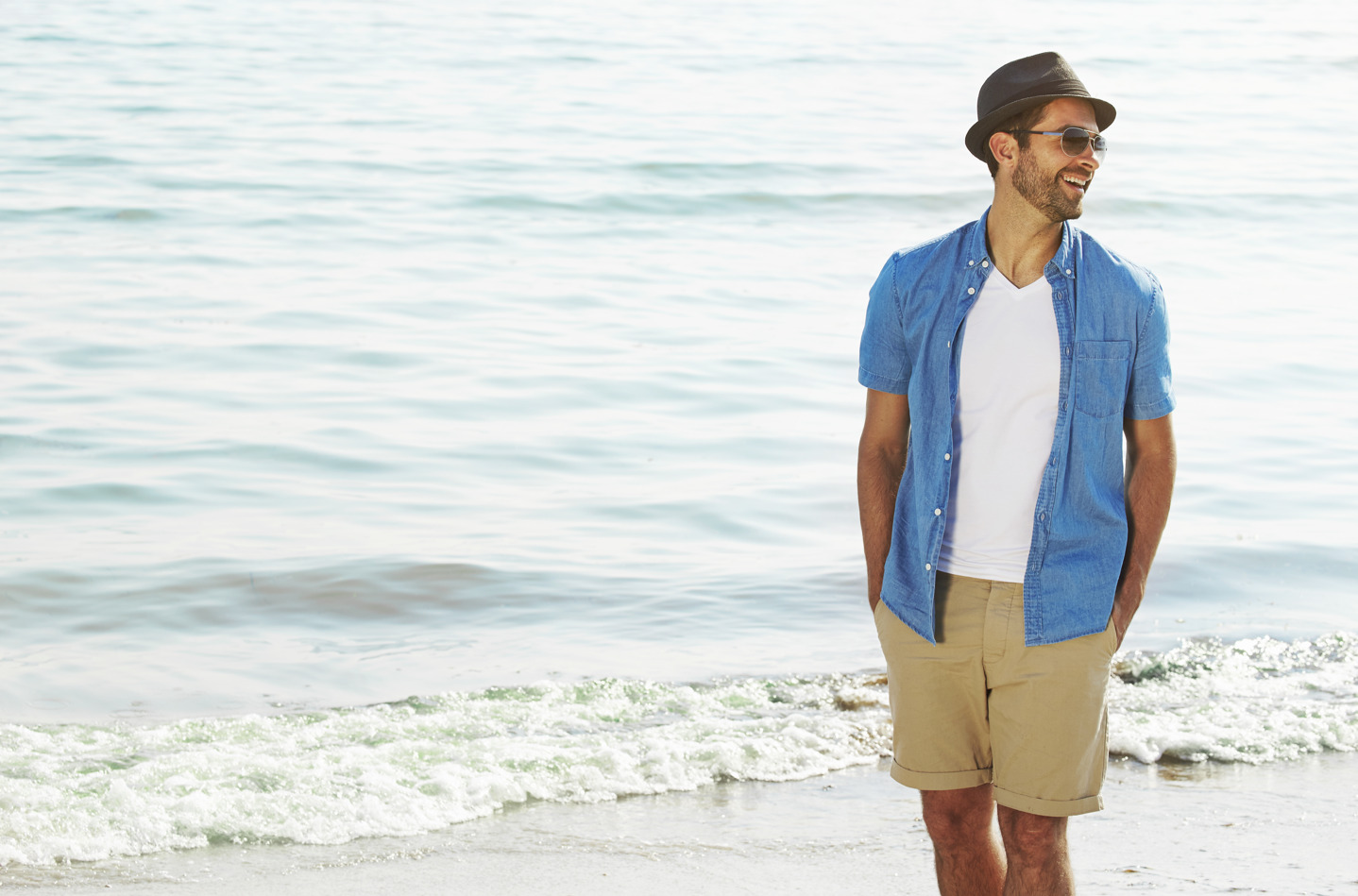 Understanding the significance of properly fitting clothes for short men is crucial to address these concerns and enhance their overall appearance and self-assurance.
Improved Proportions: One of the primary reasons why properly fitting clothes are crucial for shorter men is to achieve better proportions. Ill-fitting clothing can lead to an unbalanced look, making the person appear shorter. Properly tailored garments can help create the illusion of a more proportionate body, enhancing the natural shape and stature of the individual.
Confidence Boost: Clothing that fits well can significantly impact a person's self-confidence. When short men wear clothes that fit them perfectly, they feel more comfortable and at ease in their appearance. This boost in confidence can positively influence various aspects of their lives, including personal and professional interactions.
Streamlined Silhouette: Properly fitting clothes can create a streamlined silhouette that complements the individual's body shape. This streamlined look eliminates unnecessary bulges or fabric bunching, resulting in a cleaner and more polished appearance.
Eliminating Alteration Costs: Buying ill-fitting clothes and later getting them altered can be an additional expense and hassle. By investing in well-fitting clothes from the start, short men can save time and money while having a more enjoyable shopping experience.
Tailored Options: Many clothing brands now recognize the diversity in body shapes and sizes, offering more tailored options for shorter men. These specialized collections cater to their needs, providing a broader range of choices that accommodate their proportions.
Enhanced Professional Image: A well-dressed individual often leaves a lasting impression in a professional setting. Short men who wear well-fitted attire exude professionalism, attention to detail, and a sense of style, which can positively impact their career opportunities and advancement.
Personal Style Expression: Proper fitting clothes allow short men to express their style confidently. Properly fitting garments can accentuate their individuality and uniqueness, whether they prefer a classic, casual, or edgy look.
FAQs
How To Shop For Clothes As A Short Guy?
Shopping for clothes as a short guy can be made easier by focusing on brands that offer specific collections for shorter men or provide alterations services. Look for styles that elongate the body, such as vertical stripes, and avoid overly long or baggy garments.
What Should Short-Height Men Wear?
Short-height men can opt for clothing that creates the illusion of a taller silhouette. This includes wearing well-fitted clothing and monochromatic outfits and avoiding large patterns or horizontal stripes that may make them appear shorter.
Is Uniqlo Good For Short Guys?
Yes, Uniqlo is known for offering a diverse range of sizes and has options catering to shorter individuals. They have various styles suitable for short guys, and their clothing is often affordable and of good quality.
How To Buy Pants As A Short Guy?
When buying pants as a short guy, pay attention to the inseam length and opt for brands that offer shorter inseam options. Tailored or cropped pants can also be a great choice, as they can avoid excess fabric bunching at the ankles.
Can Short Men Wear Baggy Clothes?
While short men can wear baggy clothes if they prefer that style, it's generally advisable to opt for well-fitted clothing. Baggy clothes can sometimes overwhelm a shorter frame, making the individual appear smaller than they are.
What Shirts Should Short Guys Wear?
Short guys can opt for shirts that have a slightly shorter length, ending around the mid-hip area. Fitted shirts or those with vertical patterns can elongate the body, while avoiding oversized shirts is recommended.
How To Determine The Right Clothing Size For Short Men?
Short men should accurately measure their chest, waist, hips, and inseam length to determine the right clothing size. Checking the brand's size charts and trying on clothes before purchasing can also help ensure a proper fit.
Can Short Men Wear High-Waisted Pants?
Yes, short men can wear high-waisted pants, which can even be flattering. High-waisted pants can create the illusion of longer legs and a taller silhouette, especially when paired with a well-fitted shirt or top.