Incline walking teaches you how to maintain good posture. This is important because a poorly aligned head, neck, and back can lead to back pain. Incline walking has been shown to improve strength and endurance of the core muscles that prevent injuries from side impacts too.
People walk on an incline for physical exercise or physical therapy, but the effect it has on posture is not always obvious.
It's a well-known fact that walking uphill exhausts you. Incorporating hill training into a walking or jogging routine also challenges your muscles, elevates your heart rate, and improves calorie burn.
As with any other kind of exercise, walking on an incline offers a number of advantages and disadvantages.
This page discusses typical inclination grades, their advantages and drawbacks, the calories burnt, and the comparison of incline walking to ordinary walking.
Common Incline Gradients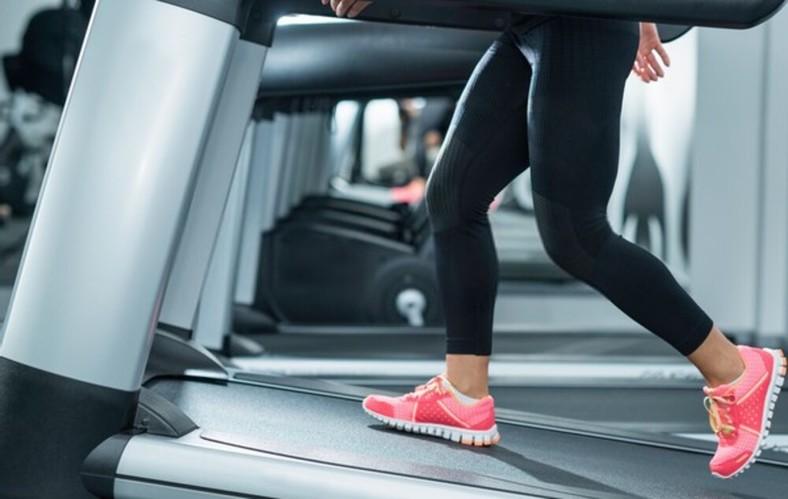 Incline gradients are a measure of the steepness of a surface. In simple terms, it is the amount of "rise" divided by the "run." Slopes with steeper grades have higher incline gradients, meaning they have a greater height to horizontal length ratio.
The most common type of grade is an 11% incline gradient, which means for every 100 feet horizontal distance, there is a vertical rise that would be 10 feet. For every 1000 feet you travel horizontally; you will climb 100 feet in height.
You can see how hard this may get when attempting to assess the inclination or grade of each hill or uneven ground you see when walking outside.
Unless you're walking or jogging up the same hill again, the terrain frequently varies, which implies that the slope or grade changes as well.
There are a number of different ways to measure inclination or grade. What you need is the steepest slope or fastest possible upward slope you can obtain during your walk/jog.
As we know, it's pretty hard to measure the actual rise and run on an incline. So we need to use other methods to find out the incline gradient:
1- Watch out for changes in surface level and note them as you go along your walk/jog. Hills and dips in the ground which correspond with those changes in surface level would be the inclines and declines, respectively.
2- Walk along a track where there are regular distance markers (ideally every 100 to 200 meters) and note the difference between the marker ahead and behind as you proceed. The incline gradient can then be estimated as (incline marker ahead horizontal marker behind) /100m.
The ability to control the gradient is what makes treadmill training great for measuring inclines. The majority of treadmills come with pre-programmed workouts that gradually increase the slope as you continue through the session. However, you may also change or set the inclination manually.
The majority of treadmills include inclination or grade settings that begin at 0% and increase in 0.5 percent increments up to a maximum of 15%.
Consider doing one of the exercises that replicate uphill and downhill walking in a diverse manner to reflect the fluctuations in natural terrain.
If you want to keep track of your progress while climbing, try using a steps to miles calculator like the one found at Steps to Miles Calculator. This tool can help you monitor your steps and figure out how many miles you are climbing with each pass. It's a great way to stay motivated and see your progress over time.
Benefits Of Walking On An Incline
Walking on an incline is a serious form of exercise that is beneficial in many ways. Walking with an incline adds stress and challenge to your workout and can lead to improvement in muscle definition, weight loss, fat burning, decreased risk of injury, improved circulation, and increased calorie burning.
Related: Benefits of Walking Exercise
Changing up your workout routine may help you increase performance, break through plateaus, and stay motivated. One simple modification is to include inclines into your walking or running sessions. The following are five advantages of uphill walking.
Boosts your heart rate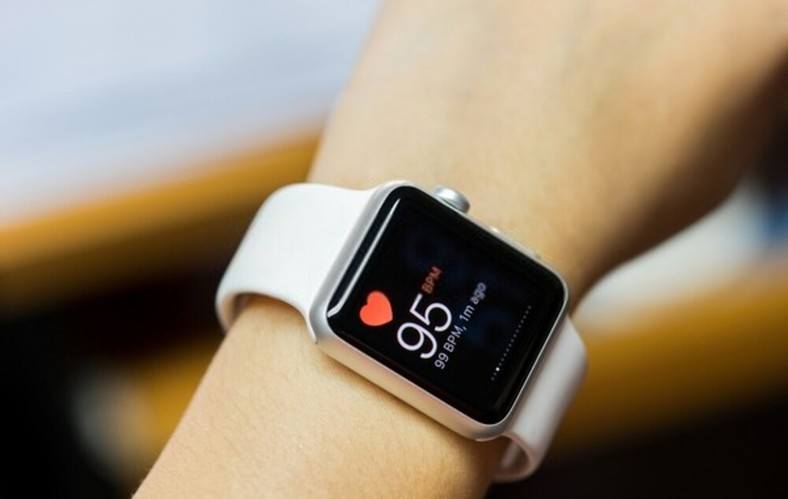 Physical exercise of any kind increases your heart rate. Your heart rate is normally the lowest during rest. This is referred to as the resting heart rate.
When you begin exercising, this number increases in direct proportion to the intensity of the activity until you achieve your maximum heart rate — also known as your maximum heart rate.
Between your resting and maximal heart, rates are an optimal range for aerobic activity.
The incline of the treadmill will affect the rate at which you reach your maximum heart rate. When you are walking or running on a flat surface, your body uses energy for all the muscle contraction, including the legs, arms, and torso. With an incline, these muscles are able to contract faster while using less energy.
Be sure to check the heart rate training.
Conditions the body for realistic terrain
If you are a runner who enjoys the great outdoors, running on a treadmill can be a healthy way to get in your workout. Exercising at high inclines is an excellent simulation of running on rough terrain or up and downhill.
Running or walking uphill places greater stress on the muscles, especially the quadriceps, hamstrings, and calves. Your endurance will be tested as it requires more effort to move forward during uphill running. As your body becomes accustomed to this type of running, you will notice improvements in leg strength and endurance.
If you walk only on level terrain, whether outdoors or on a treadmill, you will lose out on the challenge that an elevation provides.
Additionally, it's an excellent option for runners wishing to cross-train while still benefiting from a workout that encourages a faster heart rate and increases calorie burning. Related: The Resistance Training Health Benefits.
Conditioning your body is essential when preparing for realistic terrain. It's recommended to choose the right bike that suits your needs, and there are 18 types of bikes to choose from. Choosing the right bike will help you train for real terrains and make your workout routine more effective.
Targets the posterior chain muscles
The posterior chain is the area of your body that includes your glutes, hamstrings, calves, back muscles, and even shoulders. These are important for running or walking uphill.
Aerobic exercise that incorporates inclines helps to strengthen these muscles in preparation for the terrain you will encounter while training for an event or while out on a cross-country hike or trail run. Walking uphill targets several muscle groups in the legs, including the quads, hamstrings, and calves. Related: What Muscles Get Worked when Walking on an Incline.
That is why it is typical for individuals to complain about their glutes and hamstrings being "on fire" after walking up a hill. Strong posterior chain muscles may help avoid injuries, improve posture, promote athletic performance, and assist in mitigating the effects of abrupt pressures.
Increases activation of lower leg muscles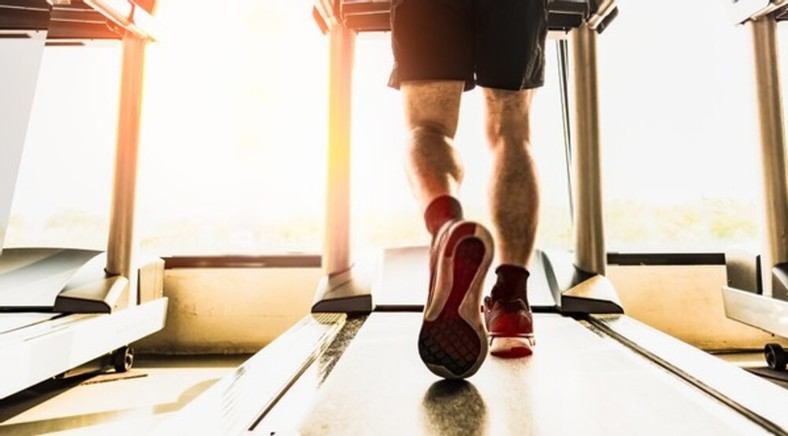 The lower leg, which includes the calves and shins, is home to various muscles, including the tibialis anterior, the peroneals, the gastrocnemius, and the soleus. These muscles are recruited when you go from a level surface to an elevation.
When walking on a treadmill, the majority of your weight is supported by the upper body, while lower leg muscles are not engaged yet. When running downhill, you have a similar effect on your lower body.
Walking uphill engages the calves and hamstrings more than running downhill. When walking uphill, you will get a greater stretch in your calves and hamstrings, which increases circulation and activates these muscles.
These results provide support to the use of incline walking to strengthen the peroneals and assist those who have weak ankles. Related: Treadmill walking can lead to Ankle Pain.
Burns more calories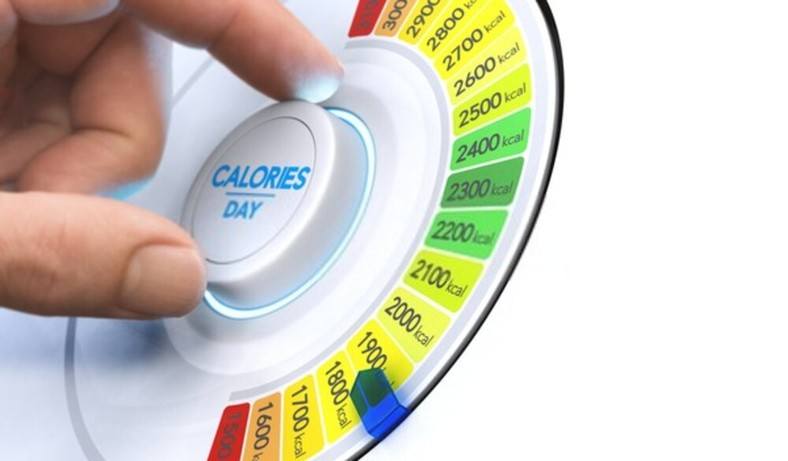 Garland et al. (2004) found that walking on an incline increased the calorie expenditure compared to walking or jogging at a constant speed.
For each meter of incline, the maximal oxygen consumption (VO2ml/kg/min) increased by 6 ml/kg/min for males and by 9 ml/kg/min for females.
The authors concluded that inclines could increase calorie expenditure in addition to providing an exercise stimulus that helps stimulate muscle growth and improves power output in older adults.
The quantity of calories you burn when exercising is determined by a range of variables, including your weight and the kind of exercise you conduct. It may also vary as the intensity is increased, like when walking or running on an uphill.
Indeed, the metabolic cost of flat walking is greater than that of slope walking. The following rise in metabolic rate was seen in 16 subjects:
The metabolic cost was 3.3W/kg at a 0% inclination.
The metabolic cost rose to 52W/kg at a 5% gradient.
The metabolic cost rose to 113W/kg at a 10% gradient.
By including hills or inclines into your walking routine, you may boost your heart rate, calorie burn, and hamstring, glute, and calf muscle activation. Additionally, exercising on an inclination helps you to simulate a realistic landscape.
If you're looking for a way to burn more calories, walking on an incline could be the answer. According to a calorie calculator (link to ) provided by Hood MWR, walking on a 5-degree incline for 30 minutes can burn up to 246 calories for someone who weighs 150 pounds. Try incorporating incline walking into your daily exercise routine to increase calorie burn.
Drawbacks Of Walking On An Incline
While the benefits of incline walking much exceed the disadvantages, there are some drawbacks to consider.
When you go from a level to an uphill surface, you add tension to both the front and rear lower leg muscles. The tibialis anterior, personals, gastrocnemius, and soleus are among these muscles.
As a result, you may have greater discomfort in these muscles until your body adapts to walking or jogging on an elevation.
Certain individuals get shin splints, which may be treated with ice, stretching, and rest. Having said that, if the discomfort continues or becomes uncomfortable, see your physician or physical therapist.
If you suffer from low back discomfort or have persistent problems in this region, try working with a physical therapist to find an inclination that is comfortable for you. The higher the grade, the greater the pressure on the spine and hips.
If you have your doctor's approval, you can walk or jog on an incline treadmill.
For people with knee problems, incline walking might not be the best choice because it puts more stress on the knee joints. The higher the incline, the more pressure there is at the knee joint. The good news is that many gym machines can be adjusted to meet your needs, so talk with a fitness instructor to determine which one will work best for you.
Give it a go with this sample interval workout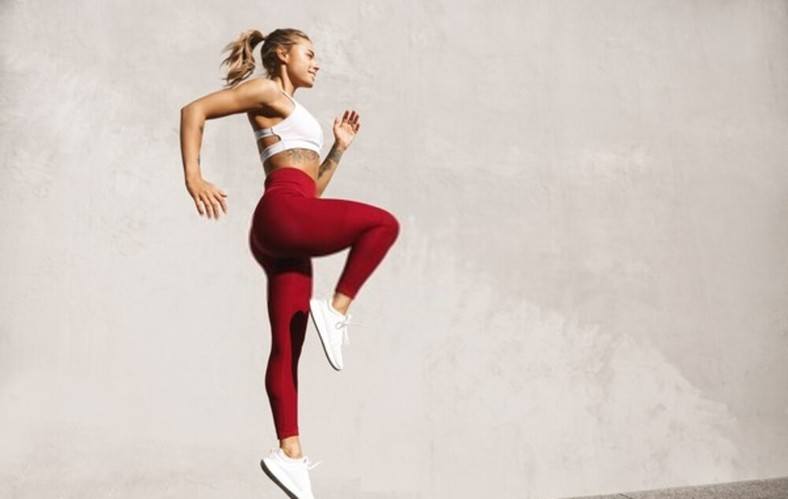 If you're prepared to begin, look no further. This straightforward interval exercise is ideal for both beginners and seasoned gym lovers.
If you're completing this exercise on a treadmill, it'll be simpler to keep track of the various inclines. However, there is no reason why you could not do this outside as well.
How to proceed
Warm-up: 5 minutes walking at a regular speed at a 0% inclination

Interval 1: 3–4 minutes at a vigorous speed on a 2–3 percent incline

Rest/recovery: 1–2 minutes at a moderate speed on a 0% incline

Interval 2: 5 minutes at a fast pace at a 2–3% incline (You should really feel the blood pumping here.)

Rest/recovery: 1–2 minutes at a moderate speed on a 0% incline

3–4 minutes at a 2–3% slope at a brisk speed Interval 3: 3–4 minutes at a 2%–3% incline at a brisk pace

5 minutes at a 0% gradient at a regular speed
Note: This workout lasts for approximately 25–30 minutes and involves bursts of high-intensity exercise, which helps to maintain healthy heart function and healthy cholesterol levels. Once you have completed this exercise, you can begin to increase the time associated with each interval over time. If you want to make the exercise more challenging (and it will be), slowly increase the incline of your treadmill.
Tips
Adjust the slope or tempo as needed to ease into or increase the intensity of your exercise.

Utilize a heart rate monitor and strive to maintain an optimal heart rate.

If you're just beginning your fitness quest, start with a lesser inclination and gradually increase it.
To maximize fat burning during your interval workout, try incorporating cycling into your routine. According to recent studies, cycling not only burns belly fat but can also improve overall cardiovascular health. By mixing high-intensity cycling with other exercises like resistance training, you can create an effective interval workout that targets multiple muscle groups.
Alternatives
If walking is not your thing, do not worry. There are other more methods to get the same benefits:
Stair-climber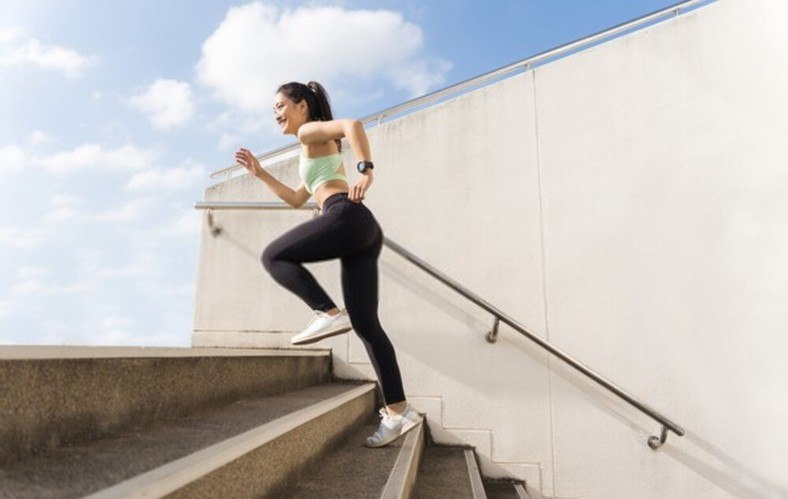 For those of you who miss living on the fourth story in a walk-up apartment, this gadget simulates climbing a flight of steps. It's ideal for strengthening your lower body while having a little effect on your joints.
To further boost your lower body strength, try incorporating exercises like stair-climbing into your workout routine. This not only works the glutes, but also improves cardiovascular endurance.
Elliptical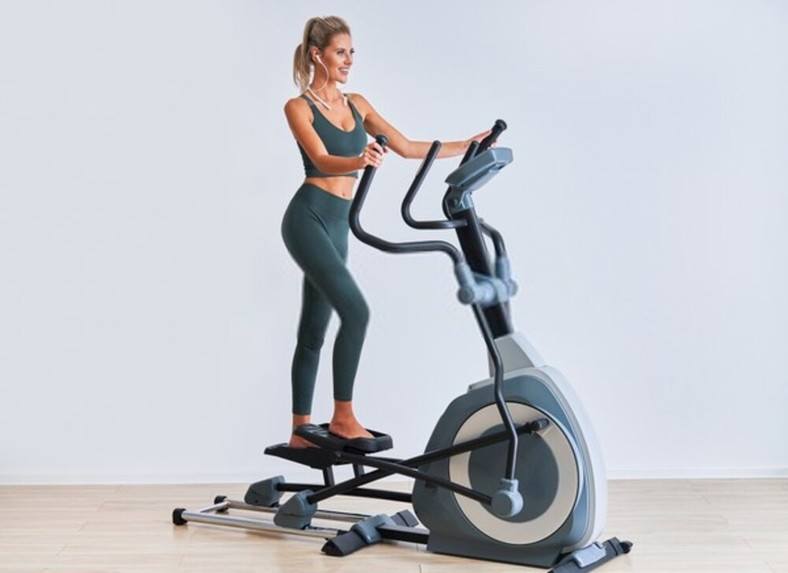 Additionally referred to as a cross trainer, this machine has long handles and large foot pedals. It may assist you in combining upper and lower body exercises for a well-balanced total-body workout.
Cycling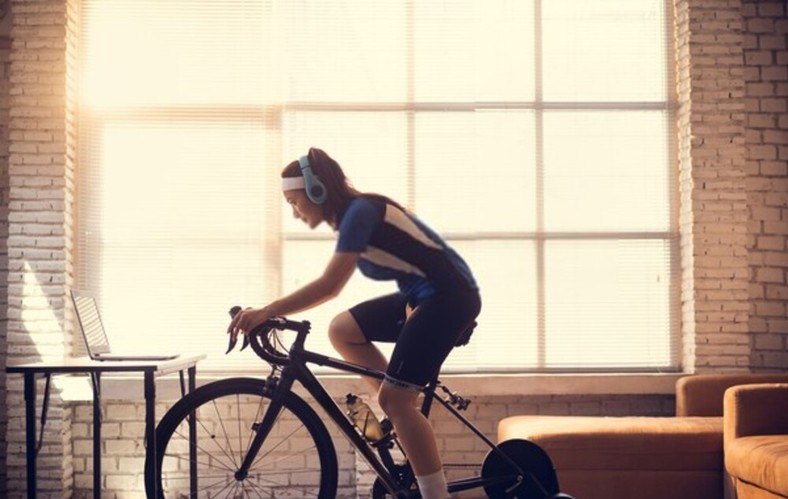 Certain stationary cycles have inclination programs, and they are gentler on the knees than walking or jogging. If you want to exercise outside, you can always get on a real bike and pick a hilly area.
Biking or cycling is a great way to burn calories and maintain weight. According to a study, cycling can burn fat faster than walking especially in the abdominal area. If you want to lose those few extra pounds around your waist, try incorporating cycling into your daily routine. Check out how many miles you should ride daily for optimal results.
Arm bicycle
Your upper body provides excellent aerobic exercise! By turning the machine's pedals at chest height with just your arms, you may increase your heart rate.
FAQs
Is walking at an incline good for weight loss?
Walking on an incline does not necessarily lead to higher caloric burn rates than walking on flat ground (in fact, in some cases, it leads to lower). The incline component of a treadmill workout may help you get fit without putting too much stress on your joints, but it won't necessarily help you get the weight off. In total, treadmills are safer and more comfortable than high-impact workouts like running or jogging. See also: Treadmill workout for weight loss.
If you're looking for an efficient way to shed fat, consider walking at an incline. As discussed in How to Burn 500 Calories Walking, an uphill walk steadily elevates your heart rate and forces your body to work harder, expending up to as much as 50% more calories than walking on level ground.
What is a good incline for walking?
Most treadmills have built-in inclines that range from 0 to 15 degrees. The best incline for walking is around 5 or 6, which is just high enough to promote good heart rate and muscle-building but not so steep that it causes the body to flail about uncontrollably.
How long should you incline to walk?
There is no set formula for how long to walk at an incline. The two most important factors are the degree of incline and your fitness level. The more fit you are, the less time you will be comfortable at a moderate to high incline. If the degree of incline becomes too difficult, your body can easily become fatigued and potentially injured. It's important that you match your incline with your fitness level.
Walking is a low-impact exercise for strengthening your core and other muscles too. Your core includes your abs, obliques, and lower back muscles, which helps maintain stability, balance, and good posture. Try engaging your core muscles while walking to further tone and develop it. Check out this article for the benefits of walking for your core.
Is incline walking bad for knees?
An incline walker's legs are bent at a fairly steep angle. This can put a lot of stress on the knee joints. The knees are the most important joints in the body for weight loss, so it is always best to exercise them only when you are physically able to do so without risking injury.
Is walking an incline better than running?
As opposed to jogging, walking is safer and easier on joints. Walking at an incline is no different than walking on flat ground. The incline will not cause your body to burn more calories than flat-ground walking, but it will help you get fit and tone up.
Does walking on a treadmill burn belly fat?
Incline walking will cause you to burn more calories than a steady-state walk at a constant speed. The incline makes you work harder and follow a more intense pace, thus producing a greater calorie burn.
Walking on a treadmill is a great way to burn belly fat. Check out this article on exercises to lose thigh fat to complement your treadmill workouts for a complete body toning routine. Incorporating exercises that target multiple muscle groups like squats, lunges, and leg raises can help you burn more calories and lose belly fat faster.
Is walking an incline hard on the joints?
Walking on an incline can put a lot of stress on the knees and ankles, but it doesn't need to be as strenuous as jogging or running.
Does incline walking build abs?
Incline walking will not build your stomach muscles or abs. The abdominal muscles are used mostly when you are sitting down and doing things like standing, sitting, and bending over.
Will 30 minutes a day be on the treadmill?
Thirty minutes is good for you. It helps in losing weight.
For those looking to burn a significant amount of calories in a shorter period of time, try out Peloton workouts. These workouts offer a high-energy, engaging experience, with personalized trainers and a variety of exercises to choose from. Peloton workouts have been shown to be an effective way to lose weight and improve overall fitness levels.
Is it OK to walk on the treadmill every day?
No, the goal is to do 30 minutes a day at a milder grade. You can walk on a treadmill every day for 30 minutes, but you should do only 8-10 minutes at a time. That will be sufficient 10-15 minutes of exercise a day. Another way to do this is to walk slowly and then stop and rest for 2 or 3 minutes before going back to walking slowly or slowing down gradually as you feel the fatigue coming on again.