A logger boot is a form of heavy-duty work boot intended for use in demanding outdoor environments where workers are constantly exposed to wet and rugged terrain. Read on more if you want to learn about their usage, protection, and care.
What is a Logger Boot?
If you search for work boots types, you are very likely to come across logger boots which are basically very heavy-duty boots for outdoor environments. Logger boots are designed to provide sufficient stability and protection on uneven terrain and in muddy, forested conditions due to their shape and construction. The elevated heel and deep lugs make these logger boots suitable for both sloppy and rocky terrain.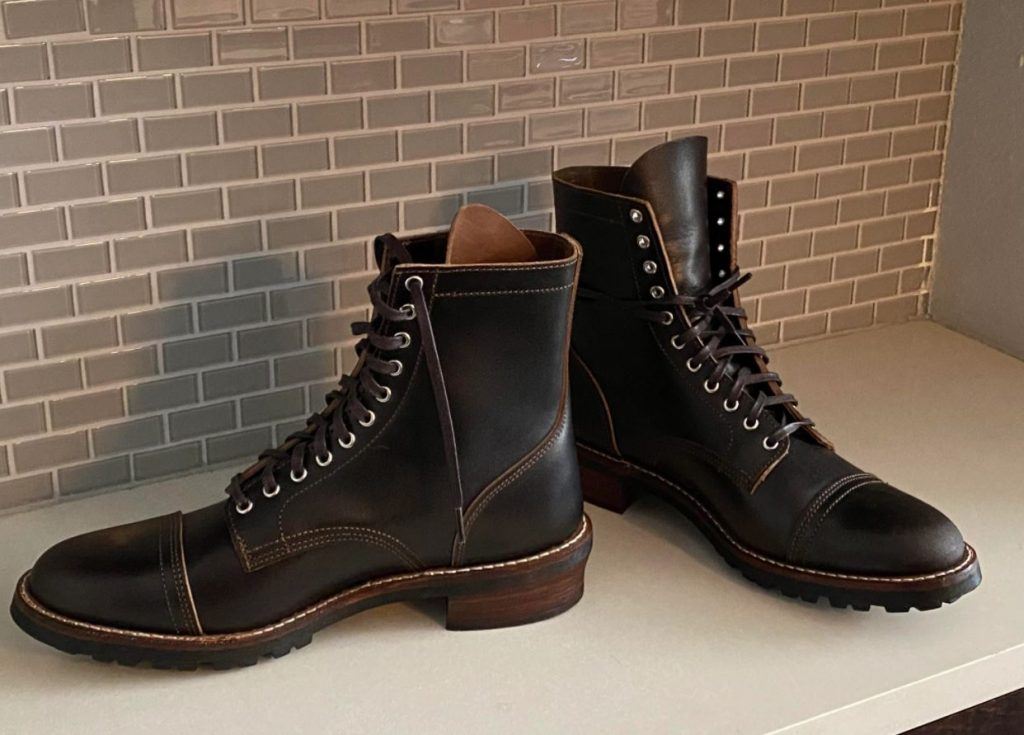 From the outside, they look similar to premium work boots in style. However, they are more specialized and possess considerable differences in construction and protection. No one can decide if you are in dire need of a logger boot because you are your own judge of your working conditions.
Who needs to wear a Logger Boot?
As suggested by the name and design of these types of logger boots, logger boots are most appropriate and vital for workers who spend the majority of their work time outdoor or in challenging environments, such as farmers, ranchers, fence & ditch crews, especially lineman (see also: lineman work boots). It is because logger boots are designed to exclusively serve workers who must stand up against harsh outdoor conditions to accomplish their jobs. 
There comes situations or jobs that do not require the protection of logger boots. The first on the list is health care workers, such as doctors, nurses, first-responder workers, and those working in hospitals. Logger boots are heavy and strong, which could hinder medical workers' fast movements, thus preventing them from helping patients.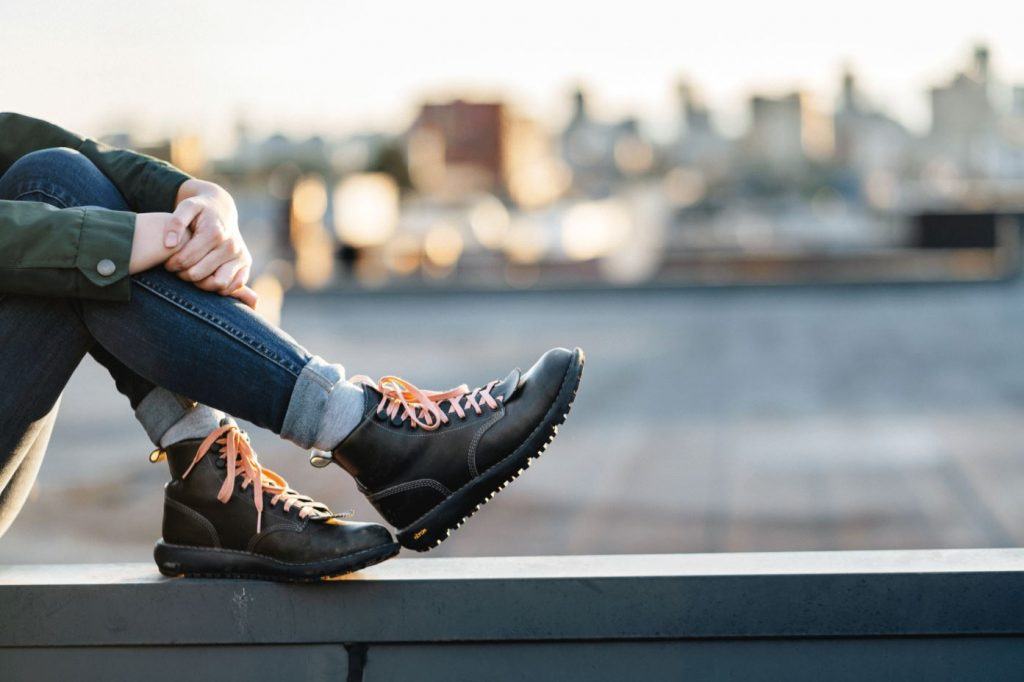 Fire-fighters, in particular, need another type of boots that are fire-resistant and lighter than logger boots so that they can be safe and run around faster.
Other jobs residing indoors and on concrete floors do not need logger boots either. Simply put, indoor jobs often offer no rugged conditions, such as muddy, rocky, dusty surfaces, or jagged mountains, so that regular work boots will work perfectly fine for indoor workers. 
In a nutshell, whether or not you need a pair of logger boots depends on your specific jobs and the conditions in which you are working. Logger boots may provide superior traction and durability, but if they stop you from feeling comfortable and moving efficiently, they won't be your best choice.
The intelligent and protective construction of a Logger Boot
Materials are the most concerning element of a high-quality logger boot. Leather is the most commonly used for this type of boot because they are more durable than many other materials, like rubber. Furthermore, leather boots easily mold your feet over time, providing you more true fit and comfort.
Soles are a big part of shoes in general, and logger boots in particular. Logger bootmakers use the most durable means of building a boot from Goodyear welt. Welt is simply a way to sew together the heel, boots top, insole, and outsole that makes the boot sturdy and resistant to humidity. This method is how heavy-duty boots would be constructed, but it is also one of the reasons why many types of work boots are stiffer than your running or fashion shoes.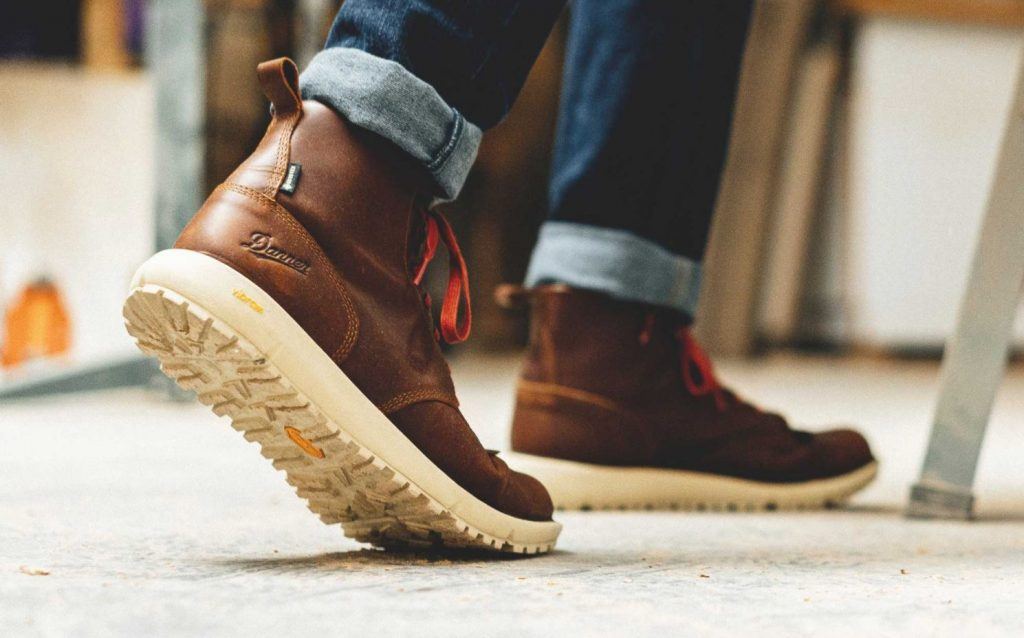 Heels are the most surprising part of logger boots. Male workers may feel hesitant to wear high-heeled work shoes as they wonder why there are raised heels. The feature also contradicts people's belief that work shoes should be flat and comfy. Logger boots usually have a height of over two centimeters. They raise the foot and helps to release moisture that may seep inside your boots while working outdoor. The aggressive lug pattern is also critical for additional grip on the foot.
Laces and holes are the signature design of a logger boot. If searching for logger boots online, you will see that most of them are past ankle-high and accompanied with laces. Laces provide a better fit to your feet and help keep harmful external objects from getting to your feet and ankles. Plus, they will warm your feet and prevent water from entering the boots in case of rain or snow. If you are a big fan of laced shoes, you may love a logger boot.
Fringe is another intelligent feature of a logger boot. The majority of logger boots have a kiltie that is the fringed panel leather at the top. Because logger boots are in touch with a wide range of waste and debris, a fringe helps to maintain the leather and prolongs the boot's lifespan. The kiltie is under laces, preventing water, mud, and contaminants stuck in the laces from damaging the boot's leather.
The Toe feature of a logger boot often comes as a plain toe or a safety toe design just like these safety work boots. Moreover, insulated toe types are available on the market to serve workers in extreme weather like snowstorms. 
Other protective features of a Logger Boot: Waterproof feature is the must for a logger boot because you spend most of your day outside under unpredictable weather. Moisture-wicking is another advantage of this boot. Excellent traction is another plus because there will be times you have to climb up and down rocky mountains.
Pros and Cons of a Logger Boot
The benefits of a logger boot are its innovative design that provides you with adequate protection from unexpected environments, from laces for a snug fit, leather for extended lifespan to high-heels, and specialized soles are substantial traction. Water resistance is a massive feature for an all-day-long comfy and protection from downpours or snow. A logger boot is also very heavy-duty and rugged-looking, which offers a professional appearance for users.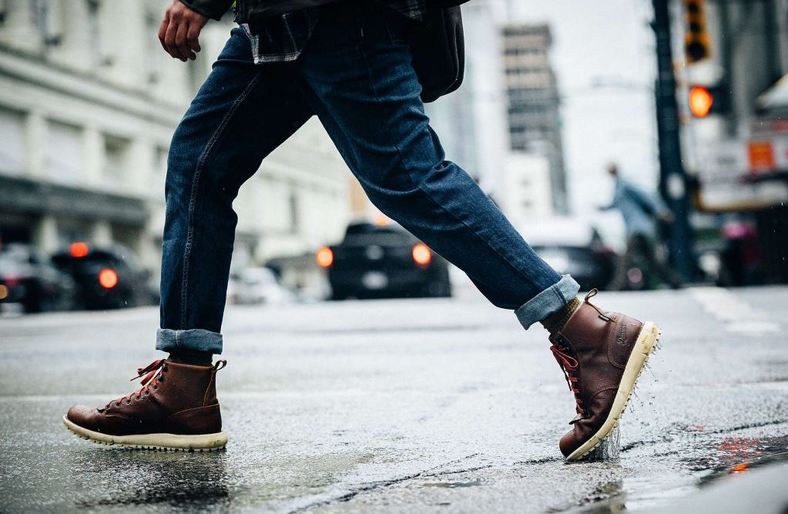 Regarding the disadvantages of a logger boot, it is pretty apparent that it is cumbersome and can weigh you down. The shoes may hinder your movements and flexibility while working on-site, especially if your jobs require you to be fast-paced. Plus, the boots are not the most comfortable footwear to have all day, even though technology and craftsmanship have improved to increase the comfortability of a logger boot.
Last but not least, a pair of logger boots are not for every physical job or everyone. They are only for outdoor workers who have to deal with harsh weather and intensive labor work. If you work indoors, a conventional work foot will suit you better on concrete or plywood surfaces.
Key differences between a Logger Boot and a Work Boot
In terms of construction, materials are similar for both logger and work boots, typically quality leather. However, a logger boot tends to be taller (pass your ankles) than a regular work boot to provide additional protection from harmful objects from nature.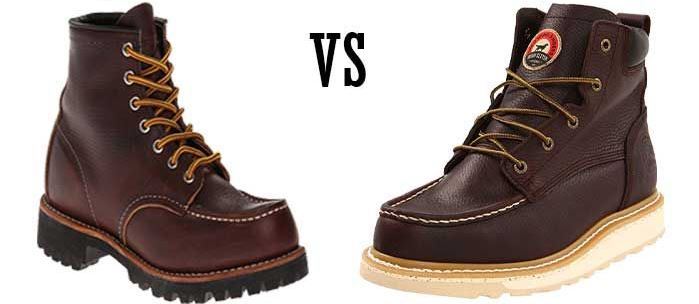 Protection of logger boots tends to be more intensive than traditional work boots. The logger boots are made to be waterproof, while the work boots are mainly water-resistant because outdoor jobs stand up against water even more often than indoor ones. However, fire resistance is not always available in a logger boot, while most premium work boots have. Indoor jobs typically involve more fire hazards than the natural world.
Usage is the last significant area where these two boot types are differentiated. Work boots can be worn for any physical job, both indoor and outdoor. However, customers of a logger boot are restricted to specific occupations, such as linemen, fence crews, farmers, ranchers, etc.
Simple Logger Boots care tips
Deep clean your logger boot often so that dirt and debris won't accumulate and become stubborn to be washed away. Keep in mind that you should only use a water-based solution and nylon brush to clean leather logger boots; otherwise, the material will be stretch, faded, and damaged.
It is also a good idea to condition your leather logger boots to prevent them from becoming dehydrated and losing color. Dry boots can also be very stiff and inflexible for your feet. I suggest using mink oil and a clean, dry cloth piece to condition a logger boot.
It is worth noticing that if you don't care for the water-proof lining of a logger boot, the feature will be diminished in its effectiveness. I suggest using water-proofing products to treat wet boots.
FAQs
Are Logger Boots made of leather?
Yes, a premium logger boot is typically made of leather. Leather is a common material that has been used since early in history for clothes and shoes. It is durable, rugged, warm, and mold your feet over time. Leather logger boots can last for years if you take good care of them, like cleaning, conditioning, and water-proofing.
Why do Logger Boots have fringe?
Logger boots' fringe serves as a brush guard, shielding the tongue from dirt, dust, sand, contaminants, and other particles that collect on the laces, reducing the amount of debris that penetrates the boot through the tongue. Therefore, your boots will remain clean, and your feet are highly protected from harmful objects.
Why do Logger Boots have raised heels?
Simply put, workers who spend their day outdoor on uneven terrain, rocky mountains, muddy surfaces, or other harsh natural environments need significant traction to keep balance and safety. High heels serve this purpose by providing extra grip on the feet.
How much height do Logger Boots add?
Greater than or equal to 2 centimeters is the standard height for a logger boot. The height must be adequate to provide good traction but cannot be too high to cause inconvenience for users.
Are Logger Boots good for construction work?
There is a variety of building work, and their locations are essential to be taken into account. An urban building differs from a rural building in its location, design, and amount of work. In all likelihood, rural areas may need a rugged logger boot because jobs tend to be done outdoor. On the other hand, certain urban building workers may also need construction work boots if they build street roads, railroads, or climb up scaffolding often.
Are Logger Boots suitable for concrete?
You may not need an insanely deep lug structured and elevated heel like a logger boot if you spend all day on a flat surface like concrete. My preference will be for a more conventional work boot with a supportive outsole, such as a wedge outsole. The lug designs on wedge soles aren't as offensive but are designed to be more comfortable and suitable for concrete floors.
Are Logger Boots good for hiking?
If you're climbing, the elevated heel of logger boots is unquestionably helpful to your feet. This heel helps keep the feet safe from falling by keeping them free from mud, gravel, water, and other obstacles.
Are Logger Boots good for your feet?
A logger boot is essential to safeguard your feet from dirt, mud, rock, and contaminants when outdoors. Your feet will be protected and warmed from unexpected downpours and snowstorms. However, a logger boot is heavy and not the comfiest shoes to wear all day long. Your feet may feel irritated, hot, and painful if you wear logger boots long enough, especially wrong-size ones.
Conclusion
A logger boot is a specialized work boot equipped with features such as leather materials, elevated heels, soles, laces, fringes, and toe protection to provide users excellent traction when working outdoors in muddy fields, forests, rocky mountains, uneven terrains, and other harsh conditions. They are only suitable for specific occupations and can be heavy for your feet to wear for long hours. Taking care of a logger boot requires you to be detail-oriented, patient, and experienced.