What Is The ACS Employment Readiness Program?
The ACS Employment Readiness Program is one of the army programs for spouses, or you can think it is a kind of military spouse employment assistance. To be more specific, it is a designated program to help soldiers' spouses with their employment needs.
When coming to any ACS Army-wide program, you will be offered job counseling and resume help. Furthermore, this program also helps you apply for some federal jobs on the post or give a spouse a mock job interview. In case you still have not found any jobs yet, you can get their help to search for employment off the post.
More conveniently, you can use the computer resource room that they provide to search for a job by yourselves. In this case, ACS might not help you, so that you have to send faxes, make phone calls, and copy resumes on your own.
The staffers of the Employment Readiness Program are willing to help you with any federal job. They also help with the best use of the hiring preferences that you are probably entitled to. Usually, spouses are qualified enough for the national hiring preferences after the PCS move for up to 2 years.
It is advisable that you should make an appointment before visiting the office. The number of spouses coming to get help fluctuates by season. So, you should find some information about the Army post to check its size. Typically, the Employment Readiness Program office is staffed with four advisors maximum.
When you plan to arrive at the office, you should know that the meeting will likely operate from a half-hour to an hour and a half. Therefore, you have to plan your visit thoroughly depending on the kind of meeting you want. And if you do have your resume, you should take one more copy with you.
Apart from the one-on-one service, you can look for workshops and ACS classes at ERPs. The titles might be different in some programs, but the offerings are all standard across the assistance.
Taking part in the workshops, you will learn about building a resume, preparing for a job fair, using your hiring preference, or navigating the federal hiring system. Generally, many previous spouses compliment and recommend using the program.
Read our latest guide about Military & Family Life Counseling Program
Employment Readiness Career Tools
The Employment Readiness Program (ERP) Services
As mentioned above, this program provides military spouse career connections. But what exactly are the services and who are suitable for these services? Let's have a glance at them now.
The services are provided for active duty Military, Retirees, Wounded Warriors, DoD Civilians, Military Spouses, active Reserve and National Guard, and all family members. There are some useful things included in the services:
Resume critiques
Job fairs, hiring events
Computer with Internet, typing tutorials, and resume writing software
Youth/teen employment information
Individual career assessments and career counseling
Seminars/ classes on career exploration, self-assessment, networking, entrepreneurship, dressing for success, resume writing and interviewing techniques
Updated information on job market trends; local, national, or international employment opportunities; volunteer and education resources.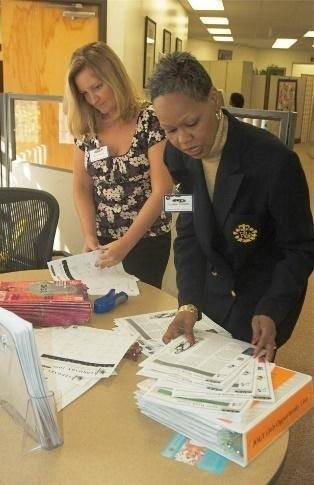 The ACS Employment Readiness Career Tools
Here are some samples of career tools that your local ACS Employment Readiness Program may offer.
Virtual Career Classroom
The Virtual Career Classroom offers on-demand job and career search help through some online courses. The courses consist of Job Search Success, Job Offers and Negotiations, Resume Writing and Cover Letters, Interviewing, and Networking. You can access these E-course easily and learn how to manage the job search successfully.
College and Career School Finder
There are more than 5,000 detailed school profiles for universities, top colleges, career schools, and graduate programs across America. You can search and view these profiles freely and comfortably. Besides, you will get valuable information on college majors, tuition costs, admissions, enrolment, financial aid, and much more.
Passport Career Tool
The Passport Career Tool might be the most useful. You can get an online career service for a specific country. There are 75 countries with local and city resources, support, and guidance. In terms of the city-specific resources, you can access over 50 US cities and more than 200 cities around the world.
Moreover, you also get information about local benefits or salary and examples of country-specific resumes. The database is updated on a regular basis and sent to you daily. You are also offered a translator for above 50 languages.
Finally, you are allowed to access the international portal or job with about 1 million jobs along with 90,000 employers. They are from 203 countries across the globe.
Digital Career Books and Directories
To achieve life and career success, you can access this tool to find 50 digital career directories and publications. The digital publications offer you in-depth job descriptions, industry reports, and career planning resources.
Additionally, they also comprise specific industry career guides. From that, you can access the Occupational Outlook Handbook's digital edition.
Military Spouse Career Planning
Start To Be A Freelancer
Do you have any special skills, a talent for crafts, or enjoyment of social media? Can you grow the online presence of a company? Ask yourselves some questions and think about turning your hobbies into an income. You can develop a blog, a consulting business, a website or page, or work as a freelance writer.
Your life will be more flexible and unpredictable once you can make the career you love. Freelancing is likely not to be your employment solution in the next PCS. But it would be the best way for you to start building first. So, you can work as a full-time freelancer in a few years to develop skills or earn extra income potential.
Work For The Government
Seeking a job in the government is a great option to build your career for spouses. It might not be easy to do so, but you still have a try. The opportunity of working in other locations might not show up often. On the other hand, you can serve as a civilian at the next military installation.
Recommend Your Company To Work Remotely
In case you have had a job before, and you do not want to quit, you should think about persuading your company. Many companies these days are flexible with time and options for work from home. In other words, you can have a chance to work remotely.
First, you should notice and say that you do not want to leave the job. Then, give your company leaders time to prepare the necessary things for the changes. Regarding yourself, you have to promise to add value even when you will not be in the building.
If you tried this method and your company disagrees with working from home, you can contemplate seeking a new job allowing remote work. It will be challenging to juggle a job search, along with many tasks related to moving away. However, the transition might be more comfortable when you already had an opportunity.
Taking Advantage Of Resources Available For You Only
There are many appropriate resources for you, so that you should use them wisely. When you have some particular career challenges, you can ask for help from the government's sponsorship or non-profit programs. They can help you to navigate the obstacles.
Besides, you can access some governments' websites. These websites provide dedicated tools to optimize your career or education. Furthermore, you can read information from blogs of those having been there previously. Each blog may contain a resource list to help you.
Some Popular ACS Employment Readiness Program & Services
Fort Hood ACS Employment Readiness Program
The Fort Hood employment readiness program offers employment assistance resources and information such as MyCAA, SECO, and MSEP Portals. Regarding the ACS, the program supports all Department of Defense members to seek jobs in the labor market in Central Texas.
Career changers and job seekers are incentivized to contact the ACS ERP near their living place. It is advisable that you make contact right after arriving at Fort Hood as you can receive orders soon. Then, you will be assisted to set a clear career target and objectives by the ERP team.
Moreover, this team will also organize training workshops or job education on a recurring basis. Taking part in the workshop, you will know how to develop and refine resumes, define personal or professional goals. Learning interview-related skills is also included.
Generally, you are likely to access plenty of approaches that are useful to meet your job search needs. From that point, you are ready to prepare for any job opportunities in which you are interested.
Address: Building 36000 on Darnall Loop (Shoemaker Center, Fort Hood, Texas)
Working time: Monday to Friday – from 7:30 a.m. to 4:30 p.m.
Hotline: 254-287-6067 or 321-738-6067
List of activites at Fort Hood:
Clubs
Outdoor recreation activities at Blora
The golf course
Sports and athletic branch
Arts and crafts
Lodging
A library
Administration / Administrative offices
Child development services/ Youth services
Auto crafts
Fort Bliss ACS Employment Readiness Program
The program of Fort Bliss accommodates weekly job listing on volunteer and employment opportunities both off and on the post. There are also a variety of classes for employment preparation, individual advising/counseling sessions. Job seekers will be supported to train job skills or gain the tools they need to get a job successfully.
To get the best results from this program, you should prepare and bring some valuable items with you. For example, you can prepare the following papers beforehand:
Job vacancy/ announcement description
Resume assistance
Letters of reference
Official school certifications or transcripts
Previous employer information to contact
The employment selection and preparation may take a considerable amount of time. Therefore, you should spend a free day to visit the office. Once you are willing for your employment journey, you can attend the Spouse Orientation organized every Wednesday. The time is from 10:00 a.m. to 11:30 a.m.
However, you have to register in advance. To book the service, you can go to the website or call 915-569-5838.
Address: Building 2494 on Ricker Road (Army Community Service, Fort Bliss, Texas)
Hotline: 915-569-5838
Fort Bragg ACS Employment Readiness Program
When coming with the Fort Bragg ERP, you will be provided with employment information, resume writing, employer referral assistance, educational information, and volunteer opportunities. The program is ready to help Reservists, National Guard members, Retirees, Military Spouses, DoD civilians, and Family members.
This program also organizes many events, scheduled classes, and provides links to employment. To get information about these benefits, you can visit their official website.
Address: Normandy Drive Bldg NC 28310 (Soldier Support Center, Fort Bragg)
Working time: Monday to Friday – from 8:00 a.m. to 5:00 p.m.
Hotline: 910-907-3421
Fort Belvoir ACS Employment Readiness Program
The Fort Belvoir employment readiness program is immensely proactive. To be more specific, this program has a multitude of offerings included. For instance, you can get a direct resume referral to some potential employers. If you are keen on the job bank, there are more than 700 local companies for you to choose from.
There are certificate-based courses, individual career counseling, employment readiness skills, and career testing. Additionally, you can access the resource room with a High-Speed Internet connection, a copier, computers, and a fax machine. Thus, applicants can keep on job search and resumes.
Address: Building 200 on Belvoir Road 9800 (Army Community, Fort Belvoir, VA 22060)
Working time: Tuesday – 12:45 a.m.
Hotline: 703-805-2605 / 703-805-4590
Fort Polk ACS Employment Readiness Program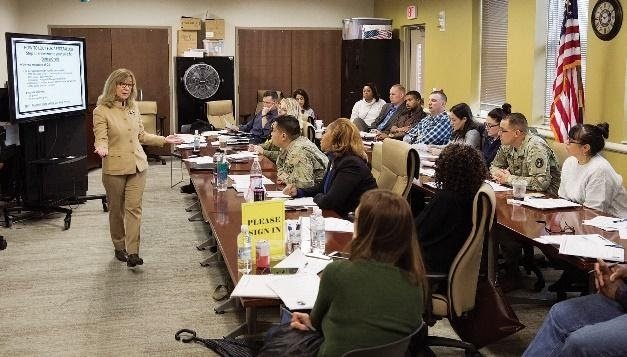 Fort Polk's NAF workforce has 350 employees and provides services to civilian and military patrons. The employees work at Welfare, Recreation, and Morale activities, including:
Also, there are workshops offering resume writing, job search, and interviewing strategies, self-assessment. Besides, you also get some practical tips on application and how to create the image for success.
All of these services can be used by all members of the Department of Defense civilians, military identification cardholders, and their family members. If you cannot visit the office at once, you can go to the ERP websites to search for jobs.
In terms of employment resources, the job information center is responsible for providing employment information in private and the federal sectors in the commuting area.
Although the proper and non-proper fund jobs are reduced owing to the military downsizing,
Address: Building 924 on Mississippi Avenue (Fort Polk, LA 71459)
Working time: Monday to Friday – from 8:30 a.m. to 4 p.m.
Hotline: 337-531-6631/ 337-531-6922
Fort Campbell ACS Employment Readiness Program
Fort Campbell is an incredibly wonderful place for all soldiers and their beloved to live. The army community service of Fort Campbell provides jobs for 4,000 civilians and becomes the biggest employer in Kentucky and Tennessee.
Therefore, your families can easily find jobs through on-post opportunities at a lot of agencies. These opportunities comprise:
The commissary
The post exchange
Club systems
Contracting Opportunity
Welfare, Morale and Recreational facilities
School system
To find the proper job, you should use different services on the installation as they are designed to help you with the job search. It is essential to think about the recent job climate, find a suitable job, and seek employment assistance. There are some following top sectors in the surrounding areas:
Manufacturing
Retail trade
Health care & social services
Education services
Accommodations and food services
Administrative, waste management, and support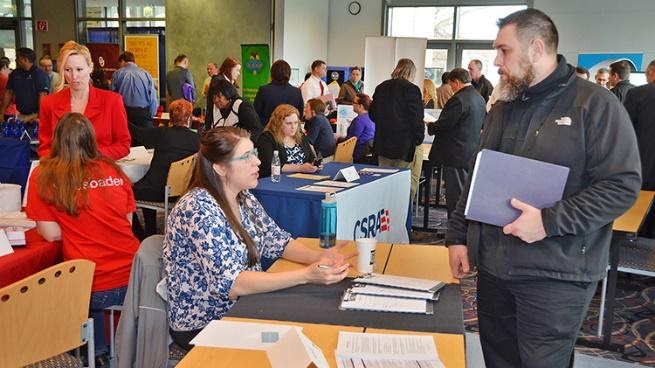 You can visit the Fort Campbell Career Center's office or call the Employment Readiness Adviser to get some advice and consultation. The hotline is 270-798-4412. They are willing to help you in:
Federal resume critiques
Hiring events
Workshops and classes related to employment readiness training
Career counseling and assessments
Opportunities for appropriated/ non-appropriated fund employment
Additionally, the employment center can provide some other services to provide more information and assistance as much as they can. You can have a look at some following services.
The Fort Campbell Spouse Employment Center
Address: 5668 Wickham Avenue, Kentucky
Services: Networking/ Resume assistance/ Training Programs/ Certification/ Career coaching/ Financial resources
Hotline: 270-412-1720
USO
The USO will keep on supporting even when you no longer work for the military. The USO Pathfinder will help to create plans for your life after military service. By that, you will be connected to services and resources nearby so that you can make the transition successfully.
Services: Housing/ Education/ Legal issues/ Financial readiness/ Employment/ Volunteerism/ Veterans benefits
Hotline: 270-412-1722
The Campbell Strong Workforce Partnership
Address: 101 Ringgold Road, Clarksville, Tennessee
Services: Apprenticeships/ Employment/ Books/ Civilian work & business clothing/ Tuition and fees/ Education & training/ Support services/ Childcare & tools/ Transportation
Hotline: 931-802-2176
The Fort Campbell Career Skills Program:
If you come to this program, you are allowed to train your skills to enhance your employment options. You can conduct this program even when you are still on duty or during your transition period. To register, you can call the hotline
Hotline: 270-412-1128/ 270-798-3195
Manual for Military Spouse Employment
To make a go of dream jobs, military spouses can follow the following critical steps.
Seeking A Suitable Job
Several spouses say that they must obtain jobs of last resort. In fact, jobs will not care or check if they are a military spouse. It just focuses on hiring anyone so that the recruiters will just ask them what they can do in an eight-hour shift.
Many spouses take part in preferential hiring programs, helping you to look for a job in a company, at your installation, or with the government. On the other hand, other military spouses run their own businesses or work remotely.
It is recommended that you should start your career, expand your experience, or return to work. You can begin a brilliant search first. If not, there are still many resources for military spouses that can help you look for a suitable job.
Using Your Resources
This step seems to be the chief factor in looking for a job. Although military life can pose challenges, it also provides a wide range of career resources. In case you do not have much experience, you can search for some advice and tips first.
Then, you can start to craft your resume so that you can show your best potential. For more help, you can go straight to the local installation. Keep in mind that all branches of the army can help you to launch a job search by providing resources.
Asking For Help From Anyone You Know
Networking is another useful tool to find, obtain, and keep a job. To begin with, you should learn how to become friends with strangers to keep them in the career connection. After that, you can learn to move this simple connection to a bigger one.
For example, you can invite them to meet and talk in business parlance. Finding another way to do this online is also a good idea. Therefore, you are able to have a head start to make connections with people at your next duty station before moving.
However, this seems not to be easy for all spouses. Some advice for those working in a narrow and specific field is that you can first find networking in your industry. Then, when you have enough confidence, you can make friends inside the military community later.
Asking For Advice From The Experienced
Someone who has experienced can give you useful advice. So, you should talk to other military spouses having been there and listen to their advice. They might share their stories and practical experiences so that you are likely to see their actions or use these experiences for your job search.
The Bottom Line
The ACS Employment Readiness is an accessible program that you can visit at your local army community service center. This program is willing to help you in training professional job search, providing employment readiness curriculum, and assisting you every single step.
Besides, you can access a variety of automated databases of employment opportunities on the Internet. The updated information about vacancies and employment from local, state, and government agencies will be sent to you at once. Generally, the ACS Employment Readiness Program is a useful resource for those looking for jobs.