How to tell if shoes are non-slip? According to the European regulation EN 20345, there are three standards concerning non-slip safety footwear. They are the SRA, SRB, and SRC standards. A non-slip safety shoe meets one of the SRA or SRB or SRC standards.
SRA standard: Under the conditions provided for by the standard, the SRA standard certifies that the shoe is a non-slip on a ceramic floor covered with water and detergent.
SRB standard: The SRB standard certifies that the shoes are a non-slip on a steel floor covered with glycerin.
SRC standard: As for the SRC standard, it meets the conditions of the SRA standard and the conditions of the SRB standard at the same time. SRC standard shoes are ideal for workers in industry, transport and logistics activities, plumbers, and construction trades.
They certify the non-slip capacity of the safety shoes depending on the type of ground. The SRC standard is the most comprehensive because the shoes meet both SRA and SRB requirements.
How to tell If Shoes are Non-Slip?
The shoe sole: Is the tread design correct? Are there bigger pods? Usually, the smaller the legs, the better the slip prevention.
Feel the sole: Is it padded and soft? Or is it thick and loose? The softer the bottom, the stronger the grip.
Ask a specialist if the sole is rubber or some other substances: In the USA, shoes are made with many compounds like rubber, PVC, and PU. And the rubber has the best non-slip elements.
Using oil or soap. Pour oil or soap-mixed water on a surface to check if it is non-slip. The step soles that are completely non-slippery will not slip in any condition. It is the most accurate method so far.
Rubber soles are always more slip-resistant than leather soles. It also depends a lot on the profile. Smooth soles slip more than those with a profile. In the past, we often had leather soles that looked almost like a grater. And they did not slip that much either.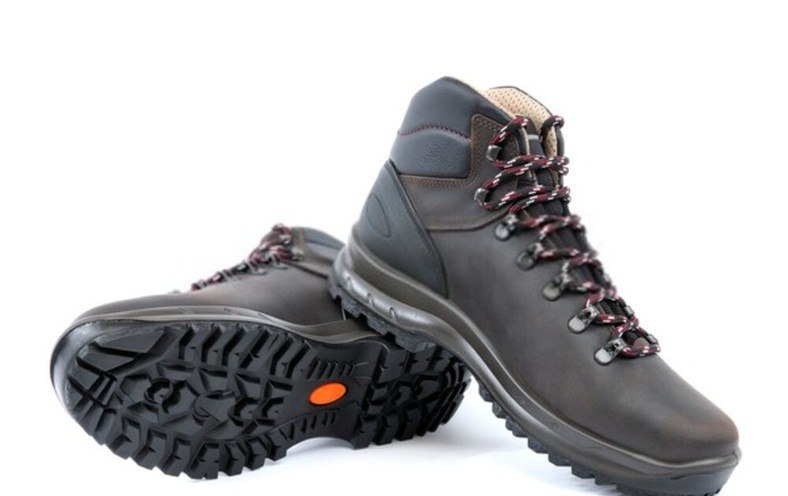 Many people assume that when a shoe company put the label with the terms of Slip Resistant Shoes, it means that the shoes are completely slip-resistant. It is a wrong mindset. Another one is that if the shoe bottom (sole) has a complex or weird design, it will grip better. Again, it is not always correct!
There is no labeling standard for non-slip footwear in the United States. The old standards are outdated and have been withdrawn. The design of the tread will improve the slip prevention. Many factors affect slip prevention.
Types of Non-Slip Shoes
Governed by the labor code and collective agreements, safety shoes must meet certain standards to adapt to the obligations of certain professions. To find out which of your trade, all you have to do is refer to the collective agreement for your sector of activity.
There are the first two classifications, the ISO 20345 standard, relating to non-slip safety shoes that must have a shell protecting the foot at a pressure of 200 joules. Then, the ISO 20347 standard classifies work shoes. It does not require such protection against the risk of crushing.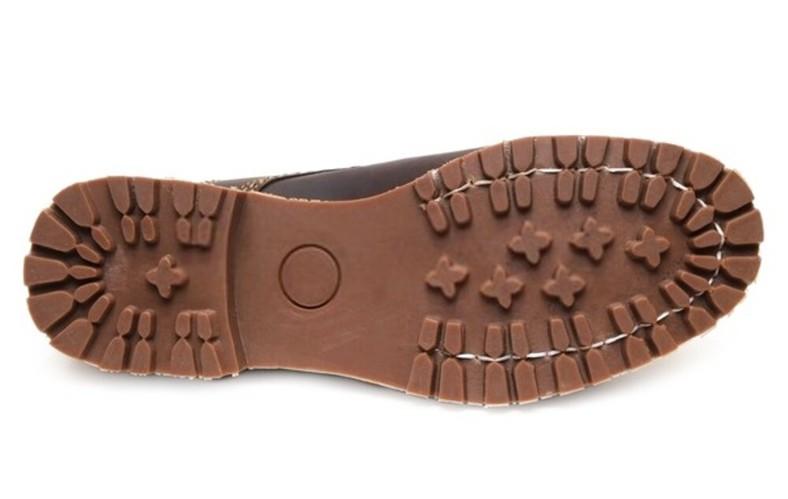 The ISO 20345 groups together several categories that refer to types of work boots, according to the basic requirements involved in the profession. Here is a small summary of these requirements to know which model to protect you.
SB shoe: Suitable for dry conditions
SBP shoe: Suitable for dry conditions
S1 shoe: Suitable for dry conditions
S1P shoe: Suitable for dry conditions
S2 shoe: Suitable for humid conditions
S3 shoe: Suitable for humid conditions
Here are some illustrated examples:
An S1P like our low-top sneakers is ideal when working in a dry environment. Equipped with A, FO, E, and P standards, it will provide you with antistatic protection and safety against hydrocarbons. Its anti-perforation sole also comes with the SRA standard that protects you against slipping besides being anti-perforation.
An S3 shoe is more suitable for a humid environment. It is the case with our Lotus model which, without ignoring a trendy design, will also protect you against antistatic electricity and hydrocarbons. Its non-slip and anti-perforation sole gives you optimal safety while keeping your foot protected from moisture as required by the WRU standard.
Finally, if your profession sometimes subjects you to extreme conditions, it is necessary to opt for boots that will also protect your calves. The Iceland model classified S3, meets SRC, WRU, and CI standards. Offering perfect insulation against the lowest temperatures.
How to Choose a Non-Slip Work Shoe?
Even soles designed to have a grip on snow cannot withstand frozen snow. It is where anti-slip comes to the rescue. Anti-slip is like crampons in mountaineering. Admittedly, a pair of anti-slip will never allow you to go mountaineering. But the system is available on the same principle. A flexible or rigid structure, which is added over your shoe, and equipped at the level of the sole of crampons or spikes allowing your foot not to slip on packed or frozen snow.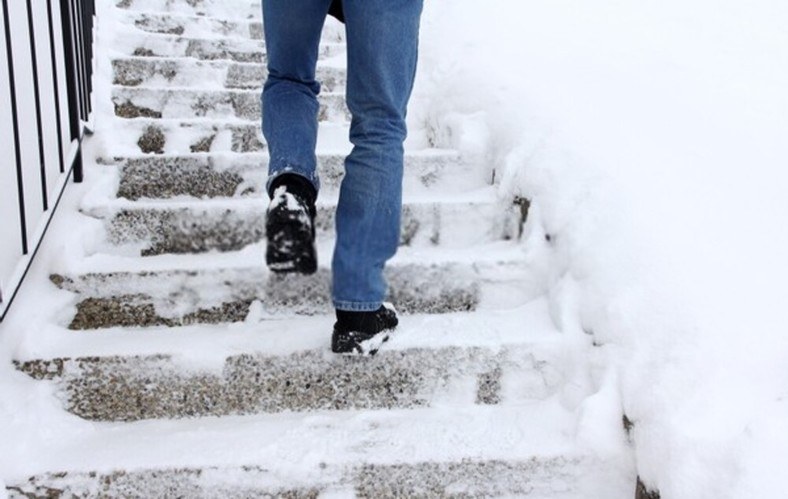 The anti-slips are the perfect equipment for hiking in all circumstances, enjoying the snow on hiking trails or even in the resort, and avoiding the inconvenience and risks of slippery ground. Just slip them into your backpack and they will follow you everywhere. They are ready to go with you on all your snowy adventures.
Why is It Important to Choose the Right Safety Shoe?
For your safety shoes to be effective and fulfill their preventive function in the face of occupational risks and dangers, they must also be able to adapt perfectly to your needs in terms of comfort and well-being. Choosing the right size is essential to allow you to take full advantage of suitable protection.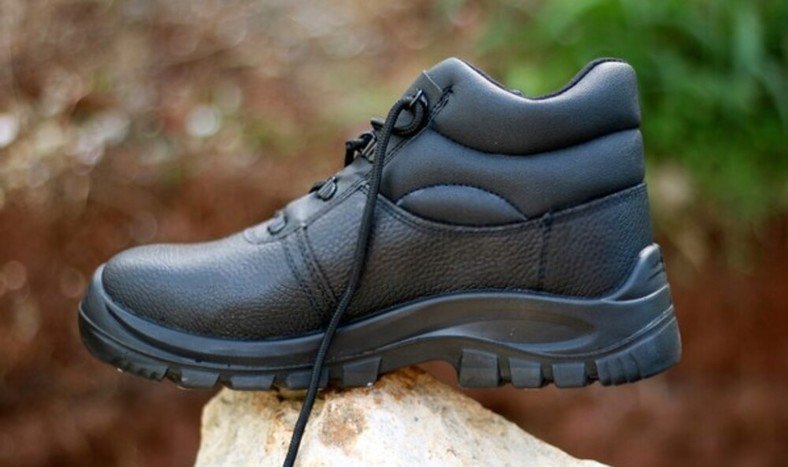 Remember that you will probably wear these shoes all day long. Besides protecting yourself, also feel completely comfortable inside. It is necessary to first identify the needs related to your profession to choose a work boots for all day standing. They will adapt it to the dangers that you may encounter in this environment.
Think about materials you can handle, objects that can fall, sharp ones that could cut you, nails, and screws that can get stuck.
For carpenters and carpenters alike, an anti-perforation sole is perfect.
For work, tractor, and other machine operators, it is advisable to use anti-crush shoes.
As for cooks or gas station attendants, choose a non-slip sole.
Once the risk issue is resolved, ergonomics come into play.
FAQs
How to know your shoe size?
Being good in your sneakers is also valid in your safety shoes. Haven't you ever experienced shoes that are too small creating blisters on your feet? Or maybe you still remember those oversized shoes that kept you from walking properly and ended up causing you to fall?
This element is important to consider for protective equipment such as safety shoes because poorly adapted they do not protect you properly against the risks of your job. The sizes of safety shoes may be different in each country.
If you are unsure of your exact shoe size or think you are in-between shoe sizes, a simple method of measuring your foot and doing a quick calculation lets you know the ideal size for your safety shoe.
Place your foot flat, preferably with the heel against a wall, and stand straight.
Maintaining the upright position measures your foot, from heel to big toe.
Once the measurement is okay, add a centimeter to the result, then divide it by 0.66. If your measurement is between two sizes, then it is recommended to choose the size above. For a 40.5, prefer a 41 for more comfort.
We also recommended passing a finger between your heel and the back of the shoe. Remember that you will wear them all day and that it is therefore essential to be comfortable inside.
What to choose between low or high shoes, sneakers, boots, or clogs?
It is also necessary to consider the climatic conditions and the environment that you exercise, indoors or outdoors, in a dry or humid environment.
You also have to think about your comfort. Safety shoes come in fresh materials, light if you have to walk, and wear them for a long time in a day. We should pad it to absorb shocks, to be more rigid if the movements require better support. The safety shoes should be in protective leather or fabric to allow the foot to breathe better.
In short, once again, there are a bunch of characteristics that depend on the daily use you make of your safety shoe. But to prevent risks and to offer you comfort throughout the day, your safety shoe must be the right size.
It might sound obvious, but it is important to think about it. Too large a safety shoe exposes you to poor support that can lead to dangerous falls. A shoe that is too small would be uncomfortable and could hurt you by compressing your foot.
To know your ideal size, could not be easier because safety shoes have the same measurements as your regular shoes. If you know your everyday shoe size, then you know your safety shoe size. Otherwise, a simple measurement followed by a small calculation can quickly be sure.
How do you make the shoes non-slip?
We can use spontaneously an old household trick that saves money and is simply spraying the soles of your shoes with hairspray to make them slip-proof. There are also special anti-slip sprays in stores for this. But if you have to go quickly, just grab the can of hairspray in the bathroom. However, you should not walk through the apartment with the soles sprayed on. This causes the floor to stick.
If you have got a shock reading the headline, then you would better stop reading. We would like to recommend this trip to everyone else. Lightly roughen the soles of your shoes with sandpaper or a file. It simulates natural wear and tear and improves grip. You will also damage the shoes. So, weigh this up carefully before standing.
Another measure against slippery shoes: grip pads and special anti-slip tape to stick on. In contrast to the roughening of the soles, this application can be reversed. The simpler DIY variant is a normal adhesive tape with a rough outside or a few commercially available plasters.
On days when you are surprised by snow and black ice in the morning, a simple household item can keep you from slipping: Mason rubbers. Simply pull this over the front of your shoes and you have an effective anti-slip coating. The alternative would be to pull socks over your shoes. But the masonry gums are more practical and less noticeable.