Cube is one of the youngest, popular bike brands in Germany that was established in 1993. The company is most well-known for its mountain bikes in Europe. However, it didn't spread into the United States. Cube has still maintained their MTB heritage while has been diversified to provide the market with a wider variety of bicycles, such as hybrid bikes. What's more, the company offers different bike rangers, from leisure bikes to super-competitive electric bikes.
For more good bike brands like cube bikes, please check out this list of the most popular bicycles brands in the world.
Overview of Cube Bike Company
History of Cube Bike Company
The story behind the Cube Bikes company is like something straight out of a Hollywood movie script. The story started with Marcus Pürner, a bicycle enthusiast, who was just a normal guy who lived in his father's house in Waldershof, Germany. He was trying to get money for his college studies. And it is the need that drove him to assemble bicycles in his family's furniture manufactory. When it was first established, the project only took up to an area of ​​50 m².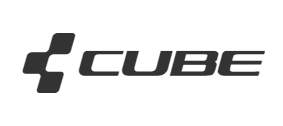 During that time, all of his bike frames were brought from the Far East. His company produces bikes that are sold all over the world. Reaching over 60 continents. Nowadays, Cube has outpaced its modest beginnings and is now proud of its manufacturing area of up to 20,000 m².
Besides, Cube takes part in several prestigious XO and Enduro competitions across the globe, such as Megavalanche La Reunion, Enduro World Series, etc.
With over 25 years of experience in the bike industry, the Cube Bike Company has become a well-known brand in the cycling world. Whether you are a beginner or an experienced rider, Cube bikes offer something for everyone. Check out the full brand overview of Cube bikes here: Cube Bikes Brand Overview – Hood MWR.
Where Are Cube Bikes Made?
While there are a lot of bike brands having their bicycles assembled in China or Taiwan, almost all the Cube bikes are assembled in Germany. The company receives all the components needed to assemble their complete bikes at the Waldershof manufacturing facility.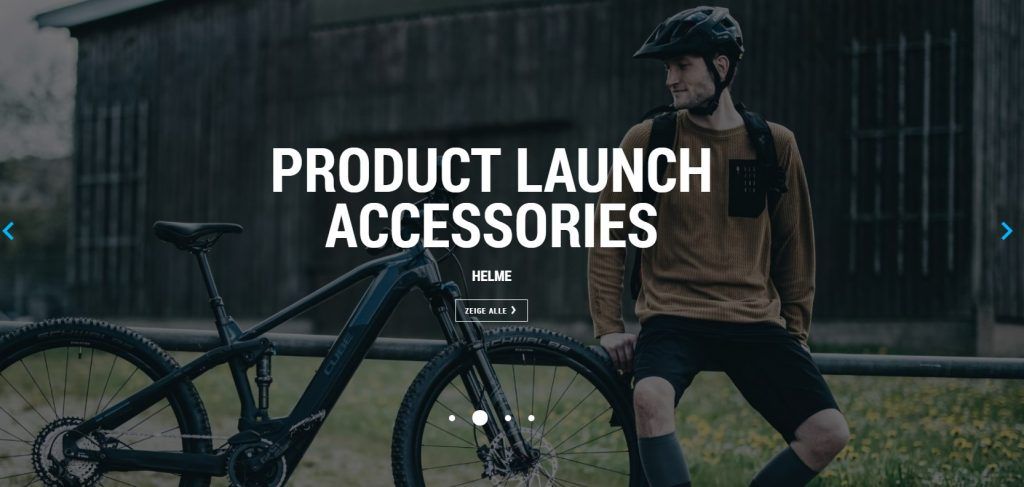 The Technologies of Cube Bikes
Well, lots of you might think that it would not be German without some revolutionary and groundbreaking technologies. And Cube Bikes, a famous bike brand in Germany, offers advanced technologies for their bikes. And one of the most popular ones is the Aerium technology with a carbon frame. This leading technology is discovered in triathlon bicycles. It not only allows the cyclist to adapt quickly but also ensures maximum aerodynamics.
When it comes to the Aerium technology, it is all about versatility, lightweight, and responsiveness on roads. So, if you love to have fun and ride some pace, this technology is what you need. It is perfect for short or medium-distance rides.
Cube Bikes uses state-of-the-art technologies to deliver the best possible performance to its riders. One of the standout technologies present in their bikes is their Advanced Twin Mold technology, which allows them to create complex shapes in their frames while ensuring optimal weight and stiffness. If you're interested in learning about other bike brands with cutting-edge technologies as well, check out our overview of YT Bikes and Ridley Bikes (https://www.hoodmwr.com/ridley-bikes-brand/).
Performance of Cube Mountain Bikes
Cube started out with trail bicycles, and for many years, the company has become one of the most trustworthy bike brands when it comes to high-end mountain bikes that are designed for different riding skills. For example, if you are a novice, you can try a sturdy entry-level mountain bike. On the other hand, some light MTB models deliver an incredibly smooth riding experience.
As you might know, mountain bikes are in Cube's DNA, with the two most popular types, full suspension and hardtail. When it comes to Cube's full-suspension MTB, nothing can beat the control, speed, and comfort of these models. From cross-country or downhill riders chasing their next prizes to enduro racers and multi-day explorers, Cube always has a bike for every race, adventure, and road.
Their bikes are also combined with cutting-edge frame technology and innovative geometry and suspension system. That's all you need on a full-suspension bike to discover new trails with ease and fun.
Cube Bike Categories
Just like many other bike brands in the world, Cube provides the market with a wide range of mountain bikes, from hardtail to full-suspension models. However, the company also offers various options of different bike ranges, including road, city and tour, urban mobility, women, and kids bikes as well. Each bike category features different models and styles.
Mountain Bikes
If you are an adventurer, mountain bikes are for you. They are durable and perfect for off-road trails. However, they can also be ridden on the road with a few modifications. Check out our article for tips on how to ride your mountain bike safely on the road.
Road Bikes
Road Race
Off Road
Triathlon
City and Tour Bikes
Urban Mobility Bikes
Women Bikes
Hardtail
Full Suspension
Road and Gravel
Looking for the perfect women's bike? Check out our comprehensive women bike size chart for all bike types. Ensure that you're choosing the right size to enjoy a comfortable and safe ride.
Kids Bikes
Electric Bikes
If you're looking for a diverse range of electric bike options, explore Quietkat bikes. With various models for hunting, commuting, or off-road adventures, this brand has made a name for itself in the highly competitive electric bike market. Discover their innovative features and designs for a thrilling and sustainable ride.
Most Popular Cube Bikes
Cube Bikes is best well-known for their mountain bikes since the beginning. But that doesn't mean the company doesn't offer other bike ranges. What's more, the brand even offers some of the best bikes in competitions and other categories. Let's see what great bikes are:
Mountain Bikes: Cube Stereo 150
Road Bikes: Cube Litening 68X SLT
City and Tour Bikes: Cube Nature SL
Urban Mobility Bikes: Cube Hyde Race
Women Bikes: Cube Sting WS 140 HPC SL
Kids Bikes: Cube Stereo 120 Rookie
Electric Bikes: Cube Kathmandu Hybrid SL 625
Cube Bike Price Range
Generally speaking, Cube offers a wide range of bike styles and models, which is suitable for people of all ages and riding styles. More importantly, their bicycles come at a fair price so that anyone can afford them and get great value for their bikes. Here is the Cube bike price range for your reference:
Mountain Bikes: $658 – $7,710
Road Bikes: $1,235 – $8,181
City and Tour Bikes: $681 – $1,941
Urban Mobility Bikes: $682 – $1,941
Women Bikes: $658 – $2,177
Kids Bikes: $199 – $2,412
Electric Bikes: $2,648 – $10,300
Are Cube Bikes Any Good?
As you all know, Cube is one of the most popular and reliable bike brands to offer top-quality mountain bikes since its inception. Over the years, Cube Bikes has been growing and providing the market with a wider range of bike types and styles. It could be said that all Cube bikes are designed with advanced technology and great components for the best riding experience and quality.
Cube Vs. Trek
Cube and Trek manufacture two of the most common bike series in the world. No matter if you are competing in a race or simply want to ride around your town as a way of exercise, these two bike brands are great options to consider. Even though you might think they may be similar, some differences make one better than the other for a lot of riders around the world.
When it comes to Cube vs. Trek bikes, Cube tends to provide models with a perfect racing experience and lots of smooth, comfy feelings. Trek, on the other hand, offers bikes typically designed for off-road with incredible performance, ultimate control and handling. While Cube bicycles might be a little bit cheaper than Trek bikes, they are not available in the United States.
Cube Bike Review
Cube started out their business in a small furniture manufactory many years ago. However, the brand has since expanded into a large manufacturing facility selling bikes to over 60 countries around the world. Although not very popular in the United States, they are still growing continuously.
As trail bikes are the very first business venture since Cube's inception, most of their beginning bikes are typically made for trail riding. From that time, Cube has concentrated more on competitions. This is the key reason why their bikes are usually used in XO and Enduro competitions.
Besides, Cube has gone through a lot and achieved certain success since its beginning. For example, the company has earned several world champion races. Moreover, one of the great things about Cube bikes is their reasonable prices, not only common ranges but also electric bikes.
If you are considering buying a bicycle from this premium company, you should learn both the pros and cons of their models. Let's explore them:
Pros
Generally cheaper than some comparable bike brands
Offer some of the best racing bikes in the industry
E-bikes are considered top-of-the-line bikes with cutting-edge technologies
Lots of models are used in various competitions every year
Cons
Very popular in Europe, but not so much in the United States
If you are a fan of Cube Bikes and enjoy a good mountain ride, then you should check out our Polygon Bikes Brand Overview. Polygon Bikes stands as a brand for playful enthusiasts who love to explore uncharted territories with outstanding bike performance. Their offerings go from top-level downhill racing to affordable recreational mountain bikes.
Trek Bike Review
Trek is always proud of themselves for decreasing climate change and enhancing the health of people around the world by riding bikes. So, whether you are looking for a bike for off-road or competition, you can easily find an ideal model for your riding style. Nevertheless, Trek is best well-known for its incredible handling off-road while providing ultimate comfort. This is also the main reason why lots of people fall in love with this bike brand.
In addition, Trek provides riders with more extra gear when compared to other bike brands, including Cube. The company also offers customizable bicycles for serious riders. What's more, Trek bikes are designed for all riders, from daily riders to world-class athletes. With the wide range of bikes, hybrids and off-road, etc., there is always a great option for everyone.
Now, let's break down some advantages and disadvantages of Trek bicycles so that you can make the best buying decision possible.
Pros
Offer various types of bikes for women, men, and kids
Provide some of the best world-class off-road bikes
Trek bikes are champion approved ones
Great for serious cyclists to use in competitions
Cons
The brand's mountain bikes come in short top tubes
So, now you know the main differences between Cube and Trek bikes, and you can decide which bike brand is the best option for you. If you prefer off-road riding, Trek is a perfect company to go with. Cube, on the other hand, offers the best models for competing, long-distance racing, or simply exercise.
Cube Mountain Bikes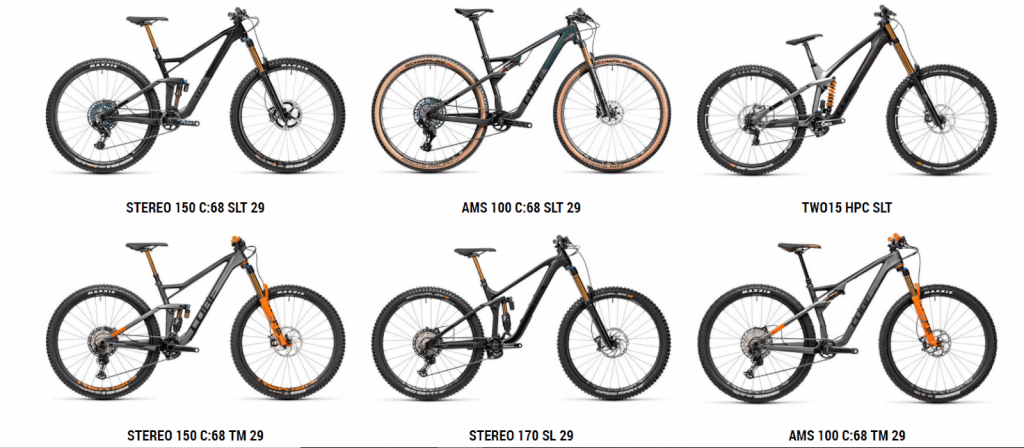 As you might all know, Cube started their business with trail bicycles, and over the years, the brand has become one of the most trusted bike brands in terms of high-end mountain bikes. For example, if you are a beginning rider, you can choose a solid mountain bike for starters, or you can opt for a light mountain bike that offers an extremely smooth ride.
When it comes to price, the company offers various models for different riding purposes and levels, so it is affordable for all. For example, Cube mountain bikes' prices range from $360 to $5,299.
And the Cube Stereo C:29, the most premium Cube mountain bike that cost $5,299, offers an incredibly smooth and comfy ride even on the roughest trails. This is because of the premium integrated Fox 36 Factory fork and the DPX2 shock.
Cube Road Bikes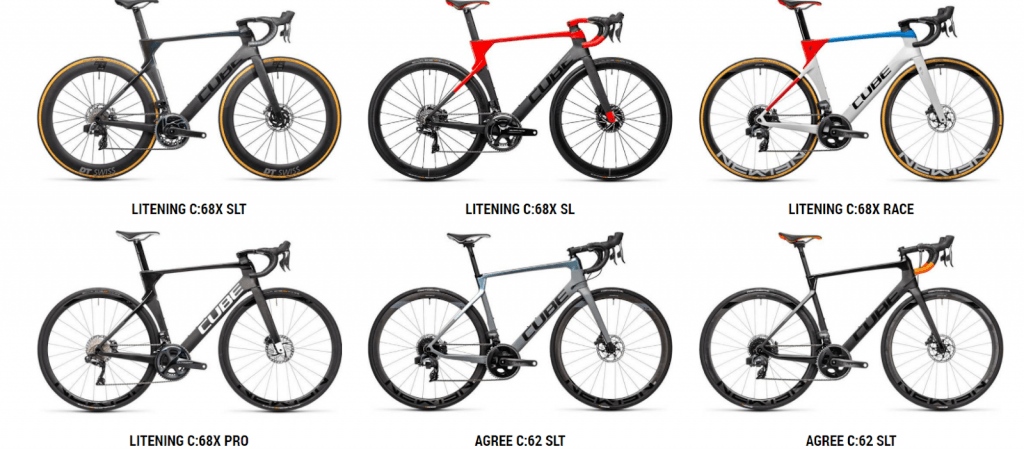 Cube road bikes are typically made to deal with long distances at higher speeds. But the most important thing is that they still give riders much-needed comfort on rough terrains. The Attain series is able to operate in all weather because of the powerful disc brake system that improves stopping power. These are perfect for quick turns and long rides.
The starting prices of Cube road bikes are from $480 to $4,124. The most premium model in this category is the 2018 Cube Litening C:68 Race. It is equipped with good-quality Shimano's Dura-Ace components and a sturdy yet lightweight carbon frame. It is the attention to detail in the manufacturing of Cube bikes that delivers the best performance and riding experience.
Looking for the perfect road bike? Check out Hood MWR's guide on road bike size charts to help you determine the best fit for your height and frame size. Once you know your size, explore top road bike brands such as Cipollini, Bianchi, Ridley, Cinelli, Liv, Factor, and BH Bikes in the Hood MWR brand overviews.
Cube City and Tour Bikes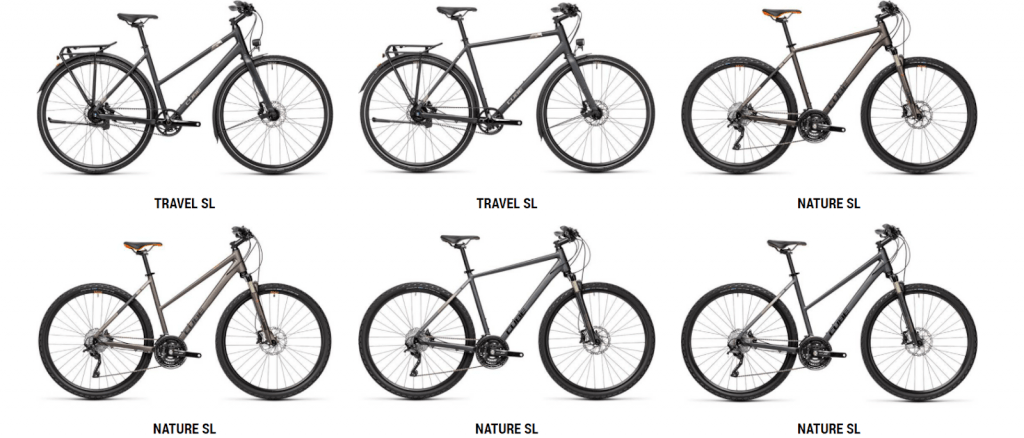 No matter if it is an excursion to the city, a long tour on the weekend, or simply a general bike tour, Cube city and tour bikes can do it all. There are two major bike ranges, including on-road bikes and off-road bikes.
When it comes to on-road bikes, Cube pays attention to three key features that make their city and tour bikes outstanding from other competitors. Those factors include comfort, day trip, and bikepacking.
In terms of comfort, you will feel exceptionally comfortable, just like its tag, from smooth roundabouts to cobbled old quarters. In addition, Cube city bikes are very versatile so that you can feel more enjoyment to get more out of your daily rides and enjoy a sense of adventure. It is also a great option for those in love with bikepacking.
Cube also produces city bikes that are used off-road. Just like the previous series, this model is also a great choice for a day trip or bikepacking thanks to its versatile design.
Cube Urban Mobility Bikes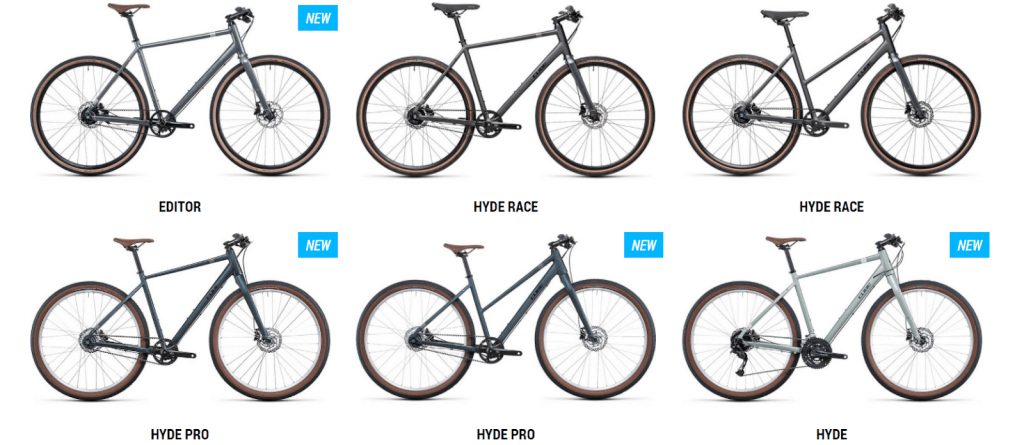 One of the best things when it comes to Cube urban mobility bikes is its 7005 aluminum alloy frame that is treated under ultra-high temperature. This, as a result, can withstand the highest requirements. It is not only sturdy but also corrosion and fatigue-resistant. What's more, it offers incredible elongation. Cube Superlites tubes are halved, creating very light tubes with high rigidity. And this technology is considered the key feature making Cube urban bikes popular.
There are two primary types of bikes in this range, including commuting bikes and fitness bikes.
Commuting Bikes
These models are an excellent combination of mountain bikes' strength, road bike's speed, and a little bit of urban bike's coolness. Many of you might know that the Hyde Race is really a refined traffic race. It is equipped with fast-rolling 700c Schwalbe tires, Shimano Alfine hub, and quiet, smooth, trusted, and low-maintenance Gates belt drives. All of these features create a perfect commuter bike allowing you to go anywhere without worry.
What's more, the company equips it with excellent disc brakes for great stopping power, no matter how the weather affects you. In general, it is not only lightweight but also easy to control and brings lots of fun to ride.
If you're looking for a bike to help you commute, you might want to consider a hybrid or city bike. These types of bikes, such as those offered by Raleigh Bikes (check out their full brand overview here), are designed specifically for getting around town and can handle a variety of terrains, making them great all-around options.
Fitness Bikes
Cube fitness bikes come in different styles. For example, the SL Road is equipped with strong disc brakes, flat bars, and a race-inspired, responsive frame. This is one of the best urban bikes with the incredible speed that you have been looking for.
When it comes to the SL Road Race model, it is a new way that helps you get to your destination faster. Not only lightweight, but this model is almost limitless adaptable. Moreover, you will get a large range of gears thanks to the legendary 105 2×11 transmissions from Shimano.
What's more, you can always keep your speed under control with the integrated powerful Tektro flat hydraulic disc brakes. Typically, it is equipped with a full carbon fork, bringing the ultimate comfortable ride.
Cube Women Bikes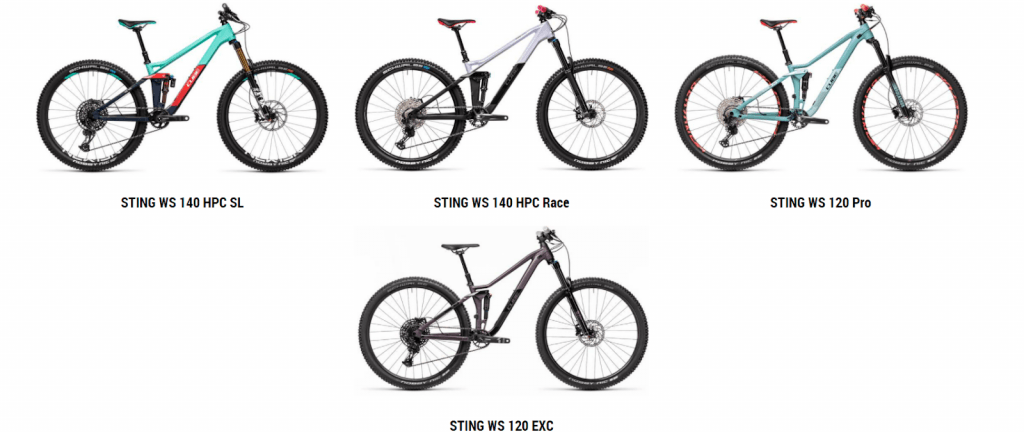 It doesn't matter if your passion is exploring new trails or racing. It is more important to find the right bike. And this is exactly what Cube has been doing to offer the most suitable model for different people. From road racing to the mountain, there is always a bike to handle anywhere from your local terrain to multi-day Alpine races.
No matter where you ride, Cube women's bikes will always offer a great fit, incredible functionality, and incomparable comfort. Therefore, you can enjoy every ride.
There are two major types of women bikes in this range, hardtail bikes and full-suspension bikes.
Alternatively, you can check out this article about hybrid bikes for women.
Hardtail Bikes
Cube offers great hardtail bicycles that come in a simple design but have the power to expand your riding horizons. It could be cross-country races, superb trails, or anything in between. Lightweight, equipped with great components, there is an excellent Access to fit every woman.
Full-suspension Bikes
The Cube Sting 120 comes in a wide array of sizes, making it perfect for different women. It is not only lightweight but also extremely easy to handle. This model is designed for any cyclist who likes to expand their horizons.
If riding faster and further is your goal, then the Sting FS 120 Pro will be a great option for you. It is equipped with high-quality components, including a shock absorber, RockShox Recon Gold fork, and incredible kinematics. This model really deserved the reputation for superb comfort on trails.
Just put the right proportion at your fingertips thanks to the integrated advanced Shimano's super-reliable XT 1×12 gears. In addition, strong hydraulic disc brakes make sure that you will always be at top speed. And the powerful, lightweight Fulcrum Red 77 wheels paired with sturdy Schwalbe tires add an extra layer of control and comfort. This is just a bike that fills your adventurous spirit.
If you're in the market for a full-suspension bike, there are a few top brands to consider. You may want to check out Trek vs Specialized Mountain Bikes: Which is Better?, which provides a detailed comparison between these two popular brands and their full-suspension offerings. This can help you make an informed decision on which bike is best suited for your needs.
Road and Gravel Bikes
With a Cube road and gravel bicycle, there are no limits anymore – only infinite possibilities. You can ride their bikes on any trails, such as tarmac, forest track, gravel road, or bikepacking. All of the Cube bikes in this range are typically designed to tackle all those needs. There are three key models in this category: Active, Comfort, and Endurance bikes.
Active Bikes
Particularly made to help you explore new tours. Let's get a new experience on your adventure with Cube active bikes.
If you are looking for a fun alternative to traditional bikes, you might want to consider adult tricycles. They offer stability, comfort, and convenience, making them an ideal choice for seniors, individuals with balance issues, or anyone who wants a leisurely ride. With a variety of styles and designs to choose from, you can find an adult tricycle that fits your needs and preferences.
Comfort Bikes
No matter how far you have ridden on a Cube active bike, there is always one thing left: excitement and fun. That's exactly what comfort bikes at Cube will give you.
Endurance Bikes
If you need a bike that can perform well on the road, look no further! Cube endurance bikes are particularly built to handle any road, providing you with ultimate efficiency.
Cube Kids Bikes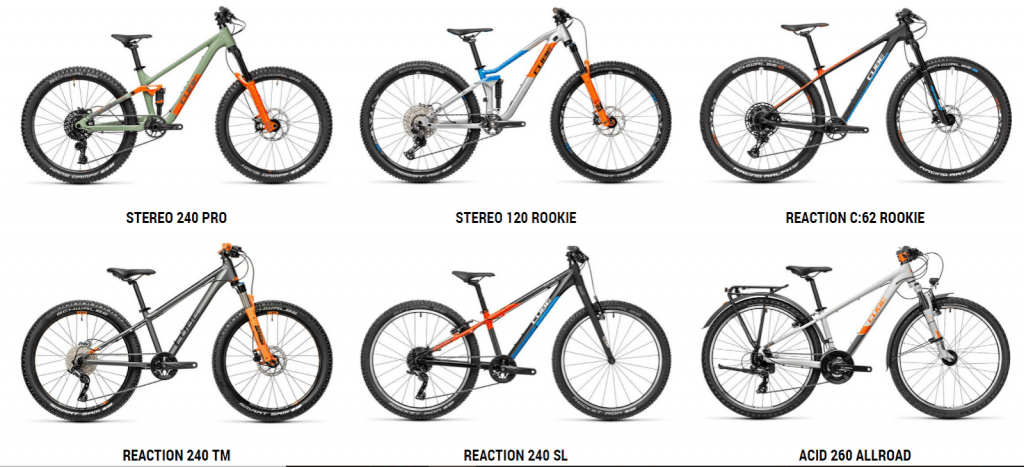 In addition to adult bikes, Cube also produces lots of bikes for kids of all ages. They are promised to deliver incredible experiences to make your kids become future pro riders.
If you're looking for a suitable bike size for your child, check out the comprehensive bike size chart for kids. This chart will help you determine the proper bike size for your little one based on their age and height. With the right-sized bike, your child will have an easier time learning to ride and will be set up for a lifetime of enjoyment on two wheels.
Bikes for Toddlers (90 – 115 cm)
Cube specially designed the Cube 120 for kids with an adventurous spirit. It is a miniature version, excellently created from mom and dad's bikes.
This model is equipped with a lightweight, smooth rim brake at the front and a coaster brake at the back. Besides, it is handled by a lever. This design is typically geared towards kids with small hands, making it easier for them to control the bike. A rear fender is also included to keep your kids clean during damping days. See also best toddler bikes for 1-5 year old boys & girls.
Bikes for Kids (115 – 130 cm)
Taking the same successful formula as the Cube Acid 200 model, the Acid 200 SL is simply everything your kids will need. But it even comes in more lightweight, is equipped with better specs, and looks more energetic and lively.
The bikes for kids deliver great confidence for your children to handle any difficult climbs. This is because the company adds the Microshift 9-speed 11-42T cassette, increasing the gear range. Grips and handlebars are also made thinner, making it much more simple to grip, steer, and brake. And durable tires, powerful brakes and safe tackling are the things that your young rider will absolutely love.
Junior Bikes (130 – 150 cm)
The most outstanding model in the Cube Junior bike range is the Acid 240 Hybrid Rookie. It is specially manufactured to provide your children with an added power boost. Therefore, they can easily handle longer rides with you and keep up with the adults.
Taking advantage of the same technologies as the brand's full-size electric mountain bikes, this model is equipped with a Bosch Active transmission paired with Shimano's 9-speed gears, which is very simple to use. In addition, Suntour's XCT JR forks are specially designed for younger riders that are not only more lightweight but also smoother on the road ahead.
Even the saddle and cockpit are also friendly with your kids, creating an ultimate comfortable riding position. What's more, the company equips it with powerful hydraulic disc brakes to ensure safe stopping.
Kids SL Bikes
One of the best reasons for making your kids love to ride is having fun on rides. And by reducing the overall weight of bikes, the Cube Kids SL series gets your children covered.
The company makes the most of its in-house developed lightweight aluminum forks to greatly reduce the weight of the front end. A set of light wheels enhances mobility. In particular, ultralight tires and rims decrease the rotating mass and make it easier for children to keep up with adults.
Besides, all the components are carefully picked to make sure the bike performs up to the SL name – supper light. At the same time, they are still strong and kid-friendly as the parts fitted to a "normal" children's bike.
Looking for a bike brand for your little ones? Consider checking out Liv Bikes. They offer a wide range of high-quality kids' bikes that are designed to fit them perfectly and encourage a lifetime of healthy habits. Liv Bikes is a renowned brand in the world of cycling, and their children's bikes are some of the best on the market. Give your kids a chance to experience the joy of cycling with Liv Bikes!Liv Bikes
Conclusion
Cube has come a long way to become the market leader in some European nations when it comes to mid-range and high-end road bike and mountain bike segments. Nowadays, you can buy Cube bikes at 65 specialist retailers all over the world. And there are more than 300 different types of bikes in all ranges: road, mountain, gravel, urban, touring, kids, and electric bikes.