In the 1970s, Vitus first emerged as a bike frame manufacturer in France. The company played a crucial role in initiating the design and production of boned and lugged aluminum frames. And the most symbolic one at that time was the 979. What's more, it is even still prized by a lot of collectors today.
Nowadays, Vitus continues to create new bikes based on their racing legacy, producing high-performance bicycles that inspire them and all other riders to ride more.
Regardless of what type of bicycle you are looking for, from ordinary bikes for a family outing with the children to professional road riding or even enduro racing, Vitus always offers bikes that they want to ride themselves, and so do you.
In this article, I will give you some useful information about Vitus history, the technologies used in every model, and the different types of bikes that the company offers. Let's delve into it right now!

Key Takeaways
Vitus Bikes is a company that makes high-quality bicycles that urge riders to "RIDE MORE."
The brand has a wide range of bicycles to choose from, including road bikes, mountain bikes, hybrid bikes, and electric bikes.
They are well-known for providing high-quality bicycles that offer exceptional value for money.
The company has a long and illustrious history dating back to the 1930s.
Vitus Bikes was founded in France and was a pioneer in the development of aluminum frames.
Chain Reaction Cycles, an online supplier of bicycles and riding equipment, has acquired Vitus Bikes.
The Vitesse Evo road bike, the Escarpe mountain bike, and the Mach 3 Disc hybrid bike are among the most popular Vitus Bikes models.
Part of Best Bike Brands.
Overview of Vitus Bike Company
At Vitus, there is only one goal, RIDE MORE. It is a feeling that you will get with Vitus bikes. It could be a feeling of conquering a new epic trail, a 100-mile adventure from coast to coast, or simply the first time you hit the pedal.
That is exactly what a Vitus bike gives you. The company creates bicycles that will provide you with such a great feeling every time you ride their bike.
History of Vitus Bike Company
Vitus is an emblematic bike company that was established in France. The company is best known for their premium steel tubing producer in the 1930s. However, in the 1970s, the company decided to found themselves as a frame brand after becoming one of the most desired first-rate frames.
It is true that Vitus has a rich heritage in road riding, and the company also initiated research and development of carbon fiber and aluminum bike frames. This has actually underpinned a very long list of elite riders, and the team decided to race on Vitus bikes.
Just like with any journey, Vitus has come a long way in bike riding history with the many ups and downs. And the company has really developed as riding itself has grown.
Nowadays, Vitus is a strong team of ardent engineers, designers, athletes, marketers, and product managers. The company is growing more and more and is always willing to learn at all times. They are just trying their best to create the best bicycles that anyone can RIDE MORE.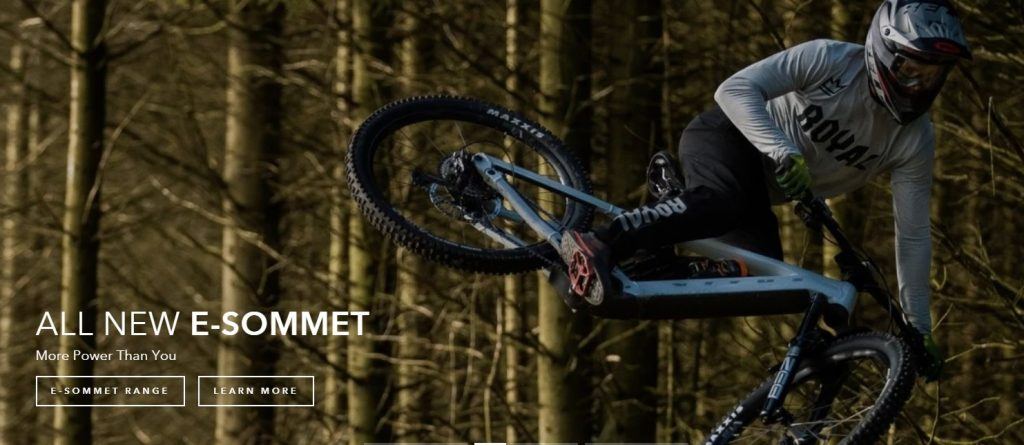 Where are Vitus Bikes Made?
Vitus is an iconic bike brand based in France. However, all their manufacturing takes place in Cambodia.
If you're interested in the history behind bike brands, check out our overview of Ridley Bikes , another well-known European bike company. Ridley has been producing bikes since 1997 and distributes in over 20 countries worldwide. With a focus on aerodynamics and innovation, Ridley bikes have been used by professional racers and can be found on the roads and trails of hobbyists alike.
The Technologies of Vitus Bikes
Vitus has an in-house research and development team that has been working with cutting-edge technologies. In addition, they combine the latest technologies with their passion and inspiration from the company's rich inheritance together with the response from Vitus' sponsored cyclists to create high-performance bicycles. All of these models are typically designed to help you take your riding to a new level.
In the 1970s, the company started as a frame manufacturer in France. Vitus is one of the first companies that pioneered the new bonded and lugged aluminum frames for bikes. They did it all, from the design to the manufacturing process, to provide the market with the most groundbreaking aluminum bike frames.
In addition, Vitus was one of the first to use carbon fiber technology from the aerospace field and take it into bike construction.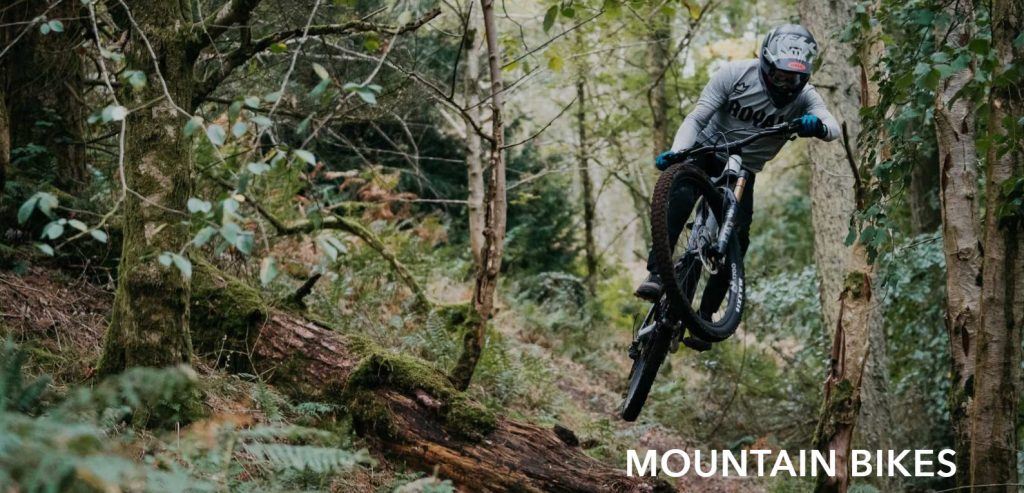 Performance of Vitus Bikes
When going to the official website of Vitus, you can see the word RIDE MORE. And it is exactly what the company has been doing to create the best bikes so that anyone wants to get them and ride more.
The key feature of Vitus bikes lies in the word RIDE MORE. The first thing you will feel when ride a Vitus is is performance. Every Vitus bicycle is typically designed to give you as much efficiency as possible.
What's more, you can really feel the speed with the road racing bike range. Or enjoy your adventure with cross-country models. All of their bikes are equipped with good-quality frames, advanced technologies, and the dedication of engineers. As a result, what you feel is not only performance, speed but also memories, air, and freedom in every ride.
Vitus Bike Categories
From adults to kids, the road to mountain, city to electric bikes, Vitus offers various options for you to choose from. Each model is typically designed with specific purposes that fit the type of terrain, riding styles, etc., making it much more simple for you to pick one model for your next ride. Let's see the detailed list of current Vitus bike range:
Mountain Bikes
Downhill
Enduro
Trail/AM
Trail Hardtail
Cross Country
When it comes to mountain biking, it's crucial to choose the right bike for your needs. If you're looking for a high-quality option, be sure to check out the Merida Bikes brand. With their focus on innovation, performance, and durability, these bikes are the perfect choice for anyone who loves challenging trails and rugged terrain. Whether you're a beginner or an experienced rider, you're sure to appreciate the quality and craftsmanship that goes into every Merida bike.
Road Bikes
Race
Performance
Cyclocross
Adventure
Time Trial
E-Bikes
E-MTB
E-Road
E-City
E-Adventure
Looking for an E-bike? Check out the quick brand overview of Quietkat Bikes on Hood MWR. With features like silent motors and long battery life, an E-bike by Quietkat could be the perfect choice for outdoor enthusiasts. Find out more at Hood MWR.
City Bikes
Urban Performance
Utility
Kids Bikes
Balance
Mini Rider (3-8Y)
Big Rider (7+Y)
When it comes to selecting a bike size for your little one, refer to our bike size chart for kids to ensure they have the right fit. Additionally, check out our brief brand overview on Liv Bikes, which offers a range of high-quality bikes for women and kids alike.
Most Popular Vitus Bikes
The truth is that Vitus has a lot of types bikes that won awards. The company is also trusted by many famous cyclists in the world. But here are some of the most popular bikes in all their bike categories:
Mountain Bikes: Vitus Sommet 29 CRX Mountain Bike
Road Bikes: Vitus Vitesse Evo CRX Etap AXS Road Bike
E-Bikes: Vitus E-Sommet VRX Mountain Bike
City Bikes: Vitus Mach 3 VRX Urban Bike Apex
Kids Bikes: Vitus Nucleus 26 Youth Hardtail Bike
Vitus Bike Price Range
In general, Vitus bikes are of good quality, equipped with great components and innovative technologies. Therefore, you might feel that their bike prices are a little bit expensive. However, they are actually worth it. The proof is that the company owns lots of award-winning bikes. So, now let's see the price range of Vitus's most common bikes:
Mountain Bikes: $826 – $4958
Road Bikes: $757 – $7,436
E-Bikes: $3,030 – $7,574
City Bikes: $413 – $1,240
Kids Bikes: $62 – $730
Are Vitus Bikes Any Good?
Vitus is a kind of bike brand that follows the direct-to-customer business model. And their bikes are exclusively sold at Chain Reaction Cycles and Viggle. This means that the company will provide bikes with the best value possible. In addition, their iconic 979 frame is very famous and still prized today among various collectors from around the world. Therefore, it could be said that Vitus bikes are good of quality and worth trying.
Vitus Vs. Polygon
Vitus Bike Review
As you might know, Vitus offers a large number of bikes in different bike ranges, including road, mountain, city, kids, and electric bikes. Each model is carefully built to fit its specific purpose. More importantly, all of them are constructed from high-quality frames that the company has always been proud of.
If you just start out with road riding, you can give the Vitus Razor model. It is one of the best entry-level road bikes of Vitus. Equipped with a lightweight aluminum frame and carbon fork, this model will be a perfect road bicycle that delivers incredible comfort.
For mountain riders, there are plenty of choices. If you are keen on hardtails, you should try the Nucleus. This bike is built with confidence-inspiring geometry and powerful hydraulic disc brakes. You can choose between 29-inch or 27.5-inch wheels.
Vitus also offers great options for commuters. But the best model that offers a good value for money should be the Vee. This is an entry-level bike that offers an incredibly smooth-rolling experience on large 29-inch wheels. Therefore, you can freely roll over anywhere you like.
Another model that is upgraded from the Vee is the Dee. It is a kind of city bike made of an alloy frame with disc brakes that offer excellent stopping power in all conditions. What's more, it is equipped with simple internal hub gear for less maintenance.
Pros
Offer different models that are valued for money
Durable frames for the best performance
Various bike types for both beginning and pro riders
Equipped with amazing components and parts
Cons
Some models' tires should be improved
Polygon Bike Review
Every bike at Polygon is designed with great components and equipped with the most innovative technologies. But the greatest thing I want to mention here is the affordability, making it possible for all types of riders with different requirements.
One of the key reasons making Polygon bikes popular among rider communities is their bikes' excellent capability and high performance. For instance, you can use a Polygon bike to explore a new path that you have never ridden before. Polygon bikes can actually do it all quite marvelously.
In addition, if you need additional speed or are in training for your next race, the powerful suspension system of Polygon bikes can completely handle it. What's more, you can still enjoy a long trail with comfort.
Another incredible feature of Polygon bikes is their lightweight and compact design. So, next time when you head to a trail that is really tough for you to continue riding, you can pick up your bike and carry it with you. This really lessens fatigue and then improves your confidence and energy to explore further.
Pros
Come in a compact and light design
Easy to take with when encountering hard terrains
Powerful and versatile enough to handle different trails
Excellent geometry for a comfortable riding position
Equipped with cutting-edge technologies
Cons
Some bikes don't come in a wide variety of sizes
If you are interested in discovering more bike brands, check out our article on the Best Bike Brands, which features a selection of top-quality bicycles available in the market including Polygon bikes. You'll find all the information you need to make the best choice when it comes to your next bike purchase.
Vitus Mountain Bikes

The award-winning mountain bikes will give you all the features that you need to explore more, shred more, and ride more. No matter if you just hit the trail for your first time or taking the long jump, every Vitus MTB model is equipped with components and specs that make your rides much better.
Downhill
Vitus Downhill bikes are specially produced to give riders additional confidence on the toughest, most bumpy roads. They are constructed out of modern geometry and equipped with a solid suspension system. These features are sure to get you that long jump you have set out for in no time!
When it comes to downhill mountain biking, having the right bike can make all the difference. Check out the detailed comparison of Trek vs Specialized mountain bikes here. With their durable frames, high-quality suspension systems, and reliable components, both of these brands offer excellent options for those who love to tackle challenging terrain.
Enduro
The best enduro mountain biking requires tested all-terrain bikes that can handle all types of trails, hitting the foothills in quest of steep descents and larger drops. And Vitus Enduro bike range is typically built to help you perfect such technical terrains and descents.
Trail/AM
There is no need for compromise on versatility and performance in different situations. Vitus all-mountain and trail bikes offer everything you will need. No matter if you are heading for a fast stint on your local terrain or spending all day exploring epic trails, there is always a Vitus trail bike for you.
Trail Hardtail
If you just want to continue on your trail and connect with the amazing surroundings, don't forget to try Vitus trail hardtail bikes. The company offers different award-winning hardtail models, which are also the base of their mountain bike category. Coming in aggressive geometry that promises to keep you addicted at the first ride.
If you are looking for the best mountain bike to hit the trails, the Vitus brand offers a variety of hardtail bikes that can tackle any terrain with ease. Check out the Vitus brand and explore their range of trail hardtails that are lightweight, durable, and designed for maximum agility.
Cross Country
Fast and fun are the two incredible feelings you will get when riding Vitus cross-country bicycles. They are not only powerful but also compact and agile enough to help you head to your destination at a faster speed. More importantly. These bikes promise to bring a smile to your face.
Vitus Road Bikes

As you might know, Vitus has a long history in road riding. The company is also dedicated to their design and lots of creative innovation. Therefore, it is completely common that their road bikes are very popular among professional riders. They are specially built to make sure that you will take advantage of every ride. This, as a result, lets you ride more without fatigue.
If you're in the market for a high-performance road bike, check out the Factor Bikes brief brand overview on Hood MWR. Factor Bikes is a leading brand in the cycling industry, with a focus on developing aerodynamic and lightweight road bikes that are designed for speed and top performance. Learn more about this innovative brand and their range of road bikes by following the link.
Race
It can be said that Vitus road race bikes have been an evolution when the company decided to redesign the entire frameset. They pay more attention to the pro-grade racing performance.
The company has been working in close collaboration with the UCI Continental Vitus Pro Cycling Team to create groundbreaking framesets for their road racing bikes. Now you will experience models that are more lightweight, more aerodynamic, and even sturdier and stiffer than their previous ones.
Performance
There are also some award-winning models in the performance road bike range. Most of them are constructed out of hand-built carbon that delivers incredible speed. They are also cultivated to be more durable and ready for whatever the trail throws at them.
Adventure
The only and best thing that Vitus Adventure bikes offer is everything that you need to be ready for any adventure. You can ride these bikes anywhere you want.
Cyclocross
The brand-new Vitus Cyclocross bike category will help you conquer even the hardest trails. The 2021 Cycolcorss range has been redeveloped and engineered to deliver the best performance in class. They are built to make sure that you can get through the deepest muds so that you can hit your best race day.
If you're into cyclocross, you may want to check out Ridley Bikes from our quick brand overview. Ridley Bikes has some great options for cyclocross riders. You can also read our article on the benefits of biking vs walking workout to help determine which exercise is better for you.
Time Trial
Start your next triathlon or time trial with a bike that specializes in aerodynamic efficiency. And, of course, you should not miss out on any model in the Vitus Time Trial bike range. They are all designed to make your next ride much faster than you think.
Vitus E-Bikes

With Vitus electric bikes, you can easily lift not only your pedaling power but also the fun you get from hitting the trails or handling things that take longer to get to your office. All you have when riding an affordable electric bike is going further, seeing more, and riding more. 
MTB
The best bike in the Vitus electric mountain bike is the new E-Sommet model. It is a rugged e-enduro bicycle designed for faster downhills. It is equipped with a capable Shimano motor that gets you back on top easily and is ready for the next shred. All the best things are gathered in the Vitus E-Sommet bike, more fun, more power, and more rides.
If you are new to mountain biking and wondering how to choose the right size of the mountain bike frame, check out the Mountain Bike Size Chart that provides you with a thorough guide on how to measure the right mountain bike frame size according to your height and inseam length. With this sizing chart, you can find the perfect mountain bike that fits you and your style of riding.
City
Let's boost your commute, going further with Vitus city electric bikes. It is designed to help you navigate urban roads more easily.
Different models are built for a certain purpose. For instance, the Mach E model is equipped with 700c wheels and a flat handlebar. It is a great electric bike that will challenge your fitness level. And of course, it also helps you maneuver effortlessly on the city roads.
The Mach 3 VRX, on the other hand, comes in a modern, lightweight aluminum frame. It has not only a sleek appearance but also incredible versatility and comfort. No matter where you take this model to, from your neighborhood loop, or load it up with extra panniers, this bike simply gets you covered. What's more, the geometry will support your riding position, making it more comfortable for an all-day ride.
Road
The Vitus Emitter is constructed out of a newfangled frame and integrated with a great Fazua electric powertrain. It is considered the most compact and lightweight drive system in the cycling field. The combination of mid-position motor and comfy-headed geometry creates a great bike that can handle everything. What's more, you will get extra benefit from a little bit of support.
When it comes to riding a mountain bike on the road, it's definitely doable. However, it's not the most efficient option for everyday road riding. For a better experience on the road, check out our road bike size charts. These charts ensure that you have the proper size bike for optimal performance.
Adventure
This bike range is a perfect combination of the mid-mounted motor and the award-winning Substance. As a result, it can tackle any type of gravel trail, just like the conventional gravel bikes. However, it is equipped with added assistance, Fazua's built-in electric drive system, which will give you many benefits. Just like Vitus Electric Road bikes, these models are also very lightweight for ease of control and maneuverability.
Vitus City Bikes

If you are looking for reliable transportation while still giving you some challenges to push the limits of your fitness, Vitus city bikes are absolutely worth trying. They are also very agile to help you easily navigate the urban streets. You will have different options that fit your needs, from fixed speed models to smooth-rolling bikes for commuting.
Urban Performance
Vitus is always proud of their Urban Performance Bike range because of its high performance. It will give you anything you will need to go through crowded city roads easily. Some models are designed with a great performance of hybrid bike for entry level while others come in a sporty appearance and offer an exceptionally comfy riding position. 
If you're looking for a bike that can handle the city streets, consider checking out Cube Bikes. As one of the top bike brands in 2022, Cube offers a range of urban bikes designed for performance and style. From electric bikes to city hybrids, Cube has something for everyone. Explore Cube Bikes and find the perfect ride for your urban adventures.
Utility
Regardless of whether you are commuting to work or just cruising around your town, the Vitus Utility models will get you covered. They are made with big wheels for the most smooth-rolling experience. There are two major models in this category: the Dee and the Vee.
The Vitus Dee 29 is manufactured with a lightweight aluminum frame, large wheels, and a powerful 7-speed Shimano drivetrain. Of course, it will bring a really squishy feeling while you are riding on the city streets. You can also enjoy the same riding experience with the Vee model.
Vitus Kids Bikes

With something to suit all abilities, the Vitus Kids' bike category is typically made to give your kids confidence, fun, and controllability. At the same time, the company also pays more attention to simple but guaranteeing components.
These models will be a perfect way to help your children discover and build necessary skills that will stick with them for a lifetime while maximizing fun on every ride.
Balance Bikes
It could be said that the Balance bike category is one of the most vital bicycles in the kids' bike range. These models are built to offer kids full confidence right from their very first ride. What's more, they help your kids progress more easily and learn important skills that they will need.
Mini Rider (3-8 Years Old)
Another popular bike range of Vitus kids' bikes is models for mini riders, usually from 3 to 8 years old. There are different types of bikes in this category that are designed for different purposes. For example, some are great for an introduction to trail riding. On the other hand, other bikes are designed with the inspiration of confidence, ideal for beginning riders, junior adventures, or progression.
Big Rider (7+ Years Old)
The last bike range in this category is models for big riders, from 7 years old and up. With these kids, Vitus manufactures bikes not only for fun and confidence but also for controllability. They will help your children maneuver the bike better and also improve their riding skills.
Just like the previous models, this range also offers different types of bikes for certain purposes. For instance, several models are perfect for junior trail riders, while others coming with a confidence-inspiring design are great for junior adventures. What's more, Vitus even provides junior hardtail bikes that are designed based on the award-winning Nucleus hardtails for adults.
FAQs
How excellent are Vitus Bikes?
Vitus Bikes are well-known for their great quality and low prices. They are made with sophisticated materials and building techniques to be lightweight, robust, and high-performing.
What are some of the most popular Vitus Bikes models?
The Vitesse Evo road bike, the Escarpe mountain bike, and the Mach 3 Disc hybrid bike are all popular Vitus Bikes models.
How much do Vitus Bikes cost?
Indeed, Vitus Bikes are well-known for providing excellent value for money. Because of their direct-to-consumer business approach, they are frequently more affordable than other high-end bike brands.
How do Vitus Bikes stack up against other bike brands?
In terms of quality and value, Vitus Bikes are frequently compared favorably to other high-end bike companies. They are well-known for their direct-to-consumer business approach, which allows them to provide high-quality bikes at lower prices than many other brands.
Do Vitus Bikes provide a warranty?
Yes, Vitus Bikes provides a 6-year warranty on all frames and forks, as well as a 30-day return policy for any bike that falls short of the customer's expectations
Conclusion
Vitus Bikes provides the cycling market with different models in an award-winning range of road bikes, mountain bikes, electric bikes, and more. Since the company follows the direct-to-customer business model, you can get the best-quality bikes at good prices.