As you might or might not know, Merida is the second-biggest bike manufacturer in Taiwan. And since the company started out as a producer for other famous bike brands in the world, such as Specialized, Merida knew exactly what they were doing when they decided to introduce their very first new line of bikes.
Nowadays, Merida's categories of bikes are very large, spending almost every discipline. And in this article, you will discover the history of Merida, what types of bikes the brand has to offer, their bike price ranges, and many more. Let's get rolling!
To see more good bike brands, please check out our best bike list here.
Overview of Merida Bike Company
Merida may be one of the newest brands to join the World Tour. However, this company has been manufacturing bikes since 1972, which was initially known as an Original Equipment Manufacturer. For those who don't know, Merida is one of the biggest bike manufacturers in the world. So, let's get into this bike brand's history.

History of Merida Bike Company
You might not believe the story of Merida Bikes' story of establishment, but it sounds like a fable. It was when Tseng, the founder of Merida, went to the United States, and he was very disappointed to find a bicycle shop that did not repair bicycles from Taiwan due to the so-called "poor quality".
But that was back in 1972, and now in 2021, the brand is preparing for the company's 50th anniversary. What's more, Merida is proud of having three different types of road bicycles and other ranges, including gravel and cyclocross bikes.
As you might know, Merida is also the main sponsor of the WorldTour Bahrain-McLaren team, which currently hires big-name stars in the bicycle industry, such as Mikel Landa.
In this United Kingdom, Merida bikes are primarily sold through online dealers or in local shops to avoid retailers on high streets.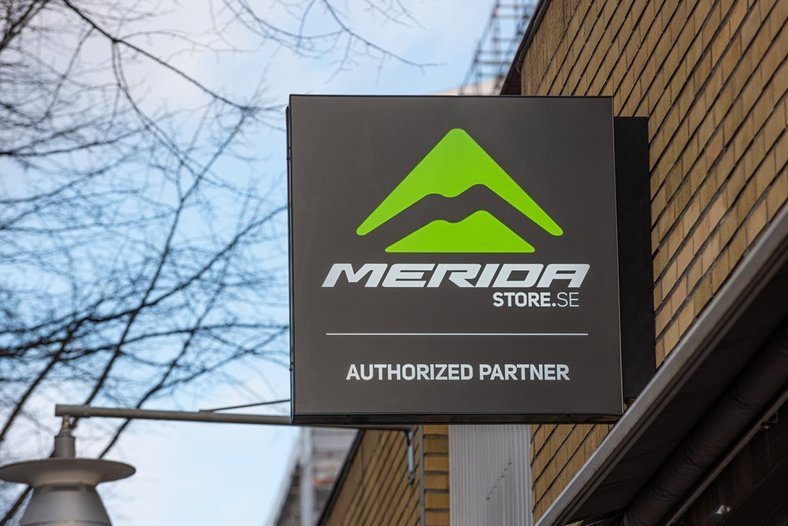 Discover the innovation and craftsmanship of Merida Bikes – Hood MWR Merida's history spans more than forty years of dedication to engineering and design, with an emphasis on technological advancements in materials and construction techniques. The result is a high-quality range of bikes that span all genres, from mountain to road to e-bikes. Find out more about Merida Bikes and their commitment to excellence.
Where Are Merida Bikes Made?
It might be widely known that Merida bikes are handmade in Taiwan. All the Merida bike designs are created by the brand's proficient Research and Development teams in Germany. They also become prototypes built and welded by hand at Merida's factory in Taiwan. They are extensively tested and sophisticated before being officially sold on the market.
The Technologies of Merida Bikes
Merida's Stuttgart-based Research and Development team is continuously creating the next innovative generation of bicycles. After extensive workshops, advanced test labs, and numerous hours of riding, the new frame concepts are created.
What's more, the skilled designers cooperate closely with the company's pro athletes, who push Merida's bikes to the limit in some kind of the most challenging conditions.
Below are some of the most innovative technologies of Merida bikes.
Prolite 66 Triple Butted Aluminum
The high-end aluminum material (6066) has been proven to be incredibly durable and lightweight. Using hydraulic metallurgy technology and three-sided wall thicknesses, the company is able to tailor the aluminum tubes to provide the market with the best sturdiness-to-weight proportion.
Nano Matrix Carbon
To keep the carbon frames' integrity, the fibers are linked together by an epoxy resin with the addition of nanoparticles. This bond, as a result, helps raise shock resistance by up to 40%.
Racelite 61 Aluminium
Besides the advanced Prolite 66 Triple Butted Aluminum, Merida also uses the Racelite 61 Aluminium to manufacture some of their bike models. It is not only much more lightweight but also comes in more premium frame construction. The company uses extra heat treatment and double wall thickness to create strong yet lightweight frames.
Superlite 16 Aluminium
It could be said that frames are one of the strongest points of Merida bikes. And the latest Superlite 16 Aluminum (6016) allows for ultra-thin wall thicknesses while offering incredible strength. This material makes it ideal for racing and off-road rides.
Performance of Merida Bikes
Merida has been around for over 45 years and has seen lots of changes. Different styles and models and bikes have come and gone. However, the brand's core expertise remains the same, which is to create top-quality, high-performance bicycles for all types of riders. The company is also very confident in its abilities to create bikes that last long and go far beyond ISO requirements. That alone is enough to see that Merida's bikes are of great quality and perform well in most conditions.
Let's take the brand's aero bikes as an example. These models are considered to offer the best possible aerodynamics. However, if you can't get into the proper riding position, the wind-tunnel performance data will be pointless. But these bikes are designed with an excellent FLip Flip head, allowing for the optimal seating angle for comfort.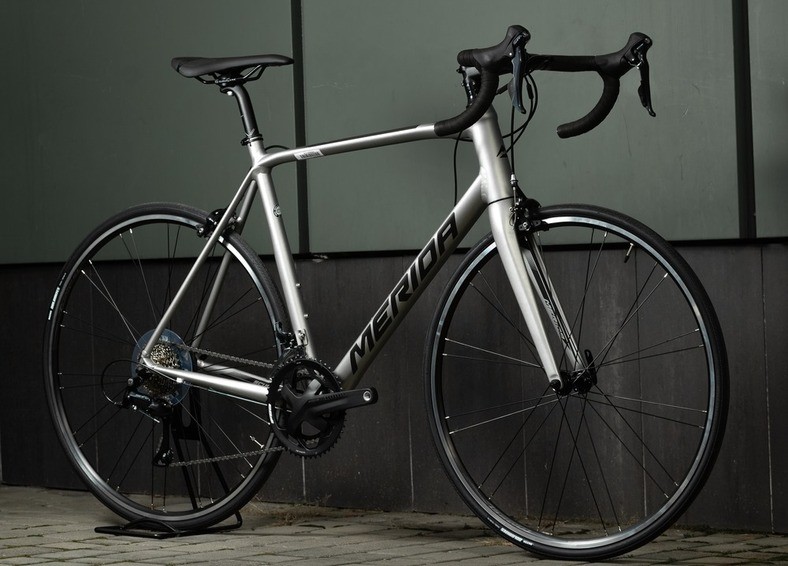 Merida Bike Categories
It could be said that the Merida bike range is very large, consisting of various models and styles for riders of all ages and skill levels. Let's have a look at the full list of current Merida bikes:
Mountain Bikes
Road Bikes
Triathlon Bikes
Fitness Bikes
Cyclocross Bikes
Gravel Bikes
Hybrid and Commuter Bikes
Youth and Kids Bikes
E-Bikes
Most Popular Merida Bikes
Mountain Bikes and Road Bikes are considered two of the most common Merida Bike categories. In each range, there are several great models that are loved by lots of riders. Now, let's have a closer look at some of the most popular Merida bikes:
Mountain Bikes: Merida Ninety Six RC XT
Road Bikes: Merida Reacto 4000
Triathlon Bikes: Merida Warp Tri Limited
Fitness Bikes: Merida Speeder 200
Cyclocross Bikes: Merida Mission CX 7000
Gravel Bikes: Merida Silex+ 6000
Hybrid and Commuter Bikes: Merida CrossWay 5000
Youth and Kids Bikes: Merida Matts J. 20 Disc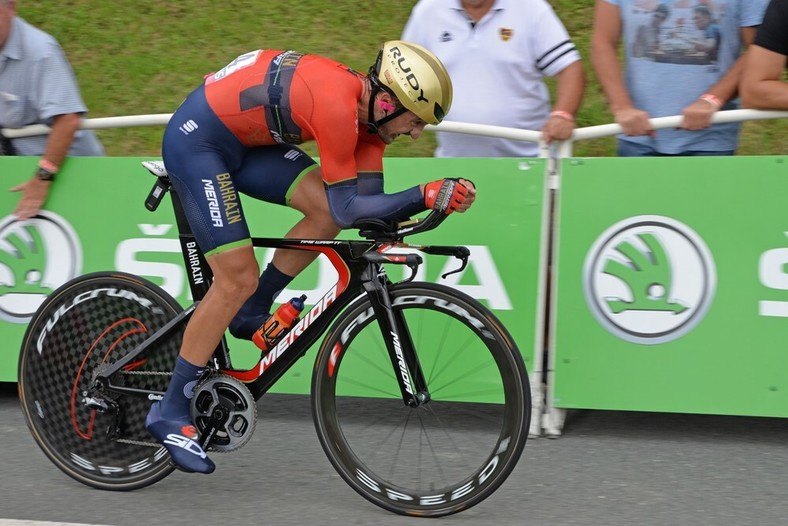 Merida Bike Price Range
Merida provides the market with a large number of bicycles in different disciplines. Each one comes at a different price. However, most of them are affordable. Of course, some high-end models have a higher price. However, they are really worth it. This is also one of the main reasons making Merida bikes preferred by various riders of all skills.
Now, let's take a look at the price range of some of the most popular Merida bicycles:
Mountain Bikes: %539 – $6,299
Road Bikes: $1,010 – $7,289
Triathlon Bikes: –
Fitness Bikes: $1,699
Cyclocross Bikes: $4,999
Gravel Bikes: $3,799
Hybrid and Commuter Bikes: $569 – $1,299
Youth and Kids Bikes: $449 – $949
Are Merida Bikes Any Good?
Generally speaking, Merida bikes are of good quality, even on their mid-range and low-end models. One of the best features about most Merida bicycles might be their modern frames that allow for added performance. The company's road bike range is considered relatively efficient and reactive, offering incredible riding quality.
Merida Vs. Cube
Wondering how Merida stacks up against Cube? Check out our article on the best bike brands to compare and contrast different bicycle manufacturers, and learn about the unique features of each bike brand.
Merida Bike Review
Merida has been in the business of developing and manufacturing bicycles for over 48 years. Even though lots of things have been changed over the years, the company still produces its bikes by hand. Founder Ike Tseng was very intent on enhancing the reputation and quality of "Made in Taiwan" bikes, and that spirit still remains the brand's main goal today.
With over 45 years of accumulated experience, this German-Taiwanese facility is the perfect combination of design and manufacturing capabilities, which greatly manifests itself in the quality and innovation of Merida's bikes.
Merida has been really busy for 2021 with a mass of new models as the company has launched its new 29-inch wheel. This is the newest version of the Merida Big Trail hardtail MTB. What's more, the latest 4th-generation Reacto aero road bicycle has also been updated to be much faster, more lightweight, and comfortable.
There's a lot of cool technologies integrated into Merida bikes, such as a multi-tool concealed under the saddle, cooling fins on disc brakes. And one of the most attractive things about Merida bikes is that every frame comes with a lifetime warranty.
In addition, Merida has gained certain popularity since the company has been sponsoring lots of athletes, such as José Antonio Hermida, the former World Cup cross country champion and world champion, and Mark Cavendish's Bahrain-McLaren team.
Pros
Integrated with various innovative technologies
Offer a large array of bike models and styles
Come at a fair price with most models
Provide incredible powerful frames for better performance
Cons
The front ends of several low-end models are a bit average
Cube Bike Review
Many years ago, Cube bikes brand had begun their business in a tiny furniture factory. Nevertheless, the company has since increased to become a huge manufacturing base that sells bicycles to more than 60 nations in the world. Even though Cube is not really popular in the United States, the brand is constantly growing.
Because trail bicycles are the first business since the founding of Cube, almost all models are particularly designed for trail riding in the early days. Since then, the company decided to focus on competition. This is also one of the main reasons why Cube bikes often appeared in Xo and Enduro competitions.
In addition, Cube has gone through and gotten some huge success from its inception. One of the greatest things to mention is that the brand has won some world champion races. Furthermore, most Cube bikes come at a fair price.
So, if you consider getting a Cube bike, it's best to learn both the advantages and disadvantages of their bikes. And here you can find those pros and cons:
Pros
Normally less expensive than several comparable bicycle brands
Provide some of the best racing bicycles in the industry
Offer some top-of-the-line electric bikes
Their bikes are equipped with lots of innovative technologies
Include various models used in different competitions each year
Cons
While very common in Europe, but not really popular in the US
If you're a fan of Cube Bikes and looking for a new option, you might want to check out Ridley Bikes. With a storied history dating back to 1990 and recognition as a leading international bike brand, Ridley offers a wide range of models to meet the needs of any rider. From classic road bikes to all-terrain models, Ridley is a versatile alternative to consider.
Merida Mountain Bikes

It could be said that the Merida mountain bike is one of the company's categories with the most bike models. There are 5 major types of MTB bicycles in this range, including XC/Marathon, Trail, All Mountain, Enduro, Sport and Leisure.
XC / Marathon
The Ninety-Six model is the most powerful one in this range. It is equipped with great features, becoming the new model for 2021 and the thrilling reincarnation of Merida's former World Cup champion XC and marathon bike.
The NINETY-SIX is packed with new properties that inherit the forward-looking racing genes of the old model and combine it with the preparedness and responsiveness of today's XC and marathon races.
In addition, it responds to the growing demand for light trail bikes that are able to climb and sprint in an XC race bicycle. At the same time, it has the ability of a trail bike. The powerful frame of 2021 is the ideal foundation for a fun, fast, and trail-loving full-suspension drive machine. Read our latest guide about best mountain bikes under $500.
If you are looking to improve your XC or marathon cycling performance, it's important to have an idea of how many miles you should ride daily. Check out this article on how many miles you should bike a day to determine the perfect mileage range for your goals. Remember, keeping track of your daily mileage can help you achieve your cycling goals faster and with greater ease.
Trail
The second model in this Mountain bike category is the trail bike. In fact, this range has been absent for a while. And after that absence, Merida is back with a bang. The company offers the new trail bike, which is a perfect combination of a modern trail bicycle geometry with sturdy 29-inch wheels and long-travel forks. These features provide riders with incredible cornering capability and ultimate comfort.
All Mountain
One Forty
Many of you might have heard about the One Forty bike, which is considered the most popular Merida's all-mountain bike. People usually call this 140mm trail model a bike with "excellent pedaling performance", a great suspension system, top fun handling, and a "fast-gliding" bike.
Besides, this model is equipped with an ultra-durable and active suspension platform. This, combined with the above excellent pedaling efficiency, makes the Merida One-Forty a perfect trail bicycle for those who spend days in the saddle as well as technical sessions on tough trails.
For all-mountain biking, you can choose from a variety of Trek and Specialized mountain bikes. Both brands offer terrific all-rounder models, including the Trek Fuel EX and Specialized Stumpjumper, that are designed to perform exceptionally on all types of terrain. Take a look at our comparative article on Trek vs Specialized mountain bikes to find out which one is better for you.
Enduro
One Sixty
Merida's test-winning enduro mountain bikes are a perfect combination between light frame construction and robust geometry. There are two options of trail and race-proven frames for you to choose from, aluminum and carbon. It also comes in various spec levels. Therefore, you can easily find a suitable model for your needs and budget, no matter if you are a skilled enduro racer or just a beginning rider.
Sport and Leisure
Big.Seven
This is a great alternative to the Merida Big. Nine 29er hardtail bikes. It will be a perfect choice for those who love bikes with smaller 650B wheels. It is equipped with the latest aluminum frame generation, creating a new, fresh appearance and more comfortable geometry. In addition, a higher head tube and shorter top tube provide a more upright riding position, improving your trail visibility.
If you're a parent stationed at Fort Hood, you'll want to take advantage of the Military Child and Youth Services (CYS) Parent Central services offered on base. From child care to youth programs, Parent Central provides guidance and resources for military families. Learn more about the services offered at CYS at Fort Hood and how to register your child for programs such as after-school care, youth sports, and summer camps.
Merida Road Bikes

Unlike Mountain Bikes, Merida Road Bike range includes three models, road race, road race aero, and road endurance.
Road Race
Scultura
The most outstanding name in this range should be the Scultura. It is one of the most lightweight racers equipped with state-of-the-art design and technologies, helping Team Bahrain McLaren win the World-Tour Championship. It is available in two different styles and geometries. The option of the disc or rim brakes is also not similar. These classic road bikes are perfect models combined with exceptional comfort, incredible acceleration and climbing capability. It is so powerful that the Cycling Plus magazine calls it "legendary racing gear".
Road Race Aero
Reacto
In the latest release of the Reacto version, the company has taken these top features and combined them with the newest trends and inventions to once again take it to peloton's #1 spot. The Merida Reacto is available in two levels, CF3 and CF5, and both frame levels share the same incredible geometry that has been proven in races.
Road Endurance
Scultura Endurance
What you will feel when riding the Merida Scultura Endurance bike is the ultimate comfort. This is because of the construction of wide tires that makes it much more squishy, even on the most pothole-prone country roads. In addition, the long head tube design allows for a more relaxed riding position, reducing fatigue when riding for a long time.
The Merida Scultura Endurance model is the perfect option for those who prefer leisure riding styles and want to enjoy many hours in the seat while feeling relaxed and comfy on the bicycle.
When it comes to road endurance, Merida Bikes is a great option to consider. They have a wide range of models that cater to different types of riders, from beginners to experts. You can check out their sizing chart at our website to ensure you get the right fit for your height and build. – Hood MWR
Merida Triathlon Bikes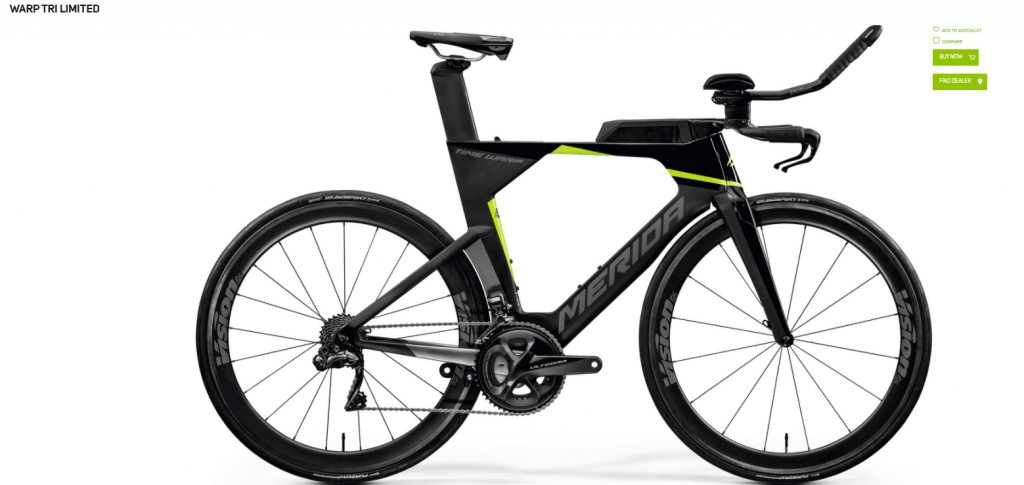 This is considered the most lightweight, fastest, and sturdiest time trial bike that Merida has ever created. However, it might take a number of CFD runs and wind tunnel sessions to make the TIME-WARP one of the most aerodynamic bicycles all over the world.
Having said that, besides being incredibly efficient at chasing the clock, Merida wanted to develop a model that would not only work perfectly for the UCI World-Tour team but also for all of their triathletes.
Merida Fitness Bikes

The very first experience you will get with the Merida Speeder fitness bike is light and fast. This is because it shares the same genes with the company's road bike category. The geometry is typically designed to offer extended reach for increased stability. At the same time, it still provides the rider with a more upright and relaxed riding position.
It comes in a sporty but comfortable, inspired styling by the combination with flat handlebars for enhanced control and powerful disc brakes make Speeder perfect for fitness rides or commuting. Higher ground clearance and wider tires accentuate the more comfort factor but also give Speeder more grip.
Merida Cyclocross Bikes

Even though Merida cyclocross bikes are designed for racing, they are no less at home as a speed bike for commuting or a winter training bicycle. The Merida Mission CX is a perfect combination of purebred racing genes with a long list of functions, making it a versatile and refined everyday bike.
The Merida Mission CX provides not only a modern frame construction but also the latest geometry with lots of toe and tire clearance and the consolidation of the latest standards. Besides, the cables are routed internally and include fender holders with the aim of practicality.
Merida Gravel Bikes

There is always a specific beauty in just riding around without watching the time, going anywhere that you love. And the award-winning Merida Silex is just a perfect one for those kinds of rides. It is also considered one of the most versatile and comfy road bicycles ever.
It is equipped with a modern mountain bike-inspired geometry, short stem, long head, and top tubes. All of these features provide the rider with excellent agile and confident-inspiring handling.
In 2020, Merida launched a new version of the Silex bike with "more stable" 650B wheels as an alternative to its classic model. And this new bike not only impressed the press but was also granted the Design & Innovation Award. In addition, it was so popular and great that Road.cc calls it 'a nimble, agile and fun mountain bike-inspired gravel bike'.
Merida Hybrid and Commuter Bikes

If you want to get enjoyment, comfort, and all-round functionality, Merida trekking and city bikes will be exactly what you are looking for. These excellent quality commuter bikes to work, fitness training, and leisure rides on different trails or through forests.
They are made from top-quality, light aluminum frames. Since they are designed for trekking and city riding purposes, these bikes are capable of mounting fenders, brackets, and kickstands. The CROSSWAY series is the ideal option for daily rides. In addition, they are available in a low step-through frame version to meet different riders' needs.
Merida Youth and Kids Bikes
Merida also produces performance kids bikes with components carefully adjusted to their requirements. The Merida youth and kids bike category includes training bikes (training wheels are included) 24-inch wheel mountain bike models up to 26-inch equipped with MATTS J. CHAMPION for 'young' riders. Regardless of the model you choose, it is a great way to start your family adventure together.
Merida Electric Bikes

Merida currently offers three major types of electric bikes, including e-mountain, e-trekking and e-city, and e-road bikes.
E-Mountain
One of the best things about Merida electric mountain bikes, or eBIG.NINE models, in particular, are agility, performance, and comfort, even when it is designed with a little bit smaller 650B wheels. It is simply an ideal symbiosis of a proficient off-road bike and dependable electric bike around town.
Besides, you can choose the eBIG.SEVEN models with two available versions, either non-equipped or fully equipped, with two different options of Shimano STePS motor.
E-Trekking and E-City
One of the most powerful models in the Merida E-trekking and E-City range is the 2021 eSPRESSO. This model is dominated by an interesting array of power and upgrades because of the new brand internal 630 Wh battery. In addition, it is available as another option for riders who prefer sporty styles.
There are different unique features that make the eSPRESSO outstanding over the other electric bikes on the market. They are the innovative in-tube battery design, the ultra-comfortable and purposely geometry, and the perfect incorporation of the entire range of Shimano's robust STePS motor groupsets.
E-Road
If you have always been looking for a great alternative for off-road riding, or you just love to enjoy exploring unknown roads, then the Merida eSILEX bike will be an ideal assisted bicycle for you. Whenever your cruise needs some electronic engine support, the rear hub MAHLE system with the built-in battery will provide you with a neutral level of assistance.
Just similar to the unsupported SILEX bike, the eSILEX model is available in two options of wheels, the faster-rolling 700c or stiffer 650B setups. However, both versions are equipped with off-road/gravel tires for added grip. What's more, Merida offers a lot of fixing points on the frame and fork, making the eSILEX an incredible adventure bike without any issue.
Conclusion
Merida's category of bicycles is extensive, including a lot of models and styles ranging from mountain to road biking or anything in between. In addition, their bikes come at different price ranges, making them ideal for anyone even when they don't have big budgets.