Even though Yeti Cycles is just a small bike company, it is considered one of the best bicycle companies with innovative technology. The brand is best known for having been devoting all their resources to produce prize-winning mountain bikes since 1985.
Based in Golden, Colorado, Yeti Cycles is a manufacturer of mountain bikes with a relatively small product line but a large fan base. The company created a really magnificent history of racing. For example, some of the best mountain biking cyclists won titles at the Yetis, including John Tomac, Missy Giove, and Juli Furtado.
The philosophy of bicycle manufacturing of Yeti is premium components, high-end carbon fiber frames, superior suspension, advanced design, and proprietary technologies. There will be a lot of interesting things about Yeti Cycles that you will discover in this article. Let's delve into it.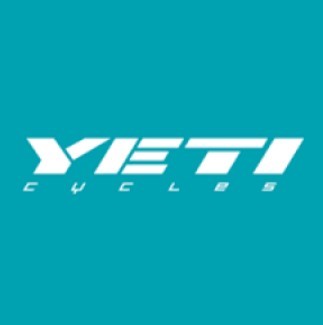 Part of Best Bike Brands.
Overview Of Yeti Cycles Company
While the Yeti bikes of 2021 are extremely popular and have achieved lots of success, among not only general riders but also professional cyclists, they have gone through a history full of uncertainties rather tumultuous. Let's have a look at the Yeti Cycles' history.
History Of Yeti Cycles Company
John Parker established Yeti Cycles in 1985, at a time when every person was going crazily about mountain bikes in the United States. After working for the Hollywood film industry as a welder for several years, John Parker decided to found Yeti. The Yeti Cycles' founder really loved riding and decided to make the most of his bicycle knowledge to design and manufacture innovative bikes.
Around the time of the first MTB championship being held in Durango, Colorado, in 1990, Yeti Cycles determined to move their headquarters to Durango so that they could be closer to the action.
It was until the late 1990s and early 2000s, this was followed by the Yeti Cycles' golden years. The bike company designed and tested a lot of different designs. However, there were only three models that they were widely known for, including FRO (For Racing Only), Lawwill DH-9, and ARC. During this time, the ownership of Yeti Cycles was changed a few times as follows:
In 1995, Schwinn acquired Yeti Cycles to try to expand the company's production
In 1999, Volant, a ski corporation, bought Yeti from Schwinn
Eventually, in 2001, Yeti was acquired by a small group of previous employees working for Steve Hoogendoorn and Chris Conry. And they started to rebuild the company and brand.
Steve Hoogendoorn and Chris Conry still own Yeti Cycles in 2021. Steeve is currently the Vice President, while Chris is the President of Yeti.
The founders continue to develop and apply innovative mountain biking technologies into their models, like the advanced Switch Infinity suspension. Besides, the company works with several excellent athletes in sports.
Where Are Yeti Bikes Made?
Yeti Cycles is an American bike brand that is located and also manufactured in Golden, Colorado, the United States.
The Technologies Of Yeti Bikes
Over the years, Yeti has built their brand as one of the best bike companies producing mountain bikes in the world. The company has experimented with a lot of new technologies, leading to a wide range of revolutionary technologies to apply to their bikes. Some of them have really changed mountain bike riding and racing forever.
Among various groundbreaking technologies, the TURQ & C/C/Series Carbon Frames are considered the most important ones. They are exceptionally lightweight while incredibly durable.
Yeti uses carbon fiber to produce all of their bike models as the company is trying to create bikes that are lightweight and durable to be ready for any race. Their purpose is to make the frame the standard for racing and competition. In particular, Yeti invented two different types of carbon frames, including TURQ and C/Series, that changed the game.
TURQ is the high-end, ultra-lightweight material that Yeti uses to manufacture their premium bike ranges. This kind of material features an excellent balance between compliance and rigidity. This technology achieved this success after extensive testing carried out by world champion MTB racers.
C/Series, on the other hand, is a little bit more heavyweight than TURQ, but it is more affordable. This material is commonly used in mid-range types of Yeti bikes. C/Series frames weigh around 225 grams heavier each frame on average than TURQ frames.
In fact, these two types of frames are not really different, except for weight. When it comes to durability and rigidity, both are relatively the same. Hence, you can experience superb riding performance on all ranges of Yeti mountain bikes.
Performance Of Yeti Mountain Bikes
The proprietary Switch Infinity suspension system is considered one of the most innovative designs of Yeti. Currently, all Yeti's mountain bikes are equipped with this amazing feature. The best thing about this system is allowing the main suspension to shift its position compared to the bike frame instead of remaining in the same position as almost all other bicycles do.
You will feel the efficient, vibration-free pedaling experience thanks to the anti-squat early in the travel fork that the Switch Infinity offers. However, when going downhill fast, the anti-squat will quickly lower to give you more support for the middle stroke and create a bottomless and plush feeling.
Yeti Bike Categories
Yeti Cycles plays a vital role in shaping the mountain biking industry. So, it can't help but mention their mountain bikes. But they also offer different types of MTB bicycles. Take a look at the current Yeti bike categories:
Mountain Bikes
Hardtail
Full-suspension Race
Full-suspension Rip
Most Popular Yeti Bikes
Just like any other bike brand, there are various models in a bike range, but just one or a few bikes are popular among riders. Here you will find the most popular Yeti bikes in each category.
Hardtail Rip Bikes: Yeti ARC
Full-suspension Race Bikes: Yeti SB 115
Full-suspension Rip Bikes: Yeti SB 130
Yeti Bike Price Range
You might know that Yeti bikes are affordable when compared to their several high-end counterparts. However, that doesn't mean their bicycles are not quality. In contrast, their mountain bikes are considered one of the best models among various competitors. So, let's see the price range of some of the most popular Yeti bikes.
Hardtail Rip Bikes: $1,900.00 – $9,900.00
Full-suspension Race Bikes: $3,399.00 – $8,699.00
Full-suspension Rip Bikes: $3,499.00 – $8,799.00
In general, Yeti bikes are neither too expensive nor cheap. The company offers different models, affordable mountain bikes, at a price that is true to its value.
Are Yeti Bikes Any Good?
I have to say that Yeti offers very good-quality bikes on the market. Typically, their high-end carbon fiber bicycles will provide you with a top-notch riding experience. They are equipped with several excellent components to ensure durability and stiffness. Their high-end models are so expensive that not all people can buy them. Of course, they are definitely worth the price. Besides, you can get a chance to experience the great feeling with more affordable mid-range bikes from Yeti.
Yeti Vs. Specialized
Yeti Bike Review
Yeti is best known for mountain bikes. Among their different types and models, the SB130 is considered the greatest mid-travel trail one. If you are interested in exploring new terrains of different conditions, this is your choice. Let's see the advantages and disadvantages of owning a Yeti SB130.
Pros
Provide riders with excellent ventured riding position
Pedal up hills more easily with the long reach design
Perfect for climbing thanks to excellent anti-squat abilities
The tilt angle of the steering tube offers stability at a higher speed
Perform well on rocky, rough terrains
Can pick a build that suitable for your budget and needs
Cons
The rear tire clearance is tight
Specialized Bike Review
Specialized bikes is a famous bike brand that provides premium bike lineups. This makes it may not be popular and suitable for all riders, especially those who don't have good financial conditions or tight budgets. Having said that, the company also makes a wide array of various models for all riding styles, ages, and tastes.
Like Yeti, Specialized seems to be widely known for their mountain bikes. The difference between these two brand's mountain bikes is that Specialized provides more models that are suitable for various purposes. It could be relaxed riding, racing for high speeds, or even push your limits to the toughest trail. You can see some of the best pros and also weak points of Specialized bikes as follows:
Pros
Offer excellent components even if it is an entry-level model
Best widely known for great mountain bikes
Incredible suspension forks for an exceptionally smooth riding experience
Cons
The Gripton tires seem to be a little bit sticky
Yeti Mountain Bike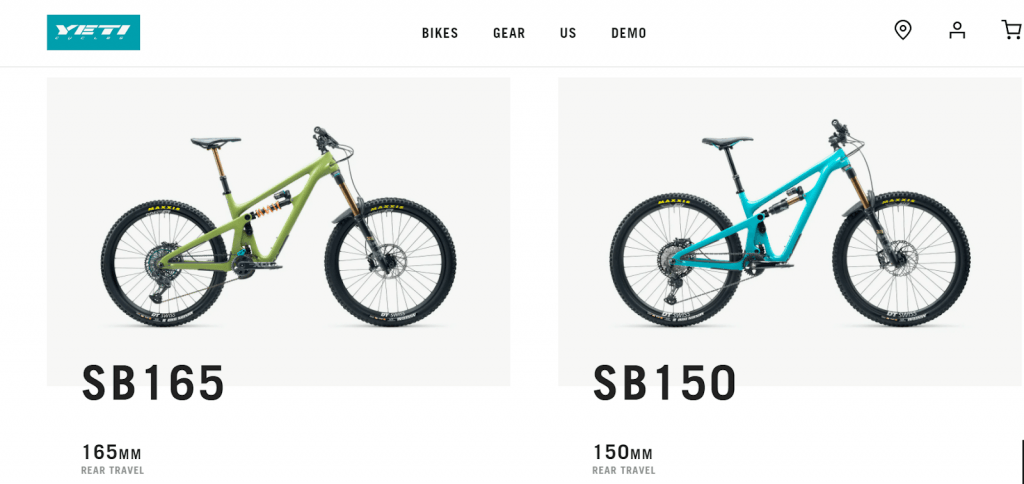 Currently, Yeti provides the market with six mountain bike models. Therefore, you can have wider options to pick a bike that is suitable to your terrain, riding style, and budget. Even though Yeti did produce cyclocross bikes in the past, they also don't manufacture gravel or road bikes. The only type of bike that Yeti is offering now is good-quality mountain bikes. This is because Yeti is just a small bike company, and they choose to focus on a small niche market and follow their only passion – mountain bikes.
Yeti's full-suspension bikes are marked "SB", standing for superbike, and followed by a number that shows the rear travel in millimeters. Full-suspension MTB from Yeti is also like almost all other bikes. For instance, if you love to ride on flat and less technical terrains or are keen on climbing and pedaling effectiveness, models with short travel will be a perfect option for you. Longer travel bikes, on the other hand, will attract riders who love downhill speeds.
Yeti Full-suspension Mountain Bikes
SB115
Wheel size: 29"
Fork Travel: 130mm
Rear Travel: 115mm
The SB115 bike is considered an excellent descendant of the revolutionary SB100 model. In the previous model, Yeti tried to demonstrate the capabilities of a 100mm travel of a bike. However, with the company's increasingly progressive shape (for the XC), it became part of the "downstream", a genre created by cyclists to bring up to date between trail bicycles and cross-country racing ones. The SB115 model is equipped with very different suspension linkage, forks, and other shock absorbers for increased travel.
The new SB115 full-suspension MTB bike is more of a trail road bike than an XC bike. However, it still has some great features of the old SB 100 model, such as the lightweight frame and efficient dynamic suspension. If you are looking for a bike to get fun on rough roads while still needing much-needed pedaling and climbing efficiency, this model is just a good one to opt for.
SB130
Wheel size: 29"
Fork Travel: 150mm
Rear Travel: 130mm
A great mid-travel trail model from Yeti is the SB130 bike. This bicycle is typically manufactured to closely fit the cross-country-focused SB115 and enduro-leaning SB150 models. The perfect combination of 150mm of fork travel and 130mm of rear travel brings a great riding experience. You will feel both excellent downhill ability and pedaling efficiency.
If you just want to invest in one bike while still love to explore different types of terrains, the SB130 will be a perfect choice. It is responsive and effective enough to let you have fun on smooth roads while being powerful enough so that you can push your limits on more technical downhill terrains.
SB140
Wheel size: 27.5"
Fork Travel: 160mm
Rear Travel: 140mm
The SB140 model is completely designed for shredding. Of course, it can be used for racing; however, races are not everything. The major purpose of the full-suspension SB140 is to optimize fun on roads rather than speed. You can easily maneuver the SB140 not only on the ground but also in the air. This is because of the smaller wheels of 27.5 inches and the right amount of travel.
If you are a playful rider, this SB140 is the best choice for you. Any cyclists who are not focused on speed and more interested in a bike that is agile and capable of allowing them to ride and enhance trail features and get lots of fun on the road will benefit a lot from this model.
SB150
Wheel size: 29"
Fork Travel: 170mm
Rear Travel: 150mm
The SB150 is considered one of Yeti's best enduro race models. The company is so proud of and confident about this bike that the factory race team rode this bike in the Enduro World Series. And the truth is that this model has racked up multiple Enduro World Series wins under Richie Rude, the former world champion, since its release.
Yeti riders and Rude dominated national racetracks with the SB150. It allows you to release the brakes and pedal downhill at high speeds thanks to the 64.5 degrees of slack and 170mm fork.
When riding the SB150, you don't need to worry about other problems, except for concentrating on beating the clock. This is because the model is designed with a slack top tube, long reach, and great travel. This perfect combination maintains the bike stable even in the most rugged terrain.
Suppose you want to go downhill as quickly as possible on an extremely stable and confident bike, attack super technical and steep trails, or want to compete in local enduro races. In that case, Yeti SB150 will definitely be an ultimate option.
SB165
Wheel size: 27.5"
Fork Travel: 180mm
Rear Travel: 165mm
The best heavy-duty freeride model from Yeti Cycles should be the SB165. More than just a race, this model is very popular among riders who want to push their limits to the steepest trails and scariest locations with this model.
This bike is perfect for jumping over gaps in canyons, flying from giant 50-foot drops, and pedaling down vertical rock faces that would otherwise be impossible to go by foot. Most importantly, this bike is designed with a lot of premium features to help you ride confidently on high terrains. Such great properties include the 180mm extra-large fork, a coil shock, and 63.5-degree super-twisted head tube.
The SB165 is roughly equivalent to a downhill bike while still allowing you to pedal uphill quite easily. However, those who choose this model are probably not too keen on climbing. All they need might be a sledgehammer in order to smash any obstacle in front of them.
Yeti Hardtail Mountain Bikes
ARC
Wheel size: 29"
Fork Travel: 130mm
Rear Travel: Hardtail
The ARC used to be the best Yeti's cross-country hardtail mountain bike. It is particularly designed with a fork of around 100mm travel with the fast and lightweight intention for racing. However, this model has been redesigned for the 2021 version and is now back as a more trail hardtail bike.
It still remains the light carbon frame of the old model, but the fork is now designed with a travel of about 130mm. The top tube is engineered around 67 degrees slack out, providing better stability so that you can go downhill better than the conventional cross-country hardtail model. Besides, the straight and short saddle offers the perfect fit for the longest dropper. This way, you will get maximum clearance when going downhills.
This new ARC model is great for any rider who is not ready to take a jump with the full-suspension models from Yeti. It is also a good addition to backcountry adventures or anyone who prefers storage capacity, simplicity, and reliability.
Conclusion
Yeti Cycles has been around for over 35 years, and in all that time, the company has remained true to their original mission – to create great bikes worthy for racing that they themselves will also ride.
Some people may say that Yeti is a low-priced boutique bike brand. This is partly true, but the fact is that Yeti played an important role in shaping the mountain biking industry. This is the reason why the company remains one of the most highly appreciated and regarded names in the mountain biking world.