For more than one hundred years, BH Bikes has been a synonym of bikes, cycling, sportsmanship, and self-development. The brand is not only popular among adult riders, but a lot of kids have also tried their hands at HB Bikes for their first time learning to pedal. What's more, many legendary riders have been created on many of these BH bicycles.
Key Takeaway
BH Bikes has been around for more than 100 years, that's a looong time!
They make really good bikes for all types of riders, from kids to grown-ups who are pros.
They have lots of different types of bikes like ones for the road, mountains, and ones that are powered by batteries.
BH Bikes likes to try new things and make bikes that are super cool and work really well.
They have a bunch of smart people who design the bikes and make them really fun to ride.
BH Bikes cares about the earth and uses materials that are good for the planet when they make their bikes.
BH Bikes is everywhere, you can find their bikes in more than 60 countries around the world.
Sometimes the famous bike riders like to use BH Bikes, which is pretty cool.
If you get a BH Bike, you can pick out cool stuff to make it just the way you like it.
BH Bikes is awesome because they make really great bikes that people love to ride all around the world!
Overview Of BH Bike Company
History Of BH Bike Company
The journey of BH Bikes (Beistegui Hermanos) in the cycling industry started out in Eibar (Gipuzkoa, Spain), a city of arms fabricators, in 1909. The company was the result of the mastermind and energetic spirit of three brothers: Juan, Domingo, and Cosme Beistegui Albistegui.
At first, BH Bikes was established as an arms manufacturer. However, it took a 180-degree turn after World War I and aimed to provide the people of Eibar with an economical, comfortable, and fast means of transportation. As a result, BH Bikes offered incredibly lightweight, nimble, and reliable bikes.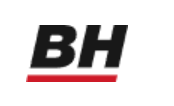 And this is also how one of today's cycling icons and one of the most integrated and successful bike brands were founded. Since that time, thanks to the advancements in technology and adherence to its commitment to sports, BH Bikes has achieved a lot of sporting achievements and contributed a number of initiatives to the world of bike riding.
By 1935, BH Bikes was firmly established in the cycling scene in Spain. In addition, the company owned one of the best riders in its ranks, including the Belgian Gustave Deloor(1913 – 2002), who took the first two tournaments of the Vuelta a España in 1935 and 1936. So far, BH Bikes has triumphed 7 Vueltas a España, and the last achievement was with Alvaro Pino in 1986. Moreover, the Zor-BH also topped the team leaderboard in that edition.
In 1987, Fede Etxabe won another historical victory when he won the legendary Alpe d'Huez stage of the Tour de France and became the first Spanish rider to enter one of the 21 races. In the recent past, BH Bikes has been the supplier of some bike riding teams, such as AG2R, Liberty Seguros, etc.
Along with its success in the sports field, BH Bikes also developed and expanded the scope of its activity.
In 1959, BH Bikes moved to a larger and more advanced factory in Vitoria. From there, the company has developed high-quality bikes and components for all bike riding disciplines, including mountain, all-terrain, road, electric bikes, and even elliptical and fitness bikes.
From that time, BH Bikes has also developed some of the most cutting-edge technologies, such as the Lynx double suspension for mountain bikes, the Ultralight frames, the Global Concept, and the NEO range. These technological innovations have allowed the company to continue to make more progress and more advanced of its times and provide smart solutions to the rising needs of cycling enthusiasts.
A decade later, the Beistegui family are still at the top of the BH Bikes and has continued to keep the company's essence that stays true to the core values on which it was established: research and development in terms of technology, innovation, social and environmental responsibility, dependability, and reliability. And most of all, the brand's passion for bikes.
Where Are BH Bikes Made?
BH Bikes is located in Vitoria-Gasteiz, capital of the Basque Country, Spain. The brand's major producing plant is in Vitoria, which produces not only bike frames but also other components, such as handlebars and handlebars. Currently, BH Bikes has two production and assembly facilities; one is in its hometime Vitoria and another one in Águeda, Portugal.
The Technologies Of HB Road Bikes
As you might know, BH Bikes is relatively famous for creating and applying cutting-edge technologies to their bikes and other components. Below are some of the most famous, innovative technologies of BH road bicycles.
Aerodynamics And Lightness
The goal in developing the new Aerolight road bike was very clear: to create a bike frame with perfect aerodynamic lines while keeping overall low weight and high rigidity, which are also the basic pillars of a competition bicycle.
The company has optimized the carbon laminate to the max and has also researched the width of every single point to reach the best relationship between sturdiness and weight possible. What's more, the new frame is made to be from internal detects and to withstand the best possible compression, thanks to the use of the Hollow Core Internal Molding construction engineering. Less material was used means that the frame is more lightweight, but it doesn't mean that it delivers less performance.
And the result is an ultra-lightweight aero line frame weighing only around 950 grams.
Air Bow Fork
In fact, the outstanding shape of the BH Aerolight suspension fork is part of the Air Bow idea. It has enhanced the bicycle's overall aerodynamics and is also used in the rear seats.
The company has increased the internal room between the fork and the wheel to the maximum, allowing for the air to flow between these two parts more easily.
As a result, the new BH Aerolight road bike has decreased drag by 15.9%, meaning 5W savings when you are riding at high speeds.
What's more, the curved design helps disperse shocks and vibrations caused by bumpy roads or asphalt. Thus, it allows for better control and more ultimate comfort without compromising performance.
Kamm Tail
The contours of its tubes and frame take the Kamm Tail shapes that were used before and are now utilized in all possible positions on the bicycle. It is to give every single tube a section shaped that looks like a drop cut at the end, which is considered the best possible solution to reach the maximum aerodynamic efficiency.
Total Integration
The new handlebar and steering are completely incorporated into a constant line block with the headtube. Inside, there is wholly internal cabling, contributing to increased aesthetics and aerodynamics.
The built-in line is also contemplated in the integrated closure and the seat post, offering sturdiness and enhancing the aerodynamic look. There is no shortage of details like the closing of the wheels with a lever that is entirely concealed. And, of course, that is tool-free.
Easy-use Quick Levers
All Bh road bike frames combine 12mm thru-axle fasteners featuring an easy-to-use and fully hidden "Quick Lever". More importantly, you will not need any tool to manipulate them.
Upgrade Kits
The Aerolight comes in a wide range of accessories, flawlessly matching the shapes of the frame and keeping its aerodynamic appearance and efficiency. In addition, the company has designed a hydration system including a bottle and a particular bottle holder. This design brings lots of advantages to the bike's airflow and is completed by the Aerolight Toolbox.
Moreover, the company integrates a rear position light into the seat post for the importance of road safety.
Looking for the perfect road bike size to fit your height? Check out our road bike size charts to ensure a comfortable and efficient ride. We also have a list of the 59 best bike brands of 2022, including top road bike brands such as Cipollini, Bianchi, Ridley, Cinelli, Liv, and Factor Bikes.
Performance Of BH Road Bikes
Bh Bikes has always adhered to one rule: making road bikes more lightweight, resistant, and nimble. Bicycles prioritize accurate changes in cadence and explosiveness with a high level of sturdiness, optimizing the rider's force and turning their energy and effort while riding into speed. These bicycles are the ultimate expression of the company's ancient manufacturing philosophy applied to competition cycling.
History is evolving great riders, such as Álvaro Pino, Alberto Contador, Joseba Beloki, Lale Cubino, and Roberto Heras, and more recently, Sylvain Chavanel, Thomas Voeckler, and Warren Barguil. There is always a perfect road bicycle for you when it comes to competition carbon cycles and innovative aluminum models.
Generally speaking, BH road bikes are not only lightweight, aerodynamic but also offer the highest possible level of an astonishing appearance and integration. The BH Aerolight road bike will be the only bike you need to cope with any situation on the road.
Their gravel road bicycles are also ideal companions since they provide the rider with both the safety and confidence needed to traverse long-distance rides on the most mixed terrains, from roads to forest trails or anywhere you can enjoy your gravel riding.
BH Bike Categories
Before the Spanish Civil War, BH Bikes (Beistegui Hermanos) also produced firearms, especially replicas of the Ruby and Mauser C96 pistols. However, the company is currently providing the world of cycling with a wide variety of bikes. BH Bikes categories consist of the most popular types of bikes, from mountain to road and hybrid and city bikes. Moreover, the company offers diverse electric mountain bikes and even bicycles for younger riders.
Let's take a closer look at the current bike ranges that BH Bikes has to offer:
Consider exploring the full brand overview of Cinelli bikes. As a vintage Italian bicycle manufacturer, Cinelli offers several collections of high-quality road bikes, urban bikes, and gravel bikes. Discover the relationship between fashion and cycling in their distinctive handlebar tape and iconic frames. Read more at Hood MWR's Cinelli Bikes Brand Brief Overview.
Mountain Bikes
Cross-Country
Trail/Enduro
Mountain Bike Sport
Road Bikes
Performance
Gravel
Cyclocross
Hybrid and City Bikes
Fitness/Urban
Kids Bikes
Make sure to choose the right bike size for your child with the help of our bike size chart designed for kids. The chart will help you to determine what size of bike is suitable for your child's height, weight, and age. With the right bike size, your child will feel comfortable and confident while riding.
Electric Bikes
Electric Mountain Bikes
Hybrid and Urban Electric Bikes
Road Electric Bikes
Most Popular BH Bikes
It is true that BH Bikes ranges are very diverse. Each category includes many other types of bikes to meet different riding styles and budgets. Below is the list of the most popular BH bikes available to buy right now:
Mountain Bikes: BH Lynx 5 Carbon 7.0
Road Bikes: BH Aerolight 7.5
Hybrid and City Bikes: BH Oxford Lite
Kids Bikes: BH Expert Junior 26'' Pro
Electric Bikes: BH Atomx Carbon Lynx 5.5 Pro
BH Bike Price Range
BH Bikes offers a wide range of models, meaning that their bike price range is also varied. It depends on the build, frame materials, integrated technologies, and components. This way, you will have more choices to get a bike that meets most of your requirements. Here is the BH bike price range for your reference:
Mountain Bikes: $529 – $9,765
Road Bikes: $1,882 – $14,119
Hybrid and City Bikes: $647 – $2,000
Kids Bikes: $282 – $882
Electric Bikes: $2,412 – $10,589
Are BH Bikes Any Good?
Bh Bikes produces some really great carbon frames and other high-end components for the world of cycling. And, of course, their bikes are also great, thanks to these excellent parts. For example, BH road bikes are super lightweight, aerodynamic, fast, and high-performance. Speed, stability, agility, stiffness, and great appearances are also major features that you will find on any type of BH bike.
BH Vs. Trek
BH Bike Review
There is one principle when designing bikes at BH Bikes, which is creating models with great rigidity, light weight, fast speed, stability, and nimbleness. These characteristics are applied in all BH bikes from all disciplines, from mountain to road and hybrid and city bikes.
In addition, BH Bikes always prioritizes exact changes in explosivity and cadence with the highest level of stiffness when manufacturing their bicycles. This is to optimize the power of riders and then turn their strength and effort during cycling into speed.
For example, you will find that all BH road performance bikes feature lightweight and an aerodynamic appearance. What's more, they are typically designed to achieve the highest level of integration and an elegant look.
All in all, BH bikes are light, fast, nimble, and stable on most types of terrains. They are also equipped with upgraded, good-quality components, delivering greater performance, riding experience, and better value for money.
Pros
Lightweight and durable frames applied to all models
Come in a wide range of bikes in all disciplines
The price points offered is really worth it
Equipped with modern technologies and good components
Cons
Some models might deliver a firm ride feeling
Trek Bike Review
It is true that both BH Bikes and Trek have made their own mark in the world of cycling as high-end bike brands. As you can see, Trek bicycles are a perfect combination of state-of-the-art technologies and great components and parts. This, as a result, has created great bikes in terms of appearance and performance. Trek bicycles are relatively popular among riders all over the world for delivering unforgettable riding experiences on various types of terrains.
Particularly, all the current Trek bikes are specially made with durability and practicality in mind, which are also the two key elements in the manufacturing philosophy of the brand. Another great thing about Trek bikes is that they are intentionally designed with lots of attention to the environment. Thus, increasing their bike values and Trek's eco-friendly bicycles are sure to make you feel worth it.
Pros
Has built a great following of loyal fans
Offer a wide range of bicycles in different disciplines
Continuous innovation to enhance cycling performance
Provide the market with eco-friendly, high-end bikes
Fitted with good components for the best possible performance
Cons
Come at a high cost, yet actually worth every penny
If you are debating whether to choose between Trek vs Specialized mountain bikes and can't seem to decide, check out our comprehensive comparison guide to help you determine which is better for your riding style and preferences. From frame materials to suspension systems, we break down everything you need to know before making a final decision.
BH Mountain Bikes

Cross-Country Bikes
Ultimate
With a very long history of World Cup tournaments, the new BH Ultimate fast mountain bike is constructed out of the most lightweight MTB frame in the brand's history. In particular, the frame weighs only 840 grams.
During the production of its carbon frame, the company has used the Toray T1100G, the best fiber ever seen, to reach a record weight of 840 grams. More importantly, it didn't compromise the sturdiness at any point in the bike frame. The meticulous "layup" design in the seat tube and seatstay also enhances the capability of filtering shocks and vibrations on roads.
The BH Ultimate's geometry is a perfect combination of safe driving and racing feel, making it the reference in this segment. In addition, the 420mm, super-compact chainstays deliver incredible agility and lightning-fast acceleration.
It is the flawless blend of increased reactivity and downward stability. What's more, the enhanced reach and 68-degree steering angle help elevate in hilly areas, descents, and the most demanding terrains.
Trail/Enduro Bikes
Resistant and lightweight are the two key features of every BH trail/enduro bike. In addition, they are integrated with the great Split Pivot system. Your new enduro bikes are awaiting you to discover the most fun side of mountain cycling. BH enduro/trail mountain bikes are a perfect trail weapon for reliable climbs and unexpected downhills.
Lynx 5 Carbon 7.0
The HB Lynx 5 Carbon 7.0 is one of the most popular models in this discipline. It is equipped with 130mm of suspension travel, making it a nimble and fast trail bike with high pedaling performance. What's more, the Split Pivot suspension system with floating shock absorbers makes every movement for Trail and Aggressive Trail use more perfectly.
As you might know, the BH Lynx range consists of two LT-Long travel bikes in its aluminum and carbon category. Moreover, they are fitted with 150mm of front suspension fork travel for cyclists who are looking for an aggressive trail ride.
In size M, the Lynx 5 Carbon 7.0 weighs around 2,200 grams. It is constructed out of the Ballistic Carbon Layup carbon fibers, incorporating Toray T1100 and T800, high modulus fibers. It is highly resistant and typically developed to resist harsh situations when going downhill.
In addition, the connecting rod is built from high modulus pressed carbon for optimal lightness and force. The aluminum range, on the other hand, is constructed out of triple-thickness 6061 aluminum to ensure the required stiffness and lightness.
If you're searching for an outstanding trail and enduro bike, you might want to check out Vitus Bikes. They offer an extensive range of well-crafted and affordable trail bikes with updated geometry designs. Opt for their 29-inch wheel models to roll over obstacles smoothly. Check out Vitus Bikes full brand overview on Hood MWR for more information.
Sport Bikes
Expert 5.5
If you are searching for a technical XC mountain bike, then BH sport MTB bikes are a great option to consider. They are particularly built to be fast and effective on descents and every pedaling.
The Expert 5.5 model is among the most popular mountain bikes in the BH sport MTB bicycle range. It features a longer top tube, short chainstays, and thrown head angle. Thus, this model is ideal for a technical XC on the downhills. Moreover, it is very high-performance and fast on the trails. Constructed out of lightweight 6061 aluminum, the bike frame weighs only around 1,600 grams while still maintaining stiffness.
The company applied the hydroforming technology to this model, allowing for a more attractive frame with high load factors and lightweight using aluminum 6061. In general, the BH Expert frame is a flawless combination of added stiffness in its lower region and a higher level of flexibility and comfort in the top tubes.
BH Road Bikes

Competition Bikes
Aerolight
Many of you, as an enthusiast cyclist, might have heard about the BH Aerolight road bike. This is considered one of the best ultimate road bicycles, not only in the BH road bike range but also in the road cycling industry.
This model is the perfect combination of lightness, aerodynamics, and incorporation at the highest level and breathtaking aesthetics. A bicycle that blends the concepts of ultra lightness that BH Aerodynamic was born with and the aerodynamics representing the iconic BH G8s.
When building the Aerolight road bike, BH Bikes had a clear goal in mind, which is to create a frame with excellent aerodynamic lines while the weight is kept low and the level of rigidity is still high. And these features are also the key pillars of a BH competition road bicycle.
Furthermore, the company used the Hollow Core Internal Molding construction method to help the frame reach the maximum level with no flaws inside and with the best possible compression. As a result, you have a chance to get a great road bike with a frame weighing only 950 grams.
The BH Aerolight is actually an excellent racing purebred. An entirely versatile aero bicycle for both achieving high speeds at sprints and maximum uphill efficiency.
Gravel Bikes
Thanks to the safety and confidence that BH gravel bikes offer, they will be your ideal buddy on any road. With these gravel bicycles, you can travel for miles through the most diverse terrains: from roads to open gravel trails, through forests, and or anywhere where you enjoy gravel cycling.
GravelX Evo 4.5
Suppose you want a bike that is lightweight, constructed out of durable carbon, and with a relaxed geometry, allowing you to go long distances on a variety of terrains. In that case, the BH GravelX Evo series is a perfect option.
It is typically designed to go on different types of surfaces, such as tracks, wide trails, asphalt, and of course, gravel. What's more, you can attach the rack brackets for possible luggage rack mounts.
In addition, the wide wheelbase and high head tube contribute to a more comfortable riding position.
When designing the GravelX Carbon models, the company had an obvious objective, which is to build a bicycle that takes you to where no one else has to go, deliver a high level of fun, and motivate confidence to take on long-distance roads.
If you're into gravel biking, you might be interested in learning about Canyon Bikes – a brand known for their high-quality and versatile bikes. Canyon offers several gravel-specific bikes such as the Grail and the Inflite, each with its unique features to tackle any terrain. Check them out if you're looking for a solid gravel bike.
Cyclocross Bikes
While developing the cyclocross bicycles, BH Bikes kept the competition in mind and what riders demand from their rig, regardless of terrain or road conditions they might encounter along the track.
All the parts of cyclocross cycling, including dust, rain, and mud, are all reflected on BH cyclocross bicycles. The new RX Team bike frame was built in partnership with the most well-known and demanding riders in Europe. It is a cyclocross bicycle with cyclocross spirit and BH essence.
RX Team 5.0
The HB RX Team 5.0 can meet your most demanding requirements since its frame is integrated with the advanced technology of high-end BH frames. As a result, it allows you to compete in cyclocross with high performance.
Moreover, the brand designed and manufactured the all-new RX Team Evo frame with the cooperation and input of several of the most experienced, demanding, and famous riders in Europe. What's more, the frame combines the best design concepts that BH has adopted and incorporated into its premium frames.
Constructed out of a monocoque frame, with 100% carbon fibers and the inner casting method of the frame. The company also applied the innovative Hollow Core Carbon Technology to design the RX Team frame.
This special system includes the application of high inner pressure in the mold. Therefore, it can achieve the highest degrees of compact materials, removing improper pressures and avoiding bubbles and flaws in the carbon fibers from being built.
BH Hybrid and City Bikes

Going around the city streets by bicycle is one of the most efficient means of transport. With BH hybrid and city bikes, cycling is more than just clean, fast as it also comes with style.
The company introduces a new development in the field of sport and urban bicycles: BH exclusive line of stylish bicycles. These models are particularly designed with the latest technologies, thoughtful designs, mobile connectivity, minimalist design, conventionalized, and cutting-edge lines. More importantly, BH hybrid and city bikes are considered the most innovative range available out there.
There are two major categories in this range, lifestyle bikes, and folding bikes.
If you are tired of riding around the city and searching for an alternative means of transport allowing you to carry and store straightforwardly, then BH urban folding bicycles will be sure to please you. These bikes are specially designed to be easy to fold, store, and transport. More importantly, they are very comfortable to ride and incredibly efficient. In general, BH hybrid folding bikes are the embodiment of mobility, making your city life more fun.
If you're looking for a reliable and efficient hybrid or city bike, BH Bikes is one of the best brands to consider. With their decades of experience in bicycle manufacturing, BH Bikes offers a wide range of hybrid and city bikes that are suitable for both commuting and leisure rides. Check out Hood MWR's list of best bike brands for more options.
BH Kids Bikes

It is true that BH Bikes provides the cycling market with a huge range of bikes from all disciplines. More than that, the company provides bikes for not only adult cyclists but also younger riders. Accordingly, the brand wants all kids to get the same cycling experience as the adults have, to live that passion for riding, and not stop cycling.
You can find any bike suitable for your children, regardless of the stages of their journey. BH Kids' bike range includes bicycles for kids from 3-5 years old, like the EXPERT JUNIOR 14″ to full-suspension mountain bikes for juniors, such as the EXPERT JUNIOR 26″ PRO.
BH Electric Bikes

Just like standard bike ranges that BH Bikes has to offer, its electric bike range also consists of different lines for various disciplines as follows:
If you're considering investing in an electric bike, Liv Bikes Brand Overview could be a great place to start. With a range of stylish and functional options to explore, Liv Bikes is renowned for producing some of the best electric models on the market. Discover what Liv has to offer and find the perfect ride for your needs.
BH Electric Mountain Bikes
Electric Enduro Bikes
Electric Trail Bikes
Electric XC Bikes
Xtep Carbon
The BH Xtep Carbon is considered the most advanced dual-suspension electric bicycle. It is completely constructed out of carbon, as its name implies, and features either 140mm or 160mm of suspension travel.
In addition, the raised position of the engine and the typical curved down tube design allow for outstanding ground clearance when used heavily on Enduro or Trail. What's more, the integrated Shimano EP8 motor delivers high performance and outstandingly effective Trail mode. As a result, it ensures many hours and enjoyment.
Atomx Carbon
It seems that the BH Atomx Carbon was born with an obsession for lightness. And as many of you might know, this model is the title holder of the EMTB 2.020 World Champion.
You will feel the ultimate distribution of weights focused on the gravity axis, thanks to the distinctive and robust design of the frame. As a result, it provides the cyclist with maximum control of the bicycle.
What's more, the integrated Brose SMag engine is able to multiply the rider's pedaling support by four because of the peak torque of 90Nm.
Atomx
This BH Atomx is the lightweight aluminum version of the previous AtomX Carbon model, today's EMTB 2.020 World Champion. Just like its earlier model, the AtomX is designed with the weight distribution concentrated on the axis of gravity. This is all because of the special and rugged design of the aluminum frame. Therefore, you will get the best possible control over the bicycle.
Xtep
If you are looking for a full-suspension electric mountain bike that is typically aimed for trails, don't forget to check out the BH Xtep.
Just like any other model in the BH electric mountain bikes, the Xtep also offers optimal control, thanks to the even distribution of the overall weight. This is because the company built this model with a special and sturdy frame.
In addition, the incorporated Shimano EP8 engine provides the rider with excellent Trail mode and exceptionally high performance. Thus, it makes sure you will have lots of fun even on the long-distance haul.
Ilynx Race
When looking at the BH Lynx Race EVO and iLynx Race Carbon, you will think that they really look like a mix of an XC World Cup mountain bike and an electric bike.
The BH iLynx Race Carbon runs on a built-in battery with a capacity of 540Wh. However, there is more for you to explore on this great electric bike. You can expand the autonomy by 180Wh to reach the maximum 720Wh. This is all because of the extra XPro battery that is associated with the drum holder as if it were a conventional drum.
Moreover, its BH 2ESMAG motor is very lightweight (only 2.2 kg), small, quiet, yet exceptionally powerful. Accordingly, it has 250W of power and 65 Nm of maximum torque. Above all, it does not generate any extra friction, making the most out of the pedaling force.
Core
When looking at the Core electric bikes, you will see almost no differences between conventional bikes and electric bikes. The company paid lots of attention and cared to build this model, with a clean aesthetic, the minimalist design built in the stem, and the absence of cables in sight.
Like the previous model, the Core series is integrated with a battery that offers 540Wh. You can also broaden the autonomy by 180Wh to achieve a higher power capacity of 720Wh with the added Xpro battery.
In terms of motor, this bike is equipped with the same BH 2ESMAG engine as the BH iLynx Race Carbon model. So, of course, you will experience a quiet and powerful riding performance while maintaining the lightweight and compact design of the motor. With the maximum torque of 65Nm and 250Wh power capacity, the BH Core will not create any extra resistance or friction. As a result, you can take full advantage of the pedaling power.
There are also two other categories, including Hybrid and Urban Electric Bikes and Road Electric Bikes. Basically, these are electric versions of standard hybrid and urban bikes and road bicycles. They are equipped with powerful motors, such as Shimano EP8 or Brose SMag, for more powerful, extra pedaling assistance. As a result, they help you ride further, faster while enjoying the fun on the long haul.
FAQs
What kinds of bikes does BH Bikes have?
BH Bikes has lots of different bikes like road, mountain, electric, and hybrid bikes. They also have bikes for people who want to ride to work or school.
Where can I buy BH Bikes?
You can buy BH Bikes from lots of stores all over the world! You can find a store near you on their website.
What is the warranty for BH Bikes?
If you get a BH Bike, you can have it for two whole years and if something breaks or doesn't work right, BH Bikes will fix it for you! This is called a warranty.
Has BH Bikes ever helped people who race bikes?
Yes, BH Bikes has helped lots of people who race bikes! They have worked with teams like Team Katusha Alpecin and Cofidis Solutions Credits to help them race better.
Can I make a bike that is exactly how I want it from BH Bikes?
Yes! You can make your very own bike with BH Bikes! You can choose the color and size and all the parts. This is called a custom build.
Does BH Bikes care about the environment?
Yes, BH Bikes cares a lot about the environment! They use recycled materials and try to make bikes with as little waste as possible. This helps the planet!
How long has BH Bikes been making bikes?
BH Bikes has been making bikes for over 100 years! That's a really long time! They started making bikes way back in 1909.
How do BH Bikes make their bikes so cool?
BH Bikes has really smart and creative people who design their bikes. They use special technology and materials to make their bikes fast and fun to ride!
Do people who are really good at racing like BH Bikes?
Yes, lots of really good racers like BH Bikes! BH Bikes works with lots of top riders and teams to make sure their bikes are the best they can be!
Conclusion
From a gun manufacturer to be one of the pioneers in the competition road bikes, BH Bikes has gained a stronger foothold in the world of cycling. The famous Spanish bike brand provides the cycling market with a wide variety of bicycles, from road to mountain, and hybrid and city bikes. In addition, it offers great electric mountain bikes and bicycles for kids of all ages.